Crista Flanagan
So I have some interviews in the pipeline, have sent of the relevant stuff to people to make it happen, so I having a second beauty of the week on my site and it's the gorgeous and talented and very funny Crista Flanagan. I have been a fan for a while now and love what she does as an actor. She is some one I would very much love to interview on the site and if you can help make that happen would be awesome. But we will see.
It's also my birthday 36 years old and having an awesome day. So this talented american actor is some one I would love to interview on the site. A guy can dream right. Any how I have more interviews lined up and yes the video series is almost nearing finish.
Michelle Page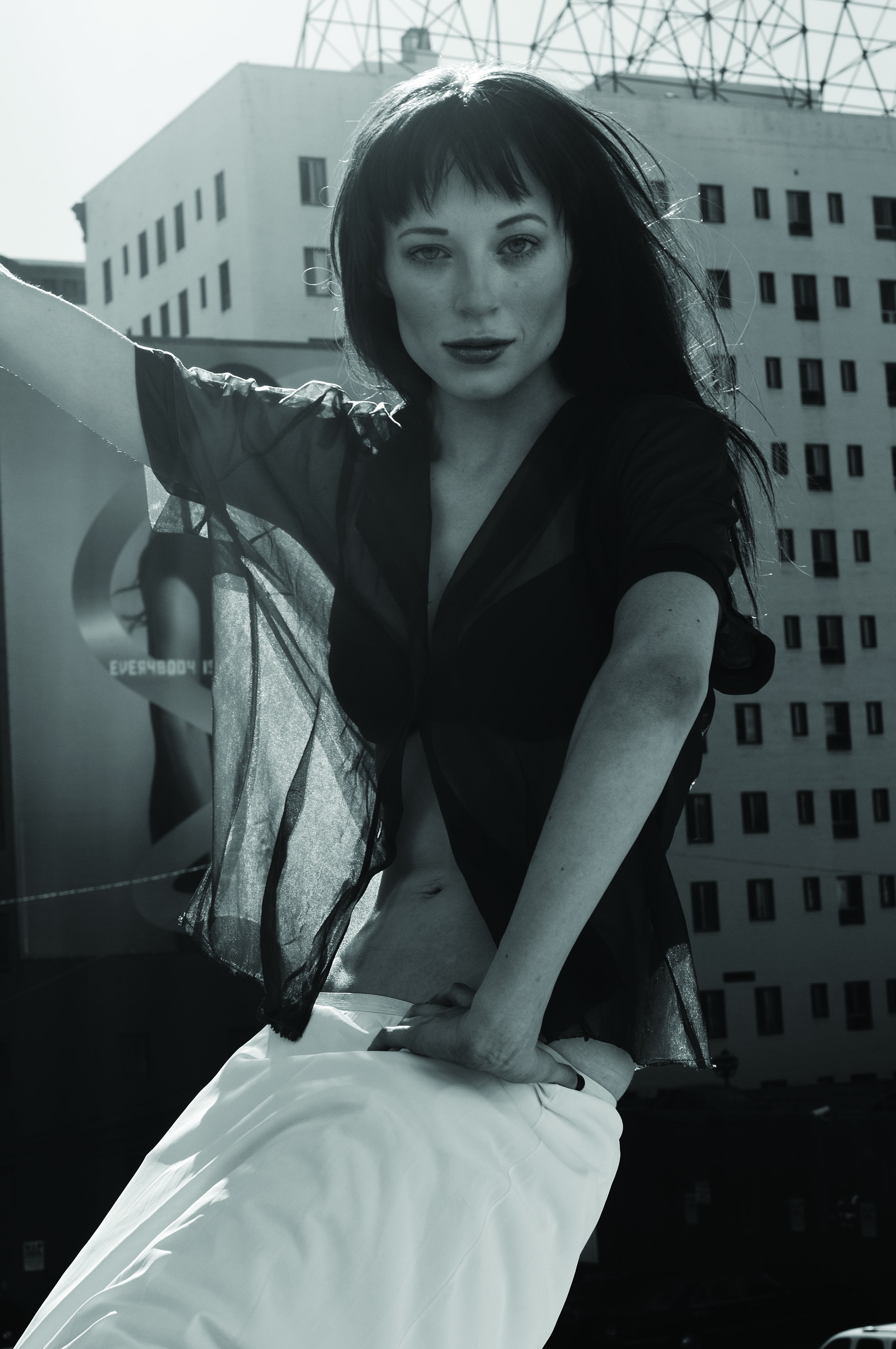 Photos by Patric Massou/Patrick Massou.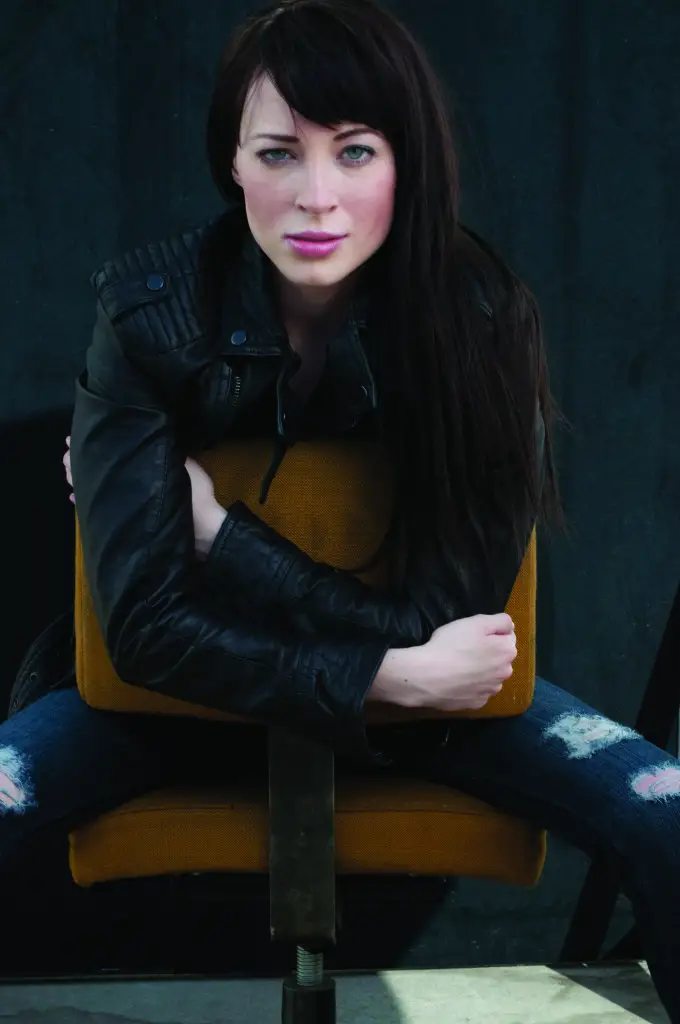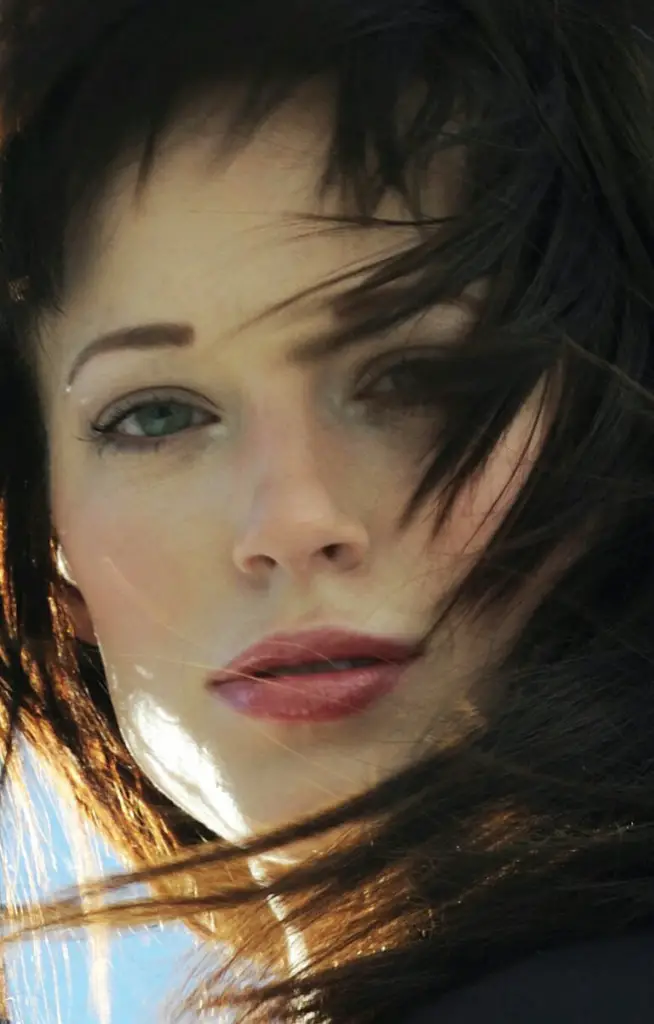 One of my favourite people is Michelle Page. She is an amazing person. Yes she is an actor but she is now kicking goals in New York studying Psychology at Columbia in New York. I know I keep giving her love on my site why because I think she is awesome at all that she does. She always gives me the time of day. She is dedicated to her schooling and everything else in her life.
It was so awesome to spend some time with her in February when I was back in USA. She has quality in her that I love which is kindness. She cares about others which I admire and I wish more people are like her. She still a powerhouse actor while studying Psychology in New York, She has done some amazing work and I know she will be kicking butts in both Psychology and acting. I think she is an awesome friend and will be supporting her always
Jamie Miller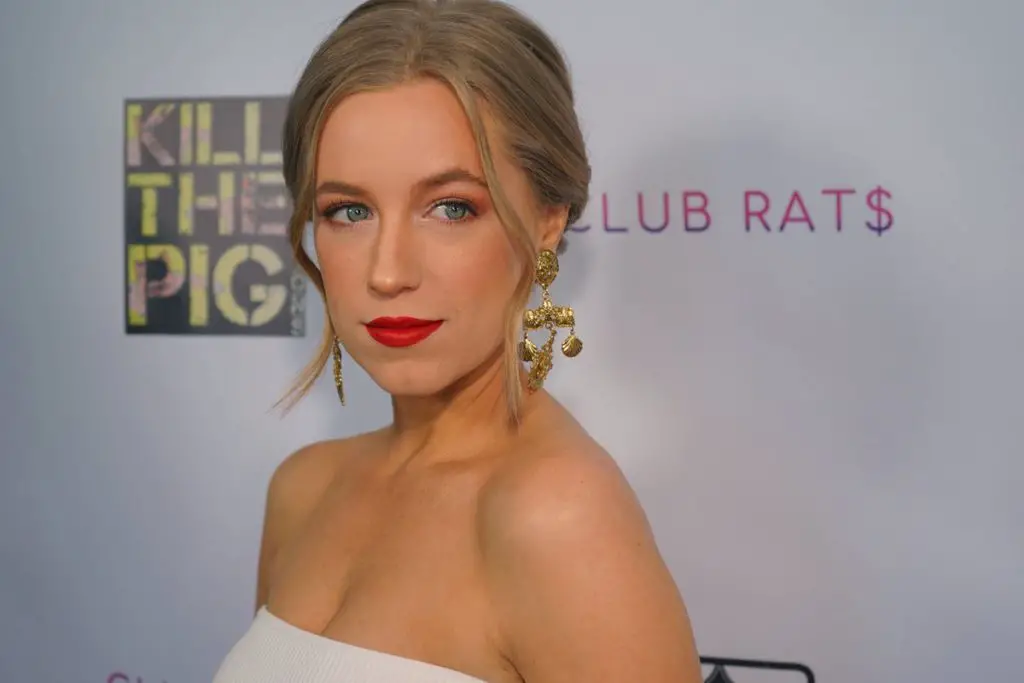 Photo copyright respected holders
The gorgeous and talent Jamie Miller is somebody who I came across last year and like the look of the work she was doing as an actor and a writer. She is working hard doing both. She was involved in a short film called Club Rat$ which I have shared the vimeo link below for you to watch. This is the blurb
CLUB RAT$ is a dark comedy about a vigilante girl gang who goes club hopping to target predatory men and teach them a lesson.
Jamie is a gorgeous talented lady, Hopefully will have an interview with her on the site real soon, Had her almost in my video series but there is next time. So making this talented lady my site beauty of the week.
https://www.jamiemilleronline.com/
CLUB RAT$ (FULL MOVIE) from Kill the Pig Productions on Vimeo.
Michelle Ellen Jones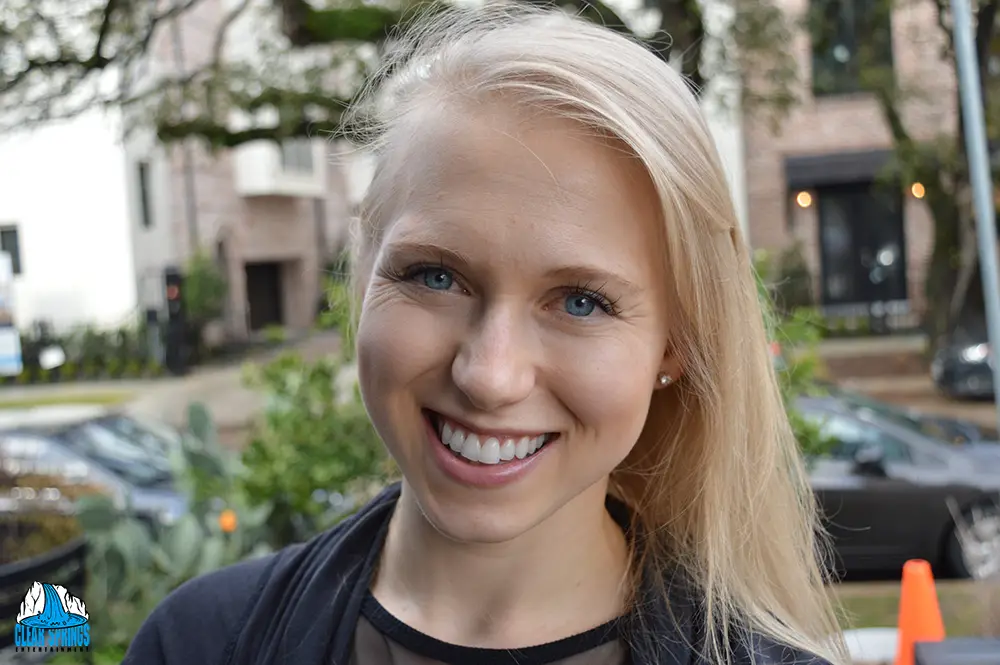 Photos by me/Clear Springs Entertainment
So I finally got to meet Michelle Ellen Jones in January and she was lovely in person as she has been by email and social media. Her husband was awesome too. We did an interview which I am currently putting the video together at the moment. The interview turned out really great and the photos are the best photos I have ever taken using my DSLR camera. This talented lady has a bunch of projects coming out this year as well as kicking butt in Yoga, pageant coaching and ballroom dancing. So she is my beauty of the week on my site again.
Michelle Page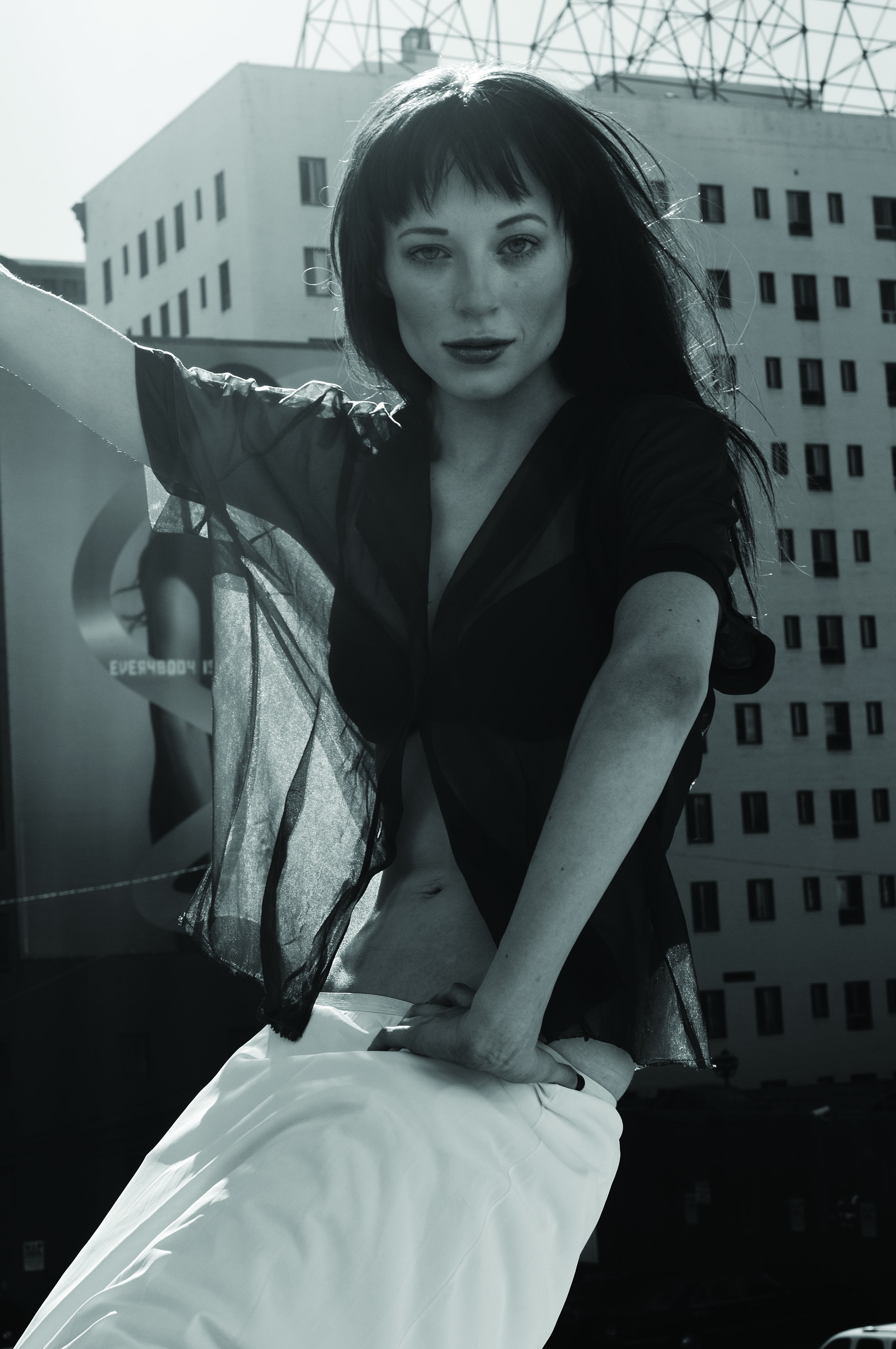 Photos by Patric Massou/Patrick Massou.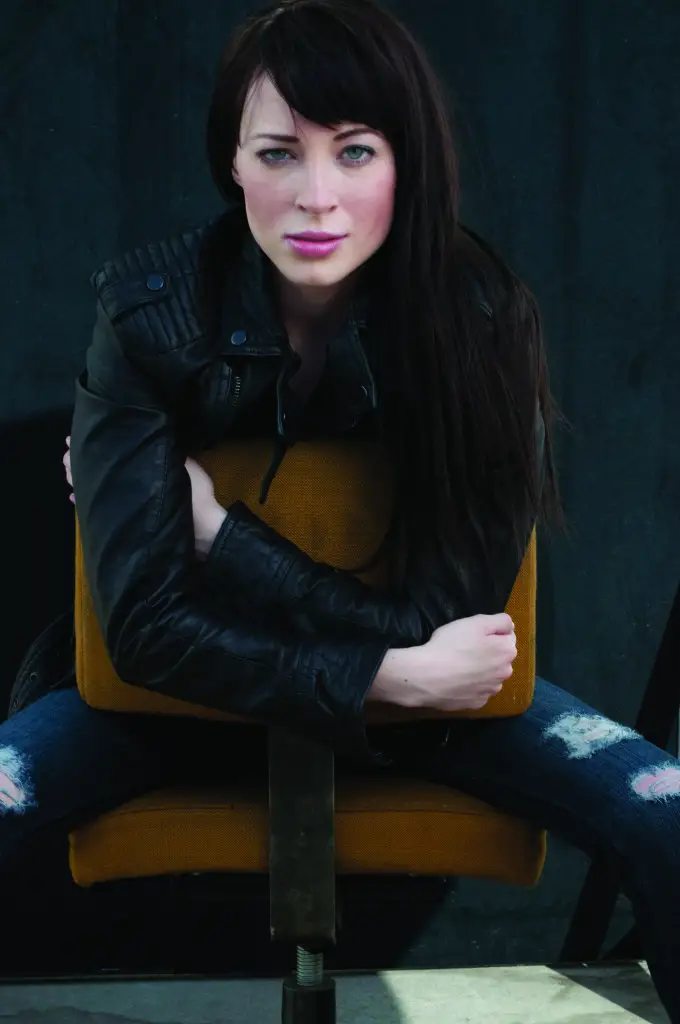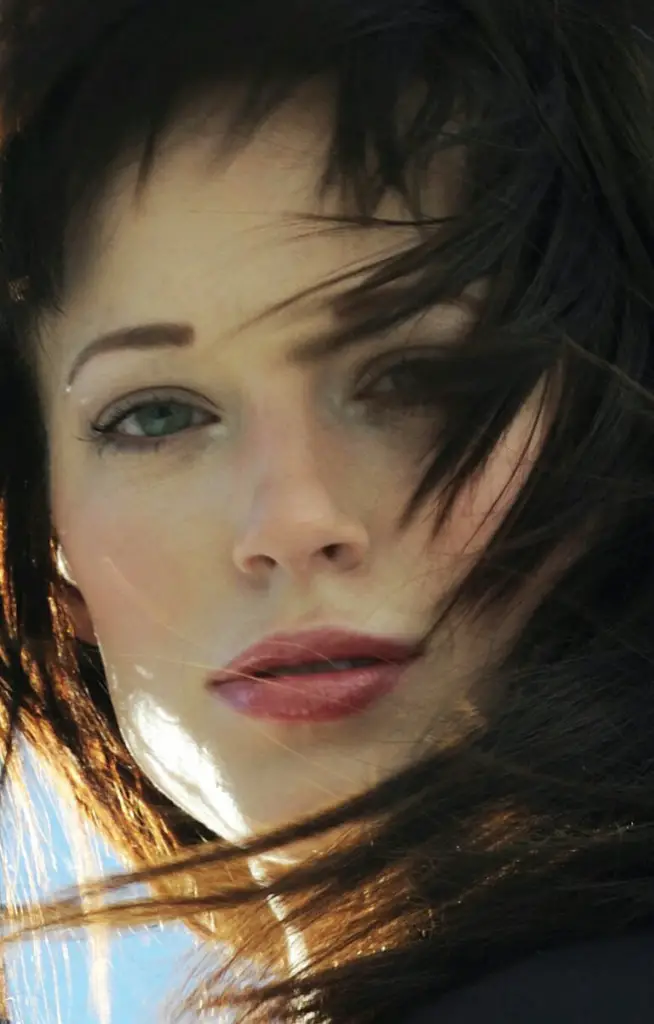 Michelle I got to see this month and it was great to see again after a few years. Still amazing and lovely as always. She is my mate and some one who I will continue to support here on my site in all that she does. So she is studying Psychology and working hard at it which I am so happy for her as so smart and talented. She will always keep delivering amazing performances as an actor alongside kicking goals studying Psychology. She is so kind and caring. Incredibly beautiful and just a wonderful friend. I am always grateful for the time we get to hang out. She just rocks.
She also has fantastic taste in music, she always digs what I send her and her taste in films is also excellent. So I had to give her more love and this will never stop for my amazing friend. She rocks and I am honored to know her. Long as I do what I do here, she will always get love from me on my site.
Destiny Love
One of my favorite people of the last few years is Destiny Love, this beautiful woman inside and out is a force to be reckoned with. She is a inspiration person who always puts in 100% in all that she does. She did some voice overs for me but that one of the many things she does. She does yoga, mediation, has courses on Udemy. She is really such a beautiful inspiration lady. You can donate on her site which I do as I believe in what she does and continue to do so.
Just a heads up to all the peeps aka publicists I know on here who send me stuff on a regular basis for Parx-e I'm away from 21st of December and back on the 9th of February. So site will get little updates and email responses will be less only responding to peeps I am meeting when I am overseas in America. Over and out
My friend Destiny Love wrote this incredible piece of writing and I had to share it. She kindly let me share it for you all to read. She is such an inspiration woman, who outlook on life is always so positive and happy. It's great and why I am donating a few bucks to her each month because of all the amazing stuff she does.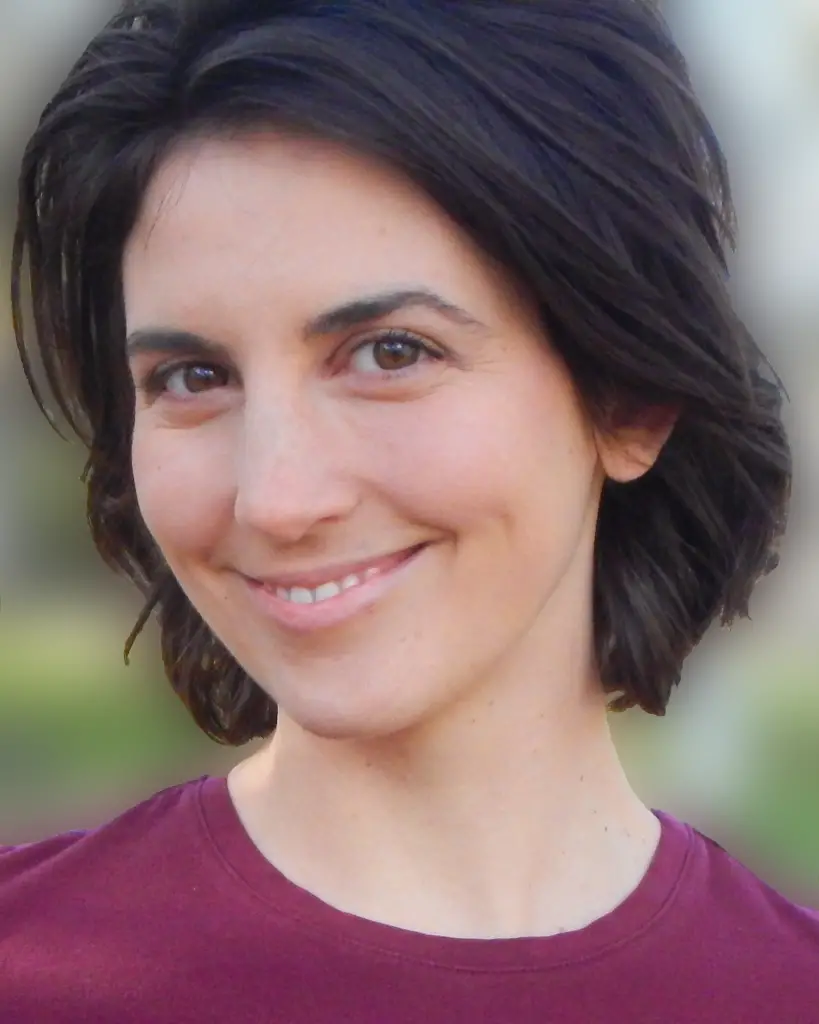 As I look at (and participate in) the whole mess we have created as humanity, I wonder why I'd ever want to be a part of this destructive force of over-production.
Why create anything at all?
A reprogramming as to WHY to create is absolutely necessary before putting anything else out there. Most creations that we are making are destructive by nature. I think that we, as humans, are destructive by nature.
I am starting to see that creation and destruction may be very closely related, possibly two sides of a coin.
I wonder why I am resisting nature.
It appears to me that WE (as humanity) are in massive need of a collective REST. This need manifests as distorted entropy—as depression and suicide or the opposite end of the spectrum as manic creation and over-production.
I saw a video of a starving polar bear today and read an article about China not receiving our trash any longer to recycle it.
I am completely addicted to convenience. As are MOST of us. Comfort. Cozy. An idea of an exalted self….
We are not exalted though.
I really wish I were. I love to pretend I have it all together,
That I am not really a human with human emotions.
That's just not true.
That's actually stifling a GREAT DEAL OF LIFE.
I really know I am a human. I yell back when my daughter screams at me. I think unkind things about those who hurt me. I fight and I run and I freeze.
I really wish I weren't an animal.
That's a part of the human dilemma—denying our animal nature… wishing to kill it.
I am ashamed of the hair on my legs— my fur.
We are killing the animals, the animal nature of ourselves, and numbed out by the fossil-fuel charged electronics and the false sense of connection.
What to do?
Nothing.
Nothing much at all.
I really don't know.
That's a good place to start.
That's the best place to start.
Instead, I want to shop on amazon and get something else to make my life more convenient.
Do I have a choice?
Is it truly about being as selfish as possible?
(Let's go ahead and include thinking of other humans as selfish… thinking of only our individualized species as separate from our shared earth organism.)
Or is it something else?
Can creation be driven by something other than the impulse to be exalted?
I'm not sure.
The weight of the puzzle pieces is too much
Such a burden
I see why WE numb
It's painful.
I numbed for a really long time, and now,
for many months, I have not. I see why I did.
I see why you're reading this.
Why are we so bored?
What are we meant to be DOING?
Maybe a little more NOT DOING.
Practice NOT DOING for a little while.
Close your eyes and sit there for a while…
Let's get to know this nature…
What's alive here?
It's begging to be known.
Algorithm algorithm,
Thank you for responding.
This Facebook thing
Points to my aloneness
And makes me want a different face.
I'm experiementing with a different aspect of my voice
No more numbing the fullness out
Sometimes I'm at peace
And sometimes I'm not.
I have a bucket full of tools
That I sometimes use
And sometimes I lose them,
Or forget they exist
And sometimes I cry for hours
And sometimes the anger burns everything around me.
I'm not hiding.
Nothing to hide.
None of its personal.
We are all feeling a lot
If we choose not to numb.
I'm definitely not numb.
All right 2017 is nearly finished and I am off to America in January so here is probably my last best of list for the site. Who knows if it will come back next year we will see. Let's get down to business.
Person's That Mattered In 2017
This lists people who work I dug and think are going places.
My Mates 
My friends in Aussie and NZ especially one Joseph Koorey, a man who always knows how to have a good time and be there always for you. I treasure the times I get to hang out with them. Nigel Villella, a good guy and enjoys a good craft beer and a good single malt much as I do. The same for my friends Nick, Daniel, Hayden, Scott, Gareth, Sam, Jaxon, Robert, CJ, Matt & Johnny.
Michelle Page
I adore Michelle and all that she does. Ever since she came across the site in 2006, I love what Michelle does and now she kicking goals in New York. We are friends now and I will always be behind her 100 Percent.
Michelle Ellen Jones
I dig what Michelle does being it Acting, Pageant, Ball Room Dancing and else that she does. She is one hard-working person and I can see her going really far.
Ella Cannon
This talented Australian actor is kicking goals in Canada and it won't be long until everybody will want Ella in their movies or tv shows. Mark my words.
Destiny Love
This talented lady is an incredible person, she does yoga, podcasts, teaches how to use your voice, singing, meditation, music and more. Just a positive all round person who continues to inspire in all that she does.
Michelle Baena 
This woman is somebody whom I have been supporting on my site since I first interview her in 2005 and she still looks amazing to this day. You can tell she looks after herself really well and she is just a lovely person.
Alicia Sky
This talented singer songwriter is unbelievably beautiful. She is also very beautiful with an amazing figure. If you watch the Mr Fancypants Video and her wearing that gold outfit, You can see that she takes of herself and that flawless figure she has.
Imogen Clark
Talented singer songwriter who is releasing a new album next year. She has been working on it with Diesel. Yes that Diesel and the first song released off it Collide is excellent.
Natalie Pearson
Natalie is an Australian country musician who has the talent to go very far. She is good at what she does and it won't be long before everybody will want to work with her.
Jo Kathleen Marie
Now here is an artist who keeps on surprising. The Next Step is really the perfect tune, the way it sung, the way song is structured and the song writing. She is a name to watch out for.
Heather Longstaffe 
Heather just keeps on working and creating amazing music. She deserves to be a star and I know she will be.
Melissa Johnston
Melissa is a hard-working actor and running her pet sitting business. She keeps on working hard and I am happy for her.
Lauren Jenkins
Lauren is a fine singer and song writer. In addition is a fine actor too. She will be huge real soon marks my words.
Allison Kugel
This talented lady wrote a book called Journaling Fame which is a great read about her life and interviewing celebrities. She is an extremely switched on lady and continues to impress.
HPKNS
This Melbourne two piece just delivers the goods. Whatever they are doing I'm gonna be right there behind them.
Client Liaison
They just keep on delivering their album Diplomatic Immunity is one of the best of 2016 and their live shows are just incredible. Their video clips are first-rate and are something truly special.
Kult Kyss
These two make magical music and I love there sound and all that they do. It's truly special and it won't be long until they are huge.
Georgia Mae
She going from strength to strength. Now living in America her electro sound is taking the world by storm.
HEN
A fantastic singer songwriter who has a bright future with her sound.
Olivia May
Olivia May is a fantastic actor and a singer songwriter. She keeps doing amazing stuff, so I am behind her 100%
Hilary Kennedy
Hilary keeps on working hard and I'll keep on supporting.
Elise Jackson
This talented lady, I love the work that she does as an actor and a producer of children productions and I am behind her all the way.
Lacey Caroline
Lacey is one talented singer songwriter and I know she going to be huge real soon.
Albums
Smoking Martha – In Deep
Just a good rock album
Darcee Fox – Islands
This rock band has delivered the goods with this album
Liam Gallagher – As You Were
I am a fan doesn't care what people think and this album has some really good tunes on it. He has delivered.
Imagine Dragons – Evolve
I dug this album like I did the second one which some people didn't think was as good as the first. This one has a lot of good tunes on it and as expected the production is excellent.
Lights – Skin & Earth
I love Lights and this is a really good album. I am a fan and will always will be.
Yeo – Desire Path
My man Yeo has released a killer of an album, Production is excellent and songs are great.
Kate Martin – Set My Life To Fire
This is an excellent album by Kate. I love it and I have proudly on Vinyl Yay.
The New Pornographers – Whiteout Conditions
I've been listening to The New Pornographers since 2003, yes that long. This is another quality album from the band and yes I've seen them live a number of times.
Natalie Pearson – Long Time Coming
This is an excellent country album, Natalie has the talent to go very far and I know she will.
Christie Lamb – Loaded
Christie is one hard-working musician and this is her new album Loaded, production and song writing are excellent.
Jillette Johnson – All I Ever See In You Is Me
Jillette to me is one of the finest singer songwriters coming out of America in a long time. Her songs and her lyrics are special and this is what music is all about.
Earl – Tongue Tied 
I adore Earl she is one of my all time favourite singer songwriters, this album is incredible production is great and her voice shines here.
Amanda Lynn Rogers – Heavy Blue
I love what Amanda Rogers does and she is my all time favourite singer songwriter and whatever she does I am behind.
Sean Rowe – New Lore
Sean Rowe is an amazing singer songwriter. His new album is excellent and just another notch on career full of masterpiece albums.
Catherine Traicos – Luminaire
What ever Catherine does I am right behind her and thus is no exception
Shannon Hurley – New Day
Another winner by Shannon
Singles/EP's
The Midnight – Nocturnal
I love retrowave and a lot of it's gonna be featured in this section. This two piece has delivered a stunning piece of work. So many good tunes, its just gotta be listened to.
September 87 – Bad Dream Baby
Now this is amazing. Came across these guys on NewRetroWave and was like what is this. These guys are from Melbourne and this song is so amazing and really just a killer tune.
Imogen Clark – Collide
I finally wanted to see what the fuss is all about this talented singer songwriter from Aussie, not only is this an awesome tune, she gave me one of my best interviews of the year.
Jordan F & Vast Hill – The Will
When these two acts decided to collaborate together they released one of the best EP's of the year. This is real 80's stuff and it is truly magical.
Danielle Deckard – Happy
When I heard this last year at her gig at The Wesley Anne I knew this tune was incredible. The way it is written and the way the song is structured I couldn't believe how good this song really is. At her last gig in Melbourne she played another amazing track that surely a single in the making.
Phebe Starr – Chronicles
This is a really great EP, production is first rate, vocals are good as is the song writing. My pick off the EP is Two Hearts. This is excellent Aussie music.
Tigertown – Warriors
This is an excellent electro tune by this Aussie group. I've been a fan ever since I decided to see them play at the Northcote Social Club.
The Wild Romantics – Hungry Teeth
Thanks to Bandcamp I came across this indie rock, alt country, folk Canadian group. This song just got me from the word go. I was like this is what song writing is all about.
FM-84 – Never Stop (feat. Ollie Wride) 
Another incredible retrowave tune by an artist who already has a huge following who had people singing all the tunes at his last gig. This is first rate.
Robert Parker – Awaking
I am already a huge fan of Mr Parker and his incredible music when this came out I was like Hello and had this cranking not stop for days. Just magical stuff.
Olivia May – Tonight
I just love all that Olivia May does and this is her latest tune and it's an incredible piece of work.
On Diamond – Light
I adore Lisa Salvo & On Diamond this is an excellent tune and I for one can't wait to hear the album.
Bellsaint – Landmines
Great tune by this artist will who no doubt take the world by storm.
Lexi Strate – Going Going Gone
Lexi new tune is another killer pop tune by this amazing Canadian artist.
Alli Walker – Play
Alli another amazing Canadian artist who has released an amazing pop tune. She got the talent to go very far.
Hen – Raincoats 
Hen has been doing music for a while and now with a different direction she is now known as Hen and this is excellent debut single and after seeing her live, I think this new change in direction is worth you getting behind.
Alicia Sky – Mr. Fancypants
A really great pop tune. Alicia voice is on fire. The production and song writing is first rate.
Kira Lynn – Over
This talented Canadian musician who spends a lot of time in Nashville. She released a new song this year called Over and it's a great tune and a new direction for her.
TV Shows
NCIS LA
NCIS New Orleans
Hawaii 5-0
800 Words
Sunshine
Bull
Have You Been Paying Attention
Gruen Transfer
Destiny Love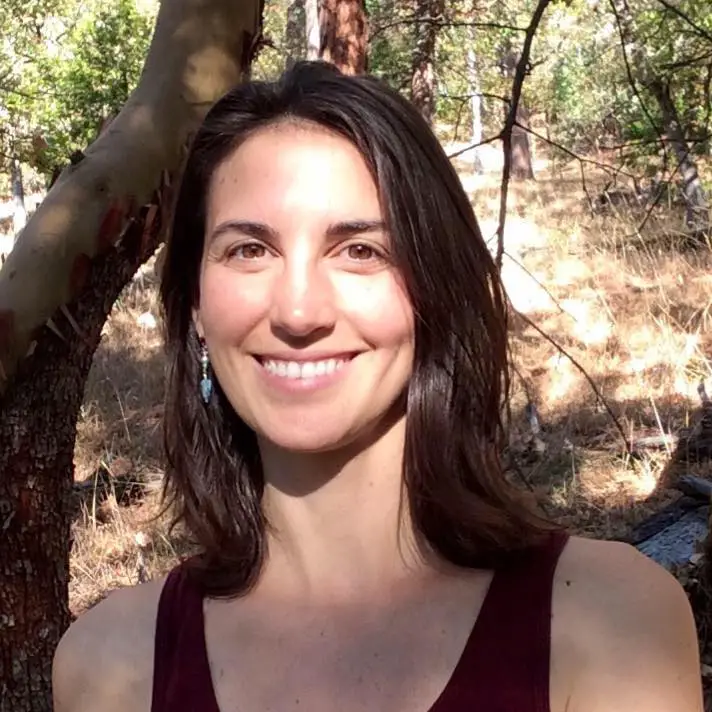 I wanted to talk about and give more love to on my site is the amazingly inspirational Destiny Love. I've known Destiny for quite some time now and she is a person who I wish more people would be like.
For starters she has this amazingly beautiful energy about her, she is always happy enjoying life and to me that is amazing and you can't help but be inspired by that. She is a singer songwriter with an amazing catalogue of inspiration music. Home In The Light is a must have album. It is such an inspiring release.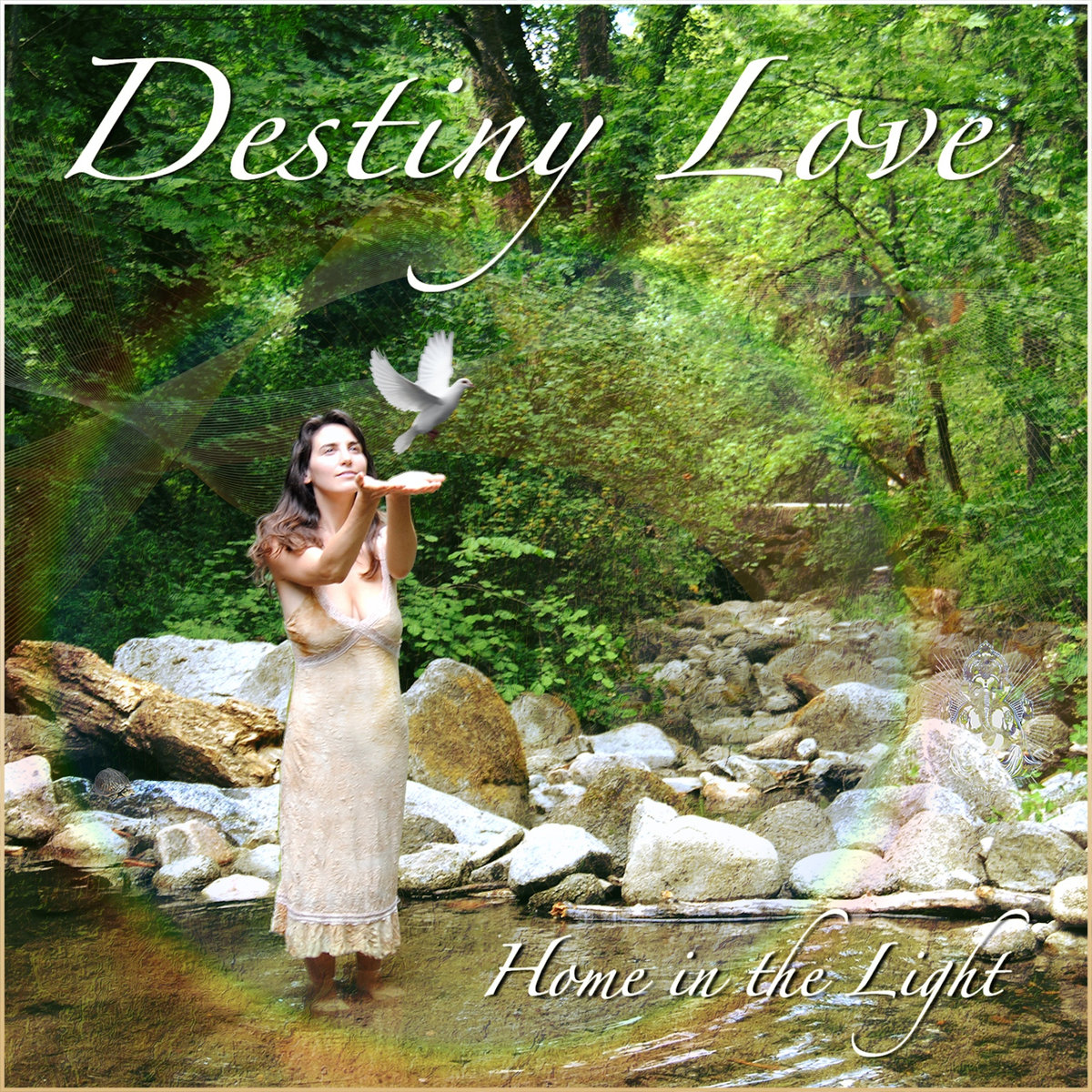 You can now get all her material now and future releases from her bandcamp page https://destinylovemusic.bandcamp.com/. To me it's a great deal but I have most of her material and will continue to keep getting what ever she puts out next.
She has a podcast https://breathofinspiration.podbean.com/ which you can listen to here and you can be a Patron and donate towards it which I have.
She has a udemy course, but online called Embody Your Voice: The Yoga of Sound which is about this Clear Energetic Stagnation and Open Your Creative Channel of Expression Through Self Sound Healing and Ancient Nada Yoga. https://www.udemy.com/embodiedvoice/
Ultimately, this is a Life Mastery Course, where you will be gaining the practical skills of utilizing the powers within your body and VOICE to open your channel of creative expression. This course is also a Vocal Embodiment course for Speakers, Singers, Writers, and especially, for those who wish to fully activate Your Voice in the World.
She teaches yoga and does lots' of other inspirational things which you can find out about on her site. http://www.destinymarielove.com/ Sound Healer and Voice Teacher at My Embodied Voice.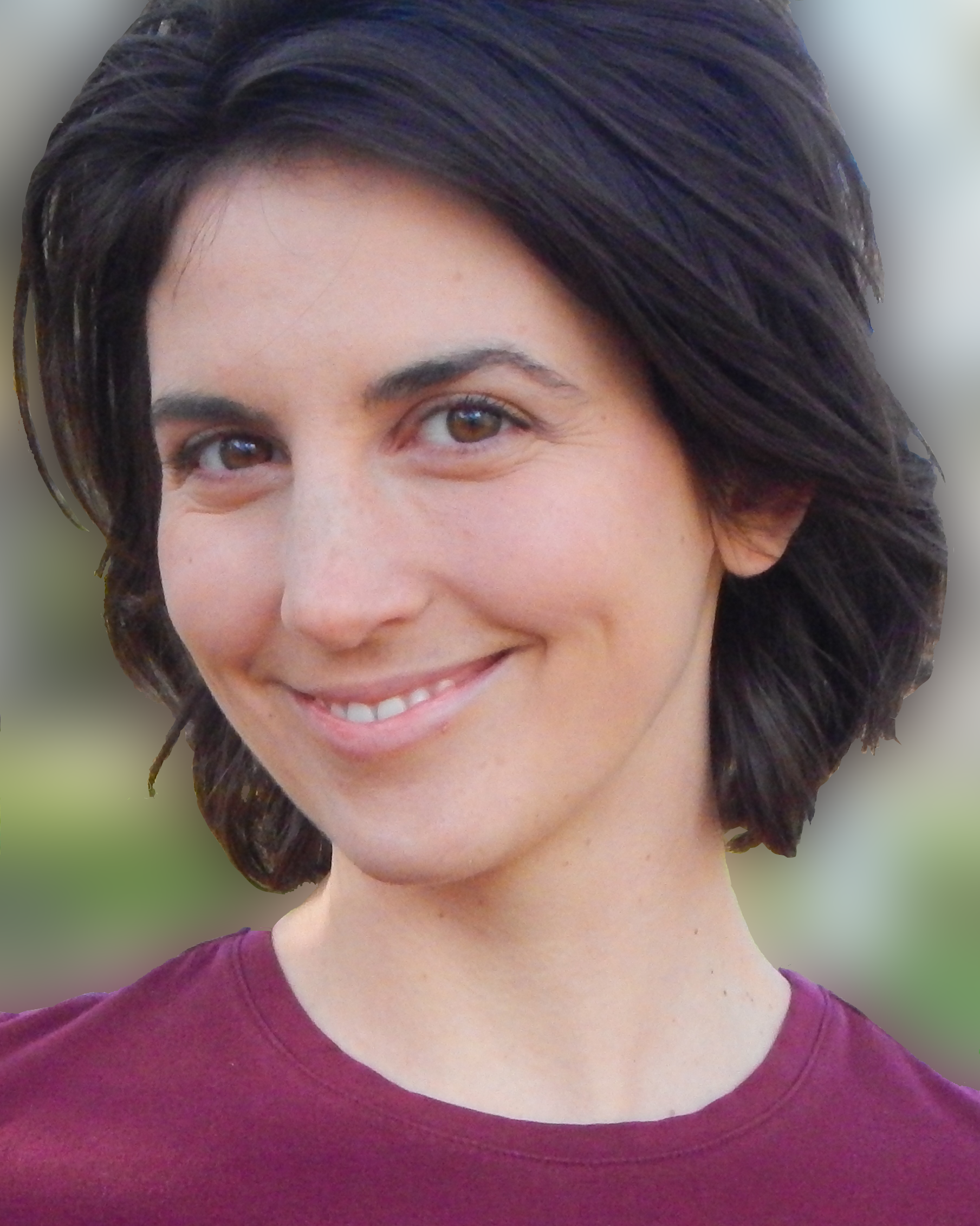 She also is an actor and does voice over work which she kindly did some stuff for me because I think she has a great voice. She is a beautiful inspirational energy inside and out and I suggest you check out what she does as she is going places.
I think she is a phenomenal person and some one I hope to meet and film an interview with her also for Parx=e and long as I am doing my site, she will always get support and is my second beauty of the week.