Carlotta Champagne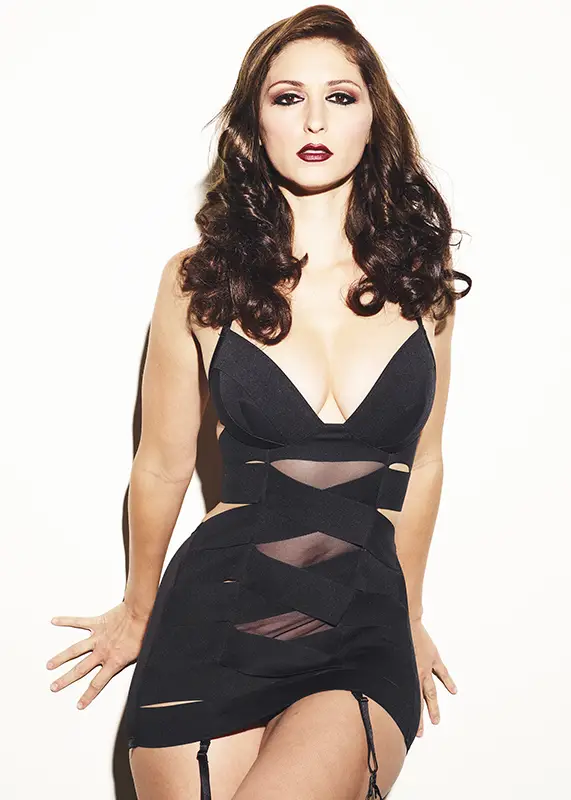 Photo Copyright J Manz Photo
Carlotta is a model who has been modeling for a while now and I've been following her career and what she has been doing. I interviewed once before and years later I had to interview her again. So please read on.
http://www.carlottathemuse.com/
1. What has been the highlight of your modeling career so far?
I don't know that I could narrow it down, but I've been able to travel all over the world which is a huge perk for my field!
2. What inspires you now to keep modeling?
Modeling for me is a dance. It's a form of expression and it is never the same, so everything around me-my surroundings, the people I'm collaborating with, even my wardrobe (or lack there of) is part of my inspiration.
3. Why get involved with using Patreon?
Patreon is a really fantastic platform to interact with fans. It is set up more like a blog, so I'm able to communicate as often as I'd like, and it is simple to use. This gives me the opportunity to share my modeling as well as my blossoming photography work.. and get feedback!
4. How has that helped you with your career?
It has given me a lot of control over the type of content I want to share with people. Because I'm in charge of what I'm putting out, i'm able to release quality over quantity and don't need to answer to an authority about maintaining numbers of photos or amounts of money each month. It is purely for creative intent.
5. What has been your favorite shoot you have done with your career?
I don't think I could narrow down a favorite shoot, but in recent memory I traveled to Hawaii for an art festival which was amazing, and then later to Sicily for a photo workshop. Sicily had to have been the most beautiful location I've ever had the honor of creating in. I modeled in a city that was built and carved into the sides of a cave, you would have to see it to believe it existed!
6. How has social media helped you?
Social media is such a love/hate relationship for me. While spending all of one's time promoting, you are wasting time when you could be creating art.. but it does get you in touch with not only fans, but other artists. It is important not to see numbers of fans as success though. Having a million fans does not equate to financial success or fulfillment. I often think people misinterpret this in my field (and the entertainment field in general). I simply use it as a tool to make connections.
7. Do you enjoy connecting with your fans?
I do enjoy connecting with my fans. It is hard to respond to everyone, but I try to if people have specific questions or want to know how to find either more of my work, or other's work that I find inspiring. I think it is important to be personable and attainable with people who care about you and your work.
8. What do you like to do to unwind?
Me, unwind?! Never! … okay, I do karaoke.. but only the dirtiest, filthiest songs I can come up with!
9. What is next for yourself?
I have a few big projects in store. One is a clothing company and should be officially launching later this summer. The other I can't share yet, but it's gonna be big!