Best Of List 2014
Every year I do a best of list and every year I decided if I quit or keep going, I still keep going the same with my compilation CD's. To everyone who got behind my new CD thanks very much, Michelle, Tori, Melissa and everybody else who has a copy and told me they liked it, appreciate the kind words. If you have not got your yet, you can still get it and it's free, no hidden catches. To all the publicists, record labels, managers and bands themselves thanks for the interviews and the opportunities. The Parx-e Show will be happening next year. So thanks for the support and I will see you next year.
Albums
I loove Rival Sons and their new album Great Western Valkyrie is no exception, it's just a killer blues rock and roll album. It rocks.
Amanda Rogers double disc album Wild has been nothing short of amazing, she is a fantastic artist, always has been and why she is one of my favorite singer songwriters period.
Stacy Clark new album Symmetry rocks why its catchy, well written and blends electronica and folk nicely I reckon.
Devin Townsend, the man a genius, so he had two releases out this year. Both excellent, both highlighting what Devin does best, writing and creating excellent music.
Chelsea Wilson is a major babe, major talent, soul singer songwriter with a voice and songs to match and with a killer debut album I Hope You'll Be Very Unhappy Without Me out this year where she looks stunning on the cover, she is going places.
Love The Clarks new album Feather & Bones rocks. Fantastic songs, great songwriting its a winner in my book.
Cannot Go Past Joe Bonamassa for a winner new album Different Shade of Blue, guitar playing is on fire as is the production and songwriting. Just genius. Robben Ford & The Robert Cray Band new albums are also excellent and deserve a listen.
I love The New Pornographers new album does highlight what they do best, Great songs that will keep you listening again and again.
Katie Cole & Christie Lamb have both released excellent debut albums this year, solid production, great songwriting and good vocals. If you are into good music, give them ago.
Meiko new album Dear You, rocks and has gone in a different direction, still amazing musician. I love it.
Sophie Serafino delivers two awesome albums. That are so amazing, so well written and produced and Sophie violin playing is on fire.
Sean Rowe new album Madman is nothing short of excellent, he is one of my favorite male singer songwriters and this delivers, the opening track Madman is sublime.
Lisa Salvo long awaited debut album did not disappoint, she delivered some amazing songs, and her voice just shines.
Destiny Love debut album Home In The Light is an inspiring, beautiful album. It is a winner in my book and Destiny voice shines throughout the album.
Shannon Hurley new album is also excellent, some killer songs too but I might be biased on this one, she is on my new CD.
Caitlin Harnett new album is a winner as is Julia Henning
EP's
Client Liaison debut EP is my EP of the year. Their EP launch was killer.
Skyler Day debut EP Between I And The You, is something really special.
You should check out Miss ELM new EP it's really good. She is a great singer and songwriter.
Emily Kinney new EP Expired Love was something special too.
De̊ǰa still going strong with their new EP this year and it is a cracker.
Scarlet Klimek debut EP Don't Talk Dirty is a pop star in the making.
Live Shows
Beth Hart show at the corner hotel was an amazing gig. So was the Client Liaison album launch. Chelsea Wilson album launch was killer, she rocked it. De̊ǰa EP launch was sick too.
Movies & TV
Movies I dug this year, The Raid 2, Gone Girl, Fat Pizza Vs Housos, Expendables 3 and Nightcrawler. Electric Boogaloo – The Canon documentary is also a must see.
TV Shows I loved this year was 24, NCIS LA & New Orleans, Castle, Hawaii 5-0 and The Blacklist
Alexa Borden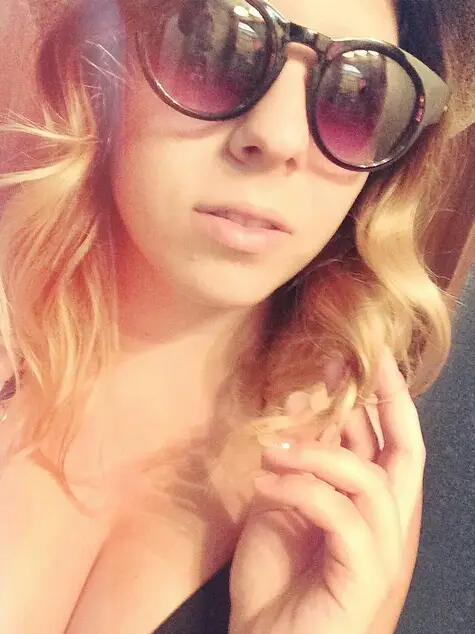 7
Alexa Borden is my talent of the year basically she is all the things I think somebody who is going to be a star qualifies for, she is extremely talented as she wrote, produced and recorded her last album, she is beautiful just look at her and of course she has the songs, the drive and the passion to make it. I think also she will be my person to watch out for next year. I just believe in what she is doing. She will be on my next disc.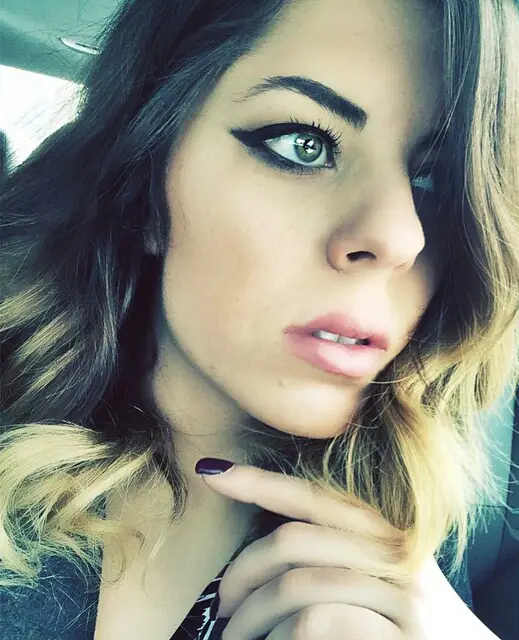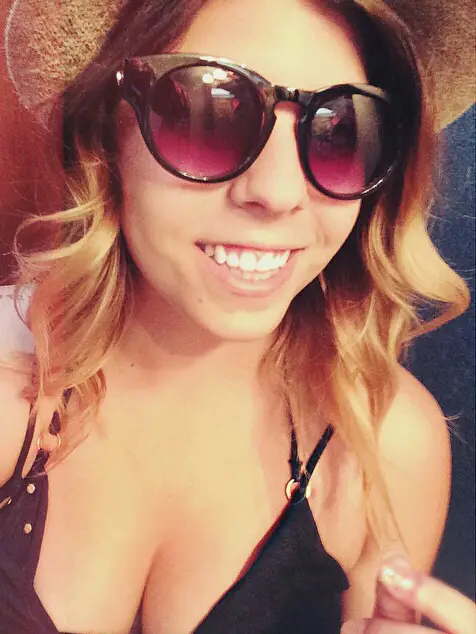 Tori Tate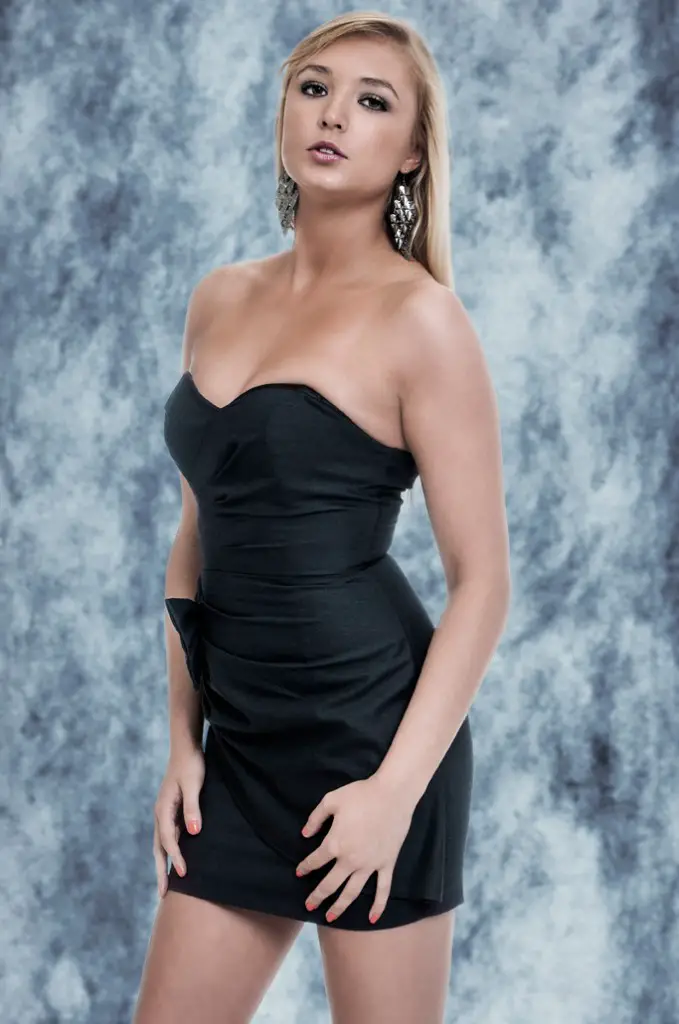 Photo by Jeffrey Haas
Tori Tate has a degree in broadcasting journalism, she is incredibly switched on, smart and beautiful. She has talented to go far in what she wants to do and I believe 2015 will be her year.
Who work I have been digging this year
If you have been on my list in previous years and not this year, I still love your work and will always keep supporting it, so do not worry.
Steph Hannah is going to be a star in the music scene mark my words.
So will Heather Longstaffe, De̊ǰa, Avaberée, Amanda McCarthy, Jasmine Nelson, Girl Pilot, Courtney Jaye, Samantha Schultz, Tarra Layne and everybody else on my new compilation CD Parx-e Volume 4. http://parx-e.com/parx-e-volume-4/
I still think Michelle Page is going to be star but I am a friend and will always keep supporting what she does. She will always get publicity and support from me. I think she is awesome.
The same goes for Tori Tate, I think she is going to go far in Broadcast Journalism.
Melissa Johnston has got the talent also to go far in acting.
Heather Longstaffe, Karen Waldrup & Amanda McCarthy are gonna be big names in country music mark my words.
Ella Cannon is another name in acting that got the talent and the look to go far.
Chelsea Wilson is a star in music to me. Her debut album is excellent.
Bean is a name in pop music to know. She is something special.
De̊ǰa are doing well and are a name to watch out for.
Client Liaison still my favorite Aussie act this year and have a huge future ahead of them.
The Solicitors, Voodoocain, Sans are all excellent Melbourne bands worth checking out and have done some excellent stuff this year.
Hopkins are a band to watch out for. They are doing some cool stuff worth going out to see them live when they play next.
Editha Brycha is an actor still going strong and I love what she does.
Scarlet Klimek is going to be a pop star in the making, voice, looks and talent should ensure that. Debut EP enforces that.
Hilary Kennedy is still doing well at what she does and will keep doing it.
Kelsey Lewis is another rising singer going places she has got the talent.
Kaitlin Thomas & Denise J. Reed two names to watch out for.
Olivia May still keeps doing amazing stuff