Best Of 2012
This is my best of list for 2012 as you can see a lot on here, so if you wanna know more, comment and ask I'll get back to you.
Albums, eps are in no particular order. Any images used here are copyright the respected holders.
Best Albums of 2012
1. Rival Sons – Head Down
2. Green River Ordinance – Under Fire
3. Destine – Illuminate
4. Devin Townsend Project – Epicloud
5. Amanda Rogers – Hope From The Forgotten Woods
6. Trixter – New Audio Machine
7. Joe Bonamassa – Driving Towards the Daylight
8. Cavo – Thick As Thieves
9. Black Country Communion – Afterglow
10. Amanda McCarthy – Cleanest Dirty Look
11. Shinedown – Amarylis
12. Stone Sour – House Of Gold & Bones Part 1
13. The Wallflowers – Glad All Over
14. The Explorers Club – Grand Hotel
15. Kate Earl – Stronger
Favorite Local Releases
1. Crossing Romeo – Self Titled
2. Empra – Empra
3. Cold Chisel – No Plans
4. Circle – The Middle
5. Catherine Traicos – Another Life
6. Kate Martin – Hand Me My Bow And Arrow
7. Melodie Nelson – To The Dollhouse
8. Natalie Gauci – Ha Ha Ha
Honorable Mentions
Safetysuit – These Times Hardline – Danger Zone Halestorm – The Strange Case Of… The Fixx – Beautiful Friction Meiko – The Bright Side The Rocket Summer – Life Will Write The Words'
Furyon – Gravitas
Best EP Releases
1. Jessica Long & The New Kind – Geography
2. King Of The North EP
3. Cooper Street – Anyone..? Anyone..?
4. Gossling – Intentional Living
5. Bec Laughton – By The Fire
6. Chelsea Lankes – Ringing Bell
7. Karen Waldrup – The Beginning
8. Voodoocain – Sonic Youth (Yeah it's a single but it's good)
9. Jillette Johnson – Whiskey & Frosting
10. Charlotte Sometimes – Circus Head
Best Compilation CD
Aches & Shakes: 2002-2012 – A Decade Of Popboomerang!
Favorite Bands (All Local Aussie Acts)
The Bloodpoets Crossing Romeo Empra Dead Star Renegade King Of The North 180 Proof The House Of Honeys Voodoocain Cooper Street Seasons The Sunsleepers Dirty Canary Celadore Go Go Sapien Kate Boy
The Bon Scotts
Young Griffo
Favorite Solo Artist Of 2012
Steph Hannah
I first came across Steph on MySpace and then went to see a live a few months later and well what she was doing to me was something really special. She is an Aussie singer songwriter. She got a voice, solid tunes and a great stage show that gets the crowd moving. I am a huge fan of her music, yeah she is on my CD and she done a show with me, but when you have music as good as Steph's you want the word to know about it.
Favorite Solo Artists
Catherine Traicos Kate Martin Gossling
Katie Cole Christie Lamb Bec Plath Miss Elm Bec Laughton Michael Meeking Tim Reid Emma Hamilton
Iluka
Gigs Of The Year
Soundwave 2012 – Enough Said
The Devin Townsend Project @ The Forum – Got to dance on stage to his last song, that was awesome. He was amazing live plus Dredg opened up. Score.
Any gigs I have done.
Jonah Matranga @ The Workers Club – This man is one of my all time favorite musicians like Devin, he fronted Far and I got to see him live and acoustic. We go to chat. He knew Amanda Rogers who I've interviewed and done stuff with. He also one of the few that I've ever seen play live that sing with out no microphone or any instrument. He also played At Night We Live which I love.
Dave Dobbyn @ The Corner – The man is a NZ Icon and he was so good live.
Popboomerang 10 Year Show @ The Tote – Great afternoon/evening of good music to celebrate a legendary label 10 years in business.
John English Rock Revolution @ Palms at Crown – One of the acts off Parx-e Volume 3 – Christie Lamb was performing as part of the show, so the reason I went and it was an excellent show, good performers and a great band delivered a good night of music.
Best Label
Popboomerang Records – Scott Thurling has been 10 years in business putting out quality Australian Music, he has helped so many people and he is a legend. So many of his releases I loved and his new compilation CD celebrating the label is a fine selections of artists on the label. Just check out his label, you won't regret.
Runner Up
Eonian Records – Eonian Records is a label that specializes in 80 metal/glam metal and melodic rock but not in the way you think it is. The label gives those bands from that era that almost made it or maybe just never did make it a chance to be rediscovered or discovered like myself. I love what the label does I have about eight of their releases.
Movies Of The Year
Margin Call Expendables 2 Deadline Argo Almost Kings Some Guy Who Kills People Housos Vrs Authority Rogue River
The Raid
The Way
TV Shows Of The Year
Luck
Hawaii 5-0
Castle
NCIS LA
Housos
Beauty Of The Year
Elizabeth Foust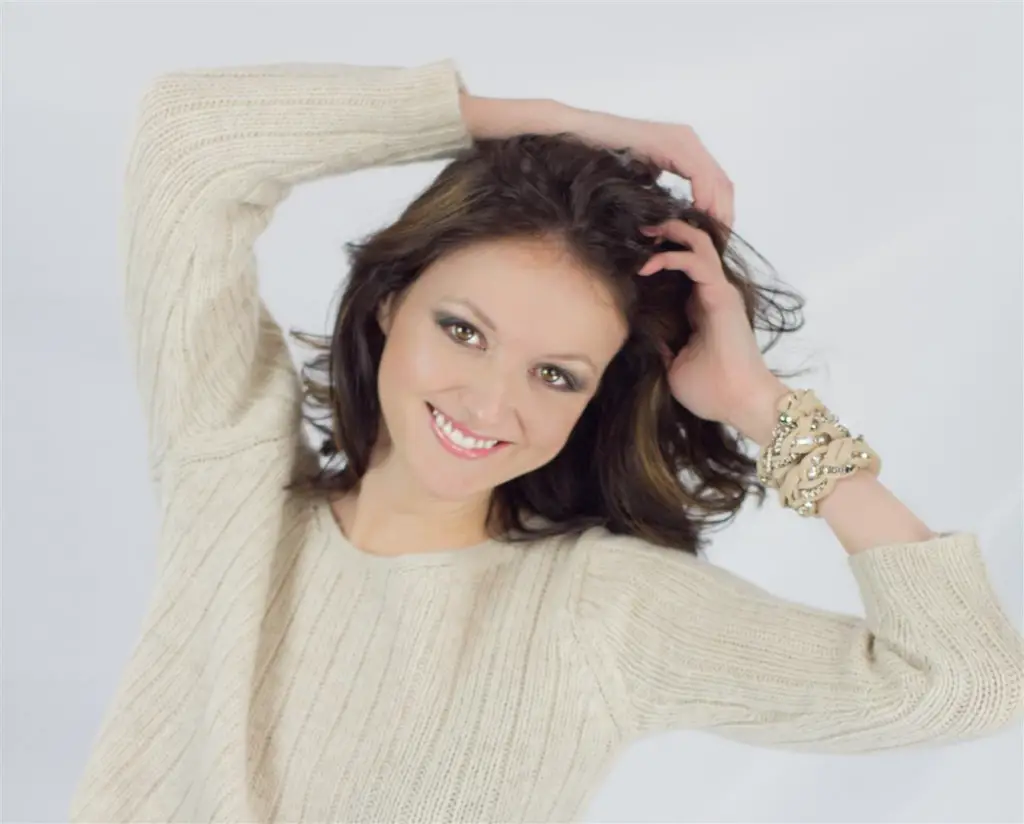 I first came across Elizabeth years ago now and thanks to the internet, she became a model for a number of projects I worked on. I think she is genuinely the most beautiful girl I've ever seen in a long time. She is a classic natural beauty, just beautiful and flawless, I hope that we will keep working together in the future.
Runner Up
Tori Tate
Tori is a broadcasting student @ University Of Tennessee and some body who gonna have a bright successful career in Broadcasting, she is also an extremely beautiful lady and I know she gonna do well.
Actor of The Year
Michelle Page
Photo by Beau McGavin
I've known Michelle for years and believe she is an extremely talented lady, she always gives sold performances in leading roles and smart parts. She to me is a superstar,she was amazing in Rogue River, she is also one of the most nicest hardworking persons I know, she just a real genuine person and a great friend. She also to me is one of the most beautiful girls on the planet. She can do no wrong by me.
Runner Up
Melissa Johnston
Another talented actor who doing good things in Hollywood. She a hard worker and just works at it. She done good things already and will keep doing good things. She also a beautiful girl as well.
People to watch out for in 2013
Michelle Page – See above
Melissa Johnston – See above
Steph Hannah – Incredibly talented Australian singer songwriter who gonna have a successful career in music. Pleasure to have on my CD.
Voodoocain – These Melbourne boys do no wrong by me, good tunes and a great live show will see them kicking ass and playing loads of shows and lots more.
De La Cruz – This Queensland band have a record label, tour in America happening, not bad for a band who owned formed a year ago. These guys rock.
King Of The North – This two piece formed also in 2011 and look at them now. They are one of the most popular bands on the scene and rising in Australia. Good music and a great live show but doing things fantastically.
Empra – Great Melbourne rock band, love what they and believe in what they do. Deserves to do well as they work hard at it. Pleasure to have on my CD.
Crossing Romeo – amazing Melbourne band, pleasure to have these guys on my CD.
Allison Gray – Amazing American singer songwriter, also on my CD and her music just blows me away. Such a good voice, such a solid songwriter. Just remember that name.
Jessica Long & The New Kind – one of my favorite discoveries this year like Allison, also on my CD, incredible song writer with some killer tunes.
Cooper Street – Loved discovered this band, good sound and great stage performance will no doubt will be a big hit with the kids.
Annelise Collette – one of the next big things in electronic/pop music. Mark my words folks. This girl is going places.
Gossling – She is one of Australian finest singer songwriters, her music is something special and with her voice one of the most popular songs of 2011. Plus with a record deal just signed with Dew Process, expect everybody to know about her. She doing something good and I for one love where it's heading.
Kate Boy – when one of my all time favorite songwriters get involved in a new project. Magic is happening, with major internet media getting behind the band and with huge numbers of people watching on youtube. You know you have a hit on your hands. They are gonna be huge, they are all talented and deserve to do well.
Bec Laughton – amazing singer songwriter with a future ahead of her and her voice is amazing.
Iluka – Loved what she does and what she doing in the future, such a talented Aussie singer songwriter.
Elise Jackson – talented America actor and screenwriter who is doing good things.
Ella Cannon – Talented Aussie Actor with a bright future ahead.
Gemma Kaye – Known her for ages and love what she does as an actor, with an ebook on the way, What she is doing will, keep getting stronger
Amanda McCarthy – talented American country singer songwriter. She going places.
Bean – This american singer is gonna be huge, with a manager behind doing amazing things for her. Everyone will soon know about Bean. She a popstar in the making.
Tyla Bertolli – She is doing good things and will keep doing good things, so watch out for her.
Jesse Lee – Love what she does, fantastic country singer songwriter, she doing good things.
Nikki Griffin – Good actor, who I am a huge fan of, She good at what she does and no doubt will be seeing more of her.
Katie Cole – I've known this singer songwriter for year, she doing amazing things in America, she works hard and deserves to do well. Her long awaited debut album comes out next year. Can't wait to hear it.
Heather Longstaffe – Incredibly talented singer songwriter with an extremely bright future in music, with a publishing deal, this talented singer songwriter is going to be a huge name in music, I can feel it. Look out for her name she gonna be a star.
Tori Tate – See above.
Molly Shaw – Talented, gorgeous model with a bright future ahead of her.
Jessika Allaura – Gorgeous model who no doubt will keep getting more and more work'
Morgan Sheather – She got a future in music, that is all.
Jayme Knightly – Fan of the girl, she a beauty and does no wrong by me. She going places.
Destiny White – We've been a fan of Destiny here at the site for ages, and the sky is the limited for this talented lady. Will see her doing really well in what ever she does.
Julie Dickson – Talented lady with a bright future ahead of her. Actor, business women and more.
Ella Scott Lynch – Ella I reckon is one of Australia best actors at the moment, with solid performances in the last season of Underbelly and a solid leading role in the series Crownies, she is doing good. Expect her to keep doing good and making her name only go higher and higher.