Belmont Lights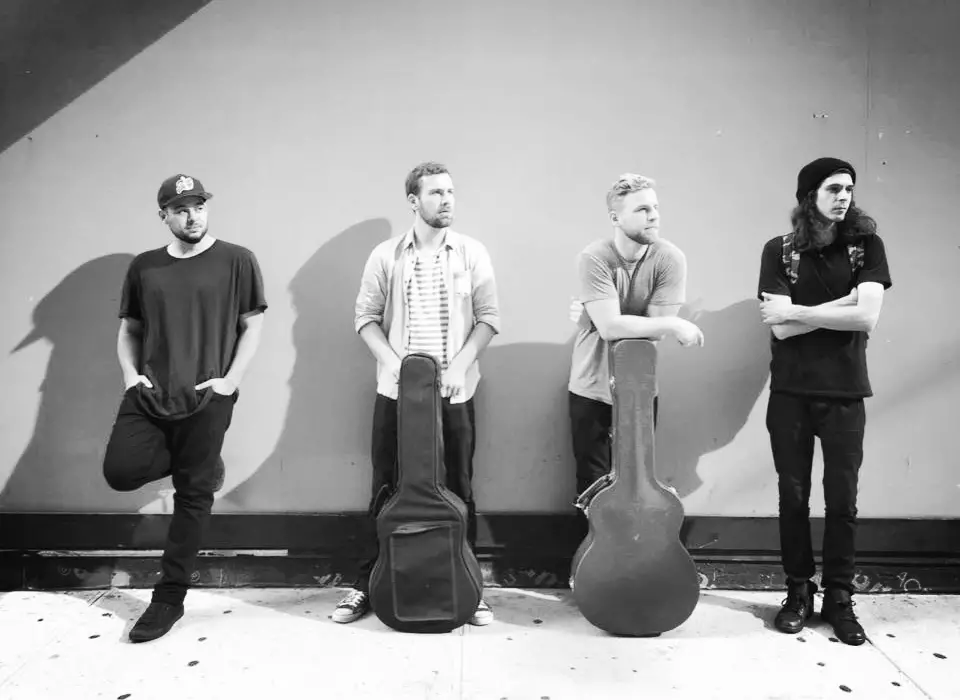 When I went to America, I saw a lot of music and a lot of it was local musicians and these guys were one of them.  Belmont Lights played The Whiskey and I was blown away. I bought their EP, their live set was incredible, so I knew I had to interview them and finally I did. So read on and find out why I think these guys are amazing.
http://www.belmontlightsband.com/
1. What was the inspiration behind the song warrior?
This was initially written as poem for my aunt who was suffering from breast cancer at the time. She was telling us about how she couldn't get the strength to go to her chemo treatments so I wrote her the poem / letter trying to inspire her using some of the words she told me when I was younger. She unfortunately ended up passing away a couple of months later before I could give her the poem.
2. How did it feel to be able to perform it on The Today Show?
It was a surreal experience. It was really cool to have our music reach such a large audience. Something we will always remember.
3. What inspires you now when writing music from when you starting out?
Our own lives still inspire our music. We're older now from when we did our first two EP's and we've all experienced much more in our lives.
4. How does a song come about?
Per Casey (guitarist), we usually start with a musical idea or track…then we put a melody and lyrics to that thus forming the song. We collaborate with our good friend / producer, Alejandro Barajas, and he then helps fine tune the final song.
5. Do you guys have moments where you just can't write?
Always…they come in waves…sometimes the waves are small and sometimes they're tsunamis.
6. What has been your favorite show to date?
Family Guy…..oh, you mean a musical show. We really loved playing Webster Hall in New York. In Los Angeles, we love playing at The House Of Blues in Hollywood and San Diego.
7. What does the rest of 2015 have in store for you?
Well, unfortunately our guitarist is going to have knee surgery pretty soon, but as of now we are in negotiations with some record labels and are getting ready for our music to hit the radio. We're also prepping the release for our new album which will be out either later this year or the beginning of 2016.
9. Will we hear any new releases from you guys soon?
We're constantly putting out music and are really excited about our album which we just finished. This album will be out later this year or the beginning of 2016, with a single probably being released very soon.