My friend Destiny Love wrote this incredible piece of writing and I had to share it. She kindly let me share it for you all to read. She is such an inspiration woman, who outlook on life is always so positive and happy. It's great and why I am donating a few bucks to her each month because of all the amazing stuff she does.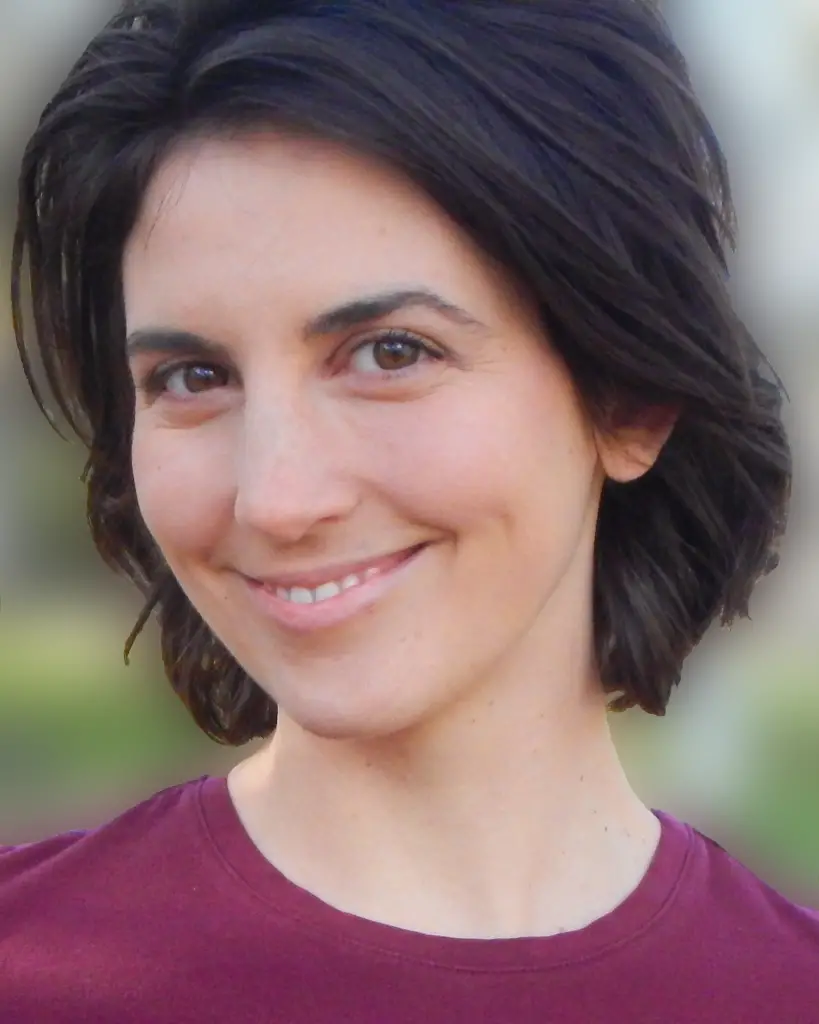 As I look at (and participate in) the whole mess we have created as humanity, I wonder why I'd ever want to be a part of this destructive force of over-production.
Why create anything at all?
A reprogramming as to WHY to create is absolutely necessary before putting anything else out there. Most creations that we are making are destructive by nature. I think that we, as humans, are destructive by nature.
I am starting to see that creation and destruction may be very closely related, possibly two sides of a coin.
I wonder why I am resisting nature.
It appears to me that WE (as humanity) are in massive need of a collective REST. This need manifests as distorted entropy—as depression and suicide or the opposite end of the spectrum as manic creation and over-production.
I saw a video of a starving polar bear today and read an article about China not receiving our trash any longer to recycle it.
I am completely addicted to convenience. As are MOST of us. Comfort. Cozy. An idea of an exalted self….
We are not exalted though.
I really wish I were. I love to pretend I have it all together,
That I am not really a human with human emotions.
That's just not true.
That's actually stifling a GREAT DEAL OF LIFE.
I really know I am a human. I yell back when my daughter screams at me. I think unkind things about those who hurt me. I fight and I run and I freeze.
I really wish I weren't an animal.
That's a part of the human dilemma—denying our animal nature… wishing to kill it.
I am ashamed of the hair on my legs— my fur.
We are killing the animals, the animal nature of ourselves, and numbed out by the fossil-fuel charged electronics and the false sense of connection.
What to do?
Nothing.
Nothing much at all.
I really don't know.
That's a good place to start.
That's the best place to start.
Instead, I want to shop on amazon and get something else to make my life more convenient.
Do I have a choice?
Is it truly about being as selfish as possible?
(Let's go ahead and include thinking of other humans as selfish… thinking of only our individualized species as separate from our shared earth organism.)
Or is it something else?
Can creation be driven by something other than the impulse to be exalted?
I'm not sure.
The weight of the puzzle pieces is too much
Such a burden
I see why WE numb
It's painful.
I numbed for a really long time, and now,
for many months, I have not. I see why I did.
I see why you're reading this.
Why are we so bored?
What are we meant to be DOING?
Maybe a little more NOT DOING.
Practice NOT DOING for a little while.
Close your eyes and sit there for a while…
Let's get to know this nature…
What's alive here?
It's begging to be known.
Algorithm algorithm,
Thank you for responding.
This Facebook thing
Points to my aloneness
And makes me want a different face.
I'm experiementing with a different aspect of my voice
No more numbing the fullness out
Sometimes I'm at peace
And sometimes I'm not.
I have a bucket full of tools
That I sometimes use
And sometimes I lose them,
Or forget they exist
And sometimes I cry for hours
And sometimes the anger burns everything around me.
I'm not hiding.
Nothing to hide.
None of its personal.
We are all feeling a lot
If we choose not to numb.
I'm definitely not numb.
This song is getting is loads of buzz all over the place, so just had to share on the site. It's a good tune and it's worth cranking loud.
This is something I was happy to plug as I am a fan of Contante & Sonante as I have a number of their releases. Plus anything that feature the late Warren Wiebe who is one of my favorite male vocalists. I have heard the album and it is incredible. Their are less than 20 copies left so it's time you get yours now
https://www.contanteysonante.com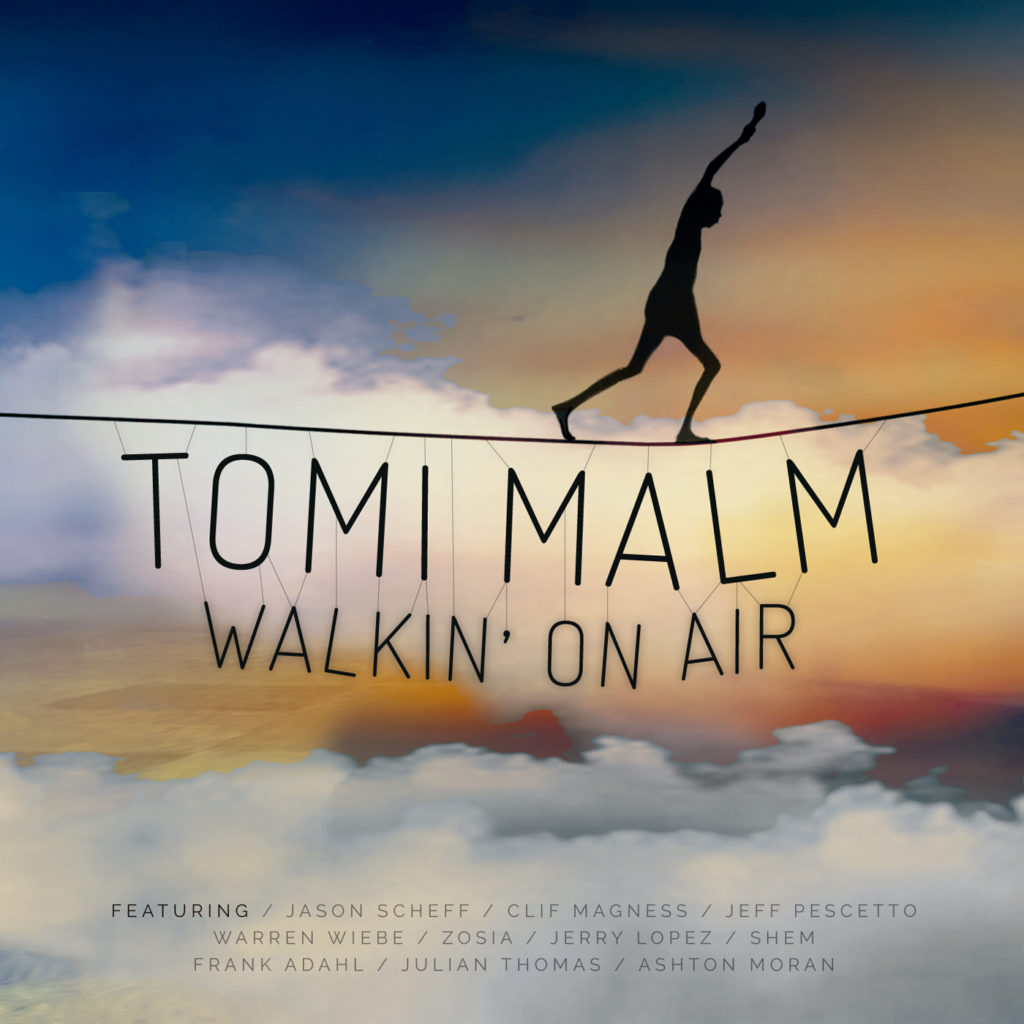 Contante & Sonante proudly presents Walkin' On Air, the debut
solo album from Tomi Malm. The renowned Spanish independent music label invites
worldwide music lovers to enjoy another exciting chapter in its string of quality music
collections.
Tomi Malm hails from Finland and has been a respected figure for the past twenty-plus
years on the North-European music scene. Malm works as a composer, arranger,
orchestrator and producer on a multitude of successful records, TV themes and multimedia
scores. In 2009, Malm rose to international attention with the now-classic release of Fly
Away: The Songs Of David Foster, also on the Contante & Sonante label. Malm arranged and
produced a number of David Foster's classics on Fly Away. Malm showed such creativity
and freshness on these recordings that he gained high praise and blessings from "The
Hitman" David Foster himself. That project took the West Coast/quality pop music scene by
storm, and in the past few years it has become a landmark for musicians and fans of the
genre on every corner of the planet.
Today, Tomi Malm returns with Walkin' On Air, his debut solo album, another stunning ride
on pop music's most elegant grooves. On this collection of winning tracks, the Finnish
wizard wrote or co-wrote all but two of the songs. The track list presents a variety of styles,
from jazz-infused pop gems to refined ballads, smooth funky jams and pristine fusion
instrumentals. Malm's inventive arrangements and top-notch production is brought to life
thanks to the usual ace session roster that includes legends like Vinnie Colaiuta (Sting,
Zappa, Herbie Hancock), John "JR" Robinson (Michael Jackson, Aretha Franklin, Quincy
Jones) and Simon Phillips (Toto, The Corrs, Peter Gabriel) on drums, Dan Warner
(Madonna, Timbaland, Barry Gibb) and James Harrah (Aaron Neville, Herbie Hancock, Chris
Botti) on guitars, Neil Stubenhaus (Roberta Flack, Joe Cocker, Michael McDonald) and Alex
Al (Michael Jackson, Al Jarreau, George Duke) on bass, Robbie Buchanan (Whitney Houston,
Barbra Streisand, Chaka Khan) on keyboards plus Luis Conte (James Taylor, Phil Collins,
Eric Clapton) on percussion. The horn department is also stellar, with aces like Eric
Marienthal (Chick Corea, Barbra Streisand, Elton John) and Brandon Fields (Tower of
Power, The Rippingtons, George Benson) on sax, and a guest appearance from the smoking
Santa Fe & The Fat City Horns.
From the first track, an evocative instrumental called "Kuwakaribisha," listeners will be
enraptured by a musical world of astounding beauty. All the compositions are spectacular,
but we'd like to mention in particular the title track; a jazzy mid-tempo composition
featuring former Chicago singer Jason Scheff on vocals and bass. "Walking On Air" seems
destined to become a classic in West Coast/Pop circles thanks to epic performances by
Colaiuta and Marienthal. Another stand-out track is "Favor," with vocals courtesy of the
insanely talented Frank Adahl. "Favor" has echoes of the best Phil Collins' work of the
eighties with stunning horn arrangements and a fantastic groove provided by Simon
Phillips on drums.
Malm shows his genius on a series of ballads that range in style from jazzy to pop and AOR.
"Show Me A Sign" is written by Hank Easton and features a heart-wrenching performance
by the late Warren Wiebe (July 18, 1953 to October 25, 1998). Malm built the instrumental
track around Wiebe's vocals and the result is a killer ballad with a strong, pulsating feeling.
The ultra-talented ZoSia from Poland joins Wiebe and their mingling voices are pure ear
candy.
Another highlight is "Perfect Imperfection" sung by Jeff Pescetto. Malm, on this smooth,
soul/pop ballad, exposes his inner Burt Bacharach to create a magical tune that could
easily belong in the legendary composer's songbook. "You Belong To Me" is another
spectacular track which offers an outstanding vocal performance, this time by Grammy
Award-Winner Clif Magness. Fans of Magness/Planet 3's work will find echoes of it in this
beautiful arrangement which flows amazingly with a great, driving guitar work courtesy of
Dan Warner.
"Reason To Smile" is an unreleased gem written by the amazing Jeremy Lubbock (Michael
Jackson, Quincy Jones, Barbra Streisand). Malm treated this rarefied melody with respect
and the result is a work of art: a delicate, jazz-infused track sung by Julian Thomas backed
up by just a Rhodes played by Eirik Berge, with Malm on keyboards. The grace and allure of
"Reason To Smile" proudly stands alongside previous Lubbock masterpieces including "Not
Like This", written for Al Jarreau, and "Goodbye Love", sung by The Manhattan Transfer.
On "Wouldn't It Be Kinder", we are presented with another emotional and intimate
arrangement, featuring profound lyrics by Cecily Gardner. This amazing ballad showcases a
stellar vocal performance by Shem Von Schroeck, Kenny Loggins' longtime
collaborator/musical director and current bassist for the legendary group Toto, enhanced
by the superior guitar work of session great James Harrah.
Finally, let's mention a few other goodies on Walkin' On Air. The haunting instrumental
titled "Still Life" is quite close to Pat Metheny's territory with its cinematic power. The
soulful mid-tempo titled "Let's Get To It" is co-written and sung by the extraordinary Jerry
Lopez, leader of the famed Santa Fe & Fat City Horns. This light-funk jam is a catchy and
exciting number in the best tradition of soul giants Earth, Wind & Fire.
Fasten your seatbelt while you get lost in Tomi Malm's spectacular world of music. You
won't regret it. They simply don't make 'em like this anymore!
* Tomi Malm's Walkin' On Air will be available as physical CD and digital download starting
October 15, 2017. Pre-orders to be announced via Contante & Sonante's website and social
media pages.
WALKIN' ON AIR TRACK LISTING:
01. "Kuwakaribisha" (Tomi Malm)
02. "Favor" Featuring Frank Adahl (Tomi Malm / Frank Adahl)
03. "When You're Gone" Featuring Julian Thomas (Tomi Malm / Cecily Gardner)
04. "Walkin' On Air" Featuring Jason Scheff (Tomi Malm / Jackie Kavan)
05. "Show Me A Sign" Featuring Warren Wiebe & ZoSia (Hank Easton)
06. "Perfect Imperfection" Featuring Jeff Pescetto (Tomi Malm / Jackie Kavan)
07. "Still Life" (Tomi Malm)
08. "Wouldn't It Be Kinder" Featuring Shem (Tomi Malm / Cecily Gardner)
09. "Let's Get To It" Featuring Jerry Lopez (Tomi Malm / Jerry Lopez)
10. "A Reason To Smile" Featuring Julian Thomas (Jeremy Lubbock)
11. "You Belong To Me" Featuring Clif Magness (Tomi Malm / Jeri Lynne)
12. "Today" (Tomi Malm / Jyrki Manninen)
Adelaide newcomers Kings Within have just released their debut single and video 'Feel The Rain', which was premeired via Hysteria Magazine.
The band have also announced that they will be embarking on a small run of tour dates to promote the release of their debut single.
Kings Within formed in earlier 2017 and consists of members from past Adelaide bands At Fates Mercy and The Broadside.
Kings Within draw from a broad range of influences including Alternative, Melodic Hardcore and Progressive Rock to forge their powerful and unique sonic.
The band have now moved well away from their past Hardcore/Metalcore roots in order to create a fresh and progressive Alternative Rock sound.
Kings Within kick off the 'Feel The Rain' tour on December 1st in Adelaide.
'Feel The Rain' is available for download on all major online stores.
KINGS WITHIN
'FEEL THE RAIN' | TOUR DATES
December 1st – Producer's Hotel, Adelaide, SA
Tickets available at door | All Ages
December 22nd – JIVE Nightclub, Adelaide, SA
Tickets available at door | 18+ only
January 19th – The Bendigo Hotel, Melbourne, VIC
Tickets available at door | 18+ only
Destiny Love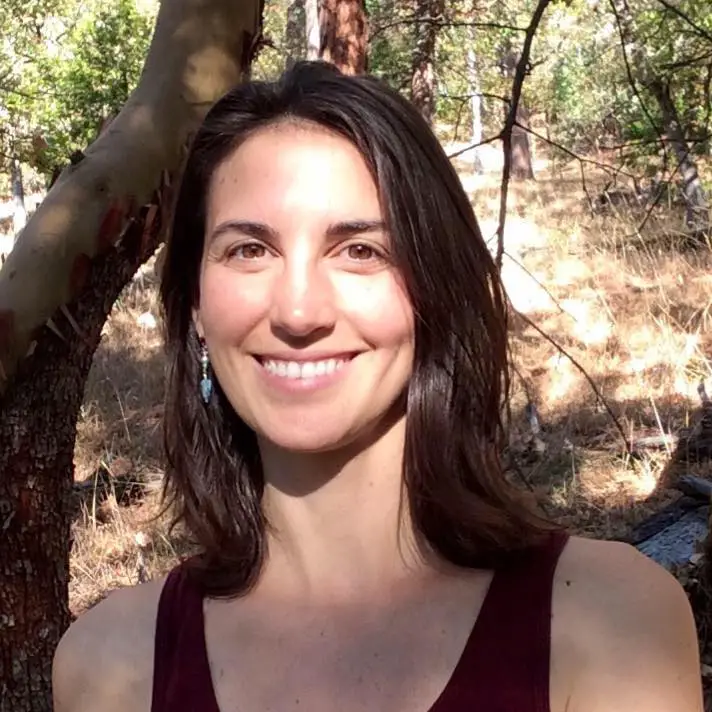 I wanted to talk about and give more love to on my site is the amazingly inspirational Destiny Love. I've known Destiny for quite some time now and she is a person who I wish more people would be like.
For starters she has this amazingly beautiful energy about her, she is always happy enjoying life and to me that is amazing and you can't help but be inspired by that. She is a singer songwriter with an amazing catalogue of inspiration music. Home In The Light is a must have album. It is such an inspiring release.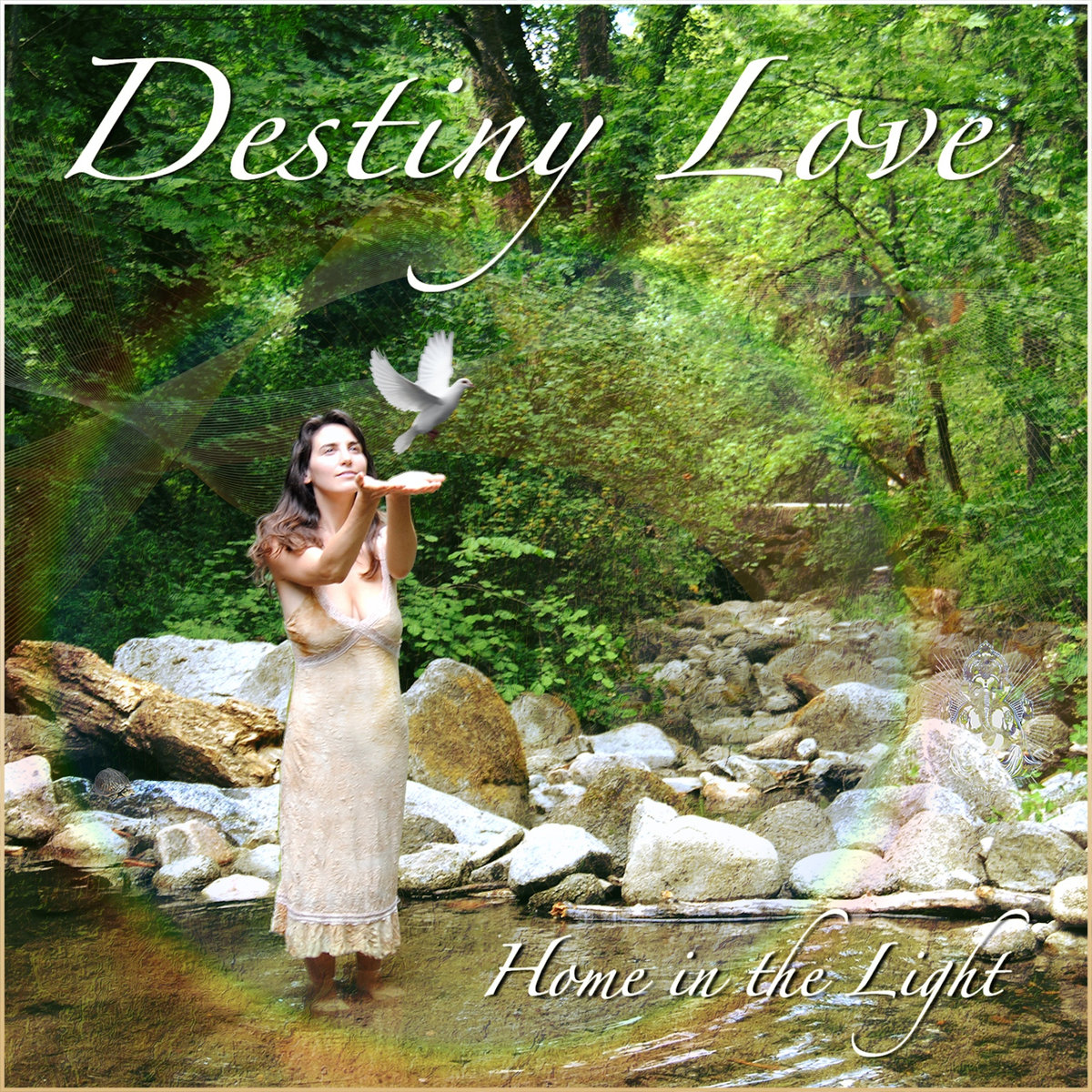 You can now get all her material now and future releases from her bandcamp page https://destinylovemusic.bandcamp.com/. To me it's a great deal but I have most of her material and will continue to keep getting what ever she puts out next.
She has a podcast https://breathofinspiration.podbean.com/ which you can listen to here and you can be a Patron and donate towards it which I have.
She has a udemy course, but online called Embody Your Voice: The Yoga of Sound which is about this Clear Energetic Stagnation and Open Your Creative Channel of Expression Through Self Sound Healing and Ancient Nada Yoga. https://www.udemy.com/embodiedvoice/
Ultimately, this is a Life Mastery Course, where you will be gaining the practical skills of utilizing the powers within your body and VOICE to open your channel of creative expression. This course is also a Vocal Embodiment course for Speakers, Singers, Writers, and especially, for those who wish to fully activate Your Voice in the World.
She teaches yoga and does lots' of other inspirational things which you can find out about on her site. http://www.destinymarielove.com/ Sound Healer and Voice Teacher at My Embodied Voice.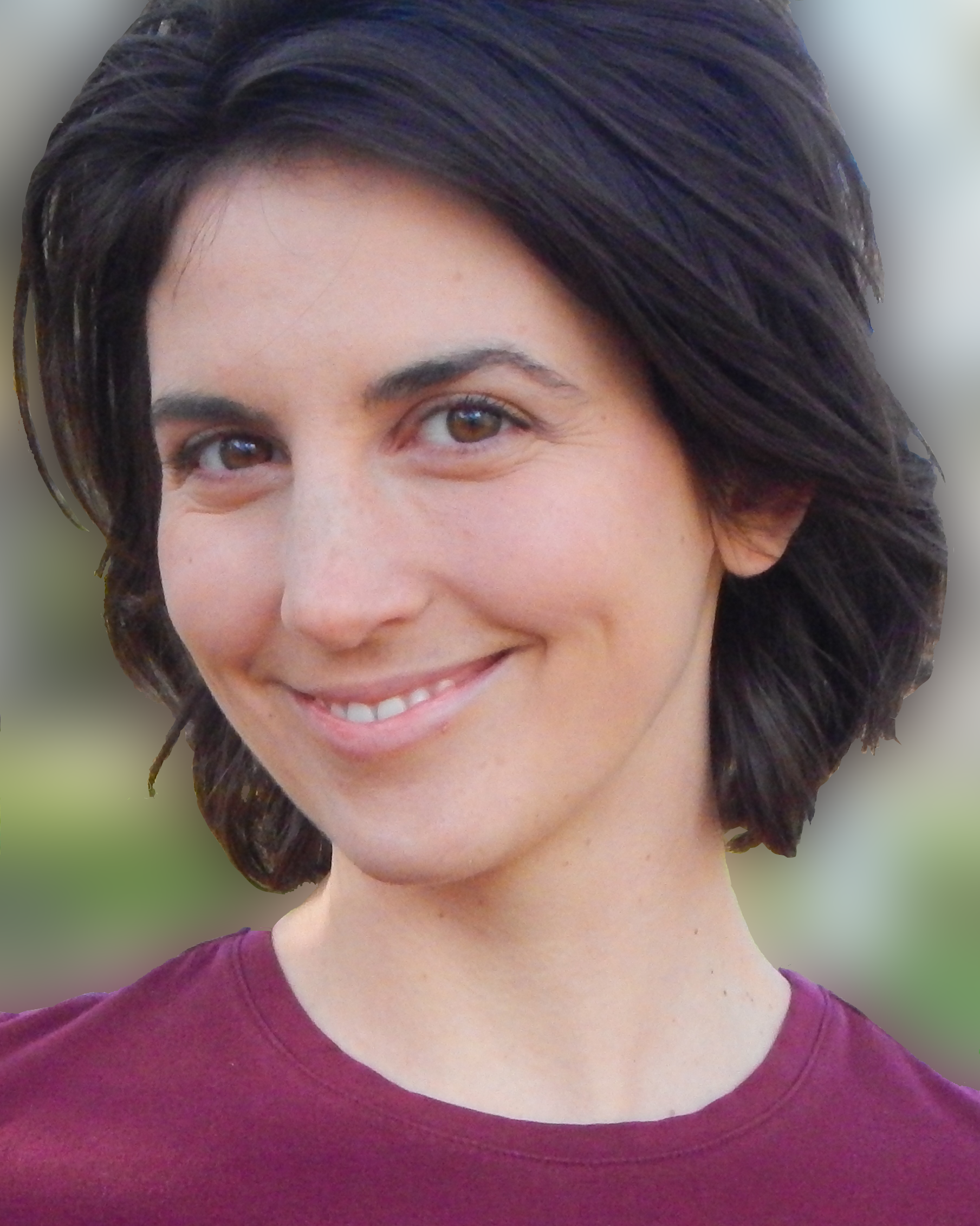 She also is an actor and does voice over work which she kindly did some stuff for me because I think she has a great voice. She is a beautiful inspirational energy inside and out and I suggest you check out what she does as she is going places.
I think she is a phenomenal person and some one I hope to meet and film an interview with her also for Parx=e and long as I am doing my site, she will always get support and is my second beauty of the week.
Katie Cole
I've known Katie a number of years now and think she is a phenomenal singer songwriter, the way she sings and the way she writes song. It is really just magic. She is also unbelievably beautiful. This Aussie singer songwriter makes Nashville her home now and I am happy that she kicking goals and still making incredible music. So this is why this gorgeous talented artist is my first beauty of the week on the site. I am gonna be in the USA in January and she is some one I am going to be interviewing for Parx-e for my video series on my trip
Michelle Baena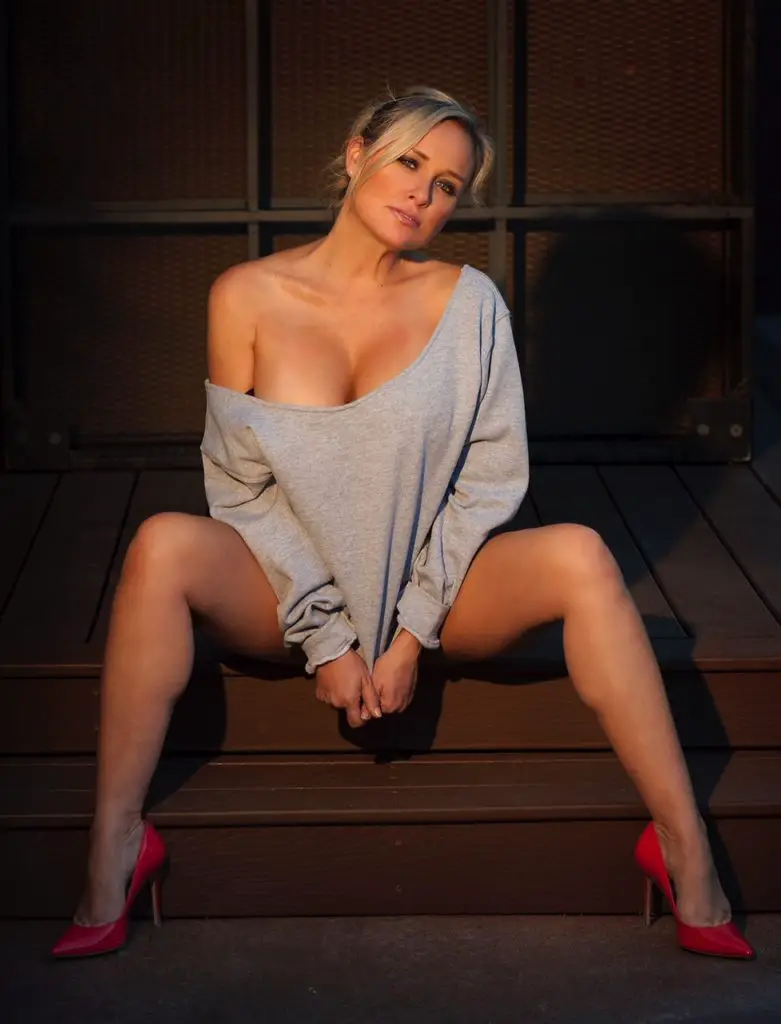 Photo by Chaz Photographics
Michelle is some one who I have interviewed a bunch of times on the site and think she is one off the hottest woman I have ever interviewed on my site. She is also very lovely and down to earth. She is a just genuine kind caring soul. She is incredibly beautiful, hard working and all around awesome lady. Michelle is a model but continues to be hard working, kind and caring and it's a pleasure to know her. She looks incredible for her age as she takes care of herself. She always gives me the time of day which is really nice. This is why she is my beauty of the week again on my site.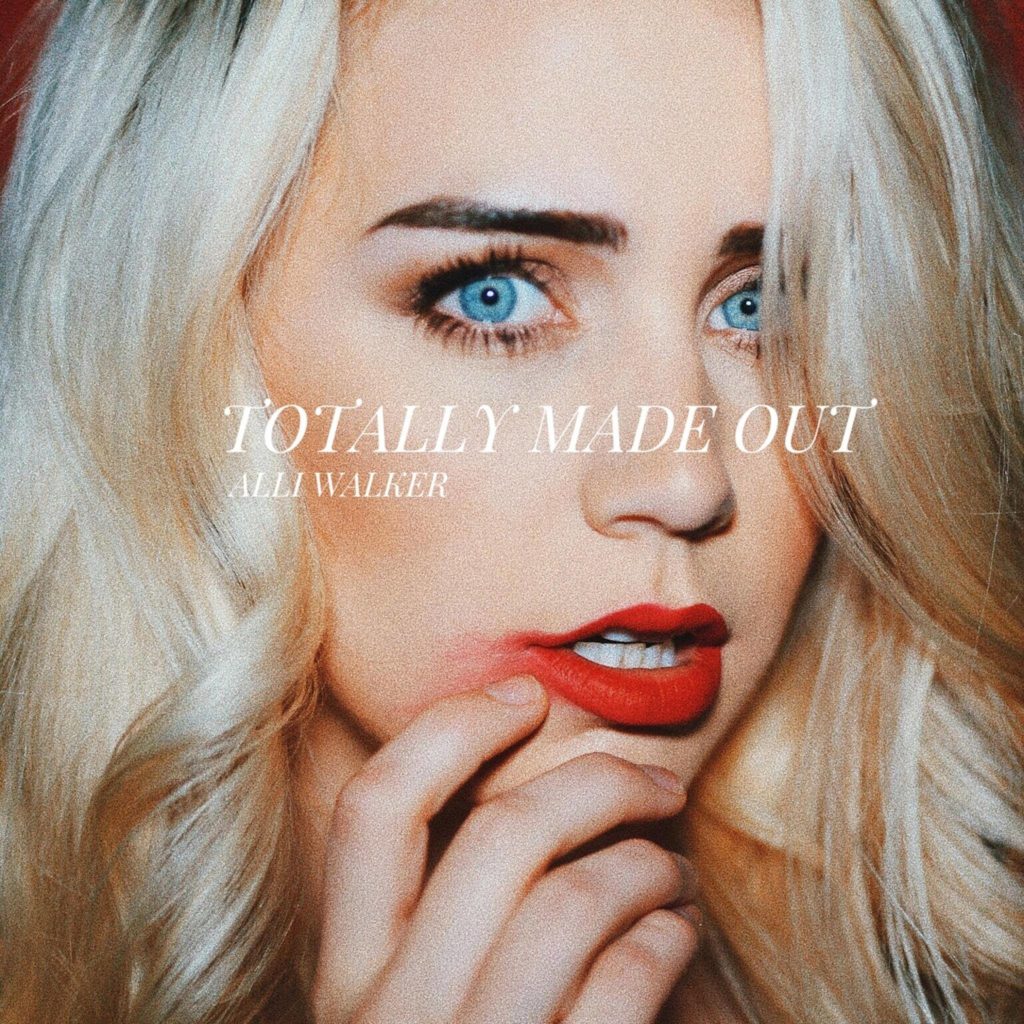 The gorgeous Alli Walker has released her incredible tune Totally Made Out which is a killer pop tune. I can totally hear it on radio right now. It's well written and the production is first class, it's made for radio.  It's available from all good digital retailers including Google Play
Written by: Alli Walker and Emily Reid
Produced by: Milos Angelov
Mixed by: Kevin Dietz
Mastered by: Jeff Diesel
Alli going to be a star hence why she is on my best of list and I for one can't wait to get the album.  I know it will be amazing.
The gorgeous Natalie Pearson has released her amazing new video clip for her song Mr Wrong and I like I have said before I think she gonna be a star. Mark my words folks indeed.
Jonny Taylor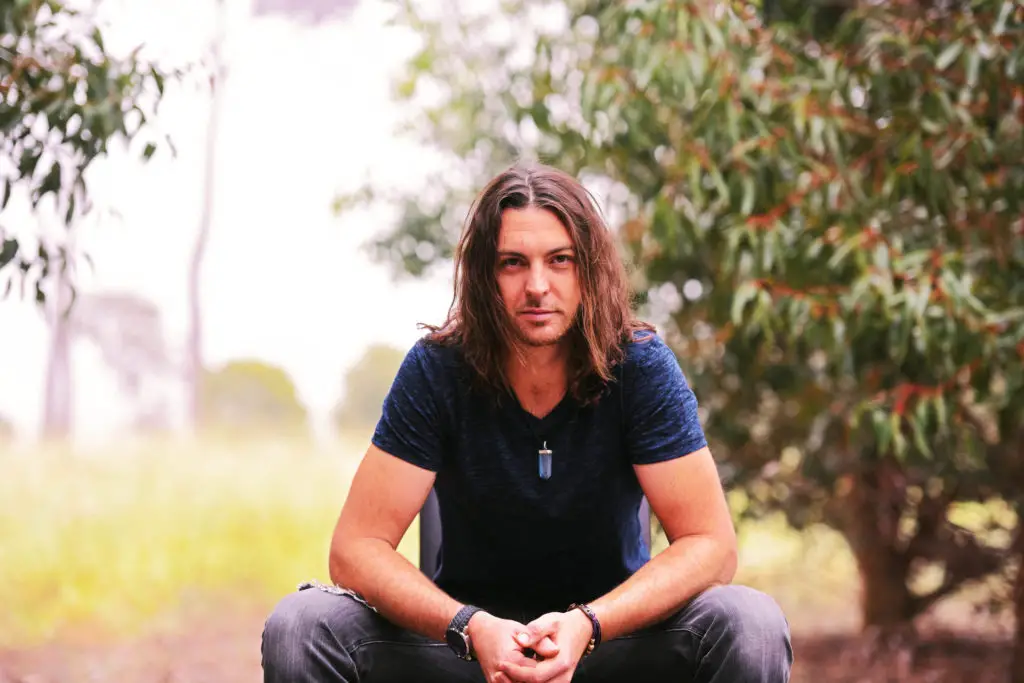 Jonny Taylor is a talented singer songwriter with a new album out called Dig Deep and this what he had to say.
1. For someone unfamiliar with your music, how would you describe the Jonny Taylor sound?
A little bit rock, a little country rock, slight flavours of grunge influence.
2. Tell us a little bit about your writing process. A peek inside the inner workings of your artistry if you will.
For me, it normally always starts with a vocal hook. Then that hook will get me thinking about something, then the music will fall into place around it. Occasionally it'll be a guitar riff that creates the template for an entire song, but 9/10 times it starts with a vocal idea.
3. What's one of your favourite live moments that comes to mind?
A few years back I did a support slot for Leo Sayer at Albany and Bunbury Entertainment Centres. I just performed solo but the crowd were so unbelievably receptive, it was awesome. Not to mention the loving vibes from Leo and his team. So much energy!
4. How important is social media to you in regards to engaging with an audience?
I love it! Especially being based in WA where it's not as convenient to be in the Eastern states hubs – it's a real blessing to have instant contact, and being approachable to fans is also really important.
5. What inspired you to take music more seriously?
I really like it! Haha. A motorbike crash in 2006 forced me to quit my construction job and so I took it as a sign to change direction and make a living out of making music. Never looked back.
6. What's spinning on your playlist atm? Any guilty pleasures?
haha nothing I'm too ashamed to admit! I had Velvet Revolver and Audioslave going the the other day, then switched to John Williamson for a little country poetry. I guess that sums up my influences pretty well 😉
7. You're a fan of keeping the album format alive but do you think there's more of a benefit to release singles or EPs with the influence of streaming platforms arguably
shortening attention spans?
Totally. The EP thing is definitely trendy, and dare I say it's probably the sensible thing to do these days. For me personally though, a full album is a body of work that takes a lot of time for an artist to pour their heart and soul into, and I hope the value of that is never lost.
8. When not consumed with all things musical, what do you do to tune out or reset?
My wife and I have a farm in the WA Wheatbelt, so I love to get out there with her and ride motorbikes and switch off from the world for a while.
9. Your new album 'Dig Deep' is doing the rounds now, what does the immediate future hold?
A big fat tour! I'm heading off on national tour at the start of Jan and don't have a set end-date, so I'm going nomad for a while. The more opportunities to get this record out, the better.
10. Lastly, Prince or Michael Jackson?
Aaaah, here's the guilty pleasure from your previous question! Haha! Michael Jackson. There'll never be another like him.
Dig Deep is out now via Red Rebel Music/MGM feat. Diamonds and Better Day
JB Hi-Fi – iTunes/Apple Music – Spotify – Google Play