Anya Bergstedt Jordanova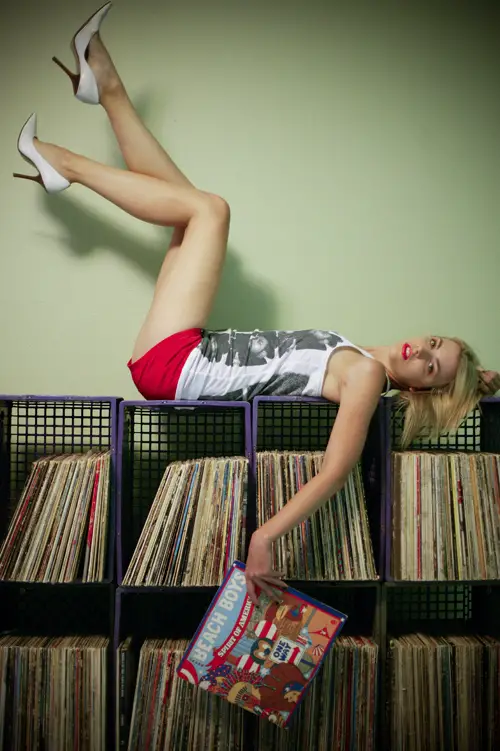 Photo by Jim and Kelly Minics
I'm a fan of the work Anya Bergstedt Jordanova does as a actor. I think she is incredibly talented and incredibly beautiful. I like what she does. So read on and find why I think she is so good.
 http://www.annebergstedtjordanova.com
1. How did you get into acting?
I started out in community theater plays when I was a kid. I also would put on productions for my family, one acts (before I knew they were actually "one acts") in our garage. I never really sort of fell into it, it was just a given that that was the profession I would always have, whether I was paid or not!
2. How is it different to modelling for you?
They are both forms of expression and truth, when done correctly. Modeling captures a moment in time, with a photo/design, such as music written and released is a product of it's time. Acting/Film is storytelling, and is in my opinion, far more effective as a medium than photos, or even music.
3. What has been your favorite role to date?
All of my theater work has been an incredible experience and each role has been challenging and enigmatic. I'd say Jill, in Sam Shepard's Icarus's Mother. We don't know much about Jill. We have no idea of her background, who she is, other than her bonkers way about her through her monologues. As an actor, the most exciting thing is to be able to take a blank role like that and fill it with yourself, entirely.
4. How do you prepare for a role?
When preparing for a role, I must first find the correlation, the connect between myself as a human being and this character on paper. I must relate, identify, or empathize with her first and foremost.
5. Who have you enjoyed working with recently?
Steve Buscemi, on Boardwalk Empire. He's a gentleman, and has an extraordinary gift of being capable of portraying such a violent character, yet he's so humble and quiet in the times I've been around him. I had a tiny, tiny part in French director Guillaume Canet's new film and that was an honor to watch him work. The French are so meticulous and compassionate about their filmmaking. I respect that immensely.
6. How you memorize lines?
With extreme patience! It's not one of my virtues! But, as a great drama teacher told me… Get to know the part first, the lines will come later.
7. What movies have you seen recently you've really enjoyed?
Oh, I am a sucker for Tarantino. I loved Django Unchained. The acting is proper. The directing is surreal and colorful. It's a solid film. I also loved Argo, now that is storytelling! In addition, A Royal Affair- which is this brilliant Danish film- that so happens to be true. A great character piece, no matter how it tells the story- are always great in my book.
8. How does the internet and social networking help you as an actor?
I am the first to admit, I should have belonged to a different generation- computers aren't my skill, per say! I am just figuring out a way to navigate between marketing, art, craft, and promotion. It's a fine line, but I think one that can be walked, very carefully. However, there are some upsides to the virtual medium. E-zines, such as this one, and social networking can get a name out there to reach a much larger audience.
9. What next for yourself as an actor?
Leaving my beloved New York for LA, in several days. Going to spend a few months this Spring writing my first feature film, a road movie.
10. What does 2013 mean for you?
A fresh pallet, in the time sense. It's always a gentle reminder to get yourself together and in order and revaluate your life, career, and ambitions. Hopefully 2013 brings me inspiration for my writing, sunshine from California, and hopefully substantial work- this time on the film front.
11. What would we find you listening to at the moment?
Currently, I have in rotation on the subway- the 'On the Road' soundtrack. I love those jazz pieces, and Green Day's trilogy albums.