Alyeska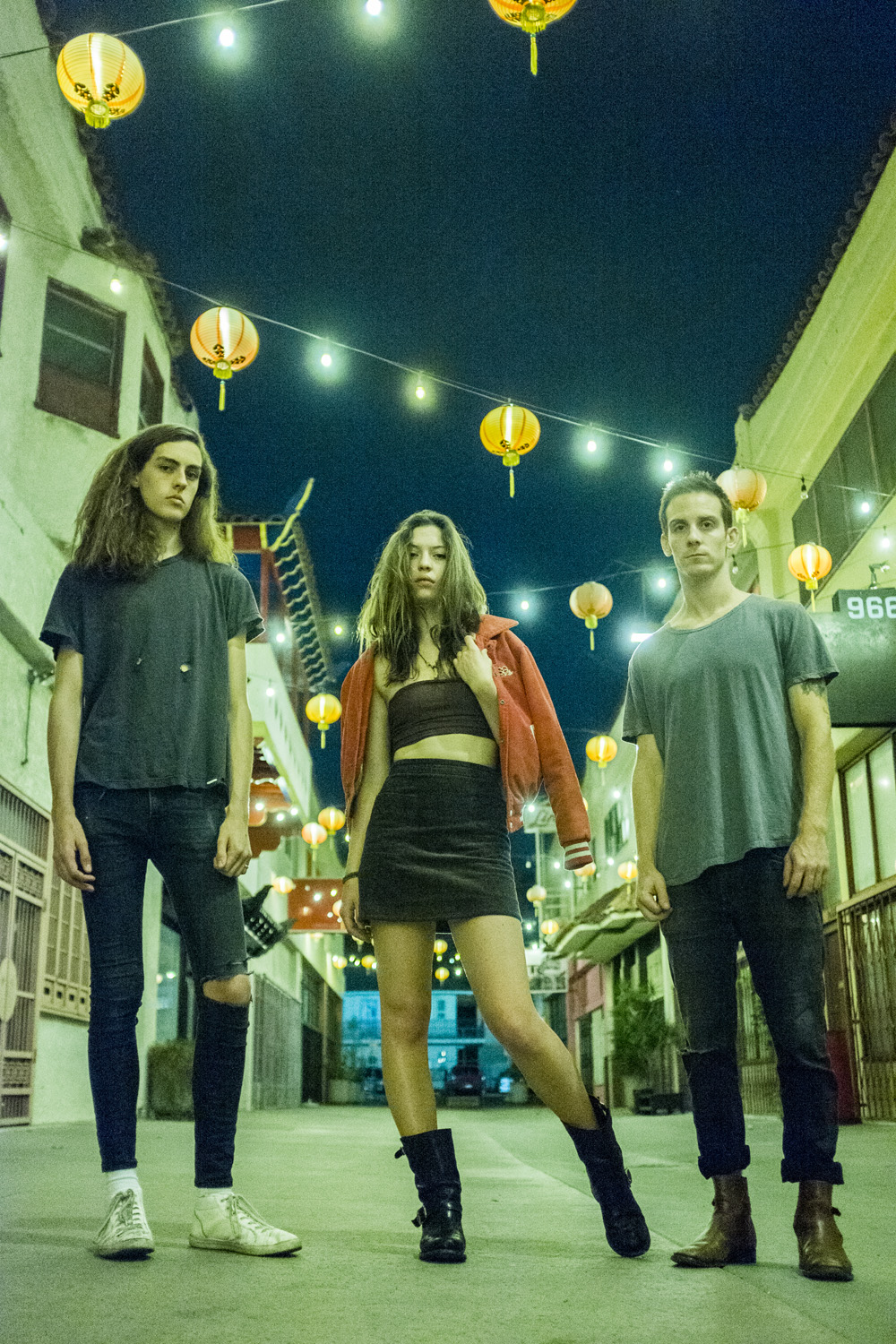 Aleyska are a cool Los Angeles band I came across via an Instagram post from someone I was following. I was intrigued and loved what I heard. So I sent an email and this is what they had to say.
https://www.facebook.com/alyeskaband/
1.How did Alyeska come about?
Alyeska was my way of being able to put these songs, that I had been playing out solo, to the sorts of J Mascis-y (Dinosaur Jr) guitars that I was hearing in my head.
For a long time, I just didn't know how to orchestrate the dynamics and instrumentation for my songs. Eventually I just took the leap, found some people to play with and then started the process of learning what it is like to arrange your songs for a band.
2. What have you learnt from being the band so far?
Be ruthless, but reasonable— the drummer, Ben Spear, reminds me to be reasonable haha.
3. What do you love about playing the LA scene?
I think the LA scene is hard, a lot of people here work in entertainment, so sometimes the last thing they want to do it go to a show (generally speaking). When I go home to Montana, people are so supportive and seek out any kind of live music.
When you get a good enthusiastic crowd in LA, it feels like, "shit, I must being doing something right".
4. How does a song start for you? Where does your inspiration come from?
I write down little snippets of phrases or words that interest me a lot of times. Then I go back through them and create a concept or theme. I used to write a lot of "poetry" when I was in middle school, so sometimes it just comes out like a poem. I usually start with the music first. I actually never can pinpoint how I come up with a riff or tuning. Most of my songs are in different tunings that I make up. I just sort of fuck around till something feels right and then I listen to that feeling and follow it. Sometimes I'll listen to other artists whose songwriting or voice I admire, and I'll try and write something like that, then it comes out very different.
5. Do you write down your song ideas when ever they come or do just remember?
Remembering is a terrible idea. I'll be in bed, really tired and kind of hallucinating, and I'll think up a really good lyric. Then I say to myself, repeat it and you'll remember it in the morning. I have always forgotten, so instead I force myself to write them down. I remember someone once telling me that you only get one chance and that you better write it down.
6. Do you have moments where you just can't write and have to do something else?
Of course. I'll go meditate or read a book or work on existing songs.
7. Is the songwriting collaborative?
It has always just been me writing the songs. I am branching out now and writing songs with other people, with help from my publishing company, Third Side Music (Courtney Barnett, Kurt Vile, Flying Lotus, Run the Jewels). It feels too personal to write songs with my band.
8. Do you have any releases in the pipeline?
An entire album is finished, produced by the great John Agnello, and I am hoping to release it early in this upcoming new year.
9. What has been your favorite show to date?
Umm, that's a really hard question. We play lots of shows. Hmm we played a show in the bottom of a dorm building at Reed College in Portland. All the bands kicked ass and everyone there was listening to the music but still having a good time. I sometimes struggle because not all crowds like to listen to lyrics, so when a crowd seems receptive to the lyrical content as well as the music, I feel like what I am trying to say is heard.
The college looked so cool at night, there were only kids around, it was cold (something I miss since I now live in Southern California) and they gave us fried chicken.
10. What is next for you?
We're playing lots of shows and getting ready to release this album in early 2017, we're currently in discussion with a couple of labels. Come see us live, maybe Australia could be next…