Bonjah

Photo Taken by Snappatronik Photography www.snappatronik.com
Friday May 9 Album Launch
The Corner Hotel, Melbourne
Tickets: corner.ticketscout.com.au
You know when you interview somebody and they remember you after you had interviewed them a few years earlier, Bonjah is one of those bands, just really nice guys, good attitude and hard working. Bonjah have released their new album and its is a cracker of an album. Those boys from NZ who now live in Aussie are doing good. I chattered to Reagan and he was a pleasure to chat to. I asked why the move to Inertia and he tells me there was a good group of people working their that made them felt like family. They got into managing acts basically because they could not find somebody suitable enough to look after them, so they kept doing it themselves and starting looking after others. They are happy how the album has turned out and hope people love which they are from the feedback they have been getting since the album has been released.
They wanted to do one of show on Burke St Mall which they used to do play their regularly when they first moved to Australia and playing shows. They got to see people they have not seen years and he said they missed playing Burke St. Because of their experience booking their own shows and so on Reagan became a booking agent for 123 agency which has been for about eight months and knows what venue and vibe would suit a band and the usual where shows work and who has a good promoter and so on.
He finds European audiences to be passionate and crazy people in a good way, he finds them to be similar to Australian audiences and they just get right into it. He says the shows are always bigger. With London smaller venues but always a good time. Bonjah are true example of hard working band who keeps doing what they do and results keep paying off. If you never seen them before you should see they live they always put on a cracker of a show. Good times are had. Go and get the new album Beautiful Wild you will not be disappointed.
Sans – Sea Hearts EP (Self Released)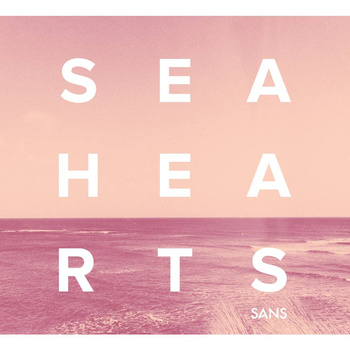 Melbourne pop band Sans which have released their debut EP Sea Hearts which is a well-produced catchy slice of pop music. The band hit a lucky streak with the release of their single Bluebird within a day or two of releasing it on Triple J unearthed they started getting radio play. The song is extremely well written sung and performed. Adventurer follows the same suit. The songs are joy to ears Amanda Norton the front woman for the band voice just jells with the music. There are 5 songs in total giving you pop bliss. It finishes off with New York another catchy feel good tune. This is a fantastic debut EP for a band who star will keep rising and rising. You owe it to yourself to check out this solid EP and this band. They are only going to keep doing good and good. Worth your time.
Georgia May – Scales EP
Georgia May has released her debut EP Scales and it's a beautiful 4 track EP that is well written and produced and this is no more evident in the opening track Better The Sky. Twilight has kind of boogie feel to it. Well produced and sung. Kiss The Air shows of her vocals. Sailor would be my pick off the EP it's well written, crafted and the musicianship is solid. I can see this Brisbane artist having a very successful career.  This is an EP worth checking out.
It's been almost a week since Beth Hart played live at the Corner Hotel and boy what a show it was. Shawn Kirk opened up the show and deliver a set that got the crowd ready for Beth. I've been a fan of Beth's music for years and finally get to see her play live and wow what a show. She mixes up the show with songs from her own fantastic catalogue of music, the calibration albums she has done with Joe Bonamassa which is soul covers. Her voice shined throughout the whole show. She mixed up with the high energy numbers that got Beth up and singing and get the crowd going to numbers where she is on the keyboard and delivering these beautiful songs that gave me this buzz of seeing an amazing show. There was one song where she played the acoustic guitar alongside her band. Her band were pros, they all just worked well together and delivered alongside Beth. I can say it was a fantastic show and one of the best I have been too in a long time. I'm still blown away by it and still got a buzz from it.
MY ECHO ANNOUNCES AUSTRALIAN EP TOUR
New Single 'Lonesome City'
Self-Titled EP Pre-orders
Available April 18
Melbourne four-piece rockers, My Echo has announced a national tour to launch their upcoming release and follow-up Self-Titled EP, which will be out on Friday May 2, 2014 through Ten To Two Records. Exclusive physical pre-order packages including limited 7" double A-side vinyl, and iTunes pre-orders (with instant downloads of the first single 'Black Water Blues' and brand new single 'Lonesome City') will be available from Friday 18th April at MyEcho.TenTwoTwoRecords.com. All shows are 18+ – for tickets and more info: MyEchoMusic.com.
Packing sweaty rooms around the country on the back of their 2011 debut release 'The New Approach' EP and digital single 'Do or Die', and supporting numerous Aussie long players Bodyjar, Shihad, Trial Kennedy and King Cannons. Armed with the upcoming and follow-up Self-Titled EP, the band is set to bring their high-energy punk infused Rock 'n' Roll to Melbourne, Adelaide, Brisbane, and Sydney stages!
The 6-track EP was recorded with local producer, Hadyn Buxton (Blueline Medic, Trial Kennedy) at Melbourne's iconic Sing Sing Studios, with a clear focus to capture the band's revered live energy – Buxton opted to track live to tape. "Recording live to tape was one of the most challenging and rewarding experiences we have had as a band to date", recalls vocalist Brenton Perry. "There is obviously no room to make mistakes and it made us tighter as a group". Listen to the second single 'Lonesome City' currently streaming onSoundcloud!
123 Agency, Tone Deaf & Ten To Two Records presents
MY ECHO AUSTRALIAN
EP LAUNCH TOUR – MAY 2014
With special guests - Tickets on sale
SAT 3 MAY – GROOVIN' THE MOO, BENDIGO VIC
FRI 9 MAY – THE LOFT, WARNAMBOOL VIC – 18+
SAT 10 MAY – EDINBURGH CASTLE, SA – 18+
FRI 16 MAY – BEETLE BAR, BRISBANE QLD – 18+
THU 22 MAY – FRANKIE'S PIZZA BY THE SLICE, SYDNEY NSW 18+
FRI 23 MAY – LANSDOWNE HOTEL, NEWTOWN NSW 18+
SAT 24 MAY – TATTERSALLS HOTEL, PENRITH NSW 18+
FRI 30 MAY – NORTHCOTE SOCIAL CLUB, MELBOURNE VIC 18+
SAT 21 JUN – ROCK 'N' LOAD FESTIVAL, THE ESPY VIC 18+
My Echo - Self-Titled EP will be available on May 2, 2014 through Ten To Two Records.
www.MyEchoMusic.com
www.TenToTwoRecords.com
The Robert Cray Band – In My Soul (Provogue/Mascot/ADA/Warner Music)
Robert Cray is back with his new album In My Soul and it's a classy affair and it's Robert and its best doing what he does best. This is a solid blues album and Robert's guitar playing is still fine form. The production of the album is solid, the musicianship is first rate. His voice also shines here. There are 11 tracks on the album here and one is a bonus track. When I bought the review disc around to play to my good mate who is a huge blues and especially of Robert music he could help but bring out his electric and play alongside the album. Robert Cray is a living legend in blues music and this is another winning album in Robert fine catalogue of music. You need to get this now and crank it loud.
Robert Davi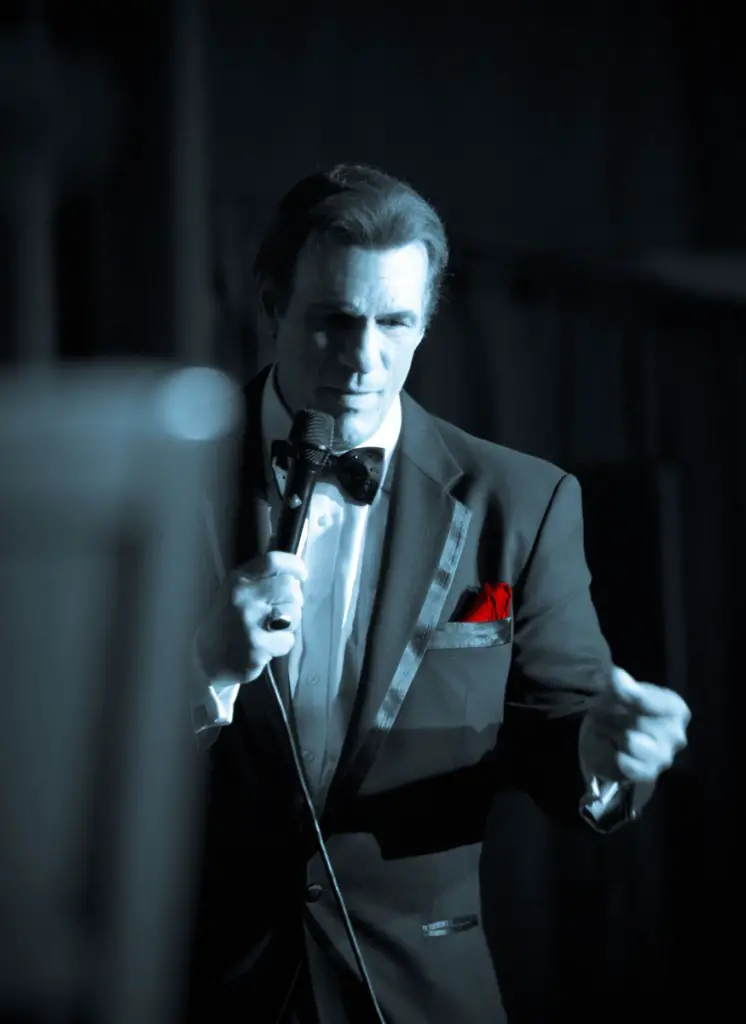 Robert Davi is an acting legend, He has worked on so many iconic and cool movies and directed a wonderful comedy called The Dukes which he has starred in.  He is also quite a fantastic singer and has put out a wonderful album called On the Road to Romance which is a collection of jazz songs that the late great Frank Sinatra sung and is a wonderful tribute to the man, who he has also worked with on a movie. Since Robert is coming to the Melbourne Jazz Festival I thought I would ask him a few questions about the album and coming to Aussie. The album is to be released by ABC Music on the 25/04/2014 https://shop.abc.net.au/products/davi-sings-sinatra-cd.
June 8, 2014 – 7:30 PM
Adelaide Cabaret Festival Adelaide Festival Theater, Australia

June 7, 2014 – 8:00 PM
Melbourne International Jazz Festival, Australia
http://www.davisingssinatra.com/
1. How did you get involved with performing at the Melbourne Jazz Festival?
My manager Joe Lamont is from Australia and he is familiar with the market here . We made a record deal with ABC MUSIC to release my album and of course the best place to help get the word out is by performing in world class venues . He had told me about the Melbourne Festival and that of the one in Adelaide, Adelaide Cabaret Festival  , These are both GREAT Venues so I of course accepted. I have been asked to other Jazz festival but my film schedule hadn't permitted me to do so.
2. What will Melbourne audiences expect from your show?
That I will give my all and I do hope to leave a piece of my heart for all. Gustav Mahler once said that "music is the closest to the absolute". I believe we all connect through music. The Great American Songbook is the Shakespeare of America and no one in my humble opinion sang them better than SINATRA. For anyone who has ever seen Sinatra or wished they could have seen him ,,, I hope they are thrilled ,,, there is no one quite like me . Sinatra had edge ,poetry and was a GREAT actor ,, also if he said " I'm gonna break your legs you believed him" . I can say , I think I may be the only singer today that has that pedigree
LOL.Also , I have quite an extensive film career and have worked with some of the most impressive legends of our day so my show has a lot of anecdotal stories, some quite funny and some quite moving . the following quote by the legendary Quincy Jones sums it up "as FS would say, 'Koo, Koo.' Wow! I have never heard anyone come this close to Sinatra's sound " and still be himself. Many try, but Robert Davi has the voice, tone, the flavor and the swagger. What a surprise.
He absolutely touched me down to my soul and brought back the essence and soul of 'Ol Blue Eyes himself.
" Quincy Jones
3. Are you happy with how the album has been received?
We have gone to number 6 in America on Billboard Jazz charts for more than several weeks . For a debut album this is pretty good when Tony Bennett and Michael Buble are charting alongside you its a darn good feeling .Also, the response from public and critics alike has been very encouraging .
4. How did you select the songs you wanted to sing?
I chose songs that were pivotal in Sinatra's career — and also have a personal significance to me.
5. What was it like working with the late great Phil Ramone and what do you think be brought to the album?
Phil, was one of the most endearing people I 've worked with. He had a wonderfully gentle way of letting the artist be himself and guide almost imperceptibly but profoundly.He brought his amazing sense of what makes a Great record and sound . They say one of the most important attributes of a producer is his EARS !!!! and there were none better than Phil's.
6. Will be there be another album on the cards?
Yes ,I am happy to say  — and we have 7 tracks already completed . Sadly ,they are the last seven Phil worked on with me.
7. Are you happy with the response to your film The Dukes?
Yes I am
8. Will we see you direct another film in the future?
I do hope so ,, perhaps sooner than later.
9. What are you looking forward to do in Australia when your not performing?
Well ,unfortunately , I do not think I will have a lot of time but I do hope to take in some of the lovely sites — I want to hold a Koala Bear — I did that 25 years ago when I came Australia for Bond.
10. Is there anything you have done yet you would most like to do as an actor and a singer?
There are so many things I have NOT done it would take too long to list ..
11. What inspires you now as an actor?
as always a GREAT SCRIPT —
I invite you all to come see me  and also getting my album -so  Looking forward to meeting you !!!
The album is to be released by ABC Music on the 25/04/2014 https://shop.abc.net.au/products/davi-sings-sinatra-cd.
PHFAT
SOUTH AFRICAN ELECTRONIC HIP HOP HITS AUSTRALIAN SHORES
SOUTH AFRICAN ELECTRONIC HIP HOP HITS AUSTRALIAN SHORES
PHFAT are South Africa's biggest independent rap group and are teeing up to hit Australia with a self-funded tour in May, playing clubs and venues to promote their new single 'Lights Out' featuring JungFreud.
In the two years that PHFAT has been a full time rap act they have played at just about every established alternative music festival in South Africa and scored opening slots for international pioneers such as Public Enemy and Post Hardcore/Rock forerunners like The Used.
Whilst all of this is impressive on paper, PHFAT's proudest asset is their ability to consistently sell out clubs around South Africa with only their name on the flyer.
Multiple play listings on radio stations countrywide for 'Lights Out' happened almost instantly. The single even managed to beat out electronic music giant Skrillex for "Hottest New Track of the week" on South Africa's largest commercial station 5fm on their #NewFavourite slot.
PHFAT plans to make Australia a regular touring destination and are putting in the work with 11 dates across the east coast all throughout May.
Pumped Up Kids + Purple Sneakers + Kingdom Sounds + Various Artists Presents

PHFAT
Lights Out Australian Tour
**Tickets on-sale now**
Saturday May 10th – Laundry Bar, Melbourne, VIC
FREE ENTRY – 18+ only
Wednesday May 14th – Happy Club @ Small Ballroom, Newcastle, NSW
FREE ENTRY – 18+ only
Thursday May 15th – Tattersalls Hotel, Penrith, NSW
FREE ENTRY – 18+ only
Friday May 16th – MUM @ World Bar, Sydney, NSW
Tickets on-sale at the door 18+ only
Saturday May 17th – HostageX, Wollongong, NSW
Tickets on-sale at the door 18+ only
Friday May 23rd — Bowler Bar, Brisbane, QLD
Tickets on-sale at the door 18+ only
Saturday May 24th – The Pier, Port Macquarie, NSW
FREE ENTRY – 18+ only
Sunday May 25th – The Pier, Port Macquarie, NSW
FREE ENTRY – 18+ only
Thursday May 29th — The Basement, Canberra, ACT
Tickets on-sale www.oztix.com.au 18+ only
Friday May 30th – One Mic @ The Roller Den, Erskineville, NSW
Tickets on-sale at the door 18+ only
Saturday May 31st – Beresford Hotel, Sydney
FREE ENTRY – 18+ only
https://soundcloud.com/snackswithyeo/kobe/s-glkYp[/sound]
Yeo is the man, this song is the bomb. get your ears around it peeps.  What more is there too it. Go on, give it a listen what have you got to loose and he playing Canadian Music Week too.
But here is the low down on the song. Enigmatic Melbourne producer/musician Yeo has returned with the next offering from his upcoming E.P. Following the release of his career-defining musical evolution in the form of a lo-fi, proto-R&B jam called Girl. By year's end, Girl, had amassed 100k streams on Soundcloud and Youtube and earned a place on multiple 'Best of 2013' lists.
Now Yeo returns with the single 'Kobe' a song already heralded by The Ripe as a "shiny ball of synth-pop" while Canadian's Hilly Dilly said "Yeo climbs to previously unexperienced heights".
The track was produced by Yeo and mixed by Phil Threlfall, Kobe captures much of the aesthetic of the Girl, wrapped into an intellectual pop song with significant ear-worming capabilities.
A Gazillion Angry Mexicans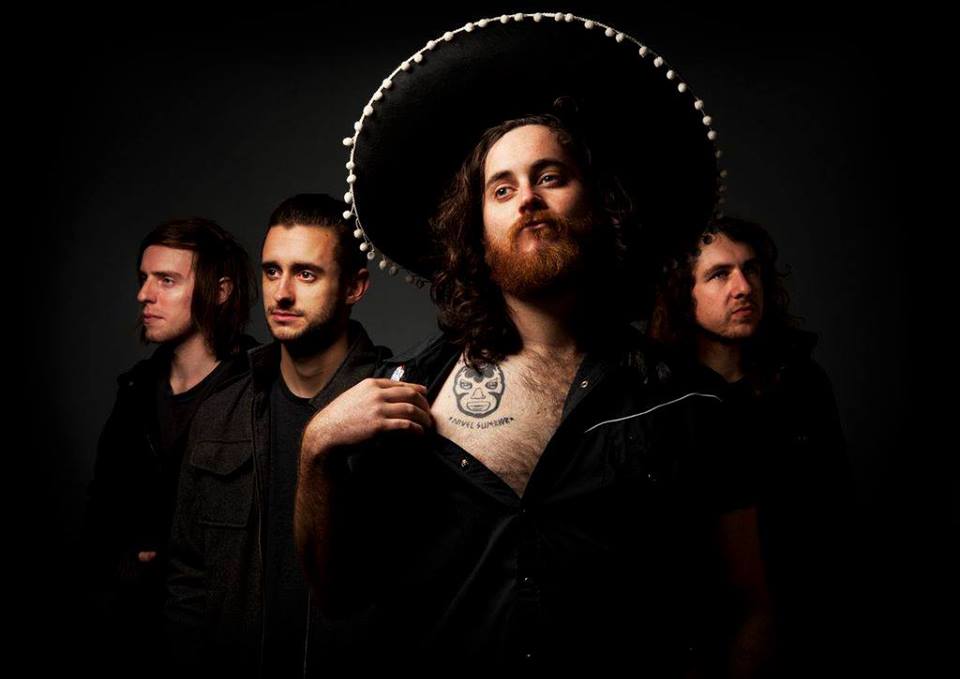 A Gazillion Angry Mexicans are a Melbourne band doing good things. Read on and find out more.
https://www.facebook.com/agazillionangrymexicans
1. Are you happy how things have gone for the band so far?
Yeah so far so good, each day is better than the last with more and more shows and people getting into us and some radio showing some interest.
2. What inspires the band when writing music?
Hard to say, inspiration can come at the most random or inconvenient time like at work or while on the train. But if I'm writing at home, its usually a few glasses of wine that gets it going.
3. What is your latest song about?
It's still in the early stages of finishing the music, so the lyrics are mainly gibberish until we find the melody, and then its usually gibberish and contradictions anyway.
4. What do you like about touring?
We haven't really toured yet. We've only done a few regional shows. Being out on the road is a pretty good feeling though, load the van with 4 dudes and a loaded esky sounds like a pretty good time to us.
5. How important you is touring regional alongside touring the cities?
Some of those regional shows can get crazy some times! They aren't as spoiled for bands like we are in the city, so if they really like you, they go nuts at the gig and then want to party really hard with you after. Treat you like family.
6. What has been your favorite show to date?
I had a blast at our EP launch last week, Public Bar has always been good to us, its actually where we started the band, but the pub was packed and everybody was singing along and jumping about, got real rowdy!
7. How does social media help you as a band?
Everybody lives out of their phones these days checking facebook and whatever every few minutes so its the easiest way to connect with people and I can do it at any time of the day.
8. How important is connecting with your fans?
You've got to, without them we're nothing, it's just four dudes jerking off without them.
9. If you could have any body in a video clip who would it be?
It would have to be Bill Murray, that guy slays me.
10. What does 2014 have in store for the band?
Hopefully we are going to hit the road over the next few months and head up the coast to play with some mates in Byron Bay and the Bold Coast. Play as much as we can here in Melbourne, and hopefully find some studio time in there somewhere to record a few ideas we've been toying with and hopefully get this film clip finally sorted!