"Whether you're aware of that or not, their chemistry hits you immediately.
BONJAH'S live shows are a testament to their work ethic. Now, their currency is rising fast."
Cameron Sundblom – Beat Magazine
Melbourne band BONJAH are proud to announce that their third independent and most diverse album Beautiful Wild will be released via Inertia on April 18, 2014.
Recorded in only 10 days in the bands adopted hometown of Melbourne with producer Jan Skubiszewski (Way Of The Eagle, J.B.T, Cat Empire), the album is a collection of 11 songs that see the band taking a new creative path. The final finishing touches put on by mastering legend Steve Smart (Jezabels, Empire Of The Sun) at Studios 301, Sydney.
Beautiful Wild is a heavily hook-laden album that weaves its way from track to track highlighting, warm guitar tones and the rock n roll swagger of lead singer Glenn Mossop's unique and captivating vocals. Written across 18 months, the album borrows largely from the theme of the ever-elusive subject of love – the highs, the lows and everything in between.
The albums title track, features the backing vocals of much loved Australian vocalist Ella Hooper, who helps deliver the most intimate and heartfelt moment on the record. The 2013, released singles 'Evolution' and 'Blue Tone Black Heart', both demonstrate the bands organic growth in sounds and musical direction, while 'Other Side' and the third single lifted from the album 'Honey' showcases blues driven guitar solos and their catchy songwriting capabilities.
'Honey' was premiered on triple j's Home & Hosed the same evening that the band hand delivered the new album to the station. The track is proving to be very popular with presenters across the station, who have been spinning it constantly since, helping it gain an all important add to this weeks triple j playlist.
Find out for yourself why everyone is diggin' 'Honey'
Beautiful Wild is now available for pre-order on either ITunes or vinyl via the bands website, offering limited edition merchandise to be delivered anywhere internationally: www.bonjahmusic.com
Join BONJAH and be part of a very special Melbourne Album Launch at The Corner Hotel on Friday May 9, when they will treat their fans to Beautiful Wild in it's entirety, followed by a half hour set showcasing tracks from their previous critically acclaimed albums Go Go Chaos & Until Dawn.
Album Launch – Friday May 9 – The Corner Hotel, Melbourne
Tickets: corner.ticketscout.com.au
BONJAH will be touring nationally August / September
BONJAH – Beautiful Wild Out April 18, 2014 through Inertia
The Venons new song Shake'n'Roll is a cracker of a track.  Here is more about the band
After charming ears and wilin' eyes with releases such as debut EP Volume I and videos such as White
Wine and Standing In Line, South-East Queenslanders The Vernons release the video for Shake 'n'
Roll, the triumphant blues-rock infused gem that earned them a national television sync deal with U.S.
mobile giant T-Mobile.
The clip is a brash devotional to colour, sartorial curiosity and good times. As thumping, rowdy and
inherently irresistible as its accompanying track, you'll shake 'n' roll along with the video's players, The
Vernons' immaculate blues rock sweeping you onto your feet in a sea of pure rhythm.
The video drops as the song makes waves in the US, and The Vernons prepare to hit the studio with
guitar extraordinaire Louie Shelton to record their sophomore EPVolume II, set for a July release.
Cool song by Sydney  duo Achoo! Bless You
Achoo! Bless You, a Sydney folk-pop duo comprising singer-songwriters
Ashleigh Steel & Ross James Tipper, first came to light in 2012 with the
debut EP No Island. Their lead single 'Before We Say Goodbye' caught
the attention of FBi and triple j Unearthed at radio and saw them share
stages with the likes of Passenger (UK), Slow Club (UK), Tim Rogers, Tiny
Ruins (NZ) and most recently, The Trouble With Templeton on their
Australian national tour.
"So much cuteness and warmth wrapped into a little pop song."
Dom Alessio – Home & Hosed
In 2014 Achoo! Bless You have returned with the brand new single 'Wild
Eyes. Co-produced with emerging Sydney producer Nathan Sheehy
(Dune Rats, Louis London), 'Wild Eyes' sees the group's staple of
acoustic guitars, ukulele and glockenspiel bolstered by gutsy, indie/alt.
country electric guitar runs, intricate drum rhythms, and a soaring,
violin-led middle-eight. Singer/songwriters Ashleigh Steel and Ross
James Tipper's lead vocals weave together beautifully to create the
perfect call-and-response story of heartache, emotional distance and
ultimately, an underlying notion of eventual reconciliation.
BAM BAM
ANNOUNCES DEBUT EP
THE GOOD LIFE - OUT MAR 28

Australian Pre-Orders Available
Australia is unveiling new hip-hop talent at a phenomenal pace, and a name you are going to hear more and more of is, Bam Bam – announcing his debut EP The Good Life, which will be released on Friday March 28, 2014 through Ten To Two Records. Exclusive physical pre-order packages are available at bambam.tentotworecords.com and the digital EP can be pre-ordered from iTunes now!

A gifted breakdancer, writer and rapper; over the past few years the multi-talented Bam Bam has shifted his full-time focus from breaking to music – touring with old mate 360 to an army of new fans, and dropping mixtapes Straight Outta Bedrock and Miwk Hawk to the impressive reception of 30,000 downloads. His first single, 'Bags Packed', outright showed he was a new contender, combining massive hooks with effortlessly slick production. Topped off with a seamless contribution from rising star Allday, 'Bags Packed' brought the party vibes of Bam Bam's very physical live show, while showing an equal confidence and dexterity in the studio.
Since then, anticipation of a new release from Bam Bam has only grown… and he has delivered. Just like its name would suggest, The Good Life EP is a celebration – uplifting and irrepressibly alive. As with his first single, Bam Bam's natural talent for getting the party started is all over the EP, but the depth and detail put into each track is more impressive still.
Kicking off with second single 'Feel Like I'm Alive', The Good Life EP captures the excitement and boundless promise of this first major step in Bam Bam's musical career – Listen to the new single currently streaming on Soundcloud!
Bam Bam's debut EP, The Good Life will be released on Friday, March 28th 2014 through Ten To Two Records.
Rad new song by Passerine and a cool clip to go with it.
Late last year Melbourne dub-disco collective Passerine encountered Sydney producer Yama Indra (aka GLOVES) when he remixed the single Paris Morning . The resulting track was blogged fairly heavily on the world's premier electronic music blogs including Gotta Dance Dirty, Caveman Sound, Kick Kick Snare and Stoney Roads closer to home.
When it came time for Passerine to lay down their new single 'Free Again' (the final track on their eponymous titled debut EP) Yama was the obvious choice of producer. The stunning result is an infectious disco groove upon
which vocalist Phoebe Dubar's sultry vocals sashay about among flurries of crunchy live brass and sharp disco guitar licks.
http://www.thisispasserine.com | http://www.facebook.com/thisispasserine
BAM BAM ANNOUNCES THE GOOD LIFE
AUSTRALIAN TOUR – APRIL
EP Pre-Orders Available Now
After dominating the airwavs with his single 'Bags Packed', Melbourne hip-hop sensation, Bam Bam is back with The Good Life EP, out March 28th, 2014. Featuring 'Bags Packed', as well as the follow up single, 'Feel Like I'm Alive', The Good Life EP is jam packed with super catchy party bangers. Now this April, it's time to take the party to the people, as The Good Life Tour makes 8 stops in 6 states around Australia. Don't miss your chance to see Bam Bam perform in your city from April 2nd, supported by special guest Savo. Tickets on sale Friday, March 7th – full details below:
Select Touring & Ten To Two Records presents
BAM BAM THE GOOD LIFE
EP LAUNCH TOUR – APRIL 2014
With SAVO and special guests
TICKETS ON SALE FRIDAY 7 MARCH, 9AM
WEDNESDAY 2 APR – HAPPY CLUB, NEWCASTLE NSW – 18+
THURSDAY 3 APR – MANNING BAR, SYDNEY NSW – 18+
FRIDAY 4 APR – BOWLER BAR, BRISBANE QLD – 18+
SATURDAY 5 APR – SOLBAR, MAROOCHYDORE QLD – 18+
THURSDAY 10 APR – REPUBLIC BAR, HOBART TAS – 18+
SATURDAY 12 APR – NORTHCOTE SOCIAL CLUB, MELBOURNE VIC – 18+
THURSDAY 17 APR – EDINBURGH CASTLE, ADELAIDE SA – 18+
SATURDAY 19 APR – AMPLIFIER BAR, PERTH WA – 18+
All tour and ticket details available at www.BedrockBam.com
Quiet achievers of the Melbourne music scene, Sons et al have over the course of two previous singles, 'Wayward Feet' and 'Misshaped Mouth' slowly but surely begun to seduce the music media both here and abroad.
Last week saw them premiere the third and ?nal single from their forthcoming sophomore E.P GODSPEED on Canadian music blog Hilly Dilly who had this to say about it:
"A beautiful track, and further proof to substantiate our claim that Sons et al. is one of the best in the game right now." – Hilly Dilly
Sons et al have released their new video Day By Day, it's a cool video and a cracker of a track.
Rather fittingly, Sons et al are themselves headed to Canada to showcase at Canadian Music Week 2014, but not before a run of local shows including Canberra, Sydney, Adelaide and Melbourne in the name of launching GODSPEED.
The Trouble With Templeton rad new song Soliders.  The Trouble With Templeton are excited to share their beautiful new video, and announce an exclusive farewell show before heading off to the UK & Europe for a few months, to celebrate the release of their album Rookie through seminal indie label Bella Union in the Northern Hemisphere.
CATCH THE TROUBLE WITH TEMPLETON LIVE BEFORE THEY HEAD TO THE UK:
March 6:
Manning Bar, Sydney Uni
(w/ Snakadaktal, Sures)
March 7:
Bleach Festival, Gold Coast
(w/ Elizabeth Rose)
April 1:
Hi Fi Bar, Brisbane QLD
(w/ Kodaline)
April 2:
The Metro, Sydney NSW
(w/ Kodaline)
April 5:
Prince Ballroom, Melbourne VIC
(w/ Kodaline)
April 8:
The Gov, Adelaide SA
(w/ Kodaline)
April 10:
Astor Theatre, Perth WA
(w/ Kodaline)
April 19:
Pirie Social Club, Adelaide SA
April 24:
Old Museum, Brisbane QLD
(w/ Special Guests) (night before Anzac Day holiday)
Purchase tickets from www.thetroublewithtempleton.com
Bayside – Cults (Hopeless Records/UNFD)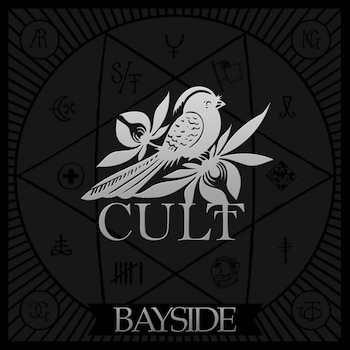 Bayside are back with their latest album Cult, and it's a rocking album. Punchy full of energy and seriously delivers. If you are a fan will probably already have this but if your not, give it a go, it's a good solid energetic catchy album. It's open ups with Big Cheese, a solid driving energetic number that gets the album going. The first single off the album Time Has Come is a catchy energetic number that highlights what the band is all about. You cannot help but sing along. Hate Me is an energetic tone with a little darker edge, but still delivers. You're No Match is a kind of ballad that is still energetic but has great songwriting and vocals. Pigsty has a darker edge but still extremely catchy. Transitive Property is a catchy tune, love the intro. It's a bit of a ballad, great musicianship and it's a well written song. Stuttering is another winner of tune, catchy, well written and produced. Love the use of the organ it's a nice touch and is the backing gang vocals. Guitar playing is good too.     Bear With Me is another fast paced tune, well written and performed and vocals are good. Objective On Fire is another ballades number, it's a little slower but the songwriting and vocals are solid. Something's Wrong is another catchy number that delivers. The Whitest Lie finishes off the album with another catchy number. This is a good album. It's catchy, energetic, well produced and delivers an album that doesn't let go from the first song. It's worth checking out.
Here are two awesome songs from two Aussie acts that are worthy of your time.
Cherub faced and seemingly sweet Huckleberry Hastings can lull even the hardest of hearts to silence, but do not be fooled, this sweetness comes with a kick.
Howling and emotive, his sound explores elements of blues, folk and grit. Vocally distraught (along the likes of Billie Holliday) and lyrically sharp, his songs read like journals, digging up the parts most people try to hide.
In early 2013 Huckleberry Hastings teamed up with producer Chris Rollans (Lanie Lane, Post Paint) and ventured to a small studio on top of a mountain in Crookwell to record "Huckleberry Blues". "Huckleberry Blues" is rife with agony, passion, frustration, love, and at points teeters on the brink of psychosis.
Over the past year, Huck has been popping up in numerous Sydney venues and some prestigious events, including TEDxYouth and Sydney Festival's Folk in A Box.  Now with single in tow, he's ready to bring his blues to the masses, or at least anyone that will listen.
https://www.facebook.com/huckleberryhastings
https://soundcloud.com/halcyondrive/whitewash//soundcloud]
Halcyon Drive single "Whitewash". The track was produced by the legendary Steven Schram (San Sisco, Little Red, Clairy Browne & The Bangin' Rackettes) and mastered by Brian Lucey (Arctic Monkeys, Black Keys), Whitewash builds on the band's extensive live experience and marks another evolution in their unique indie pop sound.
Recently supporting the likes of Northeast Party House, Client Liaison and Panama on their national tour at a sold out Northcote Social Club, the band, described by Triple J's Dave Ruby Howe as "unshakable garage pop goodness" are making a distinct name for themselves.
I Am The Avalanche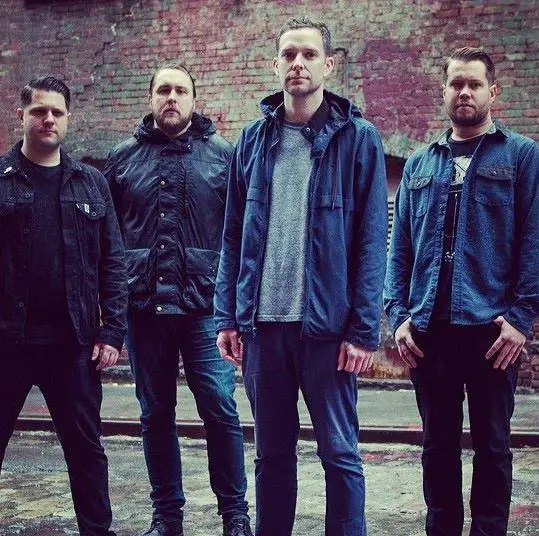 I Am The Avalanche are back with their new album Wolverines which is coming out in March. I chat to Brett "The Ratt" Romnes (drummer and also producer) about it all. So read on.

https://www.facebook.com/iamtheavalanche
1. Are you happy how the new album has turned out?
I believe it is the best music we have created as a band. The entire process went very smoothly and the songs came together in such a natural progression. I am more than happy
2. What was the inspiration behind the album?
Hardships, friendships, love, heartbreak.
3. Was the songwriting process different to earlier releases?
This record was written through demos that we would pass around and make changes over the course of a year. With Avalanche United, it was written over the course of at least 6 years on tour, at home and during rehearsals. This one has more continuity.
4. How was the recording process different to earlier releases?
Our last recording was recorded throughout a 6 month period where I would meet with each member individually to complete the parts. It was arduous and complicated because all of us had day jobs and would only be recording at night. With this record we spend a month at The Barber Shop Studios in Lake Hopatcong, New Jersey with everyone present. We were able to escape many of our usual obligations and focus solely on making this album.
5. What do you like about touring?
Being able to share our music with as many people as possible. It isn't easy being away from your loved ones and friends for months / years at a time but there isn't much that matches the feeling of playing a show with your friends and supporters singing every word and pouring their hearts out.
6. Will we expect an Aussie tour from you guys soon?

7. What do you hope people will get out of the album?
I always hope that any listener will come closer to knowing that they are not alone. Everyone goes through hard times and good times alike, yet a lot of people hold those feelings in. I hope these songs help them on their own personal journey.
8. What does connecting with your fans mean to you?
Everything. It is why I make music..to connect to people.
9. How does social networking help with the band?
The ability to directly message fans and have a personal conversation that we may not have time for after our shows.
10. If you could have any body in a video clip who would it be?
Spinal Tap