Cam Gilmour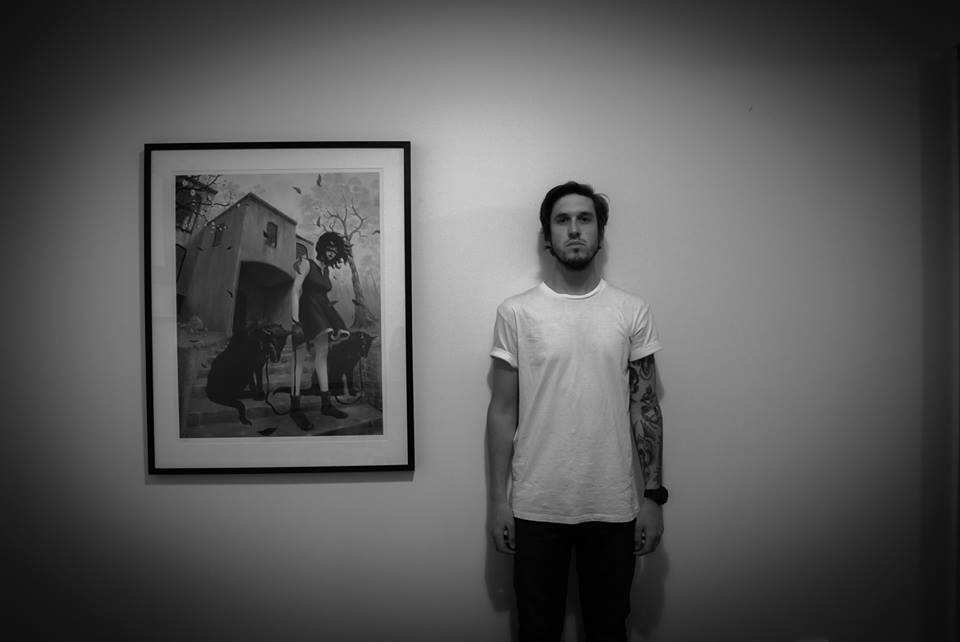 Cam Gilmour has been playing music in Australia for a long time first as a drummer for Behind Crimson Eyes then he drummed for Illy. He been doing solo stuff for a while now and with a new EP on the way I needed to know more.
https://www.facebook.com/cam.gilmour/
1. How has being in a band and playing for someone else helped shape your own music?
Playing in Behind Crimson Eyes and touring with Illy and M-Phazes certainly had an impact on my music, but it swings both ways.  For everything I regarded with those guys, there were also things I knew I wouldn't and couldn't be, and that is where your own sense of self has to kick in. To a large degree we are shaped by our experiences, though sometimes we tend to forget that and like to imagine that we plucked our artistic style out of thin air. The reality is, we are all borrowing, thieving little shits.
 2. Do you find song-writing easier or is it more or less the same?
It's definitely more difficult, but writing and producing your own music allows for a greater sense of ownership, which is what I was really lacking for a lot of years. I've often felt misrepresented by association throughout the past and that leads to disconnection with the projects you're involved in and other ugly internal goings on. So, despite the extra effort to shoulder the entire load, there is something very lovely and liberating about it. It's still important to know your limits and be willing to seek help or advice when needed
 3. What inspires you now when writing music?
You know, I've been writing music for so long that it feels more like a compulsion than an inspiration. Occasionally I'll get a frisson of excitement when writing  – if I stumble upon an idea that seems positively brilliant. But those moments are scant and I spend most of my time just sifting through all the bile for trace amounts of awesome.
 4. What was the inspiration behind the new EP?
I set out to write an instrumental EP that is hyper emotional and poignant, 'cause I'm a sensitive starfish with a penchant for piano melody, string sections and hip-hop beats. Every artistic venture that you take on with any gusto carries with it the intention to create and present the best work you are capable of. This EP was no different in that respect.
5.Do you think YouTube has helped the music industry?
Absolutely! Second only to the crazy cat-lady industry.
6. Do you think it's all about the song-writing or does the right place, right time has a lot to do with it?
I used to think it was completely about the music – 'a good song will always be heard' attitude – but I have learnt that you can't underestimate the role of luck or the nature of the music industry as a capitalist machine that sometimes gives less of a fuck about artistic integrity or ingenuity and more about cashing in wherever it can. If you look at art through a wide lens, you'll observe that talent often loses out to a pretty face, really progressive ideas gets shoved aside for no-traction trends with a three-week shelf life. There's not much you can do about it. I have my heroes & heroines and my values about art and that's about it. I'm genuinely happy for anyone who can make a living from it – it's tough. I had to fairly dig myself out of bitterness to be able to say that with sincerity.
7. What do you hope people get out of the EP?
I hope people enjoy it, but moreover, feel inspired by it in some way. That's really what art is all about, after all. It is supposed to set ablaze that ember in your belly and transform it into a flamethrower. Art has enriched my life in countless ways and my little EP (and the Zine of essays I am releasing with it) is just a contribution to this big ol' world of ideas.
8. Do you have moments where you just can't write?
Beginning work on any new song still feels like standing on the edge of impossibility and then having to walk forward. I have many, many days where I can't write, but if I'm feeling brave, I sit at the piano and give it a shot anyway. Woody Allen once said that 80% of life is just showing up – it's good advice. Other days I feel like it's all I can do not to vomit from frustration and fatigue, because the artistic pursuit often feels like throwing out anchors as though they were nets. In times like this, it's good to acquire some problems with definite, solvable answers. If you have a garden to weed or a bike to fix up, I'd advise it strongly. Don't underestimate the aches and pains of manual labour in easing the psychological ones.
9. Will a feature length be in the cards?
If I've got the legs, absolutely! I'm compiling a secret list of poets, singers, musicians and rappers who I would like to work with on a full-length. When I figure out how that will all work I'll let you know.
10. If you could have anybody in a video clip who would it be?
Geez. That's a tough one… Okay, I've got it. I'd cast Tony Abbott. He'd be playing the role of a flamboyant transgender, Muslim, vegetarian refugee living in Kalgoorlie. Annnd… Action!
Mar Haze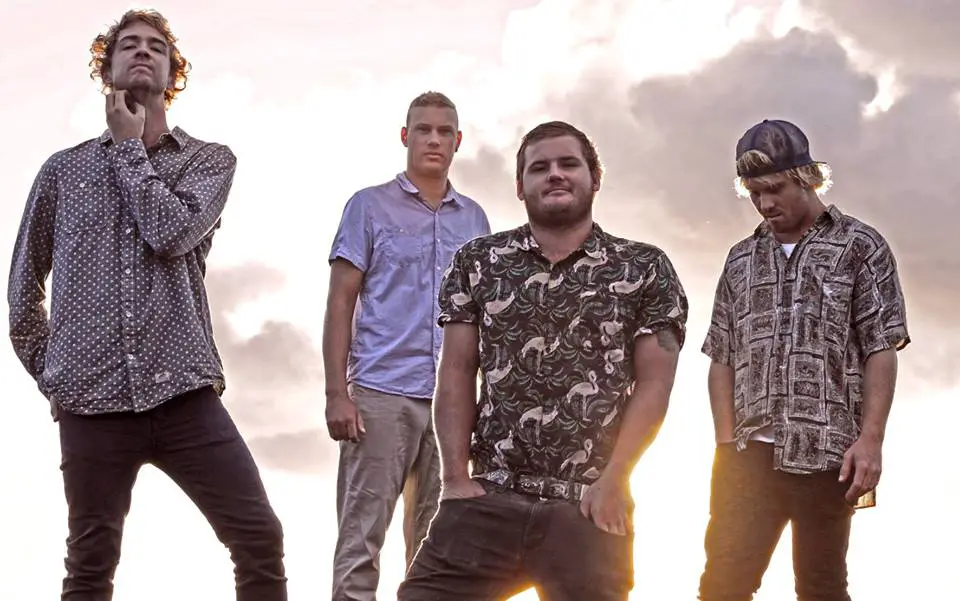 Mar Haze is a great Aussie band doing things, this is what they had to say.
1. What does playing live mean to you? 
It is our escape, most of the time its the easiest part of the whole process. No worries about booking shows, selling tickets or how it will work out.. We just get to play our music together.
2. Do you think it's all about the songwriting or does timing and the right place at the right time has a key getting your music out there? 
The songs are the spark that catches peoples ear but yea 
timing
 of the release definitely has a massive part of it. Especially for us being a more of a summer vibe band.
3. How important to you are music blogs in helping get your music out there? 
Social media is everywhere these days and its how people connect, so online blogs are the bomb… Especially when they take the time and have interest to interview up and coming bands.
4. What inspired you in the first place to give music a shot?
For me it was all I would look forward to. Most of us worked in trades before 
biting
 the bullet and heading down to Sydney to pursue our music. We all met at uni and seemed to click at the same time.
5. Having tools like Soundcloud does it make your job easier when trying to gain new listeners to your music? 
It does, but it is a world of digital music these days which makes being noticed 
definitely
 a hard process. Nothing beats momentum of being on the road.
6. Do you think releasing EP's and singles is a good way of keep momentum going before releasing a full length or spending time out of the spotlight writing songs is better? 
Yea I think short times between releases and singles are the way to go until people appreciate your sound
 and live performances.
7. How does a song happen for you? 
Deano writes a majority of our music, sometimes we are allowed to throw our ideas in.. If he lets us… haha
8. Are there moments where your just not in the mood for writing music and need to do something else before you jump back into songwriting mode? 
Our bass player is half asleep most of the time during the 
songwriting
 process, haha so motivation towards songwritting is hard to find especially because of the distance we live. We tend to record our own ideas then send them to each other over the net. This has been working ok.
9. Do you think YouTube has help save the music industry? 
It has helped smaller bands showcase their film clips to their audience.
10. Do you think being serious with your music at a young age has helped you? 
If you want to make something of music and make a living from it, you all need to be serious and have motivation. The band needs to work 
collaboratively and all have the same push and drive for smaller goals. Eventually people will take notice but only if everyone in the group are pushing for success. 
Flying Colors – Second Nature (Music Theories Recordings/Mascot/ADA/Warner Music)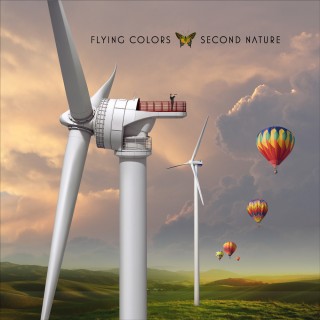 Second Nature is the latest album by Flying Colors and if you are looking for a well-produced and performed album then you have got it here. The opening track Open Your Eyes has some amazing musicianship, the guitar playing is first rate and the song is well written. The band is a supergroup featuring Mike Portnoy, Dave LaRue, Casey McPherson, Neal Morse and Steve Morse. Mask Machine shows off the song writing, vocals and lyrics.  Bombs Away add solid song writing vocals and musicianship.  The Fury Of My Love is the ballads track off the album the vocals shine as does as the piano playing and musicianship.  Songs like Lost Without You are kind of the ballads tracks where the musicianship, song writing and vocals come full force. Highlights the band amazing talent and how each player works together really well and shows off the solid production as well. One Love Forever has kind of European almost celtic tinge to the track and Casey vocals alongside the amazing guitar playing shine here. Cosmic Symphony end of the album well with a three parts to the song and the musicianship and song writing shine here.  This is a well-produced album with some legendary players who have made an album worth checking out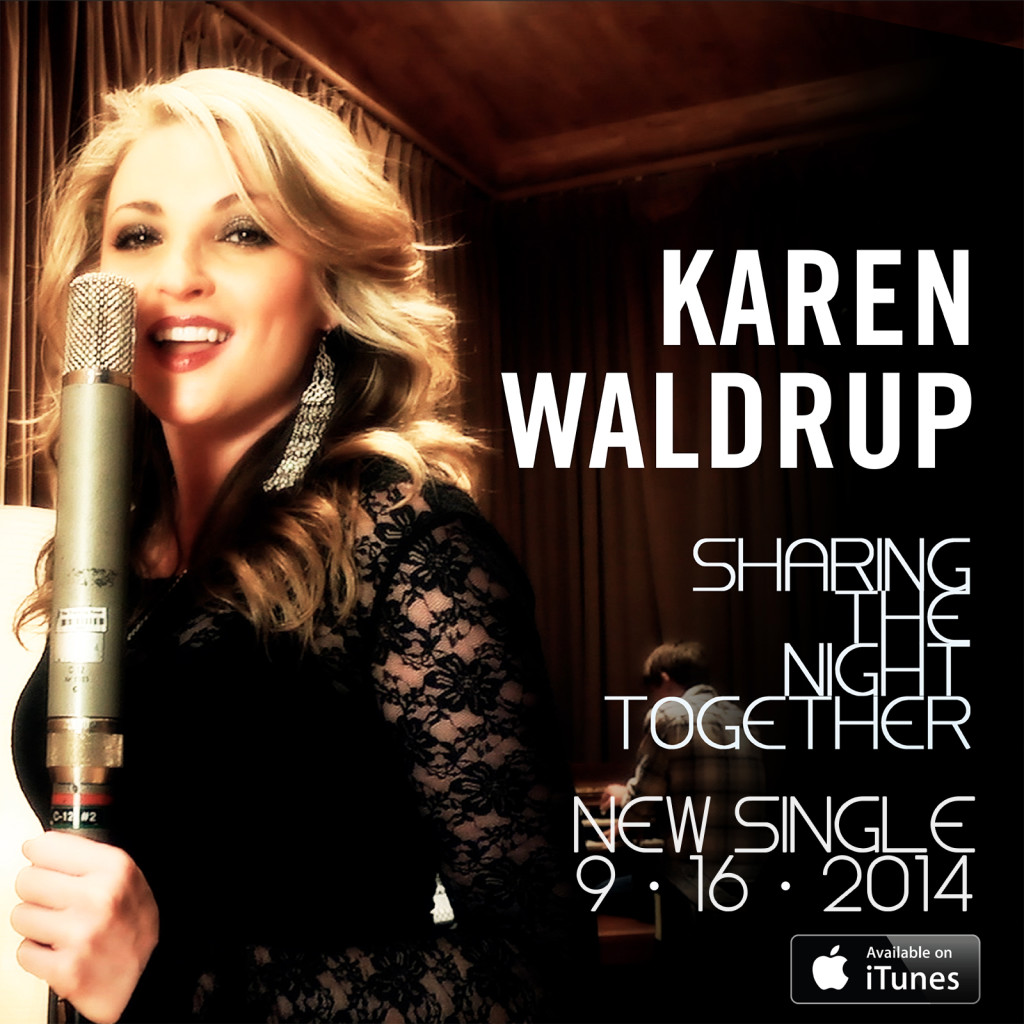 Karen Waldrup new song is Sharing The Night together it is a cover of a classic song from the 70's. Karen is a fantastic singer and her take on the song is excellent.  It is well performed gives it a new life on the song. She has emotion, heart and soul all into one. The song grabs you and the musicianship is excellent. Can't wait to hear what she does next.
https://itunes.apple.com/us/album/sharing-night-together-single/id914387353
I've been a bit slack on the site, I'm in a crossroads right now.  I have a few reviews to put up on the site which I will be doing next week.
But don't worry folks I ain't going anywhere
https://www.indiegogo.com/projects/retailes-comedy
Retailes is a comedy that features two people I have interviewed on this site Kaitlin Thomas & Denise J Reed.  The premise to me sounds like they are on to a winner. I shall be donating will you be. I can see this going places.
They have a range of stuff you get if you donate. So if you like supporting independent cinema go for it.
Chris
I adore Lisa Salvo and what she does, she done a bunch of shows for a few years back and still think she is one of the best songwriters in the country.  This is her videoclip for her song Lullaby and it's a great song and clip. Go check her out, she is worth watching live. Can't wait for the album
Joe Bonamassa – Different Shades Of Blue (J & R Adventures/Only Blues Music)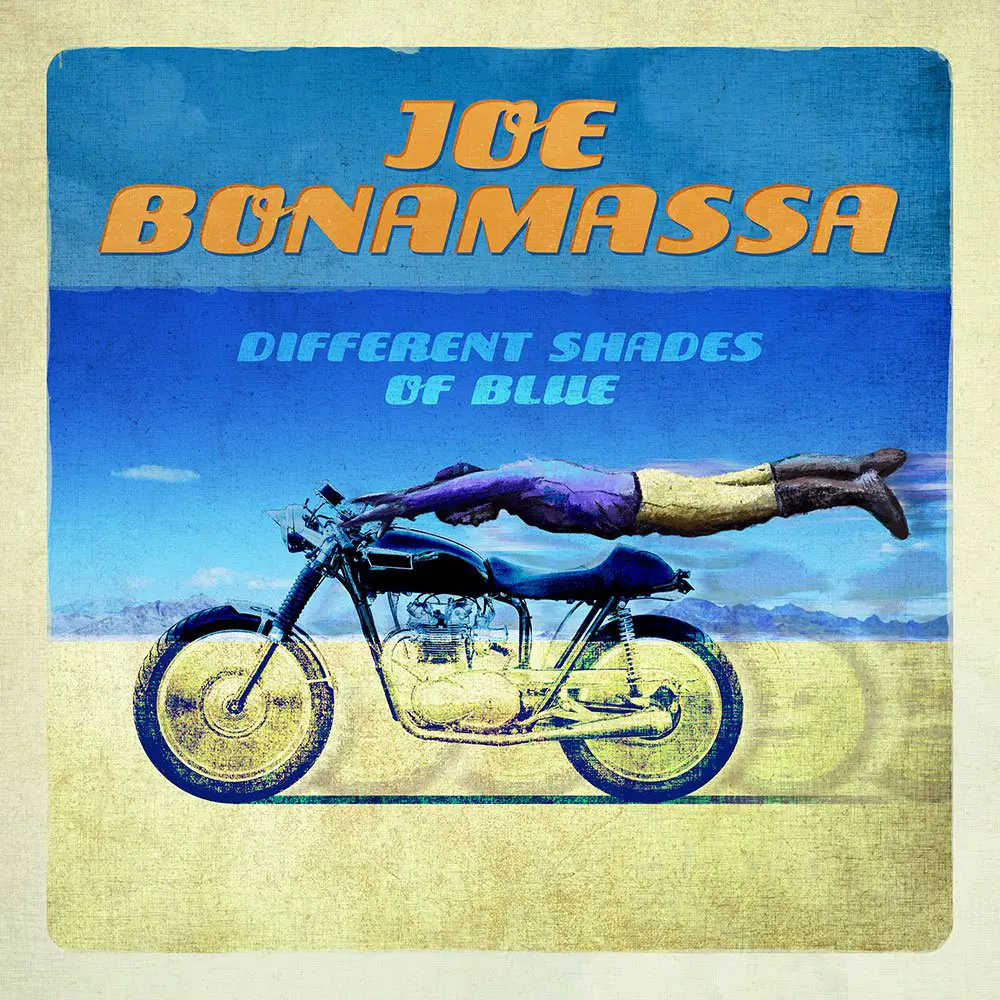 What can I say but if I had probably never volunteered at PBS FM I probably would of not discovered Joe Bonamassa and become the fan I am today and what can I say but I love this album, as usual the production by Kevin Shirley and the musicianship and guitar playing by Joe is top shelf. This album is all original material unlike the others which have been mixture of originals and his versions of classic blues tunes or having guest vocals.  The song writing and guitar playing is evident in Oh Beautiful which is classic Joe Bonamassa. Songs like I Gave Up Everything For You is classic blues with the guitar playing and the way the song is structured to the use of the horns. It highlights how good Joe is as an artist.  Songs like Never Give All Your Heart is another track that shows off Joe amazing guitar playing, song writing and musicianship. His vocals shine thru out the song, the use of backing vocals is good. I love the use of the piano thru out the song. Joe has never been better and this albums shows off why he is so good at what he does, He such a talented musician and his music something special. He is an amazing musician and I for one will always love what he does. If you love good musicianship and good blues music, get this, you will so not be disappointed.
All About Lizzie
All About Lizzie is an exciting new and fun television series I had read about. Thanks to the Internet I got ask the creator/director John Hopson about it all. If you get a chance when it becomes available. seriously go check it out. I've seen the Pilot and loved it. So read on.
http://www.allaboutlizzie.com/
1.) What was the inspiration behind the series?
It was a combination of things,  It started when I was watching Will and Grace with my ex-girlfriend (roommate) now lesbian. I said, "Wow this is like us only in reverse" My ex replied, " It is, you should write a script about this".  Many men are fascinated by the lesbian world and would like a bit more insight and understanding into this universe. My sister is also lesbian and I used to hang out with her and peers often.  My determination to get the show out grew when many people including my college professors told me the show was too controversial  and would never air.  I became very determine to prove them wrong.
2.). How did the cast and crew come on board for the series?
Many of the cast members auditioned for their roles.  How the roles of  Lizzie and Jordan became cast was interesting.  We had been auditioning for three weeks for the role of Lizzie and after three weeks of brutal casting we had given up on finding our Lizzie.  Allison entered the room she was very late and begged for an opportunity to audition.  Too be honest I was very tired and a bit frustrated how late she showed up.  I remembered how it was for me as an actor so  we gave her an opportunity and she seize the moment.   She was a bit young, but delivered.  As for the role of Jordan Corey landed the role by filling in for the main actor who could not make it to a reading.  Corey had done such a phenomenal job that we had no choice, but to give the role to Corey, who has done an amazing job.
3. How long did it take to write each episode? 
About three weeks per episode.  It depends on how well the writing teams gels.  Sometimes an episode can get cranked out in a week and half.
4. How did the internet play a part in what you are doing?  
A huge part. Had it not been for the internet I would have never had met you. We used many sources of social media from YouTube to Twitter to get the word out about our show and through that we connected with ROKU who plans streaming the first season of All About Lizzie.
5. Do you think streaming/VOD has changed the face of Television and movies itself?
Absolutely!  Many audiences have out grown predictable network television and reality TV has leveled out a bit.  Cable TV for many Americans is just too expensive.  Most of the cast on All About Lizzie are streaming over cable TV.  Which is very logical given that you can stream 10.00 a month versus 100.00 a month for cable television. Netflix out grossed HBO last year and will probably will gross higher numbers this year.  It would seem that streaming is the next evolution in film and television.
6. Is it harder to get shows up and running these days?
With so many cable channels popping up and the emergence of streaming getting shows up are easier.  Ten years ago I would say two-thirds of the TV shows we see today would not have gotten on the small screens.  Having said that, the competition is much harder these days. There are a lot of talented people that are now getting opportunities to show-case their talent.  The viewers have also become a lot smarter as well.
7. What do you hope people will get out of the series?
Tolerance for alternative lifestyles, but also I hope my will have fun watching the show.  We are hoping to change the way television is view by audiences. We want to redefine expectations for film.
8. What were challenges faced when getting the show together?
The biggest one was financing.  Two of my investors pulled out right before the filming.  I had to sell my car and several family heirlooms I also had to cash out my 401k program to make up for the lost financing.  Working with a limited crew do to lack of financing.  There are people I will be indebted to for the rest of my career, that really step up to the plate.  Another would be confidence. This being the first major project I worked on I found myself hoping that the talent and crew would believe in me and see me for my lack of experience.
9. What are you working on next?
I have several projects that I am working on each one quite different from the All About Lizzie experience.  One being a documentary on veterans.
Daniel Ray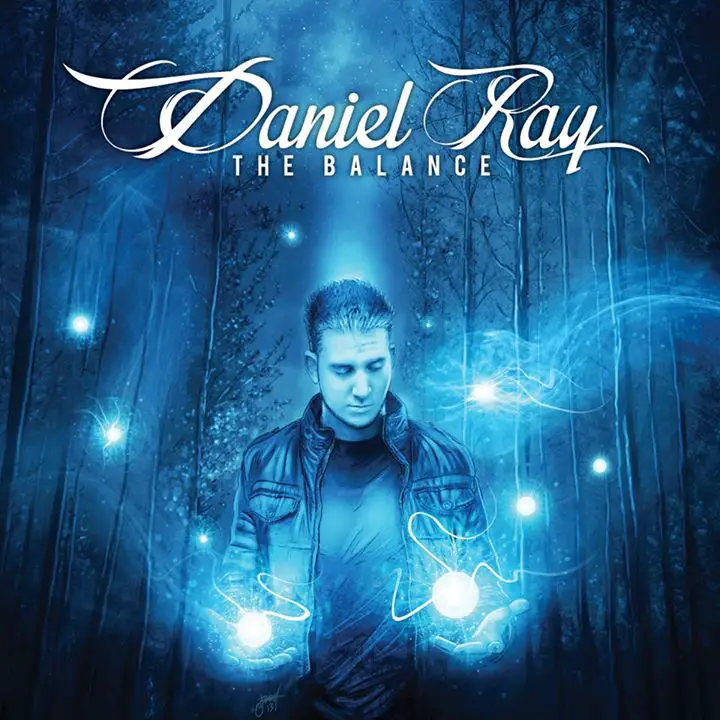 Daniel Ray is a talented hip hop artist from Perth doing things, this what he had to say.
1. For someone unfamiliar with your music, how would you describe the Daniel Ray sound?
The Daniel Ray sound is basically rock infused hip hop that connects to listeners on more of an emotional level. All songs are written based on personal life experiences and involve situations a lot of others have also been through.
2. Tell us a little bit about your writing process. A peek inside the inner workings of the band if you will?
I write music to revisit the same stages of my life that I'd before spent forever trying to forget. Moments that had an impact in a way I didn't feel strong enough to deal with at the time, so it's been kinda therapeutic for me going through them while writing The Balance. I would say I write most of my songs while being out walking the streets, using both my voice recorder app and notepad on my Iphone for melodies and other ideas. I work alongside Andrew Wright at Golddust Construction Studio in Leederville while creating new instrumentals, having guest musicians join us for various tracks along the way. For live shows I perform with a fantastic 5 piece backing band, playing what we call the 'live version' of each song, which are basically the original tracks only with slight changes that bring extra entertainment to the set.
3. As far as breakout success is concerned, is it all about the strength of a song or does being in the right musical climate at right time make all the difference?
I think it can be either or even both, depending on what an artist is looking at achieving. To me music is an art before it's a product and therefore I've never wanted to create music that fits in with what's currently in fashion in order to breakout, but in saying that I think marketing and management play major roles in an artist's success.
4. How important is social media to you in regards to engaging with an audience?
Social media plays a huge role for me, connecting with new listeners and keeping in touch with current fans has never been easier. Regular posts keep viewers up to date on my progress, especially at times when I'm so snowed under that I just don't get the time I'd like to sit and chat or hang out.
5. What inspired you to take music more seriously?
Becoming a professional artist has been a dream of mine since my early teenage years. I recorded an ep when I was 16 but wasnt quite sure where to go from there. Since then I've done a lot of growing up and I've been through all of the things I write about today. From the moment I recorded the song 'You Know' for my album 'The Balance', I felt like I'd gained the inspirational kick I needed to start pushing again with a hunger to make that dream reality.
6. What's spinning on your playlist atm? Any guilty pleasures?
Lately I've been listening to the Arctic Monkeys new album, hip hop artists Nas, Rakim & Onyx, and R&B artists Joe, Usher & The Dream.
7. Are you a fan of keeping the album format alive or do you think there's more benefit to release singles or EPs with the influence of streaming platforms arguably shortening attention spans?
I've spent the last two years writing an album that tells a story from start to finish about a difficult stage in my life. It begins right in the middle of a breakup and gradually builds to a positive and inspiring ending. So making an album has definitely always been my goal and I've enjoyed the challenge of putting something like that together. But I do enjoy listening to other artists EPs.
8. When not consumed with all things musical, what do you do tune out or reset?
I use that time to catch up with friends, support other local events, and spend time with my fiancé.
9. Your new album 'The Balance' is doing the rounds now, what does the immediate future hold?
The next few months for me are about reaching out to new people and just focusing on getting my music heard. We're looking at touring Australia soon as well.
10. Lastly, Prince or Michael Jackson?
I grew up listening to Michael Jackson and to this day he is still my favourite artist and entertainer of all time.
Debut album 'The Balance' out now via Firestarter Distribution
jbhifi.com.au/music/Whats-Hot/alternative/balance-the/581915/
facebook.com/danielraysound