Stacy Clark – Symmetry (Harbor Recordings/One Small Instrument)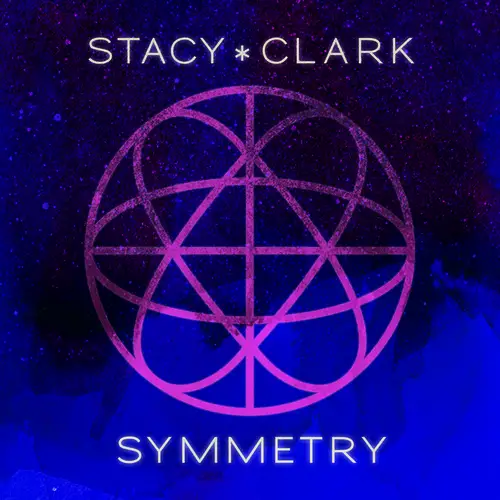 Stacy Clark new album Symmetry is a first rate electric pop album that delivers with solid tunes, production that will make you wanna listen time and time again. One of the most exciting albums to be released in a long time. The opening track Figure It Out opens with a catchy tune that will gets you moving and singing at the same time. It's the perfect way to open the album. I've Waited For You follows suit with a well written catchy electro pop tune that gets you going. Stop is another energetic number that is well crafted and written, has good lyrics and vocals are solid. Make A Move featuring Tom Higgins is a well written tune love the use of the keys in this track and the use of Tom Higgins is a good touch. In My Head is a little more laid back and the use of electric guitar works with the song, it has a kind of a rock pop edge to the tune. Good lyrics and production. Days Into Nights is a real electro song mixed with a dash of rock pop vibe, they way the song is structured and performed. Love the use of the electric guitar Signs like the first three songs would be one pick off my album it's just the perfect song, well written, performed, the use of the guitar through out the track just adds to the song. Decimals and Music Notes is a pop tune that I could easily hear on radio likes several these tunes, the lyrics and vocals just work, and production is solid. Lose My Mind has a good use of the acoustic guitar is somewhat like the balladeer track off the album the way the song is structured and performed. The lyrics are good as is the vocals. Holiday is a cute tune with the use of the horns have kind of folksy pop vibe you know those kinds of tunes adds something different to the album and it is a good touch. Everything's Changing has a folk vibe to the song. The use of the male vocals by Andrew McMahon and the lovely use of the piano is a winning touch and yes this is the true ballad off the album. Next Town has a kind of laid back vibe to the tune, the vocals shine as do the musicianship and production The guitar is a good touch. Proof has the same kind of sensibilities as the last track but a lot more upbeat. Breathe finishes off the album with a ballad folk number. Fantastic album by Stacy Clark so much love about this album and to keep discovering time and time again. This is one of the most exciting releases of the year. Get this into you now.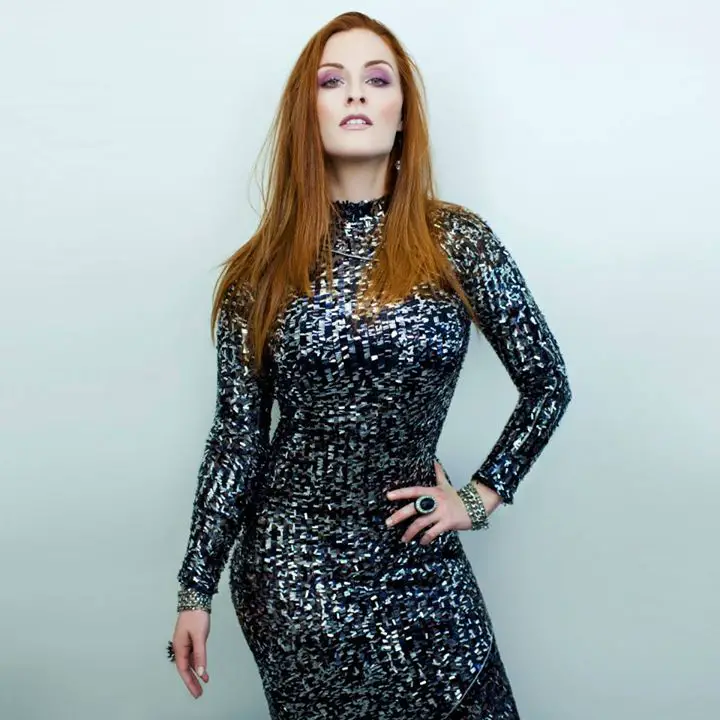 Photos by Ivan Otis
I adore what Sophie does as an artist this is her new song Broken and their is a lot to love about it. It's a catchy tune well written and sung. Good solid pop tune.  I reckon and she can never go wrong, she has always been an amazing artist and this only furthers it. She is also a very beautiful woman as these photos indicate.
http://www.sophieserafino.com/
I adore Stacy Clark and think she is a fantastic artist and this is her new video clip and it's an awesome song. Heaps of views already for only being uploaded today.
Get her new album  Symmetry on iTunes & Amazon. It sounds amazing.
Song Nation – Volume 1 (DPM Records)
Now this is a cool release it's Hip Hop music done by ten indigenous communities and 11 tracks in total. Celebrating the very much alive vibrant indigenous culture. Each track is from a different area and they all offer something unique to the table. It's an amazing release, production is first rate and the mastering is solid. It's great to hear this kind of stuff going in our very own back yard. They should be proud of what they have achieved here. From the opening track Spear of Destiny to Get Movin, it really does deliver. This is something you need to check out and support and it is for a good cause giving more opportunities for young people in remote and regional areas. two thumbs up from me.
Parx-E Volume 4 track-listing.  This is who is on Parx-e Volume 4 which we will be giving away on this website on the 22nd of August. Doing the promotion for this CD at the moment. If you want to help promote it, feel free to get in touch.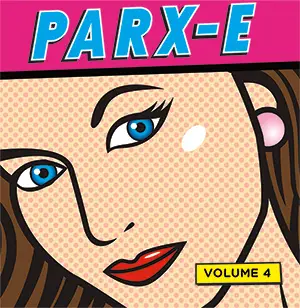 1. Steph Hannah – Eat the Crumbs
2. De̊ǰa – Luststruck
3. Silver Cities – Lights
4. Heather Longstaffe – Gonna Take a Woman
5. Manor – Architecture
6. Courtney Jaye – Tiger's Eye
7. Girl Pilot – Bright Bones
8. Jasmine Nelson – Keep Her Close
9.  Tarra Layne – Cherry Moonshine
10. Samara – So Out of Reach
11. Avaberée – Running Out
12.  Annelise Collette – You Got Me Now
13. Samantha Schultz – Legend of My Life
14.  Amanda McCarthy – Bad Habit
15.  Miss Elm – Space
16.  Shannon Hurley – the Light
17. Francesca de Valence – Beautiful Night
18.  Jenny Dalton – Nightmare
19.  Amanda Rogers – Cabin Muse
20.  Catherine Traicos – Lost at Sea
21.  Allison Gray – Time Goes by
Kaitlin Thomas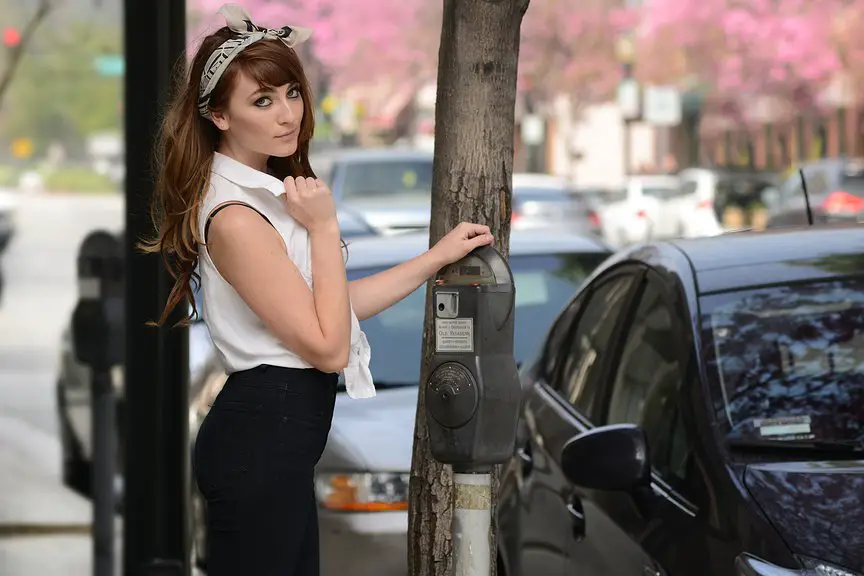 Photo by Photomezzo
Kaitlin Thomas is my beauty of the week again as I think she is incredibly gorgeous, an actor/model who is going to go places.  I think she is going to do good things in the future. I for one will be supporting her in what she does next.  To find out more visit her site here. http://kaitlinrthomas.wix.com/kaitlinrthomas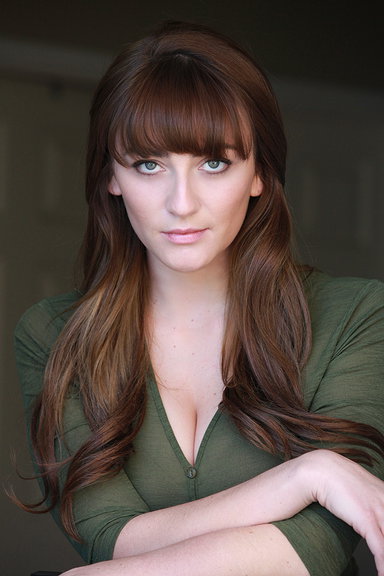 Photo by Anthony Moore Photography
Photo by Dylan Patrick Photography
This is the latest single from Melbourne duo Hopium – Dreamers ft. Phoebe Lou (formerly vocalist of sadly defunct Australian band Snakadaktal.)
Rad new clip from my boys in Voodoocain. R0cking new tune worth listening to.
New Avenue For Emerging Artists To Perform In Career Building Opening Support Slots
GIGGEDIN & KINGDOM SOUNDS PRESENTS
THE BONE THUGS N HARMONY SUPPORT SLOT COMPETITION
Australian promoters Kingdom Sounds and crowdsourced ticketing platform, GiggedIn have teamed up to pioneer a support slot competition concept which could soon be the new way for emerging artists to access career building opportunities to join line-ups involving the worlds biggest acts.
Playing in front of new audiences is a pivotal component of developing an artist's career however opportunities to open for large international headlining acts have not always been readily available.
The upcoming GiggedIn Support Slot Competition will create an opportunity for 2 local hip hop acts at each city to perform for 10 out of the 13 dates involving Grammy Award winning hip hop legends Bone Thugs N Harmony on their upcoming Australian tour.
The winning artists in each city will be determined through a system where fans vote for their desired supporting act by pledging or buying a ticket to the event. When fans pledge to buy tickets they will only ever be charged if the artist they pledged for wins an opening performance.
"We've always wanted to find ways to create more win-wins for the industry. Our support slot competition will give motivated local talent a real chance at playing in front of big new crowds all whilst helping event organisers spread the word for the event." says Edwin Onggo, founder of GiggedIn.
Kingdom Sounds and GiggedIn have been known for mixing up the traditional approach to touring and live shows. An example of this is was the 2013 Red Jumpsuit Apparatus 'Choose Our Own Adventure' Tour where 20 cities and towns across Australia battled to have the American rock band play on of their 6 scheduled tour dates at their local venue. This approach led to an increase of 13,500 fans on the Red Jumpsuit Australian tour page and led to multiple sold out shows.
Although this competition is the first crowdsourced artist ticketing execution of its kind in Australian touring history, Bone Thugs N Harmony are no strangers to supporting up-and-coming local talent. The group is continuing its talent search on a quest to discover the best un-signed Australian talent, from all genres, with the aim to sign them to their new record label.
"I've always thought it best to think outside of the box when it comes to music and searching for new artists. This is the reason that myself and my partner Wish Bone are moving forward with this worldwide talent search. Apart from America, Australia was first on our list because after hearing some of the artists last time we were there, Wish and myself were thoroughly impressed with the level of talent out there." says long time member of Bone Thugs-N-Harmony, Krayzie Bone.
The only other execution of this competition was executed earlier this month on GiggedIn with twelve budding acts currently competing for an opportunity to play at Sydney's UTS Winterfestival which boasts a line-up of acts such as Violent Soho, DMA's, SAFIA and Golden Features.
Artist registrations are OPEN and tickets are available at
http://www.giggedin.com/bone-thugs-n-harmony-tour-2014
The upcoming Bone Thugs N Harmony shows each with two opening support slots include:
Saturday 9th of August - The Epsy St Kilda,  Melbourne
Thursday 14th of August - The Basement, Canberra
Friday 15th of August - Studio Six, Sutherland
Sunday 17th of August - The Roller Den, Sydney
Wednesday 20th of August - Baroque Room, Katoomba
Thursday 21st of August - The Small Ballroom, Newcastle
Friday 22nd of August - The Entrance Leagues Club, Central Coast
Saturday 23rd of August - Mona Vale Hotel, Northern Beaches
Wednesday 27th of August  - Coolangatta Hotel, Coolangatta
Thursday 28th of August - The Arena, Brisbane
Edita Brychta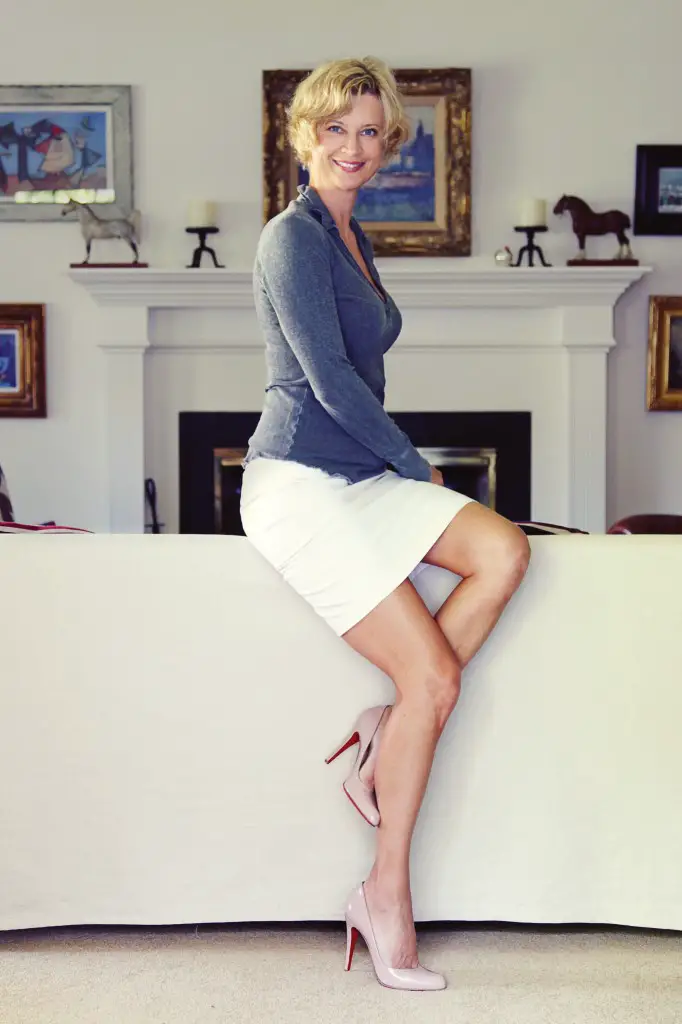 Edita Brychta  is a talented actor and voice over person. She is also extremely attractive. I think she is a fantastic talent worthy of the stuff she has been getting.  I like what she does and will support what she does.
Bonjah

Bonjah rock, no two words about it. Fantastic live act, solid tunes and love interviewing the boys. Third time for the site. So read on and go see them live, just a  good band to rock out and dance to. Top stuff.  This is what they had to say.
1. Do you think it's all about the songwriting or does timing and the right place at the right time has a key getting your music out there?
Song writing is a big part of being a successful musician yes. There is always an element of timing and being at the right place at the right time when it comes to getting your music out to a wider audience.
2. How important to you are music blogs in helping get your music out there?
Very important. In this day and age of technology you've got to reach your audience online and music blogs are a direct link these days. That said, I still love receiving a letter in the post. J
3. What inspired you guys in the first place to give music a shot?
It's just what we always wanted to do. We fantasised about being full time musicians from a pretty young age so we made the decision one day that we just need to take a leap of faith and do it.
4. Having tools like Soundcloud does it make your job easier when trying to gain new listeners to your music?
Yeah definitely. It's a great place to put new music out to the public and see what people think.
5. Do you think releasing EP's and singles is a good way of keep momentum going before releasing a full length or spending time out of the spotlight writing songs is better?
EP's and singles can definitely keep momentum going to help bridge the gap between albums. There's no real set formula, which is a good thing about the music industry. There's no right or wrong way of doing anything, you just need to be inspired and do something.
6. How does a song happen for you?
Inspirations for songs come in many different ways. It could be a case of sitting down with a guitar and not getting up till you've got a song, it could be a lyric that you hear someone say on the train, in a movie, at the supermarket, something that comes to you in a dream, a tune you hum in the shower, a melody you can't get out of your head, an experience you had with your friends/family/lovers/haters, a character you make up in your head. They happen all the time. For me personally, I write lots of little ditty's but they rarely make it into full song form with BONJAH. They're just for my guitar and me.
7. Are there moments where your just not in the mood for writing music and need to do something else before you jump back into songwriting mode?
Absolutely! It's times like those that you need to be really aware of what's going on and do your best not to try and force it out. We've found that the best thing to do is take a step back, do something that you love doing that has nothing to do with writing music and then you'll soon be naturally writing again. Hopefully.
8. Do you think YouTube has help save the music industry?
I'm not sure that the industry needed saving but YouTube has definitely helped mold it into what it is today. It's a pretty significant part of being in a band as you can have a lot creative outlet and connect with your fans via videos. YouTube is always evolving as is the way people consume music so I think YouTube will be around for a long time and will always play a part in how bands present themselves to the world.
10. Do you think being serious with your music has helped you and is it still fun to you guys from when you were starting out?
Being a musician is still as fun as ever. It's changed a lot from when we first started but I think that's just a natural part of life. We've changed the way we do things to factor in things like having partners and baby's. It's just life. Playing music and being a musician is the best job in the world and we're not giving it up any time soon. We love it.