This is a great song by Bell Weather Department. It's a catchy well written tune, worthy of a listen. I can see them doing well.
Hanson Hosein about the documentary Independent America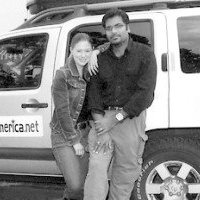 I did this interview on the 19/11/2007  (but due to the site change I forgot to put this up) well that when the answer came back from Hanson of the film makers of the important documentary Independent America and it is about mom & pop stores in America and big business. I think this is was a very good interview which I did, I gave him some good questions to answer.  If you have any interest in small businesses in America, you need to see this.
http://www.independentamerica.net/
1. Why did you decide to do a documentary on Mom & Pop stories and small towns fighting to remain independent?
Prior to moving to a small city in British Columbia, Canada, I had lived in Tel Aviv, New York and Paris — all vibrant cities with healthy independent retailers in their city cores.  Back in my native Canada, in one of the most beautiful settings in the world, we noticed ugly "big box" development happening everywhere, even as we were developing friendships with local farmers, bakers, butchers, chefs, winemakers and artisans.  It made me wonder whether this was happening everywhere, particularly in the USA, the home of Wal-Mart, Starbucks and my wife Heather's family.  So when I got back from six months of reporting on "Operation Iraqi Freedom" and its aftermath with NBC in the Middle East, Heather and I hit the road to find out what was happening.
2. Were you surprised with the people support in the towns you visited when you were filming and making the documentary?
I'm always surprised by the support we receive in the most unexpected of places.  I think this subject really hit a nerve, and you didn't have to be a left-wing liberal to understand what's at stake.  First, contrary to the perception overseas, we found the Americans we met to be amazingly sophisticated and intelligent with their responses to the issue — which I believe comes through clearly in the film (one reason why I believe Australians liked the documentary so much).  Second, they were unexpectedly receptive to this odd looking couple with their dog showing up in their town with a camera rolling.
It was also interesting that much of this return to "Buy Local" was a direct impact of a growing concern by many Americans that they had lost control over their big, powerful institutions in Washington (Iraq, Hurricane Katrina) and in corporate boardrooms (Enron, Martha Stewart, etc.).  So why not focus on what they could control?  Right at home.  Increasing fuel costs, global warming, and concerns about global security heightened this awareness.
3. Did you think that it is sad that a lot of these small towns have lost their culture and identity and basically become like every other town?
It's incredibly sad.  As Angel Delgadillo from Seligman Arizona said in our film (Seligman was also the inspiration for "Radiator Springs" in the animated film "Cars), if his small town gets a McDonald's all the tourists from around the world won't be as interested to visit this highlight along Route 66, as it'll look like everywhere else they've been.
But more importantly, as retail diversity disappears, and residents of these towns lose their independent livelihood, they become dependent on one or two major corporations to supply them, which can be dangerous to democracy if it's a company like Wal-Mart that censors its cultural inventory, or a chain bookstore (it's often the independent bookstores that takes risks and support new authors, like Khaled Hosseini who wrote "The Kite Runner").
4. Did you learn a lot from making the documentary and visiting these towns?
Yes.  I learned that America can't easily be classified as "Red" and "Blue."  And that it's important that if big media won't pay attention to what's going on in rural America, then we should take things into our own hands, and make sure they have a voice through alternative means (blogging, online video, etc.).
5. Do you have a better understanding of what these small towns have faced?
I do.  And why it's so important that they continue to survive and thrive.  Not everyone needs to live in a big city.
6. What was the highlight on the journey of making the documentary?
That Heather and I are still married!  And that a crazy idea that we had, that no major broadcaster would fund, could ultimately reach so many people.  It was hard and lonely out there sometimes, thinking we were wasting our time and the last of our savings to do this.  Luckily, we had a supportive partner, our Executive Producer Tom Powers, in Toronto, who kept us going.  And when we met people like philosopher-farmer Tod Murphy in Vermont, who advocates eating products that are supplied as close to home as possible in the name of community security, we were completely inspired and reinvigorated.
7. Are you surprised how well it has been received and that it has been shown in a number of country's around the world?
We had actually been hoping that people overseas would pick up on how the world's economic superpower is having second thoughts about its love affair with big corporations.  That said, we were utterly surprised at how Australians and New Zealanders were the first to really embrace the concept of Independent America.  Must be something in the water over there.  I still fantasize that we'll get to do an Independent Oceana Tour 2008.
8. What was the greatest challenge when making the documentary?
Other than handling all the filming and editing ourselves (especially because it was HD footage), the greatest challenge was continuing to believe that we were on to something and should persevere.
9. Do you wish there were more locally owned department stores in more small towns around America like the found you found where the money stays in town and helps the community?
We do, and we think it's beginning to happen.  The community-owned store in Powell, Wyoming ("The Merc") now serves as a model to other towns, which are now asking Powell for advice as to how they can do the same thing.
10. Were you surprised how well Arcata has done at limiting the number of big chain stores from coming into there town?
If that kind of law is going to work anywhere, Arcata is one of the most likely places for that to happen.  It's on America's "Left Coast" in a progressive university town.  The law has also served as inspiration to a good number of other towns in the United States to do something about the proliferation of corporate chain retail (like Port Townsend, Washington).  Other communities have preferred to stick to "Buy Local" publicity campaigns instead, such as "Keep Austin Weird" in the Texas state capital.
11. Why do you think these big business try to come into these towns where they don't them?
Money.  These corporations are held to a constant growth standard by Wall Street, so if they're not always opening new locations and developing new markets, they're penalized by analysts and shareholders.  Starbucks is the worst offender of this.  Happily they're now getting some resistance in the United States for oversaturarating certain markets, and maybe even losing sales because of that.
12. Do you think there needs to be more towns like it?
I think each town needs to decide, individually, how they would like to support their residents and neighbors.  We're hoping our film will encourage them to do that.
13. Do some of these towns really need 3 or 4 of same store when their town doesn't really need to many of them?
No.  But often those stores serve as magnets to draw in residents from other, nearby towns — which can kill local businesses there too.
14. Was it hard going through all the footage you shot to edited it for the documentary?
We shot about 80 hours of material, for an 81-minute film.  I looked at every single frame as I was putting it together.  We started with a four-hour version, then two, then 81-minutes.  We even have a 52-minute edition for broadcast (which was shown on SBS in Australia).  It was sometimes painful to relive some of the more difficult parts of our journey, but you often don't know what your story is until you get back and put all the pieces together.
15. What it is next for you two and your company?
We're frankly exhausted by everything we've done in the last two years (Independent America, plus a series of films on economic development in southern Africa which involved driving from one ocean to the other).  So since IA doesn't seem to want to die, we're still involved in marketing the film.
We've moved to Seattle, in an area that really embodies much of the values of Independent America.  We're finally starting a family.  And I'm exploring some of the potential of what we achieved technologically with IA in my new position as Director of the Digital Media program at the University of Washington Department of Communications.  I'm really hoping that our next film project will involve some ambitious application of mobile telephone video.  No point resting on our laurels!
The Maine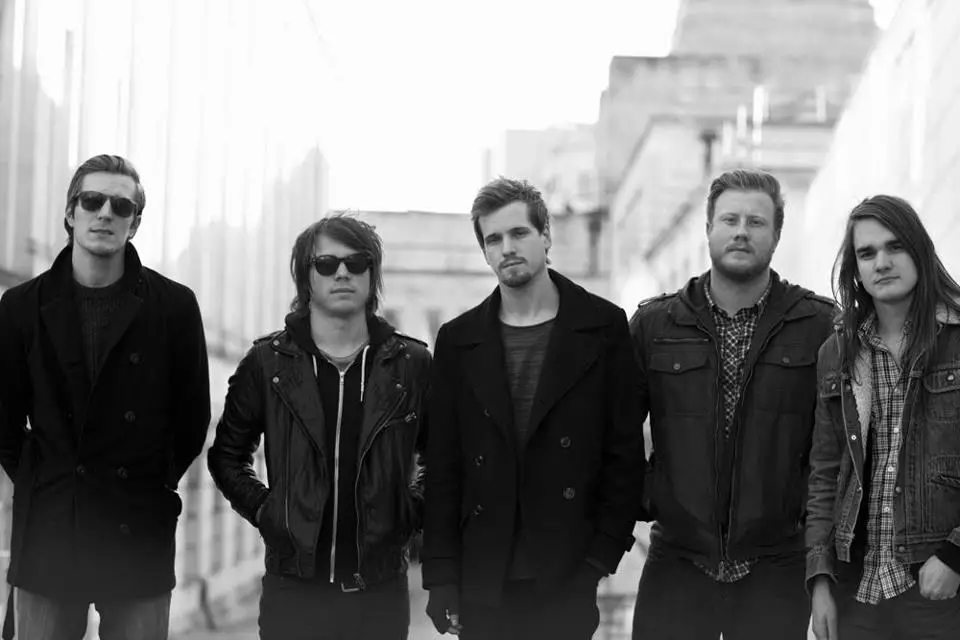 The Maine are great American band who have been doing good things for years with a new album Forever Halloween coming out. I talk to Garrett Nickelsen the bass player from the band about it all. So read on and find out why these guys are good and why they have such a good loyal fan base.
1. Why did you guys decide to self fund the new album?
With our last album self funded and how happy we were with the outcome it just seemed like the right thing to do again.
2. Were you happy with the response to it?
At this point we have only posted two songs from the new record but the response has been amazing! People seem just as excited for the record as we are which is always a great thing. Live the couple songs have gone over really great too!
3. What do you hope the new album will do for the band?
I'm really hoping the die hard fans we have had since the beginning keep on enjoying what we do. If some new people come along too that would jut w a plus.
4. How was recording process like compared to earlier releases?
It was a lot different this time around. We recorded live, all at the same time and, to tape. Normally we are record at separate times and are able to go back and fix things with the computer but this wasn't the case with this one. We had to all play a great take at once even vocals! It was tough but the finished product has a much more exciting sound.
5. Will see you guys come play Aussie again soon?
We are working on some tours ideas as we speak. We hope to make it there before the end of the year!
6. Would you guys like to play Soundwave again soon?
That would be amazing! Soundwave is such a great tour to be apart of. If we got invited back we would totally love to.
7. How do you think social networking has helped the band?
It was such a huge part of the beginning of our band. It helped reach people outside of our local city without being able to tour. It has a huge part of why we are still here I think.
8. What advice could to somebody wanting to start a career in music?
There is no one right way to be a band. Make music you love because people can tell when something isn't truthful.
9. If you could put the ultimate festival together who would be on it or has it already happened?
Neil Young, The Replacements, Foo Fighters, Wilco and The Maine haha
10. What does 2013 mean to you?
It's been a great year making music and seeing the world!
Crista Flanagan
Crista Flanagan is my beauty of the week as I think she is an incredibly beautiful and talented actor. She is also incredibly funny as she is talented . She has done  such amazing work in Mad Men, MadTV and loads of other cool stuff.  I think she is one gorgeous talented lady and that is why she is my beauty of the week.
Buchanan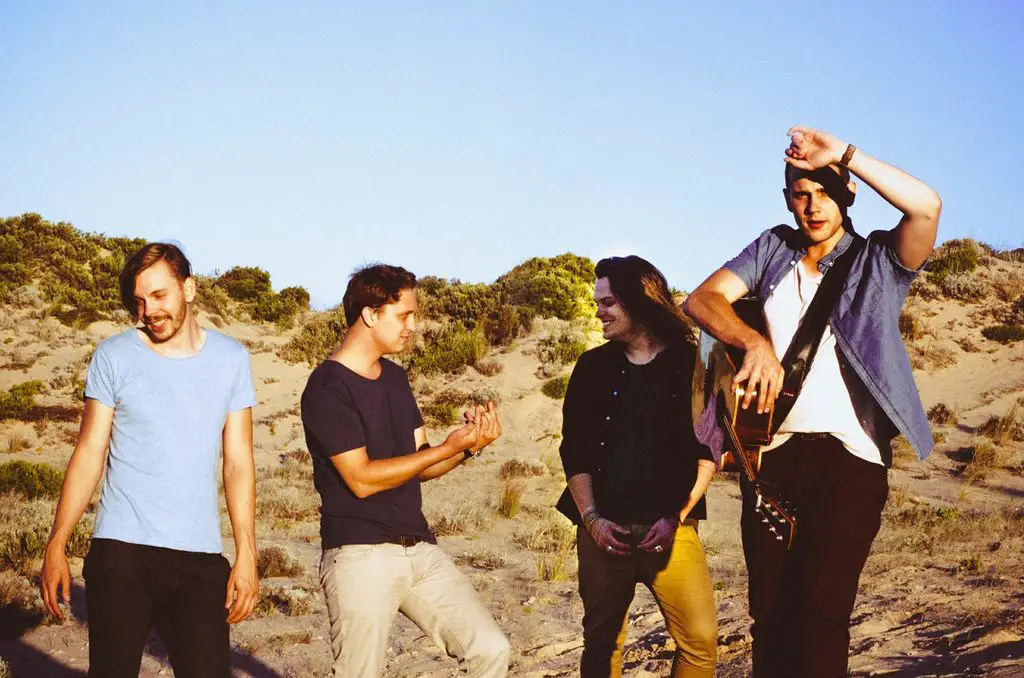 Photo copyright respected holders
Buchanan are an exciting Melbourne band with an amazing debut album called Human Spring. I love what this band is doing and know this album will do amazing things for them. If you haven't discovered Buchanan yet now is the time to do so. So read on and find out more.
1. What was it like working with Catherine Marks?
Amazing. Before we were even put in contact with each other, I very specifically wanted to step it up with this album by hiring a producer that was building a name for themselves, and also, a producer who wasn't so interested in the sonics, but would focus and hone in on what it meant to actually write a song. Challenge us with questions like 'how does this sound or chord help communicate your point as directly as possible?' I knew I had to be challenged but I didn't know how. So she very much accomplished all those things with us.
2. How did it feel to have the album mastered at Abbey Road?
A real treat. I also got to work with a masterer whose back catalogue makes my spine tingle, so again, a real treat.
3. What is the album about?
When we finished writing No Photo, our last EP, I really wanted to move past writing simple love songs and actually felt I needed to be inspired to do something better. That was around June 2011, and we were seeing a lot of those conflicts in the Middle East boil over… which is not an easy or necessarily interesting thing to sing about, but it certainly inspired me to be creative again after a couple months of not much writing. So I wrote this made up story in the studio whiteboard about this war or movement for peace and happiness. Everytime I got a little bit lost during the writing for the album I would return to that story for inspiration. So it's definitely not a concept album, but we used this story to inspire us and push the process forward. It's also the basis for the art direction.
4. How was the recording process different to the earlier releases?
Well for one we were working in actual studios this time – so very different! I think we recorded it all in about 7 different studios around the world, so it was a much bigger undertaking than the last couple of releases. Even the logistics of it were different… Questions like "how do we move a hard drive with the master files from London to Melbourne in 24 hours?" were some interesting new challenges!
5. How does having a booking agent and publicist and plugger help you as a band?
Building a team around you is probably the most important thing for any band, regardless of the size of the band. We've had agents before and pluggers etc but never all at once, so hopefully, it will help us by allowing us to fire on all cylinders at all times!
6. Are you surprised how things have gone for you so far?
It's actually mind boggling. It's been a very hands-on process for me every step of the way. It's taken me around the world, around the country and to many many many different parts of the state. Someone asked me the other day for advice on how to break in to the scene and I realised that I was answering in very broad strokes, in a way that people used to answer questions to me. When I first started I never understood why people couldn't provide detail on call, but now I do. There's just such a sheer volume of experiences you have every day when you do this full-time.
7. What has been the craziest on tour experience so far?
Getting kicked out of Adelaide. I'm actually not allowed to say too much more!
8. What advice could you give to some one wanting to make a career in music?
Do it while you're young or can afford to – give it your all and go hard. All you can do is persist and try your best. At least then if it doesn't work out the way you hoped it might, you know you did everything you could.
9. What does 2013 mean to you?
I think 2013 might be the year I can finally grow a full beard… I'll keep you posted!
10. If you could put the ultimate festival line up together who would be on it?
Jay-Z, Phil Collins, Radiohead, Bruce Springsteen and Buchanan. We'll close, yeah?
David & Olivia – On The Sea EP (Self Released)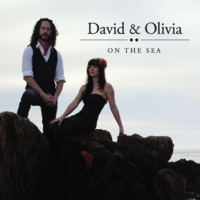 David & Olivia long-awaited début release is an amazing slice of Americana, Shows off how talented this duo is, Their amazing voices and the incredible songwriting. David & Olivia is David Rosales and Olivia May. The opening track Every Now N' Then (I Could Use a Friend) kicks this off in fine form, the band, the vocals which work so well together. the song is so well written and crafted, it just works.. Finally Fine lets Olivia show off how amazing her voice is and how well it gels along with the music and how well it sits along side David voice. Key to My Heart is a little more slower but doesn't hide how talented they are, The way the song is crafted. It's a good tune that truly does shine. The Weather Change lets Olivia voice shine, has a country influence to the tune. The song is well written with good lyrics. Shows off the band songwriting skills UnNamed Love Song is another incredible tune has to me a kind of rock vibe to the tune. David voice is good here. Love Ain't Easy finishes off  in great fashion, good vocals, lyrics and solid musicianship. This is a first class release, solid tunes, solid songwriting and good production, make this one of the best début release for a duo out this year and in a long time. If you after some good music to listen to check these two out, they are on their way to a very successful career.
Tori Tate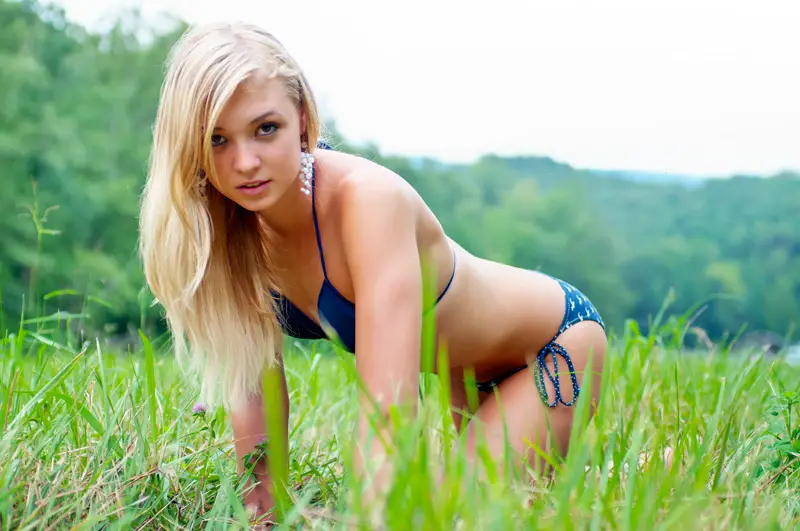 Photography by Jeffrey Haas – Haas Design
I've decided to have another Beauty Of The Week as missed last week and decided to have the gorgeous Tori Tate again because, she is smart, switched on and extremely beautiful. She is a broadcasting journalism student with an extremely bright future ahead of her. This talented lady is going places and I for one will keep supporting her at all she does.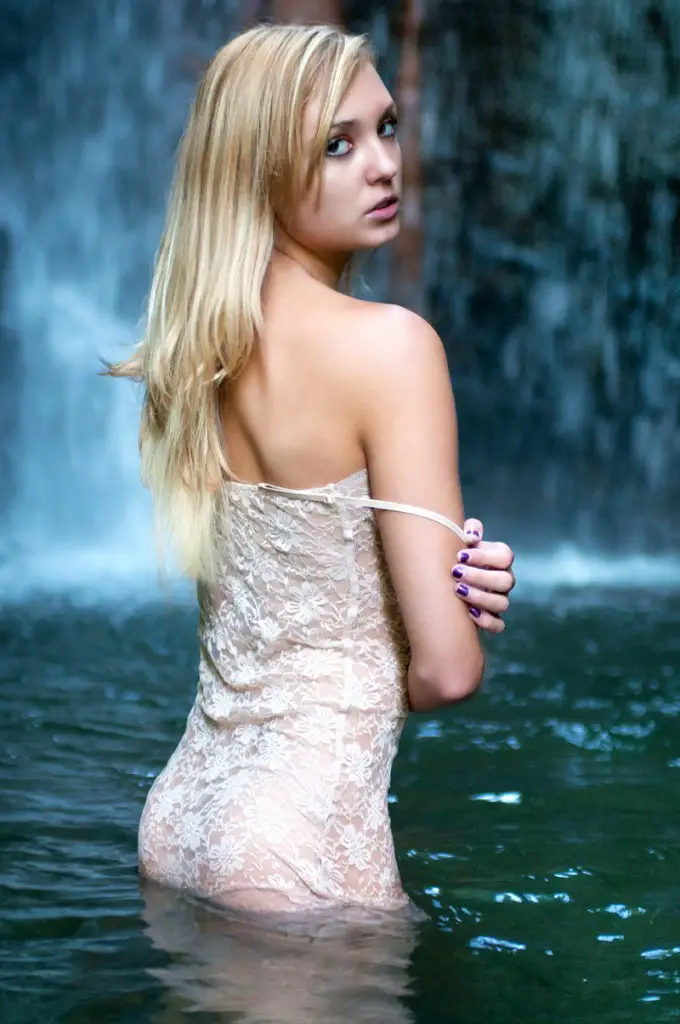 Sheppard's hit single, Let Me Down Easy debuted in the Australian top 50, becoming one of the biggest independent hits on Australian radio this decade, as well as radio success in the USA with spins on commercial radio and cracking the CMJ charts.
"Let Me Down Easy" Video
Siblings Amy, George and Emma Sheppard along with friends Jay Bovino, Michael Butler and Dean Gordon – are now heading across the country for the
LET ME DOWN EASY TOUR 2013
May 16: Yours and Owls- Wollongong NSW
May 17: Spectrum- Sydney NSW
May 18: The Beresford- Sydney NSW
May 22: Transit Bar- Canberra ACT
May 30: Golden Vine- Bendigo VIC
May 31: Karova Lounge- Ballarat VIC
June 1: Prince of Wales Front Room – Melbourne VIC
June 5: 'Roots of Music' @ Revolver Upstairs, Melbourne VIC
June 6: Ding Dong Lounge- Melbourne VIC
June 9: Eatons Hill Hotel, Brisbane QLD
June 14: The Beresford, Sydney NSW
Sydney-based trio Sons Of The East with their single and video for "Hold On". It's a good song and it's getting some buzz. They should do well.