Sydney based Indie Rockers Adaptors have just released their latest single 'Gossamer', which premiered via AAA Backstage.
Adaptors have also announced a limited run of tour dates that kick off in October.
ADAPTORS
'GOSSAMER' TOUR DATES
October 20th – Captain Cook Hotel, Sydney, NSW
Tickets available at door | 18+ only
October 27th – The Yo-Yo Bar, Wollongong, NSW
Tickets available at door | 18+ only
Melbourne based Rockers A Gazillion Angry Mexicans have just released their new single 'Jonah & The Whale' and have announced they will be touring the East Coast to celebrate.
A GAZILLION ANGRY MEXICANS
'JONAH & THE WHALE' | TOUR DATES
October 19th – Vic On The Park, Sydney, NSW
Tickets available at www.facebook.com/AGAM | 18+ only
October 21st – The Basement, Canberra, ACT
Tickets available at www.facebook.com/AGAM | 18+ only
October 22nd – Frankie's Pizza, Sydney, NSW
Free Entry | 18+ only
October 27th – Last Chance, Melbourne, VIC
Tickets available at www.facebook.com/AGAM | 18+ only
There is no excerpt because this is a protected post.
Eddie Berman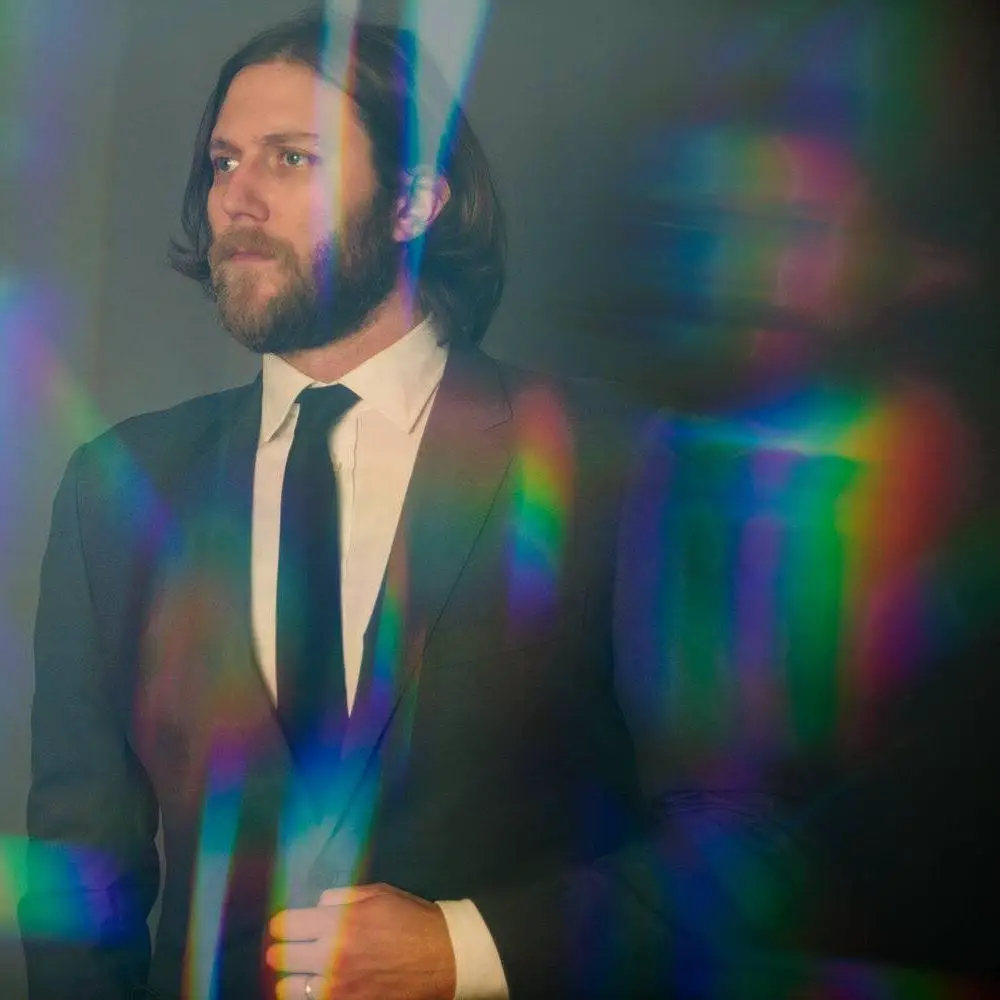 Eddie Berman is a talented American singer songwriter with a new album out called Before The Bridge. He kindly answered my questions and this is what he had to say.
1.What was the inspiration behind the new album how was it structured?
I wrote the album between getting married to my wife Joanna and the birth of our first kid, Bridget. There was an intense type of introspection that took hold of us in the lead up to having a child, where we were forced to look at the dissonance in our lives and figure out how to possibly ease it. I wasn't directly thinking about any of that as I was writing the album, but I see, in retrospect, how all of that bled in to the content and structure of the songs.
2.Are you happy the way it turned out and what do you hope people will get out of it?
My band and I recorded all the songs totally live, sitting together in one tracking room. So what's captured on the album is a very immediate and organic expression of these songs — and I'm really happy with how we performed them.
I almost always thing it's best not to talk too much about what a song is about – so that anyone who listens, receptively, will get something unique out of it.
3.How was the recording process different to your earlier material?
The recording process was very similar to my past albums. We recorded, again, with the incredible engineer and mixer Pierre De Reeder at his studio in Los Angeles. We tracked it entirely live, just us sitting in a room together, with our instruments and voices bleeding into every mic.
4. How does a song normally come to you?
In writing songs I always start with the guitar (sometimes piano or banjo). I'm noodling on the guitar all day – whether I'm sitting with my one year old daughter or watching a baseball game, I'm usually picking at the guitar. Eventually through the hours of playing, a progression or melody that I dig emerges – so I'll record myself singing gibberish over with the guitar. Then, sometimes right away and sometimes months later, I'll sit with the recording and replace the gibberish with actual words. The songs come from a sort of marriage of the unconscious and conscious.
5. What inspires you now when writing music from when you were starting out?
When I was younger I think I drew more from things I consumed. I didn't have enough life experiences to say anything terribly interesting — books, music, and film were responsible for most of the grandeur of my inner life. Like a lot of young artists, my earlier work was hugely derivative of the writers and singers I loved. Through the slow course of working and evolving, eventually I started to sound less like I was doing a bad impression of those folks.
6. Has your songwriting changed from when you were starting out?
It's been about 10-15 years since I started writing, so I certainly have more to draw on now, especially as a husband and father (in a world that appears to rapidly be coming apart at the seems).
7. Do you have moments where you just can't write and need to take a break?
The vast majority of the time I have writer's block and/or some heavy-duty undiagnosed Attention Deficit Disorder. I usually write in intensive bursts, so I just need to be receptive to when the flood gates seem like they're starting to open.
8. Since sadly Tom Petty passed away, what your favorite song of his and what did he mean to you?
One of my very favorite childhood memories is when I was 5 or 6 years old, sitting in the front passenger seat, driving around with my dad, listening to his Tom Petty & The Heartbreakers 'Greatest Hits' CD. "Free Fallin'" was my favorite then and is still my favorite today. Every time I hear it, I immediately feel like a little kid again, silently sitting next to my dad, driving around with the perfect San Fernando Valley soundtrack.
9. Are you happy with the support from your fans and your peers getting behind your music?
It's been great seeing the overall response to the songs from "Before The Bridge". I know the comfort and catharsis, especially when I was younger, that other songwriters brought me – so anytime I get a message from someone expressing that they've gotten a semblance of that from my music, it's really beautiful.
10. Social media how does it play a part in what you do?
I've never been big into social media personally or professionally. (**But please go follow me on them so I get yelled at less by my label and management!**) I mostly post pictures that I take around Portland and some videos of me fingerpicking.
11. Will you play Australia some time soon?
We're rolling out the larger 2018 tour plans soon, and I'm really hoping we can make it in the spring. (the northern-hemisphere's spring, that is.)
12. What is next for yourself?
I'm starting to write the new album now and we're putting together some tour dates for the next year. Other than that, I just bought a new bike, so I'm hoping to ride around Portland a lot before the weather turns.
Clara Helms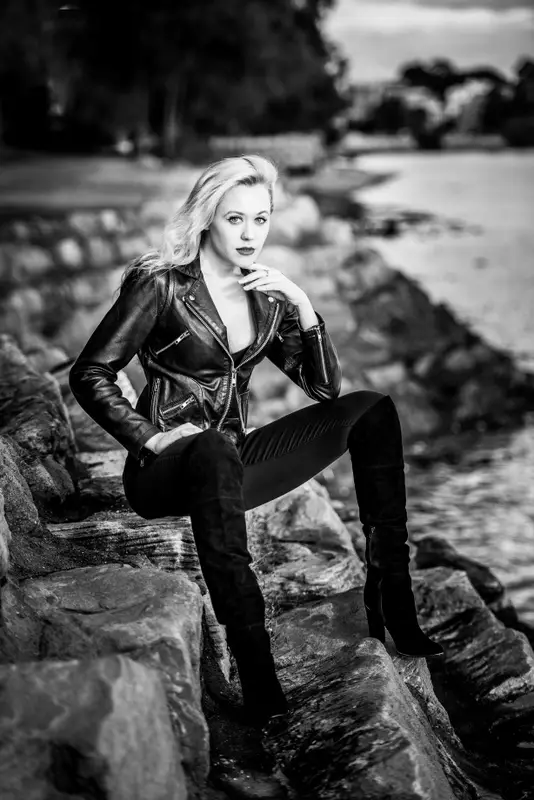 Photo by Edge
Clara Helms is a singer, actor from Australia. She has been gaining support for music and is making a name for herself and keeping herself incredibly busy this is what she had to say.
1. What inspired you get into singing?
I have always been passionate about 'The Arts' since starting dance from the age of three (Ballet, Jazz, Tap, Ballroom, Character, Contemporary and Argentine Tango). I then added Acting and eventually SINGING fell into my life and I fell in love with it.
2. What has been the highlight so far?
My most recent highlight is definitely my recent trip to LA to record a Single with David Foster's Team, organized by my Producer, Thomas Spencer. I was so fortunate to work with some phenomenally talented, incredibly talented and good people and it was a wholesome and inspiring trip. Other highlights would be singing in Singapore at the Marina Bay Sands for David Beckham and Opening for Il Divo and representing my country for major Sporting events by singing the National Anthem.
3. How do you warm up before doing a performance?
I do many different things but stretching and Ginger are certainly part of my favourites.
4. How is acting different to singing to you?
Acting and Singing marry beautifully together. Between the two I get to explore and share such an array of emotions, characters and stories with my audiences whether it is Live or on Screen. Both are very rewarding.
5. What has been the highlight in that for you?
All my projects are very ecclectic and diverse. I always go in with an open, positive mid and find I come out of all with rewards.
6. How important is social media and the internet is to your career?
HUGELY important. It is the age of Online.
7. What do you hope the rest of 2017 and 2018 will have in store for you?
I am new to living in beautiful Sydney and right now I am loving networking here but I am incredibly excited about my imminent release of my SINGLE (To Be Announced very soon) and can't wait to return to LA early in the new year and record MORE amazing work and continue doing what I love and passionate about in the Singing and Acting sphere.
8. Who do you think has been your biggest support and help?
Definitely without a doubt my loving parents, they are unwaveringly positive and supportive. My Sponsors, especially Carolyn Hartz, Rod Slater and Alex Stavrakoulis (more at www.clarahelms.com/Sponsors) have be a tremendously significant part of helping me achieve my dreams and goals with their financial contributions and friendship and my new team in LA lead by my Producer Thomas Spencer who heard me, believed in me and brought the 'Dream Team' together for me, and my dear friend and mentor, Graham Russell of Air Supply.
Alli Walker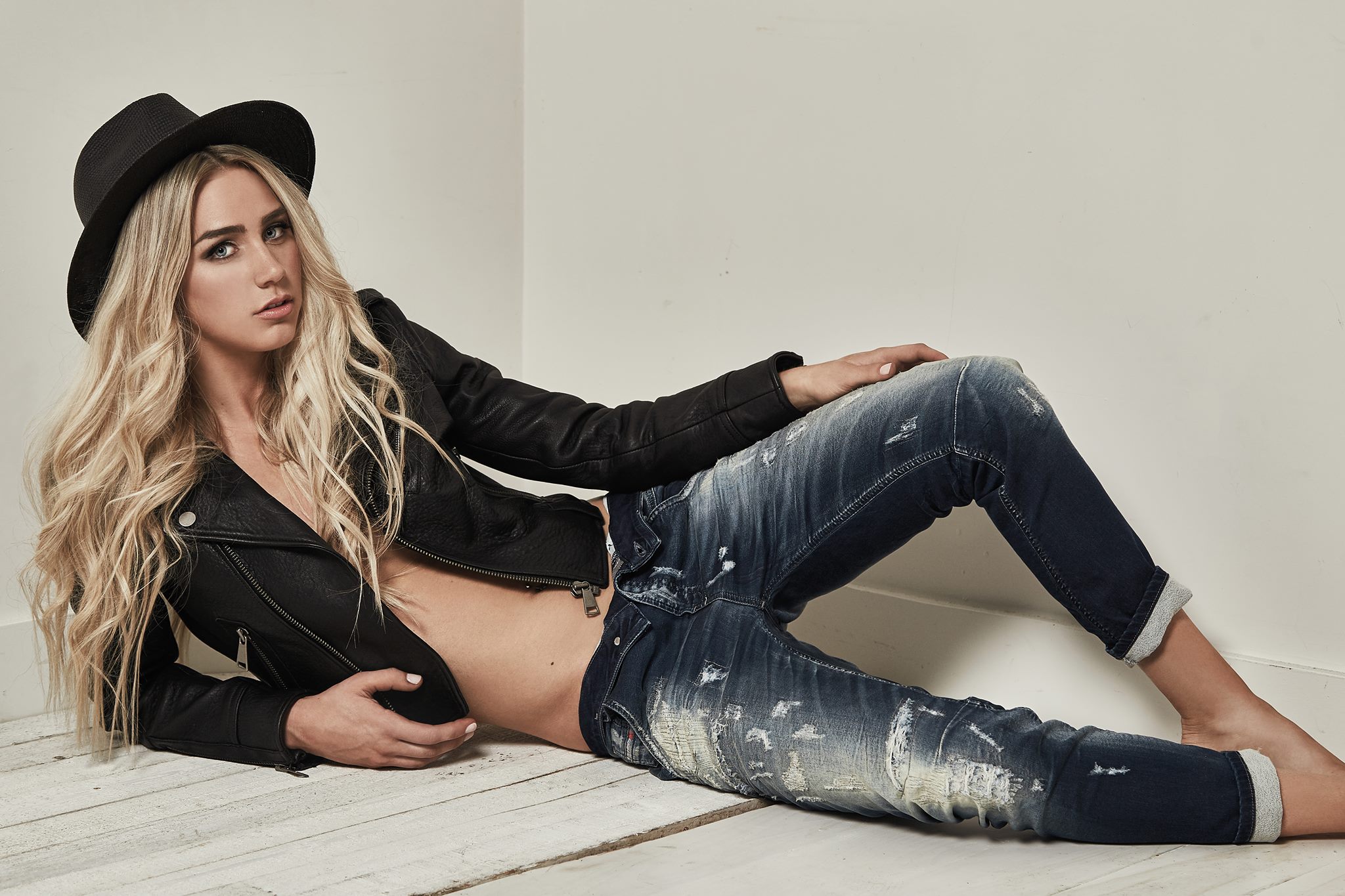 Alli Walker is a jaw dropping Canadian singer with an extremely bright future in music. She is incredibly beautiful with a flawless figure you know she takes care of herself. She has a fantastic voice and tunes to match. She is gonna be one of the next big things in music. This is why she my second beauty of the week.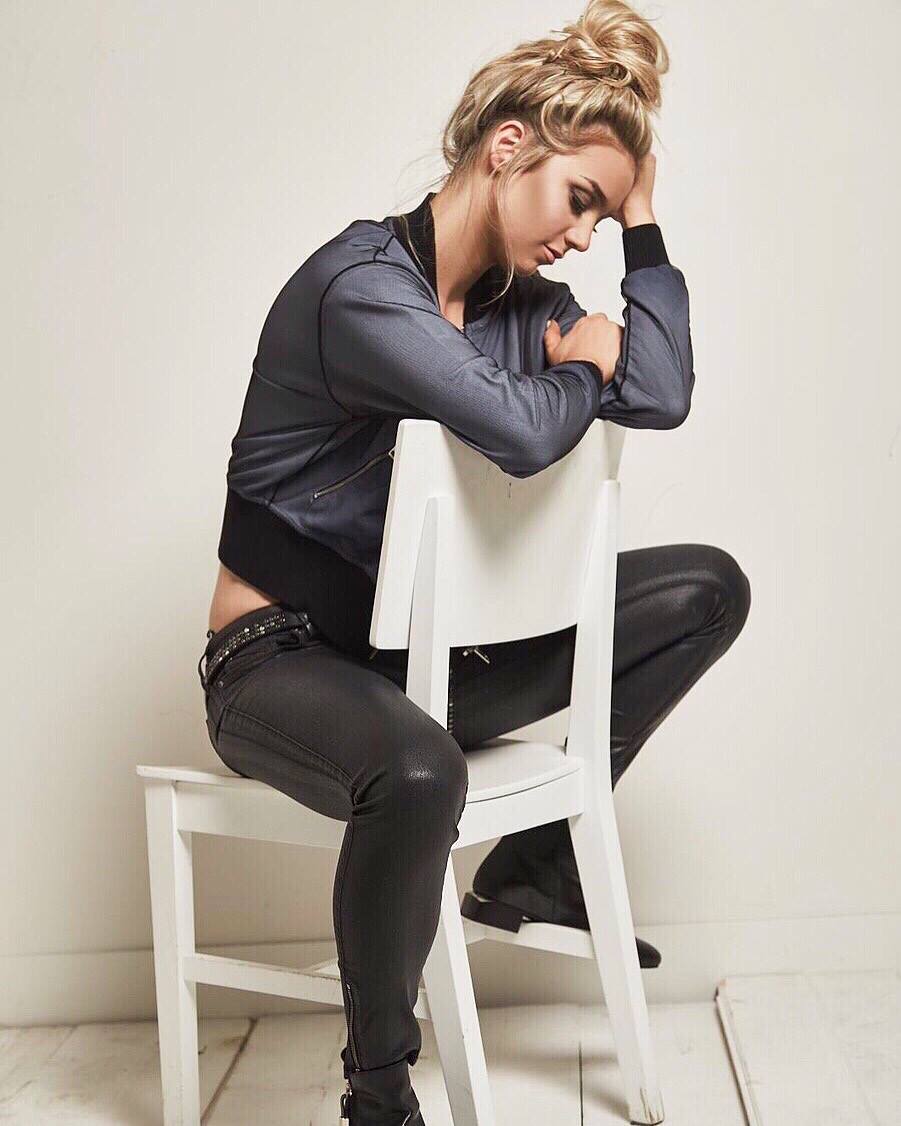 Michelle Baena
Michelle is some one who I have interviewed a bunch of times on the site and think she is an absolute stunner. She is also very lovely and down to earth. She is a just genuine kind caring soul. She is incredibly beautiful, hard working and all around awesome lady. Michelle is a model but continues to be hard working, kind and caring and it's a pleasure to know her. She looks incredible for her age as she takes care of herself and I hope when I am over in the USA in January, she will be part of my travel video series I will be filming in America. This is why she is my beauty of the week.
I have two totally kick ass tunes to share with you all. Both been getting buzz with taste makers now yours truly is sharing the love. it's funky, it's fresh and it's your time to get behind these awesome acts and go see them live and buy a digital download.
After releasing their standout debut single 'Rough Trade', NSW Central Coast-based experimental-electronic duo, Desert Moons return with stellar follow up cut 'Deep Water' – produced and recorded by the group themselves at their home studio.
Opening with a gradual crescendo, 'Deep Water' harnesses dynamics with finesse, melding electronic beats, keys, synth, moog and the endearing vocals of enigmatic front man Jake Dobson, and his layers of hauntingly intricate harmonies.
Nocturnal Tapes are excited to unveil their headline East Coast tour dates and new single 'All I Need', the follow on from their critically adored debut EP 'Visions IV' – recorded and produced by the duo themselves at their home studio and mixed by Adrian Breakspear (Gang of Youths, Cosmos Midnight, Kučka).
'All I Need' is a dreamy melting pot of dance, electronica, and psychedelia. Glimmering with walls of synth, subtle yet apt percussion and the mesmerising vocals of Harry Suttor, the eclectic track gradually ascends into its soaring and infectious chorus. Dynamics and structure float elegantly, melding together a meticulously composed piece of indie-pop.
NOCTURNAL TAPES
ALL I NEED TOUR
FRI 20 OCT | OXFORD CIRCUS, SYDNEY NSW
THU 26 OCT | UNI BAR, WOLLONGONG NSW
FRI 27 OCT | TRANSIT BAR, CANBERRA ACT
SAT 28 OCT | HOUSE OF VOODOO FESTIVAL, CENTRAL COAST NSW
FRI 10 NOV | ELSEWHERE BAR, GOLD COAST QLD
SAT 18 NOV | ROCHES FAMILY HOTEL, GRAFTON NSW
FRI 15 DEC | RARE FINDS 1ST BIRTHDAY, BRISBANE QLD
All tickets available at www.nocturnaltapes.com
The Southern Loom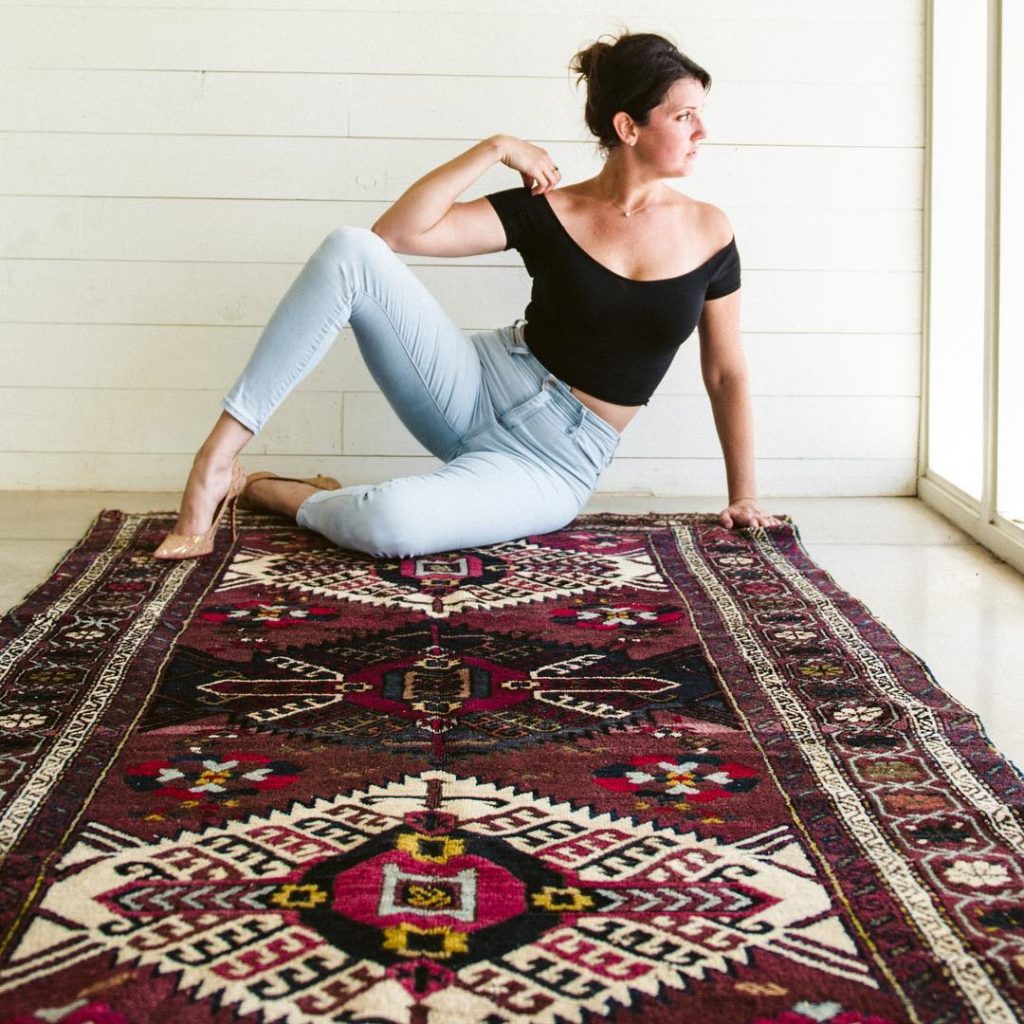 Photos by Laura Morsman Photography
So I've known Laura for a number of years and she runs a business called The Southern Loom where she sells vintage rugs. Which she carefully chooses. The site is becoming popular with new rugs all the time, which she puts up on The Southern Loom Instagram page and on her site. She sells small,medium and large rugs so depending on what size you are after and style you want I am sure she will have something that will scream I need this for my place. $20 flat rate US shipping / $75 international which I think is a good price for shipping. I think she is doing a fantastic job with the business and I love seeing all the new rugs that she posts up. There is information on the site too how to look after these fantastic vintage rugs. So go on check it out and get yourself a new rug for your house.
Francesca De Valence amazing new song Phoenix Rising.  I like it, good tune and the clip is great too. Good production can't wait to hear more.