| JUST ABOUT DONE |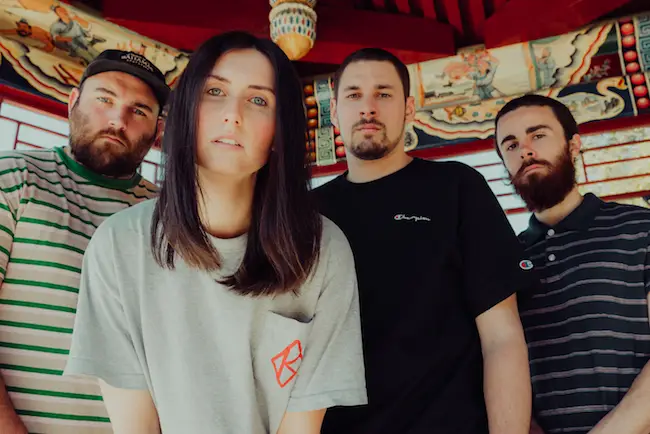 MELBOURNE ALTERNATIVE PUNK OUTFIT RELEASE NEW EP
'I AM GETTING BY' + ANNOUNCE UPCOMING SHOW WITH STUCK OUT
Melbourne based Alternative Punk outfit Just About Done have just released their highly anticipated EP 'I Am Getting By'.
They band have also announced that they will be supporting Stuck Out at Cherry Bar on October 26th and The Wonder Years (US) at Stay Gold on
December 6th.
Just About Done create a truly infectious and unique brand of music. The band debuted in 2016 with the release of single 'Settler'. They then unleashed their debut EP 'Mindless' in early 2017. Singles 'Southpaw', 'Catch 22' and 'Ivory' all received airplay on Triple J – 'Short. Fast. Loud.'
The band kicked off 2018 with the release of their single 'Helpless Hands', which was aired multiple times on Triple J. They recently released the first two singles/videos from their new EP as a part of a video series. The final video for single 'Peacemaker' will be released in November.
Since forming Just About Done have built up an impressive resume. The band have shared the stage with the likes of Between You And Me, Stuck Out, Slowly Slowly and This Wild Life (just to mention a diverse few.) They have also been featured in the
'Fierce Frontwomen' special via Triple J Unearthed alongside the likes of Shirley Manson (Garbage.)
New EP 'I Am Getting By' is available for download on all major online stores.
JUST ABOUT DONE
'I AM GETTING BY' | SHOW DATES
Saturday October 26th – Cherry Bar, Melbourne, VIC
W/ Stuck Out (EP Tour) + Whatever, Forever + Parkwood
Tickets available at www.eventbrite.com.au | 18+ only
Thursday December 6th – Stay Gold, Melbourne, VIC
W/ The Wonder Years (US) + Boston Manor (UK)
Tickets available at www.eventbrite.com.au | 18+ only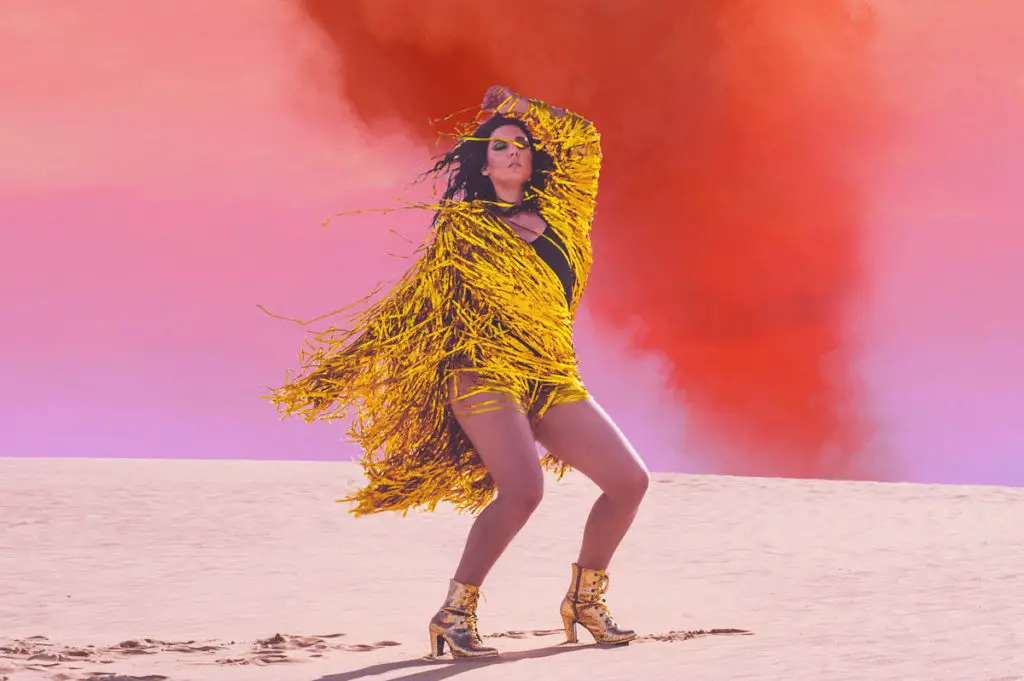 Photo of Chelsea Wilson by Michelle Grace Hunder
It seems like loads of people I know are releasing amazing new music yesterday so I am doing the awesome thing of sharing it so you can all get behind them. I normally buy my music from Bandcamp or Zdigital where possible.
Chelsea Wilson has released an excellent new song called Real Love and it sounds amazing. Her debut album was first rate and this song is just killer
The Vaudeville Smash who I just totally love, also have a new excellent song out now too
My friend Natalie Reiss has released her new EP Good Intentions which is out now and it's great and available from all good digital retailers like ZDigital and streaming services.
What can I say but I think Alli Walker is amazing and will continue to support her career. This is her newest song out now and it's amazing.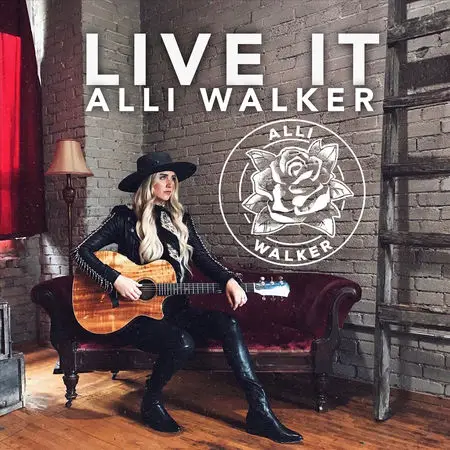 She is very talented singer songwriter and the song is out now and you can get it from all good digital retailers. Can not wait to hear what she does next.
http://hyperurl.co/AlliWalkerLiveIt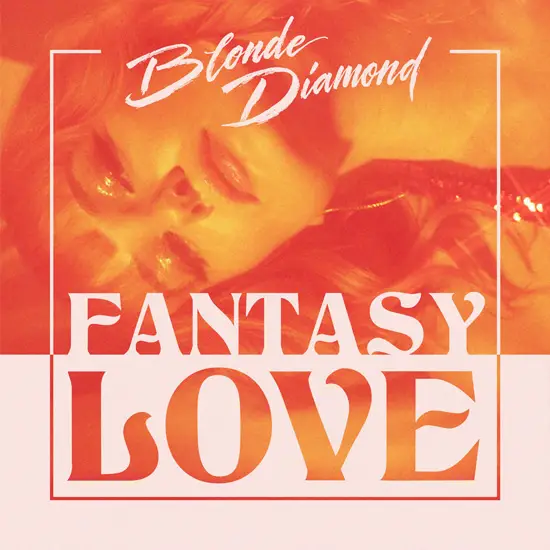 Blonde Diamond what can I say but I love what they do. Heck I flew up to Sydney when they came over in 2016 just to see them play and interview them. Their new EP Fantasy Love is now out and knowing how good they are this will be a winner. So for you folks in Canada it's out now and for us in Australia comes out on the 2nd of November and I shall be getting. So it's available at all good digital retailers and streaming services. These guys are first rate seriously excellent stuff indeed. Dark Place is one of my favorite songs of the year.
Brittany Leo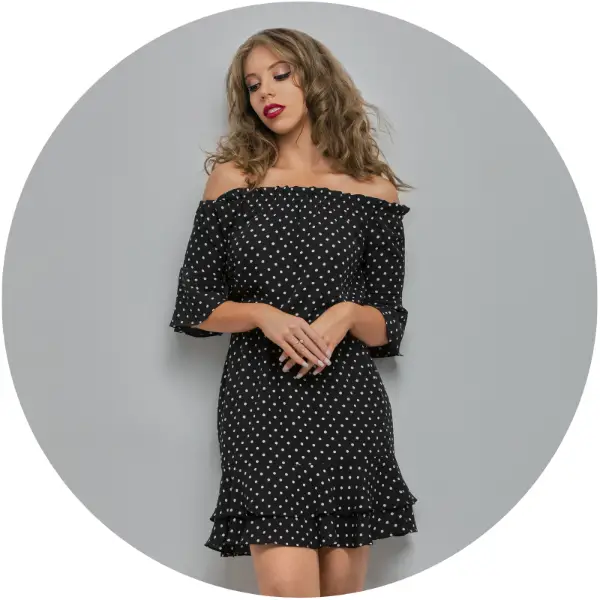 Photo: Mark Fitzgerald Photography 
Brittany Leo returns with her new single 'adore'.  Brittany wrote 'adore' with Dylan Burrowes and Jeremy Drakeford from Spectrum Sound who also co-wrote her previous single, 'Need It'.  It's an excellent pop tune I really dug it when I heard it yesterday. It's worth your time getting around it. Brittany is doing some excellent stuff at the moment and I am happy for her.  The song is now out at all good digital music retailers.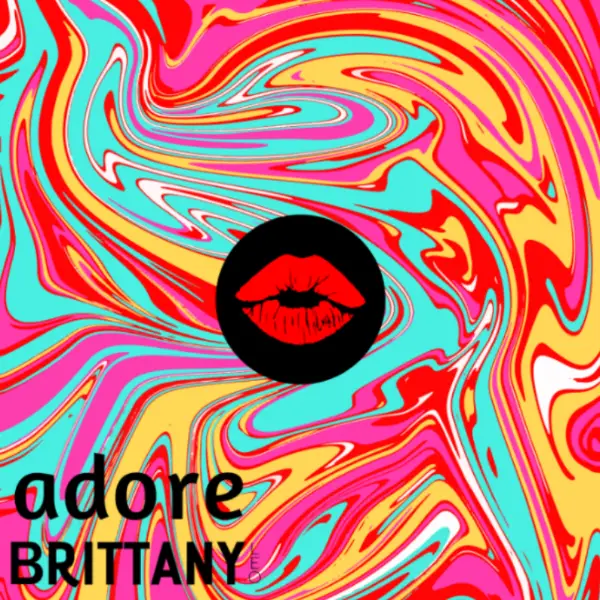 Artwork: ZRA Designs
I can't wait to hear what Brittany does next. I am a fan and getting behind all that she does.
Jogee With a G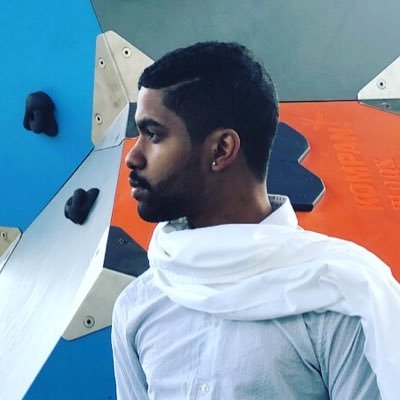 Jogee With a G is a talented artist who I came across and totally dug with this artist was doing and had to interview him
https://www.facebook.com/jogeewithag
1. How did you get into music?
I downloaded FL Studio when I was 13 and ever since I never stopped writing
2. What inspired the album 'Greenery'?
Greenery is mainly inspired by events that happened in my life. I've been moving a lot and that allowed me to grow. The album is all about growth and self development
3. Were you happy how it has been received?
So far I've gotten a lot of positive feedback. The tracks that I thought would be the hardest for people to appreciate were the ones that people liked the most and that was a very interesting experience.
4. How does song writing start for you?
I'm never really not writing. I'm always thinking of concepts as I go about my day to day life and when I feel like I have something worth sharing I put it down on pen and paper
5. Where do you get your inspiration from?
Mostly my contemporaries. I feel like with music people tend to idolize people that were making music a few decades ago, but there's some really good fresh stuff out there. The classic do deserve some respect and recognition but there are artists working night and day in the scene today who are limitlessly talented.
6. Has your songwriting changed from when you were starting out?
I learnt a lot more about music theory so my songs got a little more technical, and it's only getting better from now.
7. What has been the best piece of advice you have given about your music career?
Never give up. It's plain and simple
8. How did the song 'Salmon' come about?
Salmon is about a good old friend of mine who turned out to not be so good. We were very tight so cutting each other out of our lives felt very weird, it was almost like a breakup hahah!
But really Salmon is just me processing this whole situation out and saying the things I couldn't say to his face.
9. What do you love about your local scene?
It's so diverse and that's the best part about it. I moved to Toronto not too long ago and I'm honestly overwhelmed with the amount of creativity going around. People are making music in all sorts of ways, anything from noise scapes to sad boy rock bands and it's all very high quality.
10. Do you have set theme for your music or does it go with the flow and changes?
Usually I work with a theme but it tends to deviate a little here and there but in the end I always try to tie it all up together if the songs are all part of the same project.
11. Do like to write with out inspiration or distractions or do you need a bit of both?
I need a bit of both, I feel like distractions helps me tap into my subconscious a little bit while being in my quiet space helps put things down in the most clear way possible.
12. How important is having a plan in place for your music?
Since my musical background stems from music theory and not playing physical instruments planning and mapping what the song is going to sound like is the only way I make music. I envy people that can just spontaneously pick up the keyboard and start playing it without thinking, but I've learnt to love my method
13. How important is your brand Jogee With a G?
Branding is not as important to me as it should be. At the end of the day I just want to make music and I want it to be heard. Even if I'm writing for other people I'm just glad that someone's listening to something I worked hard on. Having a brand surely aids with that but I'm still trying to feel like a business man rather than a hopeless romantic.
Ok I first came across Emma Beau is when she was touring with the late great John English. I know Christie Lamb who was also part of that. So this is Emma first song off her debut album and it's really great and the clip is excellent. I for one will be getting the album. Sounds like it will be a cracker if tunes like this are to go by.
Alright two bands I love have new music out. Smoking Martha who are now on their way to a European tour which is way cool have a new video clip.
I've known Lisa Salvo for a while now and think she is one of the finest songwriters in the country as well as being an amazing singer. On Diamond new single How is a masterpiece and a must have in your collection.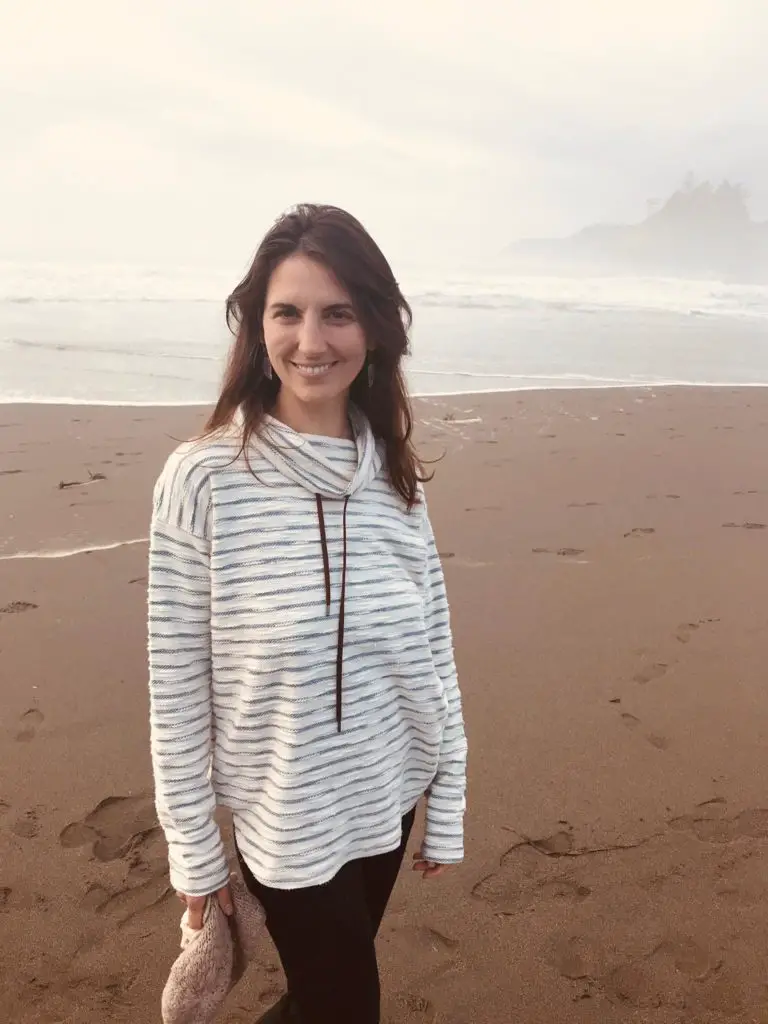 I wanted to give my friend Destiny Love some more love. She is an inspirational switched on lady who really does put herself out there. She is kind and considerate as well as being caring which I see from the way she writes and all. She kindly does the voice overs for my video content and I will be continuing to use her.  She just to me breathes positivism.  She just a person who has her heart on her sleeve, she passionate, inspiration and a person whom I will continue to support.  I love being inspired by her and all that she is achieving. Yes we all have our moments of weakness and self doubt I had one this morning. But we are all in this together and letting some one know you're there for them and ask them how they are doing and if they are OK.  She has become a beautiful inside and out kind soul with so much positivism and inspiration. If only I could write as good as she does. She has achieved so much so far and will continue to do more and create and inspire with whom she is and what she does.