Abby Ramsay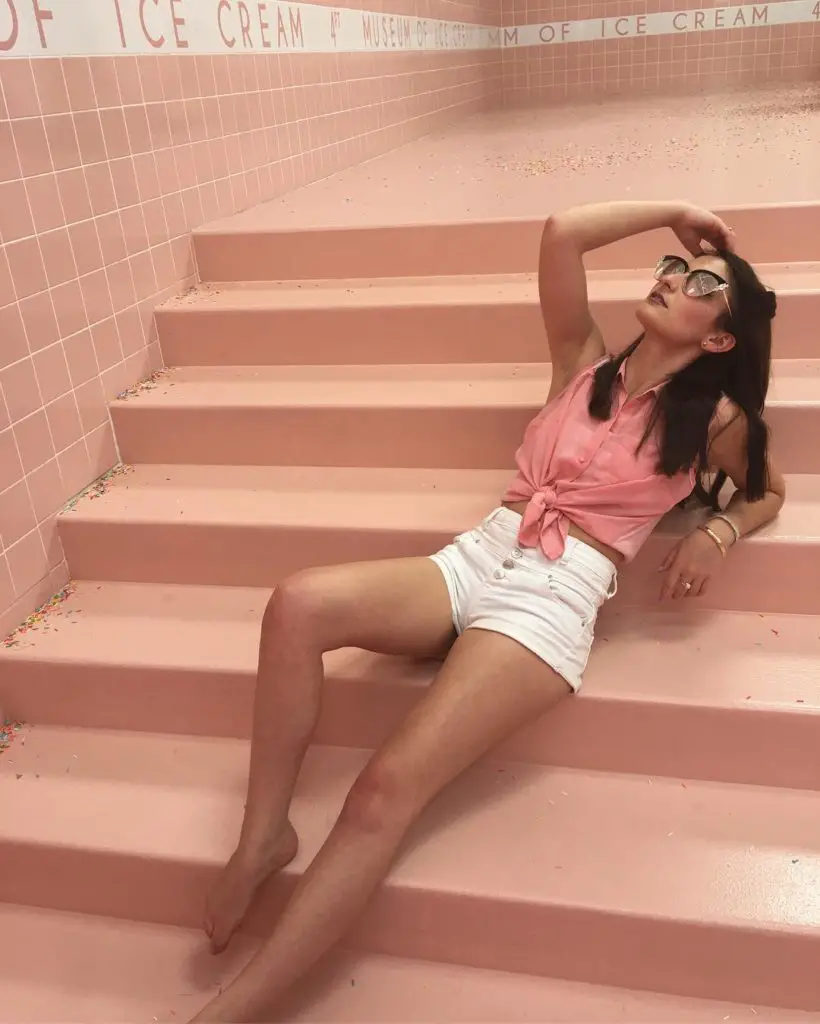 Photos copyright respected holders
So I got to meet Abby in January and she was way cool. Yes I interviewed for my video series and she was lovely to interview and all round awesome person. I wanted to give Abby more love on my site as I think she is an amazing person. I keep seeing more amazing photos of her. I think she will be a star. Abby is kicking butt in all that she is doing so will be continuing to support her in all that she does. The interview will be out next month.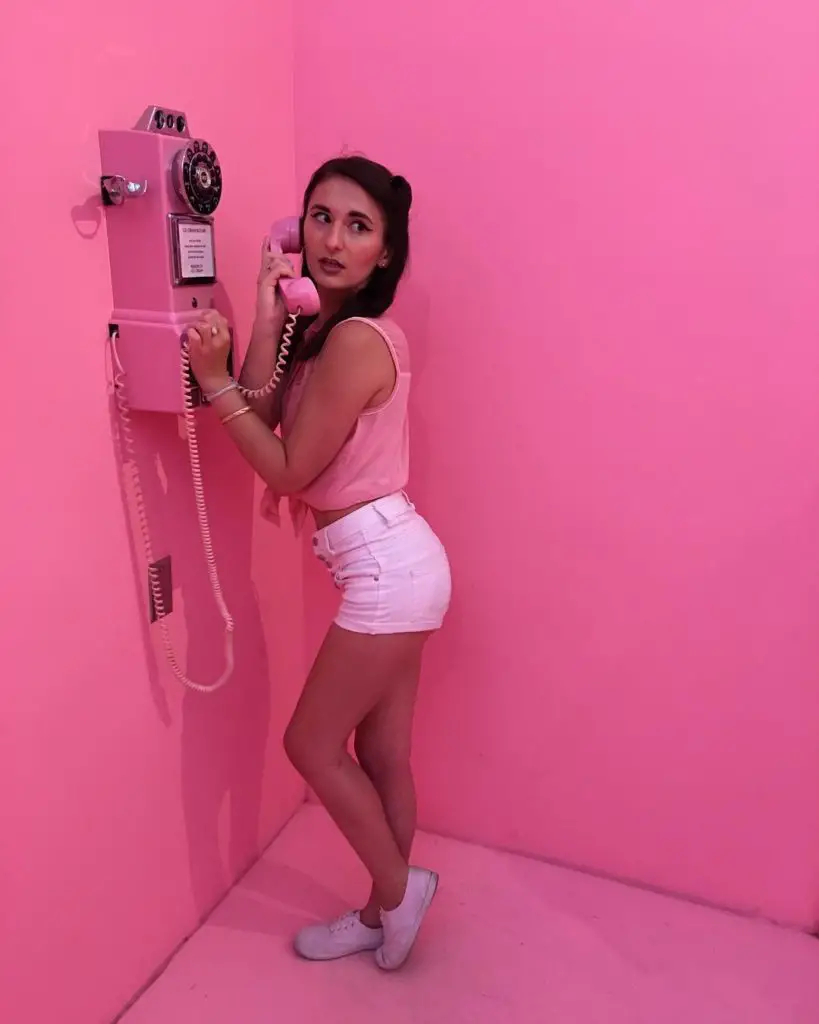 Legs Electric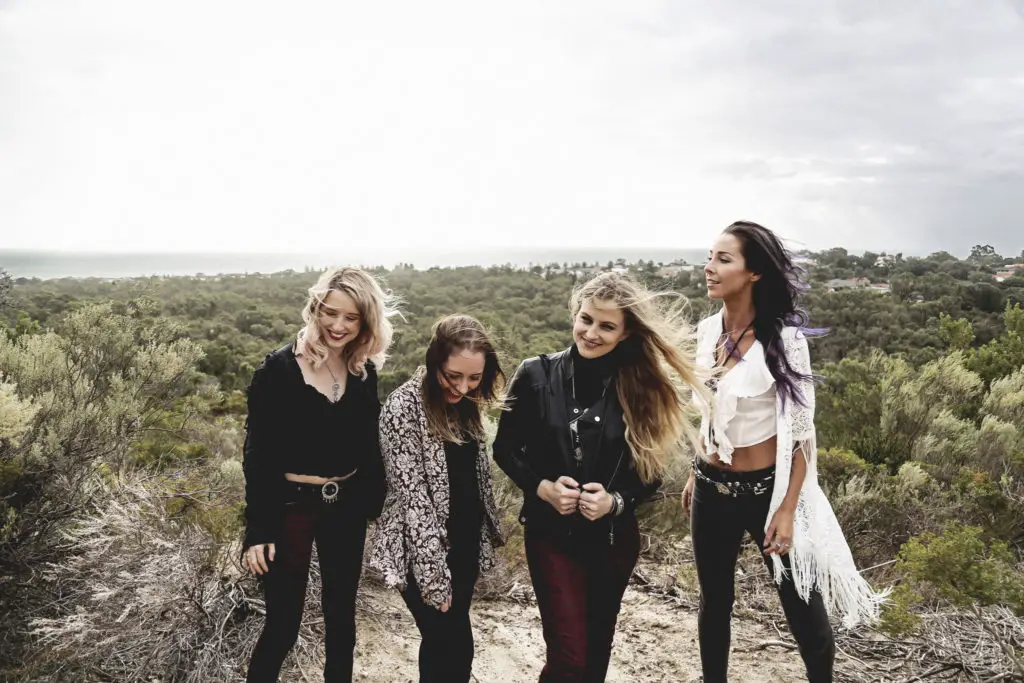 Legs Electric are a great Aussie band with a new EP out called Two Sides. This what Elana Haynes guitarist from the band had to say about it all so read on.
1. For someone unfamiliar with your music, how would you describe Legs Electric?
There's a lot of conviction in our playing and delivery. We've got strong solid vocals, guitar and rhythm section. So yeh, I guess don't expect anything airy or reserved. We're loud however there are moments in the songs where we carve out some space. We're all about giving the song what it needs. Not just leaving it on one setting. Legs are just full of power and vibe wrapped in a tight little package.
2. Tell us a little bit about the inner workings of your writing process.
Sometimes we just get in a room and jam over some random chord progression, other times we come in prepared with something specific we want to play, whether it be a melody/riff/chord progression.
3. What's one of your favourite live moments that comes to mind?
We had a gig down at Settlers Margaret River that was just really fun. We didn't necessarily have a massive crowd or anything, but it was one of those fun out of town gigs. Maybe more relaxing being out of the city, i don't know? But the vibe was there. On stage with us as a band, we were connecting. I think the best live moments is anytime I've got good sound to be honest. That sounds so boring, but it's true!
4. How important is social media to you in regards to engaging with an audience?
I think in this day and age it's a necessity. That's pretty much the only place you can see who's playing where at what time. I don't think there's any gig guides anymore? Even though I much preferred the paper copy personally. Easier to read it all in one spot, and not have to filter through everything else to see whats happening. On social media you can follow a band more closely, if they're in the studio or on the road, however I hope people don't substitute that for actually rocking up to a gig and experiencing all the action live!
5. What inspired you to take music more seriously?
I'm not good at anything else haha No other options?
6. What's spinning on your playlist atm? Any guilty pleasures?
Muse at the moment, I currently have them on repeat! Songs like 'MK Ultra, Panic Station, Madness, Knights of Cydonia …and I always have a bit of TLE going.
Oh I heard a song by Kasey Chambers on the radio and it made me cry, 'if we had a child'. Gosh I love it. So that has made it to my playlist mix.
7. Are you a fan of keeping the album format alive or do you think there's more benefit to release singles or EPs with the influence of streaming platforms arguably shortening attention spans?
If you've got a song, that just stands on it's own and wasn't a part of a longer story. Go for it. I think there is still a place for albums though. If you really love an artist, you want to listen to what they're saying. Not just cut them off once you're done with track 2. I think some albums are written with that in mind, where it was planned out that way during the writing process. Whereas other albums are a bunch of great songs in one place, but don't really flow like it was thought out the same way.
8. When not consumed with all things musical, what do you do to tune out or reset?
I jump to something else creative. Like designing or photo editing. I can't escape it! Actually possibly gardening. I love gardening and always have. Away from the noise, people, phone/computer. If it's summer i'll be in the water down at Scarborough resetting.
9. Your EP 'Two Sides' has just been released, what does the immediate future hold?
Well now that it's done and dusted we are playing a whole bunch of show with all the new tracks here in Perth and also heading over East for Byron Bay guitar festival. We're in the process of recording a SINGLE at the moment. An album is definitely on the cards, however the single definitely stands alone from our other songs we have in the works.
10. Lastly, Black Sabbath or Led Zeppelin?
ohhh Zeppelin baby!
Legs Electric 'Two Sides' EP out noew via Firestarter Distribution
The amazing Imogen Clark has a new video clip out for her song Late Night Girl. The song is excellent and she looks amazing it. She is a fantastic artist and her album Collide is a must have.  I can't wait to see her play again in November.
Charm of Finches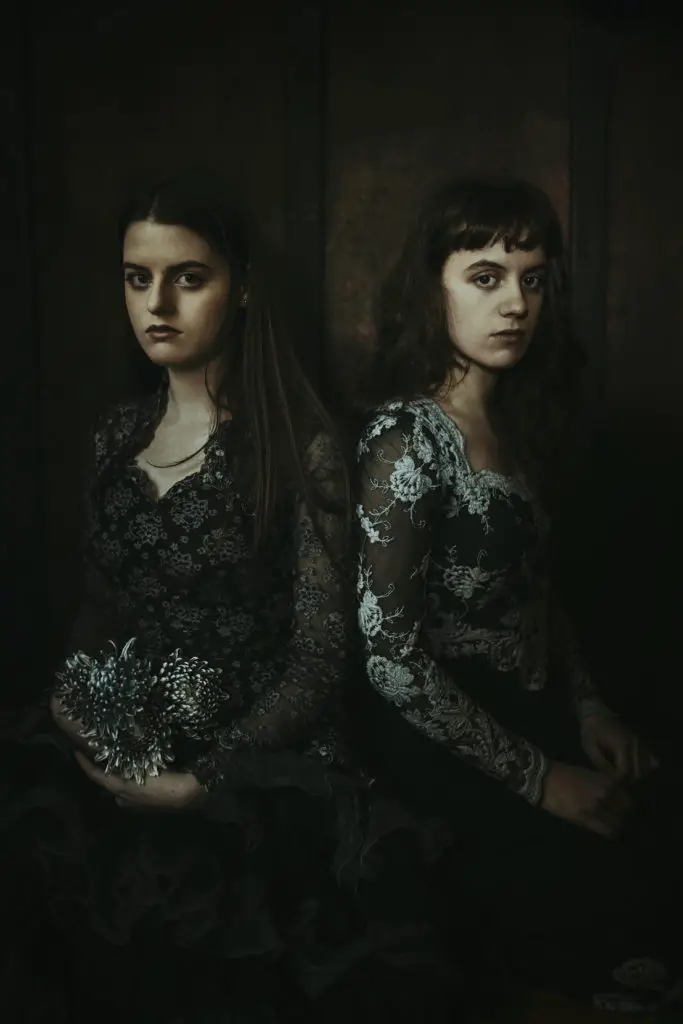 One of the most exciting acts of out of Australia are Charm of Finches. I knew I had to interview them. With a new song out. This is what they had to say.
https://charmoffinchesband.com
1. How did you get into music?
We have been around music all our lives. Our mum taught choirs and dad was obsessed with Bob Dylan. Plus, we went to Steiner school, where you sing every day. We started busking, singing three part harmonies outside the local veggie shop. We were keen to save enough cash to fly to Ireland We were 11 and 8 then, and our friend Bel sang with us. We called ourselves The Highway Sisters! Ha ha!
2. What inspired the new song The Bridge?
We were on our road trip just before Christmas to go play at Woodford Folk Festival in Queensland. We were walking across a bridge and came upon a group of young people who were obviously grieving. It turned out their friend had jumped off that bridge during  party and passed away. We felt pretty moved by that experience and it stayed with us. We knew what it felt like to lose a friend at that age. It's very intense and confusing. We wrote "The Bridge " that evening.
3. Were you happy how it has been received?
We always just really want to connect with people with our music. A lot of people have been contacting us saying they find the song beautiful and moving and haunting. All those things are good! Music is all about connection.
4. How does a song start for you?
So many different ways. Sometimes it comes out as lyrics, then guitar riffs, chords and a sung melody line. Sometime it's the guitar or banjo riff or a chord progression first. We collaborate a whole lot now, so we are constantly running in and out of each other's bedrooms with new ideas and melody lines. (we live together – very handy for a band!)
 5. Where do you get your inspiration from?
Inspiration comes from our own experiences- about being a teenager , about seeing what our friends are going through. Being in nature inspired us a lot, and often we are info;uenced by the books we are reading. WE have a song , In The Gloaming", which was inspired by our own experience of grief but also we were inspired by the novel "Kitchen" by Japanese author Banana Yoshimoto.
 6. Has your songwriting changed from when you were starting out?
At first Mabel wrote the songs, and Ivy added the harmonies. Now were are co-writing and the songs seem to be formed differently. That' a hard question, because every new song comes out as a little surprise and feels entirely fresh and new.
7. What has been the best piece of advice you have given about your music career?
George Jackson from One Up Two Down, one of the best bluegrass bands you are likely to come across in our humble opinion, told us to do music for the love of it! Don't do it for fame, do it for the pure love of music.
8. How did your album Staring at the Starry Ceiling come about?
We had been playing at a lot of folk festivals 2015 – 2016 and had a whole bunch of songs we had been playing live a lot. We contacted Nick Huggins and asked if he would produce the album with us. He was the perfect collaborator, as it turned out,. He is so open creatively. He has no preconceptions, and also listened very carefully to our ideas. We also had a ridiculous amount of fun with him! Many laughs.
9. What was the recording process like was it different to the new song?
Recording the EP "Home" was virtually a live recording all done in a day and a half with minimal extra parts added (cello and some extra vocal harmonies). Staring at the Starry Ceiling was the opposite. A real studio album, with heaps of spontaneous arrangement decisions and on the spot melody compositions. We also recorded a fair bit of the strings at home. We wanted to play all the instruments ourselves, though we did get help with flute, percussion and a hammered dulcimer. Recording this single " The Bridge" was similar to that, though we recorded everything at Nick's studio and played everything ourselves.
10. What do you love about your local scene?
We have a lot of favourite musicians who live in Melbourne. Dan Parsons, The Maes, Domini Forster, Anna Cordell. WE have been so lucky to meet such lovely musicians on our travels around the folk festivals. Melbourne has so much music- we're very spoilt. We do tend to see most of the bands at the festivals and gigs  we play at, though we do go to gigs a fair bit too, when we haven't got too much homework!
11. Do you have set theme for your music or does it go with the flow and changes?
The themes seem to be pretty consistent at the moment. WE tend to be contemplating fate, mortality, grief, solitude and there is always a backdrop in nature. Emotions and the elements comes up a lot. Our new music video for The Bridge really is a perfect example of our inspirations and mood. There is a mythical quality to the story, and the natural world around us, the lakes and fields and rocks all play a role in our journey in life. Being young, you feel a lot! So having songwriting, and filmmaking (ie making music videos) is a perfect way to channel and transform the intense feelings into art.
12. Do like to write with out inspiration or distractions or do you need a bit of both?
We live in a tiny house with five people and a mastiff! So yeah, sometimes distractions are unavoidable. we did once go to a friend's holiday house to finish a whole bunch of songs in peace and quiet. Maybe it was too quiet, cause we didn't finish one! But we did write a new song.
13. How important is having a plan in place for your music?
We have clear ideas about what we want to do. We want to tour, and we are already planning our 2020 UK/Canada tour. We know what kind of settings we like to play our music in, and we know who we love working with. We also have some crazy wish list items which we hope may actually happen! We would love to record with Sufjan Stevens for example!
14. How important is your brand Charm of Finches?
We don't think of Charm of Finches as a brand. We think of Charm of Finches as our creative project. We're very attached to it because we have poured a lot of love and creative energy into it. A lot of joy and beautiful collaborations too! Nick Huggins, Adalita, Emma McEvoy: lots of people who we love and admire have been involved with the finches and also mentored and inspired us. We're pretty proud of what we have created so far. Having Charm of Finches is itself inspiration to keep creating and coming up with new music, new ideas and new goals. Charm of Finches is kind of a creative being of its own.
Michelle Baena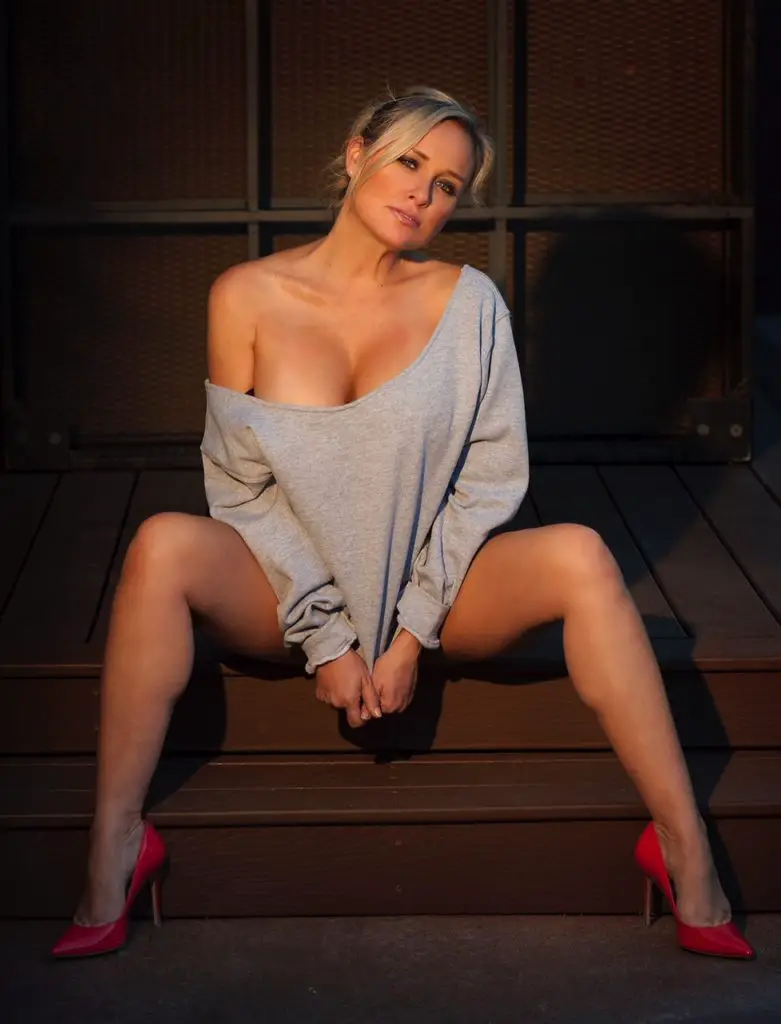 Photos by Chaz Photographics
Michelle Baena what can. I say but she is stunning. Such a beautiful woman. She is in her 40's but she looks like she in her early 30's seriously. She really is that good looking. She really takes care of herself.
She dedicated to her kids which I love, she is a vegan, she hard working and determined in all that she does, be it modelling her work and her life. She really is such a natural beauty. She can look stunning with little make up on and she still looks like a million dollars. She is also genuine. Why she gives some one like me the time of day, She went out of her way to actually try and meet up with me when I was in America, but her schedule on the day didn't work out. But I am grateful for her actually trying to make it happen. So this lady I will always be supporting.
Any one who is grateful for the support, no matter how big or small like Michelle is with me and the love I give her on the site is awesome. Has great taste music and I can talk about Michelle for long as I can but this person is the real deal, she is who she is and that is awesome to me. So Michelle is my site beauty of the week. Long as I run my site here she will have my support on my site always.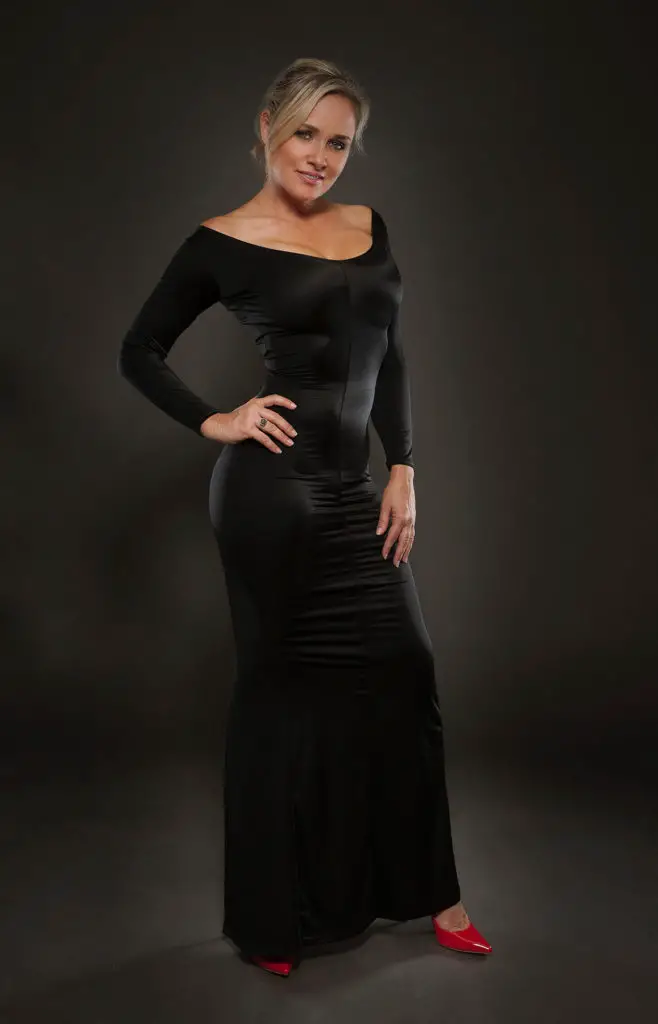 I think Rivah is amazing and of the best new acts coming out of Australia and is going to be huge and this is her incredible video clip for her song Cheerleader. Get behind it.
Charm of Finches is another amazing act who is doing great things. This two piece have the talent and the songs to back it up. This is an incredible song and video clip and this Australian two piece is gonna make music lovers want more.
Cking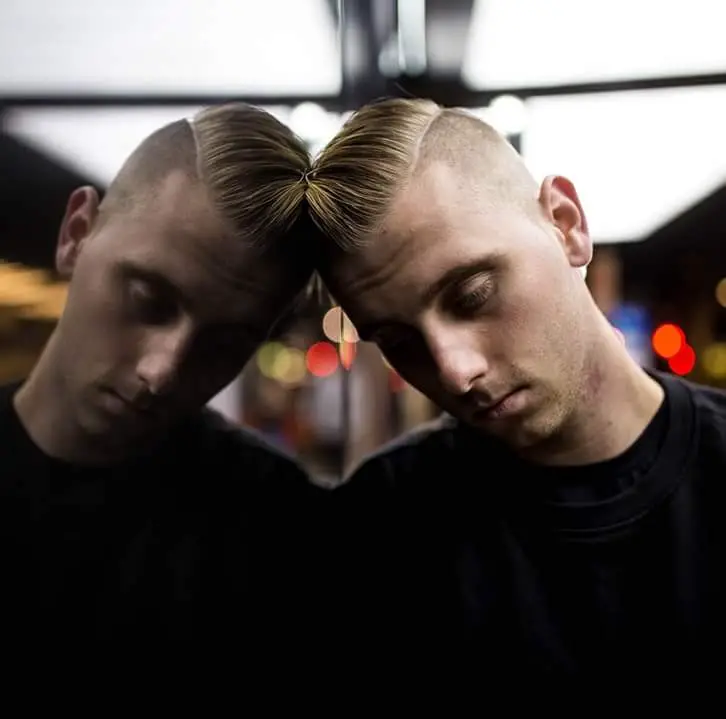 CKing is a Brisbane based rapper with a new song out. I dug it and this is what he had to say.
https://www.facebook.com/ckingtherapper/
1. How did you get into music?
When I was quite young I was introduced to the band Linkin Park, after learning their first two albums back to front I was introduced to Rappers like Tupac, Eminem and Biggie which was where I really started to gain interest. I started to rewrite their songs as my own, learning how to structure and how flows worked to each beat.
2. How did the inspiration for the song come about?
This song was inspired from a past relationship, giving her my everything, a situation happened where she no longer trusted me due to me having a lot of female attention at the time. She couldn't handle it even though I made sure I let it be known that I was down for her and her only. She tries apologising after realising what she's lost and I've heard it all before so I throw it all away.
3. How does a song start for you?
A song, especially like this starts with a story, a situation and how I'm really feeling about everything at the time reflects everything in the song.
4. Where do you get your inspiration from?
Emotions, I'm an emotional writer. Most of my music will come from a place within.
5. Has your songwriting changed from when you were starting out?
Absolutely, like a lot of my clients that I record will often start off writing bars as if they were sentences or paragraphs in the least.
I now have a process where I'll write what I want the song to be about, write the hook as it's the main part of it all then structure a story timeline within the first/second and or third verse.
6. What has been the best piece of advice you have given about your music career?
If you don't invest in yourself, nobody else will.
7. Do you have set theme for your music or does it go with the flow and changes?
I'll often set a theme before I write but it really depends on the mood and type of track it is.
8. Do like to write with out inspiration or distractions or do you need a bit of both?
Inspiration tracks usually turn out the best, distractions are something I'm still learning to deal with. Social media is a HUGE distraction that'll constantly take my attention away from what I was doing.
9. How important is having a plan in place for your music?
I feel having a plan will make or break the song. Well thought out and planned projects to me seem more worth it in the long run.
10. How important is your brand Cking?
I've been known as Cking since I ever started to say I wanted to be a Rapper/Singer from a very young age. It just stuck.
Royal East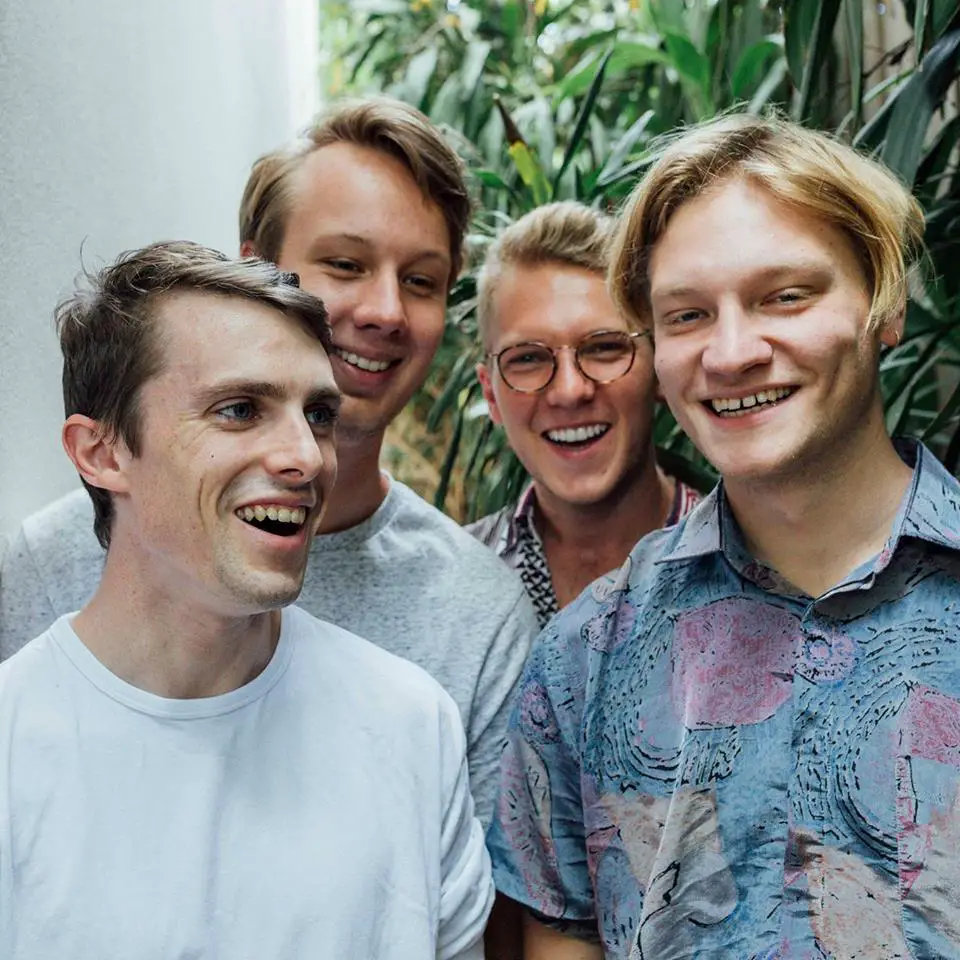 So these guys contacted me and I like what I heard and figure I would interview them for the site and this is what they had to say. With a new song out called Gin, this band is getting out there
https://www.facebook.com/royaleast/
1. How did you get into music?
As a band, music has always been an important part of our lives. Four-year-old Pat for example, used to walk around with a little battery powered tape deck listening to Pachelbel's Canon on repeat (before music streaming was invented playing a song on repeat required significant commitment. Especially for a four-year-old). His first instrument was the violin at age 4, and took up drumming and singing a few years later.
2. How did the inspiration for the song come about?
Pat wrote "Gin" because he wanted a person to know how he was feeling about them at the time. It's a collection of things that were important to him, and combines memories, experiences and emotions. This "Gin", is brimming with nostalgia and hope.
3. How does a song start for you?
Song-writing is about sharing something. It starts with an idea of the sentiment that we want to share with whoever's listening. We search for the elements that reflect that sentiment so that, when the listener turns on the track, they can hear that essential message.
4. Where do you get your inspiration from?
We're inspired by a beat that forces you to move, a lyrics that makes you dream, or a melody that makes you smile. Also we're constantly inspired by good musical performance, we go on band gigs and afterwards are raring to get back in the studio.
5. Has your songwriting changed from when you were starting out?
Our songwriting has changed a lot since we started out. Initially, the writing was based around a riff, and the idea grew organically in rehearsals – but it took too long and was time-intensive. Now we write full demos each and bring it to the band. We choose the best ones and jam them out until we're happy with it.
6. What has been the best piece of advice you have been given about your music career?
Simply, to work hard. If we are serious about it we must put the time in to create a band that people want to listen to and support. This includes the musical elements of songwriting and live shows, but also building a strong brand and media presence.
7. Do you have set theme for your music or does it go with the flow and changes?
We have a theme for our music, but it leaves plenty of room for creativity and for our musical imagination to run wild. We aim to capture the vibe of an intimate yet outlandish house party with all of our best mates. We want our audience to be grooving and having a good time when they're listening to our music.
8. Do like to write without inspiration or distractions or do you need a bit of both?
This is a mix throughout our songs and band members. Nick (drummer) likes to write the basis of a song without inspiration, but then uses a reference track when forming the production tones. Fraser (guitarist) likes to go into a track without any reference to bring his own style. This seems to be a strength so a song doesn't take too many elements from one particular place.
9. How important is having a plan in place for your music?
Pretty important when you want to bridge the gap between friends and real fans. We've spent a while trying to find and refine our sound as a collective. We all have different influences and tastes that presents a challenge sometimes, but mostly it is our asset! We recently realised we're an indie/pop band and the relief and freedom (paradoxically) that came with finding that was unreal.
10. How important is your brand Royal East?
We spend a huge amount of our time planning and managing the endless list of activities that accompany the writing, including the marketing so that people discover our music, managing our branding, and planning the direction we want to take our music. It's such a massive part of music these days – to have the brand AND the music – so we do our best to do it well but also fun.
Destiny Love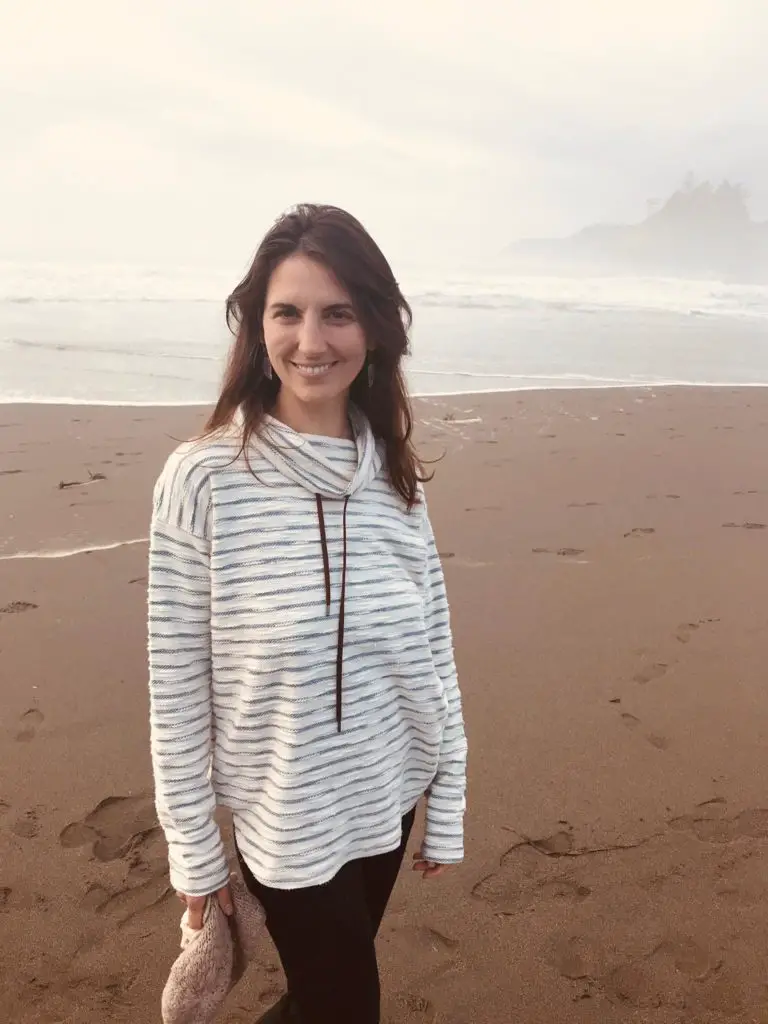 I think Destiny Love is amazing and what I wrote here sums her up the best. I think she is an inspiration and will continue to support her.
Inspiration is a word I don't use all that often but when I do it's for people that inspires with their hard work, their attitude to life and of course for me positivity. Destiny Love is one of those people and for good reason. To me she inspires people with what she does and who she is as a person. For starters she just really lovely, she cares about others and her positivity as a person will light you up.
She has a way with words, every time she writes something, you know she thought about it and it comes from the heart. She is writing a book which I am very much keen to read when it comes out. She is a great singer and her songs to me, breath positivity, harmony and bliss.
She has courses you can do on Udemy which is awesome to me. She does voice over work which I have been using. She hosts Cacao ceremonies until now I never knew what they were. Being there for others is something. I admire a lot. Vocal Opening, Embodiment, and Retrieval,
Meditation and Restorative Yoga Support, Relationship and Life Coaching are just some of the things she does.
There is really so much I could say about her and she writes far better than I do. But all that she does is just amazing. Being there for others, helping others with the skills that she has. She does Yoga, she has videos up on YouTube which you can watch. Her energy and passion are really infectious.
You can donate to her which I do to support in all that she does. You can find more about her at her website here. This beautiful person inside and out, is someone the world needs more of.
Monroe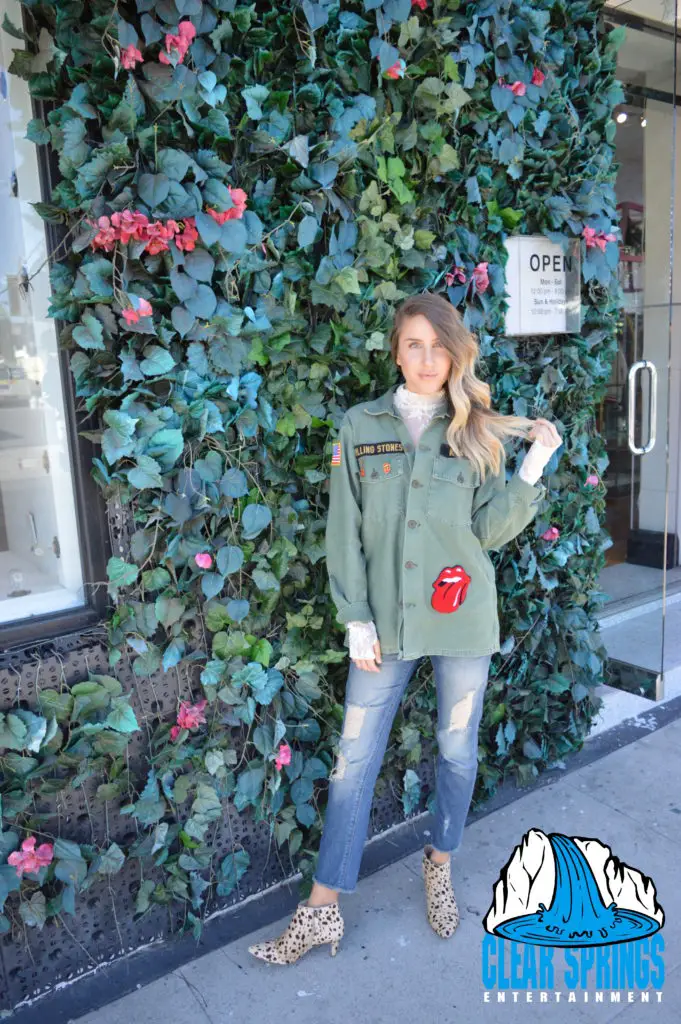 Photos by Me
Monroe is one of my favorite people I have interviewed and yes now we are friends. So I love giving this gorgeous talented singer songwriter, any publicity I can like making her a beauty of the week again on my site. So I am making her a beauty of the week again. Why because she has been always so kind to me, giving up her time to let me interview her, hang with me when I was over in America. She saw me on my last day of my trip and I am so grateful for that. She is unbelievably beautiful and so so sexy.  She has an amazing voice and incredible tunes.   She is a star and soon the world will know why I think Monroe is the real deal. Why she is one of the nicest hard working musicians I know.