So this is a cool video clip for Grizzlyshark for the song Sonic off their debut EP Restart
Brisbane based Easycore/Hardcore Punk outfit Grizzlyshark have just released their debut two-track EP 'Restart'. They have also released a new video for single 'Sonic'.
Grizzlyshark formed in 2017 from the proverbial ashes of multiple local bands and have spent the past year writing new material.
Grizzlyshark kicked off the year with the release of their debut single and music video 'Game Over'. The single was aired on Triple J – 'Short. Fast. Loud.' and has received positive attention from Depth Magazine, HEAVY Mag, Overdrive Mag, Scenestr Magazine, The Rock Pit and many more.
'Game Over' was the first single from their debut two-track EP 'Restart' which was produced by Troy Brady (formerly of The Amity Affliction.)
Debut EP 'Restart' is available for download on all major online stores.
Sophie Armstrong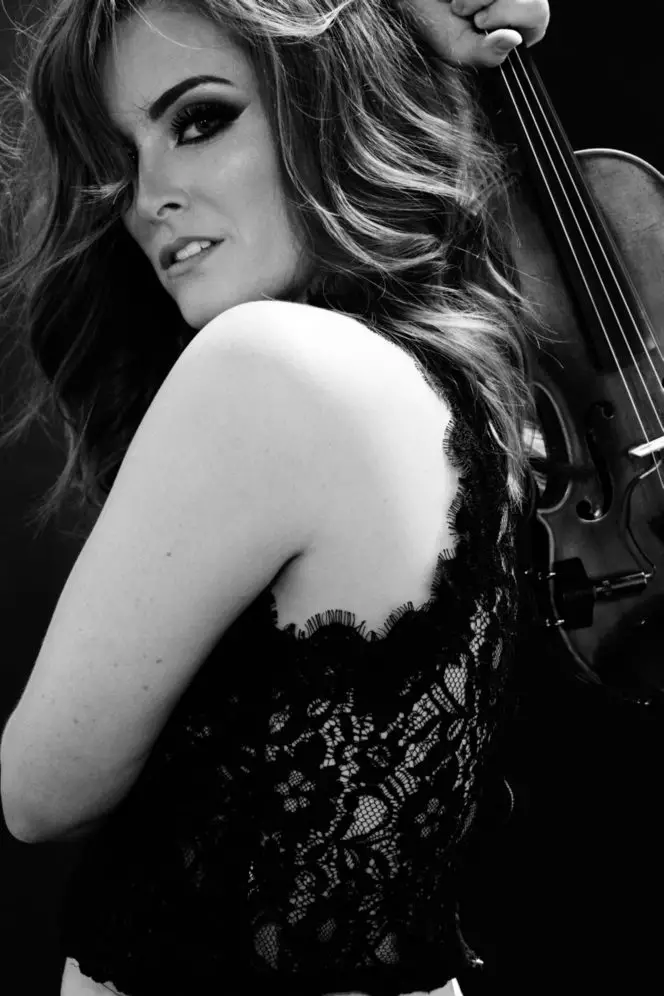 Photos by Paul Buceta
The luscious Sophie Armstrong formally known as Sophie Serafino is amazing musician who I have known for a number of years. I adore all her music, she is an incredible Violin player. She is a fantastic singer as well as being an all round talented lady. Now based in Canada and married with two kids and another on the way. She is still creating and making incredible music. I had to share these pictures of her as she still looks jaw dropping. So she is my site second beauty of the week. I previously wrote this but I feel no need to change what is written as I believe it's all true.
To find out more about Sophie visit here
Bottom photos by Phil Crozier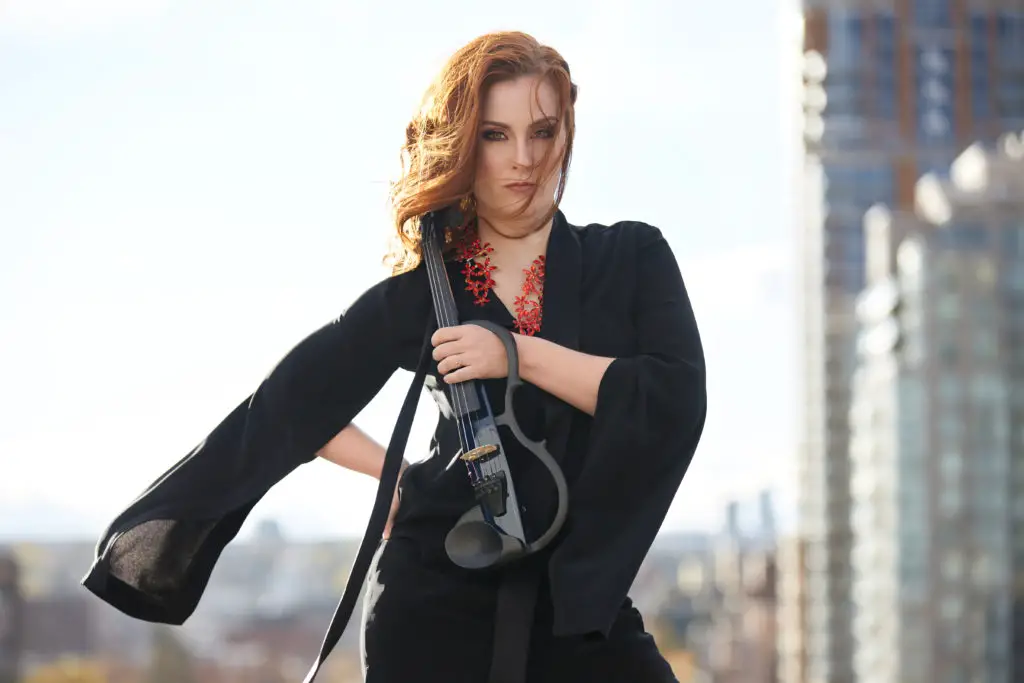 Olivia May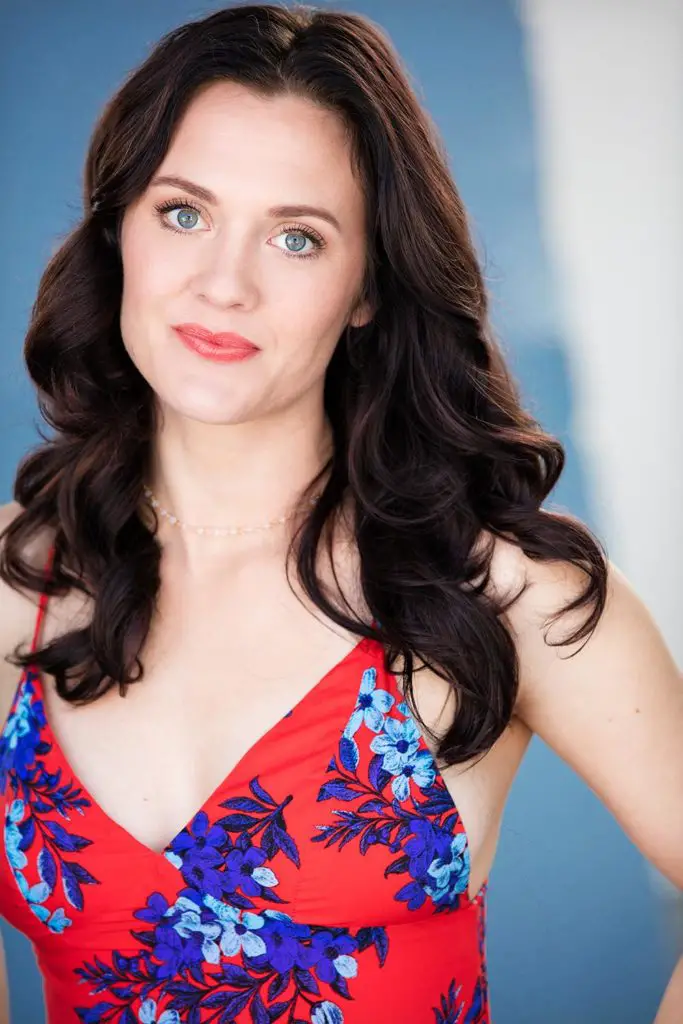 Ok I wrote a few years back but I believe every word of it and wanted to give her more love and this is all true. So why change a word.
I've given Olivia a lot of love on my site and for good reason. To me she is the complete package incredibly beautiful woman with an amazing flawless figure who deserves the best in all that she does. She is an incredible singer and songwriter with her own stuff. Her album Don't Look is one of the best of the year. She has amazing acting talent and I for one have loved her in the work I have seen she has done. I am a fan but just look at her, ain't she gorgeous and stunning. She really is a work of art. I think these reasons alone. She is my beauty of the week again.
Michelle Page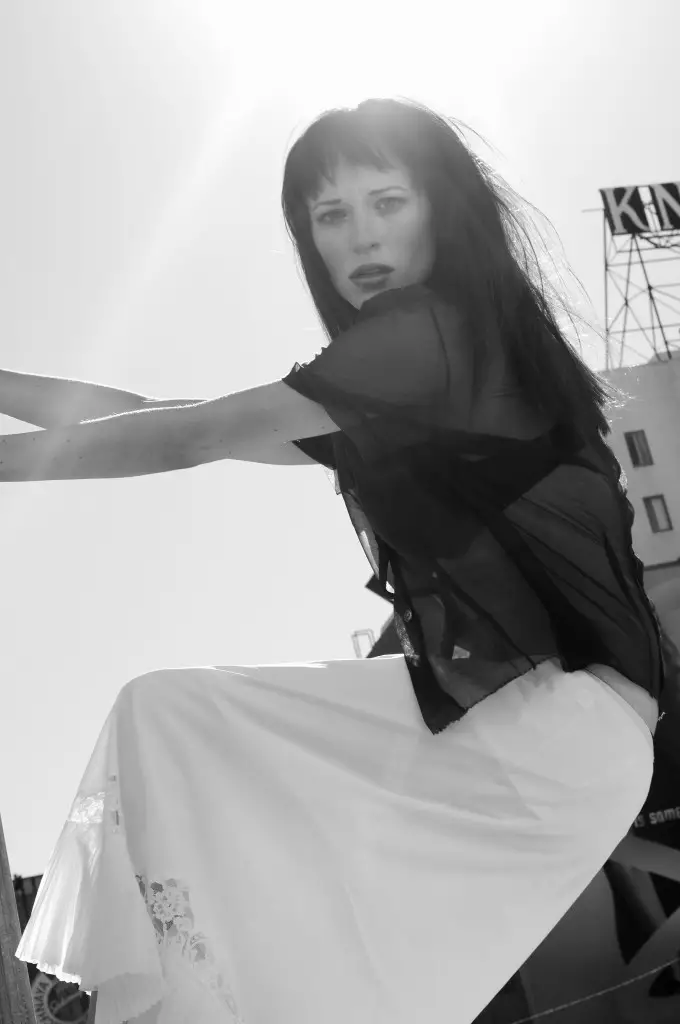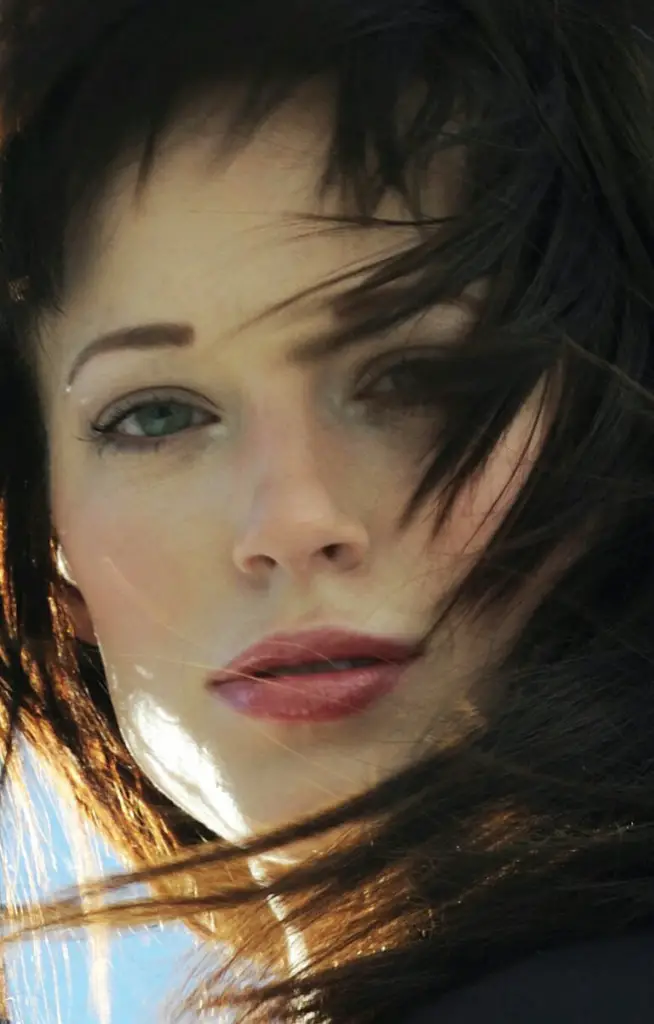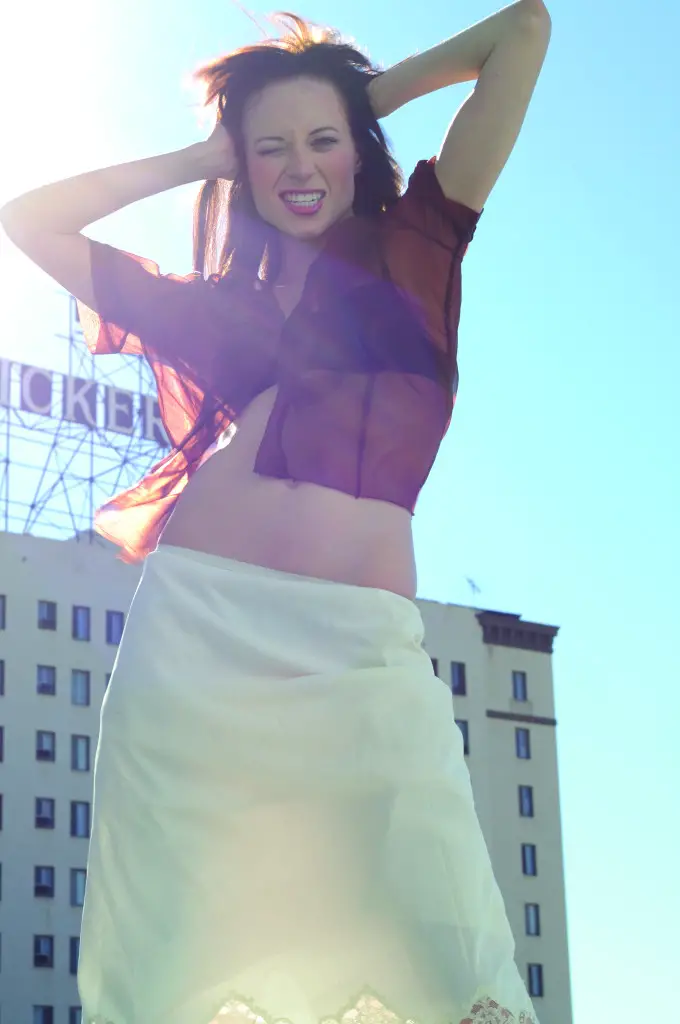 Photos by Patric Massou/Patrick Massou.
One of my favourite people is Michelle Page. She is an amazing person. Yes she is an actor but she is now kicking goals in New York studying Psychology at Columbia in New York. I know I keep giving her love on my site why because I think she is awesome at all that she does. She always gives me the time of day. She is dedicated to her schooling and everything else in her life.
It was so awesome to spend some time with her in February when I was back in USA. She has quality in her that I love which is kindness. She cares about others which I admire and I wish more people are like her. She still a powerhouse actor while studying Psychology in New York, She has done some amazing work and I know she will be kicking butts in both Psychology and acting. I think she is an awesome friend and will be supporting her always
She has awesome taste in music, and I always love hearing what she is listening to and she loves finding out what I have been listening to. She totally is an amazing person. Yes she is a beautiful lady, she always looks amazing but to me it's is inside and out. So kind and caring and just a joy to hang out with.  I can't wait until I get to again.
Jordan F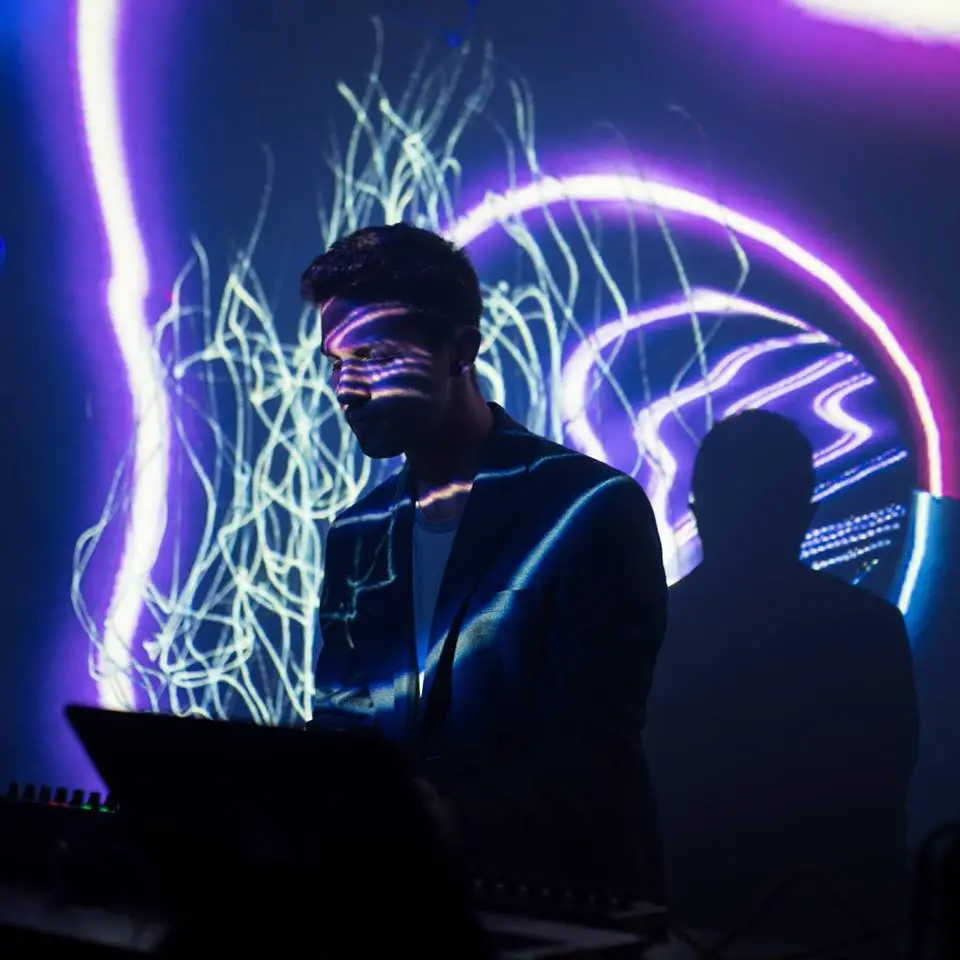 Photograph by Mark Owen
I flat out love Jordan F, his awesome sound is amazing. I finally saw him play last Saturday and he was on fire with a new album called Oblivion out now. I had to find out what he had to say so read on.
https://www.facebook.com/jordanfmusic/
1. What was the inspiration behind the new album?
1. I began writing 'Oblivion' in the wake of 2017. It is the summation of the progress over the past 8 years, which incorporates sounds from some of my earliest release to the present. It began with the track 'Labyrinth', which is a ten minute lovecraftian horror synth epic. The song opened up the sounds and tone for the world of 'Oblivion'. Once I had established the sound pallet and texture, the writing process was quick but natural.
2. Are you happy how it's been received?
2. Mostly yes, although it's a lot harder these days for releases to stand out. I think most listeners of the genre still like to play it safe with cheesy melodies and lyrics, or electro thrash style music. Regardless, I'm personally proud of the release and that's all I can ask of myself.
3. How was the recording process different to the last album?
3. There was nothing unique about the recording process compared to previous albums. All of the production and recording is done in Ableton with a handful of go-to plug-ins that I know very well. The only difference would be in the mixing stage where I buss all my audio tracks into groups, such as drums, bass, chords and melodies to glue the mix. I tried to take a step back from hyper analysing production and mixes.
4. Was the songwriting and style of music slightly different to your last album?
4. I wanted to write more interesting chord progressions, playing with a range of types as opposed to sticking with major and minor triads. It really strengthened the song writing of the album and helped convey a more compelling story.
5. How did you get involved with Vast Hill with doing an EP?
5. We discovered each other's music on Triple J Unearthed and caught up to talk about music. They're excellent musicians and understand theory really well and so we decided to combine our strengths to create a collaboration EP called 'The Win'.
6. Was the recording process different to earlier material?
6. Yeah it was very different. Usually I just write by myself and send tracks off to vocalists for a top line, whereas this collaboration made me feel like I was in a synth pop band. We met up on weekends and just jammed out with ideas, where it be a melody, chord progression or a drum loop I had started. It felt really organic and there were no preconceived ideas of what we wanted to make. It was a process that I enjoyed a lot.
7. How does a song start for you?
7. I'll start with a 16 bar loop and just start playing a chord progression. Drums are critical for the writing process as it establishes the wall of sound which everything needs to sit above. For example if you're using a drum kick that lacks sub then you don't want a bass sound that is going to squash the kick – it all needs to be complementary and relative to the frequency of each element. That's why I think establishing the right drums is a critical from the outset.
8. Were you happy how your last album was received?
8. I'm always searching for ways to evolve my sound that maintains elements that have made me known, but also bring something new. Right now I'm working with a range of vocalists and just writing things that can make me dance. My previous music has been very soundtrack and concept driven so writing more pop and dance friendly songs is exciting for me!
9. Do you think sites like newretrowave help you as a musician?

9. Absolutely. NewRetroWave has given many artists so much exposure to audiences across the globe and I've been very fortunate to release an album with them.
10. What do you hope the rest of 2018 will have instore for your music?
10. Writing more music! Maybe a few shows! But I'm working towards a studio album that will feature lots of vocalists that I've met personally. Although in the early stages, I want this album to break away from the conceptual stuff I've done in the past.
11.  What is next for yourself?
11. Continuing the journey and just keeping inspired!
Abby Ramsay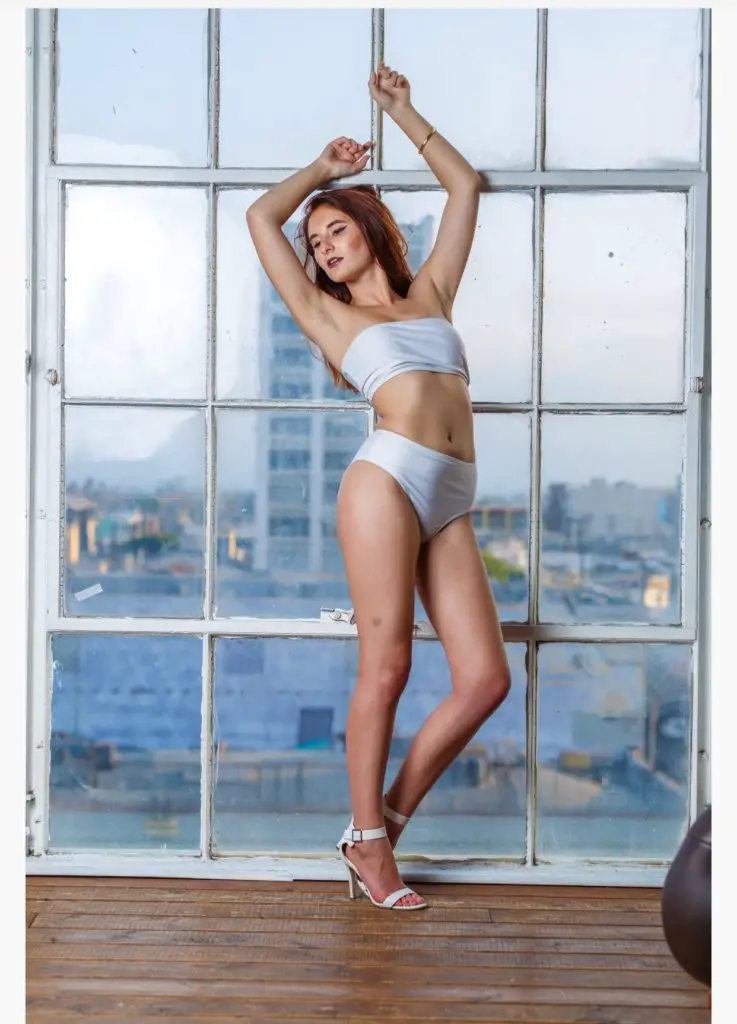 Photo by Kazafstone
So I got to meet Abby in January and she was way cool. Yes I interviewed for my video series and she was lovely to interview and all round awesome person. I thought these photos of her were awesome, she looks amazing in them, so I got permission to use the photos and wanted to share them. Abby is kicking butt in all that she is doing so will be continuing to support her in all that she does. The interview should be out real soon.
Photo by Efra Gomez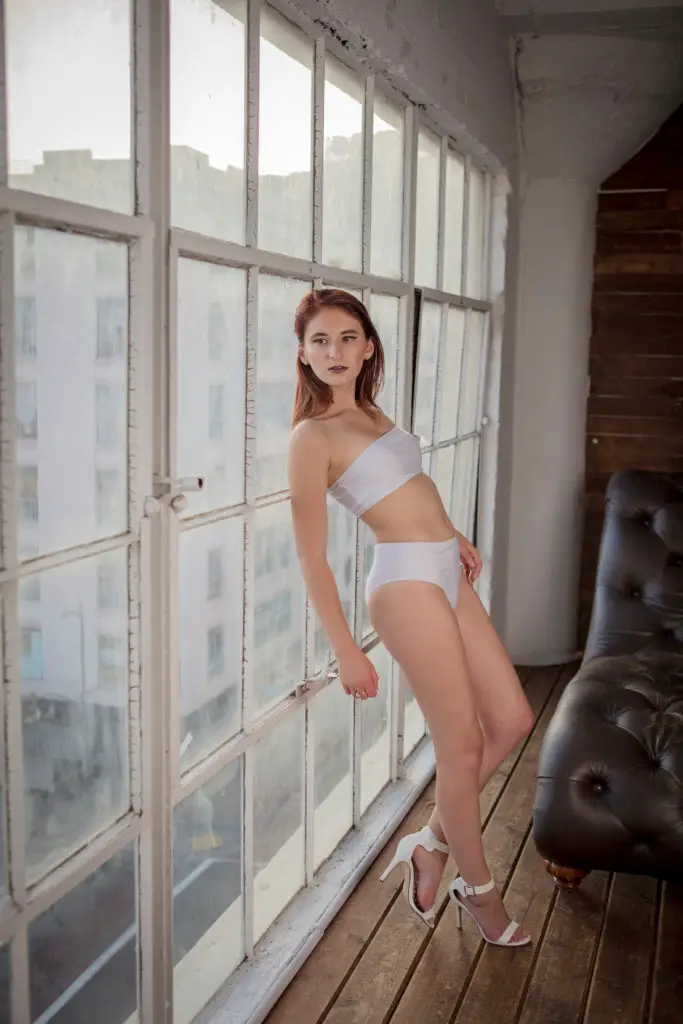 OK so I wanted to share Rivah incredible new track Cheerleader and it's a song that just mind blowing. I know she is gonna blow up. Trust me on this one, she has a talent, the voice and everything to succeed.
Then there is Youngblood with their amazing new song Dark Place and now that is a killer. I have been praising Youngblood for ages, I love their music that much I went up to Sydney to see them play live and interview them. They are gonna be huge and it's another must have tune.
Reel Tapes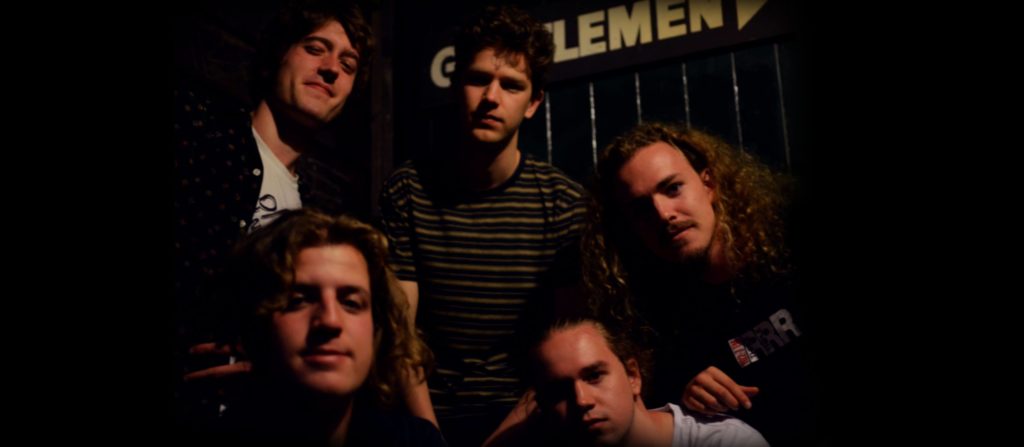 Reel Tapes are a good Aussie band and this is what they had to say about it all.
https://www.facebook.com/ReelTapes/
1. How did you get into music?
We began as mates at high school and had been playing together in the schools orchestras and ensembles for some time. As well as playing our guitars, some of us also dabbled with the cello, clarinet, saxophone and orchestral percussion. It would be pretty special if one day we got to play a concert with the Melbourne Symphony Orchestra. I'm sure our guitarist would be more than happy to have all of his solos played on the oboe.
2. How did the inspiration for the song come about?
The overall theme of the song centres around ideas of having desires and expectations and not having them met; whether they're realistic or not. This leant itself to drawing on some pretty diverse sources of inspiration, including Pink Floyd, Norse mythology and my own life experiences.
3. How does a song start for you?
I just sort of feel it. I'll just be jamming and something I play will sound really cool. I then play this riff about 500 times in different rooms of the house over a 3 week period. Then all of a sudden it's finished! We then work on it as a band and lyrics are added.
4. Where do you get your inspiration from?
I don't think we could pinpoint that precisely. The whole band listens to a lot of different styles and we often don't like music that other band members are listening to. But this is great for creativity! Everyone brings their own vibe and style and I think you can hear this across our tracks. Deep Space is an indie rock track, but there are some twangy guitar leads and groovy funk keys. Each of our songs is unique, but we do have a sound that is Reel Tapes. This sonic is a kind of British rock inspired thing.
5. Has your songwriting changed from when you were starting out?
Nah, I'm never entirely sure how the songs come about… they just do!
6. What has been the best piece of advice you have been given about your music career?
You must enjoy it! If you aren't having fun then what is the point? It's expensive to play in a band and not much money is made, so it's important that you do it because you love it.
7. Do you have set theme for your music or does it go with the flow and changes?
We play two types of songs:
1) Banger party tracks about going to parties and partying
2) Deeper tracks with plenty of groove and feel
So I guess the answers is whatever we feel like!
8. Do you like to write with out inspiration or distractions or do you need a bit of both?
Our band is a bit of a circus at times, but that's just who we are. A bit weird. We try to harness this, but sometimes we just need to sit down and seriously work out what we are doing and how we can improve it.
9. How important is having a plan in place for your music?
Plans are everything! We need to plan our set list, how we will get to the gig, how we will get home again after drinking all of the rider beers. We also want to make sure that everyone has a chance to hear our music, so planning how to get it into everyone's ears is also key.
10. How important is your brand?
It's important for us to present who we really are. We are fun band with up-tempo songs that are enjoyable. We want you to know that we are fun and cool people. I know that sounds super lame – but trust me we are.
City Of The Weak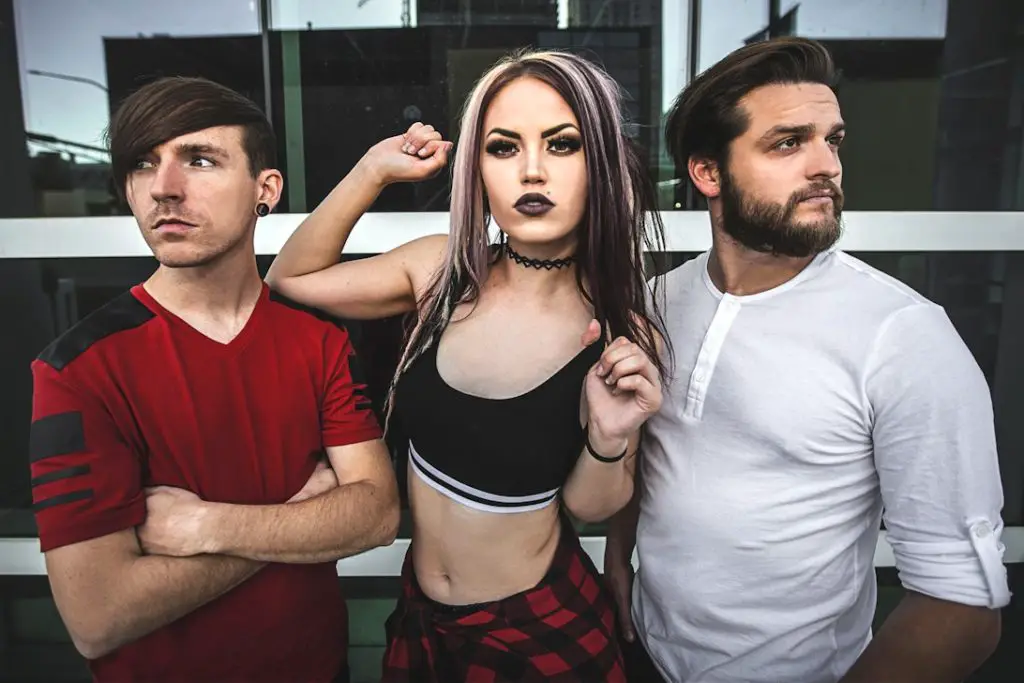 City Of The Weak are a great American band and one of the hardest working. With their new album Pulling Teeth out now. Stef w/ an F answered my questions and the go check out their tunes.
https://www.cityoftheweakofficial.com
1. How did you get into music?
When I was a kid growing up, I was always really lonely. I wrote stories which turned into poetry, which turned into song lyrics once I was gifted a piano from my grandma around age 8. I wasn't really exposed to a whole lot of music since I was from a small town & my parents didn't listen to music. So whenever I wanted to hear something, I just wrote what i felt like hearing.
2. How did the inspiration for the album come about?
Working in the music industry & dealing with all the bullshit that you come across is literally pulling teeth. Everyone has an opinion about what you need to do different or better, & everyone has something to say. There's never merit behind any of it, & you have to remember that one person's opinion is just that; it's an OPINION. We've never fit in with any of the cliques that come in the rock scene, nor do we want to. Pulling Teeth is our raw, real story that showcases exactly who we are and why we are here to stay.
3. How did the recording and production process go for the album?
We went into the studio in May 2016 w/ Craig Owens & Jordan Disorbo to get 3 songs done. Then we came back Oct/Nov 2016 & finished the rest of the album. Working with Craig & Jordan was literally the dream team. It was so great to work with a team that was insanely invested in authentic, original work. It was never about "you can't do that cuz that won't sell" or "you can't say that because it's too specific" like working with a lot of producers is. It was quite the opposite, & Craig encouraged me to get deeper & more specific, & it felt great to say all the things that I've been wanting to say. It felt amazing not to be stifled in our creativity. We had definitely been in a box for awhile, & breaking out was fucking phenomenal.
4. Was the recording process different to earlier releases?
Yeah, we really took things slower this time around & made sure things were recorded exactly how we wanted them. We just were a lot more mature & more familiar with the recording process. Our first two EP's were very experimental & we were very new at the whole process so we just went with the flow. This time around we really took charge.
5. Has your songwriting changed from when you were starting out?
Oh yes! Our first two EP's were written solely with jam sessions. Everyone plays their part in rehearsal & when you get to the studio everyone is discovering what things sound like for the first time ever. For "Pulling Teeth" we demoed everything out beforehand, & listened to what we were doing before making final decisions about what to lay down.
6. What has been the best piece of advice you have been given about your music career?
"Enjoy the journey because being on top isn't what it seems."
7. Do you have set theme for your music or does it go with the flow and changes?
We are very socially conscious so we like to address injustices that we see around us, we've written about child abuse, animal rights, gay rights, & more. Obviously whatever issues we are facing in our lives at the moment are our biggest inspiration. A common theme throughout our career has been about not giving up when the world is against you, & that you are in control of your own life.
8. Do like to write with out inspiration or distractions or do you need a bit of both?
I like to write just a few minutes every day. I feel like all my best ideas come right away. The longer I sit there trying to think about things, the more forced it becomes. 20 minutes at a time is what works for me.
9. How important is having a plan in place for your music?
Having a plan is everything. So many bands fail at various stages of their careers, simply because they didn't have a plan in place. You have to be prepared for everything, & know how to face obstacles when they arise.
10. How important is your brand City Of The Weak?
Our brand is everything. We are very edgy, modern, & we don't give a fuck what people think. We are more than just a band, we want to build an empire. We want to lead a movement of people who don't fit in anywhere, people who have been the underdog & been underestimated. We want to show people that they are not what other people think about them. They define themselves.
I could do a blurb on why you should listen to this but well just have a listen and make up your own mind. Just do it.