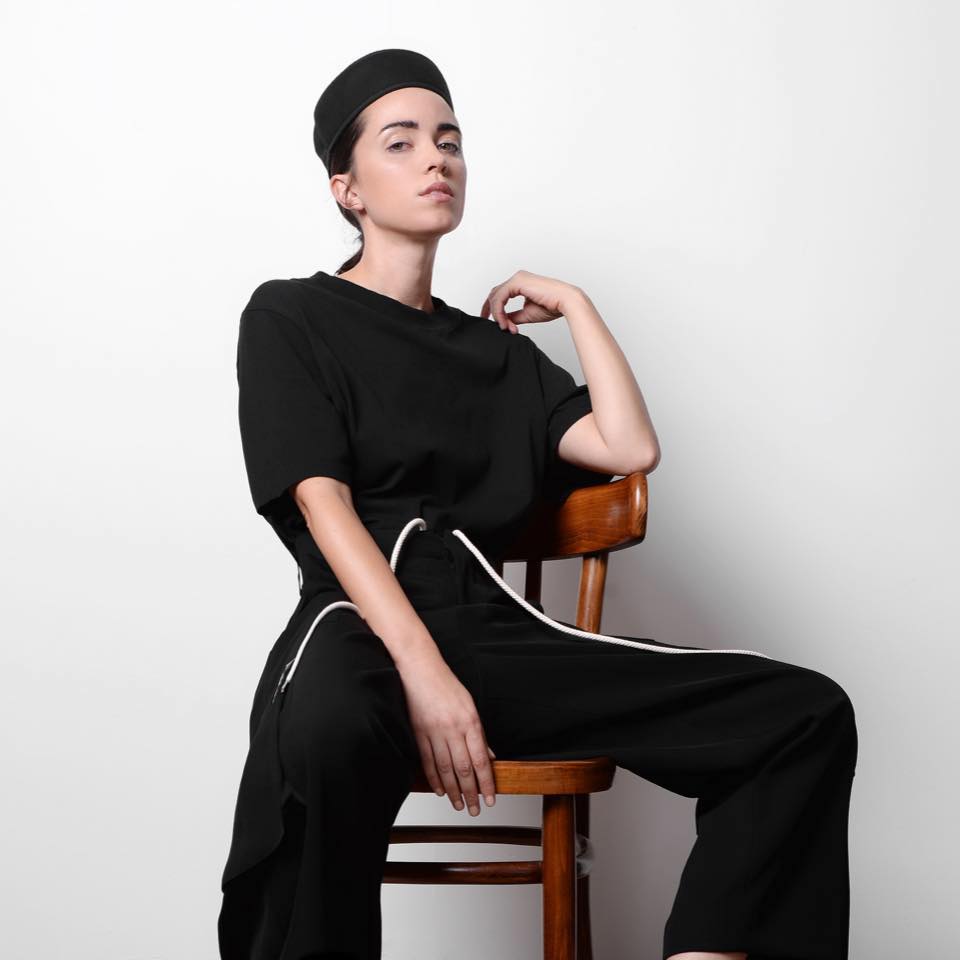 So I have know Kate for a very long time over 10 years and has been supporting her always and when Kate Boy came on the scene. I was hooked.  So her new song Giants is out and it's amazing. I wanna see them play again and of course hear new music from them which sounds amazing like Giants does. So go buy it like I did from my favorite digital retailer ZDigital.
Ella Cannon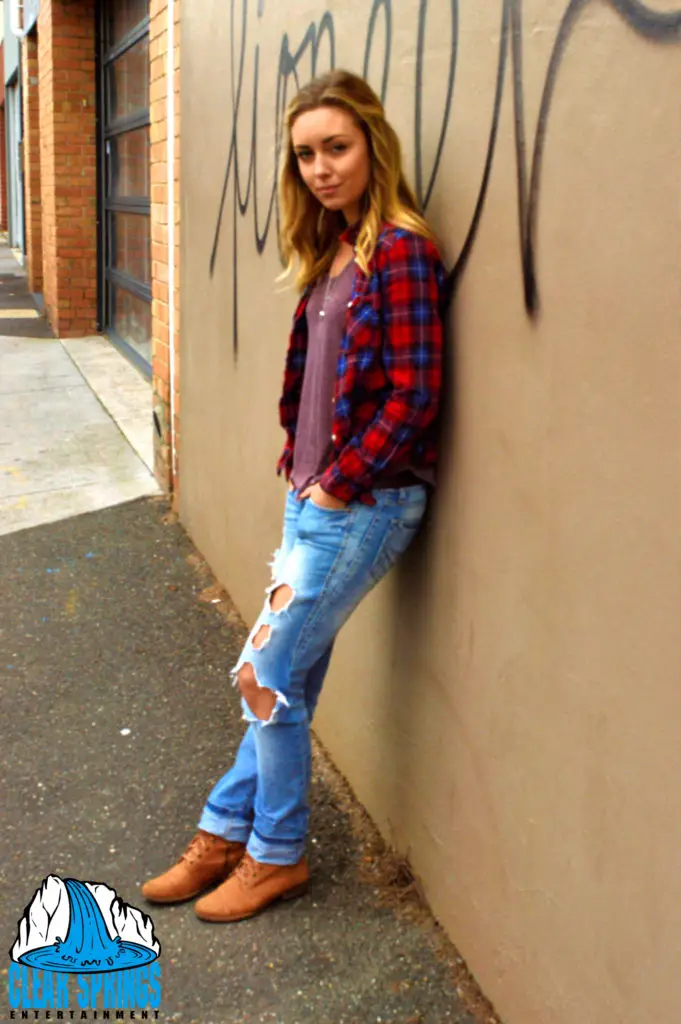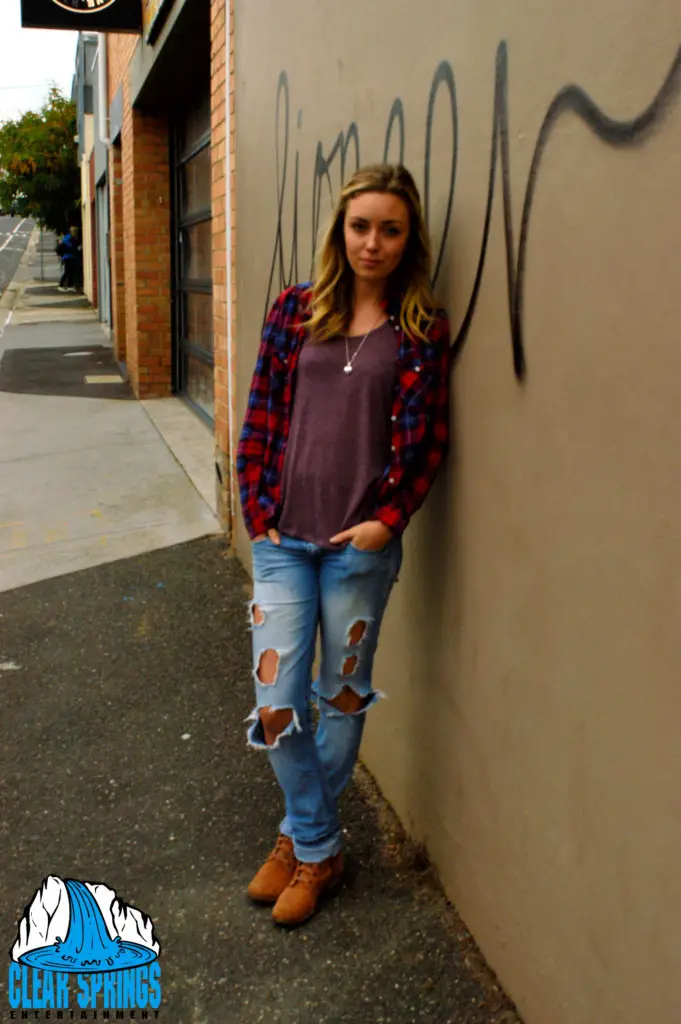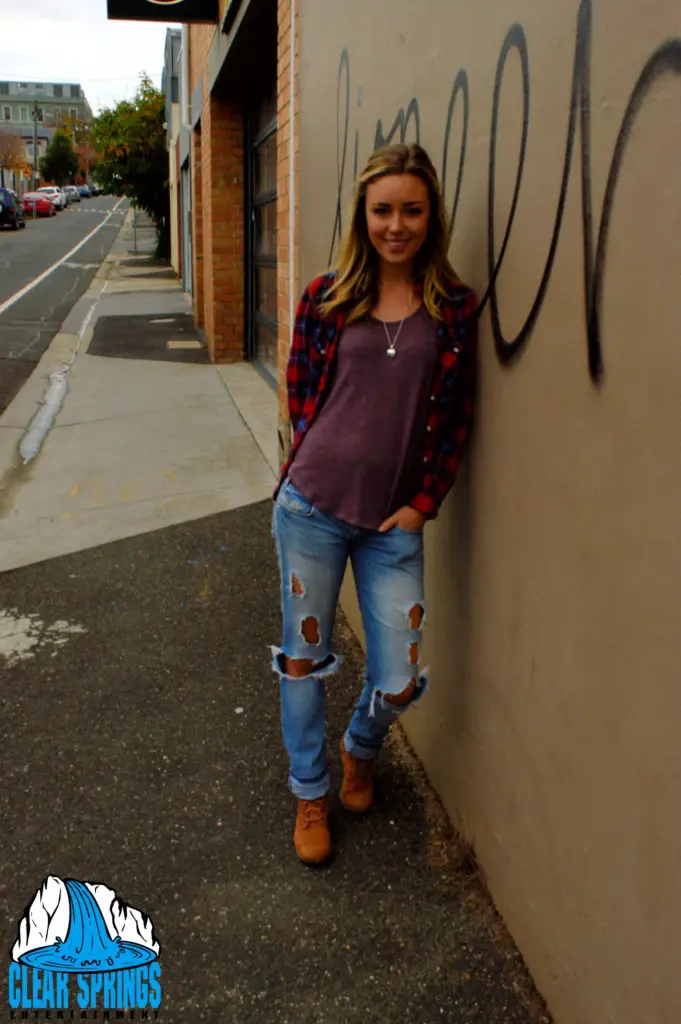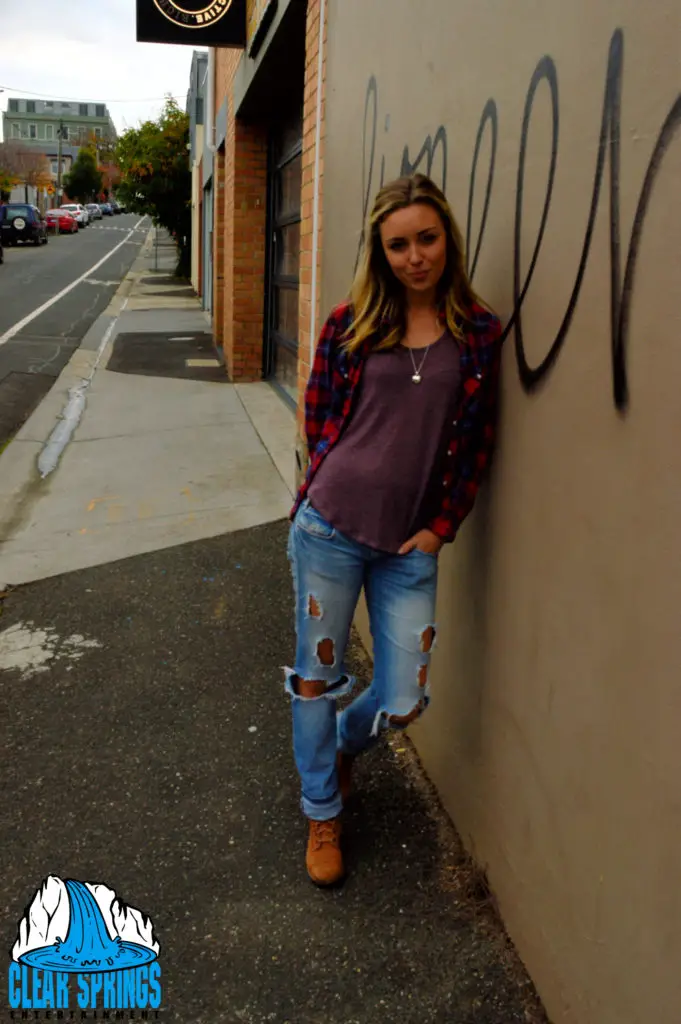 Photos by yours truly
What can I say but I think Ella, is an awesome person, such a talented actor who I have known like forever it feels like now. She is now kicking goals in Canada and appearing on the show iZombie and I am so totally happy for her. She is such the loveliest person in the world. Gave up her time to let me interview her when I went to America in 2015 and all the other times as well. She really is the real deal and a talented, beautiful actor who puts in 110% in every performance that she does. Yes she is beautiful with an incredible figure but to me it's about her work as a person and who she really is.  She is one of the kindest hardest working person's I know and I will be continuing to support this powerhouse Australian actor. So go put her in your film or tv show you will not be disappointing folks. So yeah she is my sites third beauty of the week.
My gorgeous and talented friend Shannon Hurley has released her latest video clip I Found You. A shot for shot re-shoot of Belinda Carlisle's "Mad About You" video.  It's really well done and the song is great check it out.
Crista Flanagan
So I have some interviews in the pipeline, have sent of the relevant stuff to people to make it happen, so I having a second beauty of the week on my site and it's the gorgeous and talented and very funny Crista Flanagan. I have been a fan for a while now and love what she does as an actor. She is some one I would very much love to interview on the site and if you can help make that happen would be awesome. But we will see.
It's also my birthday 36 years old and having an awesome day. So this talented american actor is some one I would love to interview on the site. A guy can dream right. Any how I have more interviews lined up and yes the video series is almost nearing finish.
Sorry for the lack of updates on here, it's been slightly annoying that my laptop screen has decided to not function properly. So having to use a docking station to get it work is what I am doing at the moment. I am reflecting at the moment. My birthday is on the Tuesday.  36 years old and is truly blessed by the support of so many amazing people whom I have been able to interview and become friends with because of this site.  The video series on my trip is almost finished hope to have it out in July some time.
But enough of the chit chat. I am making some very special my site beauty of the week.  The gorgeous and talented Natalie Pearson who I would love to see very much play here again in Melbourne she is talented country singer songwriter with a great voice, killer songs and she unbelievably beautiful. This talented lady can do no wrong by me.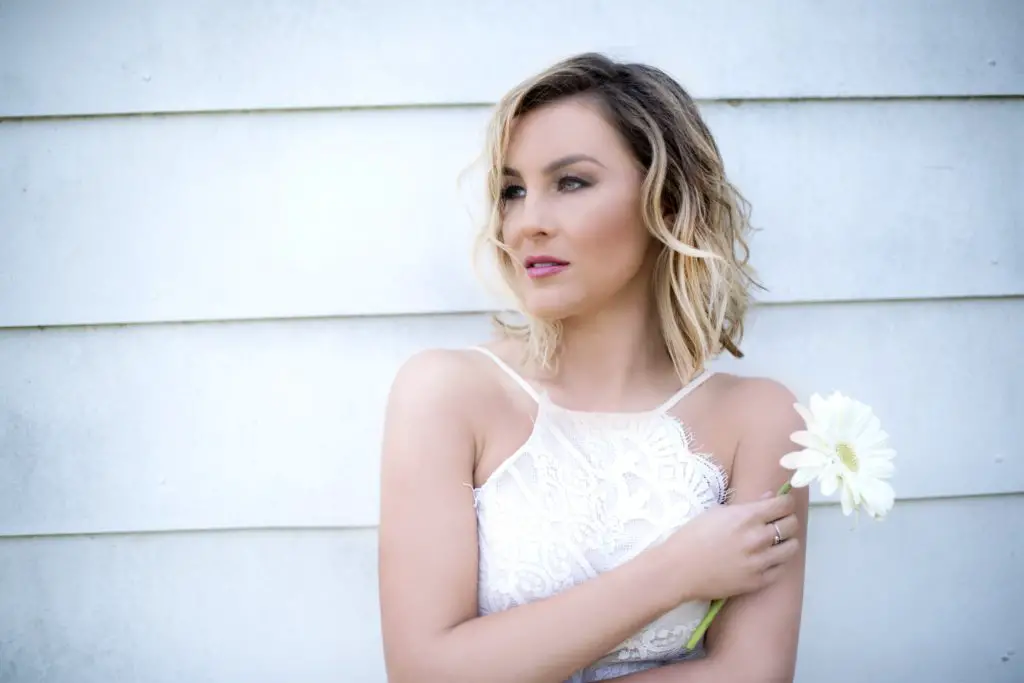 So go and support here and buy her incredible music, she is a star and will be one of the biggest things in Australian country music mark my words.
White Bay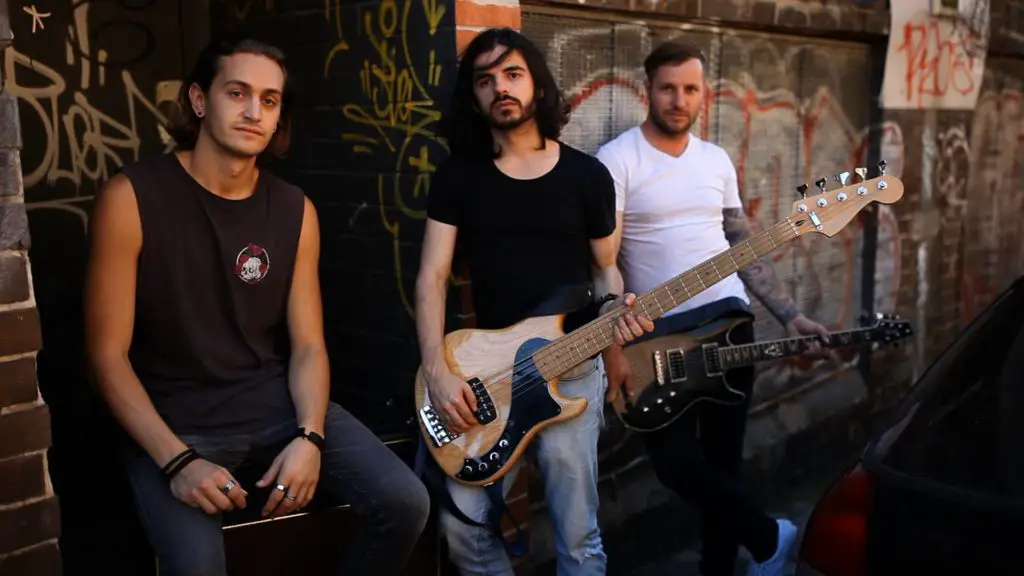 White Bay are an Aussie band doing good things, this is what they had to say.
https://www.facebook.com/whitebaymusic/
1. How did you get into music?
Dennis, Rory, and myself (Sam) all began our varied musical journeys at a young age. We emerged as young contemporary musicians from differing musical backgrounds, though we all share common interests and are driven equally by our passion to live and breathe music. Rory started learning guitar at 7, Dennis started playing guitar and bass at 12, and I started with Classical Piano from age 5.
2. How did the inspiration for the song come about?
In My Head was inspired by, and written after, an exhausting and trialling relationship that I (Sam) had recently come out of. The lyrical content and story is generally built around those feelings, while the structure of the song came together in conjunction with the development of the story.
3. How does a song start for you?
Well, this song (In My Head) in particular was written around the main riff. So this one started with a riff! It varies on a song-by-song basis though, really. Sometimes a song is conceptualised as a theme or idea before an instrument is touched. Other times it's a combination of moments of inspiration and actually playing around on the guitar alongside vocal improvisations. Sometimes as a lyricist and melody writer I'll mumble gibberish around a vocal melody while playing progressions and see what comes out!
4. Where do you get your inspiration from?
Inspiration varies each day! We all have eclectic musical tastes and draw on these depending on what we're into or listening to on a certain day. Personally, I experience erratic changes in what I feel like listening to on an hourly basis. Beyond the band, Rory and myself both have degrees in classical composition, while Dennis is currently finishing his degree in contemporary performance. Basically, we all draw our inspiration from a wide-range of influences. We all share big rock influences such as Metallica, Nirvana, Foo Fighters… But we all have separate influences we bring to the band too. I personally love vocalists John Fogerty (CCR), Chris Cornell, Kurt Nilsen (a Norwegian singer not many people know!), while Rory loves super heavy bands like Meshuggah, Dream Theatre, and Dennis loves The Offspring and heaps of others!
5. Has your songwriting changed from when you were starting out?
Yeah, it's changed. We're always learning and listening to things we like. We have a sound we like, but moving forward and not getting stuck to one sound is something we think is natural and interesting. We've already written EP number 2, even though we haven't even released our first one yet, and theres a development or change in the style and sound.
6. What has been the best piece of advice you have given about your music career?
There may not be one singular piece of advice but more so an overall sense and understanding that it's hard to make a living as a musician. Quite often you're subsisting and getting by. Being told over and over that it's hard to make a living as a musician has made us work harder! Basically, being forewarned about it and being told it may not be the best choice as a career pushed us to work harder.
7. Do you have set theme for your music or does it go with the flow and changes?
We don't have a set theme. We're writing what we like at the time and what we think sounds good, presenting that, and hoping other people like it too.
8. Do like to write with out inspiration or distractions or do you need a bit of both?
Being inspired is what drives us as musicians. I need to be inspired to write something I really care about. If I'm uninspired, chances are it won't be my best work. Inspiration doesn't have to be directly linked to a story. If a song has a certain feeling or mood, that can also be inspiring and drive creativity. Distractions – well we don't need them, but they are normal and human, and we deal with them as best we can.
9. How important is having a plan in place for your music?
Plans are important, but you need many of them. You can have an overall plan to write, record, release music, but you need sub-plans, and further sub-plans. There's plenty of planning as a band. Without a plan you're just hoping things go well. Even with a plan, things can often not go the way you want. Make plans.
10. How important is your brand White Bay?
What's important to us is that we enjoy the music we create and release, and we hope people can connect to our music and enjoy it themselves. We're a serious rock band, but we're all individually pretty relaxed and enjoy not taking our-selves too seriously. We're hoping that comes across in the film clip! We'd like people to see us an accessible band they can interact with on a personal level and we'd like to build a culture around us that people, and ourselves, enjoy.
Anne Bainum
Photos by Craig Seay and used with permission by Craig and Anne
Ok so I am following Craig on Instagram and saw him posting photos of Anne Bainum and I was like who is this woman, she is unbelievably beautiful and knew I had to make her my beauty of the week on my site. So I contacted Craig and he and Anne allowed me to use the photos of her. Since there are going to be a few this will be a very special beauty of the week, where I am going to be doing a lot of posts with pictures of her. She really is stunning. I don't know a lot about her but she is into photography which I think is cool. So Anne is my site beauty of the week as this woman is unbelievably beautiful and I can't wait to share more pictures of her here.
My gorgeous friend Katey Laurel has a new EP out called Daydream and I for one can't wait to hear it. I donated to the fundraising campaign so I am getting a CD copy so I am looking forward to hearing it playing. The video clip is stunning and she looks so beautiful in it. She is stunning and I urge to get the EP. Katey is fantastic talent and she worthy of your time listening to it.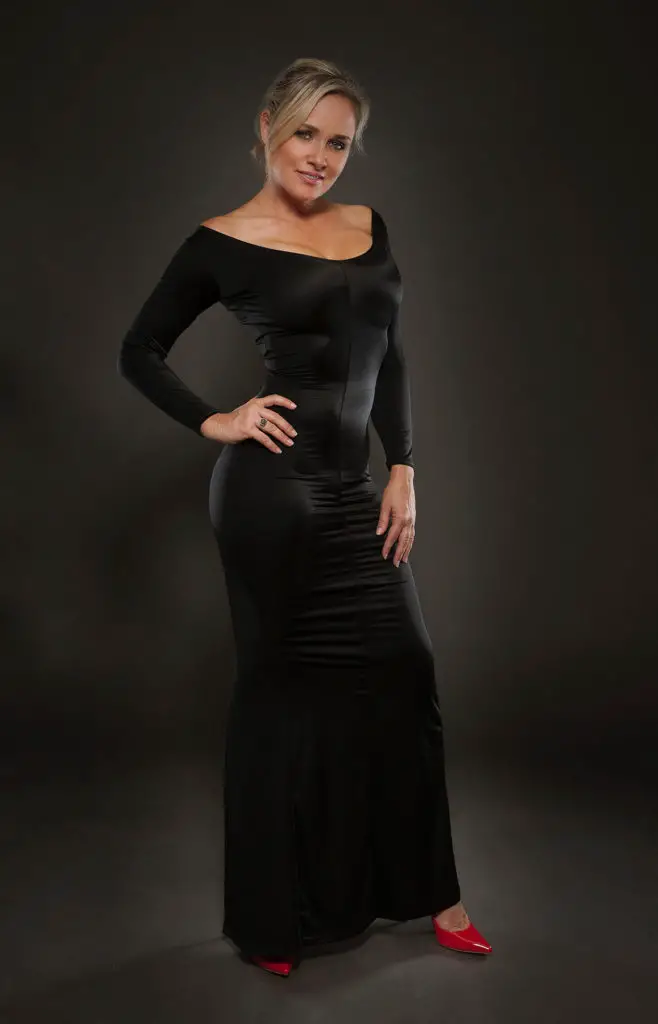 Photo by Chaz Photographics
My friend Michelle Baena has adopted a Vegan lifestyle and is getting involved with the company Beauty Counter I wanted to give her some more love on my site so I am giving this a plug for her and these are her words below.
Hi friends and family,
As many of you know I have adopted a Vegan lifestyle, and animal activist which has transformed my life and overall health. Using the same principles of plant based, chemical free & eco-friendly components that I use to determine what goes into my body, I used to find similar products designed to go on my body. That search brought me to Beauty Counter. I love the Beauty Counter products so much that I just simply knew I had to get involved and become a consultant. Being able to get the safest, most natural and healthiest products into the hands of people that value those principles is a goal that Beauty Counter and I share.
Click the link below and you can read and learn more about the products and mission based company and learn how were working to change legislation and the beauty industry.