Dubarray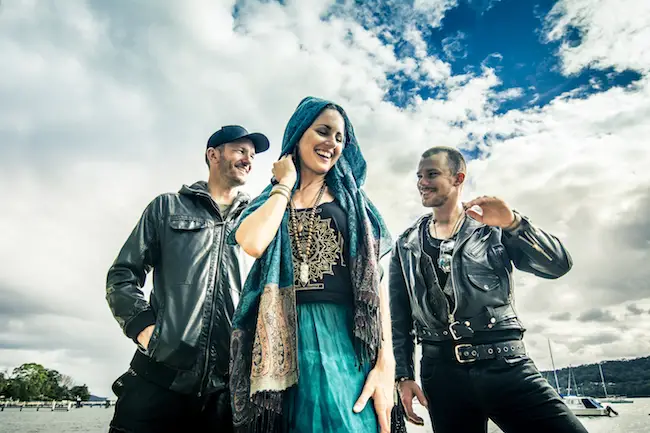 Dubarray have an album out called Inner Sanctum and this is what they had to say and go see them on tour
DUBARRAY
INNER SANCTUM | ALBUM TOUR DATES
May 31st – The Shared Yandina, Sunshine Coast, QLD
June 1st – Mandala Arts Cafe, Gold Coast, QLD
June 2nd – Sheok Shack, Fingal Heads, NSW
June 3rd – The Brunswick Hotel, Brunswick Heads, NSW
June 8th – 10th – Palm Creek Festival, Palm Creek, QLD
June 29th – Byron Bay Brewery, Byron Bay, QLD
June 30th – Full Moon Dance, Verridale, QLD
July 1st – The Bearded Lady, Brisbane, QLD
1. How did you get into music?
Hmmm. Music has always been a part of all our lives in someway or another. I guess music got into us at a young age is the best answer for that question.
2. How did the inspiration for the album come about?
The album's theme was inspired by our research into the innate healing mechanisms of the body & the power of food being thy medicine. There are some light and shade's throughout the whole album but the heavy stuff was also fuelled by personal experiences of our loved ones being challenged with health issues such as cancer, This also opened us up to the capitalist agenda behind the big pharma that is now our "health" industry. We named the album after the track 'Inner Sanctum' as we felt it summed up the albums journey and the timely importance of the message behind it. The track was also the oldest standing track on the album as we actually started writing it 4 years ago but it only grew wings recently.
3. How does a song start for you?
Sometimes a song will start with the lyrics & sometimes the song will start with a beat or a chord formation. We don't really have a set way to write, we just await the inspiration in whatever shape or form it comes in from.
4. Where do you get your inspiration from?
Life and everything going on in and around it. We are also super inspired by other artists and hearing new music from our friends.
5. Has your songwriting changed from when you were starting out?
Not really. With this act it has always come in from a lot of different angles. We try to keep it as organic as possible which sometimes is hard when your dealing with electronics but somehow we find a nice balance.
6. What has been the best piece of advice you have given about your music career?
Always remember its about the music. Concentrate on writing good songs that connect with the crowd you want to attract and don't worry too much about the rest as it will fall into place. Be ready to be versatile as well if you want to make a living out of it.
7. Do you have set theme for your music or does it go with the flow and changes?
We try to theme each album appropriately. This album was themed towards the innate healing ability where the last album 'Sound of Prana' was a soundscapes of the seven chakra & the album before that 'Visions Collide' was themed towards the collective conscious awakening.
8. Do like to write with out inspiration or distractions or do you need a bit of both?
We need to write without distraction but that's always tough so we try to put ourselves in the best possible place for that to happen.
9. How important is having a plan in place for your music?
Its important to have plans in place for the release of the music, the touring and exposure of the music. But the writing I feel must happen organically from inspiration. You can plan to go one direction but your creative will take you in another so you have to be ready to adapt.
10. How important is your brand Dubarray?
Well if it wasn't important we wouldn't really be playing music under the name so I guess it is pretty important!
OK here are two awesome Australian acts worth listening to. Both these clips are first rate and are worth watching.
Emecia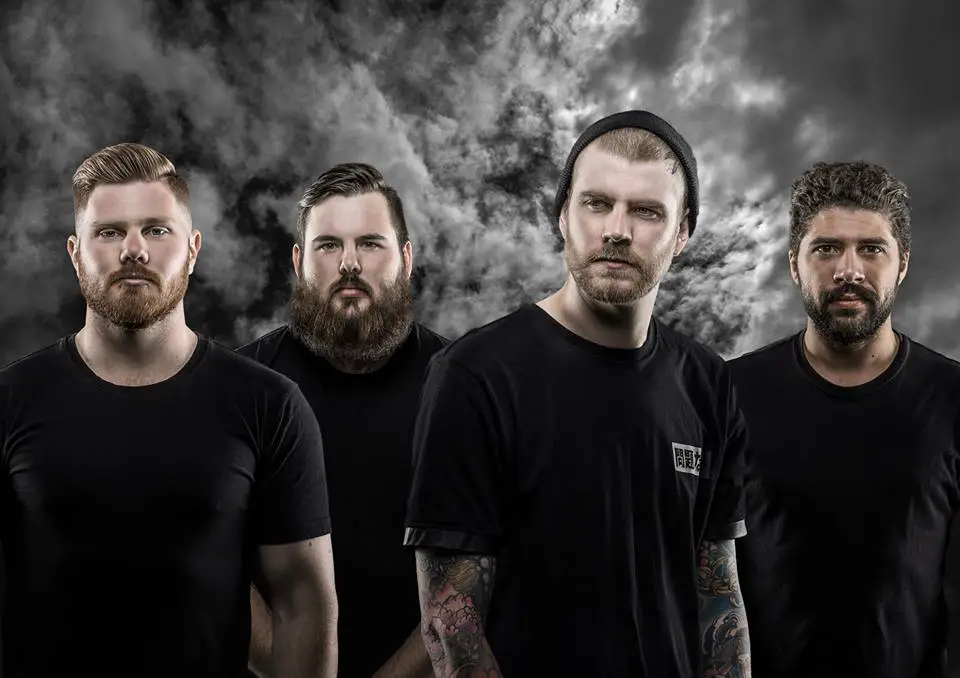 Photo by Josh McCawley
Emecia are an awesome Australian band and they have their debut album out now and this is what they have to say.
https://www.facebook.com/emeciaofficial/
1. How did you get into music?
I grew up listening to my dad's music collection, which comprised of mostly 80s rock and metal. He had cases of mix tapes he made over the years. A lot of stuff that was fast, aggressive and full of passion.
2. How did the inspiration for the album come about?
It was something we've wanted to do for years so it inevitably had to happen. It's essentially a time capsule of thoughts and feelings; trials and tribulations that we've all encountered over the last few years. There are lots of things in there that nearly broke me but ultimately made me stronger.
3. How does a song start for you?
Thoughts float around in my head until I purge them on to paper. It usually starts off as a tangled mess. As I keep writing, I start to understand what I'm trying to express. The hard part is working out how to say it.
4. Where do you get your inspiration from?
Life. Things I see, hear, feel and experience. I draw inspiration from anything and everything.
5. Has your song writing changed from when you were starting out?
The way a song forms is still very similar, but these days we have our own little home studios, so the production side of things has become a lots more streamlined. It's become a lot easier to start putting something together and then tweak it until we're all happy with the result.
6. What has been the best piece of advice you have given about your music career?
Never expect anything.
7. Do you have set theme for your music or does it go with the flow and changes?
If it's eating away at me, it's probably what I'm writing about at the time. Writing, and just generally keeping creative, stops things from eternally rattling around in my skull.
8. Do like to write without inspiration or distractions or do you need a bit of both?
When I'm ready I write, I write. I don't think you can force yourself to create. It happens when it happens. It's a cathartic process, for sure.
9. How important is having a plan in place for your music?
Very. We are constantly setting ourselves new goals. It helps drive us to keep pushing forwards. I don't ever want to fall back on being satisfied with what we've done. We always strive for better. Complacency is the death of art.
10. How important is your brand Emecia?
It's a big part of me. It's full of my blood, sweat and tears. It's used as a tool to express things that I don't know how to express in any other way.
Michelle Page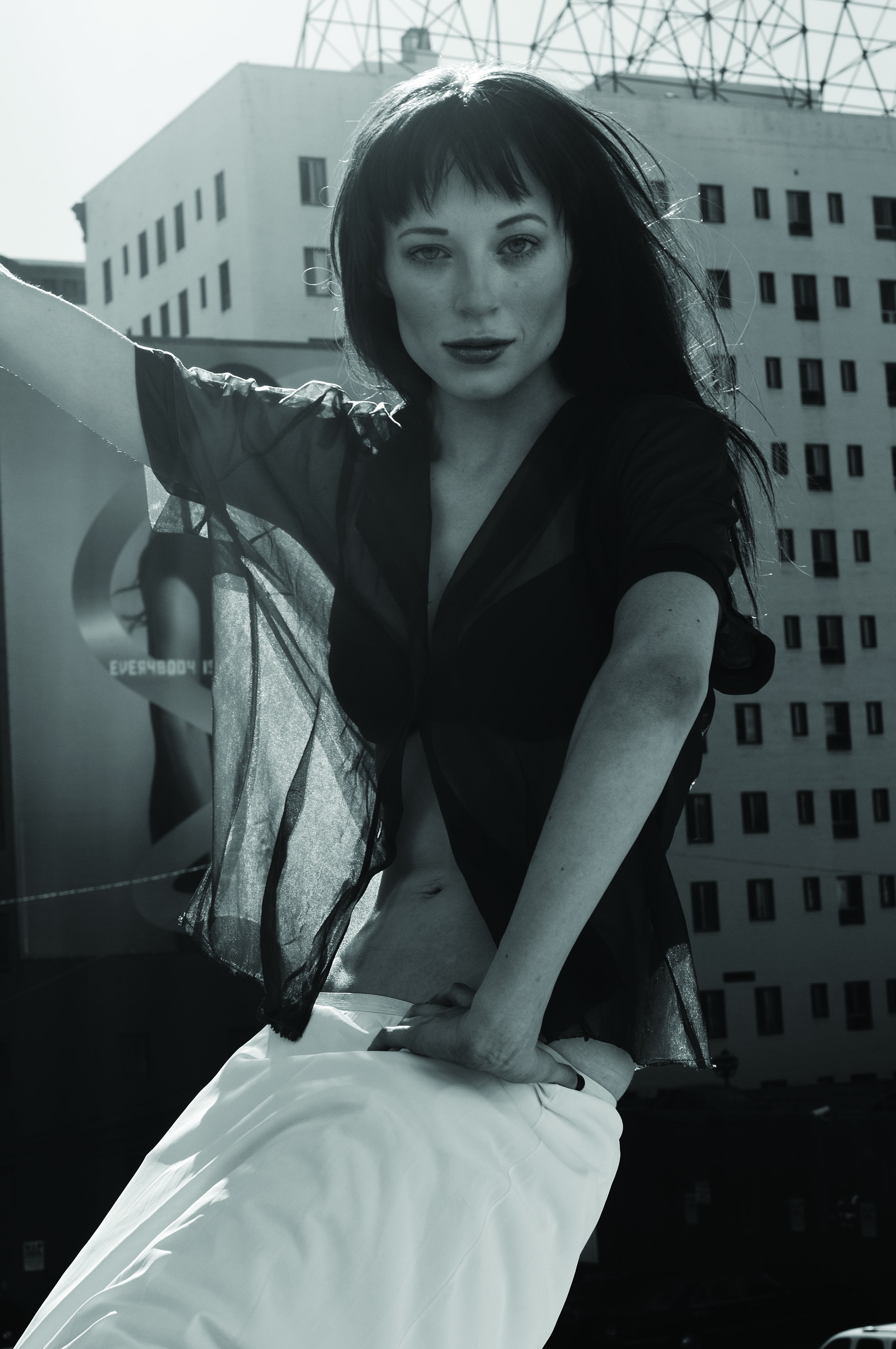 Photos by Patric Massou/Patrick Massou.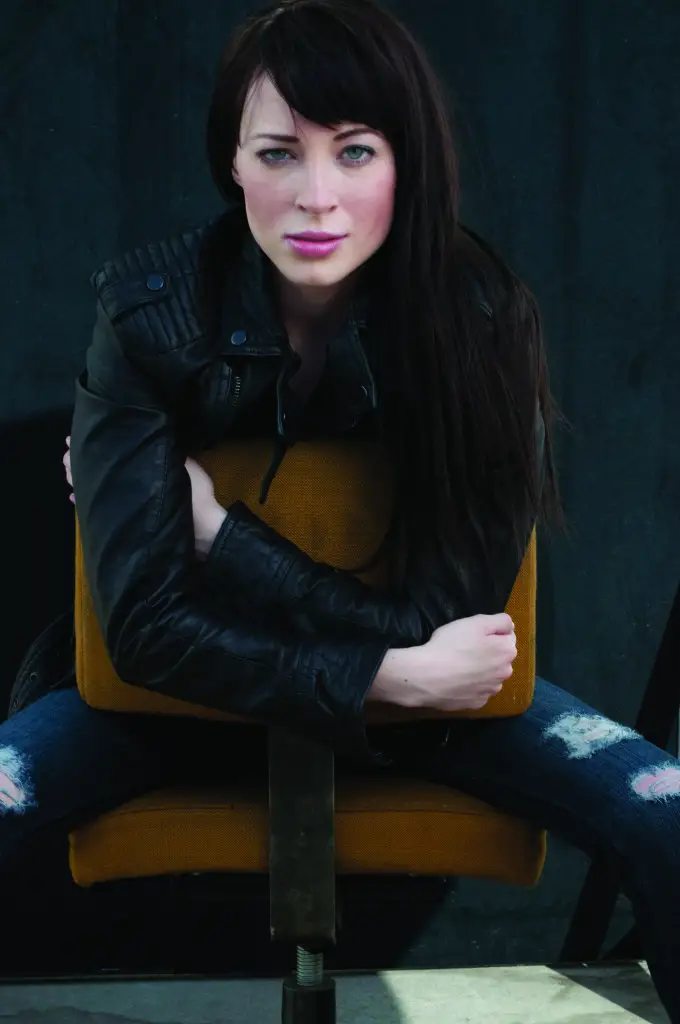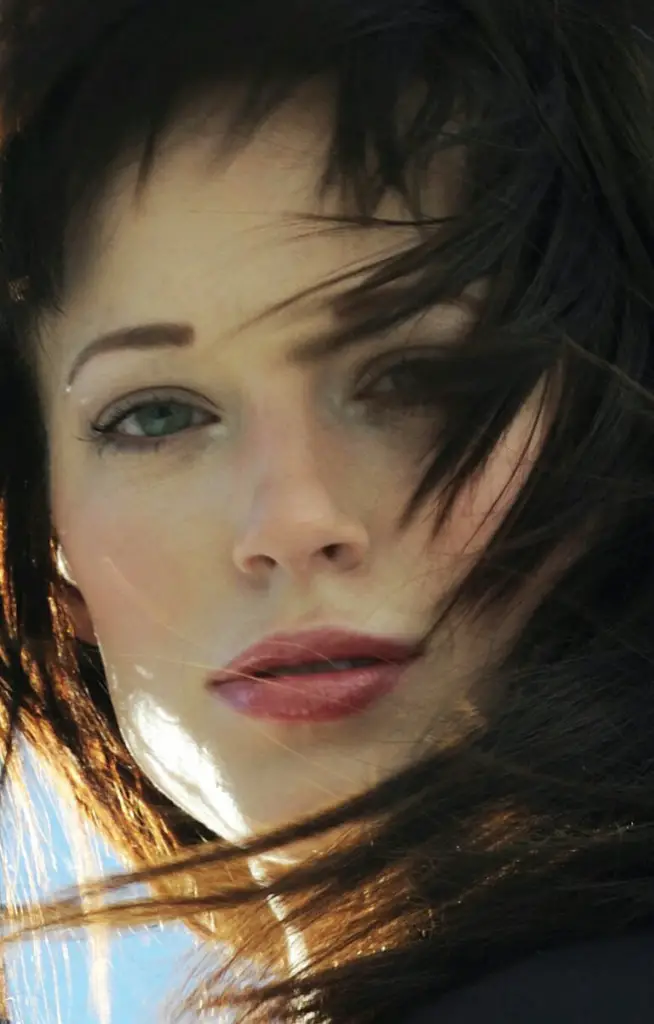 One of my favourite people is Michelle Page. She is an amazing person. Yes she is an actor but she is now kicking goals in New York studying Psychology at Columbia in New York. I know I keep giving her love on my site why because I think she is awesome at all that she does. She always gives me the time of day. She is dedicated to her schooling and everything else in her life.
It was so awesome to spend some time with her in February when I was back in USA. She has quality in her that I love which is kindness. She cares about others which I admire and I wish more people are like her. She still a powerhouse actor while studying Psychology in New York, She has done some amazing work and I know she will be kicking butts in both Psychology and acting. I think she is an awesome friend and will be supporting her always
This is the video clip for Hen amazing song In Red. The song is great and the clip is amazing. Really well shot and directed. If you haven't already go get the song it is great.
Michelle Baena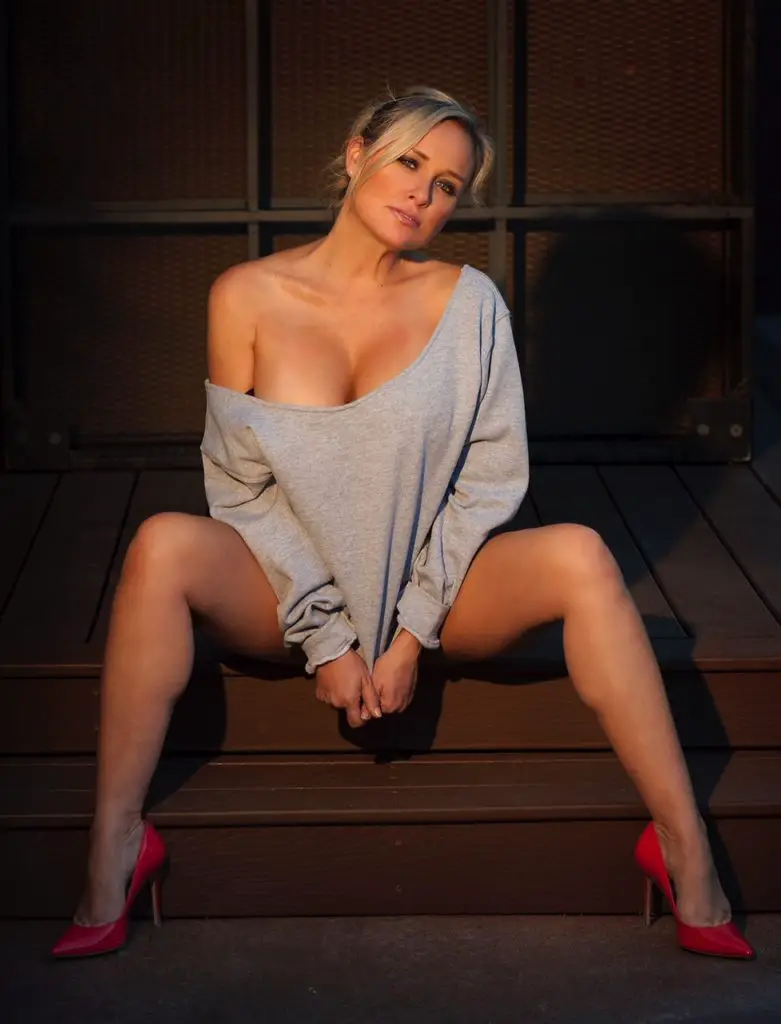 Photos by Chaz Photographics
Michelle Baena what can. I say but she is stunning. Such a beautiful woman. She is in her 40's but she looks like she in her early 30's seriously. She really is that good looking. She really takes care of herself.
She dedicated to her kids which I love, she is a vegan, she hard working and determined in all that she does, be it modelling her work and her life. She really is such a natural beauty. She can look stunning with little make up on and she still looks like a million dollars. She is also genuine. Why she gives some one like me the time of day, She went out of her way to actually try and meet up with me when I was in America, but her schedule on the day didn't work out. But I am grateful for her actually trying to make it happen. So this lady I will always be supporting.
Any one who is grateful for the support, no matter how big or small like Michelle is with me and the love I give her on the site is awesome. Has great taste music and I can talk about Michelle for long as I can but this person is the real deal, she is who she is and that is awesome to me. So Michelle is my site beauty of the week. Long as I run my site here she will have my support on my site always.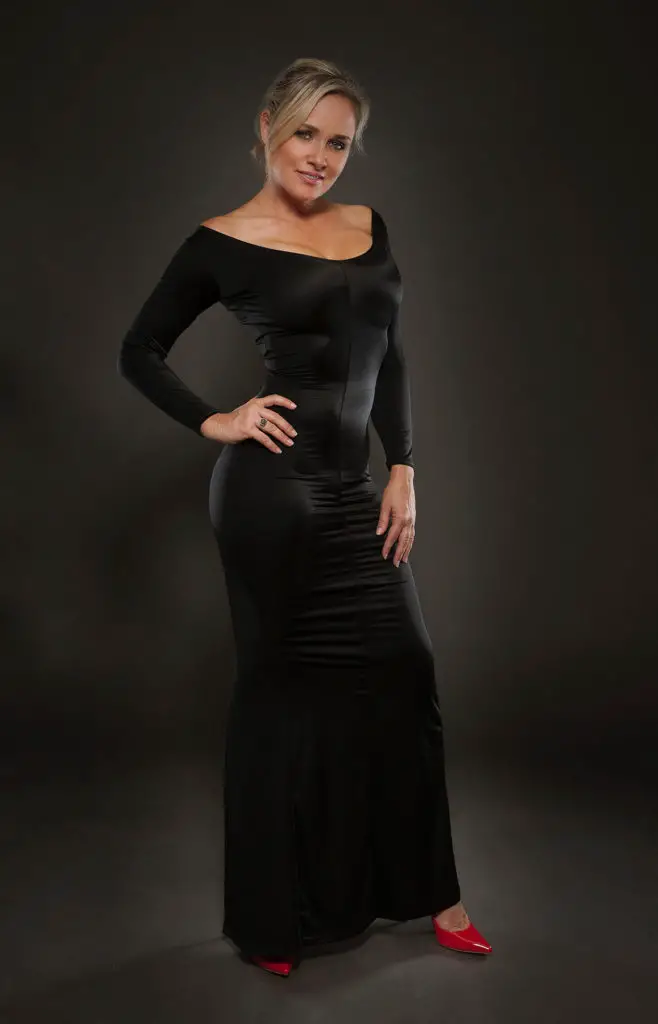 | EMECIA |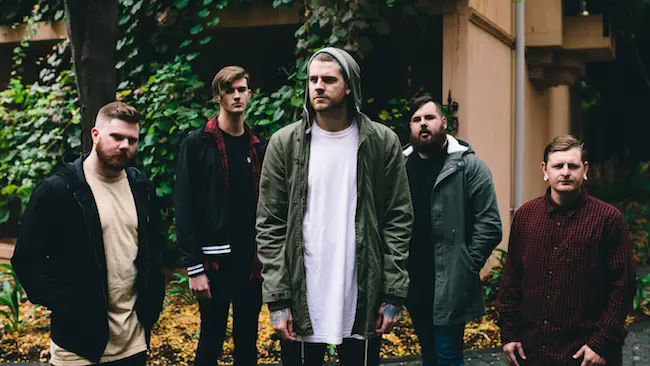 ADELAIDE POST HARDCORE OUTFIT RELEASE DEBUT ALBUM 'FAMILIAR SPIRITS' + ANNOUNCE TOUR DATES
Adelaide Post Hardcore outfit Emecia have just released their debut album 'Familiar Spirits'.
The band have also announced that they will be playing a limited run of shows to celebrate the release of their debut album.
Emecia gave us a taste of their debut album back in 2016 with the release of single 'Legacies'. The music video received airplay on MTV Australia and established an entirety new platform for the band.
The guys kicked off 2018 with the release of single and video 'Victims', which was premiered via AAA Backstage. They then followed up with the release of music videos 'Sleepers' and 'Trauma' (all taken from 'Familiar Spirits'.)
Emecia kick off their album tour run on April 28th at Enigma Bar, Adelaide.
'Familiar Spirits' is available for download on all major online stores.
"The guitars are piercing…the breakdowns are fierce. They roll into the lyrics so effortlessly, giving everything that extra punch."
Jake Wilton – AAA Backstage
EMECIA
'FAMILIAR SPIRITS' | ALBUM TOUR DATES
May 19th – The Workers Club, Geelong, VIC
Tickets available at door | 18+ only
May 25th – Whole Lotta Love, Melbourne, VIC
Tickets available at door | 18+ only
June 9th – Wellington Cycles, Port Pirie, SA
Tickets available at door | 18+ only
Destiny Love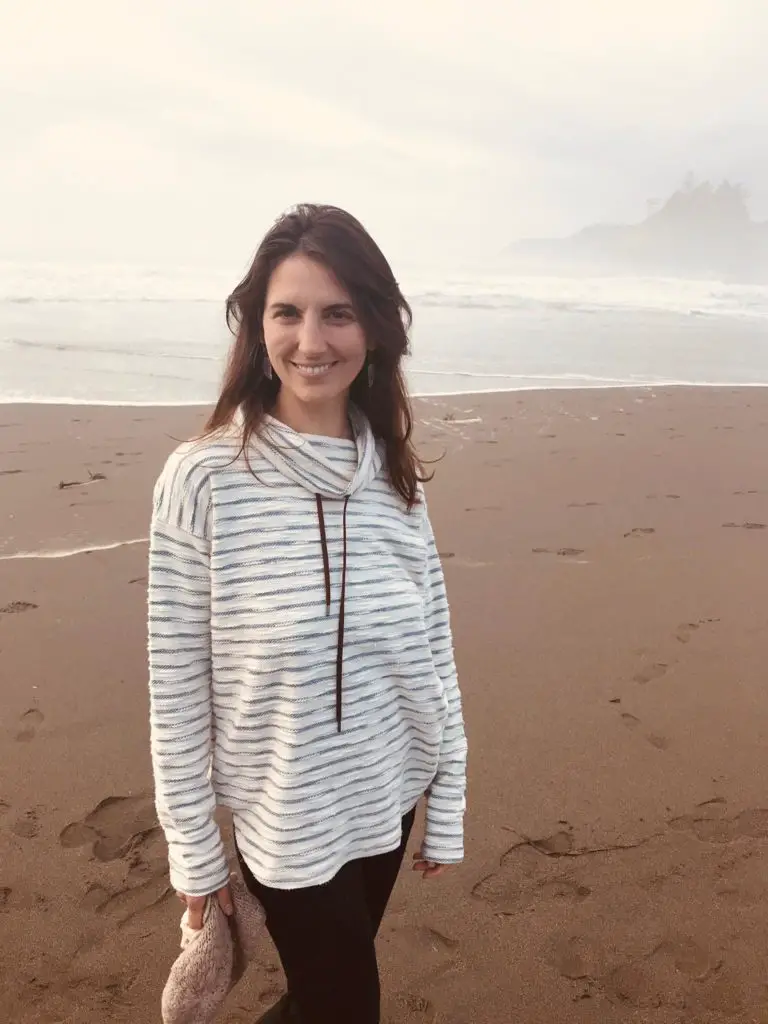 Inspiration is a word I don't use all that often but when I do it's for people that inspires with their hard work, their attitude to life and of course for me positivity. Destiny Love is one of those people and for good reason. To me she inspires people with what she does and who she is as a person. For starters she just really lovely, she cares about others and her positivity as a person will light you up.
She has a way with words, every time she writes something, you know she thought about it and it comes from the heart. She is writing a book which I am very much keen to read when it comes out. She is a great singer and her songs to me, breath positivity, harmony and bliss.
She has courses you can do on Udemy which is awesome to me. She does voice over work which I have been using. She hosts Cacao ceremonies until now I never knew what they were. Being there for others is something. I admire a lot. Vocal Opening, Embodiment, and Retrieval,
Meditation and Restorative Yoga Support, Relationship and Life Coaching are just some of the things she does.
There is really so much I could say about her and she writes far better than I do. But all that she does is just amazing. Being there for others, helping others with the skills that she has. She does Yoga, she has videos up on YouTube which you can watch. Her energy and passion are really infectious.
You can donate to her which I do to support in all that she does. You can find more about her at her website here. This beautiful person inside and out, is someone the world needs more of.
Alli Walker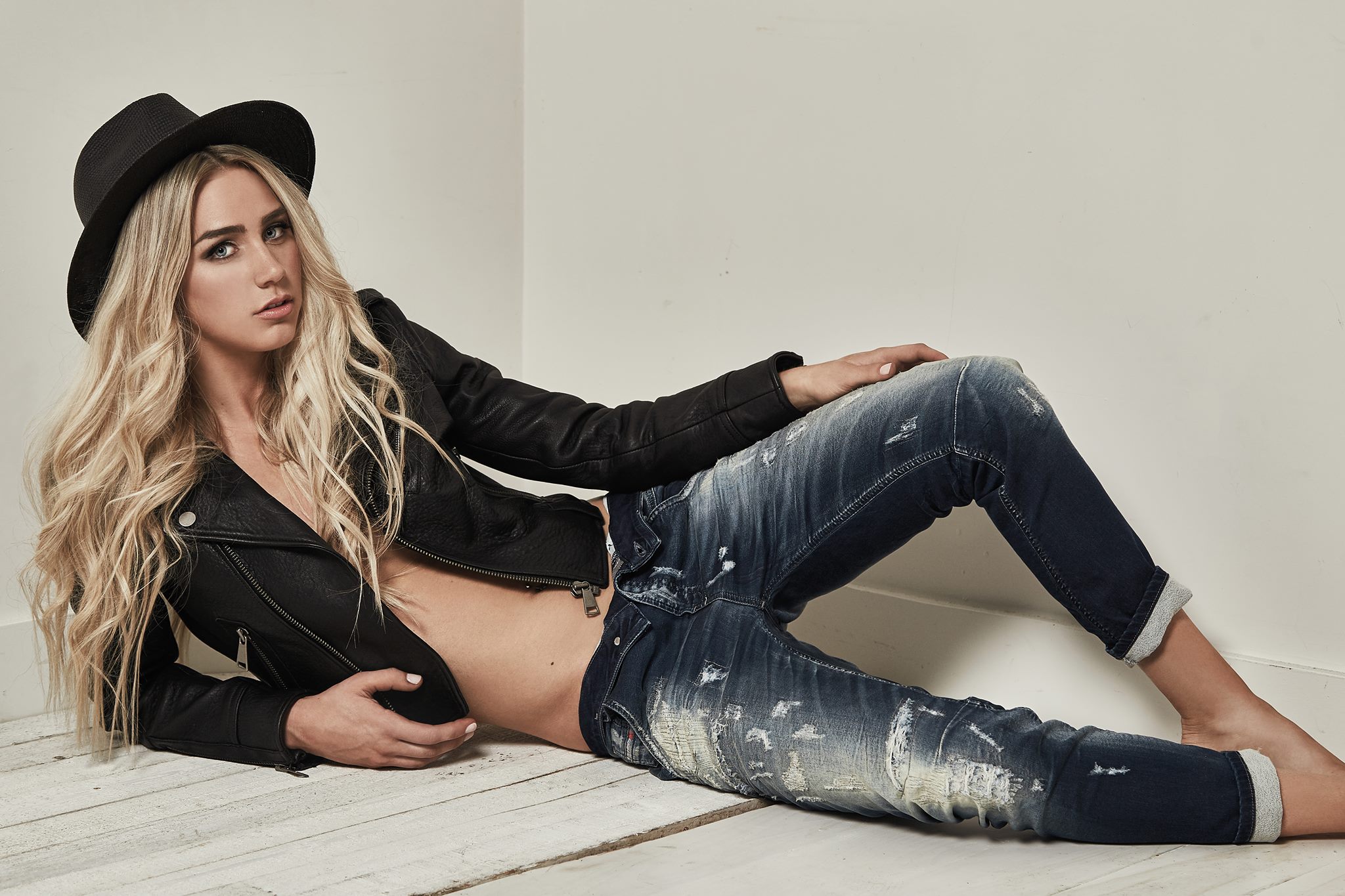 What can I say about Alli Walker is that she is so unbelievably beautiful, she really is such a beautiful woman with a flawless figure. You can tell she takes care of herself.  She is a fantastic singer songwriter, great voice and killer tunes. She is extremely hard working and dedicated to all that she does.  She is also an inspiration person with all the she does and continues to do so. This gorgeous talented Canadian is my site's beauty of the week and she is going to be a star mark my words.