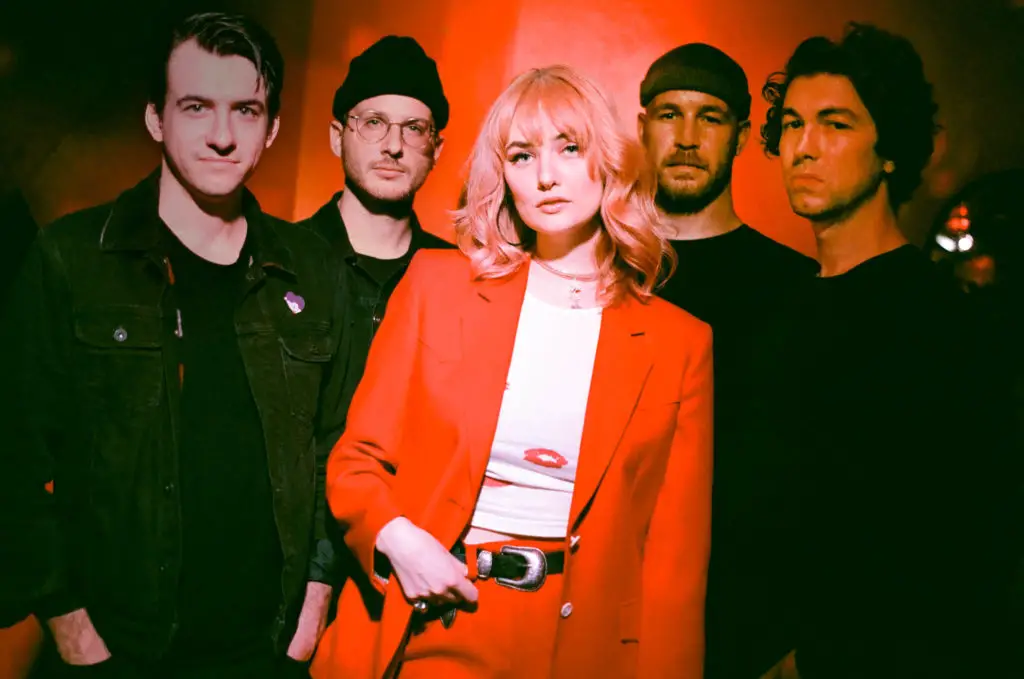 Photo by Mandy Lyn Antoniou
Youngblood have done it again with an amazing new tune and clip Better When You're Close. It's an amazing tune and Alexis delivers again on the vocals. They are still one of my favorite discoveries and was worth the trip to Sydney to see them play and of course interview Alexis. I want more.
Allison Kugel
So Allison has a book out JOURNALING FAME – A MEMOIR OF A LIFE UNHINGED AND ON THE RECORD.  It is a great read of a book and one I suggest you read. She is also kicking butt doing loads of cool interviews with Celebrities. Which have been syndicated all over the world.  I thought I would make her my second beauty of the week again on my site. Why because she is drop dead gorgeous, a total sweetheart. Just look at her she is stunning and a real pleasure to know and lucky to have been able to interview her. I am just because I can and love to be able to give her support on my site. Long as I am running my site, she will get my support always.
FLASKAS |
SUNSHINE COAST BASED ALTERNATIVE ROOTS OUTFIT RELEASE NEW SINGLE + VIDEO 'FEELING THE RHYTHM' + ANNOUNCE UPCOMING DEBUT ALBUM RELEASE
Sunshine Coast based Alternative Roots Flaskas have just released their brand new single and video 'Feeling The Rhythm', which was premeired via Roots N All on Triple J.
'Feeling The Rhythm' is the first single from forthcoming debut album 'Kingdom Come' which is released in August 2018.
Flaskas' trademark sound is a re-imagining they call 'Earth Rock' – an organic high-power blend of alternative world, coastal roots, funk, folk, blues and Indigenous music utilizing various native instruments. Bringing a real live tribal acoustic sound to the doorstep of your senses, sharing a multi-dimensional & cultural experience that will touch and invigorate your soul.
Since forming in 2016 the band have supported the likes of Ash Grunwald, Wild Marmalade, Kallidad, Kooyeh, Boy & Bear, Busby Marou, Tijuana Cartel, Timberwolf and many more. The boys have also appeared at Sea N Sound Festival, Caloundra Music festival, MM&VA Festival, Horizon Underground Festival, Ocean Street World Festival and Airlie Beach Music Festival.
New single 'Feeling The Rhythm' is available for download on all major online stores.
Wing Defence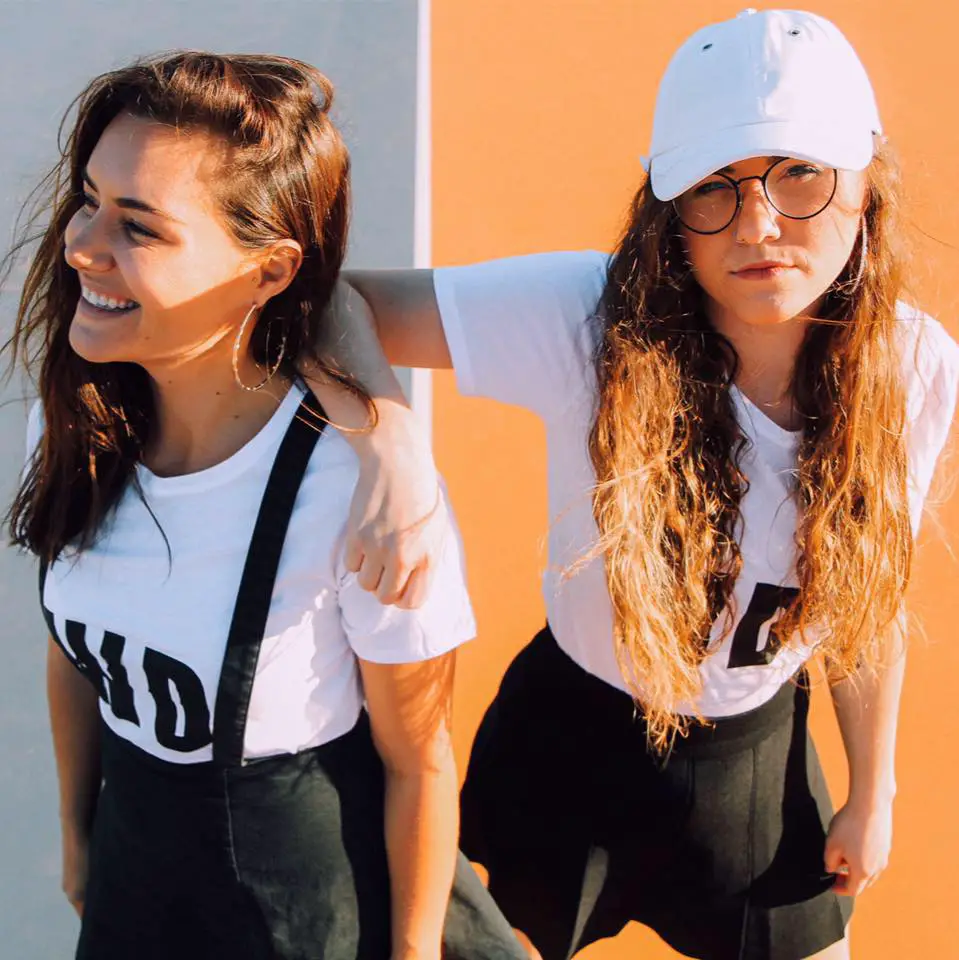 Photo by Nick Horvat
Wing Defence one of the most exciting bands coming out of Australia. I just had to interview the band, so read on and find out why you should get behind this band. Plus tell your friends you have discovered the next big thing.
https://www.facebook.com/pg/wingdefence/
1. What inspired the film clip?
Skye: We try to DIY pretty much everything we do in some way… So we took footage in and out of the studio and Paigy put it together… on her phone! We have so much fun in the studio so we thought this would be the best way to get people to know us a little better and really capture what we're about.
2. Why edit it using an Iphone?
Paige: Honestly, I probably made it a lot more difficult for myself editing it on a iPhone but I didn't have a Mac at the time so I just used the software on my phone, it's a pretty simple software thankfully.
3. Are you happy with the response to the song Stuck?
We're stoked! Everyone seems to be loving it so far and we've had some great reviews. It's so nice for us to receive that response from people.
4. What inspired the song and how was the song constructed?
We were on our way to a gig discussing how we wanted to start a bit of pop rock punk project together when Skye played her iphone voice memo of Stuck (almost a year ago now) in the car and we thought it was fkn excellent! We took it to our first studio session together and fleshed out the rest of our ideas for the track with our producer and great mate Benny.
5. How does a song start for you?
I think for both of us we start with a guitar riff and a theme a it could be something either of us are currently or previously gone through and then the words flow from there. We'll often have a studio session and sometimes write as we go or other times will both bring a song in and watch it grow in the session.
6. Where does inspiration come from?
Our lives, the lives of others, world issues, beer, Coke Zero, the dog
7. Do you have any more songs lined up to be released this year?
We are releasing our next single this May… so soon!! very very excited
8. What do you hope the rest of the year will have in store for you?
We can only hope that the next few songs we release are received well, I know we're both proud of them. We're also keen to get touring as soon as possible. Band rehearsals have been so much fun.
9. Have you much response from industry regarding your music?
Yeah, it's been a bit overwhelming but in a really good and wholesome way.
Chandler Juliet amazing new song Tribe of One, It's a killer track and video clip is stunning. Chandler looks amazing in it. Can't wait to hear more and hopefully their will be an interview with her on my site.
Jamie Miller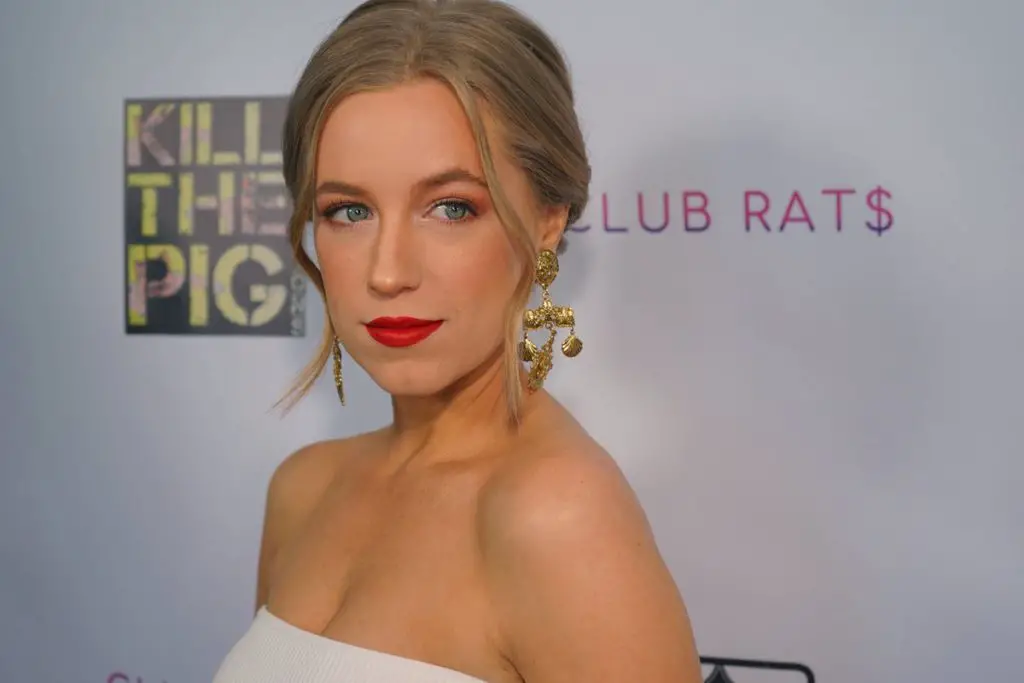 Photo copyright respected holders
The gorgeous and talent Jamie Miller is somebody who I came across last year and like the look of the work she was doing as an actor and a writer. She is working hard doing both. She was involved in a short film called Club Rat$ which I have shared the vimeo link below for you to watch. This is the blurb
CLUB RAT$ is a dark comedy about a vigilante girl gang who goes club hopping to target predatory men and teach them a lesson.
Jamie is a gorgeous talented lady, Hopefully will have an interview with her on the site real soon, Had her almost in my video series but there is next time. So making this talented lady my site beauty of the week.
https://www.jamiemilleronline.com/
CLUB RAT$ (FULL MOVIE) from Kill the Pig Productions on Vimeo.
NINA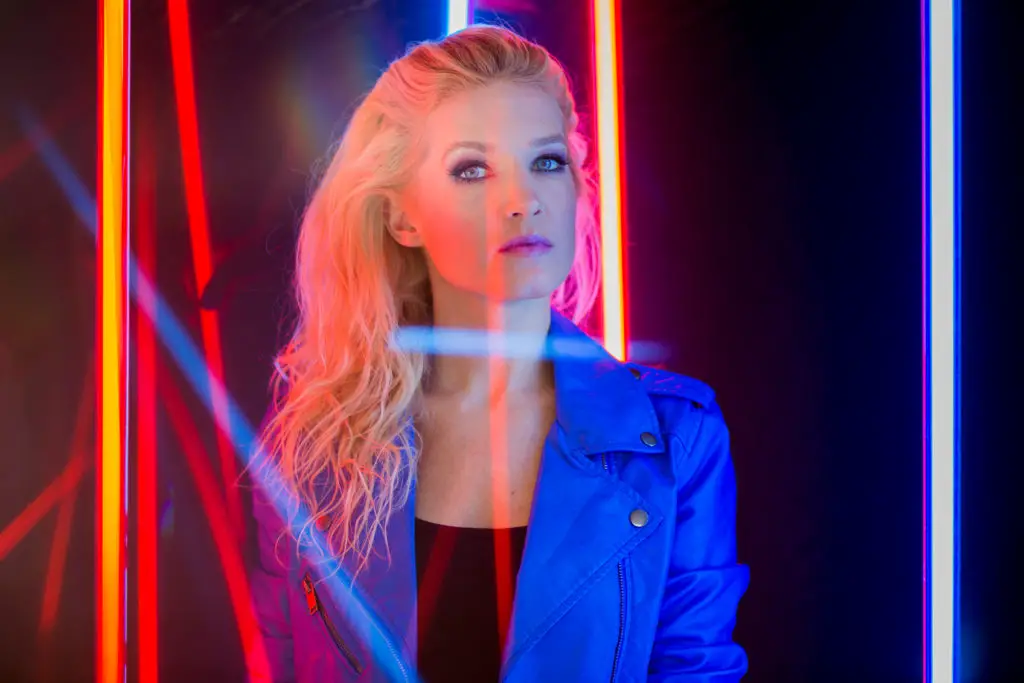 What can I say I love Synthwave and NINA album Sleepwalking is excellent, one of the best albums of the year and this is what she had to say. I recommend you get the album it's excellent.
1. How did you get into Synthwave?
I remember watching 'Drive' and being completely in love with the Soundtrack, as it had so many 80's references and I've always been a huge fan of 80's music. I'm an 80's child after all.
2. Are you happy how people have responded to the music?
Yes, very happy. My fans have been waiting long enough for my debut album, and I'm glad they liked it. It's extremely rewarding.
3. How did the album Sleepwalking come about?
It took a good 3 years in the making and it's a collection of 11 very personal songs. I worked with different producers all around the world, so it did take quite a while to get it finished but I'm very proud of it.
4. Was the writing process different to earlier material?
Yes. It was quite different this time, as I worked with a different team before and it was a very different experience. For my debut album I wanted to be completely in charge of the writing, creative process and also the visual aspect. The most important thing for me was to be comfortable throughout the entire process and to stay true to myself.
5. What was the inspiration behind the album?
Most of the songs were inspired from personal experiences but there are a couple of narratives in there too. I visit different subjects like being bullied in school during my teens, the struggle of my mum being a single parent in the 80's in Berlin, having my heart broken, protecting the ones we love and also falling in love for the first time.
6. Was the recording process different to earlier material?
Yes, it was. This time we recorded 90% of my vocals in my home studio, which I'm very comfortable with and gave me more room to play around and try new ideas. I also flew to Sweden to record a couple of songs with Oscillian, who is an amazing producer based in Norrköping.
7. How does a song start for you, where does the idea from the song start?
Usually from personal experiences. I would write down what's on my mind, without worrying too much about a rhyme or specific sections.
8. How important do you think things like NewRetroWave are important to the scene and of course getting your music out there to an audience?
NRW has been great to gather synthwave and retrowave fans together around the world, through social media. They are very important in this scene. They've been super supportive with all my releases and I love the fact that they keep growing incessantly.
9. What the best piece of advice you have received as a musician?
I used to suffer from stage fright and a friend who grew up in the music industry once said to me "nerves are your friends. They push you further and help you be the best you can be on stage." And it kind of stuck. The more I performed, the more I realized how true it was and I started to channel the energy differently.
10. Do you have moments where you just can't write, how do you snap out that?
Definitely, I would go for a walk, or play with my cat, or watch some Netflix. Anything to take my mind away from the song I'm writing. I usually go back to it the following day with fresh ears and new ideas. Every song takes a lot of re-visiting. It's all part of the process.
11. What do you do for downtime to full the fire for your music?
I love photography, so I take lots of photos with my vintage cameras. I also enjoy going to the cinema, I probably would have tried to pursue a career in acting, if I hadn't chosen a career in music.
12. Do you have any rituals before going on stage?
I need peace and quiet before going on stage. I'll drink lots of water (maybe even a whisky on the rocks!) and warm up my voice.
13. Do you think your writing has changed a lot from when you were starting out as a musician?
Yes definitely. I find it much easier now to open up about personal experiences, and I feel that I've finally found my sound.
This is pretty cool, let me know what you guys think. I have a feeling this band gonna do very well for themselves.
Katie Cole
Photos by me.
So I wanted to give my gorgeous sexy friend Katie Cole some more love on my site. She is a fantastic singer songwriter  who I got to hang out with again in January and interview which was way awesome. She currently working on a new album which I can't wait to hear. The interview is part of my video series which I am currently working on getting finished. She was a total sweetheart as always. Katie is a fantastic talent that is why she is my site beauty of the week.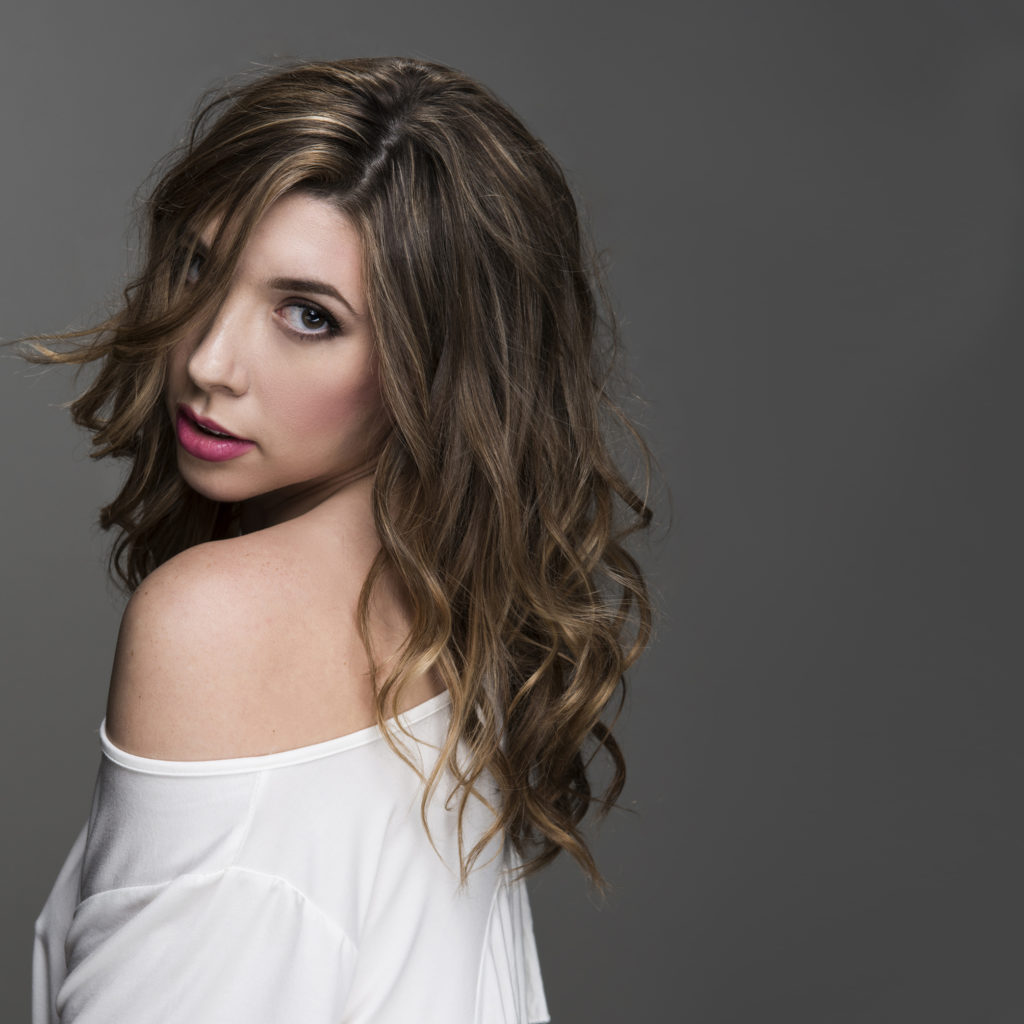 Photo by Dovvie
So my smoking hot gorgeous friend Alicia Sky has her new song out Turn The Sky Blue. It is a killer of a pop tune and it's out now from all digital retailers. Watch out for the video coming out soon. Still one of my highlights of the year was being able to hang with her and interview her for my video series.