Michelle Page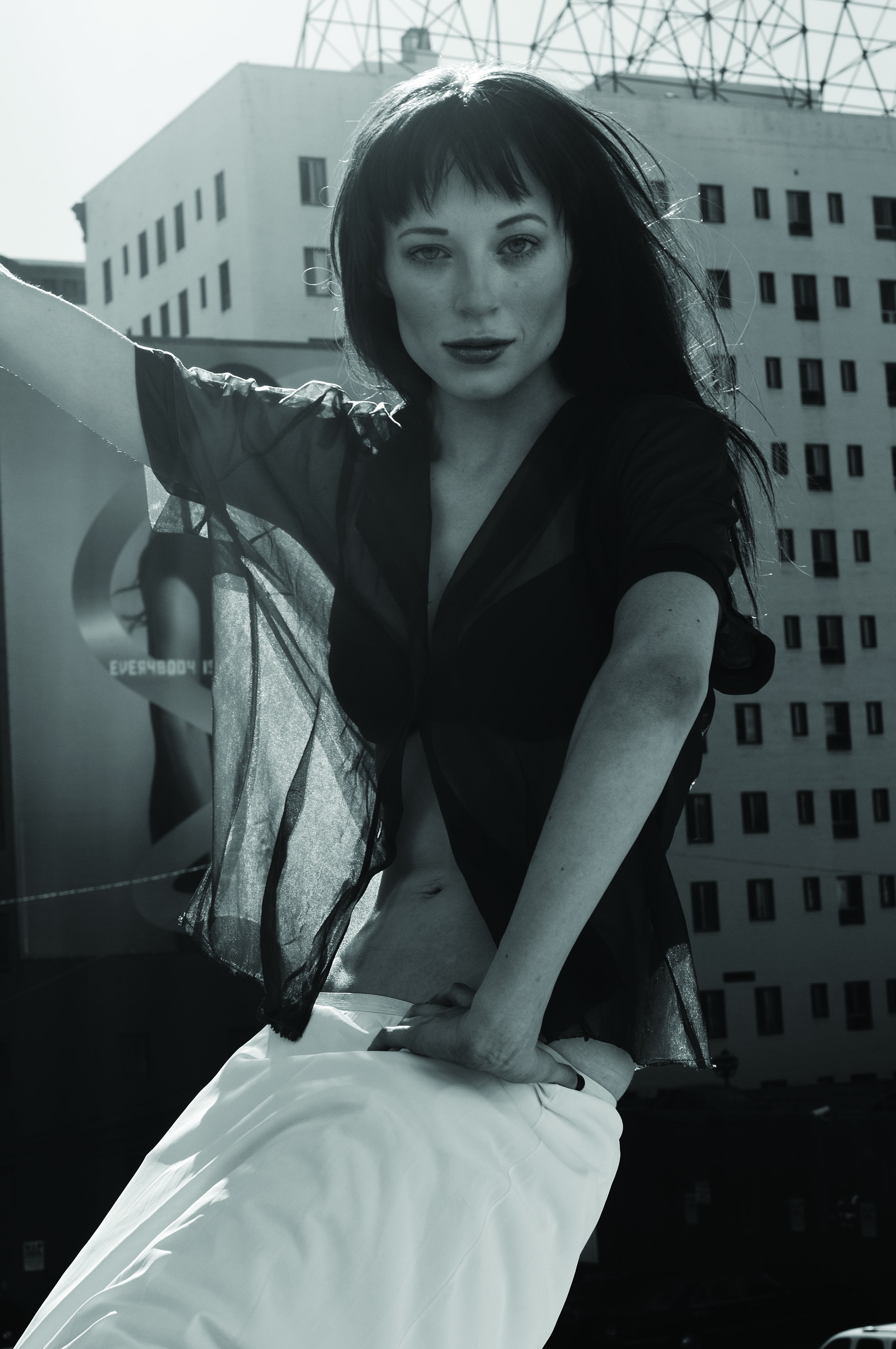 Photos by Patric Massou/Patrick Massou.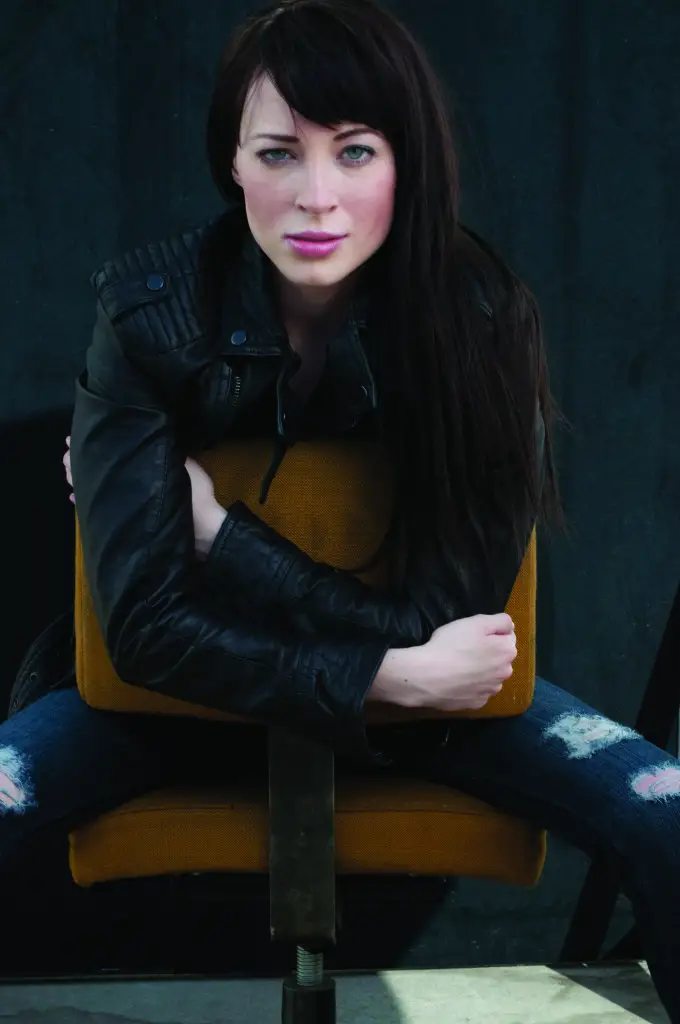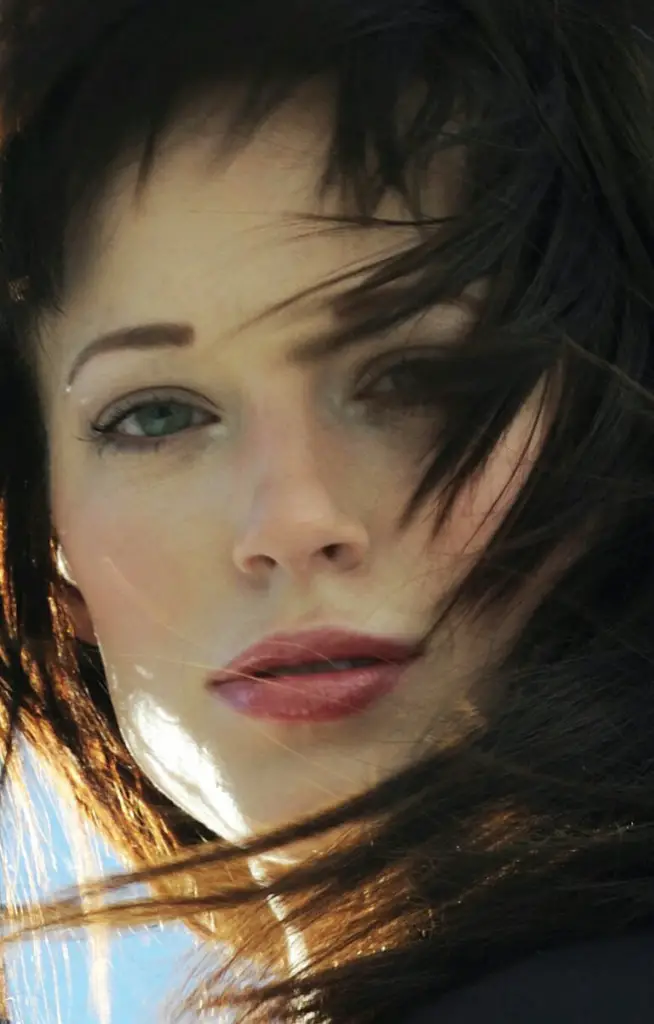 Michelle I got to see this month and it was great to see again after a few years. Still amazing and lovely as always. She is my mate and some one who I will continue to support here on my site in all that she does. So she is studying Psychology and working hard at it which I am so happy for her as so smart and talented. She will always keep delivering amazing performances as an actor alongside kicking goals studying Psychology. She is so kind and caring. Incredibly beautiful and just a wonderful friend. I am always grateful for the time we get to hang out. She just rocks.
She also has fantastic taste in music, she always digs what I send her and her taste in films is also excellent. So I had to give her more love and this will never stop for my amazing friend. She rocks and I am honored to know her. Long as I do what I do here, she will always get love from me on my site.
Michelle Baena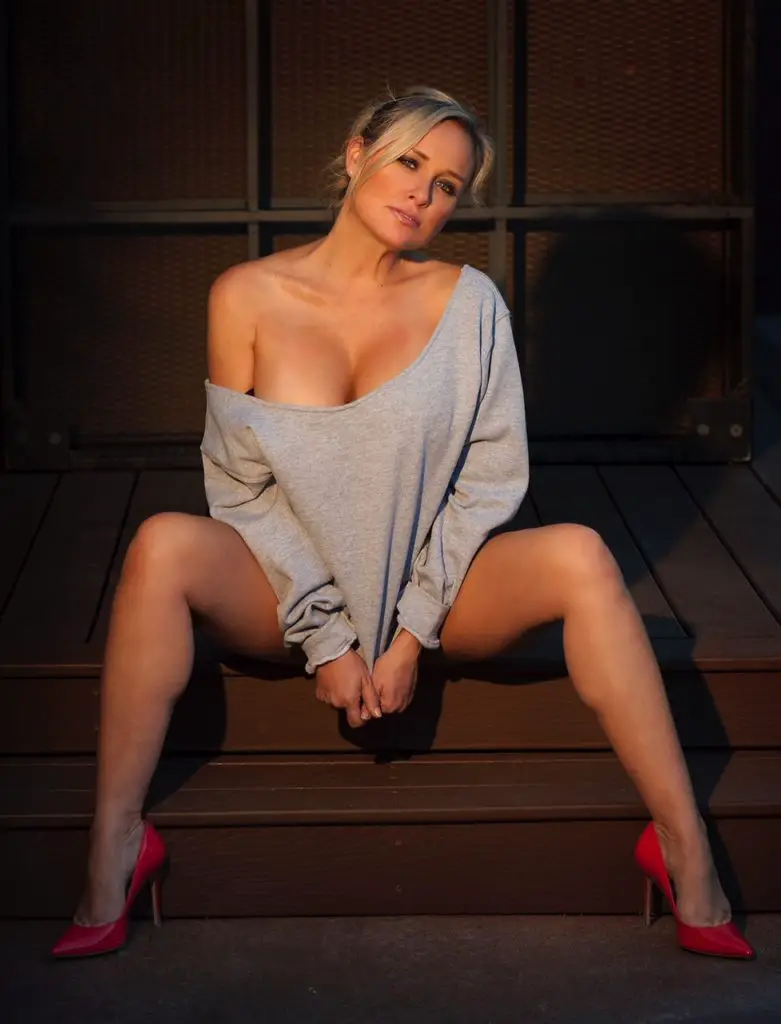 Photos by Chaz Photographics
Michelle is some one who I have interviewed a bunch of times on the site and think she is one off the hottest woman I have ever interviewed on my site. She is also very lovely and down to earth. She is a just genuine kind caring soul. She is incredibly beautiful, hard working and all around awesome lady. Michelle is a model but continues to be hard working, kind and caring and it's a pleasure to know her. She looks incredible for her age as she takes care of herself. She always gives me the time of day which is really nice. This is why she is my beauty of the week again on my site.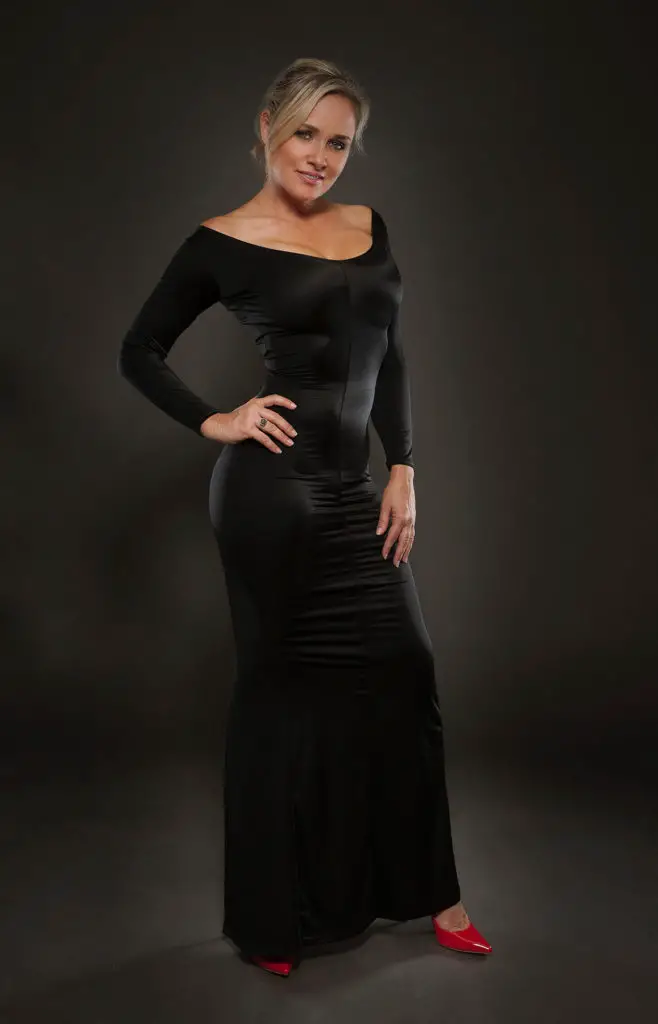 Sydney's number one party starter KLP today releases her first single for 2018, February's anthem in the form of 'Carried Away' featuring Melbourne's Milwaukee Banks and to celebrate she'll cover seven states on a 14 date national tour commencing next week.
Co-produced by KLP herself and hit producers Super Cruel (Jesse Porches and Tigerilla), the single employs an amalgam of jagged electro melodies and spacious beats. Paired with KLP's soothing vocals in the chorus, Milwaukee Banks brings maximum vibe with his verse; 'Carried Away' is a party from start to finish, perfectly sound-tracking your summer fling.
In her promise to release new music quarterly, 'Carried Away' is the fourth instalment following last years' cavalcade of music which saw singles 'Melt' and 'Never Be The Same' receive adds on triple j and featured with the likes of US DJ MAG, UK's Pop Justice and more.
Recently announced on What So Not's long awaited debut album, the Electro-pop monarch will reinforce her status featuring on forthcoming track 'Goh' alongside Skrillex. KLP also co-wrote and featured on Slumberjack's 2017 Fracture EP on their club track 'Take Me', performing with them at their Splendour in the Grass set as well as her vocals featuring on US bass-slime lord Snails album track 'Forever' and Australian electro legends The Presets upcoming album.
So grab your crew, 2018 is about to get carried away.
CARRIED AWAY
KLP
Out Now
Via KLP's label Cereus Records
www.klpmusic.com
KLP NATIONAL TOUR
Thur 22 Feb – Riverstage, Brisbane
Sat 24 Feb – The Goods Shed, Hobart
Sun 4 Mar – Manly Wharf Hotel, Manly
Sun 11 Mar – Star Bar, Bendigo
Fri 16 Mar – Mr Wolf, Canberra
Sun 18 Mar – Marco Polo @ Ivy Nightclub, Sydney
Sat 24 Mar – Fat Controller, Adelaide
Sat 31 Mar – The Helm, Sunshine Coast
Sun 1 April – The Beery, Central Coast
Fri 6 April – Scion, Perth
Sat 7 April – Jack Rabbit Slims, Perth
Fri 13 April – Monash Uni, Melbourne
Sat 14 April – Commonwealth Games @ The Star Lawn, Gold Coast
Sat 21 April – Déjá Vu @ The Grand Hotel, Wollongong
Tickets and more info from klpmusic.com
BRISBANE METALCORE NEWCOMERS RELEASE DEBUT SINGLE + FILM CLIP 'XXXX BUMMER'
Brisbane based Metalcore newcomers Grave Places have just released their debut single and film clip 'XXXX Bummer'.
'XXXX Bummer' was premiered recently through Depth Magazine. The track focuses on the struggles of self-medication and mental illness.
Grave Places formed in 2016 under a different alias and have been playing shows around Brisbane ever since to hone their craft.
They have since shared the stage with the likes of Rare Words, Outlive, Kings, Fragments, Particles In Motion and What We're Worth plus many more.
The band recently teamed up with producer Troy Brady (formerly of The Amity Affliction) to record new music for release this year.
'XXXX Bummer' is available for download via all major online stores.
CJ Burnett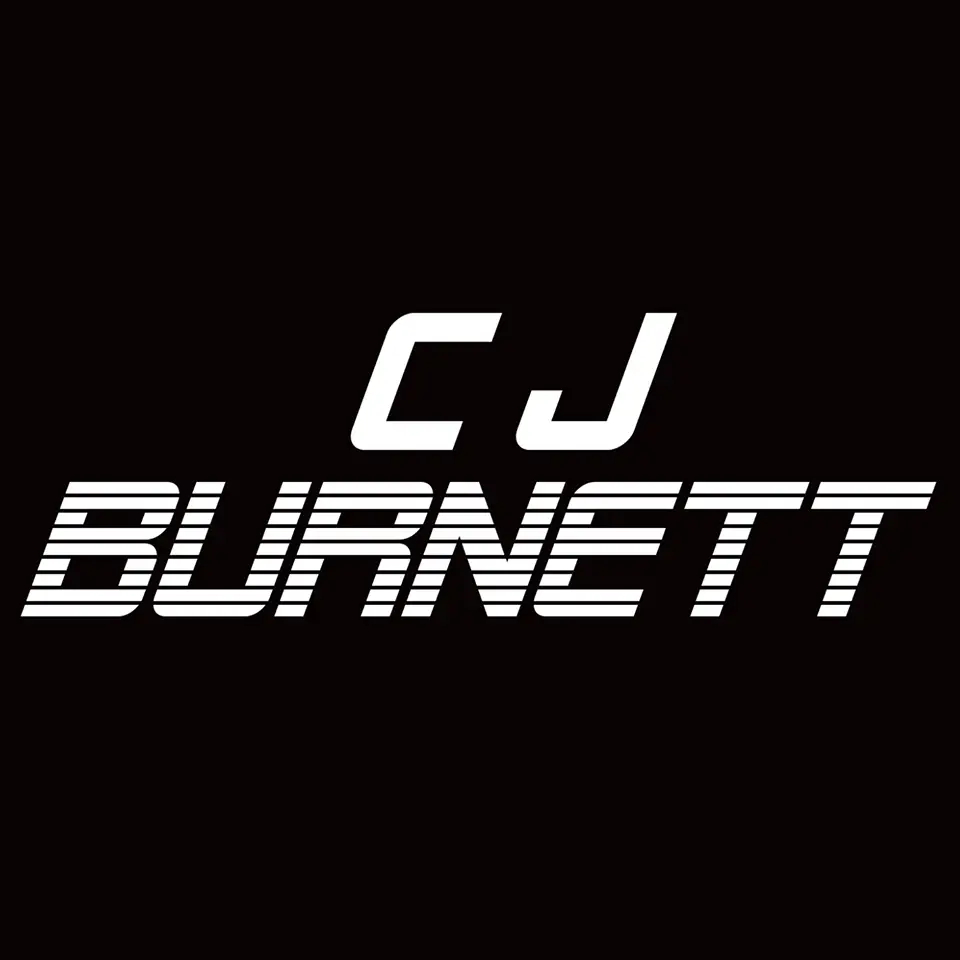 I love Synthwave, I just really dig it and when I came across CJ Burnett thanks to NewRetroWave just had to interview him and this is what he had to say.
https://www.facebook.com/cjburnettmusic
1. How did you get into music?
I come from a musical family so since I was a kid there was always music in the house. My father who is a guitarist would always play classics like The Beatles, Eagles, and country or bluegrass. My mother always had 60s music and 70s disco in her car so I was always exposed to music. My music taste would eventually grow. I picked up guitar when I was 10 and got into synthesizers later on.
2. What inspired you to do Retrowave music?
I discovered the synthwave scene from a movie called "The ABC's Of Death" back in 2013. One of the segments in the movie had this very awesome synth instrumental track. I enjoyed it so much that I had to look up the artist. I found out it was by a duo called Power Glove and from there I discovered their other music and many other artists in the same genre. Before that though I've always loved the 80s era, there's just something special about that time period and was always interested in making music inspired from that time period. However it wasn't until about a year or so ago that I decided to make and produce my own music.
3. Are you happy with the response to the music?
Very much so. So far the response has been very positive.
4. Where does an idea for a song start for you?
I usually start with a bassline or even a melody and then I start jamming over it until I find something that I like and then build off of that. When I make a song I try to paint a certain scene or emotion whether it be something that makes you nostalgic, something you can dance to, or listen to driving down an open road.
5. What was the inspiration for your album and are you happy with responses?
My inspiration for this album was my love for 80s music, shows, movies, video games, sports cars, and the night life in New York City.
6. Was the production of the album different to earlier material?
This was my first effort however before this release I did a few demo tracks. I guess the difference would be that I got better at producing and I'll continue to as I do it more.
7. How important do you think are sites such as Newretrowave?
I think they are important to the scene because they give great exposure to up and coming artists as well as new material from artists that have been in the scene for a long time. The New Retro Wave youtube channel is how I discovered most of the artists I listen to. There are also many other great channels, stations and blogs out there such as Neon Nights, The 80s Guy, Beyond Synth, Recall FM, The Shadows Hand, Synthwave Emotions. The list just goes on.
8. Why do you think the Retrowave scene is so supportive?
I think people in the scene share a lot of the same interests and also the fact that the genre is still somewhat underground so I think the community is just tighter naturally because of that.
9. What do you hope people get out of your music?
If people can connect with my music and take them back to a certain memory or simpler time of the past then that's very rewarding to me.
10. What next for yourself?
Right now I am working on a follow up EP as well as some collaborations which should be out hopefully in the spring or summer of this year.
Gene Micofsky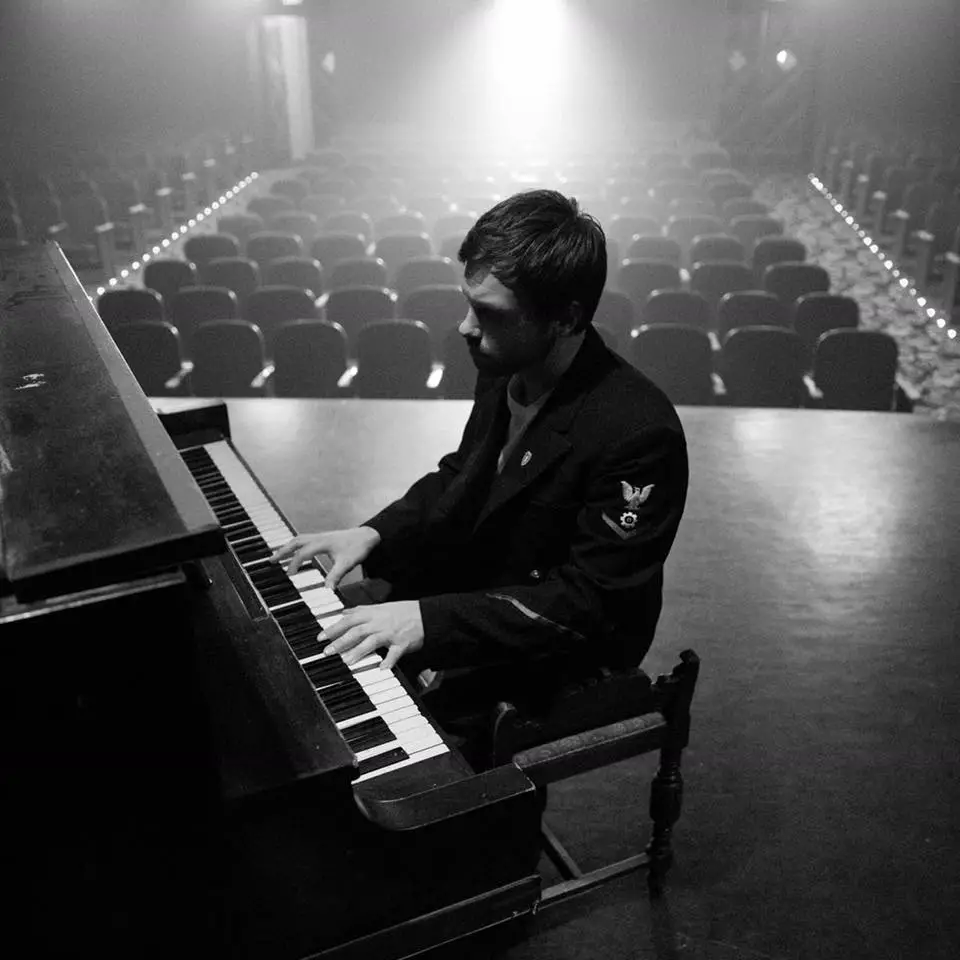 I meet Gene in LA and dug what he was doing. So had to ask him some questions about it all.
1. How did you get into music?
My mom bought me a guitar in 1st grade, but I didn't get
serious about music until 12. I grew up in row homes in South Philly, and had a neighbor (I
learned later) was an exotic dancer. She dated all these very cool, long-haired musicians.
How typical?! Soon after, I started begging my parents for an electric guitar. They gave me
an incredible '57 Stratocaster reissue, which I still play. My dad let me keep his records in
my bedroom for a period, so I had the unique opportunity to hear many classic albums for
the first on vinyl. It infused in me a life-long love of 60's and 70's rock.
2. How did the song Crazy Times come about?
The idea for the song began during a
conversation with a friend at my kitchen table. We were discussing how crazy it was that Trump
was elected, and the Los Angeles protest that followed. It was suggested I write a song about
these crazy times. It took a week of pondered how I would set the words "Crazy Times" to
music. I came home from a gig one evening and started the strumming the chords that
eventually became the song, and the entire just fell out of me rather quickly. It was such a brief
song that I thought I was only half-finished, but ultimately decided the short form was perfect. I
feel like it captures a passing moment.
3. How does a song start for you?
It happens all different ways. The most common way is a
compelling musical idea that I either play on a instrument or hear in my head will kickstart the
process. I will initially sing nonsense until it starts to feel like something substantial, which often
leads to a hook that inspires lyrics. Then I start to build the song around that. On a daily basis,
I muse on concepts and ideas for songs. So at this point in the process, I dig around the idea
bag so to speak, to see what will fit. Occasionally, as in the case of Crazy Times, the concept or
catch phrase will inspire the music. This version of the process happens very frequently when
I'm asked to write a song for film or tv. You know you need to capture a certain mood or
emotion from the start, so the process is very much influenced by that.
4. Where do you get your inspiration from?
I think many creative musicians are also
obsessed music fans as well. As a result, the wellspring is deep and difficult to trace. I listen to
and draw ideas from everything: classic rock, blues, soul, folk, country, classical and
soundtracks. I still love discovering new artists when I can. Subconsciously it all works it's way
into the cocktail at some point.
5. Has your songwriting changed from when you were starting out?
Of course! And
especially for me, because I started writing songs at 11. Everything you do as a musician is a
constant evolution and the journey from immature novice to mature professional is painful and
difficult! As you get older and more experienced, you learn more about yourself. You develop a
more refined taste, and your toolkit becomes larger and increasingly focused. Balancing the
poetic aspects of lyric writing while maintaining a directness that feels genuine has been a long-
time refinement process for me.
6. What has been the best piece of advice you have given about your music career?
I once had a composition teacher react to hearing my early student film music by saying "You
sound like Danny Elfman rip-off. You need an identity of your own." It was so embarrassing,
but I later appreciated his harsh candidness. Being a mimic never serves anyone, and it was a
difficult but incredibly valuable life lesson.
7. Do you have set theme for your music or does it go with the flow and changes?
Hard to say. I like to remain aloof to my patterns. I always tell people, "If I have a sound, don't
ever tell me!" I think being self-aware is crucial to a certain point. Beyond that it can be very
self-destructive. There's always that fear of repeating yourself or becoming predictable.
There's a handful of themes I've discovered re-occur on my upcoming record: money, mortality,
roots, and self-awareness/revelations.
8. Do you have any new material in the pipeline?
I'm just about to round the final victory lap
with mixing a full length record titled Amusia that I'm really excited about. It's very much a
songwriting record, where the lyrics and narrative are paramount, however it embraces a wealth
of my musical interests as a composer, producer and arranger.
9. Will the recording process be different to earlier material?
I have a home studio where
many of my projects start. Every instrument on the Crazy Times single was performed by me at
home. However with some of the other songs on the record, I sweetened the deal a bit by
adding guest musicians. I tracked trombone, drums, piano, cello and upright bass; some of
which was done at a few larger studios.
10. What next for yourself?
The release of the record will coincide with a larger-scale release
party show in Los Angeles. While that's in the works I am producing an EP for a locally-based
singer-songwriter. I shot a second music video with Gregory Kasunich (also director of Crazy
Times) for a song called Not That Strong off the record, that is nearly finished. I also write
scores for film and tv and occasionally concert works. I have some interesting film projects
coming down the stream this year, including a really compelling short film written by Gregory
Kasunich.
Destiny Love
One of my favorite people of the last few years is Destiny Love, this beautiful woman inside and out is a force to be reckoned with. She is a inspiration person who always puts in 100% in all that she does. She did some voice overs for me but that one of the many things she does. She does yoga, mediation, has courses on Udemy. She is really such a beautiful inspiration lady. You can donate on her site which I do as I believe in what she does and continue to do so.
I meet this guy in LA and I dug what he was doing and since I am finally updating my site I wanted to share this tune. It's a really great tune by Gene Micofsky