Destiny Love my gorgeous amazing friend has a new course up.
The Art of Heart-Centered Group Facilitation… for the first 22 students, I offer a HUGE discount of only $22. Thank you in advance! I hope these tools can serve so many people.
Introducing…."The (Heart-Centered) Facilitation Training Keys"!
What she says about the course on her Udemy page. Ill be behind her always in what she does.
Here is the link to discount https://www.udemy.com/facilitator-training-keys/?couponCode=DEEPBOW22
You are probably visiting this course page because you have a passion or an interest in facilitating heart-centered and authentic group offerings; offerings that are of true benefit to each of your participants, and to yourself as well.
The (Heart-Centered) Facilitator Training Keys is an excellent model and outline that can be applied to many different group offerings— business meetings, workshops, classes, ceremonies, yoga classes, retreats, and intentional group gatherings— any offering that you, as an heart-centered facilitator, would like to be successful.
When I am facilitating groups, success means cultivating shared intention, safety for all, inclusivity, authenticity, focus, and a living group field where magic is possible. Financial success also arises from this model because authenticity inspires trust, which results in return clients.
I apply this formula of tools to facilitate Cacao Ceremonies and Cacao Ceremonialist Facilitator trainings, Restorative and Yin Yoga classes, Vocal Opening and Embodiment workshops, and women's circles. It is effective every time.
These tools are also applicable and effective in private therapy and healing sessions.
This work has been formulated from my experience of offering over 5,000 public, live group classes and workshops. It is evolving! This already rich course will continue to expand as I add more material whenever I discover a new "key".
*This course can be applied as credit for Destiny Love's Cacao Ceremony Facilitator Training. Please message her for more details. 
Who is the target audience?
Those who want tools for facilitating heart-centered meetings, ceremonies, classes, and/or workshops.
Those who wish to learn how to facilitate a group space.
Facilitators who are already teaching classes and/or workshops.
Those who want to dive into hosting ceremonial space (cacao, plant medicine, etc.)
Business leaders would like to facilitate an effective and harmonious business meetings.
Yoga teachers
Heart circles hosts
Public speakers, and those who wish to be a public speaker
Anyone who wants to include the secret of Introvert Inclusion into your offering.
The Southern Loom
Photos by Laura Morsman
I've known Laura for a while now and wanted to give her business The Southern Loon some more love. She carefully selects the vintage rugs that she sells and she is doing an amazing job at it. I always love seeing the rugs she selects which she posts regularly on her Instagram page. She is an amazing person. So go buy a rug.
https://www.thesouthernloom.com
Katy Lozano
Photos by Andre Rowe
Katy Lozano is one of the hottest woman I have ever interviewed on my site, she has always been so lovely to me and I knew I had to make her my beauty of the week again on my site.  So I am giving this stunning former model some more love on my site. She still looks amazing still.
Just a heads up to all the peeps aka publicists I know on here who send me stuff on a regular basis for Parx-e I'm away from 21st of December and back on the 9th of February. So site will get little updates and email responses will be less only responding to peeps I am meeting when I am overseas in America. Over and out
Skyler Day has released the video clip to her tune Los Angeles and it's great like all her music and she doing a show at The Troubadour on the 6th of January and I will be going.
Chelsea Lankes rocks and I love this new tune of her it's killer.
My friend Destiny Love wrote this incredible piece of writing and I had to share it. She kindly let me share it for you all to read. She is such an inspiration woman, who outlook on life is always so positive and happy. It's great and why I am donating a few bucks to her each month because of all the amazing stuff she does.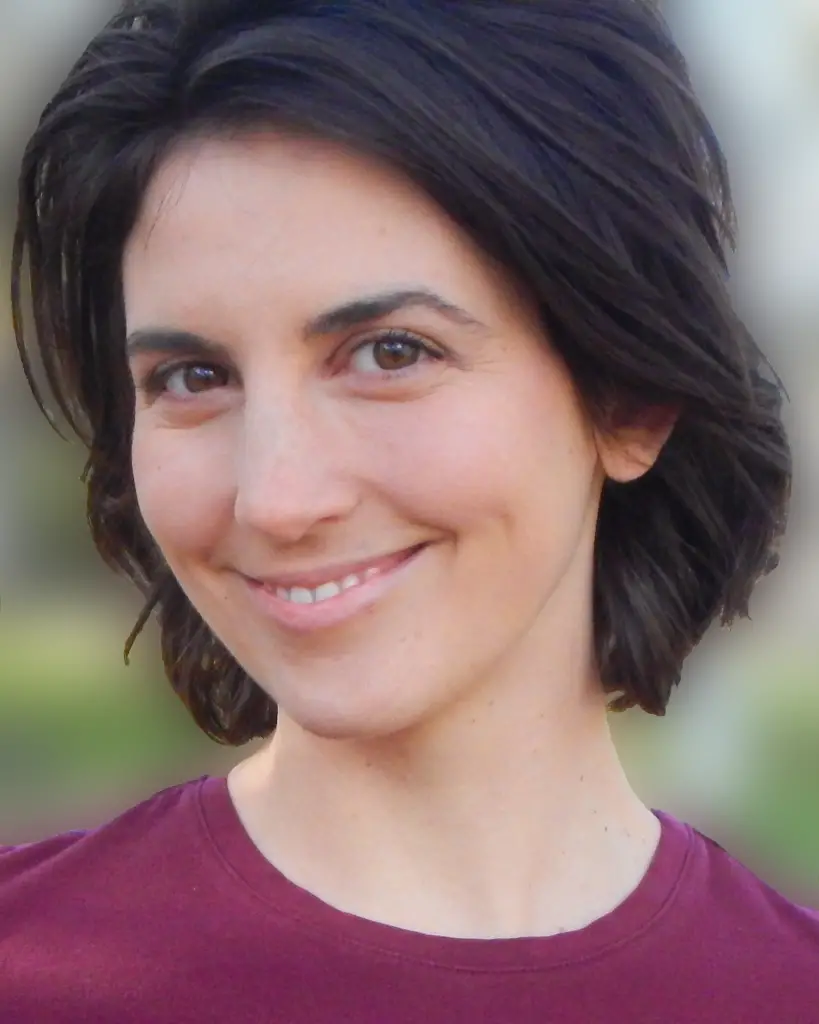 As I look at (and participate in) the whole mess we have created as humanity, I wonder why I'd ever want to be a part of this destructive force of over-production.
Why create anything at all?
A reprogramming as to WHY to create is absolutely necessary before putting anything else out there. Most creations that we are making are destructive by nature. I think that we, as humans, are destructive by nature.
I am starting to see that creation and destruction may be very closely related, possibly two sides of a coin.
I wonder why I am resisting nature.
It appears to me that WE (as humanity) are in massive need of a collective REST. This need manifests as distorted entropy—as depression and suicide or the opposite end of the spectrum as manic creation and over-production.
I saw a video of a starving polar bear today and read an article about China not receiving our trash any longer to recycle it.
I am completely addicted to convenience. As are MOST of us. Comfort. Cozy. An idea of an exalted self….
We are not exalted though.
I really wish I were. I love to pretend I have it all together,
That I am not really a human with human emotions.
That's just not true.
That's actually stifling a GREAT DEAL OF LIFE.
I really know I am a human. I yell back when my daughter screams at me. I think unkind things about those who hurt me. I fight and I run and I freeze.
I really wish I weren't an animal.
That's a part of the human dilemma—denying our animal nature… wishing to kill it.
I am ashamed of the hair on my legs— my fur.
We are killing the animals, the animal nature of ourselves, and numbed out by the fossil-fuel charged electronics and the false sense of connection.
What to do?
Nothing.
Nothing much at all.
I really don't know.
That's a good place to start.
That's the best place to start.
Instead, I want to shop on amazon and get something else to make my life more convenient.
Do I have a choice?
Is it truly about being as selfish as possible?
(Let's go ahead and include thinking of other humans as selfish… thinking of only our individualized species as separate from our shared earth organism.)
Or is it something else?
Can creation be driven by something other than the impulse to be exalted?
I'm not sure.
The weight of the puzzle pieces is too much
Such a burden
I see why WE numb
It's painful.
I numbed for a really long time, and now,
for many months, I have not. I see why I did.
I see why you're reading this.
Why are we so bored?
What are we meant to be DOING?
Maybe a little more NOT DOING.
Practice NOT DOING for a little while.
Close your eyes and sit there for a while…
Let's get to know this nature…
What's alive here?
It's begging to be known.
Algorithm algorithm,
Thank you for responding.
This Facebook thing
Points to my aloneness
And makes me want a different face.
I'm experiementing with a different aspect of my voice
No more numbing the fullness out
Sometimes I'm at peace
And sometimes I'm not.
I have a bucket full of tools
That I sometimes use
And sometimes I lose them,
Or forget they exist
And sometimes I cry for hours
And sometimes the anger burns everything around me.
I'm not hiding.
Nothing to hide.
None of its personal.
We are all feeling a lot
If we choose not to numb.
I'm definitely not numb.
This song is getting is loads of buzz all over the place, so just had to share on the site. It's a good tune and it's worth cranking loud.
This is something I was happy to plug as I am a fan of Contante & Sonante as I have a number of their releases. Plus anything that feature the late Warren Wiebe who is one of my favorite male vocalists. I have heard the album and it is incredible. Their are less than 20 copies left so it's time you get yours now
https://www.contanteysonante.com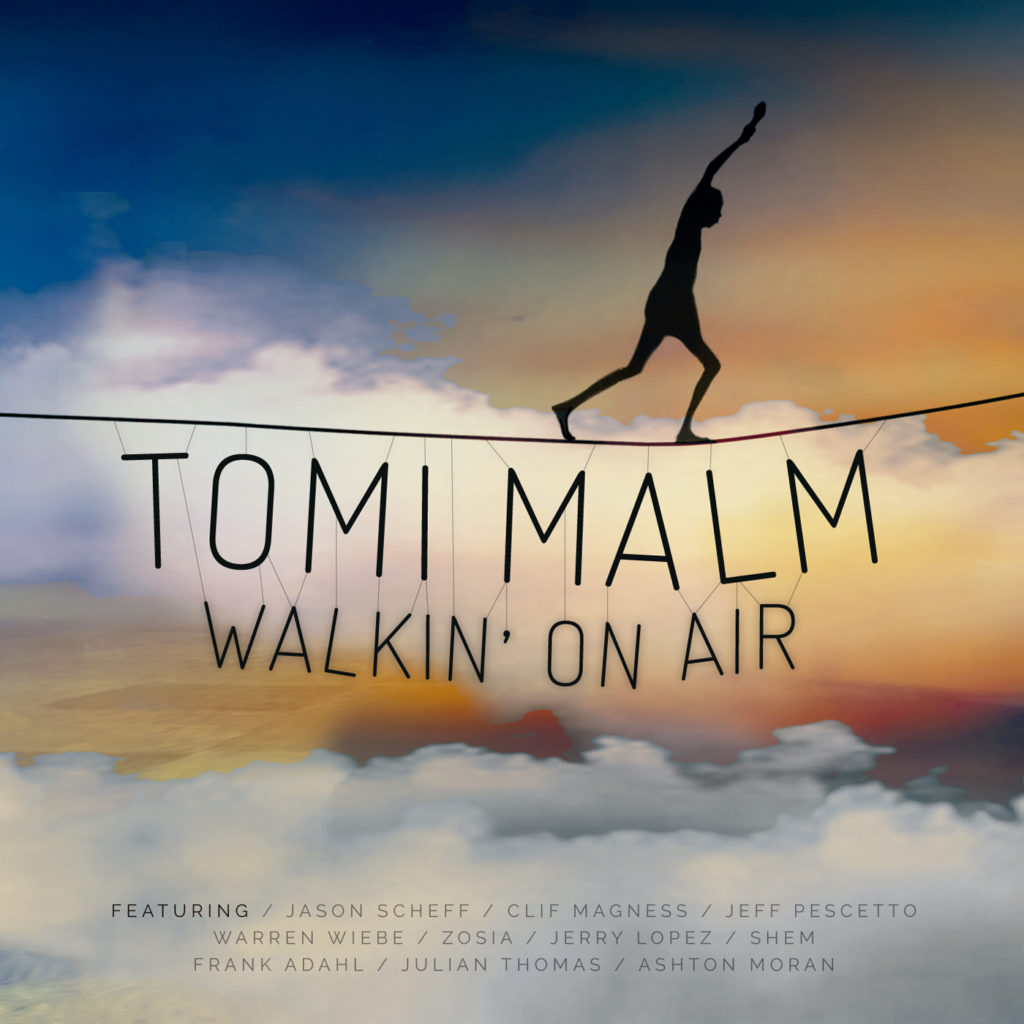 Contante & Sonante proudly presents Walkin' On Air, the debut
solo album from Tomi Malm. The renowned Spanish independent music label invites
worldwide music lovers to enjoy another exciting chapter in its string of quality music
collections.
Tomi Malm hails from Finland and has been a respected figure for the past twenty-plus
years on the North-European music scene. Malm works as a composer, arranger,
orchestrator and producer on a multitude of successful records, TV themes and multimedia
scores. In 2009, Malm rose to international attention with the now-classic release of Fly
Away: The Songs Of David Foster, also on the Contante & Sonante label. Malm arranged and
produced a number of David Foster's classics on Fly Away. Malm showed such creativity
and freshness on these recordings that he gained high praise and blessings from "The
Hitman" David Foster himself. That project took the West Coast/quality pop music scene by
storm, and in the past few years it has become a landmark for musicians and fans of the
genre on every corner of the planet.
Today, Tomi Malm returns with Walkin' On Air, his debut solo album, another stunning ride
on pop music's most elegant grooves. On this collection of winning tracks, the Finnish
wizard wrote or co-wrote all but two of the songs. The track list presents a variety of styles,
from jazz-infused pop gems to refined ballads, smooth funky jams and pristine fusion
instrumentals. Malm's inventive arrangements and top-notch production is brought to life
thanks to the usual ace session roster that includes legends like Vinnie Colaiuta (Sting,
Zappa, Herbie Hancock), John "JR" Robinson (Michael Jackson, Aretha Franklin, Quincy
Jones) and Simon Phillips (Toto, The Corrs, Peter Gabriel) on drums, Dan Warner
(Madonna, Timbaland, Barry Gibb) and James Harrah (Aaron Neville, Herbie Hancock, Chris
Botti) on guitars, Neil Stubenhaus (Roberta Flack, Joe Cocker, Michael McDonald) and Alex
Al (Michael Jackson, Al Jarreau, George Duke) on bass, Robbie Buchanan (Whitney Houston,
Barbra Streisand, Chaka Khan) on keyboards plus Luis Conte (James Taylor, Phil Collins,
Eric Clapton) on percussion. The horn department is also stellar, with aces like Eric
Marienthal (Chick Corea, Barbra Streisand, Elton John) and Brandon Fields (Tower of
Power, The Rippingtons, George Benson) on sax, and a guest appearance from the smoking
Santa Fe & The Fat City Horns.
From the first track, an evocative instrumental called "Kuwakaribisha," listeners will be
enraptured by a musical world of astounding beauty. All the compositions are spectacular,
but we'd like to mention in particular the title track; a jazzy mid-tempo composition
featuring former Chicago singer Jason Scheff on vocals and bass. "Walking On Air" seems
destined to become a classic in West Coast/Pop circles thanks to epic performances by
Colaiuta and Marienthal. Another stand-out track is "Favor," with vocals courtesy of the
insanely talented Frank Adahl. "Favor" has echoes of the best Phil Collins' work of the
eighties with stunning horn arrangements and a fantastic groove provided by Simon
Phillips on drums.
Malm shows his genius on a series of ballads that range in style from jazzy to pop and AOR.
"Show Me A Sign" is written by Hank Easton and features a heart-wrenching performance
by the late Warren Wiebe (July 18, 1953 to October 25, 1998). Malm built the instrumental
track around Wiebe's vocals and the result is a killer ballad with a strong, pulsating feeling.
The ultra-talented ZoSia from Poland joins Wiebe and their mingling voices are pure ear
candy.
Another highlight is "Perfect Imperfection" sung by Jeff Pescetto. Malm, on this smooth,
soul/pop ballad, exposes his inner Burt Bacharach to create a magical tune that could
easily belong in the legendary composer's songbook. "You Belong To Me" is another
spectacular track which offers an outstanding vocal performance, this time by Grammy
Award-Winner Clif Magness. Fans of Magness/Planet 3's work will find echoes of it in this
beautiful arrangement which flows amazingly with a great, driving guitar work courtesy of
Dan Warner.
"Reason To Smile" is an unreleased gem written by the amazing Jeremy Lubbock (Michael
Jackson, Quincy Jones, Barbra Streisand). Malm treated this rarefied melody with respect
and the result is a work of art: a delicate, jazz-infused track sung by Julian Thomas backed
up by just a Rhodes played by Eirik Berge, with Malm on keyboards. The grace and allure of
"Reason To Smile" proudly stands alongside previous Lubbock masterpieces including "Not
Like This", written for Al Jarreau, and "Goodbye Love", sung by The Manhattan Transfer.
On "Wouldn't It Be Kinder", we are presented with another emotional and intimate
arrangement, featuring profound lyrics by Cecily Gardner. This amazing ballad showcases a
stellar vocal performance by Shem Von Schroeck, Kenny Loggins' longtime
collaborator/musical director and current bassist for the legendary group Toto, enhanced
by the superior guitar work of session great James Harrah.
Finally, let's mention a few other goodies on Walkin' On Air. The haunting instrumental
titled "Still Life" is quite close to Pat Metheny's territory with its cinematic power. The
soulful mid-tempo titled "Let's Get To It" is co-written and sung by the extraordinary Jerry
Lopez, leader of the famed Santa Fe & Fat City Horns. This light-funk jam is a catchy and
exciting number in the best tradition of soul giants Earth, Wind & Fire.
Fasten your seatbelt while you get lost in Tomi Malm's spectacular world of music. You
won't regret it. They simply don't make 'em like this anymore!
* Tomi Malm's Walkin' On Air will be available as physical CD and digital download starting
October 15, 2017. Pre-orders to be announced via Contante & Sonante's website and social
media pages.
WALKIN' ON AIR TRACK LISTING:
01. "Kuwakaribisha" (Tomi Malm)
02. "Favor" Featuring Frank Adahl (Tomi Malm / Frank Adahl)
03. "When You're Gone" Featuring Julian Thomas (Tomi Malm / Cecily Gardner)
04. "Walkin' On Air" Featuring Jason Scheff (Tomi Malm / Jackie Kavan)
05. "Show Me A Sign" Featuring Warren Wiebe & ZoSia (Hank Easton)
06. "Perfect Imperfection" Featuring Jeff Pescetto (Tomi Malm / Jackie Kavan)
07. "Still Life" (Tomi Malm)
08. "Wouldn't It Be Kinder" Featuring Shem (Tomi Malm / Cecily Gardner)
09. "Let's Get To It" Featuring Jerry Lopez (Tomi Malm / Jerry Lopez)
10. "A Reason To Smile" Featuring Julian Thomas (Jeremy Lubbock)
11. "You Belong To Me" Featuring Clif Magness (Tomi Malm / Jeri Lynne)
12. "Today" (Tomi Malm / Jyrki Manninen)
All right 2017 is nearly finished and I am off to America in January so here is probably my last best of list for the site. Who knows if it will come back next year we will see. Let's get down to business.
Person's That Mattered In 2017
This lists people who work I dug and think are going places.
My Mates 
My friends in Aussie and NZ especially one Joseph Koorey, a man who always knows how to have a good time and be there always for you. I treasure the times I get to hang out with them. Nigel Villella, a good guy and enjoys a good craft beer and a good single malt much as I do. The same for my friends Nick, Daniel, Hayden, Scott, Gareth, Sam, Jaxon, Robert, CJ, Matt & Johnny.
Michelle Page
I adore Michelle and all that she does. Ever since she came across the site in 2006, I love what Michelle does and now she kicking goals in New York. We are friends now and I will always be behind her 100 Percent.
Michelle Ellen Jones
I dig what Michelle does being it Acting, Pageant, Ball Room Dancing and else that she does. She is one hard-working person and I can see her going really far.
Ella Cannon
This talented Australian actor is kicking goals in Canada and it won't be long until everybody will want Ella in their movies or tv shows. Mark my words.
Destiny Love
This talented lady is an incredible person, she does yoga, podcasts, teaches how to use your voice, singing, meditation, music and more. Just a positive all round person who continues to inspire in all that she does.
Michelle Baena 
This woman is somebody whom I have been supporting on my site since I first interview her in 2005 and she still looks amazing to this day. You can tell she looks after herself really well and she is just a lovely person.
Alicia Sky
This talented singer songwriter is unbelievably beautiful. She is also very beautiful with an amazing figure. If you watch the Mr Fancypants Video and her wearing that gold outfit, You can see that she takes of herself and that flawless figure she has.
Imogen Clark
Talented singer songwriter who is releasing a new album next year. She has been working on it with Diesel. Yes that Diesel and the first song released off it Collide is excellent.
Natalie Pearson
Natalie is an Australian country musician who has the talent to go very far. She is good at what she does and it won't be long before everybody will want to work with her.
Jo Kathleen Marie
Now here is an artist who keeps on surprising. The Next Step is really the perfect tune, the way it sung, the way song is structured and the song writing. She is a name to watch out for.
Heather Longstaffe 
Heather just keeps on working and creating amazing music. She deserves to be a star and I know she will be.
Melissa Johnston
Melissa is a hard-working actor and running her pet sitting business. She keeps on working hard and I am happy for her.
Lauren Jenkins
Lauren is a fine singer and song writer. In addition is a fine actor too. She will be huge real soon marks my words.
Allison Kugel
This talented lady wrote a book called Journaling Fame which is a great read about her life and interviewing celebrities. She is an extremely switched on lady and continues to impress.
HPKNS
This Melbourne two piece just delivers the goods. Whatever they are doing I'm gonna be right there behind them.
Client Liaison
They just keep on delivering their album Diplomatic Immunity is one of the best of 2016 and their live shows are just incredible. Their video clips are first-rate and are something truly special.
Kult Kyss
These two make magical music and I love there sound and all that they do. It's truly special and it won't be long until they are huge.
Georgia Mae
She going from strength to strength. Now living in America her electro sound is taking the world by storm.
HEN
A fantastic singer songwriter who has a bright future with her sound.
Olivia May
Olivia May is a fantastic actor and a singer songwriter. She keeps doing amazing stuff, so I am behind her 100%
Hilary Kennedy
Hilary keeps on working hard and I'll keep on supporting.
Elise Jackson
This talented lady, I love the work that she does as an actor and a producer of children productions and I am behind her all the way.
Lacey Caroline
Lacey is one talented singer songwriter and I know she going to be huge real soon.
Albums
Smoking Martha – In Deep
Just a good rock album
Darcee Fox – Islands
This rock band has delivered the goods with this album
Liam Gallagher – As You Were
I am a fan doesn't care what people think and this album has some really good tunes on it. He has delivered.
Imagine Dragons – Evolve
I dug this album like I did the second one which some people didn't think was as good as the first. This one has a lot of good tunes on it and as expected the production is excellent.
Lights – Skin & Earth
I love Lights and this is a really good album. I am a fan and will always will be.
Yeo – Desire Path
My man Yeo has released a killer of an album, Production is excellent and songs are great.
Kate Martin – Set My Life To Fire
This is an excellent album by Kate. I love it and I have proudly on Vinyl Yay.
The New Pornographers – Whiteout Conditions
I've been listening to The New Pornographers since 2003, yes that long. This is another quality album from the band and yes I've seen them live a number of times.
Natalie Pearson – Long Time Coming
This is an excellent country album, Natalie has the talent to go very far and I know she will.
Christie Lamb – Loaded
Christie is one hard-working musician and this is her new album Loaded, production and song writing are excellent.
Jillette Johnson – All I Ever See In You Is Me
Jillette to me is one of the finest singer songwriters coming out of America in a long time. Her songs and her lyrics are special and this is what music is all about.
Earl – Tongue Tied 
I adore Earl she is one of my all time favourite singer songwriters, this album is incredible production is great and her voice shines here.
Amanda Lynn Rogers – Heavy Blue
I love what Amanda Rogers does and she is my all time favourite singer songwriter and whatever she does I am behind.
Sean Rowe – New Lore
Sean Rowe is an amazing singer songwriter. His new album is excellent and just another notch on career full of masterpiece albums.
Catherine Traicos – Luminaire
What ever Catherine does I am right behind her and thus is no exception
Shannon Hurley – New Day
Another winner by Shannon
Singles/EP's
The Midnight – Nocturnal
I love retrowave and a lot of it's gonna be featured in this section. This two piece has delivered a stunning piece of work. So many good tunes, its just gotta be listened to.
September 87 – Bad Dream Baby
Now this is amazing. Came across these guys on NewRetroWave and was like what is this. These guys are from Melbourne and this song is so amazing and really just a killer tune.
Imogen Clark – Collide
I finally wanted to see what the fuss is all about this talented singer songwriter from Aussie, not only is this an awesome tune, she gave me one of my best interviews of the year.
Jordan F & Vast Hill – The Will
When these two acts decided to collaborate together they released one of the best EP's of the year. This is real 80's stuff and it is truly magical.
Danielle Deckard – Happy
When I heard this last year at her gig at The Wesley Anne I knew this tune was incredible. The way it is written and the way the song is structured I couldn't believe how good this song really is. At her last gig in Melbourne she played another amazing track that surely a single in the making.
Phebe Starr – Chronicles
This is a really great EP, production is first rate, vocals are good as is the song writing. My pick off the EP is Two Hearts. This is excellent Aussie music.
Tigertown – Warriors
This is an excellent electro tune by this Aussie group. I've been a fan ever since I decided to see them play at the Northcote Social Club.
The Wild Romantics – Hungry Teeth
Thanks to Bandcamp I came across this indie rock, alt country, folk Canadian group. This song just got me from the word go. I was like this is what song writing is all about.
FM-84 – Never Stop (feat. Ollie Wride) 
Another incredible retrowave tune by an artist who already has a huge following who had people singing all the tunes at his last gig. This is first rate.
Robert Parker – Awaking
I am already a huge fan of Mr Parker and his incredible music when this came out I was like Hello and had this cranking not stop for days. Just magical stuff.
Olivia May – Tonight
I just love all that Olivia May does and this is her latest tune and it's an incredible piece of work.
On Diamond – Light
I adore Lisa Salvo & On Diamond this is an excellent tune and I for one can't wait to hear the album.
Bellsaint – Landmines
Great tune by this artist will who no doubt take the world by storm.
Lexi Strate – Going Going Gone
Lexi new tune is another killer pop tune by this amazing Canadian artist.
Alli Walker – Play
Alli another amazing Canadian artist who has released an amazing pop tune. She got the talent to go very far.
Hen – Raincoats 
Hen has been doing music for a while and now with a different direction she is now known as Hen and this is excellent debut single and after seeing her live, I think this new change in direction is worth you getting behind.
Alicia Sky – Mr. Fancypants
A really great pop tune. Alicia voice is on fire. The production and song writing is first rate.
Kira Lynn – Over
This talented Canadian musician who spends a lot of time in Nashville. She released a new song this year called Over and it's a great tune and a new direction for her.
TV Shows
NCIS LA
NCIS New Orleans
Hawaii 5-0
800 Words
Sunshine
Bull
Have You Been Paying Attention
Gruen Transfer