My pals in Smoking Martha have released this kick ass tune, these guys are way cool and always love seeing them play live. They always put on a good show. Going on tour. Go see them live these guys rock.
I totally dig this post hard core punk track, This is loud and punchy,vocals and production is solid and the clip looks great. These guys are from Melbourne will need to check them out. This is from their upcoming debut album if this is any indication it's gonna be solid. Top Stuff indeed.
I adore Emily Kinney I think she is a fantastic talent as a musician and an actor. It was a pleasure to interview her when I interviewed her a few years back. I knew she was something truly special but didn't know that all the hard work she had done would pay off so quickly. I am truly happy for all that she has achieved. This song just shows off how talented she is and how good she is as a singer and a songwriter and the clip is truly stunning.  You can get the song from Google Play & ITunes
I can wait to see and hear what she does next.
Photos by Travis Nesbitt
One of my favorite discoveries of the last few years Lexi Strate  has released a new song called Going Going Gone. It's nothing short of perfect, it's a killer pop song with awesome vocals and production. Lexi should be proud as the song is amazing and so is the clip.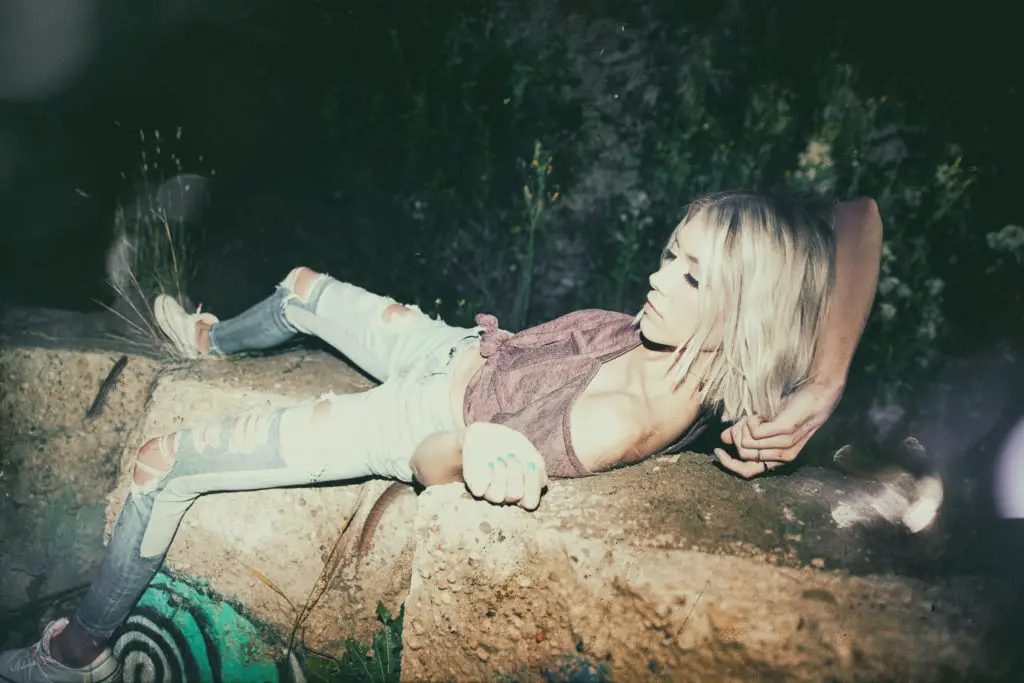 The song is out now and you get it from all goo digital retailers like Google Play, Itunes and of course it's on Spotify
For more info hit Lexi website. So come on support this stunning musician incredible new song.
After releasing their standout debut single 'Cool', Sydney-based indie rock quintet, Georgia June, return with new cut 'Broke' – recorded at New York's Diamond City Studios.
'Broke' is instantly impressionable, bursting open with infectious guitar riffs and battering drums. The track retains an exhilarating energy throughout, complimented by front woman Georgia's emotionally-charged vocals. Combining these elements with honest, relatable lyrics, she channels the sound of past and present indie songstresses Blondie and Alex Lahey.
GEORGIA JUNE
UPCOMING SHOWS
FRI 27 OCT | RARE FINDS @ OAF GALLERY, SYDNEY NSW
THU 2 NOVEMBER | AUSTRALIAN MUSIC WEEK, CRONULLA
FRI 10 NOV | RED RATTLER, MARRICKVILLE NSW
w/ Pacific Avenue & The Lazy Eyes
SUN 12 NOV | BRIGHTON UP BAR, SYDNEY NSW
w/ Eliza & the Delusionals
AUSTEN
REVEALS MESMERISING NEW SINGLE 'STORM'
Click to stream 'Storm'
Download WAV File | Download Press Shots | Download Artwork
SUPPORT FOR AUSTEN
"Ooft this one gets under your skin quick". – 4/5 stars
Nick Findlay – triple j (AUS)
"AUSTEN is a name we get the feeling you're going to get to know very quickly, if this supremely accomplished debut single is anything to go by".
Pilerats (AUS)
Added to Spotify play lists 'Fresh Finds: Hiptronix' and 'Women of Fresh Finds'
Brisbane-based indie-electronic artist, AUSTEN, is excited to reveal her stunning new single 'Storm' – produced and recorded by James Angus (Midas.Gold, Carmouflage Rose, Gill Bates).
Taking cues from the likes of Broods, Halsey and Banks, 'Storm' is a dark and brooding cut of intricate electronica-pop. Song structure navigates effortlessly as dynamics are harnessed with finesse; flickering in between swirling synths, meticulous percussion, deep moody bass and ethereal vocals.
AUSTEN describes the motivation behind the track:
"I wrote Storm in one shot which just started with the line 'I was talking to myself' – the whole first verse is just exactly what I was doing / feeling before I picked up a pen and started writing. It was the start of me falling for someone and how in that moment everything is so insane and you feel like you're in the eye of this whirlwind going on around you. All that energy is coming from that person or from the synthesis of you two together. The lyrics just follow my train of thinking and this process of falling for someone and realising how much that person affects you, and I love the metaphor of the song because for me a storm in the distance is thrilling and exciting if you don't think you're going to be hurt by it".
Previous singles 'Faded' and 'Darkside' have been strongly supported by the likes of triple j, Spotify, community radio and online tastemakers Pilerats, Stoney Roads, inthemix and Purple Sneakers. To coincide with the release of 'Storm', AUSTEN is currently touring nationally playing to sold-out crowds alongside The Kite String Tangle and Golden Vessel.
Over the coming months, AUSTEN will continue to release new music and traverse the countryside.
'Storm' will be released via Spotify, Apple Music, iTunes and all other good digital retailers on Friday October 20
AUSTEN
UPCOMING SHOWS
Supporting The Kite String Tangle and Golden Vessel
WED 25 OCT | THE CORNER, MELBOURNE VIC
FRI 27 OCT | THE CORNER, MELBOURNE VIC * SOLD OUT *
SAT 28 OCT | JACK RABBIT SLIMS, PERTH WA * SOLD OUT *
SAT 28 OCT | JACK RABBIT SLIMS, PERTH WA
Sydney based Indie Rockers Adaptors have just released their latest single 'Gossamer', which premiered via AAA Backstage.
Adaptors have also announced a limited run of tour dates that kick off in October.
ADAPTORS
'GOSSAMER' TOUR DATES
October 20th – Captain Cook Hotel, Sydney, NSW
Tickets available at door | 18+ only
October 27th – The Yo-Yo Bar, Wollongong, NSW
Tickets available at door | 18+ only
Melbourne based Rockers A Gazillion Angry Mexicans have just released their new single 'Jonah & The Whale' and have announced they will be touring the East Coast to celebrate.
A GAZILLION ANGRY MEXICANS
'JONAH & THE WHALE' | TOUR DATES
October 19th – Vic On The Park, Sydney, NSW
Tickets available at www.facebook.com/AGAM | 18+ only
October 21st – The Basement, Canberra, ACT
Tickets available at www.facebook.com/AGAM | 18+ only
October 22nd – Frankie's Pizza, Sydney, NSW
Free Entry | 18+ only
October 27th – Last Chance, Melbourne, VIC
Tickets available at www.facebook.com/AGAM | 18+ only
There is no excerpt because this is a protected post.
Eddie Berman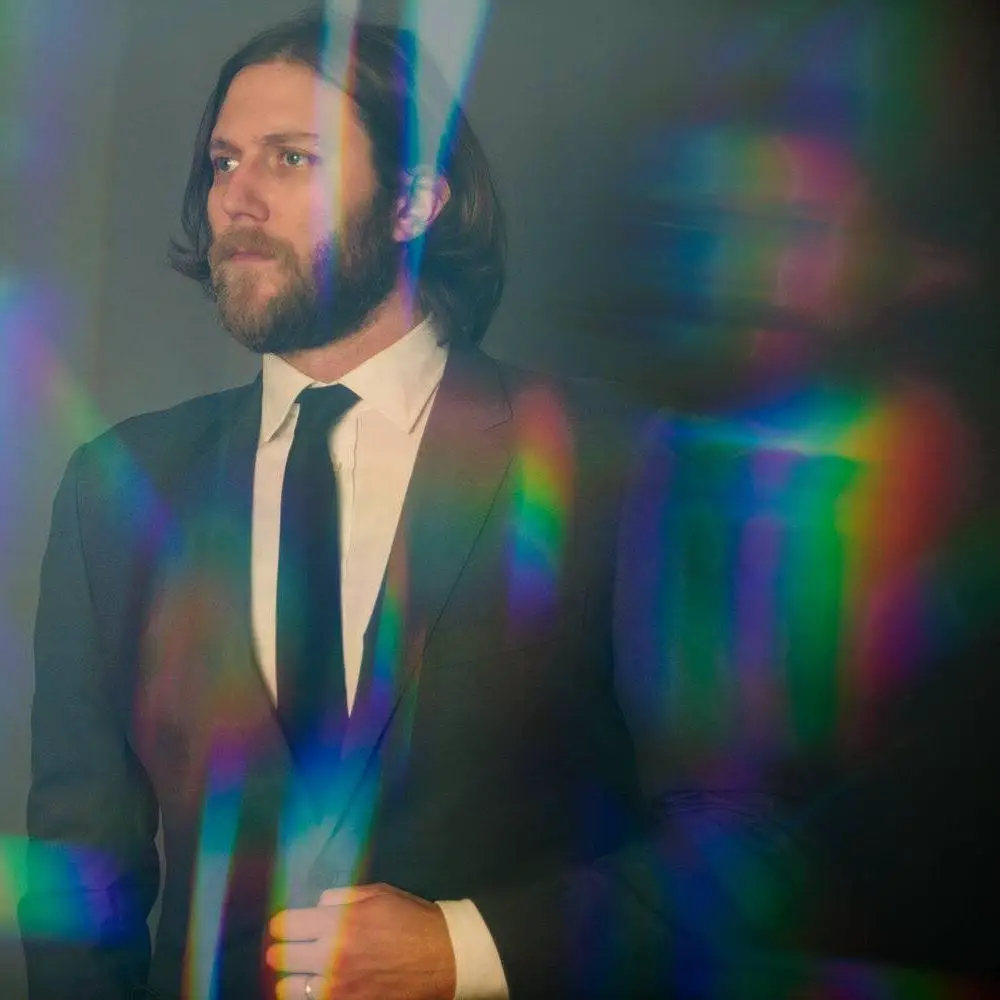 Eddie Berman is a talented American singer songwriter with a new album out called Before The Bridge. He kindly answered my questions and this is what he had to say.
1.What was the inspiration behind the new album how was it structured?
I wrote the album between getting married to my wife Joanna and the birth of our first kid, Bridget. There was an intense type of introspection that took hold of us in the lead up to having a child, where we were forced to look at the dissonance in our lives and figure out how to possibly ease it. I wasn't directly thinking about any of that as I was writing the album, but I see, in retrospect, how all of that bled in to the content and structure of the songs.
2.Are you happy the way it turned out and what do you hope people will get out of it?
My band and I recorded all the songs totally live, sitting together in one tracking room. So what's captured on the album is a very immediate and organic expression of these songs — and I'm really happy with how we performed them.
I almost always thing it's best not to talk too much about what a song is about – so that anyone who listens, receptively, will get something unique out of it.
3.How was the recording process different to your earlier material?
The recording process was very similar to my past albums. We recorded, again, with the incredible engineer and mixer Pierre De Reeder at his studio in Los Angeles. We tracked it entirely live, just us sitting in a room together, with our instruments and voices bleeding into every mic.
4. How does a song normally come to you?
In writing songs I always start with the guitar (sometimes piano or banjo). I'm noodling on the guitar all day – whether I'm sitting with my one year old daughter or watching a baseball game, I'm usually picking at the guitar. Eventually through the hours of playing, a progression or melody that I dig emerges – so I'll record myself singing gibberish over with the guitar. Then, sometimes right away and sometimes months later, I'll sit with the recording and replace the gibberish with actual words. The songs come from a sort of marriage of the unconscious and conscious.
5. What inspires you now when writing music from when you were starting out?
When I was younger I think I drew more from things I consumed. I didn't have enough life experiences to say anything terribly interesting — books, music, and film were responsible for most of the grandeur of my inner life. Like a lot of young artists, my earlier work was hugely derivative of the writers and singers I loved. Through the slow course of working and evolving, eventually I started to sound less like I was doing a bad impression of those folks.
6. Has your songwriting changed from when you were starting out?
It's been about 10-15 years since I started writing, so I certainly have more to draw on now, especially as a husband and father (in a world that appears to rapidly be coming apart at the seems).
7. Do you have moments where you just can't write and need to take a break?
The vast majority of the time I have writer's block and/or some heavy-duty undiagnosed Attention Deficit Disorder. I usually write in intensive bursts, so I just need to be receptive to when the flood gates seem like they're starting to open.
8. Since sadly Tom Petty passed away, what your favorite song of his and what did he mean to you?
One of my very favorite childhood memories is when I was 5 or 6 years old, sitting in the front passenger seat, driving around with my dad, listening to his Tom Petty & The Heartbreakers 'Greatest Hits' CD. "Free Fallin'" was my favorite then and is still my favorite today. Every time I hear it, I immediately feel like a little kid again, silently sitting next to my dad, driving around with the perfect San Fernando Valley soundtrack.
9. Are you happy with the support from your fans and your peers getting behind your music?
It's been great seeing the overall response to the songs from "Before The Bridge". I know the comfort and catharsis, especially when I was younger, that other songwriters brought me – so anytime I get a message from someone expressing that they've gotten a semblance of that from my music, it's really beautiful.
10. Social media how does it play a part in what you do?
I've never been big into social media personally or professionally. (**But please go follow me on them so I get yelled at less by my label and management!**) I mostly post pictures that I take around Portland and some videos of me fingerpicking.
11. Will you play Australia some time soon?
We're rolling out the larger 2018 tour plans soon, and I'm really hoping we can make it in the spring. (the northern-hemisphere's spring, that is.)
12. What is next for yourself?
I'm starting to write the new album now and we're putting together some tour dates for the next year. Other than that, I just bought a new bike, so I'm hoping to ride around Portland a lot before the weather turns.
Clara Helms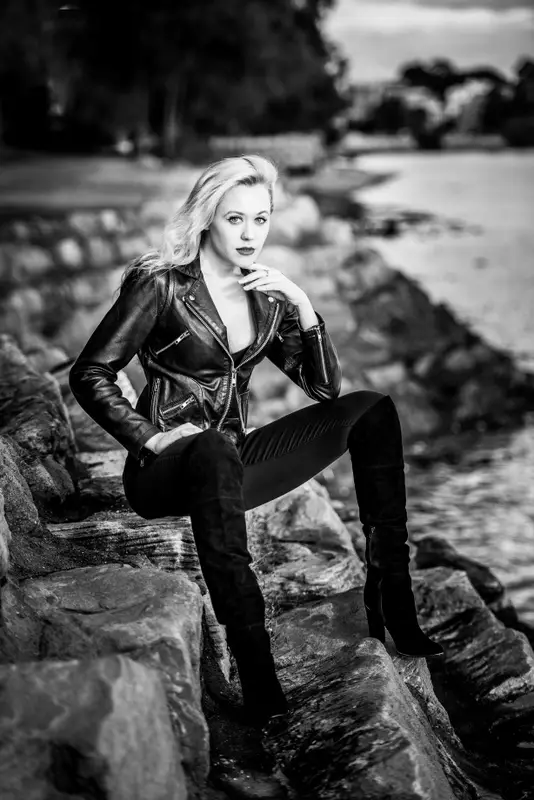 Photo by Edge
Clara Helms is a singer, actor from Australia. She has been gaining support for music and is making a name for herself and keeping herself incredibly busy this is what she had to say.
1. What inspired you get into singing?
I have always been passionate about 'The Arts' since starting dance from the age of three (Ballet, Jazz, Tap, Ballroom, Character, Contemporary and Argentine Tango). I then added Acting and eventually SINGING fell into my life and I fell in love with it.
2. What has been the highlight so far?
My most recent highlight is definitely my recent trip to LA to record a Single with David Foster's Team, organized by my Producer, Thomas Spencer. I was so fortunate to work with some phenomenally talented, incredibly talented and good people and it was a wholesome and inspiring trip. Other highlights would be singing in Singapore at the Marina Bay Sands for David Beckham and Opening for Il Divo and representing my country for major Sporting events by singing the National Anthem.
3. How do you warm up before doing a performance?
I do many different things but stretching and Ginger are certainly part of my favourites.
4. How is acting different to singing to you?
Acting and Singing marry beautifully together. Between the two I get to explore and share such an array of emotions, characters and stories with my audiences whether it is Live or on Screen. Both are very rewarding.
5. What has been the highlight in that for you?
All my projects are very ecclectic and diverse. I always go in with an open, positive mid and find I come out of all with rewards.
6. How important is social media and the internet is to your career?
HUGELY important. It is the age of Online.
7. What do you hope the rest of 2017 and 2018 will have in store for you?
I am new to living in beautiful Sydney and right now I am loving networking here but I am incredibly excited about my imminent release of my SINGLE (To Be Announced very soon) and can't wait to return to LA early in the new year and record MORE amazing work and continue doing what I love and passionate about in the Singing and Acting sphere.
8. Who do you think has been your biggest support and help?
Definitely without a doubt my loving parents, they are unwaveringly positive and supportive. My Sponsors, especially Carolyn Hartz, Rod Slater and Alex Stavrakoulis (more at www.clarahelms.com/Sponsors) have be a tremendously significant part of helping me achieve my dreams and goals with their financial contributions and friendship and my new team in LA lead by my Producer Thomas Spencer who heard me, believed in me and brought the 'Dream Team' together for me, and my dear friend and mentor, Graham Russell of Air Supply.