I've been supporting and following Earl career for a very long time and this is her new tune which is excellent. Beautifully written, sung and performed. Its a nice honest laid back moving tune. I can't wait for more. Get it from Google Play and usual places. Nice work Earl
Destiny Love
My friend Destiny Love has been putting up these inspiring videos up on YouTube, thought I would share them here. and if you wanna find out more about her go here http://www.destinymarielove.com/
Michelle Ellen Jones
First photo by Cortney Russell, The rest by Rapheal Brown- Digital Icon Photography.
Michelle Ellen Jones is a hard-working American actor, who not only acts but is a beauty pageant coach, ball room dancing instructor and a yoga teacher. I've given her lot's of a love on this site because I really do believe she gonna do some amazing stuff, which I know she is doing now. I think she is going to be a star and I will keep continuing to support this amazing talented, hard working and beautiful lady.
Find out more about her here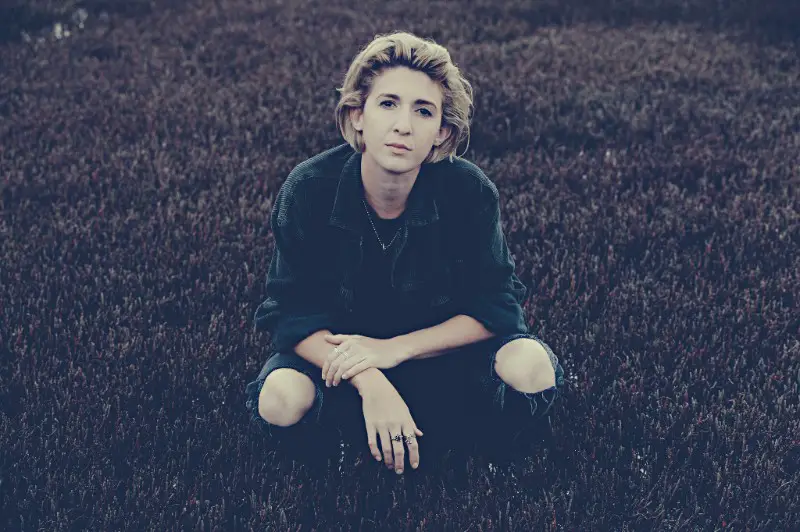 Ok so I've know Georgia like forever, long as I have been doing cd's and stuff which is like 2007. I first meet her I think 2009. That's a long time ago, and I've been supporting her career and going to shows and giving her love here on this very site and now she has a band called Moreton who I have a feeling are gonna take the world by storm.
This is her debut release which was played on radio last night for the first time on Triple J and I'm totally digging it.  I can't wait for what happens with the band and the music and hope for shows down here in Melbourne.
Kelsey Lewis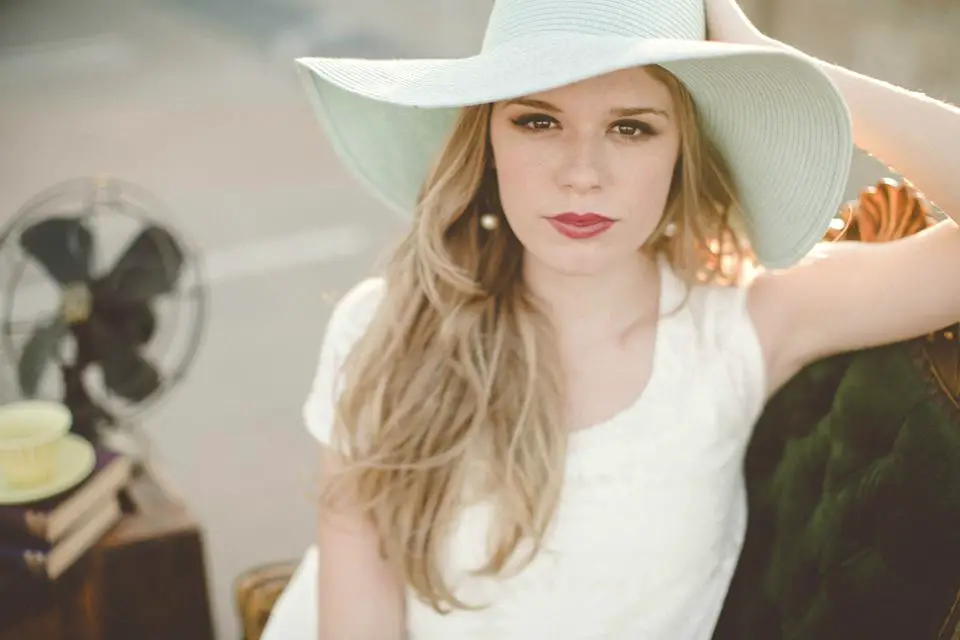 Photos by Kristen Rae Photography
OK ive been supporting Kelsey music for a while now. She is lovely in person, has a great voice, considerate and a hard working talent that delivers. I believe in what she does. Just a genuine honest hard working incredible talent. I think she got the talent and the skills to go very far, this why she is my beauty of the week
---
Lauren Jenkins – The Nashville Sessions EP (Big Machine Records)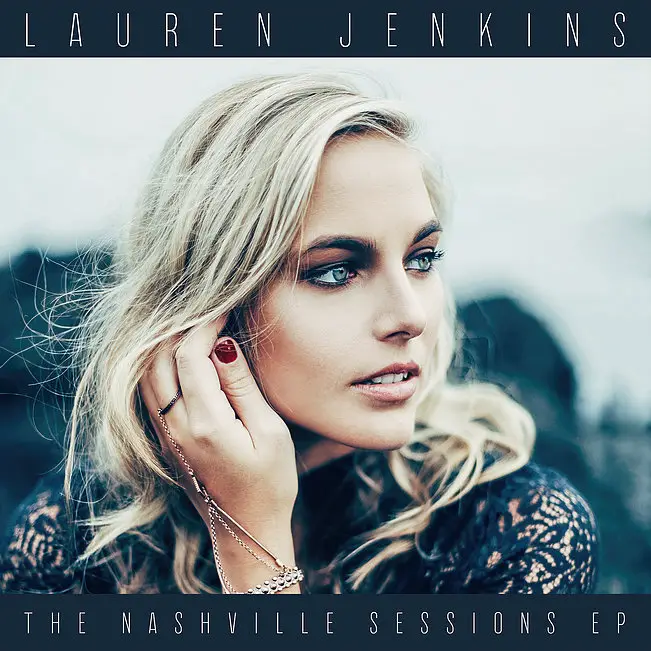 Ok so I first came across Lauren in the movie Deadline where I thought she gave a stand out performance and I truly love the movie and think it is a wonderful film. Did not know at the time she is a country singer songwriter also, so I interviewed her about both subjects? It doesn't hurt that she is also a very beautiful woman. This is her latest release The Nashville EP and it is one of the best releases of the year, her voice is on fire, the song writing and production is first-rate. You can feel her heart and soul in every note and every word. My Bar is a solid catchy upbeat country tune that has a rock edge to it, her lyrics and vocals shine here. Production is first rate. All Good Things is a song that hit written over it, the way the song is structured, the use of backing vocals, the way instruments all just gel alongside each other. Addicted To Love has her voice like really smoky sounding and it's a unique cover that highlights her amazing voice. Cadillac is a lovely tune that is almost a ballad I love the way it has an edge to it and has a breath of fresh air to it. Blood is a ballad that shows off the song writing and musicianship, and her vocals shine here. Looks That Kill is a modern day country anthem that shows off what she all about, let's the song writing does its magic, alongside the musicianship. Her voice shines. This is really a great EP, I love the fact that has an edge to it, its well produced without being too polished. It's a little raw, a little edgy, it's catchy and just offers something that truly delivers and is a good stepping stone for an artist who is on the rise and bound for a long and successful career. I for one will keep continuing to support Lauren and her career, I can see her being a huge star and if she keeps putting out gems like this, she got it made.
| MOTIONER |
SYDNEY BASED INDIE ELECTRO OUTFIT RELEASE NEW SINGLE 'FUNERAL' + ANNOUNCE DEBUT ALBUM TOUR DATES
Electronic Indie artist MOTIONER has just unveiled his latest single 'Funeral', which is taken from his debut album 'Black Wave' (set for release Friday 8th July 2016.)
MOTIONER will be embarking on a run of East Coast tour dates to celebrate the release of his debut album.
MOTIONER creates beautifully intricate soundscapes that hook you in and take you on an aural journey.
Hailing from Sydney, MOTIONER has spent the last couple of years honing his craft in local venues. He debuted with single 'Desire Dies', which received positive reviews from media and fans alike, whilst scoring airplay on over 100 radio stations throughout Australia.
MOTIONER has since released single 'Future Drunk', which received positive reviews from AMNplify, Tone Deaf, Love Em and many other online outlets. Sydney producer Klue later remixed the single.
New single 'Funeral' is available for download on iTunes.
"Listen to the song. You'll love it."
Love Em Reviews
MOTIONER
'BLACK WAVE' | TOUR DATES
Saturday July 23rd – Oxford Art Factory, Sydney, NSW
Tickets available at door | 18+ only
Thursday July 28th – New Globe Theatre, Brisbane, QLD
Tickets available at door | 18+ only
Saturday August 6th – The Penny Black, Melbourne, VIC
Tickets available at door | 18+ only'
Emily Sandifer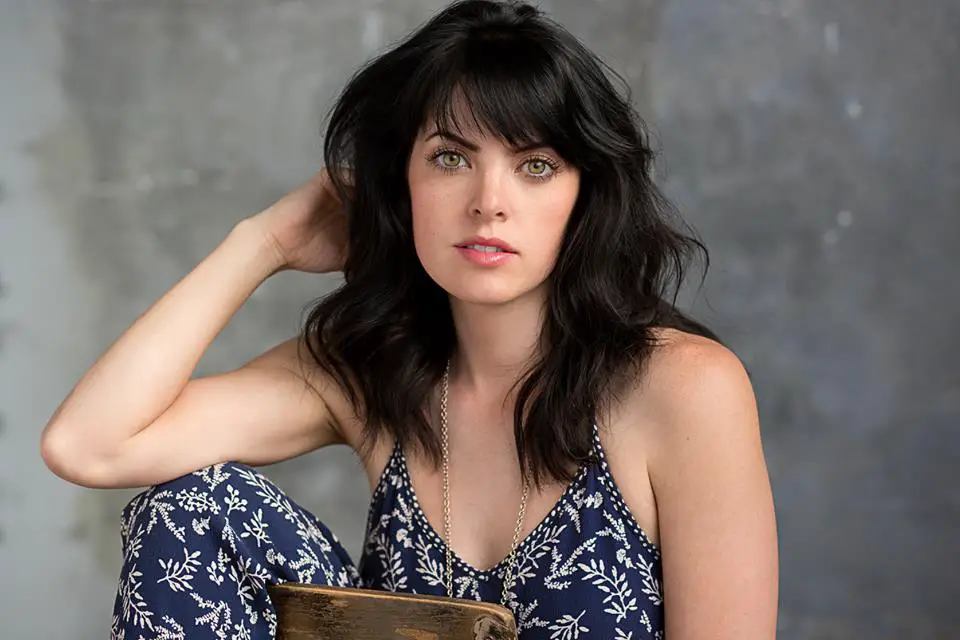 Emily Sandifer is someone whose work I have been digging since I first came across her. So this is my third interview with the gorgeous talented actor,director, screenwriter and photographer. She truly is a jack of all trades and is the complete package. So read on and go check out her work. She is the real deal.
1. How did it feel to be on the Netflix show Love?
It was my first guest star role, so that was much needed in my career. And to
have it be on a Judd Apatow produced show: even better. Very exciting. Paul Rust and
the director Dean Holland were really down to earth and easy to work with. I really en-
joyed the improv during the callback and the rehearsals. Top notch team; very lucky to
have been cast. Shout out to my on-screen sister, too, Jennifer Blakeslee, who was just
as nervous as I was going into it, but super enthusiastic and made it fun!! It was really
exciting for everyone involved; it's a great show.
2. Are you happy with the responses to it?
Yes, I was happy everyone found it hilarious. The amount of positive support
was a relief.
3. Were you comfortable with what you had to do in the part?
Comfortable enough as one can be doing something really uncomfortable. It's
supposed to be cringe-worthy, so it was filmed really perfect for that and not over-
sexualized. I really liked the way the team went about it and the crew was extremely
respectful of us.
4. What else have you been working on recently?
My boyfriend TJ Dalrymple and I have
been doing a play called I Hate Hamlet (written by Paul Rudnick) with the Mountain
Theater Alliance. We have a lot of ideas for films, but unfortunately not enough time to
do anything about it currently.
5. What is it like to be working on a film with Nicolas Cage?
I didn't end up meeting Nicolas Cage. My scene was with two of the other actors
in the film. The cast and crew in Atlanta was great, though!
6. Did you have much or any screen-time with him?
No screentime with Cage.
7. What is inspiring you now when you're making your films?
My bullshit meter is a little more picky as I get older.
If anything screams cliche or typical, either I catch myself on it
or TJ does. So, this actually makes the process a bit longer because it's a challenge,
but that's the whole point.
8. Are you doing things differently when making your films or is it more or less the
same?
We haven't done much in the past year since we bought a house and have been
busy with that, but I'd say it's just about figuring out what we're really good at and ex-
panding on that.
9. What was it like working on the film I was a Teenage Superhero Sidekick?
Nothing but wonderful things to say about the director J Hanna and the rest of
the cast and crew. I love comedy. It was a really great character to work on. J is super
passionate about his work and it shows.
10. Are you happy how that has been received?
Absolutely. Very happy for J and his team, they deserve the praise!
11. How do you find the balance of it all with the acting/film-making and the photography
work?
It's something I'm continually working on.
12. Have you had any bad experiences yet?
If I had, I wouldn't talk about it – good way to ruin your reputation and not work.
Gotta keep it classy, you know?
13. What is next for yourself?
A trip to Idaho to see my family later this summer and also a trip to Iceland/
London/Ireland/Scotland this fall with my boyfriend. I've had two features bouncing
around in my head for awhile that I'm also working on writing as well as continuing our
Ruth & Norbert series.
14. What have you recently seen that has inspired you?
Take Shelter, directed by Jeff Nichols.
15. What would we find you listening to these days?
Mostly silence and crickets. I moved up to the mountains for peace and quiet on
the days I'm not in LA. So, I take advantage of that. Otherwise, if I'm at the studio at a
photoshoot, typically a lot of Rolling Stones and Led Zepellin, or if I'm driving, maybe
some soundtracks and 90s music.
16. You're a very beautiful woman, you look amazing. Are you still doing the Paleo thing
to keep yourself looking amazing?
Thanks. Beauty and having a great body are secondary in my life. I work on be-
ing healthy, so I guess if I "look amazing," it's due to that. The film industry and society
in general are unfortunately obsessed with the perfection of the female image, and I
personally get exhausted with the fact that it's sometimes viewed as more important or
gets more attention than actual talent. We all age, but it's especially harsh for female
actors. I'm aware that I especially have to take care of myself in my line of work, but it's
not everything – because youth fades. That's a-ok. As long as my mind stays youthful, I
have a long life, and I can continue to play interesting characters, I couldn't care less
about going to the gym or being a sex-symbol. Not my thing. I don't have the perfect
body, and I'm too busy doing other things with my life than to kill myself at the gym. So,
yes, the Paleo way of eating is super helpful to my energy levels and feeling great. It works for me.
I do yoga when I can. I don't go to the gym. I'd rather be outside hiking or
doing something productive.
Laces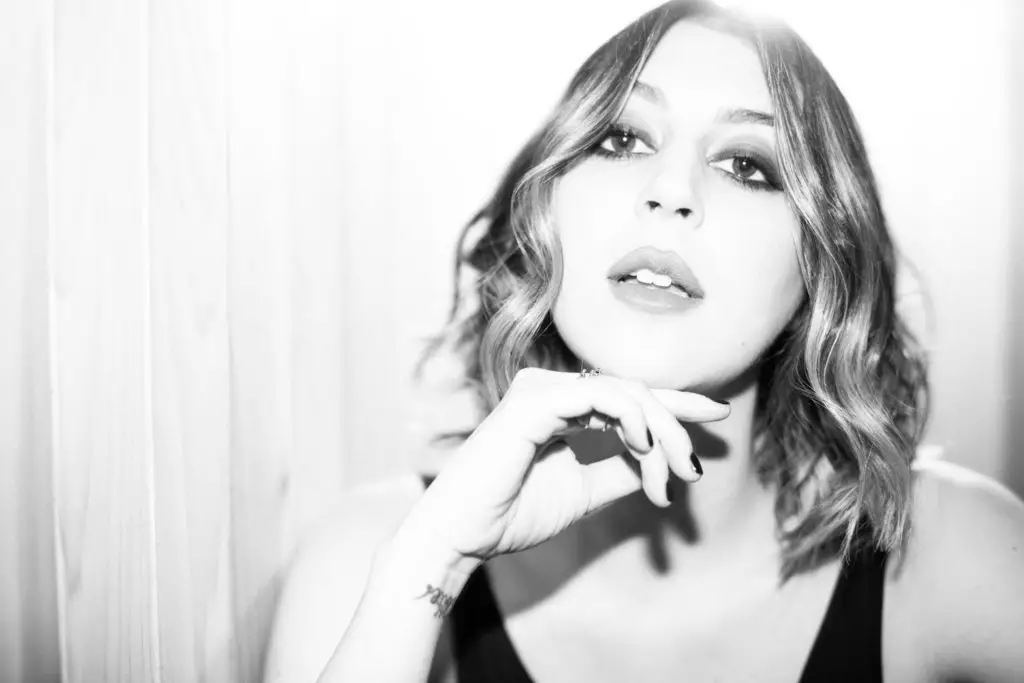 Photos by Chris Wood
Ok Laces has a new song out now called Freedom and it is an incredibly well written catchy powerful song so I had to have her again as my beauty of the week. I like what I wrote last time so using my words again.
I've been following Jessie Poland Career like forever from the beginning when she went by her real name Jessie Poland and that was a long time ago now. She goes by Laces now. She is such an incredulously talented artist. She can sing and writing such incredulously catchy tunes as well as writing such beautiful ballad tunes. She is also a very beautiful Woman. She has a flawless figure, a natural beauty. She is my beauty of the week because this talented gorgeous lady is one of the hardest working musicians I have ever come across. She will always keep making amazing music and I will always keep continuing to support her career.
https://www.facebook.com/iamLACES/
King Of The North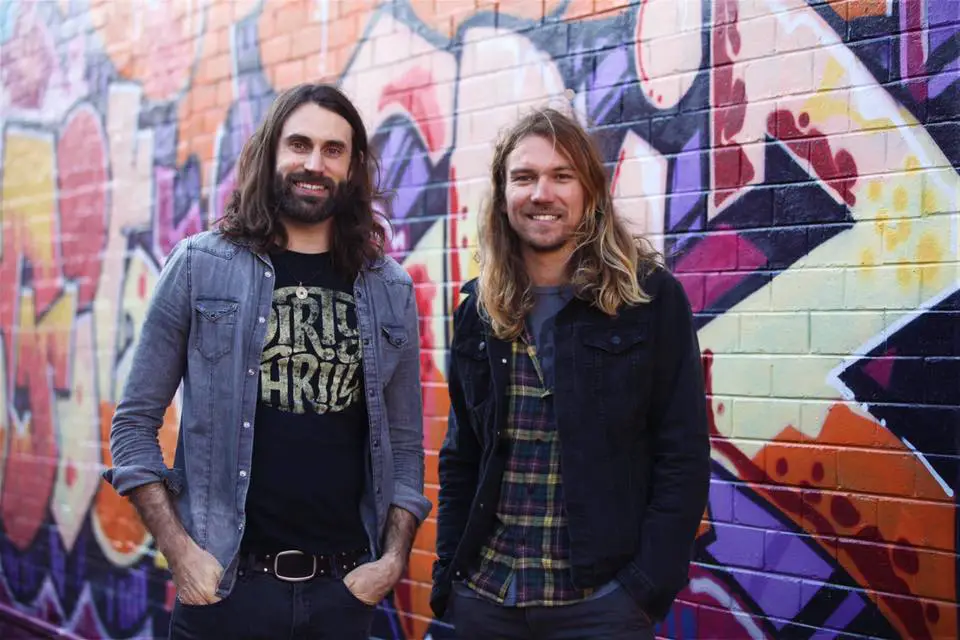 Ok so King Of The North are like one of the coolest rock and roll bands going around in Australia. I've known Andrew Higgs for a long time and have been to the first King Of The North show which was at Pure Pop Records and they always put on a good show.
With a new drummer and a new album coming out called Get Out Of Your World it was time to get the low down from Andrew about it all. So click the button below and find out what he has to say.
Also you can pledge and help get the album out there. You can get some sexy vinyl, CD and loads of other cool stuff just hit this link and help them out
http://www.pledgemusic.com/projects/kingofthenorth
http://www.kingofthenorth.com.au/