Manor has a new single called Grand Mal and a little ripper of a track. Great tune and great production. There is a lot to love about this song and this band, get around it and get into Manor they rock.
OK these awesome cats are touring and I for one is excited. gonna have them on The Parx-e Show which will be fun. So go see them live when they play in your city  here in Aussie, see you at Yah Yah's will be fun.
SMOKING MARTHA ENDING A STRONG 2015 WITH A BANG!!
Smoking Martha. The Brisbane five-piece has been shaking success firmly by the throat for the last few years, and such dedication to the cause is now finding reward a compliant bedfellow.
Fresh from supporting British rock legends "Uriah Heep" and South African grunge rockers "Seether" Smoking Martha – led by enigmatic front woman Tasha – are now bringing their raw energy cocktail back to Melbourne, Geelong and Bendigo, for the 2nd time this year to round up a successful 2015.
To start off the tour, the band will be playing the iconic Brisbane Boggo road gaol for the venues very last concert and Currumbin Creek tavern as part of Rockin' the Goldie festival.
With smouldering vocals and captivating instrumental hooks, Smoking Martha have been getting rave reviews left right and centre. Promising an energetic, fun show, Smoking Martha's vintage-tinged rock'n'soul performance is a fire that smoulders, warping your senses with waves of heat…
If you are limiting yourself to the number of bands worth seeing this year, it's time to get out your list, add a new row and insert "Smoking Martha – A Must See!"
SATURDAY THE 7TH OF NOVEMBER – Boggo Road Gaol, w/ Demonfire, Planet Fiction, Speedracer, + more.
Tickets available through Flying eyeball promotions.
SATURDAY THE 21ST OF NOVEMBER – Rockin' the Goldie Music Festival – Currumbin Creek Tavern, w/ Speedracer, The United States of Oz, Fox 'n' Firkin, + more.
Tickets at the door.
FRIDAY THE 27TH OF NOVEMBER – Yah Yahs – Fitzroy, Melbourne, w/ The Mercy Kills, The Dukes if Deliciousness, and Darcee Fox.
Tickets at the door.
SATURDAY THE 28TH OF NOVEMBER – The Music Man – Bendigo, w/ TBA
Tickets at the door.
SUNDAY THE 29TH OF NOVEMBER – The Barwon Club – Geelong, w/ The Dukes of Deliciousness, Dangerous Curves, Darcee Fox, Vendetta, and 2 dollar peeps.
Tickets at the door.
Matthew Willson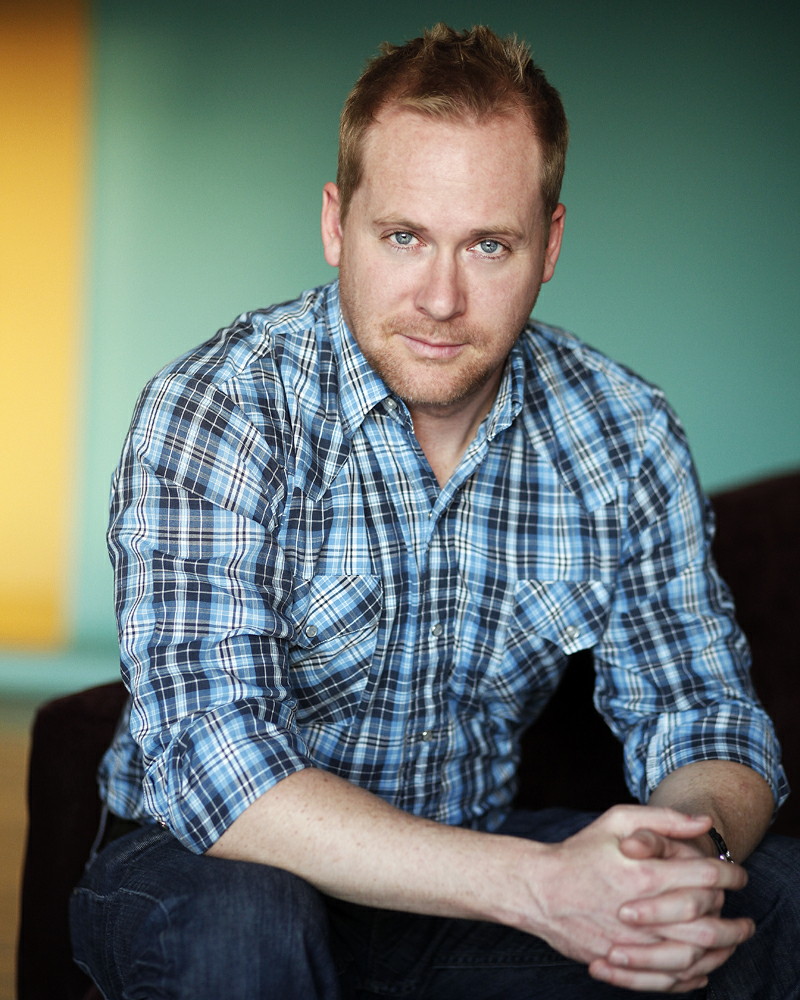 Matthew Willson is an Canadian actor who does stage and screen. This is what he had to say about it all.
http://www.imdb.com/name/nm1079740/
1. What inspired you to become an actor?
When I was a boy, I LOOOOVED to dress up and pretend to be characters for the day; I really convinced myself that I WAS the character that I was playing. (cowboy, policeman, mountain climber, the incredible hulk, rock star, an old women, mechanic etc.,) I also had a moment when my Mum took me to see a play and I saw adults making people laugh (on stage) and they didn't get in trouble for it. I figured, "thats what I want to do. Make people laugh and get paid for it."
2. What do you love about acting?
I LOVE the theatre. It's my temple. It's my safe place. There, I can work on spoken word art and collaborate with other people with the exact same devotion. I love working on projects. I love learning about different subjects. I love to really get down deep into a character. I love to entertain. Most of all? I really and truly still love to pretend to be someone else.
3. How do you prepare for a role?
I prepare for each role the same, but normally quite different. If it's a theatre role, normally I'll have a long time to think about the character/role. I'll bug the director and I research the play/role/character as much as I can. I read reviews, I read books, the internet, ask other actors and directors and I read the script a LOT!
4. Do you have any tricks to memorizing lines?
I. Hate. Learning. Lines. It's without doubt, the thing that still scares me most. In fact, its about the ONLY thing that scares me. I dream all the time that I'm on stage and lose where I am. (it's actually called "the actors nightmare".) After many years I've come to know these things work for me: the better the writing, the easier it is. Don't procrastinate. And for me, repetition. Repetition. Repetition! And, I sleep with my script under my pillow. For real.
5. What has been your favorite role to date?
This is tough and I get asked this often. Not sure if I have a favourite but some that I'd do again in a heartbeat are: Lucky in Waiting for Gadot. Juror # 8 in 12 Angry Men, Ernest in Hemingway and His Women, Rosenburg in Amadeus, Cuirette in Hossana and Ethan in The Full Monty.
6. How is stage different to you to film and tv work?
Stage work I find is much more organic. There's time to work up bits and try things. Film and telvision work is very fast, but at the same time, I think that sometimes the quality is compromised.
7. Is preparing for a stage role the same to as screen work or is preparation different?
Prep work is all the same. For me, its learning lines like crazy!
8. What kind of work wouldn't you do?
Hmmmm, well, nothing that would get me arrested… No, actually, that would be great press, so I'd get arrested for sure! Now that I'm a parent, I wouldn't want to embarrass my boy. Or anything that I feel could physically hurt me.
9. What does 2016 have in store for you?
I've been directing a lot lately; for both theatre and film. I've also been financing and producing film and theatre. The last few years have been getting quite busy.
Alessia Cohle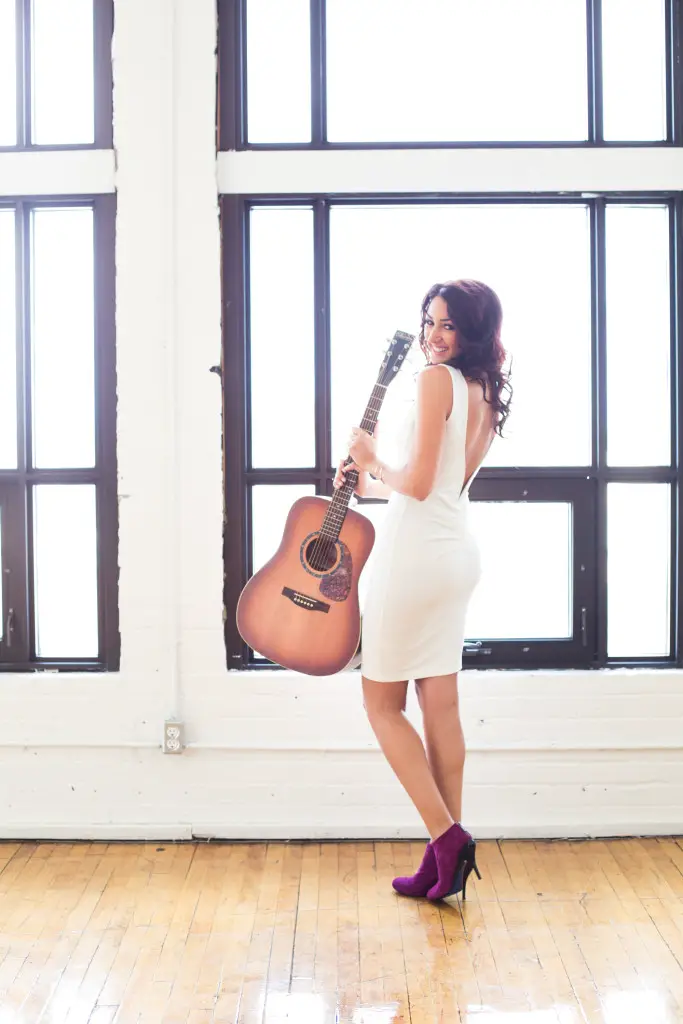 Photo by Marcie Costello Photography
Alessia Cohle is a fantastic Canadian singer songwriter who's music I liked when I heard it, so this is what she had to say about it all.
1. What was the inspiration for the EP?
A lot of the inspiration for this EP came from family, friends, stories I heard people tell me, and my own life experiences. I like to put my own personal touch when writing, so each song has something personal in it.
2. How did the songwriting process go for the EP?
I did a lot of co-writing prior to writing this EP and was also introduced to a few different co-writers during the process. I had an idea of what I wanted to say and found writers that were able to help be express that musically and lyrically.
3. What was the recording process like for the EP?
It was so much fun! We spent a full day tracking drums, bass guitar, acoustic guitar, electric guitar, and some of the vocals. A week or so later we recorded more vocals and added steel guitar, fiddle, banjo, keyboard, B3, Rhodes, and background vocals. It was a great experience recording at Revolution Recording in Toronto and hearing my work come to life!
4. Did you prepare for the recording process or what is it a case of see what happens in the studio?
My producer and I did a lot of pre-production to get an idea of what we wanted the songs to sound like and sent it to all of the players so they were familiar with the songs. However, a lot of ideas matured while we were in the studio, which added even more creativity to each song.
5. How was the recording process different to earlier material?
This was my first EP that I had recorded so it was really exciting laying down the majority of the tracks in only a few days. I had previously recorded songs in other studios, but this was the first time that I was going to be showcasing to the world what I have to offer which added to my excitement.
6. What did you learn from recording the EP that you will take away for future releases?
Recording this EP was a huge learning curve for me. I learned a lot about myself as an artist vocally and musically, but I also learned how I don't want to compromise who I am because of what others think I should do and be. That's something that has become very important to me not only as an artist and musician, but also as a person.
7. Are you happy how things have gone so far for yourself?
I am extremely happy with how my career is going so far. I've been so lucky to have such great support behind me with my family, friends, band mates, and fans, and am really looking forward to what's next.
8. What inspires you when writing music?
Sometimes the smallest thing will inspire me to write a song. I once overheard someone in a coffee shop talk about how she wanted more out of life and how she felt everything around her was black and white. That sparked an idea and that is how my song 'Let's Get Gone' started. I enjoying making each song I write honest and relatable, but not letting facts get in the way of a good song. If a part of the story won't help make the song better, I'll change it slightly for the sake of the song.
9. How does a song come to you?
In so many ways! Sometimes I'll think of a title first, sometimes I'll think of a specific lyric, and sometimes the melody comes first. It depends on how I'm feeling in that moment and how I want to express that feeling or idea.
10. Do you have moments where you just can't write?
All the time! It's frustrating when I have something I want to say, yet can't figure out how. There's been multiple times where I've sat down at the piano to finish an idea but nothing comes of it, as well as trying to write lyrics that express that idea. When that happens, I leave the room and go do something else – go for a walk, read a book, watch TV, anything to distract me. That almost always helps.
11. What do you love about Nashville and what does for you and your music?
Nashville is incredible! I've had the opportunity to go down a few times now and every time I go, I fall in love with the city a little more. This time around I got to do some more writing with Big Tent Publishing. The writing teams at Big Tent are great and I'm so grateful to have had the opportunity to write with them! I also got to perform at The Silver Dollar Saloon in downtown Nashville at their 'Welcome to Nashville Showcases'. I got to showcase some of my new tunes that I had written while I was there and the audience was so welcoming to me. There are so many places to listen to live music, write, and places to go and be creative and get inspired. The city truly is 'Music City'.
12. What buzz do you get out of playing live?
I feel this massive adrenaline rush when I'm stage. I love playing with my full band because of the energy that we all exchange when playing. It's also a great feeling to look out into the crowd and see them having a good time, singing along, and dancing. It's one of the best feelings for me.
13. Do you have rituals before playing a show?
I don't drink or eat any dairy, I warm-up about an hour before my set, and I don't eat very much before I perform (which I know is so bad!). I also have a little pow-wow with my band before we go on stage and we get each other pumped up for our set. That's where the adrenaline rush begins.
14. What does 2016 have in store for you?
I'm really excited to see where 2016 will take me! I have some shows booked, and I'm starting to plan a tour. I am also working on a new album, which will show my growth as an artist. There will be different co-writers on it so, so naturally there will be some risks taken lyrically and musically, but will still be true to who I am.
Every year I do a best of list and this year is no exception, But this time I'm gonna be straight and blunt to the point. So if your not on this list, this year, Who know as you may be on it next year. So I was in America in January and being able to see good music on a Monday and Tuesday night well Melbourne needs to take notice and start to do this. Make Monday and Tuesday nights a reason to go out and see good music.
Let's get down to business. Albums these are the ones I loved this year.
Noel Gallagher's High Flying Birds – Chasing Yesterday. Did not know he had an album coming out and I am a die heart Oasis tragic fan and boy this album delivers, What a way to open up with Riverman, his song writing is great and voice is on fire.
Kate Boy – One – This is an album I was excited about getting known Kate Akhurst for ages, yes I have interviewed her and reviewed her music in the past and this album is first rate. Higher is my favourite song off the album.
Twenty One Pilots – Blurryface – Totally love this band, these guys are genius, the music is exceptional. They just know how to mix it up and totally throw you off course with the way the album changes.
Jasmine Nelson – Hercules – Ok so she was on Parx-e Volume 4 but this album is really something special. Great song writing and great vocals ensure that this album delivers with beautiful and haunting music that you won't forget in a hurry.
Beth Hart – Better Than Home – Beth Hart is the real deal to me as far as singer songwriters go, she got a voice and she has such killer tunes. But her songs so honest, real and you really do feel what she is saying all over this album.
I loved Emily Kinney debut album This Is War, she is amazing singer songwriter no wonder she is doing good.
EP's And Singles
The Vaudeville Smash new song Richter Scale is divine and the b-side Dangerous wow such a song. Love the video clip for Richter Scale which they filmed in Japan. This Aussie band are going from strength to strength.
Nova and the Experience single Whole Body is an amazing tune, I got invited to their show at Shebeen and when I heard it live, I went and downloaded it straight away off Google Play. Even better for the band they got on the Aria charts, amazing for an indie Aussie act.
Laces debut ep which is self titled is amazing and I have been a fan of her music well 2004 that how long I've been behind her and the various projects she has done in the past. The opening track Love Me Sober ticks all the boxes for what a killer opening track should be.
Chelsea Lankes new song Home is such a good pop song, yeah I like good pop music and this is no exception. Beautiful sung and performed. Chelsea can sing, if she keeps making gems like this. The sky is the limit.
DMA's new song Lay Down is pure brit pop and I love what these cats are doing. I can't for the album next year.
Julia Henning – Away From Here is such a good tune and she kindly let me use it for The Parx-e Show.
Gypsy & the Cat & Client Liaison – Evolution, well I am a huge Client Liaison fan so this song is a no brainier being on this list. I just wish they would hurry up and release Hotel Stay as a single. I just wanna own a copy of the song, is that too much to ask.
Heather Longstaffe – Jack Daniels. What I can say but I love what Heather does and this song is a winner in my book. I know she is going to go far and this only helps.
Gigs
Any gig I went to in America and being able to see Jimmy Gnecco twice was awesome.
Seeing Headcat that Lemmy from Motorhead other band. Seeing Jack White for $20 American dollars was pretty cool. Seeing Powerman 5000, HED PE and Lagwagon.
Belmont Lights and Lanco two amazing bands that just blew me away and I didn't know anything about them. Will Tucker what a blues musician he is and seeing him at BB King Club in Memphis was way cool.
The two Client Liaison gigs. I went to. I just love them
Nova & The Experience at Shebeen, what a gig.
The Women Of Soul album launch.
Passerine new single launch
Tully On Tully so good live.
Movies
99 Homes is the only movie you should be seeing this year.