Alexandra Van Zeelandt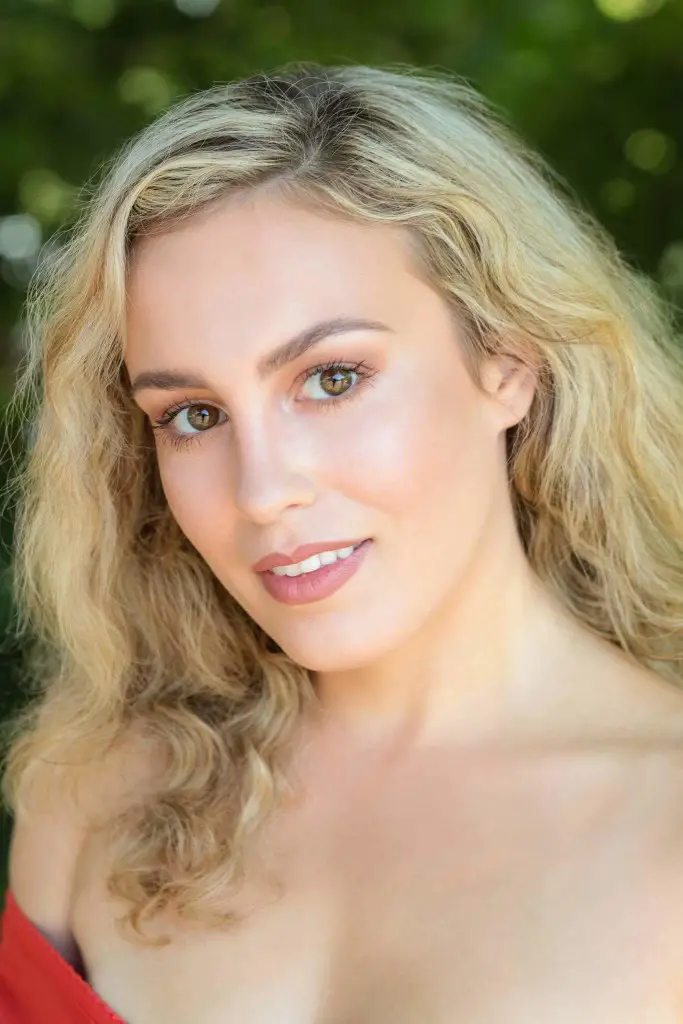 Alexandra Van Zeelandt is an extremely beautiful women,  she is a model and an actor. I've been a fan for a while and have interviewed her a few times.  This is what she had to say about it all.
Photos copyright respected holders.
1. Are you happy how things have gone for you and your career so far?
I am very happy. It's been a journey, but I feel confident that all that I've hoped for are about to come true. It's all a matter of perception.
2. How does social media and the internet play a part in what you do?
It allows for people to get to know me. My fans appreciate knowing what all is going on with my career and I'm blessed to have the support system that I do.
3. What have you been working on recently that you can talk about?
A Web Series called Tennessee Terror that is all horror genre, HBO's Vinyl where I have a small part in episode one, the new Moon Taxi video, a TV movie called HR, and more fashion shoots to be submitted for publication.
4. Do you think that you have been working for a while and getting a name gets you work a lot easier?
Without a doubt because then the people you've worked with remember you, and might just contact you directly for jobs.
5. Is there anything you wouldn't do for a role or a modeling job?
I will never compromise my values for any role.
6. How does having people behind you helping you get work help?
It's free networking and a support system.
7. Who would you most like to work with if you haven't worked with them already?
Quentin Tarantino, Oliver Stone, Ron Howard, Paul Thomas Anderson, the Coen brothers, and of course Mel Brooks.
8. What do you watch or listen to feel inspired?
I watch classic films as early as 1910 – 1990, and I listen to a lot of classic rock.
9. What does 2016 have in store for you?
A lot of wonderful things because I listen To the inner voice that guides me that is God
10. If you could been in any body video clip who would it be?
If I could have been in any video clip from a movie it would have to be the part of Mildred played by Bette Davis in the 1933 Of Human Bondage movie by Somerset Maughm. The whole movie because I can't pick just one scene.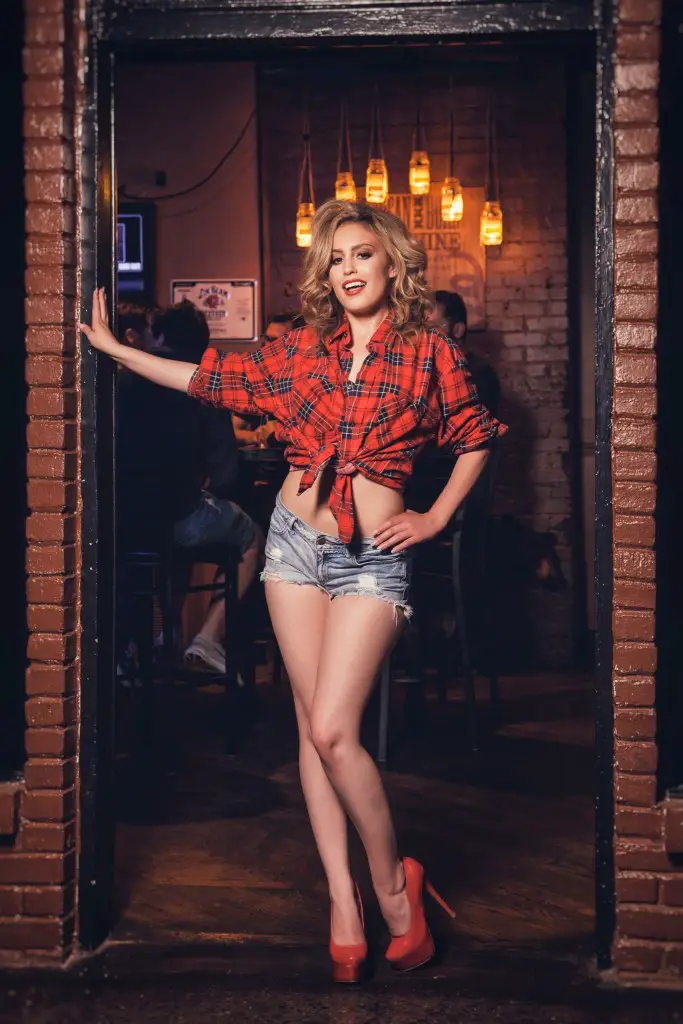 Ella Cannon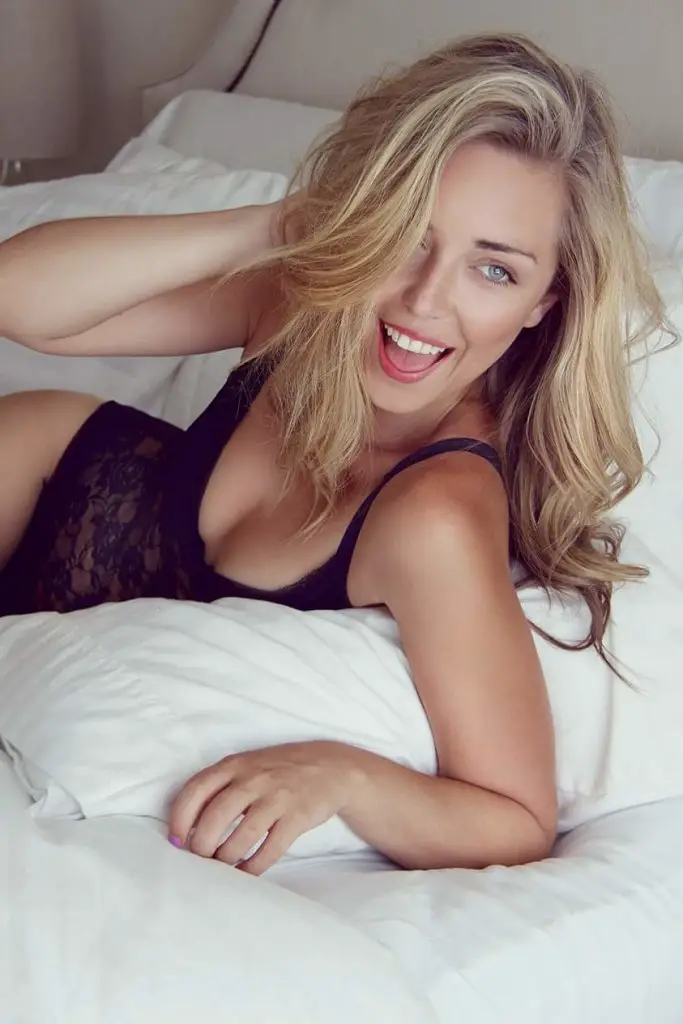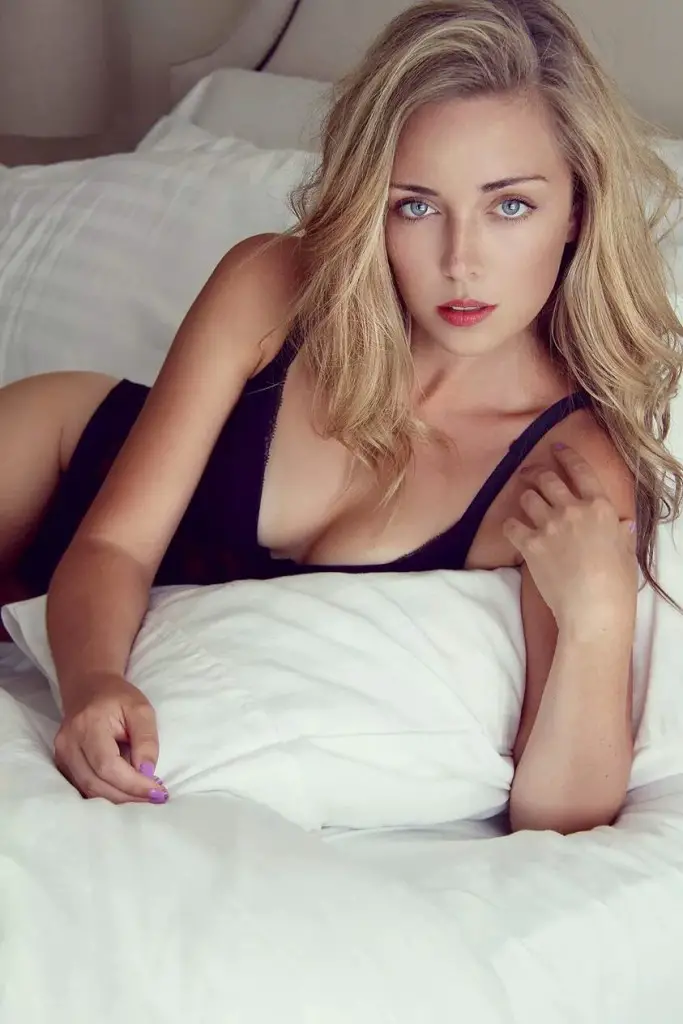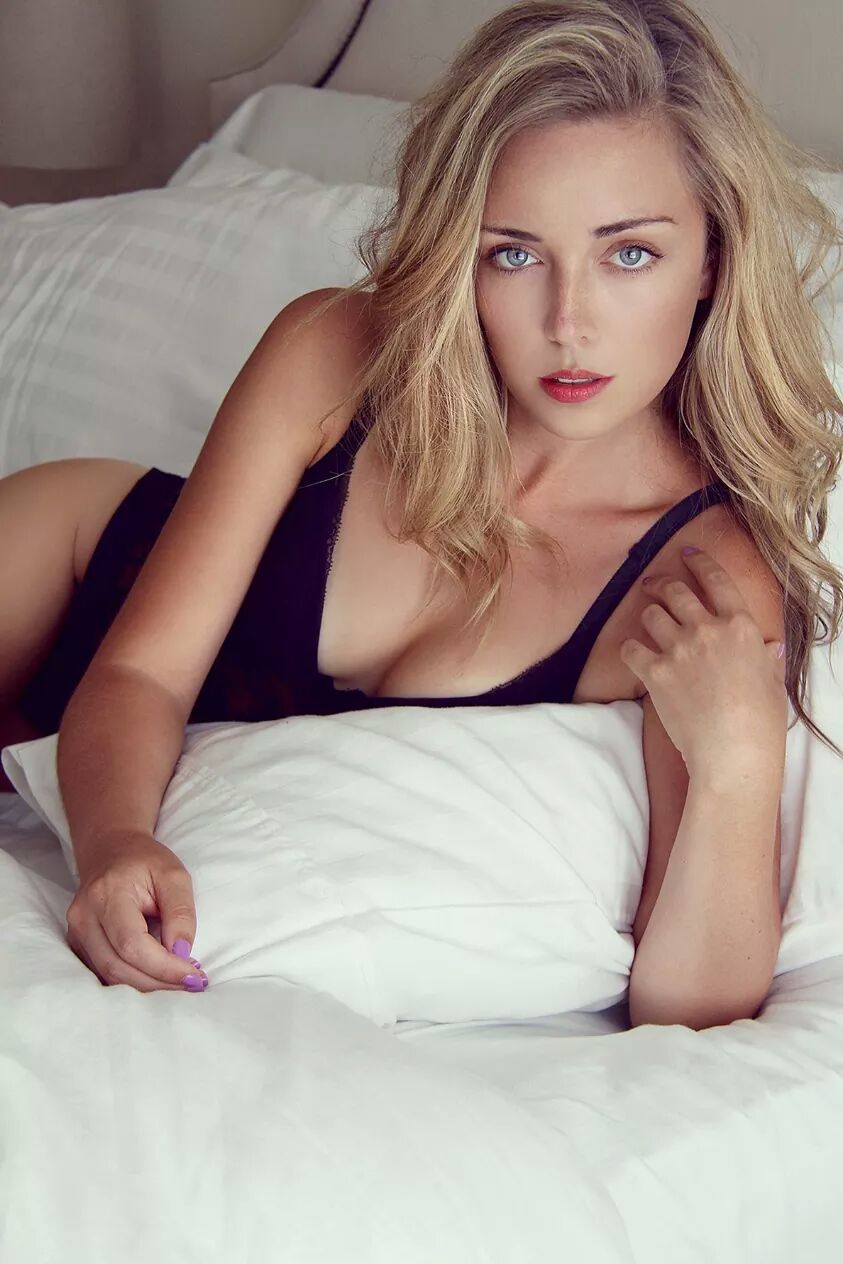 Photos by Johnny Diaz Creatives
What can I say but I had to make Ella Cannon my beauty of the week again for my site, for these reasons why. Firstly she is stunning, one of the most gorgeous girls I have ever interviewed. She is a total sweetheart, a genuine caring person who is going to go far. She is extremely talented and smart and is going to go far in acting. She going back to USA in a few weeks and I know she will smash the world of acting in America. I know she will and she really is a jaw dropper. The complete package. So happy for her indeed. You rock Ella and your gonna be a star in no time.

This tune is so fine and so melt to the ears kind of tune, it just delivers a good solid time of a track. I rate it highly and for The Hiding another notch on it's belt of killer music.
Bri Clark track Shiver should be played on Triple J if it hasn't already, it ticks all the boxes of what Triple J would love and I know they would love it. I think you will too, it's a good solid tune that moves you.
She is playing these dates.
October 30 | 'Shiver' Video Launch | The Boston, Perth
November 7 | WAM Festival | The Moon Café, Perth
November 14 | Beaufort Street Festival | Mount Lawley, WA
Don McGlashan – Lucky Stars (Only Blues Music)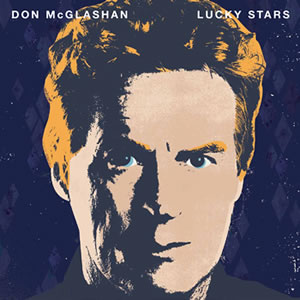 The legendary kiwi singer songwriter Don McGlashan is back with his new album Lucky Stars and this kiwi is hooked. Like everybody else this is one of the best albums of the year. Don singing & song writing is in fine form. The production and musicianship are nothing short of first rate. Girl, Make Your Own Mind Up opens the album and highlights why he such an amazing singer songwriter and a national treasure, The way the song is structured, the lyrics and how vocals shine. Lucky Stars the title track lets Don song writing and the musicianship go to work to deliver a fine tune. Hold On To Your Loneliness is another winning tune that let Don song writing shine and his voice is in fine form. Home To The Other Side and When The Trumpets Sound also shows of the magic of Don. For Your Touch is probably my pick off the album just because of the way the song is structured, the way the vocals just beautiful meld into the song, the lyrics are excellent. The backing vocals are truly a nice touch. Charles Kingsford Smith is a nice tune, and the musicianship and vocals are good. The production throughout this album is first rate. It is really nicely produced. Come Back To Me is another winner of a tune, Don singing is on fire as his lyrics and his incredible song writing, another great tune and another pick off the album for me. On My Way To You just pure Don and The Waves Would Roll On is another pick off the album and is so beautifully written, sung and performed. This is a seriously a first class album by Don and yes like every other review I agree with them and saying it's one of the best efforts yet. He has always been a fine singer song writer and this just shows off why is so special and amazing. This comes out on the 30th of October here in Australia and if I were you and you love good songs and song writing, get Don new album it is truly wonderful.
Eleni has uploaded this cool song and clip today and I like it a lot, another fantastic tune from her.
Veronica McCluskey

Veronica McCluskey is a talented singer songwriter and actor from Australia living in Los Angeles, like what I heard when I came across her music and this is what she had to say about it all.
https://www.facebook.com/VeronicaMcCluskeyMusic
1. What was the inspiration for the up coming album?
1. I went through my first real heartbreak end of last year that really made me question everything in my life and what I needed to do to make myself actually happy. I started writing the day of the break up and couldn't stop. After 4 years of writers block, all I needed was to loose the love of my life and the words would come. I wanted this album to be a story about loosing love but finding yourself at the end of it.
2. How did the songwriting process go for the album?
2. I have recently been working with Jesse Barrera in San Diego, and it was quite interesting. I'd go into the studio with an idea and we'd talk about it and put it into lyrics. I have written a lot of things this past year, slowly going to turn each memory into a song.
3. What was the recording process like for the album?
3. It had been so long since I'd recorded in a studio, after doing my degree I worked in various studios but never as the talent, always as the assistant. Was very surreal to be on the other side of the desk.
Working with Jesse was fun, his patience with me was applauseable. We spent a whole day just recording and re cording lyrics till he heard what it was he needed.
4. Did you prepare for the recording process or what is it a case of see what happens in the studio?
4. We actually wrote the song in the studio, was a lot easier than I had remembered. I told jesse my ideas, we laid down a beat and some piano and we went from there. Once the words flowed and we were on the same page it was like telling a story.
5. How was the recording process different to earlier material?
5. I was so nervous to be working with Jesse for starters. I spent my teenage years listening to his band "My American Heart" and then during my degree his solo project Jesse Barrera was constantly on repeat, so I had many pinch me moments throughout this process.
Such a different environment to my degree, studying a Bachelor of Popular Music at Griffith University through QLD conservatorium, writing was always for my next assignment and end of year panel, where as this time I was in the studio because I wanted to, not because of my next assignment.
6. What did you learn from recording the album that you will take away for future releases?
6. I actually learnt a lot from Jesse, he is such a perfectionist with vocals, we re did takes so many times till he believed they were right. Also the way he works is so different to what I'm used to. A very relaxed and fun environment.
7. Are you happy how things have gone so far for yourself music wise?
7. Im some what disappointed I haven't focused on my music career more, after my degree I got side tracked, still working in the music field but not for my own music but working for others. I'm really excited to have my own vision back in sight and am going to do everything I can to make it happen. 2016 my own music career is getting 110% of my attention.
8. What buzz do you get out of playing live?
8. I always get the worst nerves and stage fright for playing my own music, that's definitely something I have to concur 2016. I hope to play many original gigs.
I spent all of 2014 play 5 nights a week at a dueling piano bar and most of this year playing cover gigs and I never have nerves, for some reason with my original music I always get stage fright. Maybe its because my songs are so personal im always afraid to let people in a piece of my life.
9. Do you have rituals before playing a show?
9. I have discovered this year the beauty of singers spray, is by far the worst thing ive ever tasted but works well. All natural and does the job. So that's become my before singing ritual, and tea, tea is a life saver. Throat coat for the win.
10. What do you love about playing music, what does it do for you?
10. For me music has always been an escape, ive been wirting songs since I can remember, I never intended anymore to hear them, I wrote back then just for me, therapy almost. I've always keep a journal so for me songwriting was just music to my journal. Its one of the only times I can switch off and forget my life and the world and just be me and completely happy with where I am in that moment.
11. What inspires you now when writing music?
11. I think there are a lot of artists I listen to that inspire me such as Andrew McMahon who gives a piece of his life through his songs, I feel like I know him on a personal level, I wish to following the way he writes songs. He inspires me. I think living in LA is inspiring, theres so much going on here, good people, bad people, heart break, love, lies…on a daily basis I think of 10 different songs.
12. Do you have moments where you just can't write?
12. Honestly for the past 5 years I was on a complete writers block, as I mentioned earlier if it wasn't for my failed relationship and heartbreak November 2014 I would have still be on writers block. I guess I was numb that whole time, its only now that I've been able to feel again. Its such a great feeling to write again. I don't want to be doing anything else with my life but this.
Claws & Organs have a new song out called No Teeth No Stamina and they are touring it. You should go check them out, good times indeed.
ALPHABETTI SPAGHETTI / NO TEETH NO STAMINA TOUR

October 31 – Happy Trails Music Festival Creswick VIC w/ Dead, Tangrams and more
November 5 – Frankie's Pizza, Sydney w/ Royal Chant, Red Gazelle
November 6 – Captain Cook Hotel, Sydney w/ Service Bells, Jugular Cuts
November 7 – Trainspotters, Brisbane w/ Gazar Strips, The Bear Hunt, MessMess
November 14 – Bar Open, Melbourne w/ Cull, Loobs, Ghost Dick
November 20 – The Exeter Hotel, Adelaide w/ Charlie Monsoon, Invisible Mantra
November 27 – The Eastern, Ballarat w/ Milkk
Zebrahead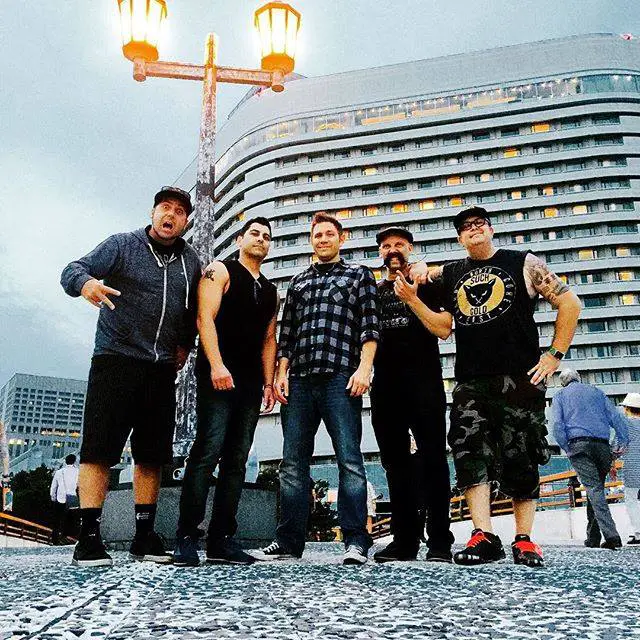 Zebrahead is back with their latest album Walk The Plank, their front man Ali Tabatabaee kindly chatted to me about the album which was a real treat. So when it comes to song writing the entire band write together. When it came to writing for the album they wrote more than 55 songs on the album but then cut it down to 20 songs but 13 made the album.
Listening to him speak it was clear the band are going from strength to strength, It has been only in the last few years they have had the opportunity to come play Australia and of course play Soundwave. They had wanted to come to Australia for a long time. Hopefully in the new year we will see the boys out here again playing. They have been touring with MXPX for years and are friends and enjoy touring with them. Yes like every other artist and band, social media is hugely important to the band.
Naturally I always ask if the band or artist could have anybody in the video clip who would it be, David Lee Roth was said and I totally dug that. I for one can't wait to hear the new album. I know it's gonna be a killer. Been a fan for a long time, so was totally cool to interview the lead singer from the band.
Miss Elm new song Ice Man is a delightful tune that is well sung, written and performed. The production is first rate and totally suits the style of the song. Miss ELM has a lot of talent and the players behind her only add to what is an already incredible catalogue of work. She going places with this new tune and I for one, can't wait to hear what she does next. Have a listen for yourself it's a cracker of a tune.
Saint Felix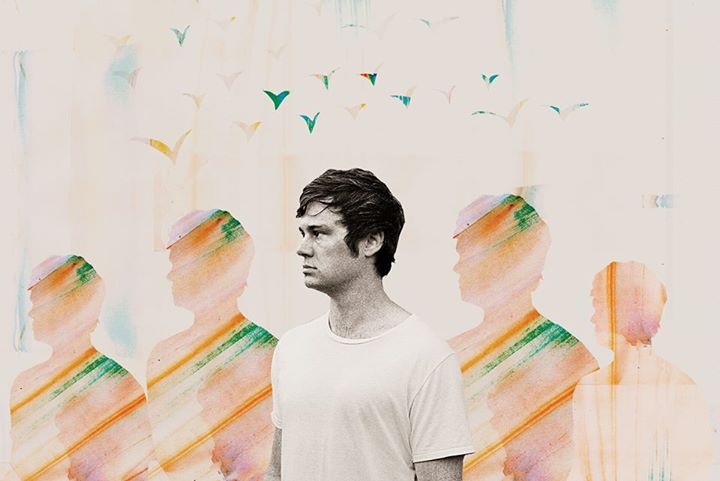 Saint Felix is a talented electro pop artist from Melbourne. I loved what I heard and knew I had to do an interview. So find out more about Saint Felix and his new song.
https://www.facebook.com/saintfelixmusic
1. What was the inspiration for the single?
Lyrically it is a pretty literal song, wallowing in the regret of past screw ups.
2. How did the song writing process go for the single?
The songs that work are the ones that are write themselves. One non-descript evening at our flat, I picked up the guitar and started playing. My housemate heard and confirmed the songs worth. We then used that as our excuse to go out all night.
Another long night of drinks and chats with a friend is when the lyrics emerged. Nothing like whiskey and cigarettes to bring out your inner remorse and regret.
3. What was the recording process like for the single?
I got the rough arrangement and melody demoed acoustically and then handed it over to Nico without much direction to get his unadulterated interpretation of it. He got the sentiment perfectly straight off the bat. The whitewashed, broody treatment really complements the song.
Vocal recording usually occurred up at Kal's place in Queensland, however after Kal appeared out of the blue in Melbourne, we found a few hours to hit the vocal in a shed out the back of Nico's place.
4. Did you prepare for the recording process or what is it a case of see what happens in the studio?
Very much see what happens. With all Saint Felix songs, whilst the lyrics, and crux of the song are decided before recording, it isn't until we get into the recording process that real identity comes to light.
5. How was the recording process different to earlier material?
Every song has been quite different. With Heather we tried a few different things at the mixing stage. Whilst we didn't use the output entirely, some interesting flavours came out which contributed to the final product.
6. What did you learn from recording the single that you will take away for future releases?
Keeping an open mind to new ideas can often provide refreshing insights. Sometimes it can't.
7. Are you happy how things have gone so far for yourself?
It's really great to be able to share this track, and I'm looking forward to further creating.
8. What buzz do you get out of playing live?
Live is a whole other entity.
9. Do you have rituals before playing a show?
A vocal warm up, a complicated mix of beverages and a few quiet minutes is all that is required.
10. Whats your go to album when you need to feel inspired?
Anything Bowie.