Pegbucket – Lurk EP (Self Released)
Pegbucket are a Melbourne band which have released their latest release which is totally DIY which they recorded, produced and mastered in the studio which the drummer & bass player run. Even the artwork and CD is DIY being burnt onto high quality blank CD. They describe their sound as noise rock and this EP delivers with pounding opener Noise Trade then rolls into Greater Dandenong which shows of vocals, musicianship and production. Songs like Vienna Sessions just grabs' you and don't let go. It's a fast past slab of music which shows of the musicianship of the drummer and frantic energy of music. Trouble of Commodore is one of my favourite's loves how the song is structured and performed. Klavins in another in your face song that delivers, Love the musicianship and song writing of this song. Burning Class finishes off the EP on a good note. This EP just rocks, cranks it loud and just get into it. These guys just rock, and well nothing more to say but it's good and a lot of fun. I dug this release heap.
Dan Lethbridge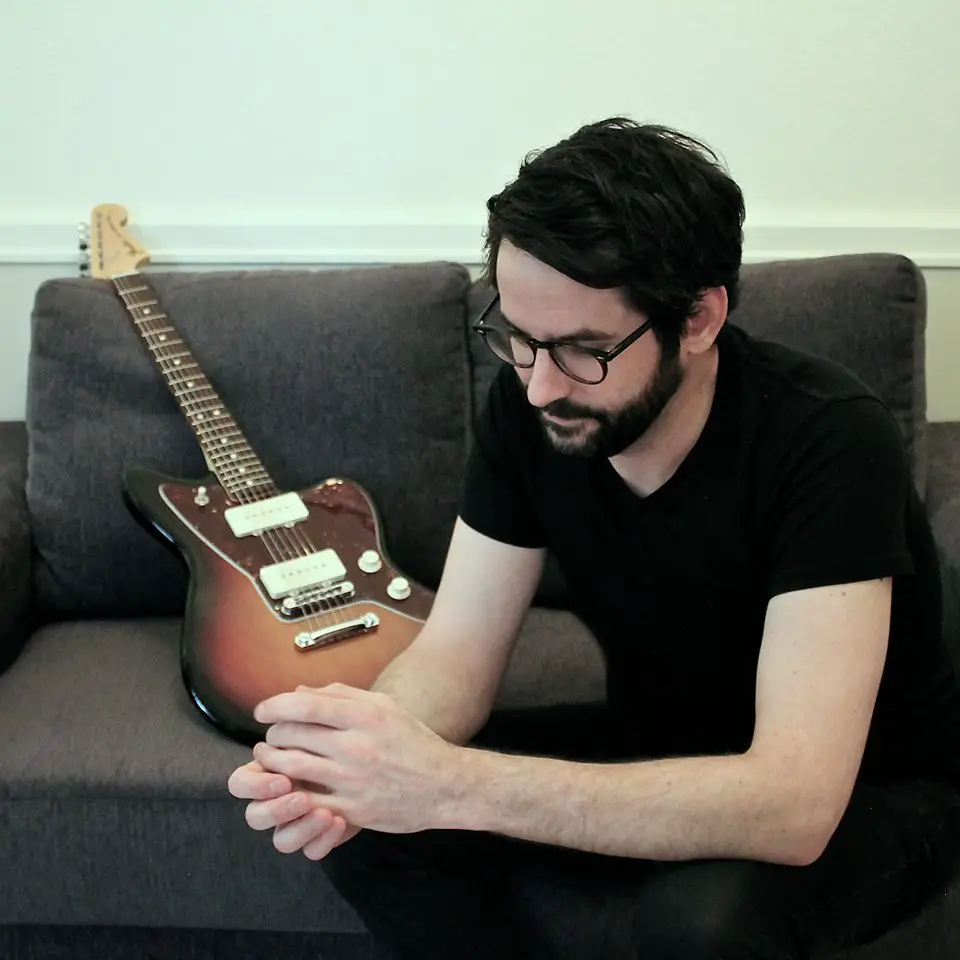 Dan Lethbridge releases his latest album Inner Western on the 6th of October, this is what he had to say about it all.
https://www.facebook.com/pages/Dan-Lethbridge/28024010997
1. What was the inspiration for the up coming album?
The inspiration was to make a groove-based record instead of a quiet, introspective acoustic record like my last one. I wanted to get back to playing with my band so I wrote 10 songs that allows them to have fun on stage instead of staring at the floor.
2. How did the songwriting process go for the album?
The songwriting process is always the same for me. I wait for a chord progression I like to appear, find a melody to go with it and then let the lyrics fall out. To this day I don't know where any of it comes from.
3. What was the recording process like for the album?
Relaxed and fun. I'd come to the studio with a song and a rough direction in mind as to where I wanted the song to go. Then the rest of the band would bring their own individual parts.
4. Did you prepare for the recording process or was is it a case of see what happens in the studio?
The songs were 100% written in terms of structure and lyrics, etc but the instrumentation was more a case of see what happens in the studio.
5. How was the recording process different to earlier material?
This is first album I've made that I didn't produce myself. It was produced by Shane O'Mara and recorded at his Yikesville studio in Yarraville. Most of the rhythm section was tracked live without click tracks which was the plan from the beginning. It really worked I think. Shane wanted to capture the best feel rather than the perfect take and it really brought out the best in the band.
6. What did you learn from recording the album that you will take away for future releases?
I learnt that I'll never record to a click track again.
7. Do you have moments where u just can't write and need to do something else?
Yep. Everyone does I think. I usually need a long time to write a song and a long time to even get in the mindset. If I know I can't get at least two hours completely to myself I don't even bother trying to start.
8. What buzz do you get out of playing live?
I get to forget about everything else in the world and just enjoy the feeling of five people sharing the same moment.
9. Do you have rituals before playing a show?
I used to smoke several cigarettes. Now I drink several whiskeys. People say I pace around a lot.
10. If you could have anybody in a video clip who would it be?
Probably Jesus. It would guarantee a lot of views.
Heather Longstaffe – Jack Daniels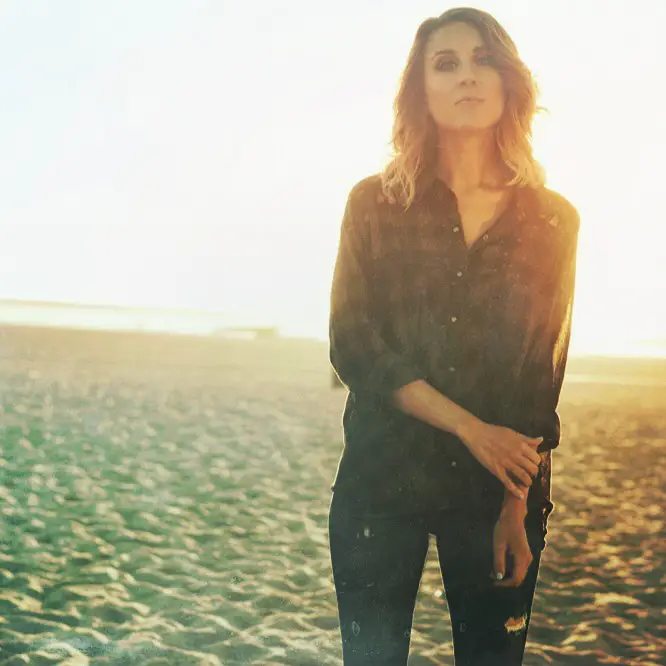 The Gorgeous Heather Longstaffe is back with her new song Jack Daniels which you can get on Google Play and yes that other thing called ITunes. It's a really great song, she a fantastic singer songwriter, great mate of ours here. Still blown away she hanged out with me in LA and let me interview her for my video stuff. Think she is a star and is totally going places.
Well lot's happening at Parx-e HQ, still getting loads and loads of interviews which is fun. But I've been asked to speak this Wednesday at an open mic night here in Melbourne about what I do which is cool.  Plus I'll be on my friend radio show on Tuesday night who also runs the open mic night which is cool, So I'll be playing songs off Parx-e Volume 4, still available to get a copy from this site, Yay.
But my best of list will be coming out in a few months and I have made some one my person to watch out for in 2016. Somebody who I think is gonna go very far and I think this person is the complete package and for those that know me well, I have gone with somebody who has never been it before and some one I've only started giving publicity just recently.
Still looking at doing Parx-e Volume 5, I have the artwork and all sorted. But we will see.  Oh I'm also using periscope and you can see what I get up to, music and all things Parx-e
It's still lot's of fun doing Parx-e and will keep doing it.  So just keep reading on folks.
Chris
Conjoined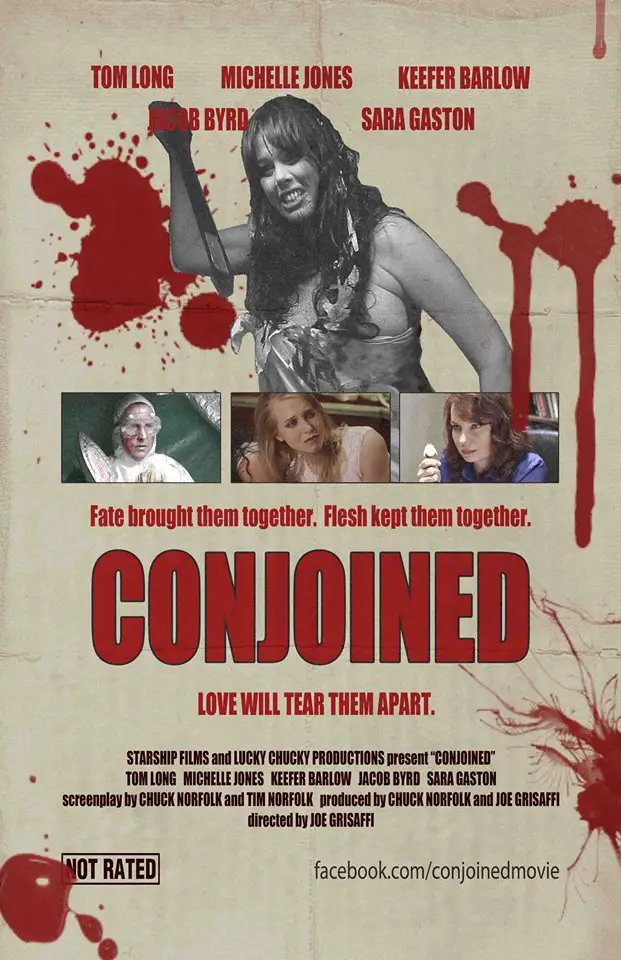 Conjoined directed by  Joe Grisaffi is a great independent American horror comedy. I loved what I read about the film, so I went and got the DVD. I loved it, so I got the director to tell me more about the film.
http://www.conjoinedmovie.com/
1 & 2. What was the inspiration behind the film? How long did it take to write the script?
Chuck Norfolk: Conjoined was simmering on the back burner of my brain for a few years. The inspiration was a "what if" thing. What if you were married to a conjoined twin and her sister was a serial killer. Me and my Tim Norfolk banged out the script in about a month. It kind of wrote itself.
3. How long was the shoot and what challenges did you face when making a low budget film?
Joe Grisaffi: The shoot was 9 days spread out over one month. Two of those days were ½ days. One of our goals with Conjoined was to embrace the challenges of low budget filmmaking. We intentionally limited our prep time, I think to four days, and vowed to come up with "solutions" on the spot for scenes we weren't completely prepared for, hoping our mistakes or quick solutions would become part of the fun, and it really worked. Luckily, this was a studio shoot and the entire movie was filmed at one location, so we had a lot of items at our disposal, even if the solution wasn't exactly as scripted. For example, the surgery scene was written to use proper surgical items, but we were unable to locate the correct items in time, but we solved that problem and the movie is better for it.
4. How was the cast chosen for the movie?
We didn't hold any casting calls. We cast privately. We called actors we wanted to work with directly, asked them to read the script, and if they wanted the part, it was theirs. If I recall correctly, our casting relied on Michelle Ellen Jones. Keefer agreed to play Alisa, the bad sister, but she is a tall woman, and her casting depended on Michelle saying yes – Michelle is tall as well. We had worked with Jake Byrd on Lars the Emo Kid and Haunted Trailer, and just knew he would be brilliant as Jerry. We included Sara Gaston to reprise her role as Detective Waters from Dead of Knight, and found a way to include her Dead of Knight partner Dan Braverman in a cameo as well. Sara recommended Tom Long, who we've both known for years now, and he was perfect. I had recently worked with Troy Parker and thought he'd be great as Ty the Video Dating Guy, and finally, Chuck Norfolk recommended Deidre Stephens as the Web Cam Girl, and she was a great choice.
5. What did you learn from making the movie?
Conjoined was really an effort to use everything we've learned from our previous low budget endeavors. In the past, I would stress out over very little things in the pursuit of perfection that ultimately didn't matter to the audience. You know, minor continuity errors, digital effects that might be off just a little. I spent a couple of years worried a couple of composite shots in Dead of Knight, which held up its release – and now that the movie is released, nobody has ever said a word about them. It was my goal to let those little things go if they happened, and they did, but they just made this movie even better, in my opinion.
This film was also a great opportunity to experiment with comedy because so little was at stake financially. Our script was 58 pages long and we needed a 75 minute feature for distribution. Our solution – as part of the joke, I let some scenes linger way too long. And it worked beautifully. Another lesson learned is that a scene can be more effective if you let the audiences' imaginations fill in the blanks. The surgery scene is a great example of both of these points – I think it's extended runtime with a couple of false endings works great, and the use of sound instead of graphic visuals makes the scene even funnier.
6. How important is having the right promotion material for the film like artwork and so on?
I think the right promotional material is incredibly important. I don't really consider myself a poster designer, but I made the Conjoined artwork. I wanted a grindhouse feel to the poster and I think it represents the movie well. I especially love our tag line. If the film gets picked up by a larger distributor or foreign territories (it is currently being handled by Champion Entertainment), I am pretty sure the artwork will change, though.
7. Are you happy how the film has been received?
I am thrilled with how the film has been received. We knew it was funny, and we were pretty sure our target audience would really enjoy it. The film has been shown at festivals and events all over the world. Surprisingly, middle aged women who are not really horror fans tend to love the movie. My mother hates horror films, but she attended a screening of Conjoined – I sat behind her – and she couldn't stop laughing. Others have said the same thing, kind of embarrassed that they enjoyed the movie so much. J
The film is currently available on DVD and streaming at Amazon Instant Video. We are hoping for wider VOD availability soon and I know Champion Entertainment has been talking for some foreign territories as well.
8. What is next for yourself?
I have been asked to directed a fun horror film called Kids vs. Zombies, written and produced by Courtney Sandifer. We are currently trying to finish fundraising for this family-friendly zombie film. I also have a couple of completed scripts that I've written that I'd like to produce, The Barber and Alligator Man being among them, and we have another script called Slugger from Dead of Knight screenwriter Emilio Iasiello. Sara Gaston and Dan Braverman would reprises their roles as Detectives Waters and Sutherland in Slugger.
9. Why do you think horror and horror comedies are always so popular?
I believe both are cathartic. I think comedy is the hardest thing a filmmaker can do, because it is so subjective, but when it works, it can work brilliantly. Even a poorly made horror film still has value and can find an audience, and may even become an unintentional comedy.
10. If you could have the ultimate cast for a film who would be in it?
I don't really have a dream team cast list, although there are a lot of actors I would love to work with in the future. The dream team cast would certainly depend on the material.
Katie Lott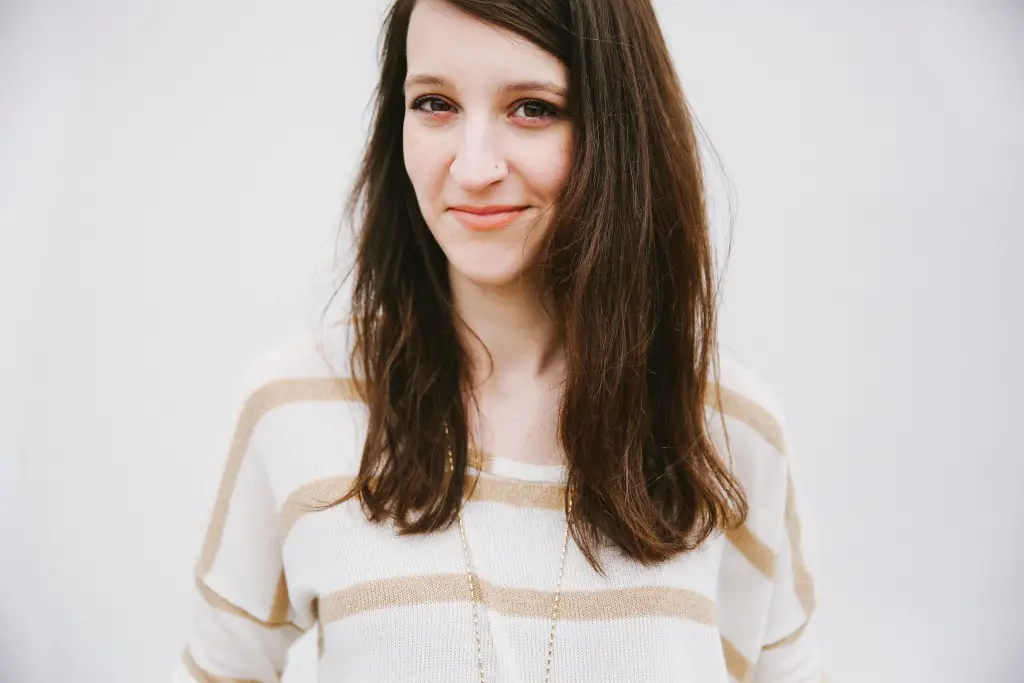 Katie Lott is an American singer songwriter who discovered me on Twitter and followed me.  Like what I heard and this is what she has to say.
1. What was the inspiration for the EP and what inspired you to get into music?
I don't think there was ever a moment that I decided I wanted to get
into music, because it's always been a part of my life. I've always
been fascinated by music and its possibilities. I started playing
piano when I was 6 and violin when I was 9. I started writing music
around middle school, which led to me studying music composition at
Birmingham-Southern College. In college and high school, I wrote
primarily for piano, string quartet, and orchestra. After I graduated,
I started to get more into songwriting, which is why I decided to
start performing live and release a few of my songs on an EP.
2. How did the songwriting process go for the EP?
It went differently for every song. I wrote "Ballerinas" while I was
reading a book on lyric writing. The book advised that a songwriter
should never write a song that paints the singer in a bad light. Which
is absolutely ridiculous. I think the most relatable songs to me are
the ones that make the singer vulnerable and exposed, and maybe a
little insane, too. "Floodlights" started with an online random word
generator, which is a technique I use a lot for lyric ideas. I saw the
word floodlights and thought, that's my next song.
"Criminal" started as an imitation of ZZ Ward's songwriting style. I
spent a few weeks analyzing her album and incorporated some of those
ideas into the song.
3. What was the recording process like for the EP?
I actually didn't intend to the release the EP when I first started
recording it. I meant for it to be a demo for venues I was trying to
book shows at. But then I ended up spending so much time on it, I
decided to release it. I recorded the album in my apartment, with the
help of my boyfriend, who produced, mixed, and mastered the album.
4. Did you prepare for the recording process or what is it a case of
see what happens in the studio?
I prepared a lot for it, but since I was recording it at home, I got
to take my time and do a lot of experimenting while I was recording. I
ended up adding a lot of harmonies that I didn't originally plan on.
5. How was the recording process different to earlier material?
N/A (This was the first project I've recorded)
6. What did you learn from recording the album that you will take away
for future releases?
I learned how time-consuming the whole process can be, and how
beneficial it can be to practice singing with a microphone, so I can
hear all the subtleties of my voice.
7. Are you happy how things have gone so far for yourself music wise?
YES! I'm constantly being surprised by opportunities that keep popping
up and new people who are hearing my music every day. I've gotten so
much great feedback from friends and fans and I can't wait to release
and record more of my music.
8. What buzz do you get out of playing live?
I just love being able to share my music with a live audience – it's a
completely different atmosphere than recording in an empty room.
9. Do you have rituals before playing a show?
I don't really have a ritual, but I do focus on breathing a lot to
calm myself down if I'm nervous.
10. What do you love about playing music, what does it do for you?
I think my favorite part of the process is writing music. There's
nothing like playing through a song you just wrote and being able to
play it while it's fresh.
11. What inspires you now when writing music?
I think the biggest inspiration for me is great musicians. Artists who
work really hard at their craft and produce great music. Jillette
Johnson, Banks, and Ryn Weaver, are a few of my current obsessions.
12. Do you have moments where you just can't write?
I think everyone does. Fortunately, I don't ever have deadlines, so
I'm usually able to take a break from the song and come back later.
There are days when I'll be stuck on one line of a song and give up,
only to come back the next day and write the perfect line in 5
minutes.
Michelle Ellen Jones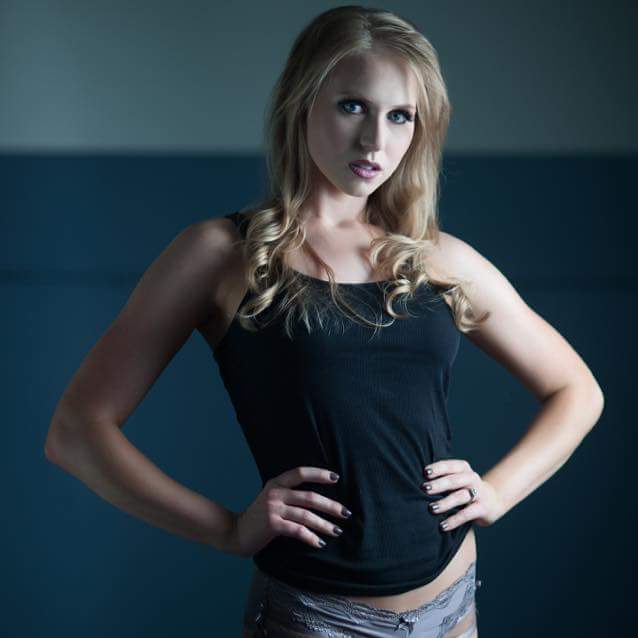 Michelle Ellen Jones I interviewed last week and to me was one of the best interviews I have done this year. She was a total sweetheart, gave great answers and was a all round pleasure to interview. I plan to keep interviewing her again for the site, as I believe she has the talent to go very far. So naturally I am making her a beauty of the week again on my site. She is an actor from Houston Texas and a rising one at that. With a number of roles behind her belt, she is doing some good work in her career so far. She also does ballroom dancing and a few other things.  She has been in such movies as Conjoined, Helen Alone, Killing Mr Right, Dawn Of The Crescent Moon and a role in the upcoming movie The Pick-Axe Murders Part III: The Final Chapter.  I also think she is an incredibly beautiful women, just look at she is gorgeous. Just the few reasons why she is my beauty of the week on my site and why I think she is going so far.
You can hear the interview here
Find out more about her here
Last two photos by Rapheal Brown- Digital Icon Photography.
Julia Henning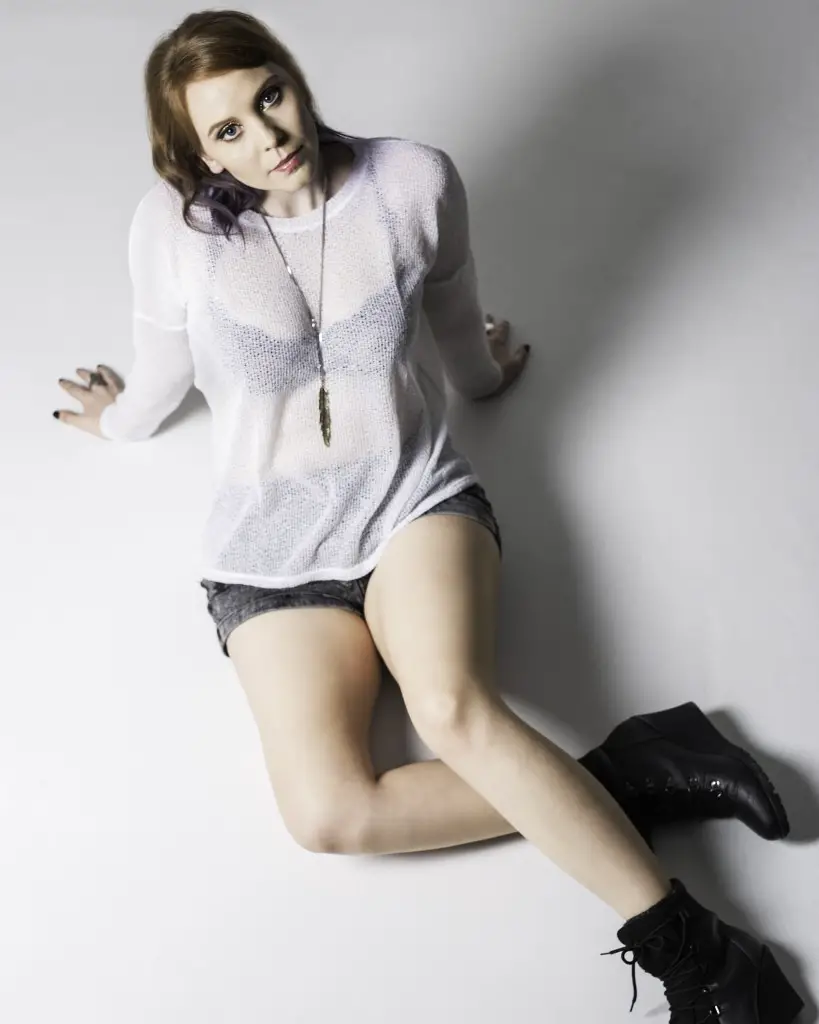 Photo by Alexander Matthew Images
Julia Henning is a musician I have a known a little while and I think she is an incredibly talented gorgeous singer songwriter. When I first came across her music was blown away by it. Her album Fledgling is incredible. She kindly let me use her amazing song Away From Me as part of The Parx-e Show which is totally awesome. I think she has something special going on and I can see her going very far because of it. This is why she is my beauty of the week.
Animaux Live @ The Gasometer 29/8/2015
Animaux performed over a week ago at The Gasometer touring a new song Come On Over and I had never seen them play live before and was pleasantly surprised. They delivered a high energy engaging set of funk pop tunes that got room getting down and bringing a huge buzz to the room. I can easily see why people are drawing to their music. The song was excellent. The musicianship was first rate as was the sound mix. Go see this talented Melbourne band when they play live next, and you won't be disappointed.
Deep Blue Something – Locust House EP (Kirland Records)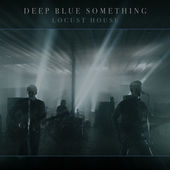 Deep Blue Something are back, that right they are back with their brand new EP Locust House and boy it's excellent. It's really well written, performed and sung. The production is solid. The opening track All Make Believe just highlights why they are such good songwriters and performers. I've always loved what they do with the guitar which is evident in Fuzzy, War Song and Winsome which are my favourites off the EP. Winsome shows their indie pop/alternative/brit pop/rock sound which is why I love them. Out Of My Head is the ballad type track off the EP and the second single. It's another good tune. Welcome back Deep Blue Something, this is an excellent EP can't wait to hear more and hopefully there is an album in the works.
Katherine Hymer – Monsters Single
Katherine Hymer is a Melbourne singer songwriter who has released a song called Monsters which is a delightful jazz pop tune which show's Katherine amazing vocals, lyrics, song-writing and musicianship. She has the talent and if she keeps writing tunes like this sky is the limit for this talented singer songwriter. The video clip is excellent too.
Michelle Ellen Jones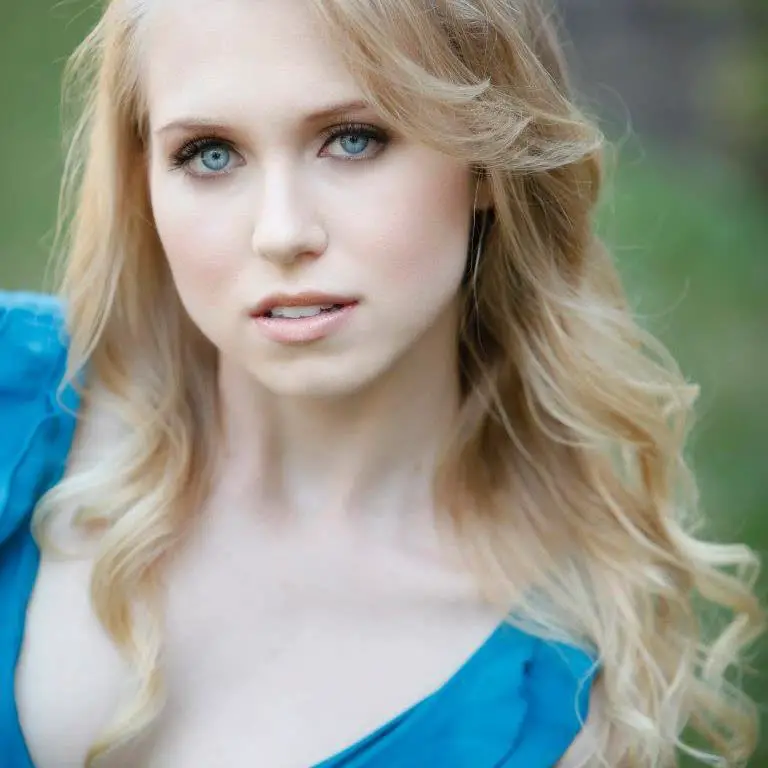 Last Two Photos by Digital Icon except first photo by Cortney Russell.
OK so I love discovering new amazing talent and yes getting excited about interviewing them and Michelle Ellen Jones is no exception. For starters she is an incredibly talented actor, she teaches ball room dancing, a pageant coach and even teaches Yoga.   Secondly she incredibly gorgeous and was a total sweetheart during the interview.  I personally think she will go very very far in acting. To me she got the talent but find out for yourself and have a listen to this great interview I did with her and seriously folks it's one of the best interviews I've done this year, one of my favorites.  She is a star in the making.
http://www.imdb.com/name/nm5121003/
https://www.facebook.com/pages/Michelle-Ellen-Jones-ActressModel/431502953648155