Plastic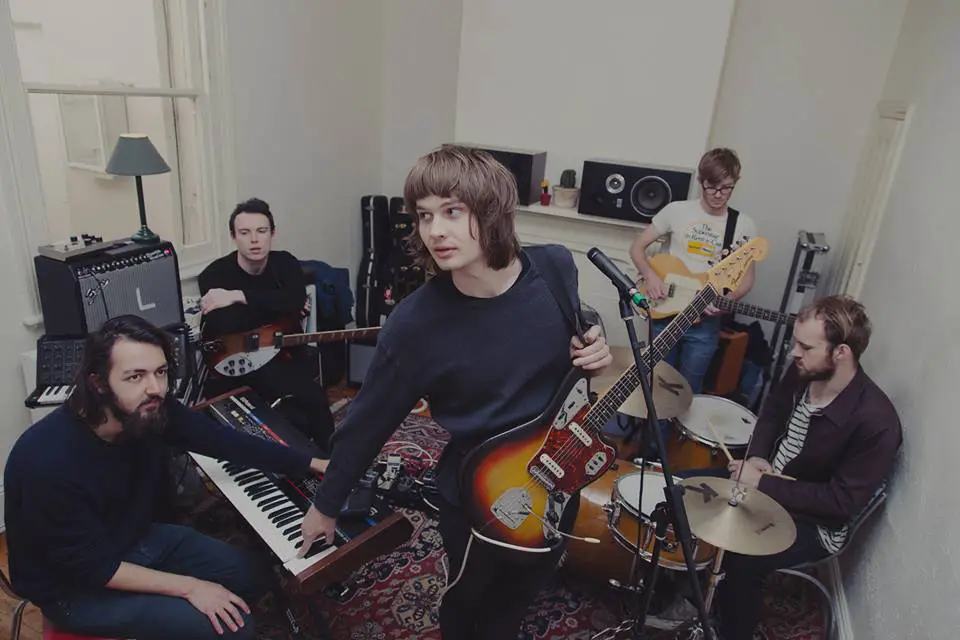 Plastic are an Australian band doing good things, with their EP Nightmares to be launched next month. They kindly answered my questions.
https://www.facebook.com/musicplastic/
1. What was the inspiration for the up coming release?
Well we just write music, and felt it was time to put something together, and put something out.
2. How did the songwriting process go for the release?
It went well, apparently.
3. What was the recording process like for the release?
Live tracking over 3 days at The Aviary in Abbotsford.
4. Did you prepare for the recording process or what is it a case of see what happens in the studio?
Who can afford to show up to a studio unprepared? Not us for sure.
5. How was the recording process different to earlier material?
It's all live tracking, Nothing at All and Nightmares were done in two takes, with the exception of horn overdubs in Nothing at All.
6. What did you learn from recording the release that you will take away for future releases?
At the end of the day, we're the only ones that can make criticisms and changes to our work, and so it's worth learning how to be constructively self critical throughout the process.
7. Why do you think Melbourne has a such great music scene and why it is so fantastic to be involved and play in it?
Maybe people just give a damn here, and see value in that stuff.
8. What buzz do you get out of playing live?
Bands these days are pretty much traveling beer salesmen. I'm mainly just concerned about how much the bar will take in on the night. I try to block out the performance.
9. Do you have rituals before playing a show?
We usually have a huge argument, then someone likely quits, and hopefully by the time we're on we've settled our differences.
10. What does the rest of 2015 have in store for you?
Christmas in NZ and some shows including our single launch September 18th – The Gasometer Hotel with Frida.
Kayla Patrick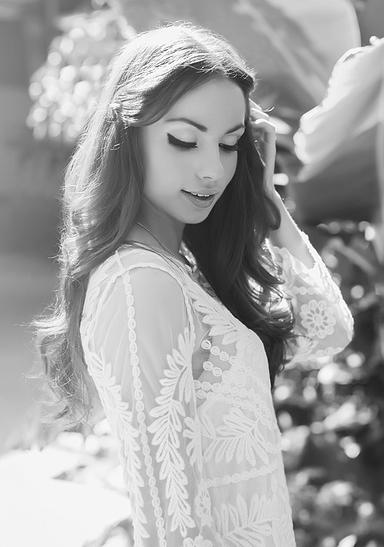 Kayla Patrick is an singer songwriter from Canada who is a name to watch. With a number of gigs, songwriting competitions and media love behind her. This talented singer songwriter is going places.  So read on and find out why she is going to be a star.
http://www.kaylapatrickmusic.com/
1.How did you get into music?
When I was about three years old I remember my dad singing and playing old rock songs and lots of Elvis on the guitar. I thought he was so cool and I always would sing along with him. Ever since then, I haven't stopped singing and that's when I believe I fell in love with music. Thanks Dad!
2. What inspired you go to serious with it?
I entered many singing competitions and ended up winning a lot of them, so that gave me the confidence boost to keep going. I wanted to keep getting better and better, and I looked up to artists like Shania Twain and Taylor Swift who use to be just like me trying to gain success in the music business. The possibility of doing music for a living was such an exciting idea to me.
3. What inspired the the upcoming EP?
I haven't released any new music since 2010, so I have gathered a huge book full of original songs. These five years have allowed me to grow and experience a lot of new things. The five songs on the EP are each very personal to me. They center around the idea of love, heartbreak and inspiring messages.
4. Were you happy how it turned out?
Yes, SO happy. It's way different than anything I have done before, and I think it has a really unique sound that I can't compare to any other artist. You will hear banjo, strings and cool synths. Crazy right? Each of the songs take on a different feel and I really think that it has something for everyone. My favourite track on the EP is called Golden.
5. What was the recording process like for the EP?
Recording this EP was a very different process from previous recordings I had done. I worked with two amazing producers, Dan Davidson and Ari Rhodes from HandsUp! Music who I can't say enough good things about. They specialize in Top 40 pop, which is a completely different style then I am, so I was bit worried at first going into recording, but it turned out to be the best decision I've made. They are both so creative and really helped me make something really cool and different. Every day in the studio was exciting and we laughed so much.
6. What inspires you when writing songs?
I am inspired by events that happen in my life, whether thats love, heartbreak or what people around me are experiencing. I am very honest when it comes to writing, and I love either telling a story or making a song have one theme or message.
7. How does the song structure for you come about when writing songs?
A lot of times when writing a song, I will start with one line that stuck with me, and the rest just snowballs from there. Every time I write it's different; I may start with the chorus or I may start writing the verse. When I play it from start to finish for the first time I always envision what instruments I think would suit the song.
8. Are you happy with the all the support you have been getting from the media?
The support from the media and fans really pushes me to keep going. It's an exciting feeling knowing other people are just as excited as I am for me to release my new music.
9. How important social media to you?
Social media is really important to me, because it allows me to connect with my fans who are inspired by my music and support this dream of mine, and thats all I could ever want. My favorite social media to use is Instagram, where I get to share my life in pictures, and give people a look into what I am all about.
10. What does it mean to connect with your fans?
Connecting with my fans means everything to me. I absolutely love playing shows and meeting the fans afterward. It makes it all worth it. I also have some fans on my Facebook page who have been there since the very beginning and have grown with me. A lot of them have became my friends who I love talking too and hearing about their lives. I believe artists are nothing without their fans, and I can never express in words how grateful I am to have them supporting me and what I love to do.
11. if you could collaborate with any one who would it be?
I would love to collaborate with Dallas Green, from the Canadian band, City & Colour. He has a such a dreamy voice.
12. What does 2015 mean to you?
2015 means a year of taking chances and actually making my goals happen. I feel very refreshed and ready to take on this new project. This EP has been a long time coming I feel this is the right time in my life that this music needs to be released.
13. What is next for yourself?
The full EP will be released in early 2016, after that I hope to travel to different cities and play my music with a band. I will continue to write songs and work with Dan & Ari. I will always be creating and planning to release new music whatever the genre may be.
The Starks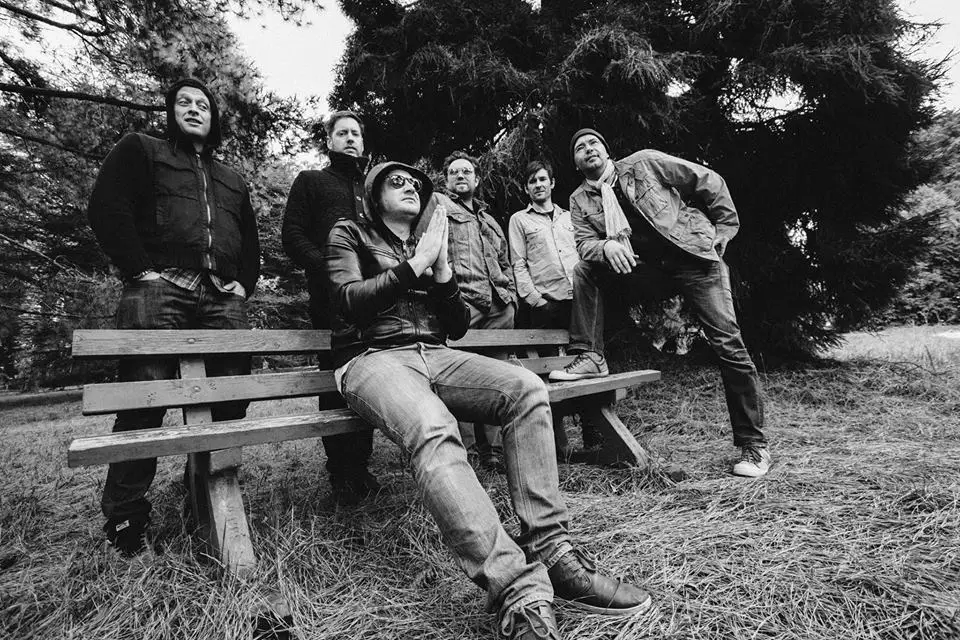 The Starks are a cool Aussie band, Terry Gardiner from the band answered my questions, so read on.
https://www.facebook.com/pages/The-Starks/351739004933178
1. When did you first discover music?
My old man used to turn the stereo up super loud on weekends and sit in the loungeroom and smoke. He'd be blaring The Stones, The Beatles, Neil Diamond or Harry Chapin…all sorts of stuff. You'd open up the door to the loungeroom and see two feet of smoke hanging on the ceiling as he sat in his couch singing and puffing away. He always said you had to be able to feel music through the floor. It always felt good.
2. When did you realise being in a band was the best way to waste time?
When my brother was in a band with the Brodie boys called Smokin' Judas. They used to rehearse at our house and the walls shook for the second half of Sunday. I used to sit in the adjoining Dining Room and just listen for hours as they ran through all of their originals. It was the coolest way to waste away a lazy day ever.
3. Tell us about your first band (such as the name and anything special that you remember)?
First Band…I remember playing in a make shift band when I was 16. I went to an all boys school and we were asked by our girlfriends to go and play at their all girl school for some sort of special event. I remember we all headed off together except the singer because his girlfriend was 18 and drove him separately. He turned up late and couldn't sing the first song because his nerves got to him and he had to stop and vomit on the way to the school. I ended up having to sing the first song from the drums while he held the mic for me until he got his strut on. Then he was fine. Oh, and my kit only had one leg so the bass drum kept rolling off to the right. Funny as… We were really bad. The girls loved it.
4. Tell us about the first show you ever played?
Just did!
5. Tell us about the worst job you've ever had?
I used to work at the Bristol Paint Factory in Glen Waverley. I had to pour paint into paint tins. You worked in pairs and you either moved cans under the spout and pressed the PAINT button, or you were at the other end of the conveyer belt putting lids on and lifting the tins off. It was great because it was casual work on holidays, but man…was it slow! The lunchroom was always the funniest time to be there, always crazy guys bored with their job just being funny…moving 160 x 20 litre paint tins not so much fun.
6. Who is your favourite band (and why)?
This changes pretty regularly. Overall, I'd have to say The Beatles because every album they ever put out was different to the previous one. So many various song styles and such diversity in the way they things. Its amazing to think they were only together for 8 or so years! It's either them or Backstreet Boys…it's pretty close.
7. What band should never have broken up (and why)?
Hmmm…good question. I'm gonna say Suede from the Dog Man Star album. Bernard Butler left the band and it all kind of changed after that. They still put out some awesome stuff but the depth was never quite there for me after that. He worked again with Brett Anderson in The Tears, which is a cool album, but the magic was gone. Then again, if they stayed together (pun intended…Stay Together is a Suede song), it might have all turned to custard.
8. What's one album you play before you hit the stage (and why)?
We don't really play anything before we hit the stage. We just discovered that we need to talk to each other as a united front before we go on, so we hit the stage as a band. We spent a few gigs making sure everything was set right for ourselves individually and we kind of took a few songs to hit our stride. Next gig I might put on All Night Long by Lionel Ritchie for the boys. We'll see how we go.
9. Why do you love being on stage?
Because when it clicks with the band and you are a cog in the machine and the engine is running smoothly, there's no better feeling. Recreating a song you've recorded live for an audience who are there with you is exquisite.
10. Tell us about your favourite tour memory.
Playing Castlemaine and just hanging out. It was just great to be away with the band and having time afterward the gig to just hang out. We've all got families which keep us busy and when we're together, we're either recording or rehearsing, so it was really cool to hang out and drink with each other.
12. What is the worst thing about touring?
Car smells.
13. What's your favourite servo/gas stop purchase?
Those little pine tree air freshener things that hang from your mirror.
14. What's one thing you can't live without on the road?
Each other, too lonely otherwise.
15. What is your favourite place in the world (and why)?
I'd have to say the studio. Its just really cool to try and capture what you hear in your head as a recording. Jerome and I often thrash out ideas for songs in the studio too, so that's probably my favourite place.
18. If you could, who would you trade lives with (and why)?
Beyonce` – no, Jay-Z would drive me insane. Kate Bush, you seen that chick dance?
Sarah Tollerson – Wherever We Go (Self Released)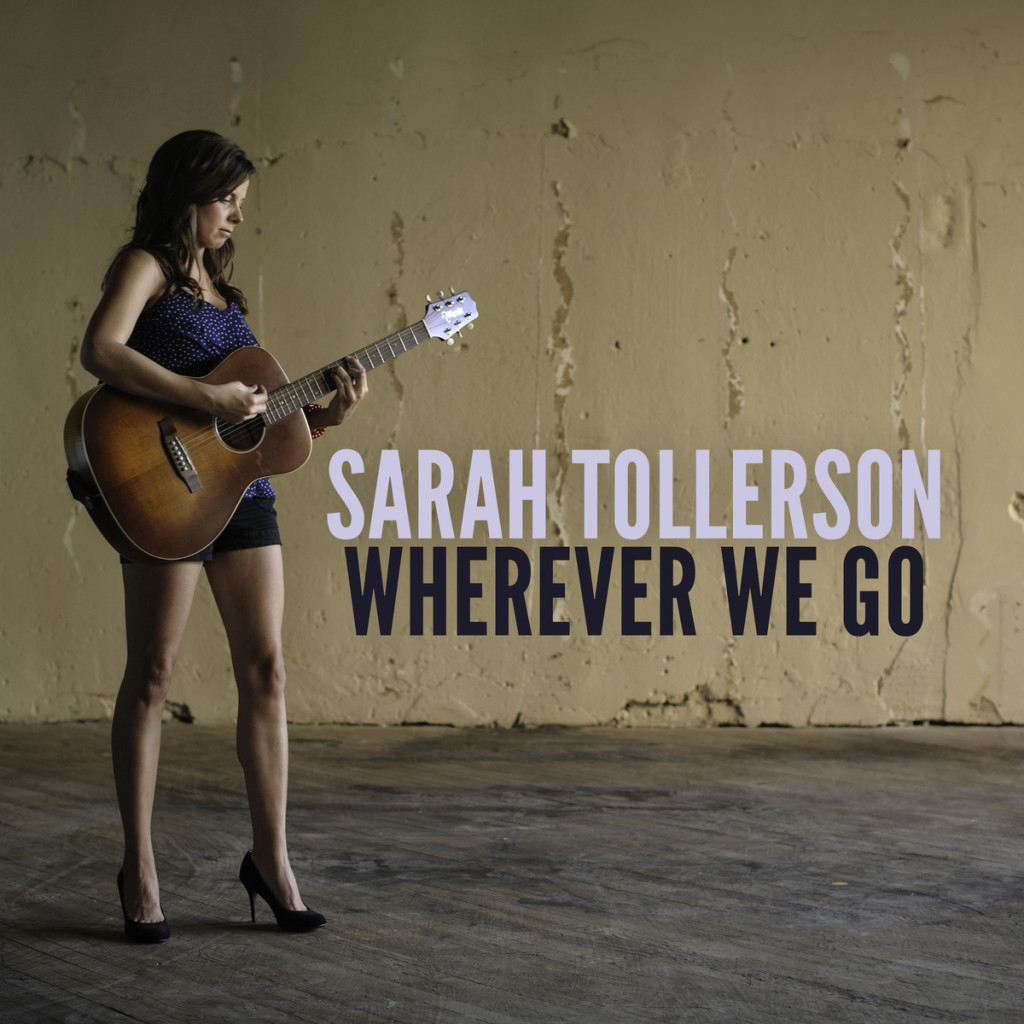 Wherever We Go by Sarah Tollerson is a perfect example of a good solid album that achieves in good song writing, musicianship, vocals and production. The opening track Falling For Each Other is evident in this, just a catchy slice of pop folksy kind of music. If your gonna grab people attention, starting off with songs like this, will always draw you in, that what I think anyway. Why You Coming Around shows off her vocals, the lyrics and musicianship. I love the way the way the guitar sounds and I love the use of the slide guitar. It's a nice touch as is the use of the backing vocals. Make Up Your Mind is also another winner, the way the guitar sounds, the musicianship and the vocals. It draws you in and moves you at the same time. Fallen Back In is the ballad track off the album. The use of the Violin is a nice touch, her vocals, lyrics and song writing shines. You can't go past a good ballad and this is one of them. Home With You is another energetic pop, folksy, country type track. I love the energy of the track, the way the song is structured and performed. It's a winner of a track. I'll Sneak Away is another ballad the use the piano alongside her vocals just melds the track into something beautiful that you can't take your ears away from. Love You All The Time let's her vocals shine as it does the song writing and the production of the album. Can't Help Believe is a nice tune that shows of her song writing, the use of male backing vocals. The musicianship is first rate and adds to the music. Look Like This has a dark haunting feel to the music. The way it is structured and performed, This is a good album, Sarah has got something going on here. It will be interesting to see what she does next. She got the talent to go places and this album will help her get there.
Claws & Organs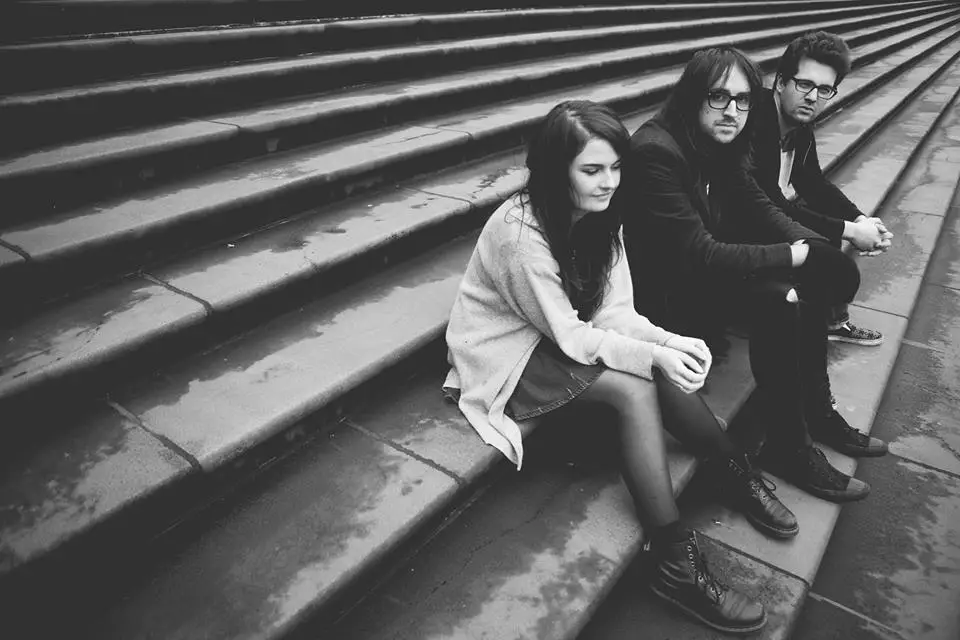 Claws & Organs are a Melbourne doing some good stuff. Dave Crowe from the band kindly answered my questions. This is what he had to say about it all.
https://www.facebook.com/clawsandorgans
1. What was the inspiration for the up coming release?
People have remarked on an almost jilted style we have between Heather's vocal style and my own. The double A side we're putting out kind of demonstrates this a bit, almost like both sides of the same coin. Alphabetti Spaghetti is the more poppy side of it, whereas the next one will be a bit more visceral.
2. How did the songwriting process go for the release?
Heather took the lead on Alphabetti Spaghetti and had a very firm idea of how the bass and drums would drive the whole song along. The guitar parts mostly came out of experimenting what worked best over it, so it functions more as a flourish rather than part of the song's backbone.
3. What was the recording process like for the release?
We worked with Neil Thomason at Head Gap for these tracks, which is the same for what we did with the last EP. We have a really good working relationship with him and we're pretty willing to try out his suggestions because we know he has our best interests in mind. The lyrics for the song were finished just before recording them and there was a last minute change to the chorus vocals. We're pretty happy with how it all turned out.
4. Did you prepare for the recording process or what is it a case of see what happens in the studio?
We were a bit looser this time around, which obviously has its pros and cons. It definitely allowed us to play around with song structure and parts a lot more, but it does add an element of stress when you know it's your own money you're burning through. It wasn't like we were writing entirely new material on the spot though, so I suppose we were pretty prepared.
5. How was the recording process different to earlier material?
I think working with Neil before built on the past experience, so we were a bit more comfortable with each other, so we could bounce suggestions a bit more freely without having to worry about anyone getting too precious about the songs. I suppose it was more collaborative this time around, and a lot of suggestions he made were things none of us would have considered, which have served the song very well.
6. What did you learn from recording the release that you will take away for future releases?
It mostly reinforced for me that trying out new things can definitely help a song. We haven't played Alphabetti Spaghetti live, so it was very fresh and gave us a bit of licence to tinker with it more than we have with previous efforts. I think we also took away that we also sometimes knew what was best and that having a strong opinion on how to go about something is definitely a good thing in a studio environment.
7. Why do you think Melbourne has a such great music scene and why it is so fantastic to be involved and play in it?
There are a lot of people who just want to support bands. Be it venues, small labels, or punters. People get excited about the prospect of live music. It doesn't seem to be the case all across Australia, and having played in different states, you really come to appreciate what you get in your own backyard.
8. What buzz do you get out of playing live?
It's a pretty energetic live show, so we're usually full of endorphins by the end of it. Nothing beats the feeling of getting a responsive audience.
9. Do you have rituals before playing a show?
Nothing really, just the standard couple of drinks to help loosen up. I'm usually too busy frantically making sure everything is plugged in right and working.
10. What does the rest of 2015 have in store for you?
We'll be putting out the second single from the double A side in a couple of months and then touring up the east coast in November. The record is coming out through newly formed LISTEN Records, so it should be good fun times!
Jasmine Nelson – Hercules (Baby Leo Records)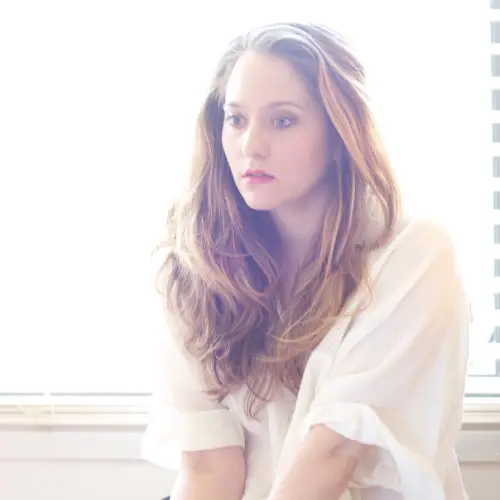 I've had this album for a while now and I flat out love but with the album finally being released next month, it was time to let me share my thoughts on this amazing album and why I think it's one of the best of 2015. Her music is jazz oriented but has hints of alternative and a little bit of folk. For starters when I heard Keep Her Close, I was like wow and basically stood up and go now this is an artist. Eliza starts off with a beautiful ballad that shows off her song writing and vocals, and her excellent musicianship. Sorry is a bit more upbeat with the use of beat and drums, her excellent musicianship shines as does her song writing, vocals and lyrics. Hercules the title track is such a beautiful tune that let's Jasmine vocals, and musicianship and lyrics shine. She is a fantastic piano player. Frightened Of The Ocean has fantastic use of Rhodes throughout the song, Jasmine vocals shine and let's her amazing song writing speaks for itself. Keep Her Close is the reason why I got into Jasmine, to me it's the perfect song, well written, beautiful sung and performed. The use of strings just adds to the track and makes it something special. As Long As You're In Love is another one of my picks off the album, I love the upbeat vibe and the tempo of the song, Its well sung and performed. Heart is another pick, it's just another well written sung song that I could see easily being a fan favourite. It has a haunting dark feel to the song. Over And Again lets Jasmine amazing piano playing and vocals shine. The Rice Baby is another winner of a track, the use of piano and use of strings is a nice touch and the song writing is excellent. December so well written with the way of the piano is performed and how Jasmine vocals just jell with it, So beautifully haunting. Oh Cecile is a haunting but the use of drums, gives it is a little bit of an upbeat feel to the song. The use of strings also just adds to the track. To See You just finishes off the album on a good note, just a beautiful written, sung and performed song. This is one of the best albums of the year, it's beautiful written, sung and performed. The production is just amazing. It's just perfect for this album. It lets Jasmine just shine. It's beautiful, haunting and moving all at the same time. If you love music where the artist just shines and speaks for itself. This is it. Prepare to be blown away.
Episode 7 Of The Parx-e Show is now up featuring interviews with the extremely talented country singer songwriter Christie Lamb and and rising Melbourne singer songwriter Erin Shay plus a special live performance by an artist. Watch it's a great episode.
Christie Lamb
Christie Lamb is an Aussie country singer songwriter, who I have interviewed a number of times including the next episode of the parx-e show out this tuesday. She is incredibly talented and incredibly gorgeous. Look at her, she is stunning. She is also a total sweetheart, kind enough to let me interview her before her gig on friday. She is going places and I know she will go real far. She is my beauty of the week and is a superstar in the making.
I adore Heather Longstaffe, interviewed her a bunch of times been on my last compilation CD. Even finally met her in January when I was over in America. She is an awesome lady, total sweetheart, great singer and songwriter. This is her new clip, she looks great in it and the song is excellent.  She gonna be a star.
OK so if you have followed this site and The Parx-e Show I like what Ella Cannon does as an actor and have done a number of interviews with her and will keep doing more in the future, we are friends now because of it. So any time she got something to plug I am gonna do it.
She involved in this "Footballer Wants a Wife" is a spoof reality show that follows three professional sportsman on their journey to love. From the footage I've seen from their FB page it looks like it's gonna be a real hoot. I for one can't wait to see what the show has in store. It's got a great bunch of actors involved in it. I'm going to the screening it's gonna be a blast.You will be able to watch it on the web which is sweet.
But head to the FB page for more info https://www.facebook.com/footballerwantsawife/