Both these tracks are very much worth your time in having a listen to them. I dig them both and the Draw clip is really cool.
Tully On Tully Live @ The Toff In Town 25/4/2015
Tully On Tully played a cracker set on Saturday night and the room sounded fantastic, The soundie did an excellent job of mixing the room. The band was really on fire, I really loved the new songs they had performed, and they were energetic and live. The slow ballady type tunes really got to show off the song writing, lyrics and vocals of Natalie Foster that really shined. They are good band, and with the new stuff they performed, it's only going to get better for them. The crowd really went nuts for Stay. The song about going to sleep just won me over. All These Words is a song rip to be cranked and played over and over again, it's a song that really grabbed you in their set. The musicianship on the night was first rate, the band really delivered a solid set that if you just saw them for the first time you would be blown away. Tully On Tully are band that are going to go places and if they keep delivering performances like they did on Saturday, they are going do it.
Gordi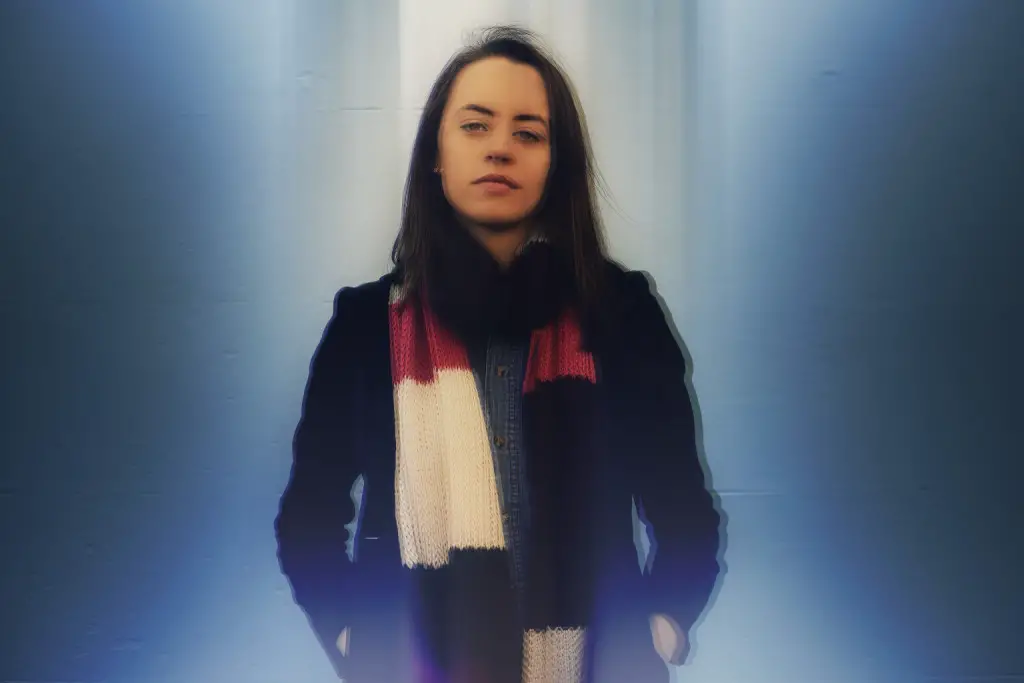 Gordi is a fantastic Australian singer songwriter that is gaining fans and media a buzz at a great rate.  I wanted to find out more, so naturally this is what she had to say.
https://www.facebook.com/music.Gordi
1. Are you happy how media and people have gotten behind your music?
Absolutely. People have been so receptive to the music I've put out in these last 6 months. The support from the blog world and other forms of media has been fantastic and it's been great meeting people at my recent run of live shows
2. What was it like for you to play on a tram?
It was difficult! It was so much fun but trying to maintain my centre of gravity while projecting my voice without a microphone seemed to push my multi-tasking skills to their limit. It was great though, kind of like the rawest form of music you can get – playing to an unsuspecting audience with nowhere to hide.
3. What inspires you when writing music?
Everything. Films, poems, other music. The lyrical ideas mainly come from my personal life, but when my personal life is going through a boring patch I turn to fiction!
4. How does a song come to you?
It's always different but I get the same feeling every time. Like this thing is welling up in my chest and I have to get it on paper, whatever 'it' is. Sometimes it's lyrics first, like I'll be driving along and a line will cross my mind so I'll record it in my iPhone notes and when I get home start working from that. Basically if I get a whiff of inspiration from somewhere I try to churn out as much as I can before I lose the thread.
5. Do you have moments where you just cant write?
Yes all the time. I find it best to just walk away for a little while rather than flog a dead horse. If I'm really stuck I'll start listening to a whole range of music and reading as much as I can to load my brain up with different styles of chords and words.
6. How does having Triple J support help you?
The support of Triple J is so important to me. It gives me exposure that is impossible to get anywhere else and to an audience that I'm trying to have my music heard by. I have a tremendous amount of respect for the people working there and I have the feeling that once they get behind an Australian artist, they really give you all the support you need. There really aren't many countries that have a Triple J, so Aussie acts are extremely blessed!  Our community radio network is also fantastic!
7. Where do the ideas and themes for your video clips come about?
They could come from anywhere, but usually by brainstorming a few different ideas.  I worked with my manager and a videographer friend on the video  for Nothing's As It Seems. We're about to film a new one for my latest single 'Taken Blame'.   The brainstorming of ideas usually comes from watching hundreds of movies, shows, other video clips and finding inspiration there.
8. What your thoughts on streaming media?
I think it's great. It means that my music on Soundcloud has been streamed over 100 times in Estonia. I can't imagine that back in the day I would've reached any sort of audience in Estonia. Obviously it has its drawbacks, namely financial, but there's no point getting down about that. The exposure that streaming media offers is of greater benefit to an artist at my level than sale of physical copies. Though I can see Taylor Swift's point.
9. How important is social media to you?
Like streaming, social media means international exposure at the click of a button- and it doesn't cost you a cent! Social media is everything these days in terms of advertising, I actually can't imagine how the music industry functioned without it (though I'm told it did quite well!) Every social media platform has a crucial function in getting information across to fans and more importantly, connecting with them.
10. Will we get any more releases from you this year?
You certainly will! I'll be dropping an EP towards the middle of the year with another single on the way soon.  We've also got a bunch of remixes which we're excited to share!
11. What does 2015 mean to you?
It means a lot of writing and a lot of touring. The most important thing right now is building my fan base both here and overseas.
Adria awesome new song off their amazing EP is worth a listen as so is getting the EP which totally rocks. Check it out peeps.
Those cool cats in Passerine have a sick new gig happening on the 22nd of May at The Espy and it's totally free. So many good electro acts to get down too, it's gonna be a ripper.
Have you seen The first episode of The Parx-e Show yet.
Yes after months even a few years of the idea. The first episode is now live and for your viewing. It can be viewed also at 1080p for those who decided to do so.
The first episode of The Parx-e Show has interviews with Australian actor Ella Cannon, Canadian singer songwriter Heather Longstaffe, American singer songwriter Karen Waldrup and Melbourne band Passerine.
Future shows will be a lot shorter episode 2 is only 25 minutes
It's been a long time coming is The Parx-e Show but end of next week. The first episode will be up if all goes to plan. I'm happy how things have turned out for it. Got some great interviews, but future shows will be a lot shorter in length. A new compilation CD is in the works too, yep I ain't stopping for nothing. The site will always be here for me. I am a one man operation,  I have 10 more interviews to go until 600 interviews. Not bad for a non cool, not hipster not writing for some cool website with cred. Nope I am me and me only.
So if I am  a little slack, it's because of The Parx-e Show and many other things. But I dig what I do and are happy because of what I do. I enjoy doing it a real lot. Have made some amazing friends because of it.
So I ain't going anywhere.
These guys will be hitting the road in May to support their new EP.