I'm sorry for the lateness in any site updates or what you call it recently, The Parx-e Show is be to launched on the 10th and is fixing up the final bits of the first episode so it's a cracker for you to watch. But these are the artists I am loving at the moment.
Client Liaison
Saw them twice a week ago bought merch and have been a fan ever since they released their first song. Music is so catchy and a joy to the ears.
Passerine
These Melbourne cats know how to turn it on music wise and write some cracking catchy music and yeah see their interview in the first episode of the Parx-e Show
Julia Henning
I love Julia music think she is a fantastic singer songwriter from Adelaide, keep missing her shows, due to me being away but plan to have her on the Parx-e Show.
Jasmine Nelson
This artist now living in Melbourne will be one of the surprise albums of the year, I have it, she gave me a copy and yeah it is so good. Her song Keep Her Close is on my last compilation CD which you can still get for free off my website.
Imagine Dragons
Yeah I dig them, so what, I think their music is excellent, great songs, new album is really good and Shots is my favourite track off the album.
Noel Gallagher
I am a Oasis fan and not ashamed to admit it, but Noel new album has some solid songs on it. Like this song.
Destiny Love
I really dig Destiny debut album, I think it is unique and special. If you get a chance to check out Home in the Light, do so it's really well written and sung.
Belmont Lights
I saw these guys in LA in January at The Whisky and loved what I heard and bought their EP straight away and was hooked and can't wait for more from them.
Will Tucker
Saw this cat play at B.B. King Club in Memphis and was blown away, He gonna go far.
I adore Julia Henning and think she is a fantastic artists, blown away by what she does. Sadly I can't see her play while she is in Melbourne as I'll be out of the country but go see her on tour when she playing around Aussie, she is fantastic, will hopefully have her on The Parx-e Show.
I adore AVABERÉE, they are on Parx-e Volume 4 and is this is their new track and it's cracker. Avaberee rock.
Great song and can see her going very far.
Guttermouth

Guttermouth are touring Aussie again and still going strong. Mark answered my questions, so read on and go see them live.
http://xxx-guttermouth-xxx.com/
1. What has happened to you in the last few years has that inspired you with new songs?
1. well its about fucking time I got off my ass and did what a musicians suppose to do. I've already been lumped in with the 90's bands and I don't want to be lumped in with the 70's bands who just tour greatest hits albums over and over. That sounds like double jeopardy to me. As far as inspiration goes I have never stopped writing I just haven't been recording. Recording felt like washing your clothes on a flat rock in a river bed to me. But now my electrity is back on I can wash my clothes and dishes AND plug the old 4 track back in. All i need now is to pay the gas man and I can make a cup of tea cook and some maggie noodles while I write. As your all know i sneeze hits so we have we have two and a half boxes empty of cleanex and a gaggle of great songs waiting to be recorded.
2. Do you think playing shows and touring fuels the fire?
2. Where there's smoke there's fire! In case of fire break glass and call 000!!!
3. What does Australia mean to the band?
3. Well its home for Alex but its a home away from home for the rest of us. Especially myself. The amount of life long friends made over the years has been life changing and can only happen in a country like yours. Which I wish was mine… America blows right now. And as I've said before I'd turn in my passport in a second!! Maybe someone will marry me for citizenship (wink wink).
4. Will we any new releases from you guys in the future?
4. YES.
5. A lot of bands are doing the classic album tour, would you guys ever do that? (Huge fan of Teri Yakimoto)
5. I can't rule it out, I'd try anything once. Its tough when you have 10 records though. Unless we play for a week straight in every city.
6. If you could do things differently would you?
6. No I wouldn't do anything differently i'm coming to Australia for my 18th time!! How many bands can say that. See you next week!!
I've known Kate Akhurst for years and I am so happy for Kate Boy going gang busters. She is a fantastic singer and this song is excellent. I just wanna see them play live would be ace. Can't wait for the EP
Here are some songs im digging at the moment. Here are the clips get around them
I adore Kate Boy think they are an amazing group, I hopefully will get to see them play one day soon. I can't wait for the album, know it's going to be a cracker.
Bring it on
AS F*CKFACE UNSTOPPABLE! BALLS DEEP IN AUSTRALIA 2015!
After a string of sold-out shows on their last visit down under in 2013, Professional Skateboarder and star of Jackass, Bam Margera, has just announced that F*ckface Unstoppable will return to Australia for another national run comprising of capital city and regional dates.
Being described as "a band that leaves you speechless" – (Must See This Live Blog), and "A fun unpredictable night, which was awesome for all" – (SF Media), F*ckface Unstoppable put on a live show second to none, which is as proficient musicianship wise, as it is with its highly outrageous and entertaining antics.
The 2013 tour exceeded everyone's expectations with all the drama, debauchery, chaos, stunts, and nudity one could possibly pack into a live gig.
Whilst all this mayhem is taking place, Bam and his band (made up of members from CKY, Viking Skull and Guttermouth) still manage to keep it together and deliver a show that is a reminder that rock 'n' roll isn't dead, and is in fact, very much alive.
Launching his acting career through cult reality TV-series Jacknass, over the years Bam has also being at the forefront of many other successful ventures including MTV's Viva La Bam, Bam's Unholy Unionand all three Jackass Movies.
F*ckface Unstoppable is yet just another reminder that Bam Margera is one of the world's greatest entertainers who will always deliver his best and make sure his fans get what they expect and more.
Catch Bam Margera As F*ckface Unstoppable and all the mayhem on the below dates and venues.
—
MTV Australia & KillRockStar Present
BAM MARGERA
AS F*CKFACE UNSTOPPABLE!
BALLS DEEP IN AUSTRALIA 2015!
Wednesday 6 May | Powerstation – Auckland, NZ
www.ticketing.co.nz
Thursday 7 May | Manning Bar – Sydney, NSW
www.oztix.com.au
Friday 8 May | The Triffid – Brisbane, QLD
www.oztix.com.au

Saturday 9 May | The Small Ballroom – Newcastle, NSW
www.oztix.com.au

Sunday 10 May | Mona Vale Hotel – Mona Vale, NSW
www.oztix.com.au

Wednesday 13 May | The Entrance Leagues Club – Bateau Bay, NSW
www.oztix.com.au

Thursday 14 May | Barwon Club – Geelong, VIC
www.oztix.com.au

Friday 15 May | Corner Hotel – Melbourne, VIC
www.cornerhotel.com.au
Saturday 16 May | Fowlers – Adelaide, SA
www.moshtix.com.au

Sunday 17 May | Capitol – Perth, WA
www.oztix.com.au

* All shows 18+ 
Will Tucker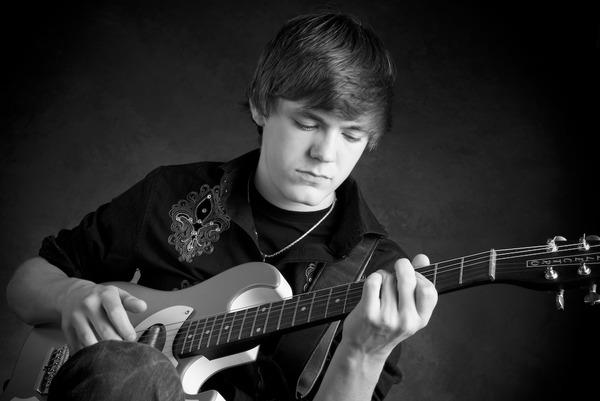 Photo by Dave Bunk
I saw Will Tucker play at B.B. King Club on Beale St in Memphis in January and I was hooked, blown away with what he was performing.  So I had to interview him. So read on and discover why I think he rocks.
http://www.willtuckermusic.com
1. What inspired you to play music and getting into blues?
My uncle was a musician growing up in the 1970's here in Memphis. He played with many notable local bands and really was the first one to expose me to the idea of playing an instrument. When I was twelve years old, he tragically and unexpectedly passed away. That incident set a fire in me to learn how to play an instrument. I ended up inheriting one of his guitars, a 2004 sunburst Gibson Les Paul Standard. I knew that If I was going to have the privilege of owning such a nice guitar I better learn to play it. I started out learning to play basic chords and quickly got hooked on it. I began practicing up to six hours a day.
Growing up, my father always had me listening to great music. While most kids were listening to NSYNC (can't say that I didn't at all though) my dad had me listening to The Allman Brothers Band, Lynyrd Skynyrd, Led Zeppelin, The Marshall Tucker Band, the list goes on and on. Naturally, that music earned a place in my heart, and made me develop a love for rock and blues at an early age. So when I began playing guitar, it was only natural that I wanted to play rock and blues.
2. Are you happy how it all been recieved?
There have been preconceived shortcomings regarding a young white kid playing the blues. I wouldn't be telling you the truth if I said it has all been easy. But as they say, you cannot please everyone. The good news is; the people that I have pleased I seem to have pleased well. I have been beyond blessed to have such an amazing fan base and so much support. It is really what has kept me going all this time. Every growing artist will have their ups and downs, and my fans have stuck with me through all of them.
3. What is it like to play B.B. King club?
It is funny, I get asked that question, and I continuously have to ask myself that. I've played there over 800 times as 2015. It has been yet another blessing to get to play at such a notable club. It has been a wonderful place to grow as an artist and has also been a great outlet to get my music around the world. People often ask me when I am going to do a tour, and I tell them "why should I tour when the tour comes to me?" It really is true, I have a CD on every continent thanks to the diversity of the tourists and locals that come into BB King's to listen to music.
4. What is your new release about?
My latest release, "Worth the Gamble" has been a long time coming to say the least. I technically started the project in 2010 and here we are with its release in 2015. I've been working hard to mesh a sound that combines influences from blues, rock, and even modern pop. I'm pretty happy with the way it came out. There is still so much more ground to be covered in this musical endeavor, but "Worth the Gamble" is a solid start.
5. What do you get from playing live?
Playing live has been essentially the root of my career. I always say that there is no better practice than to play live. I think for every three hours spent playing in a room, it equates to what you can learn in one hour of playing live. That being said, in my seven years of playing live, it has taught me how to become a better performer, a better guitar player, and an all around better musician. Aside from the growth aspect, there is no feeling in the world like playing to a big crowd that is as into your music as you are. It is not something that a performer will necessarily experience every time he or she takes the stage, but on the occasion that it does happen, it is natural ecstasy.
6. Do you have any rituals before playing a show?
Honestly I do not have any pre-show rituals. Playing live has almost become part of my daily routine so getting up on stage is sort of like walking upstairs in your home!
7. How does a song come to you?
The majority of songs that I have written have come to me from out of the blue. Usually I will be out and about and hear someone say something and I'll think "man that is a song right there!" In fact, "Draw the Line" came to me just like that. I was talking to a friend of mine about whether or not I should ask my now fiancee to go on a date with me. This of course was before we were technically dating. I remember him telling me, "man if you like that girl, you've got to draw the line while you can." So I went home that afternoon and wrote the song (and asked her out).
8. Any times when you just cant write?
More often than you would imagine. Songwriting is something that does not come naturally to me. I usually have to have some powerful inspiration and determination to write a song. Otherwise songwriting really turns into a chore sometimes. But I also know that songwriting is like a muscle that has to be exercised, and the more you do it, the easier it becomes.
9. What is your favorite song to play live?
My favorite song to play live is actually a song I very rarely play. It happens to also be my favorite song of all time. It is "Whipping Post" by The Allman Brothers Band. I do not play it very often so that it keeps it rarity and charm.
10. What does the rest of 2015 have in store for you?
That is a good question! Time will tell. I will be performing in the Beale Street Music Festival in May, and will likely be getting married later this fall. Otherwise I'll be finishing up my college education and continuing to play weekly at BB King's Blues Club and other venues around Memphis.