Hey everybody my site best of list is now up, so please read and see whst I have loved this year.
Site will be on hiatus mode from the 3rd of Jan to 4th of Feb as I will be away.
Enjoy
Chris
1200 Techniques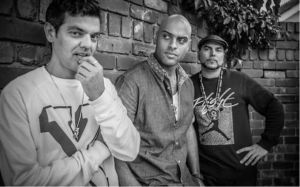 1200 Techniques have new material, a new ep on the way which they went on the crowd funding campaign for. DJ Peril who I chatted to said they wanted to get the fans involved with ep so they offered some rare stuff they had lying around as incentives and it worked. As for the material they had the beats and material lying around and just went for it. But they have had to get the new songs ready for their live show and after 12 practices the old magic they hace luve is coming back.They are itching to play live, they haven't played together in a while but they are raring to go. The way they have been songwriting has not changed and us still pretty much business as usual. They even have their old team behind them same record label and same booking agent. Sticking with Rubber Records again was a no braner as they were the first ones to give them ago. This time around it's just Rubber and no major label backing. Chatting to DJ Peril, he was full of energy and excitement and you know that gonna come across in their live shows. They are back and I know they are gonna go for it.
This is cool from Canadian dream pop band Paper Lions, they are touring Aussie soon.
arious Artists Present
PAPER LIONS
MY FRIENDS | AUSTRALIAN TOUR DATES
W/ Nova & The Experience
Monday 29th December – Thurs 1st January – Woodford Folk Festival, Woodford, QLD
Tickets available www.woodfordfolkfestival.com | AA
Friday January 2nd – Black Bear Lodge, Brisbane, QLD **
Tickets available at www.variousartists.com.au | 18+ only
Saturday January 3rd – Newtown Social Club, Sydney, NSW
Tickets available at www.variousartists.com.au | 18+ only
Sunday January 4th – The Brass Monkey, Cronulla, NSW
Tickets available at www.variousartists.com.au | 18+ only
Wednesday January 7th – The Small Ballroom, Newcastle, NSW
Free entry | 18+ only
Thursday January 8th – Rad Bar, Wollongong, NSW
Tickets available at www.variousartists.com.au | 18+ only
Friday January 9th – Northcote Social Club, Melbourne, VIC **
Tickets available at www.variousartists.com.au | 18+ only
Saturday January 10th – Transit, Canberra, ACT
Tickets available at www.variousartists.com.au | 18+ only
** Nova & The Experience not appearing
Draw new single off their EP
This is cool, great looking clip.
Wren is something special and this is new single.
The Animators – Adaptations EP (Self Released)
OK This is The Animators and this is there latest release Adaptations and I was pleasantly surprised how good and unique this is. The Animators is the brainchild of Dave Cutherbertson. The music is I think alt rock/indie rock almost with a dash of gothic vibe to it. The first song being the opening track Goosewing reminds me a bit of Minus The Bear and the second track Alien gives me the gothic feel straight away with the use of the piano the way the vocals are sung and the way the song is structured. The production of the EP is good and you really do get a feel and a vibe of their music. All the songs are well written and performed and I can see why they are gaining fans and the shows they have been playing. I enjoyed this, didn't know what to expect but it's good and it's worth your time. Two thumbs up.
OK Parx-e Web Zine will be winding down slowly for the year, going overseas and filming for the parx-e show.  But will be doing soon our annual best of list, gonna be different a little bit. Got some reviews and interview to put up.  I aim to do a lot more next year. Probably more with The Parx-e Show.
But I ain't going no where.
Leura debut EP Creature Of Sight is out now, You can listen to it now
Skyler Day – Between The I And The You (Self Released)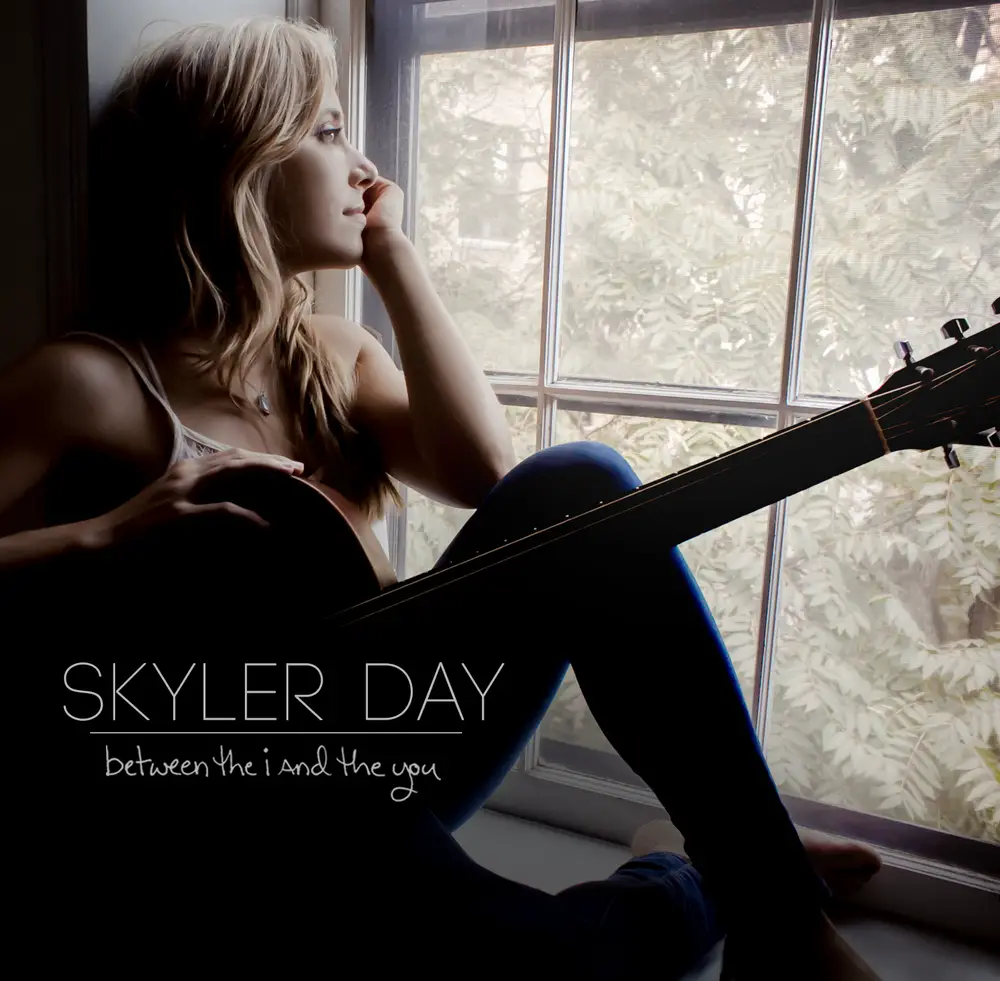 Skyler Day debut EP is something really special, She is a singer songwriter who music revolves around the guitar, it's a little country and a little pop but she can sing and her songs are so well written, she wrote with her producer Steven Solomon on tracks 1,3 and five and the two and four are written by her. The opening song Circles capture what she all about her and her voice really shines. Its a country inspired song has that tone and feel and musicianship is first rate. After The Show is an energetic track that shows off her songwriting, vocals and lyrics. I love the use of the slide guitar. Not Tonight is more laid back, beautiful vocals that truly shine here, great musicianship and good lyrics. Ian's Song is well written and performed, production is first rate, her vocals shine here as does her lyrics. Just Stay finishes off the EP with a beautifully written ballad that is so moving and incredible singing. I love the use of the backing vocals through out the EP. I was really surprised and blown away by how good this EP is and how good a talent Skyler is, if she keeps doing more stuff like this, she is gonna having a huge and successful career as a musician. I hope she plays a show when I am over in LA in January. She got something going here and I can see it paying off really well.
Sophie Serafino Temptress & Touch Album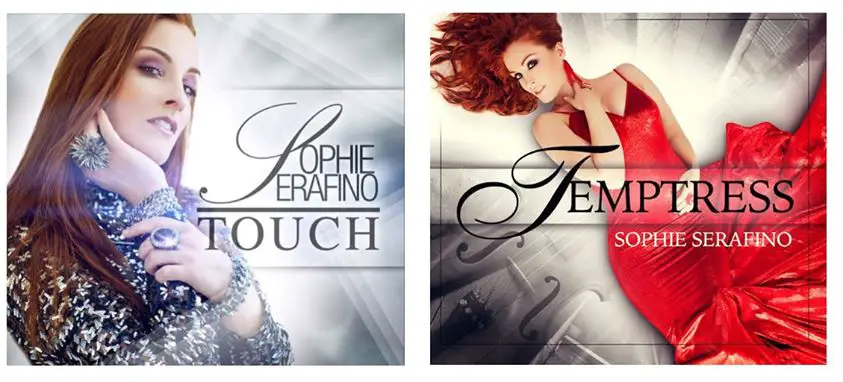 So Sophie Serafino has two new albums on the way. So I've decided to review both of them and give you an overall feel for both of them. Sophie is a violin player and a first class one at that, I have seen her live and she can really play. Temptress is more of the instrumental album that highlights Sophie incredible violin playing and the songwriting and production is first rate. Really shows off her talents as a violin player and also as a songwriter. The songs are collaboration with lot's of different writers but the theme and overall energy just gels together.
Touch shows off Sophie voice and it shines alongside the incredible songwriting, musicianship and production. Songs like Free At Last show off the vocals, songwriting, musicianship and production. I love the electronica vibe and feel to the music. The whole album has a really energetic vibe, almost party and dancy to it. It also has something to say and you can feel it in every note and every word. Both albums offer something unique with Temptress you get a beautiful performed and written instrumental album that shows off her incredible violin playing and Touch shows off her vocals with an energetic electronica dancy sound going which just adds and gets you up and moving. . Sophie is really a special artist, she is the complete package, incredibly beautiful, amazing violin player and great singer. She knows how to draw you in. Without a doubt I highly recommend both these albums as they are unique and special with a talent like Sophe Serafino, these albums will do wonders for her. If you love discovering special and unique talent give these ago you will not be disappointed.
SYDNEY BASED SONGSTRESS RELEASES NEW SINGLE 'ALIVE' & HINTS AT EAST COAST TOUR DATES
Following the successful release of her debut single 'Here', Sydney based indie pop songstress Wren has just announced the unveiling of her latest single 'Alive', and is hinting at a run of tour dates to coincide with the release of her debut EP 'Raw'.
Wren has already received airplay on over 100 radio stations across Australia, whilst securing positive reviews from the likes of Pilerats, Happy & CONFRONT Magazine for her debut single.
Wren is gifted with a unique set of talents; a passion for composition combined with an impressive ability to play a number of instruments, including the violin, in which she was classically trained.
Wren will soon be announcing a run of East Coast tour dates, to celebrate the release of her highly anticipated debut EP 'Raw', which is set to be release in early 2015.
 'Alive' is currently available for download on iTunes.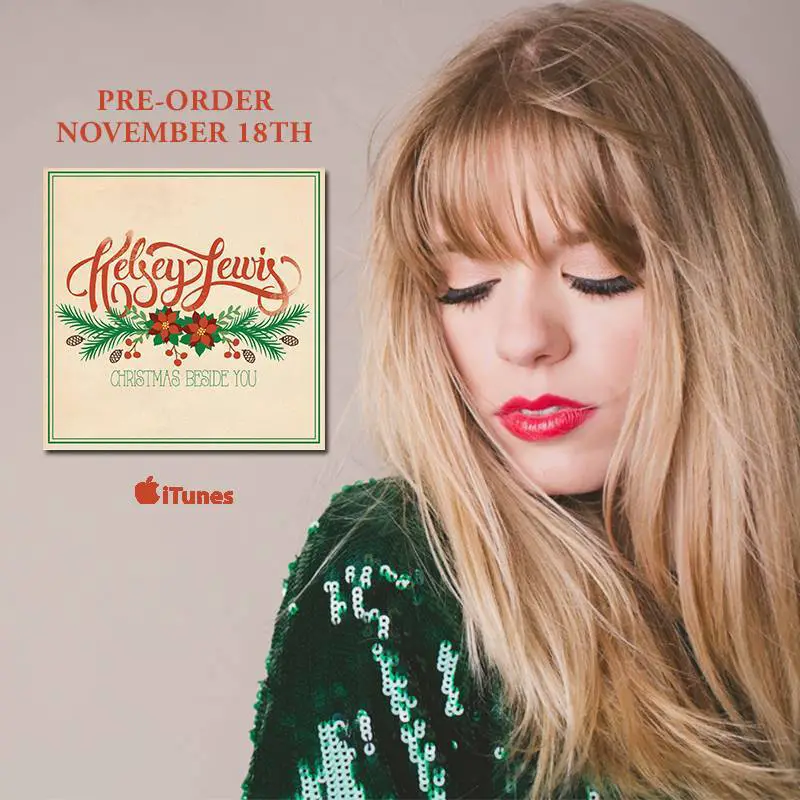 I love what Kelsey Lewis does as an artist. Her new song Christmas Beside You which isn't out yet to the public is ace. It is a really well written beautiful tune that highlights what Kelsey does best.
She is really a special artist with a bright future ahead of her, that keeps going stronger and stronger.
ITunes Pre-Sale link http://bit.ly/ChristmasBesideYou
Amazon Pre-Sale link
http://amzn.com/B00OV48TYA