Skyways Are Highways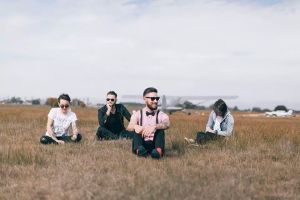 Skyways Are Highways are a exciting band from Aussie doing good. This is what they had to say, so read on.
1. For someone unfamiliar with your music, how would you describe your sound?
Eli: Sunshine, adventure and pineapple passion!!
2. Do you think right place right time or is all about the song?
Eli: Both, a lot of both!!!
3. Do you think its better to keep your fans waiting after planning how you want your material released?
Eli: I definitely think suspense plays a major part in art, it's all about drama!!
4. Do you think exclusives work when promo new work or let everybody put it out there?
Angie: Exclusives have benefits, for sure. It's a good way to build hype around a release.
5. Does songwriting get any easier or more less the same?
Eli: Songwriting gets both easier and more mystifying, the more you learn about music, the more it just seems like magic!!!!
6. Do you think its still worthwhile putting out cds or is vinyl the way to go?
Angie: CDs still have their place, but vinyl is a far more exciting format. We just released our 3rd EP, and got it pressed overseas on vinyl. Its great to just hold a record in your hands, appreciate the art work, and it allows you to get more involved in the listening process!
7. Spotify yay or nay and why?
Angie: The more people have access to your music, the better. I like to stream something before I buy it, Spotify is a good way to test before you buy I guess. Saying that though… the royalties payments seem pretty dodgy for small artists.
8. What the rest of the year have instore?
Angie: We are doing a couple of East Coast tours! First off, supporting British India for a couple of shows (including Halloween on the GC!), and then supporting Sea Legs throughout November! So keen!
9. YouTube helped the music industry or not and why?
Angie: I find YouTube handy when I want to show someone a new song. Videos can be way more accessible, especially when you have a short attention span haha
10. What a guilty secret act you like?
Angie: We all love Miley Cyrus! I just saw her perform in Melbourne and she was absolutely amazing!
Yeo is the bomb and this is new song Secret Powers (feat. Yule Post) and it's a cracker of a song.
Where he is launch this song:

– Saturday November 8 – Shebeen Bandroom – Melbourne w/ support from Null + Dot.ay

– Thursday December 11 – Brighton Up Bar – Sydney w/ support from Tales In Space + More TBA
Miss Elm – Hybrid (Big Rig Records)
Miss Elm latest EP Hybrid is a delight to the ears with a well produced, well written and performed EP that shows of the strength of the song writing, musicianship and vocals. Bitter Taste opens up the EP with a catchy tune with a catchy beat. I love the use of the keys on the song and the backing beat. Facebook Never Lies has got a Caribbean groove to it with the use of Uke and it's a nice touch, catchy beat, feel good vibe is a winner. Invisible Lines has a dark haunting vibe to the song and I love it, it's well written and performed and good vocals. Puzzle Pieces is another cool tune, good energy, good lyrics and musicianship. Silence finishes off the EP nicely with more of a laid back track with a bit of a drum beat to it. The use of acoustic is a nice touch. This a great EP, good production, good songs that are memorable and enjoyable to the ears. This is an artist going from strength to strength and this is worth very much your time.
With the site coming up to 600 interviews, yes an amazing feat for a one man operated website. Im thankful for everybody who I have interviewed and especially the ones who have become my friends. Im truly honored to have last this long.
So the next level is The Parx-E Show, an online television show to be on YouTube and Vimeo with interviews, reviews and performances. I will be doing my first bit this weekend at a local band album launch. When I go to America I be doing interviews, chats and hanging out with some amazing people who I have gotten to know because of Parx-e. Seriously I cant wait. So its full go for Parx-e.
Thanks for reading
Chris
Heather Longstaffe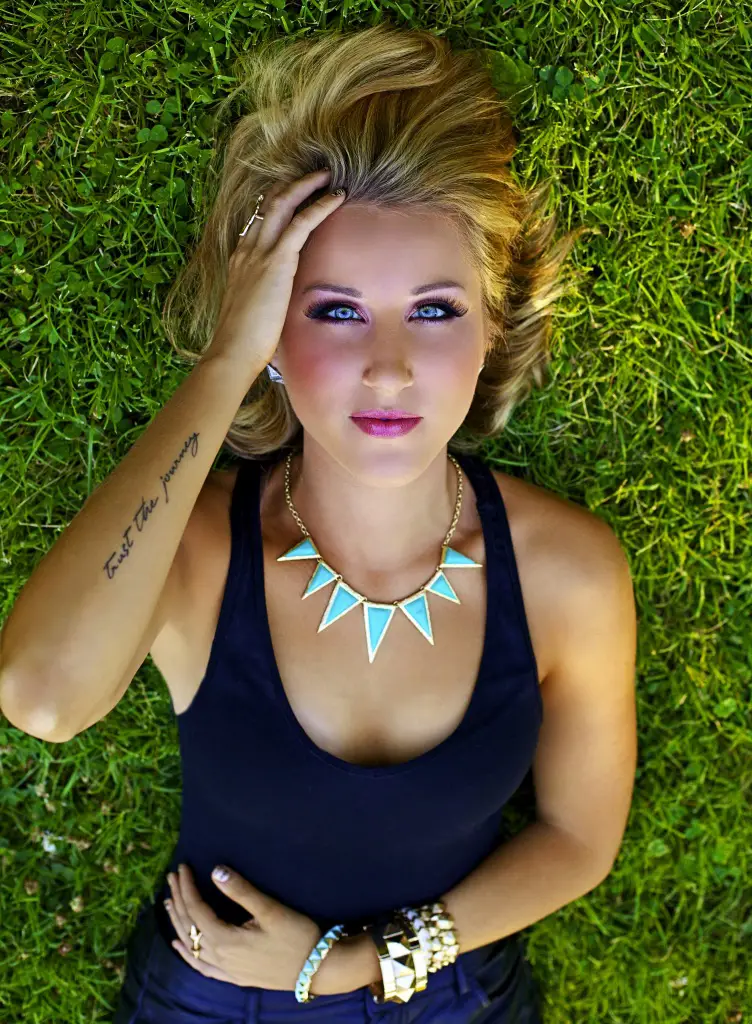 Heather Longstaffe is my beauty of the week for the site as I think she is a extreme beautiful and talented singer songwriter. Yes she is also on my new compilation CD Parx-e Volume 4 which you can get from this site for free. I think she is so talented that will ensure she has a long and successful.  She rocks and is gonna go far.
This rad song by High Highs is so good worth cranking now and can't wait for more
Caitlin Harnett – The River Runs North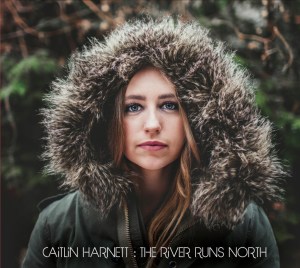 Caitlin Harnett I reckon would be one of Australia finest singer songwriters and this album only strengthen that. It is a beautifully written album that is also well produced and really does shine. It opens up with the incredible track Saviour (I Tried) that shows off her songwriting, vocals and lyrics. Oh I Have Suffered has a alt country/ indie vibe the way vocals are performed and the  way the song is structured. Benny would be one of the picks off the album, I love the way the song is structured and the nice touches of the horn add to the song.  Her vocals are in fine form. Wandering Man lets the songwriting and vocals shine. It's just Caitlin and guitar and its a beautifully written track. Don't Do Me Wrong has great use of the banjo through out the track, the musicianship is first rate. Honey Are You Alright is another pick off the album for me, love the  use of the electric guitar. The vocals and the lyrics shine. Big Old Love has great musicianship and vocals. For A While Now is another winner, a bit energetic, good vocals and songwriting and the use of the harmonica and piano is a nice touch.  Bad Man is a bit more laid back with excellent use of banjo. Her vocals and songwriting shine here. Darling It's You is another song that's let's Caitlin vocals and songwriting shine alongside her guitar playing. My Baby is another  winning track that is well written, great musicianship and moving. The Raven has great vocals by Caitlin and the song-writing shines. This is such a beautifully written and moving album that is one of the best of the year. Prepared to be blown away.
Swim Season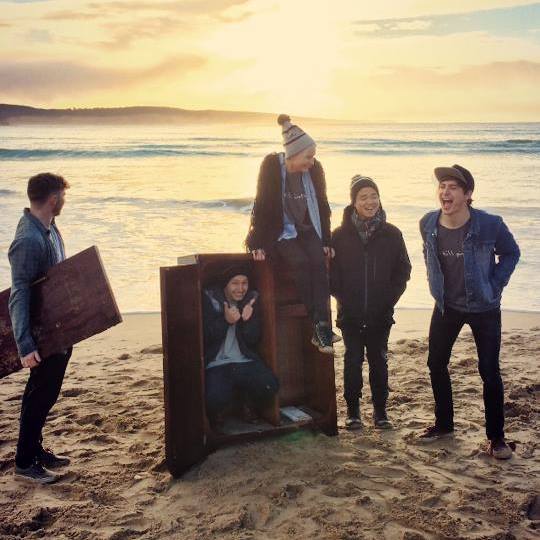 Swim Season are a great Aussie band doing things. James the lead singer from the band answered my questions.
1. For someone unfamiliar with your music, how would you describe the Swim Season sound?
We all come from different musical backgrounds, so it's pretty great when we get together to blend our individualities to form the Swim Season sound. Pretty inspiring when another member reels off something that you wouldn't expect and it just works. Keeps our sound pretty fresh too!
2. Tell us a little bit about your writing process. A peek inside the inner workings of the band if you will.
Initially, the songs usually start with myself. I write most of the melodies and compositions, however, and probably like most other bands, when the bones of a song are taken to rehearsal, everyone adds their own unique flavour. Lately, Jon (our drummer) has been coming up with some pretty great lyrics and progressions – 'The Throne' was initiated by him! We've have been working together recently to blend our ideas before taking them to the band. We've known each other for years so aren't afraid to be brutally honest when it comes to shaping the songs. It seems to work pretty well!
3. As far as breakout success is concerned, is it all about the strength of a song or does being in the right musical climate at right time make all the difference?
Bit of everything to be honest. Would love to say it is purely the strength/uniqueness of the song, but – while that is of course very important – this day and age (especially with the depth and ease of music production), I feel that marketing, planning and pushing the band's image plays a huge part as well.
4. How important is social media to you in regards to engaging with an audience?
Massive. Without it, I suppose there wouldn't be much interaction with any audience, besides word of mouth.
5. What inspired you to take music more seriously?
As lame as it sounds, it's probably just in our blood. More of a 'can't live without it' situation rather than seeing it as just a hobby.
6. What's spinning on your playlist atm? Any guilty pleasures?
Personally, I can't get enough of Bombay Bicycle Club, but I suppose that's always the case with me.. I'm really loving what Ball Park Music are doing at the moment, but if I didn't have my Spotify set to Private, everyone would know that I'm smashing some good old 90s classics at work – Ace of Base, Craig David.. you know.
7. Are you a fan of keeping the album format alive or do you think there's more benefit to release singles or EPs with the influence of streaming platforms arguably shortening attention spans?
Totally agree with the short attention spans. It's hard enough getting people interested, and once they are, you'd better make sure the content is short/sweet! (Unlike my answers here haha). Everyone's a culprit, I'm the same. In saying that though, I believe albums will never die. Nothing beats being in the mood for a Fleetwood Mac fix or a Strokes marathon. Us being a new band, it is probably smart to release singles while we develop our audience & sound, but an album in the future is on the cards for sure!
8. When not consumed with all things musical, what do you do tune out or reset?
Probably listen to music. Seriously though, I struggle to think about this question. I suppose I'd go exercise or something.
9. Your single 'The Throne' is doing the rounds now, what does the immediate future hold?
For Swim Season, we plan on putting out another single very soon, which we almost have ready to go, and hopefully start getting around Australia a bit more. It's great to meet new people who genuinely are excited about what you are doing. 
10. Lastly, Prince or Michael Jackson?
Hmm.. I'm going to have to go with MJ hands down.
Swim Season's new single The Throne is out now via all good digital retailers