http://youtu.be/NU2Id1bSFUA
Cool song by Cash For Gold called Black Metal Queen. The video clip was shot in one week between Melbourne, Chicago, Mexico City & Tokyo. That is pretty awesome I reckon.
Serena Lorien
Serena Lorien is talented British actor based in America, she is an actor plus does some hosting stuff. She is extremely talented as she is gorgeous. I have known her a while so have decided to make her my beauty of the week on the site.
Montaigne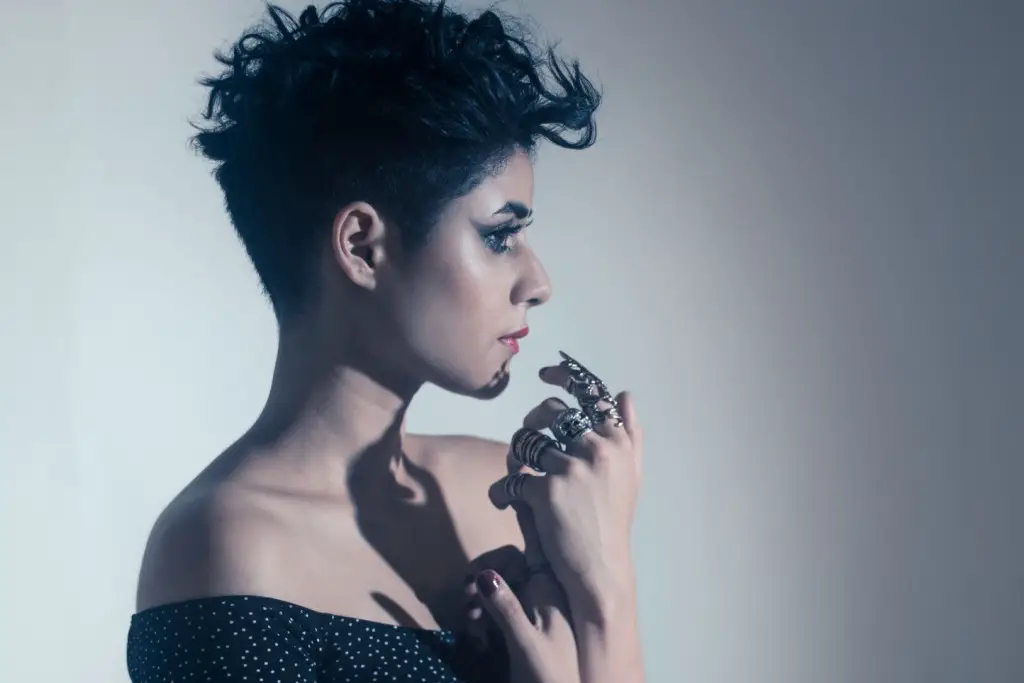 Montaigne is a rising artist from Australia getting love all over by the media and fans. I wanted to get to know the real her. So this is what I asked and this is what she had to say.
Why do you think your style of music and others who are doing exactly like you is doing well compared to other artists who are doing traditional styles of music?
This question it seems to me is implying that what I do is the opposite of traditional which is, I suppose, progressive? Original? I appreciate that, thank you. I'm not exactly sure how to answer this question. What is traditional anymore? There are so many varieties of music and so many eclectic and creative uses of sound nowadays, from so many artists, I can hardly define 'traditional'. I feel like perhaps this is addressing the entrance of more alternative music onto the commercial scene – I think that merely comes from people being less lazy about music. Because of streaming sites I think people are becoming more adventurous in the land of songs. Kudos to pop music for doing its own thing but I think even audiences of commercial pop are ready to hear something that doesn't fit the uniform of commercial music as it is at the moment, they're looking beyond their radiowaves. What's played commercially is always evolving anyway, I think this is just a natural evolution into a new era of music. It's pretty exciting.
Do you think it's all about the songwriting or does timing and the right place at the right time has a key getting your music out there?
I think good songwriting and real hard work and perseverance is the key to getting your music out there. Luck and timing also plays a part. But read any success story for any kind of entrepreneur or artist
How important to you are music blogs in helping get your music out there?
Judging from what I've heard in the PR sphere, it seems as if music blogs play a really important role in allowing listeners and potential fans to connect with an artist and their music in an organic way. It doesn't feel like forced or imposing self-promotion when another human with a person opinion and a subjective take on the song decides to post about it through a medium which is by nature quite personal and very easy to digest. Blogs have a lot of power and influence yet at the same time they feel really homely, really humble, really easy to connect with. So music blogs are really great if you want some of that natural, seemingly unforced growth.There's also the fact that the internet is expanding all the time and it is a very loud and cluttered place; music blogs serve the role of identifying, organizing and highlighting music they like, and hence it's easier for your music to be found as something worth the time spent listening to it amidst an overwhelming mass of online voices if they blog you.
What inspired you in the first place to give music a shot?
Probably opportunity. I'd always, since I was very, very young, wanted to be a singer for a living. You know, dancing round my living room to the Lizzie McGuire Movie soundtrack and all. As I got older, I found I also had a penchant for writing lyrics and music, – in fact it became an irrepressible and necessary act for me, a natural physiological reaction to existing as I tell people – but didn't realize that one could make a living from it. I come from a family oriented around football (soccer) and I was pretty good at the sport, so that was the thing that I was going to capitalize on with music as an unexploitable passion on the side. I was going to be a professional player in a US college team, that was the goal. We were filling out applications for Ivy League US Soccer Scholarships, mum recommended I get a proper recording of me singing to put over my player highlights video in order to show that I had ~multiple talents~. I said how about I record one of my own songs? And so I did, and from there came my parents' realization that I wasn't half bad a singer/songwriter, then their efforts of online proliferation of my songs, and then the eventual stint in the triple j unearthed high competition which got me a fair bit of attention. Where I hadn't had faith in myself initially, my parents and the triple j experience revealed that this was something I was possibly good enough to do as a life-long career. And so of course, with a lot of support from my parents, I decided to pursue music. And here I am now. Isn't life funny.
Having tools like Soundcloud does it make your job easier when trying to gain new listeners to your music?
Of course. No one these days wants to buy something they haven't tried out first, no one wants to make a purchase they might regret. Not many people want to pay that $1.69 and risk a dud experience, they could spend that money on something more reliable, like a cup of tea, right? So SoundCloud is wonderful because it's easily accessible (accessibility and ease of is everything in a world where most things lie at the end of our fingertips). Moreover, it's free. People love free stuff. From my experience, people will take free stuff even if it's not totally necessary or relevant in a person's life. So there's that. And also it's easy to share a SoundCloud link. And sharing has an obvious importance in gaining new listeners.
Do you think releasing EP's and singles is a good way of keep momentum going before releasing a full length or spending time out of the spotlight writing songs is better?
Por qué no las dos? I do both. I have no trouble doing both. I'm writing all the time. Not because of external pressure but internal necessity. And then single and EP releases? I think these kinds of choices are situational. Every artist's strategy is necessarily different. If you don't have something you're comfortable with putting out for whatever reason, don't put it out. And vice versa and etc. And I mean, like I said, the songwriting is a non-issue for me, so I'm not much help there. Sorry!
How does a song happen for you?
Could start with lyrics, with a vocal riff that I flesh out, with a sequence of chords on guitar or piano, anything. Often my lyrics start from stream-of-consciousness processes and I refine tem later on. Vocal melodies and harmonies are most common starting points. Guitar and piano beginnings lately are infrequent. Never happens by plan eiter. I can't put aside time for songwriting, it happens spontaneously and unpredictably. If I try to force it I grow frustrated and scrap whatever I've got altogether. The songs are shit when I try to force them.
Are there moments where your just not in the mood for writing music and need to do something else before you jump back into songwriting mode?
Again, I don't set time for songwriting, I am perpetually in songwriting-mode. Most of the time I am not writing, I am living life etc, and when I feel a song coming on then I let the mood seize me & I pursue the idea & when I've fallen out of an inspired state of mind I stop & then back to life. That's pretty much the cycle of my life.
Do you think YouTube has help save the music industry?
YouTube so far as it has been developed today has, I believe, indeed saved it to same extent. Firstly, it can be monetized so A+. Secondly, I think visuals play a huge part in an experience of a song. A really good music video can enhance a song, I think. You carry subconscious associations between the song and its video after you've seen it, and that can be extremely powerful. To me, at least. The visuals also help a band's branding of course. I mean, it's a big call to say that any one thing has saved the industry, but YouTube has definitely played a role. And it also facilitates discussion amongst listeners! It allows for greater engagement both with the song and with a community of listeners, which I think is really important.
Do you think being serious with your music at a young age has helped you?
I suppose so. I mean…helped me with what though? I'm going to take this as "helped you to pursue a music career".You can be any age and have talent. And creative talent is important to making a career of an art. But it is important to remember that a career is a matter of maturity and experience. One must manage problems and make decisions. I know that personally, I lacked both maturity and experience at the beginning. I was 16, of course I did. Hey, I still lack them now. But I'm doing better. I've learnt more. Let's be honest though, my saviours have been the experienced adults around me. My mum, my publisher, other industry people who've helped me out. It's important I remain grateful and appreciative of these people, because like everything, you can't do it without support of some nature. But I suppose my being serious at a young age has played some part. It's just a part amongst many others I should not forget.
LATEST SINGLE FROM BONJAH 'OTHER SIDE'
ALBUM 'BEAUTIFUL WILD' OUT NOW
#2 AIR 100% Indie Album Chart
#41 Debut ARIA Album Chart
"explosive new record"★★★★Sunday Herald Sun
"The group have evolved from a loose blues/groove unit to the fully fledged rock n roll band they
showcase on Beautiful Wild….. a band that knows what they're doing" Rolling Stone
"There's simply too many good tunes" Tone Deaf (Album of the Week)
"damn can they pull out a bluesy rock swagger that'll put everybody in a room on the dancefloor" The Music
Produced by Jan Skubiszewski (Way Of The Eagle, John Butler Trio, Cat Empire) and mastered by Steve Smart (The Jezabels, Empire Of The Sun) at Studios 301, 'Beautiful Wild' debuted at #41 on the ARIA chart, #11 on the ARIA Australian chart and #2 on the AIR Independent Album chart, a massive achievement for the Melbourne based independent band.
BONJAH Beautiful Wild National Album Tour
July 4 | Cherry Bar | Melbourne, VIC
July 5 | Yah Yah's | Melbourne, VIC
July 26 | Darwin Fringe Fest – Railway Club | Darwin, NT
August 7 | Spirit Bar | Traralgon, VIC
August 9 | The Union | Wagga Wagga, NSW
August 14 | Northshore Tavern | Whitfords, WA
August 15 | Indi Bar | Scarborough, WA
August 16 | Amplifier | Perth, WA
August 17 | Dunsborough Tavern | Dunsborough, WA
August 30 | Pirie Social Club | Adelaide, SA
September 5 | Hotel New York | Launceston, TAS
September 6 | Republic Bar | Hobart, TAS
September 10 & 11|Big Sound|Brisbane QLD
September 18 | Armidale Club | Armidale, NSW
September 19 | Newtown Social Club | Sydney, NSW
September 20 | Cambridge Hotel | Newcastle, NSW
September 26th|Divers Tavern|Broome, WA
October 3 | Torquay Hotel | Torquay, VIC
October 4 | Hi Fi Bar | Melbourne, VIC
October 10 | The Zoo | Brisbane, QLD
October 11 | Racecourse Hotel | Ipswich, QLD
October 12 | Surfers Beer Garden | Surfers Paradise, QLD
October 24|Byron Bay Surf Festival|Byron Bay, NSW
www.bonjahmusic.com
Leura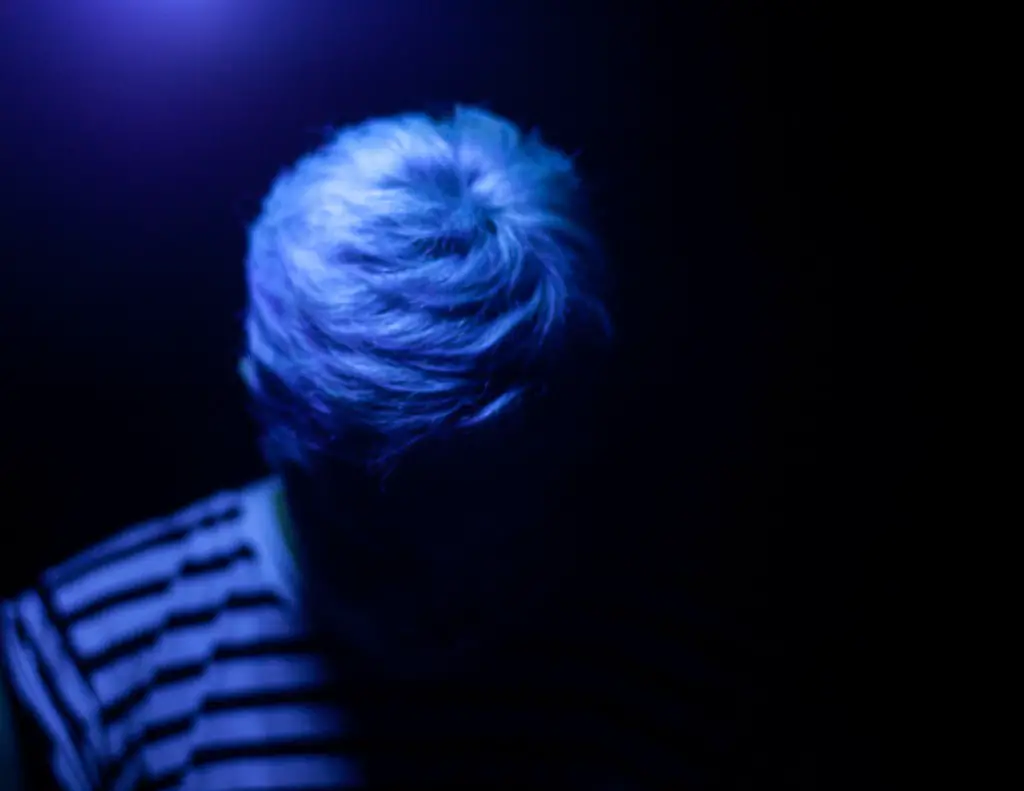 Leura is doing good things. So read on.
https://www.facebook.com/leura.music/
1. Are you happy how things have gone for you so far?
I'm happy because I couldn't possibly have thrown any more of myself into the EP. But technically, I'm still losing my baby teeth in this industry. I've been on the scene for less than 1 year, so for such a short period of time I'm definitely overwhelmed with the positive reception I've had.
2. What inspires you when writing music?
Deep dark things, like heartbreak. Literally every song I've ever written has come from a dark place, sometimes my own, and sometimes what I see in others. That doesn't mean I'm a broken person, but generally I find sadness to be the most poetic, and the strongest emotion over any others.
3. What is your latest song about?
'Shallows' is about watching a loved one drowning in depression, whilst simultaneously sinking into the illness yourself. It also echoes unrequited love, where in the context of depression, both sides feed off each other negatively and unintentionally pull each other under.
4. What do you like about touring?
I'll play a show, and become so lost in the performance that I can't tell if I've been on stage for 5 minutes or 5 hours. The intensity and rush of playing live leaves me emotionally exhausted, but in the most positive of ways. It's the live shows that really keep me going. If music was purely digital I'd never be a musician.
5. How important to you is touring regional alongside touring the cities?
Regional and underage touring are vital to me. I want to play to my fans regardless of where they live or how old they are. Unfortunately I'm not at the stage where I can afford to tour regionally, or set up an underage venue, but both are incredibly high on my agenda.
6. What has been your favorite show to date?
I played the national 'Violence Against Women' campaign launch – and despite having had multiple headline shows, none compared to lending my music to such a worthwhile cause. I wrote a song called 'Chaos Hum' especially for that evening. It's a topic that is very close to my heart.
7. How does social media help you as an artist?
It's crucial! It allows me to reach fans who are interested from all over the world with just a single click. And lets them to grow with me step by step.
8. How important is connecting with your fans?
It's basically my entire reason for becoming a musician. Being able to connect with a total stranger over a shared emotion that I happened to have turned into music.
9. If you could have any body in a video clip who would it be?
Thom Yorke. So we can slap each other across the face and tell the other that everything will be ok.
10. What's your favorite venue to play at?
A packed out warehouse. I started my first gigs underground, and will always hold them the dearest.
11. What does 2014 have in store for the band?
The 'Shallows' single release is set for Brighton Up Bar on August 1st. After that will come touring and promotion with the release of my 8 track EP. And all the while writing for the follow-up album 🙂
Breaking Orbit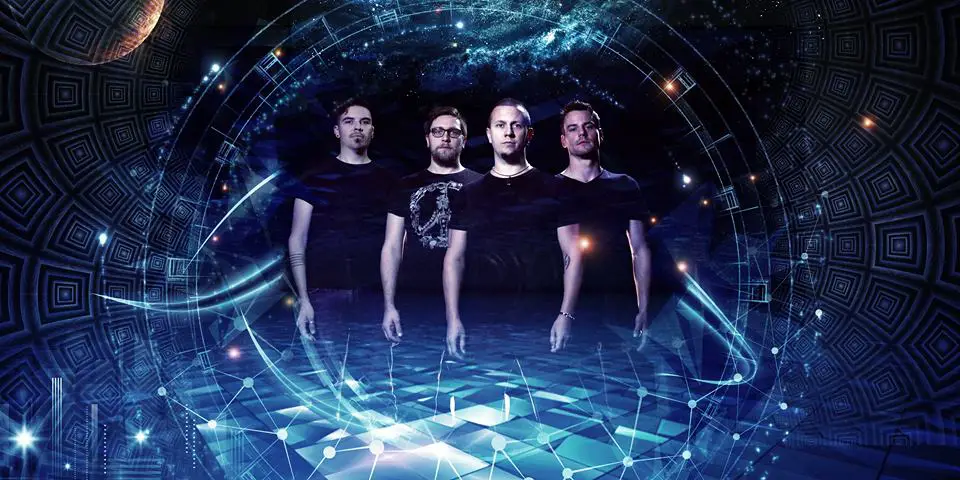 Breaking Orbit are a Sydney band and Dylan Mitrovich – guitarist answered my questions so read on.
http://www.breaking-orbit.com/
1. Are you happy how things have gone for you so far?
Definitely! We're part way through recording our second album at the moment, which we have been tracking at The Grove Studios on the Central Coast, NSW. Its a lush studio on acres of natural bushland, with a fantastic sounding live room and on-site accom. We spent two weeks there in April and recorded probably 60% of the new album (including new single 'Become the Light' which we released last week), and its looking like we will head in to do the last chunk after the upcoming tour finishes in August. We all really enjoy the recording process and being in that creative workspace.
2. What inspires you when writing music?
All of us are really inspired by numbers and patterns. Musically, quite a lot of our ideas come from number sequences which then form rhythmic patterns. We really like to challenge ourselves when songwriting. A lot of the time our ideas start out in ridiculously complex and non-musical forms – and we whittle away at these until they become a more digestible format to write melodies over. Thematically, we are all inspired by things like space (hence the name!), ancient mythology and human consciousness – and although Matt comes up with most song concepts, these themes are often touched on musically in our soundscape-type layers.
3. What is your latest song about?
Our new single 'Become the Light' is about recognising the energy and instinct that – as humans – we are programmed with, and connecting with it to influence our reality.
4. What do you like about touring?
I think all of us are into travelling. Personally I like travelling to new places, soaking up the vibe of somewhere new, whether its cultural or physical like a venue. Its obviously really cool to be able to share our music with like-minded people too.
5. How important to you is touring regional alongside touring the cities?
To me, regional touring is just as important! I think more so – regional cities and towns often have more of a sense of identity than capital cities, and I find this cool.
6. What has been your favorite show to date?
Probably the most recent Sydney show we played at the Manning Bar in Sydney, with Twelve Foot Ninja. Its probably the biggest room we have played to in our home town, and a great venue.
7. How does social media help you as an artist?
It helps tremendously! If it weren't for social media, I would say that it would be very hard to reach the international audiences we have without investing a significant amount of budget into marketing. Before we released our debut album 'The Time Traveller' – we released a weekly series of videos documenting the recording of the album and the construction and influence of the songs. This really helped to build our social fan base and its something we plan on doing again with the release of this new album.
8. How important is connecting with your fans?
For us, it is a very important part. Its funny though – for a lot of 'progressive rock' style bands similar to us, its common to keep quiet on the social front to help maintain the serious, moody and mysterious vibe. On the other hand, we kind of just like being ourselves. Talking to other musicians about music nerd stuff, connecting with people that share similar likes, and also allowing the world to see that we are really just people that like to have a fun time and aren't completely serious ALL the time…
9. If you could have any body in a video clip who would it be?
The dude thats on the front cover of our debut album.
10. What's your favorite venue to play at?
I think my favourite venue that I have played at would be the Manning Bar in Sydney. Its the last Sydney show we played – which was last year – at it is also the Sydney venue for the upcoming tour. Pretty excited about that show actually.
11. What does 2014 have in store for the band?
We just finished filming our first clip the other day, so that we be released shortly before the Australian tour in July/August with our pals sleepmakeswaves and Teal. After that we will likely head straight back into the studio to record the last few songs for the album, which should be released before the end of the year – and then probably more touring. Exciting times!
Bombay Show Pig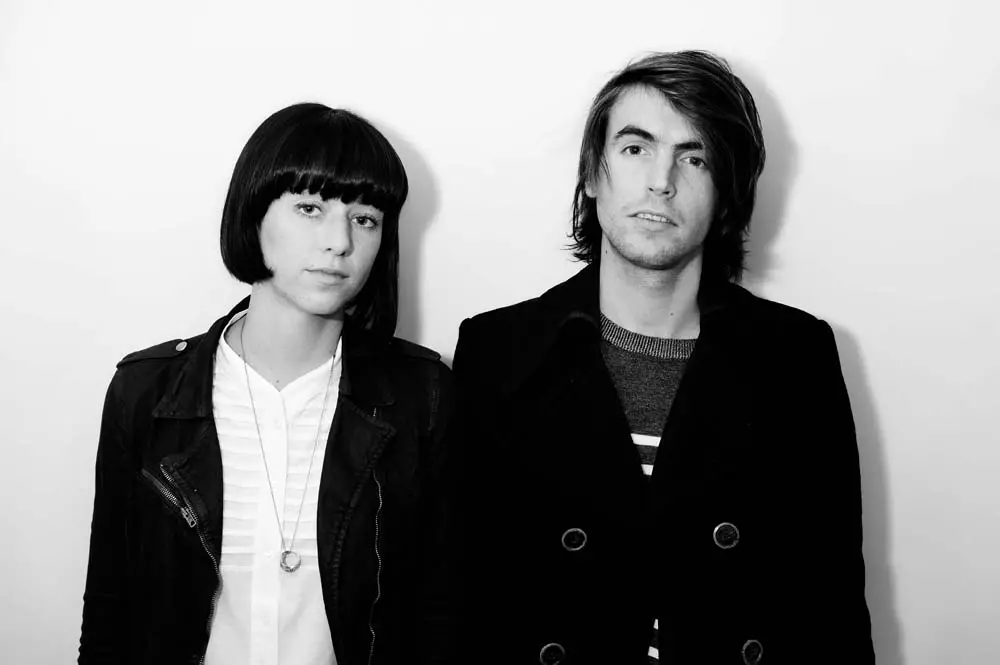 I chatted to Mathias Janmaat (Vocals, Guitar, Samples, Effects) from the band so read on.
1. Are you happy how things have gone for you so far?
Yes, we're busy working on new songs in the studio and we've got a bunch of nice festivals
coming up, so we're really happy 🙂
2. What inspires you when writing music?
It can be anything, but travelling and seeing new places always works really well.
3. What is your latest song about?
It's about new beginnings and 'cleaning' the past.
4. What do you like about touring?
You get to see a lot of different places and cultures. And also meet a lot of really nice people
and eat nice food 😉
5. How important to you is touring regional alongside touring the cities?
For us it's important to play venues and places where people are in to our music. So it's
equally good to play a small town as it is to play a big city.
6. What has been your favorite show to date?
I don't know what show exactly, but we had a great time touring the US last year. Besides
playing in L.A. and New York, we got to play some shows at SXSW and that was a great
experience.
7. How does social media help you as an artist?
It's a great tool to build a fanbase and connect with people all over the world. But besides that
it's also great when, for example, you're in a unfamiliar city and the guitar amp breaks down
8. How important is connecting with your fans?
It's really important, and also a lot of fun! We always like to hang out with the people that
come out to our shows afterwards.
9. If you could have any body in a video clip who would it be?
I think it would be amazing to have Noel Fielding in a video. Just because I love all The
Mighty Boosh and Luxury Comedy stuff!
10. What's your favorite venue to play at?
We love playing Paradiso (the main venue in Amsterdam). It's an old church and just has a
great vibe!
11. What does 2014 have in store for the band?
We're coming over to Australia! And we're doing some more touring in Europe while we finish
the new record. So good stuff coming up!
FREE LIKE ME 
ANNOUNCE AUSTRALIAN TOUR DATES & MELBOURNE RESIDENCY 
US Based musical sculptors Free Like Me have just announced a limited run of Australian tour dates, which includes a one-month residency at Laundry Bar, Melbourne, as well as an appearance at Splendour In The Grass 2014.
Having travelled the globe playing countless shows, Free Like Me have honed in on what is a truly unique blend of a vast variety of genres, producing their signature sound, laced with powerfully conscious lyrical content.
As well as dazzling Australian audiences at BluesFest, Free Like Me have propelled themselves onto the world stage, utilizing their craft to represent the essence of the people, whilst evoking the beauty of the places they've encountered along their journey.
Alongside a run of dates, Free Like Me will be taking over the stage at the Laundry Bar for a June residency. Free like me will be joined by a strong local line up throughout the month, including Passerine, Blue Eyes Cry, Peta-Evans Taylor amongst many others.
For more information, please visit:
FREE LIKE ME
Tour Dates
**Tickets on-sale now**
Laundry Bar Residency
Wednesday June 4th  – Blue Eyes Cry + Peta Evans Taylor Band + The Wild Comforts
Wednesday June 11th  – Stevie & the Sleepers + The Electric I + Mayia (Germany)
Wednesday June 18th
 – Sons Of May + Tang
Wednesday June 25th
 – Passerine + David Adams
Friday 25th July
 – Splendour In The Grass, Byron Bay, NSW Tickets Sold Out 18+ Only
Clap Clap Riot

Clap Clap Riot are a four-piece rock n' roll band from Auckland, New Zealand, known for their raw and energetic songwriting and magnetic live shows.  Dave from the band answered my questions. so read on.
1. Are you happy how things have gone for you so far?
Yes, very happy. We've stuck to making music we're proud of and have been constantly pushing ourselves.
2. What inspires you when writing music?
It can be a number of things, sometimes the beginning of a lyric can set a song off, other times it can be a guitar part or a drum beat to spark an idea into action.
3. What is your latest song about?
It's about wanting to lead the life that others lead
4. What do you like about touring?
Playing the shows is always the most exciting part. The soundtrack in the van and the late nights together are almost as good though.
5. How important to you is touring regional alongside touring the cities?
We love to be able to play as many shows as possible to try and get out
to our entire fan base.
6. What has been your favorite show to date?
Big Day Out this year was pretty fantastic. We also did a tiny showcase of the new record in full in Auckland before it came out which was insane.
7. How does social media help you as an artist?
It's a good way to get direct contact with your fans. It's far more immediate than many other media.
8. How important is connecting with your fans?
Very, we always like to take the time to talk with them at the end of the show.
9. If you could have any body in a video clip who would it be?
Steve Buscemi, he is so iconic and such a fantastic actor.
10. What's your favorite venue to play at?
Chicks hotel in Dunedin (NZ) is great. It feels like your playing in someone's lounge. There's a great café over the road as well.
11. What does 2014 have in store for the band?
We'll be heading to Australia for some tour dates and will be releasing the new record 'Nobody/Everybody' over there. We're looking forwards to it.
Brianna Carpenter – On So It Goes (Fringe Records)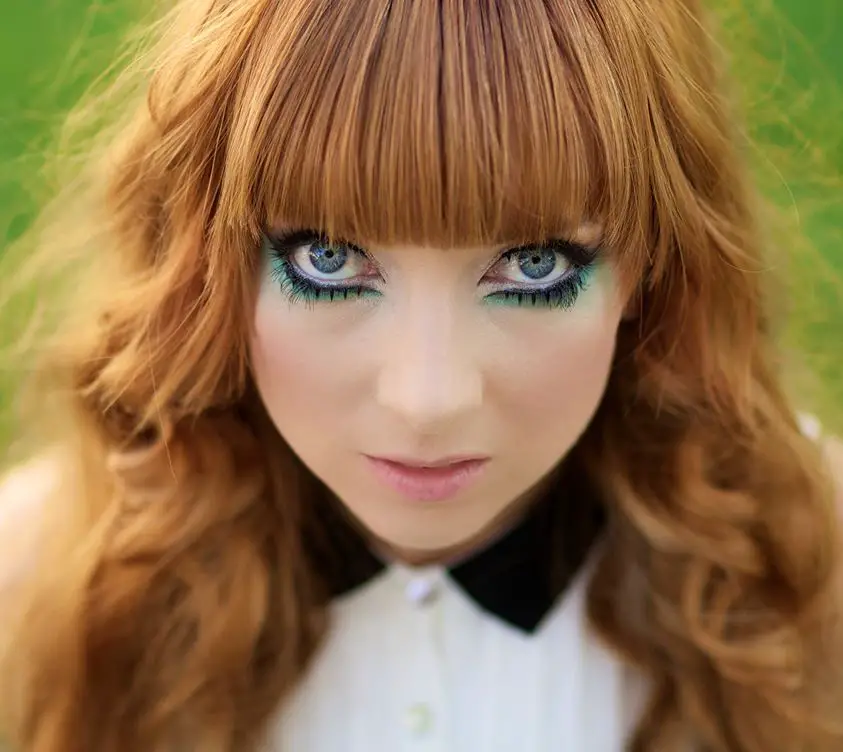 On So It Goes is the latest album for Brianna Carpenter and is such a beautiful album that is well written, sung and performed which is evident in the opening haunting track Enchante which is well sung and written, Brianna vocals shine here as does her song writing. In Our Hearts is more of an upbeat number with the handclapping and the way the piano playing is performed. The use of the other instruments only add the to the song. Bitter shines with its honest songwriting, lyrics and vocals. It's got a haunting feel to it. The same goes for Save Me and the use of the guitar works with the song. The Way I Used To is a pick off the album for me, It's another winning haunting number to me, the use of the instruments which all just gel together and the use of backing vocals only adds to the song. Feel Better is another pick for me, I love the way the song is sung and the piano is played. It is a song that is something special. Anxious is another upbeat tune the way the song is structured and performed and the use of backing vocals just gels to the tune. You Are Mine is a well structured and written song the use of vocals alongside the guitar gives the song life and depth. Memories has almost a country feel to it with the way the vocals are sung but the song is well crafted and performed. Wolves is a well written song that is well sung and performed. Love the use of Cello on the song. The ending track Aches is so beautifully sung and performed, it's so well written and the Cello shines here. It's a haunting track that delivers. The is one of the best albums of the year, beautiful sung and written by Brianna which she also produced except for tracks 7 & 8. If you love good music and good singer songwriters you best be giving this a listen and prepare to fall in love with her amazing music like I did.