Cool song and clip and these guys are going on tour you should check them out.
HANDS LIKE HOUSES
AUSTRALIAN TOUR – JUN–JUL 2014
Tickets On Sale At The Door Only
FRI 20 JUN – BADA BING, FRANKSTON VIC (18+)
SAT 21 JUN – BANG, MELBOURNE VIC (18+)
THU 26 JUN – HOT DAMN, SYDNEY NSW (18+)
FRI 27 JUN – BLACK MARKET, ADELAIDE SA (18+) *New Venue
SAT 28 JUN – THE BRIGHTSIDE, BRISBANE QLD (18+)
FRI 4 JUL – TATTERSALLS HOTEL, PENRITH NSW (18+)
More info available at www.HandsLikeHouses.net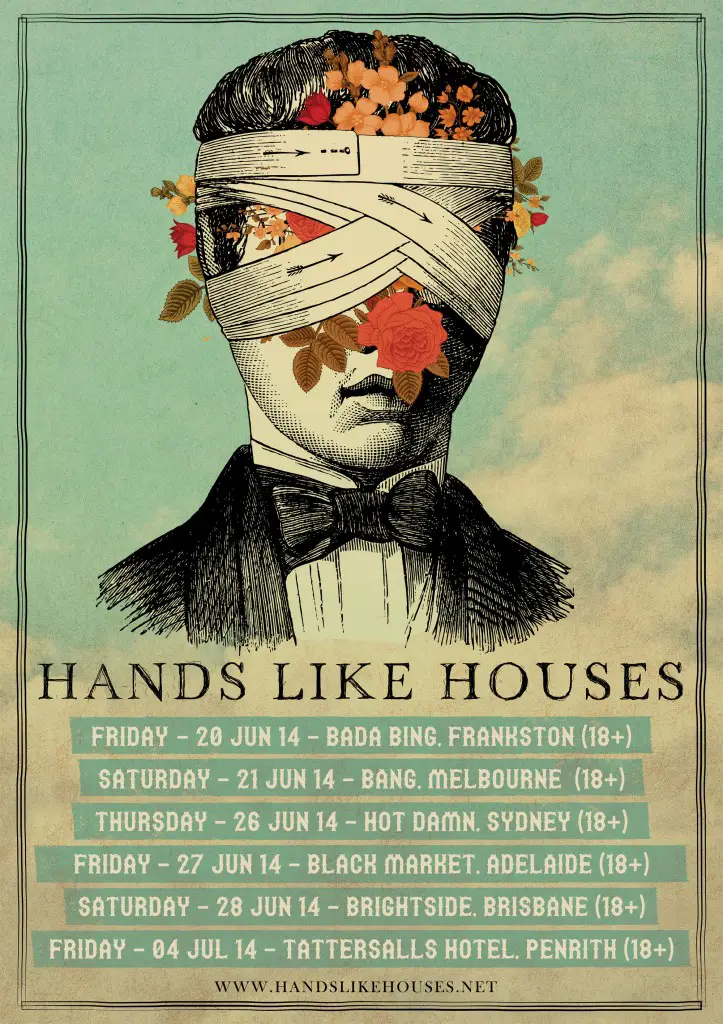 With the recent announcement of Melbourne nu-soul singer, Hailey Cramer's catchy new single release 'Liquid Confidence' and single launch show at Melbourne's Northcote Social Club on Thursday June 5th
Good song worth listening too and the gig gonna be a blast I reckon. check her out.
Cool Video for Greta Mob song Gypsy Town and who doesn't like Spencer P Jones
NEW
EMPIRE
IN
A
BREATH
NATIONAL
TOUR
Presented
by
The
Music
and
Tone
Deaf
Saturday
7
June
–
Old
Museum,
Brisbane
(AA)
Friday
13
June
–
Factory
Theatre,
Sydney
(AA)
Thursday
19
June
–
Northcote
Social
Club,
Melbourne
(18+)
Saturday
21
June
–
SUB,
Melbourne
(AA)
Thursday
26
June
–
Transit
Bar,
Canberra
(18+)
Friday
27
June
–
Heritage
Hotel,
Bulli
(18+)
Saturday
28
June
–
The
Small
Ballroom,
Newcastle
(18+)
Friday
4
July
–
The
Promethean,
Adelaide
(AA)
Saturday
5
July
–
venue
TBC,
Perth
(AA)

Bonjah have released their new album Beautiful Wild and what better way to do a launch gig then at the legendary Corner Hotel which they did. It was a sold out show that truly delivered good time. Both the supports just added to the show. Now Bonjah are a band that deliver the good time vibes, they are just also down to earth nice fellas who only add to what they are about. The show mixed up new and old songs. You couldn't help but get into the groove of the music brought on by the vibe of the crowd. The rain wasn't going to stop the fans coming. They played for over an hour. Just was a solid night of music for a hard working band who deserves the success that is coming their way. If you haven't got into Bonjah yet now is the time do so
GEORGIA FIELDS
ANNOUNCES POZIBLE ALBUM CAMPAIGN &
MAY RESIDENCY AT THE RETREAT HOTEL
Ever wanted to collaborate in the making of an album? Georgia Fields is offering her fans the opportunity to be a part of the making of her forthcoming album ?Astral Debris?.
Launching a Pozible campaign today, Georgia is putting the call out to all her supporters to help fund her sophomore album, by sharing in some unique gifts, one on one experiences and exclusive opportunities along the way.
In addition to being able to pre-order the album, supporters can choose from an exciting array of rewards, including a custom-decorated tambourine, tickets to an exclusive stargazing soiree (with telescopic viewing of the night sky and surprise acoustic performances), or even a personal song written and filmed by Georgia on a topic of your choice.
The album will see Georgia collaborate with electronic music producer Tim Shiel (Faux Pas, Gotye, Bertie Blackman), first single "Hood and the Hunter" is set for release on June 27th.
Funding is needed to finish the recording process, and ensure this magnificent piece of disco-pagan-pop is fully-realised. The Pozible campaign closes midday Thursday June 12th. For all the details and for more info visit: www.pozible.com/georgiafieldsalbum
For a sneak peak of your investment, or to join in an impromptu performance and hear the secret stories behind Georgia?s songs, don?t miss Georgia Fields performing every Tuesday night in May at The Retreat Hotel in Brunswick ? previewing material from ?Astral Debris?, as well as songs from her self titled acclaimed 2010 debut. What?s more, every week Georgia will be joined by a different support act.
Georgia Fields Every Tuesday In May At The Retreat Hotel, Brunswick
May 13th with Matty Vehl
May 20th with Hollie Joyce
May 27th with JD Love
Georgia Fields? postcard-perfect pop combines the astral with the ordinary, reinforcing her reputation as one of Melbourne?s most admired artists. The music starts at 7:30pm, and it?s free.
For more info, visit: www.facebook.com/georgiafieldsmusic
MAY RESIDENCY AT THE RETREAT HOTEL
On Tuesday nights in May, Georgia Fields will deliver a series of intimate solo shows, previewing material from her forthcoming album, as well as songs from her acclaimed 2010 debut.
Supporters of Georgia?s Pozible campaign will have the opportunity to hear surprise guest performances from the album?s forthcoming recording sessions. What?s more, every week Fields will be joined by a new support act.
Music starts at 7:30pm in The Retreat front bar.
For more info, visit: www.facebook.com/georgiafieldsmusic
Destiny Love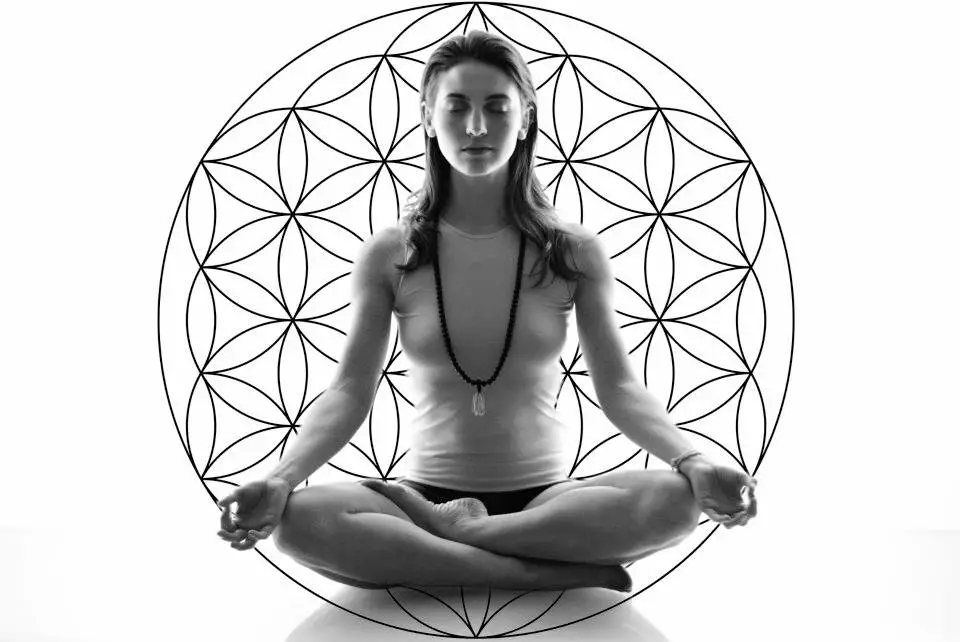 Destiny L0ve is some one who career I have been following for a while now.  She is the process of releasing her debut album this year has done a kickstarter campaign for it. You should donate towards it, I have. She is a beautiful person inside and out. She going places so read on.
https://www.facebook.com/DestinyLoveMusic/
1. How did you get into music?
I have been singing since before I could speak. I began singing in front of audiences of 200-300 by the time I was 7, and my first role (in front of 500-600) was Annie at age 12. I was in musical theatre for 12 years, performing in front of audiences up to 2,500. Then I went to India, learned yoga and sound yoga (Nada Yoga), thus opening my voice even more. This is when I began writing my own music, traveling around Central America with a ukulele and singing my heart in.
2. What inspires you when writing music?
Our precious Earth, the beauty of each human's heart, the infinite nature of our souls… my innocent and beautiful baby daughter. The bounty that I see when I look around, the beauty. The gratitude in my heart.
3. Why did you decide to have a kickstarter campaign?
To believe I am supported! And to reach more people. To spread these messages of self-love, inspiration, and encouragement. Also, so that making this debut album would come with more ease.
4. Are you happy to the responses to the campaign so far?
Yes. In the first two days, we raised $600, and now we are almost 1/4 of the way to the goal. I feel so supported and loved and like I am totally on purpose.
5. What is the inspiration behind the album?
To encourage myself and others to feel safe and loved enough to share one's own unique expression of God. To remind us that we are Divine beings, here on Earth to play! To explore! To know oneself as the co-creator of a magnificent dream.
6. What do you hope people get out of the album when people finally get to hear it?
Self-love, inner peace
7. How does the Internet help you as an artist?
oh my goodness, it is incredible. You know, ultimately, we ARE web-weavers… totally interconnected to all things and beings. Well, the internet is that web of one in the microcosm. So much connection is possible.
8. How are things different to you now from what you were previously doing?
I have had so many lifetimes already in this short lifespan of 28 years. Miss Teen Indiana to actress to model to traveling gypsy, to yoga teacher, to healer, to mother, to singer/songwriter… all different, yet totally connected. Like everything, different yet connected.
9. What does it mean to you to connect with your fans?
It really supports my sensitive heart to connect with my fans; to know they are going through very different, yet the same quality of experiences that I do, that they reach out because my messages remind them of something true they feel deep inside. I feel not alone. I feel held and loved. I feel the Earth is a friendly place.
10. What would we find you listening to at the moment?
I love music that lifts my heart. Todd Boston and Todd Norian are two of my favs. Instrumental, soft, leaving space for my thoughts and personal inspiration.
11. I'd love to include my Kickstarter link. I encourage you to take a look at my video and listen to the song in the background. In the updates, there are also some clips of me performing live. https://www.kickstarter.com/projects/destinylove/destiny-loves-debut-album-abide-in-gratitude
or just search "Destiny Love" on the Kickstarter site.
TO stay in touch, find me on FB "Destiny Love Music"
Mirages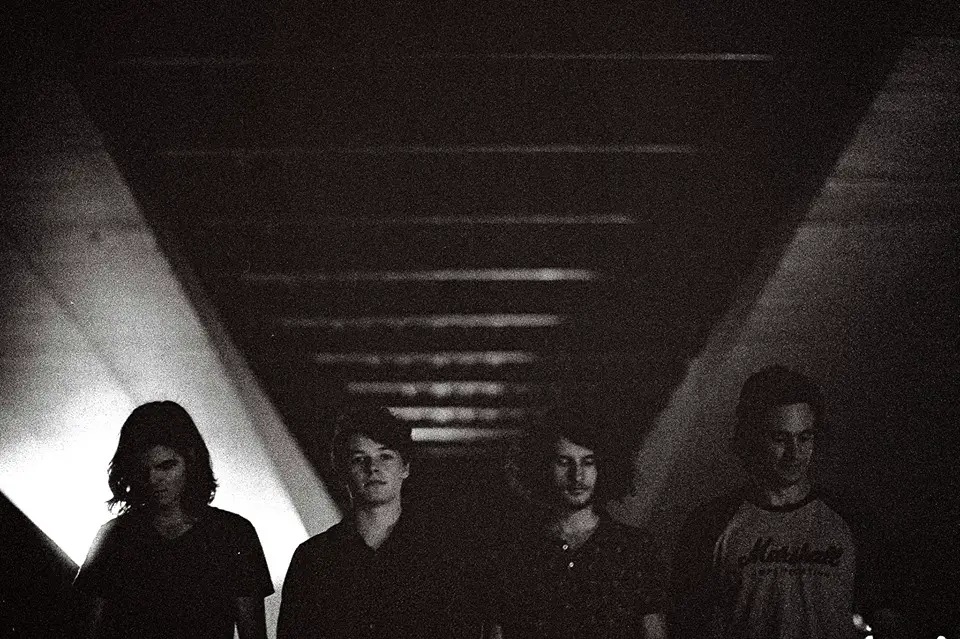 Here is a band who are the words fresh what I mean is they have never done a show and have released a song. But seriously this day in age getting it right and making a splash is and if getting your songs and sound right is the way to do things your on it. I Chat to Joe from the band about it all,
https://www.facebook.com/miragestheband
1. Are you happy how things have gone for you so far?
Yes! Considering when we launched our Facebook page and first single that we hadn't gigged at all, the support we had was fantastic.
2. What inspires you when writing music?
I never really have a eureka! moment when writing songs, they kind of simmer away in my mind for quite some time. Often the final product of a "song" is actually like 2 or 3 songs mashed together.
3.  What is your latest song about?
Ahhhh that's hard, I don't know. Most of my songs are about youth, so probably that.
4. How does social media help you as an artist?
Immensely. At this stage in our project, we really only exist online. It would have been so much harder a couple of years ago trying to get people excited about a studio project like ours without gigs, but social media really opens the door. That's what's exciting about the music industry right now; the fact that your friend, our housemate, our someone you work with can be tinkering away on a bedroom project and get their music out to the masses through social media.
5. How important is connecting with your fans?
Man, if we could have fans, I would be so happy. But of course, that's paramount. Music is sometimes a really self-indulgent pursuit, but no-one publicizes a project without some expectation of interest. So yeah, making sure that people know that we appreciate their support is important.
6. If you could have any body in a video clip who would it be?
Bill Murray, no doubt in my mind. It would be awesome to have him acting all sombre and brooding, 'Lost in Translation' style, for one of our more acoustic numbers. That would be amazing.
7. What does 2014 have in store for you?
So much! To name a few: the release of our debut EP, the launch of our live show and a whole bunch of other exciting things later in the year.
P.H.fat
P.H.fat are an awesome hip hop two piece from South Africa with a tour of Australia starting tomorrow night. I got to interview Mike from the two piece earlier in the week. Listen to find out what he has to say.
Audio clip: Adobe Flash Player (version 9 or above) is required to play this audio clip. Download the latest version here. You also need to have JavaScript enabled in your browser.
My boys in Voodoocain with their new video clip for their song Mothership. Rocking tune it is.
Fun cover done by Hands Like Houses of that famous 90's song Torn
LeBelle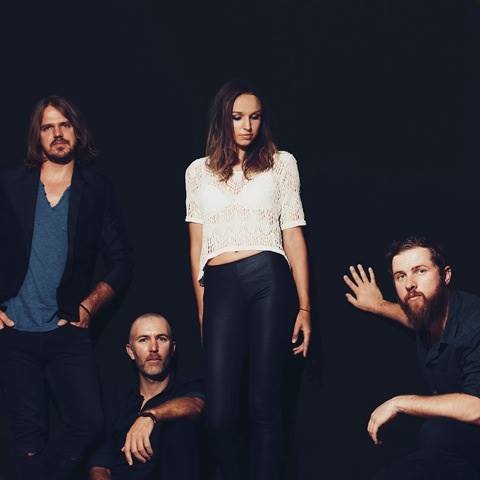 LeBelle are an Aussie band who are doing good. Like what I heard so please read on.
https://www.facebook.com/LeBellemusic
1. What's been the highlight so far?
1. So far with the band we have had a lot of ups and successes which we are very proud of and have had some wonderful experiences that we will remember for the rest of our lives. We feel there is still room for improvement, there are many goals that we still have to reach and lots of hard work to do!!
2. What inspires the band when writing music?
2. Lyrically the people around us and their interesting stories and our own experiences. Musically we are inspired by each other in the rehearsal room, it just takes a little riff or line to get a whole song rolling, but theres nothing like seeing a band live and them blowing your mind to get the creative fire burning!
3. What is the new song about?
3. Our single "When you wake Up" was written when we were rehearsing in a place surrounded by very lovely but 'spirited' nightlife people. It inspired the idea of a incredible night in the city with someone and you wake up in the morning the almost giddy rush of new love and wanting to take that chance with someone and making it more than just that crazy night.
4. Do you have any plans to go tour overseas?
4. Well thats on our list of goals to do more and more and more of but we did kind of jump in the deep end first up and toured in London off the back of winning the Emergenza Australia festival a couple years ago. It was unbelievable gigging in London, no car, barely any gear, trying to find your way around that massive city! We played in an awesome little punk venue with a shitty PA and paint coming off the walls but was such a pumping little place! The stress of getting gear and accommodation is kind of forgotten in hindsight! Definitely looking forward to getting into more peoples ears around Oz!
5. How does regional touring help you as a band?
5. We just want to get to our music out there! We'd like to play anywhere where people would want to come and see some good music. Its imperative that people in regional areas get the same oppurtunity to see live music as in the cities.
6. What has been the favorite show to date?
6. Well playing the big stage at the Taubertal Open Air Festival in the Black Forest of Germany with a massive 13th century castle in front of you is gonna be pretty hard to beat! It was a big stage in front of heaps of people with massive sound followed by a million beers with other bands from all over the world! Heaven!
7. How important is social media to you as a band?
7. Social media is essential as it gives you direct contact with fans and potential fans, is a great advertising platform and gives you the ability to communicate with people from all over the world. Its an incredibly powerful tool that musicians have never had before, the hard bit is trying to stand out in the crowd!
8. What does mean to connect with your fans?
8. These days there is so much that people are swamped with its crucial to have a personal connection with your fans. It lets people access behind the glass and gets them emotionally involved what you do. If fans don't feel something from you then they won't 'invest' in you. We hope to meet personally with people at our gigs and on tour and get em as pumped as we are.
9. If you could have any body in a video clip who would it be?
9. Brad Pitt. He's hot.
10. What your favorite venue to play at?
10. Our fav venues at the moment are the Evelyn, Espy Front Bar, Northcote Social Club, just cos we've had great gigs with lots of people there! If you can connect with people at shows then that makes a great gig.
11. What does 2014 have in store for the band?
11. Touring and releasing our album. We've been working on this album all cooped up for waaaaay too long and wanna get out, see some peeps and blast music into their earholes! Make millions of dollars and wear matching all white outfits like N Sync circa 2001, see picture.
My Echo
My Echo are a great Aussie band doing good things. With an ep coming out. An interview was must. Darcy Carter answer my questions.
https://www.facebook.com/myechomusic/
1. Are you happy how things have gone for the band?
We are extremely happy with how things have gone so far. It has been a pretty organic growth for us. And we are in a pretty amazing place right now. There is amazing team working with us on the release of our new EP and upcoming national tour and we have some ripping shows lined up in the coming months.
2. What was the inspiration behind the new release?
If we are talking about subject matter within the songs, then every day life and the experiences we all have and share. Whether it be relationships, work or our experiences as a band within in the industry have all given inspiration in one way or another.
Musically, we draw inspiration from a broad range of bands and musicians. The four of us listen to everything from country artists like Justin Townes Earle to punk rock acts like The Clash, and todays Against Me!
3. What inspires the band when writing music?
As mentioned above, usually what is happening around us at the time we are writing. The experiences we are having in life or the music we are listening to at that specific time.
4. What have been some of your favorite shows to date?
We were lucky enough to be taken on the road with one of our favourite bands Trial Kennedy on their Final Shows Tour. This included a sold out show at Melbourne's Corner Hotel. That show was just mental and such a privilege for us to be a part of!
5. How does having a record label in your mind help the band?
Our relationship with our label Tentotwo Records if fairly new but such a blessing for us as a band. They are the best people and have taught us so much already. The label looks after and amazing little roster of acts so its really humbling to be part of such a great little family. They are getting our music out to people and places we would not have even thought of so its all pretty exciting!
 6. Who has been the greatest help to the band?
Our family at Tentotwo Records and the 123 Agency. Hadyn Buxton who produced our EP and Seam Lam from Paris is Patient for all her amazing work.
7. If you could have any body in a video clip who would it be?
David Boon or Bob Hawk. Legendary beer drinking skills those blokes!
8. What does 2014 mean to the band?

It has been a great year and it looks like it is just going to get better. Releasing our new EP and then shows, shows and more shows!!
9. Who would you most like to work with?
Carlton United Breweries…or maybe The Big Day Out or Soundwave Festivals.