Susy Blue – Nobody's Somebody (Self Released)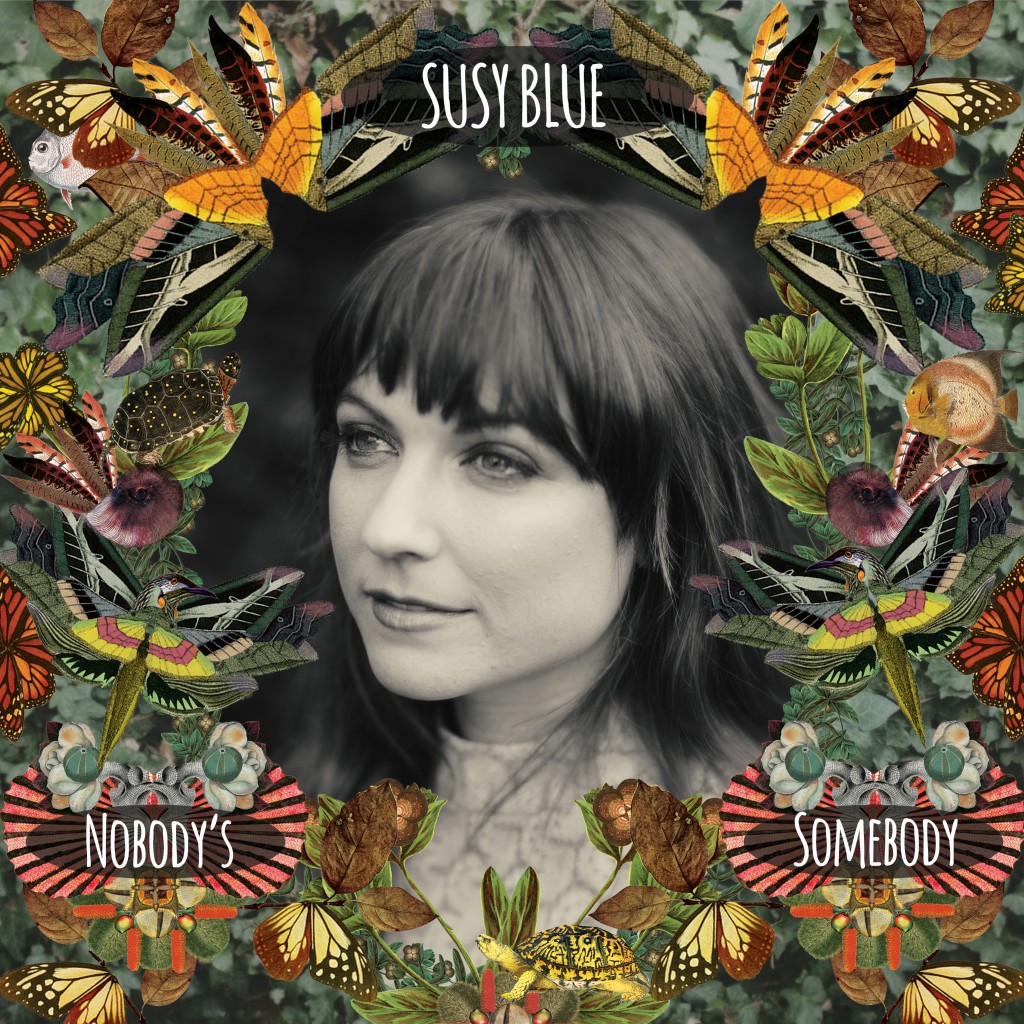 Susy Blue latest album Nobody's Somebody is a cracker of a release well written songs and production by Shane O'Mara is first rate. It opens up with the song Murder Bolero which reminds me of Tully On Tully and has a gothic feel to the tune. Wish in my Dish is a catchy number with the clap hand intro and the way the vocals are sung. Fell from a Wall has great vocals by Susan and I love the use of backing vocals and the musicianship is excellent. Gone Now has great use of Violin to open the track and throughout the song, vocals are solid as is the musicianship. Baby I'm Bored has a kind of jazz/rock/soul feel to the tune, it's a catchy tune the guitar playing in the song is excellent. Always Alone has a soul rock feel to it, with the way vocals are sung and the way the song is structured to the musicianship. Messy'n is a kind of a haunting ballad number I love the way the song is structured and written, vocals are solid as is the lyrics. Sirens has a kind of jazzy pop feel that has great use of vocals, strings. Song is well structured and musicianship is solid.  Hopefully I'll Die just delivers with solid vocals, lyrics and musicianship. Cheer The Fuck Up is another winning tune I love the piano playing in the song as I love the solid vocals and lyrics. Almost Love You finishes off the album with a good way to finish off an album. This is a good album has something for everyone on it. It's a well written and structured album, Susan is a fine singer and songwriter. The production is first rate. I can see her going very far with an album like this.  Worth your time.
Brianna Carpenter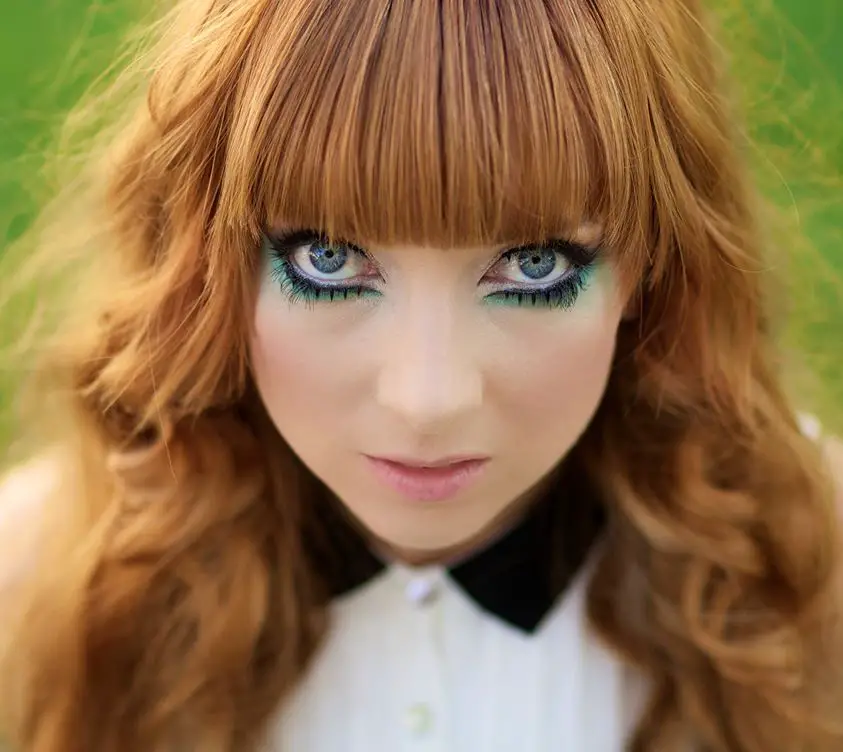 Brianna Carpenter is a talented Brisbane artist who is doing amazing things. With her new album On So It Goes to be released on the 8th of June and I knew I had to interview this talented artist for my site. I am a fan and you will be seeing a review of her new album on the site in the next few days.
http://www.briannacarpenter.com/
1. What was the inspiration behind the album?
To put it simply – people. I draw most of my inspiration from observing people and the way they behave.
2. What inspires you now when writing music?
I like to confront my audience with questions that they don't necessarily want to be asking themselves. I find inspiration in trying to find a new way to write about those age old topics – love, loss, doubt (etc).
3. How was the recording process different to earlier releases?
The new album "On So It Goes" was recorded and produced by myself from my own recording studio that I have been building up over the years. I've done a degree in Music Production so I wanted to set myself the challenge of handling this release on my own.
4. Do you know more now from when you were starting out?
Absolutely. Oh my gosh. I'm learning new things about the whole process every day. The whole music industry is evolving constantly and I've just started my own record label "Fringe Records" too – which means there is still MUCH to learn.
5. What do you hope people get out of the album and what do you hope the album will do for you?
I hope that people will really listen to the lyrics and find relevance in their own lives. For me – I hope the album will show people that I'm a flippin' good Producer and ready to work with other artists on their own projects.
6. How has synchronization helped you with your career?
The syncing/publishing side of the industry is the area that I'm most interested in. I love the fact that I can write a song – and then it can end up on a film, ad or television show that I never would have expected but somehow suits the mood perfectly. The money you gain from this area certainly helps to keep my wheels in motion too.
7. Have you had much response from overseas fans and industry?
When I had my track "Landslide" featured on NBC and CTV overseas I received a lot of attention from overseas listeners. They follow my goings on. I hope to visit the USA, Canada & Japan in the near future too to broaden the network.
8. What do you like about playing live and touring?
The best thing about playing live is being able to instantly gain a reaction from your audience. Every show is different and no two people interpret a song in the same way. Touring isn't something I'm a huge fan of personally. I'm more of a "studio geek".
9. Do you have any special thing you do before playing a show?
I generally don't write a set list until I'm just about to go onstage. That seems to be quite a calming thing for me to take a moment and plan out the order. Obviously if I'm playing with a big band though – I have my set list organised.
10. How has social networking helped you as an artist?
Immensely. I wouldn't be where I am without it. Again – it's a little like playing live because you have an instant reaction from the audience to whatever you post.
11. What does it mean to connect with your fans?
It means everything. The fans are what keep the ball rolling. I hate the word "fans" though. For some reason it seems too elitist to me.
12. What does the rest of 2014 have in store for you?
I'm releasing my album On So It Goes on the 8th of June and holding a special One Night Only event at The Old Museum in Brisbane that same day which I'm super looking forward to. There will be a string quartet joining me on stage as well as my normal band and I'm going to be playing a Grand Piano too which is a nice change from my keyboard. The rest of the year entails single releases, film clips, a few gigs around Brisbane and a festival show at The Teneriffe Festival in July.
13. If you could have anybody in a video clip who would it be?
Zooey Deschanel. She's a glorious human being.
14. Who is an artist who has inspired you recently?
Rufus Wainwright. I love him. I'm not shy about it either. 🙂
This is what is rad right now and what you should be getting into, if your not. What is wrong with you. Seriously get listening
'Run For Your Life' is the first taste of Bertie Blackman forthcoming fifth studio album entitled 'The Dash', mixed by Alan Moulder (The Killers, Yeah Yeah Yeah's) and slated for release later this year.
Bombay Show Pig are Mathias Janmaat and Linda van Leeuwen, an indie rock duo from
Amsterdam who have been making waves internationally with their energetic live show.
BSP are now set to release their first Australian EP on May 30, before releasing their album later this year.
CLAP CLAP RIOT RELEASE NEW SINGLE, COLD AS ICE
Hailing from Auckland New Zealand, Clap Clap Riot, spent their early years making their mark on the
NZ charts and scene with their raw, energetic songs and magnetic live shows. After hitting the studio in early 2014,
they're gearing up to release their sophomore album Nobody/Everybody, the first taste being infectious single, Cold As Ice
On the back of their highly acclaimed 2012 debut album The Time Traveller
, Sydney progressive/alternative rockers Breaking Orbit are ready to release the first track from
their forthcoming sophomore album, Become The Light
Amanda Rogers – Wild (DIT Records)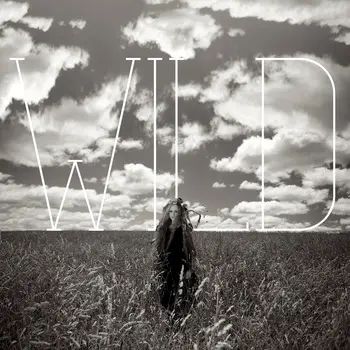 I adore Amanda Rogers, she probably my favourite singer songwriter of all time period, no joke so when it came to getting her new album. Nothing short of amazing. This time it's two cd's full of music written by her. For starters the production is good, the songs are given live and musicianship is first rate. Amanda vocals do really shine here. The opening track Welcome to the Show has an old school vibe to it with the piano playing. Amanda piano playing is on fire like it is on every track off the album. Songs like 10cent Songbird has an alternative edge to the music with the guitar being used and the way the piano was used in the intro of the song. Walking would be one of my picks off the album. The way the song is structured, the way the song is sung and performed and the musicianship. The second disc opens up Calendar Of Yesterdays and is nice way to open up the second disc is a slower song but Amanda song writing, lyrics and vocals and musicianship shine here. Songs like Of Bag Of Bones has an alternative edge reminds me a bit of Fiona Apple. The State I'm In is another winner and another pick off the album with the way the song is sung, performed and written. It's beautiful written haunting song that revolves around the piano. The album has a secret track at the end of the second disc and it's done well. This is a fantastic album one of my favourite of the year so far. Amanda has always been a first rate singer songwriter. To me she is amazing and has always been. I love her music and you need to discover this amazing talent. This album has so much offer and you need to hear it. First rate.
New Empire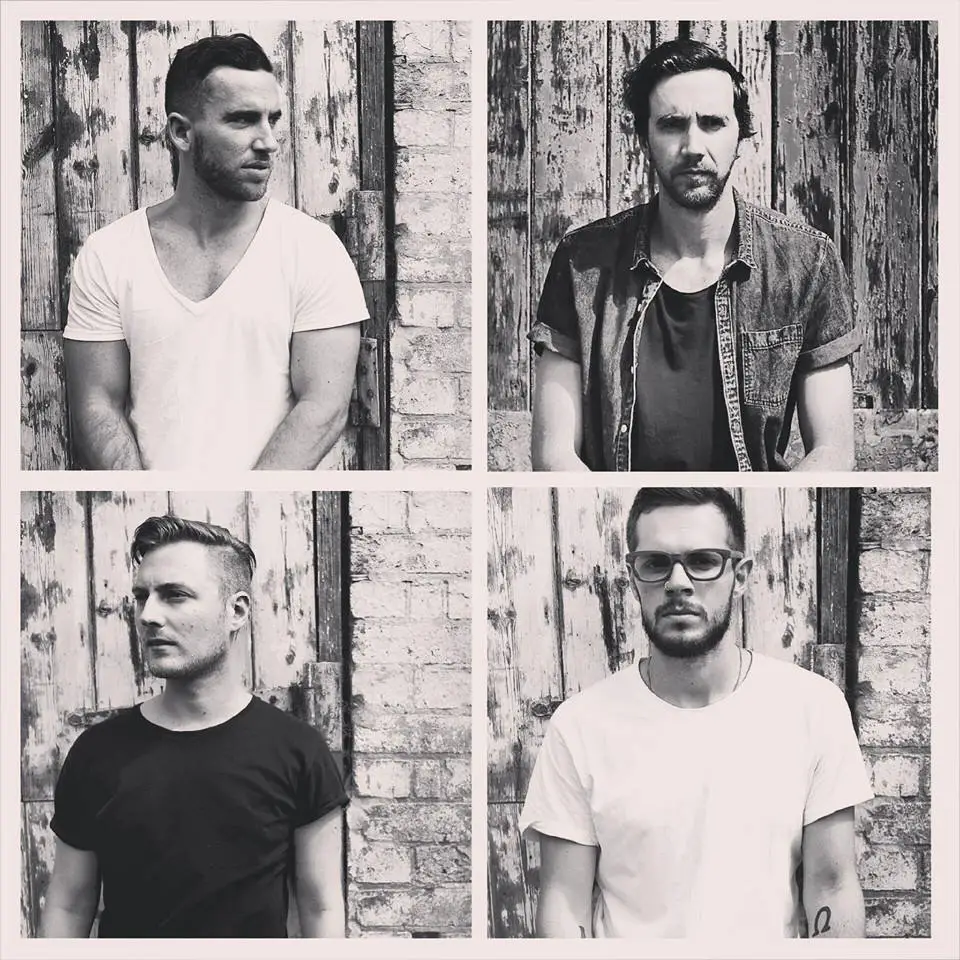 New Empire are a good band from Australia doing good. Jeremy from the band answers my questions so read on.
https://www.facebook.com/newempireband/
1. Are you happy how things have gone for you so far?
We are very happy and grateful for our journey musically so far. As Australian kids growing up near the beach, you dream of one day being a 'signed artist' and playing music all over the world, and we have to pinch ourselves because it is starting to happen now. We've had many opportunities and have met so many wonderful people, and we like to think the best is yet to come.
2. What inspires you when writing music?
We are inspired by many different things in life, that include:
1. Relationships – we all centre our lives around having quality relationships, so naturally many songs come out of different relational experiences. Sometimes from a romantic point of view and sometimes from a 'fly on the wall' looking into others lives point of view.
2. The coastline of Sydney – we have all grown up on the beach and it continues to be a massive source of inspiration for us. Cronulla is a place where we can relax, open our eyes and minds and think clearly.
3. Other Music – Artists are always inspired by other artists, much like two swords sharpening each other. We flood our lives with many genres of music, and consequently some of our ideas are sparked from this place of listening and learning. When I was 6 years old, i listened to 'Good vibrations' by the beach boys on repeat as my under developed mind attempted to dissect the different instruments. Only now does it make sense as to why I was so consumed by listening and learning.
4. Films and books – One of my favourite things in life is to go and see a great movie with a big bucket of popcorn and get inspired. Often movies take my mind to new and exciting places and help me to think in different ways than i have before.
5. Cafes – I'm sitting at a cafe right now writing this interview, surrounded by the glorious smell of coffee and chatter of friends. We all love cafes in the band and when we travel one of our favourite things to do is visit new coffee spots and soak in the surroundings. Cafes are very inspiring places especially for lyric writing.
6. Faith – Our daily walk with God is a constant source of inspiration, gratitude and a process of learning how to love.
3. What is your latest song about?
'Say it Like You Mean it' is a song about being honest and genuine in a world full of social walls and masks. Through honesty I find true freedom in my life because i'm not trying to be anyone else or put on a brave face when i'm having a bad day. Its an encouragement for people to show their true selves to each other.
4. What do you like about touring?
Travelling to new cities always brings new experiences. Every city has its own culture and food and scenery and people. Its such an adventure exploring places we've never visited before. The best part about touring for us by far is getting to meet so many beautiful people and hear their stories.
5. How important to you is touring regional alongside touring the cities?
We've done many regional tours in the past and we absolutely love them. We've played at close to 100 high schools around regional australia in our history as a band and also played in towns with no mobile phone access and only one payphone in the middle of the town. We hope to do more in the future.
6. What has been your favorite show to date?
Very tough question! there are a few that come to mind but our recent album launch for 'In a Breath' at Australian festival 'Easterfest' was very special because of the release and the many friends we have at the festival.
7. How does social media help you as an artist?
Social media is vital for us because it puts us in direct connection with our fans and music lovers. We've always been a band that likes to take an interest in our fans lives and not take a backseat; so with things like instagram, facebook, twitter etc we have the opportunity to share and journey with people. We value community very highly.
8. How important is connecting with your fans?
I've gone into this a little already, but when we started New Empire in Sydney years ago, one of the most important things that has kept us going strong is our commitment to building relationships with others. Without this I can honestly see no point to creating music if its not going to be enjoyed and shared by a community of people. Everyday we are talking with fans online and interested in others lives; its a reminder that life isn't about us, its about using your gifts to reach and encourage others.
9. If you could have any body in a video clip who would it be?
I'd love to See Matt Damon in one of our music videos – that would be rad.
10. What's your favorite venue to play at?
Sydney Entertainment Centre – Its the first big place i went to see someone in concert as a 12 year old, so getting to play there to 10 000 people is an absolute spin out. Beautiful acoustics, great room.
11. What does 2014 have in store for the band?
We are about to embark on our first world tour for our new album 'In a Breath' which starts in Australia in June, Then Heads over to America in August.. From there, who knows!
Mar Haze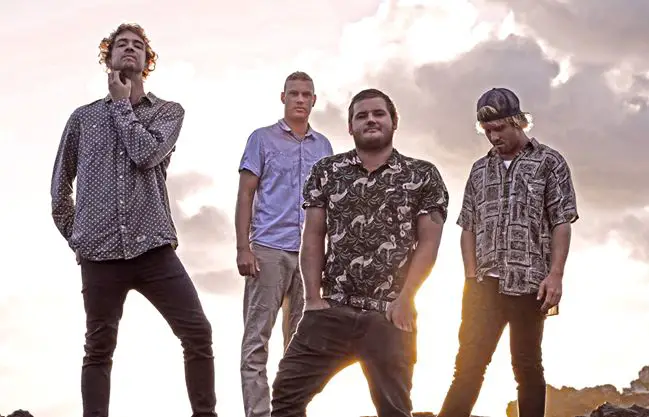 Mar Haze are a good band from Sydney doing good things. Like what I heard so had to find out more.
https://www.facebook.com/MarHazeBand
1. What was the inspiration behind the new song?
Well, our lead singer has quiet a few experiences of girls leaving him. haha
2. What inspires you when writing music?
Events occurring in our lives, girls, surf, our fortune and locking it together with the emotion we are feeling at the time.
3. What buzz do you get from playing live?
Every time we play we feel a buzz, whether its playing to a pub of 5 ppl or a good festival gig. We just love performing our songs to people who appreciate them.
4. Do you have any thing you do before you play live?
A constant cycle called 'keeping the singer off the beers'.
5. Is an album in the works?
We have enough songs for an album, but we are concentrating on singles for the moment.
6. What inspires you when writing music?
Energy that we have from jamming together.
7. What can people expect from your show?
Fun energetic catchy songs, the shock of the oyster farmer lead singer ripping on a trumpet.
8. If you could collaborate with any one who would it be?
Maybe some Australian hip hop artists, Allday, Drapht.
9. If you could have anybody in a video clip who would it be?
Alana Blanchard the pro surfer. Hopefully would remember to say hello and not just grunt in shock..
10. What does the rest of 2014 have in store for you?
Plenty of live shows with a focus more on major cities, a new single and video clip towards the end of 2014.
Katie Cole – Lay It All Down (Self Released)
Katie Cole long-awaited debut album is nothing short of excellent. It is well produced, well written catchy slice of Americana/rock/folk music. It opens up with Hearts Don't Bend a good way to start off an album. The band around her is first rate. They each bring so much to the table and add their own unique elements to the music. There are even some special guests on the album but I'll let you discover them when you pick up the album. Pick off the album is (We Started A)Fire  Well written tune that shows off the song writing of Katie and of course her vocals. There are 4 tracks she wrote with others. This is an album that deserves to be in your collection, will be in best of list for sure. Katie Cole is a talent and a star and deserves the success that comes her way. Check it out.
Anna O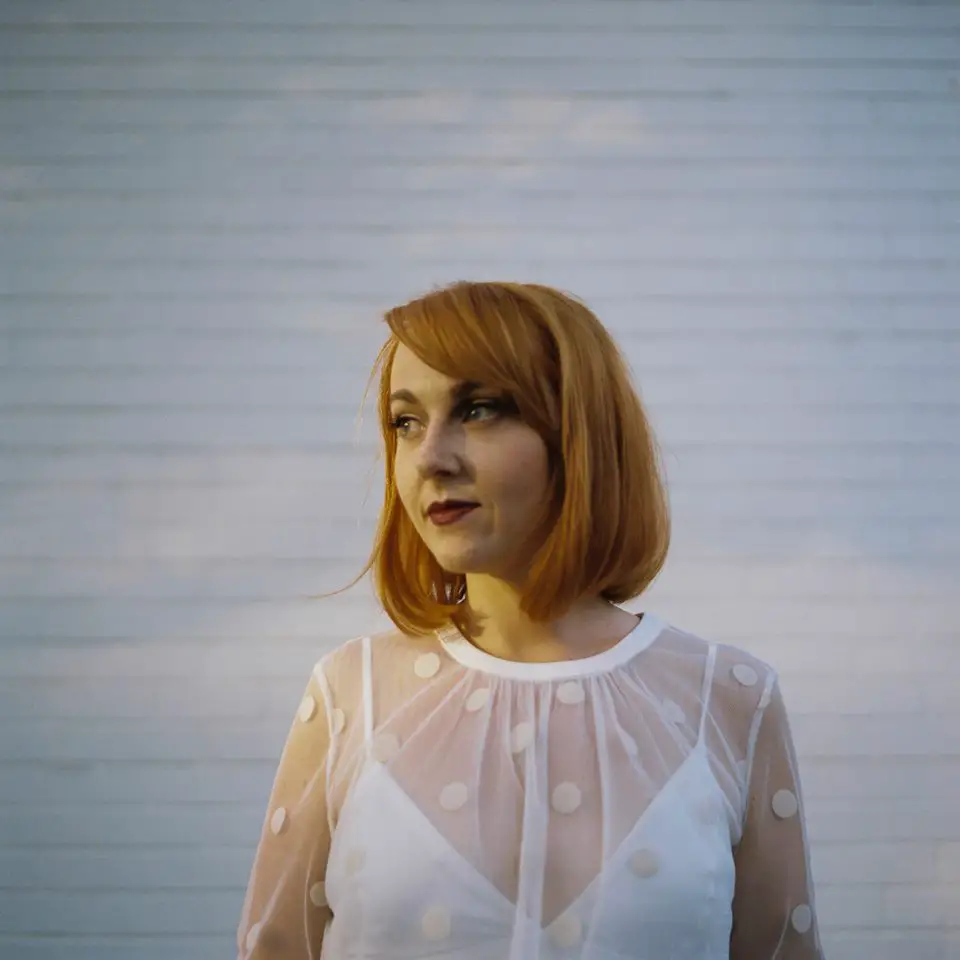 Anna O is a talented Perth artist doing good. I knew I had to interview when the opportunity came up. Listen to what she has to say about it all.
Audio clip: Adobe Flash Player (version 9 or above) is required to play this audio clip. Download the latest version here. You also need to have JavaScript enabled in your browser.
ANNA O TOUR DATES
*Free show
Friday 13th of June *
Upstairs Beresford, Sydney w/ Taylor and The Makers (NSW)
Saturday 14th of June *
Oxford Art Gallery w/ Meare (NSW)
Monday 16th of June
Toff in Town w/ Amistat (VIC)
Tickets: http://tickets.thetoffintown.com/
Saturday 20th of June *
Espy Front Bar (VIC)
Friday 27th of June
Settlers, Margret River w/ Bec Laughton (WA)
Tickets: http://bit.ly/1gxX1Vl
Saturday 28th of June *
Norfolk Basement. Freo w/ Bec Laughton (WA)
Sunday 28th of June *
The Aviary, Perth w/ Bec Laughton (WA)
LINKS:
http://www.annao.com
www.facebook.com/annaomusic
https://twitter.com/__anna__o
https://soundcloud.com/annaomusic
http://instagram.com/__anna__o
JOE BONAMASSA
returns to Australia
I LOOOVE Joe Bonamassa music and I will be going to the show, will be awesome. Chris Editor of this site.
Joe Bonamassa has just announced his 2014 Australian tour dates. Kicking off in Sydney on September 14, the tour finishes up a week later in Perth on September 21, after performances in Adelaide and Melbourne. Tickets to all shows are on sale now.
The new live show will offer two stellar band line-ups with Joe Bonamassa dividing the show in half, offering audiences both a full acoustic and full electric set. This will be Bonamassa's first time performing a full acoustic set in Australia for local audiences.
The first set will feature Bonamassa alongside the acoustic band from his #1 Billboard acoustic CD/DVD An Acoustic Evening At The Vienna Opera House playing an assortment of rare, vintage, organic and unusual instruments alongside performers Gerry O'Connor (fiddle/mandolin), Mats Wester (Swedish keyed fiddle), and Lenny Castro (percussion).
Together they will run through an hour of the celebrated signature acoustic performance from Bonamassa's Vienna show, treating the audience to a gorgeously textured unplugged experience.
Bonamassa will then shift into electric mode for the second half of the show, which will feature his acclaimed touring band: Carmine Rojas (bass), Tal Bergman (drums), and new touring keyboardist (and fellow Black Country Communion member) Derek Sherinian.
Tour Dates
Sunday September 14
The State Theatre, Sydney NSW
Wednesday September 17
Her Majesty's Theatre, Adelaide SA
Friday September 19
The Palais Theatre, Melbourne VIC
Sunday September 21
Perth Concert Hall, Perth WA
Tickets on sale now, for more information, head to http://jbonamassa.com/

https://www.facebook.com/JoeBonamassa
Twitter: @JBONAMASSA
https://www.youtube.com/watch?v=VyjgICabc1o
This 18 year old Sydney artist getting the buzz from the critics and it's easy to see why, it's such a catchy tune that is well written and ticks all the boxes. If Triple J don't play this I will be very surprised. This is a song very much worth checking out.