Parx-e Volume 4
All Female Giveaway Compilation CD
For giveaway on the 22nd of August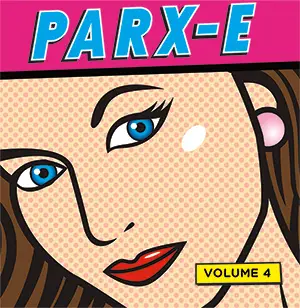 About Parx-e Volume 4
Parx-e Volume 4 is a limited edition giveaway compilation CD that is all about female acts and  female fronted bands from Australia, Canada and USA. 21 acts in total and comprising different styles of music. The idea was to promote good talent that Chris Parke ( the brains behind the  compilation CD) had chosen. The CD is to be given away on Parx-e Web Zine www.parx-e.com
Some Of The Artists Included:
Aveberee from Brisbane who have just signed a record deal in America and have Triple J love.
Steph Hannah with her track "Eat The Crumbs", opens up the CD.
DEJA from Melbourne who are gaining buzz in Australia and Overseas with their music.
Heather Longstaffe is a rising Canadian country Artist based in America.
Manor are a Melbourne band being loved by the critics and audiences alike.
Courtney Jaye is a well respected artist from America.
Girl Pilot is the new name/project for acclaimed American singer songwriter Sahara Smith
Jasmine Nelson came joint third place with the song "Keep Her Close" in the Vanda & Young 
Songwriting Competition.
Miss Elm & Catherine Traicos are two Aussie artists who have gained critical and fan-base acclaim.
American based Canadian artist Samantha Schultz has sung on stage with Kris Kristofferson
American Tarra Layne has opened up for Gavin DeGraw and Vanessa Carlton.
There are limited copies of the disc to be given away on Friday the 22nd of  August.  Once they are gone they are gone!
Tori Tate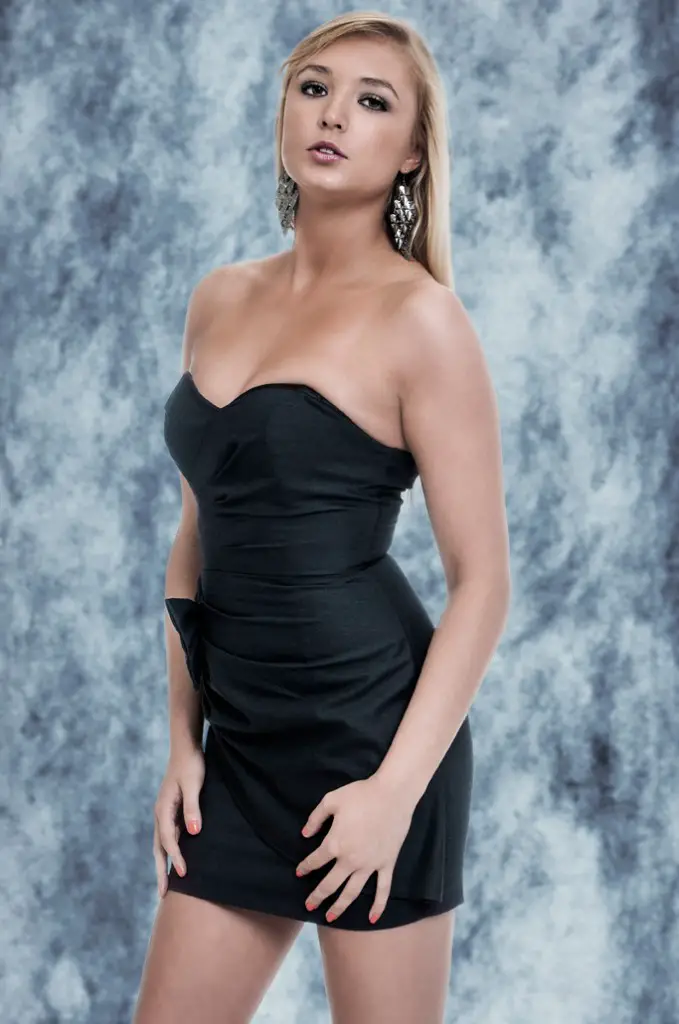 Photo by Jeffrey Haas – Haas Designs Photography
This is my forth time interviewing Tori and why you ask because she is the real deal, one of the nicest people ever. She always a pleasure to interview delightful friendly and all-round sweetheart. She would have to be one of my favorite people I have interviewed on the website.  She is going to go very far, this extremely beautiful friend of mine, So listen to find out what she been up 2 and more.
Audio clip: Adobe Flash Player (version 9 or above) is required to play this audio clip. Download the latest version here. You also need to have JavaScript enabled in your browser.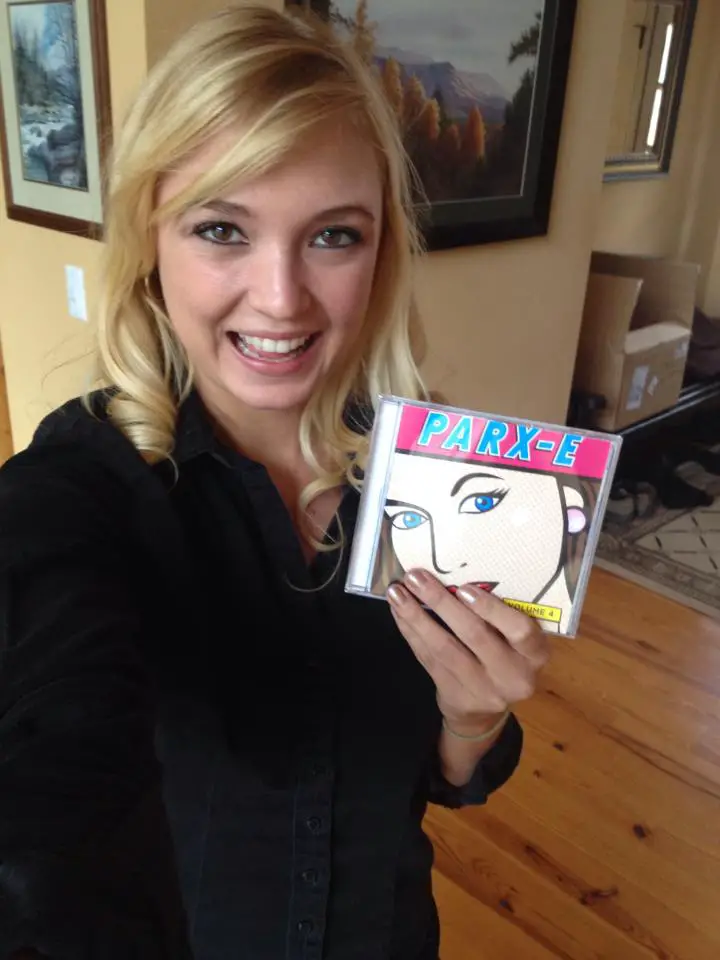 Tori with her advanced copy of Parx-e Volume 4
The Last Good Party is dead and it has never been so vital that you Support the Dark Arts!
Gay Paris is inviting all those of generous moral fortitude to keep on the cutting edge of album number three with exclusive content, rewards and a sense of superiority over the uninitiated.
Prizes include but are not limited to a holiday with Gay Paris, a 'mind-altering' game of Dungeons and Dragons with Slim Pickins and W.H Monks, a pub crawl, your choice of a tattoo on W.H Monks' body and for $10,000 they'll do anything you want…
Join Gay Paris and Support The Dark Arts!
http://www.pledgemusic.com/projects/gayparis
www.facebook.com/gayparis
twitter.com/gayparismusic
LPS AND THE MUSIC PRESENT
COME TOGETHER RETURNS IN 2014
After a climactic 10th anniversary in 2013, COME TOGETHER is back to give its best year to date. Same venue (Big Top at Sydney's Luna Park), same time (June 7, Queen's Birthday Long Weekend), with a new but no less epic line-up, COME TOGETHER 2014 will shake the room to its foundations, with the biggest, brightest and baddest names in Oz hip-hop.
A natural headliner for this year's COME TOGETHER, KERSER needs no introduction. His 2013 albumS.C.O.T. debuted at #5 on the ARIA Charts, #2 on the iTunes Charts, and #1 on the ARIA Urban Charts. He's been cementing his chokehold on the Oz hip-hop scene since the release of his sophomore album No Rest for the Sickest (#1 on the national ARIA Urban charts, #1 on the iTunes Hip-Hop charts, and #14 on the overall iTunes charts).
In the game since 1999, FUNKOARS' career is the definition of legacy. They boast one of the fiercest cult followings in Australia and two of the country's most prominent producers Trials (who's collaborated with the likes of Hilltop Hoods, Drapht, and Seth Sentry) and Sesta (Maundz, K21, Vents) alongside Hons.FUNKOARS have been busy whipping the scene into a frenzy of late dropping their latest EP, Dawn of the Head.
Australian hip-hop's best kept secret, Sydney duo JACKIE ONASSIS are becoming less and less of a secret these days, having found recent love with sophomore EP Juliette, JACKIE ONASSIS are notorious for their spare musicality and razor's edge lyricism heard on smash tracks like I Got You and Crystal Balling.
With an unmistakable semi tongue-in-cheek braggadocios style, REMI is new to the game but by no means new to its ways. His debut LP Regular People Shit caused a stir in 2012 and he's been evolving ever since. Most recently dropping his brand new track Livin', which is already gaining love from audiences and tastemakers alike.
Combining a Melbourne perspective with an international influence, Melbourne-based African-born hip-hop duo DIAFRIX mix the sounds of funk, soul, reggae and dancehall into a truly unique hip-hop sound. Infamous for their exhilarating live shows and undeniable charisma both on and off the stage and heard on climactic LPs such as 2009's Concrete Jungle and 2012's Pocket Full of Dreams.
After earning much hype for his previous singles YES!, Raise a Glass and most recently the slick, gospel-toned Manage, Canberra-raised Ghana-born CITIZEN KAY has spent the last twelve months spreading rhymes and dropping beats on stages across the country, including Falls Festival and supporting the likes of Wiz Khalifa, Earl Sweatshirt and Danny Brown, Public Enemy.
Infamous for his brash, flippant, yet deeply socially-aware rhymes, BRIGGS has cemented his position as a force to be reckoned with. He's toured with the likes of Ice Cube, Yelawolf, DOOM, Ghostface Killah, Pharoahe Monch and our own Hilltop Hoods.
After earning love and slaying the triple j Unearthed Sprung Hip-Hop Festival comp, Brisbane duo MR HILL & RAHJCONKAS have proven themselves an undeniable force on the Oz hip-hop scene. Having released two albums in two years and toured with the likes of Illy, Seth Sentry and Drapht, they are currently working on their third album.
Ghana-born Sydney-raised MIRACLE, burst onto the scene with bedroom-composed, recorded and produced HSC composition Better Dayz, earning him FBi rotation and over 100,000 views on YouTube. He's also been handpicked for a slew of support slots, including Big Boi, Lupe Fiasco, Maseo and Childish Gambino.
Renowned for their narrative wit, smooth moves and dynamic live shows, Mind Over Matter AKA Willow and Rowan has had recent success with triple j airplay smash 'Real Life', as well as new single 'What They Say' featuring Bliss N Eso. Mind Over Matter will open the COME TOGETHER stage in explosive style.
Combining a titanic line-up with an iconic venue, this is your chance to see some of Oz hip-hop's biggest names and get in some quality times with free rides across Luna Park, all under one roof. With tickets selling fast in 2013, get ready, Australia – it's time to COME TOGETHER once again for what's certain to be Sydney's most colossal night in hip-hop this year.
COME TOGETHER FESTIVAL
JUNE 7, 2014
QUEEN'S BIRTHDAY LONG WEEKEND
**TICKETS ON SALE 9am April 24**
DOORS OPEN 3.45pm
TICKETS ONLY $49
*Buy 3 tickets get 1 free*
BIG TOP, LUNA PARK, SYDNEY
http://www.cometogether.com.au

Featuring
KERSER
FUNKOARS
JACKIE ONASSIS
REMI
DIAFRIX
CITIZEN KAY
BRIGGS
MR. HILL AND RAHJCONKAS
MIRACLE
MIND OVER MATTER
Bonjah

Photo Taken by Snappatronik Photography www.snappatronik.com
Friday May 9 Album Launch
The Corner Hotel, Melbourne
Tickets: corner.ticketscout.com.au
You know when you interview somebody and they remember you after you had interviewed them a few years earlier, Bonjah is one of those bands, just really nice guys, good attitude and hard working. Bonjah have released their new album and its is a cracker of an album. Those boys from NZ who now live in Aussie are doing good. I chattered to Reagan and he was a pleasure to chat to. I asked why the move to Inertia and he tells me there was a good group of people working their that made them felt like family. They got into managing acts basically because they could not find somebody suitable enough to look after them, so they kept doing it themselves and starting looking after others. They are happy how the album has turned out and hope people love which they are from the feedback they have been getting since the album has been released.
They wanted to do one of show on Burke St Mall which they used to do play their regularly when they first moved to Australia and playing shows. They got to see people they have not seen years and he said they missed playing Burke St. Because of their experience booking their own shows and so on Reagan became a booking agent for 123 agency which has been for about eight months and knows what venue and vibe would suit a band and the usual where shows work and who has a good promoter and so on.
He finds European audiences to be passionate and crazy people in a good way, he finds them to be similar to Australian audiences and they just get right into it. He says the shows are always bigger. With London smaller venues but always a good time. Bonjah are true example of hard working band who keeps doing what they do and results keep paying off. If you never seen them before you should see they live they always put on a cracker of a show. Good times are had. Go and get the new album Beautiful Wild you will not be disappointed.
Sans – Sea Hearts EP (Self Released)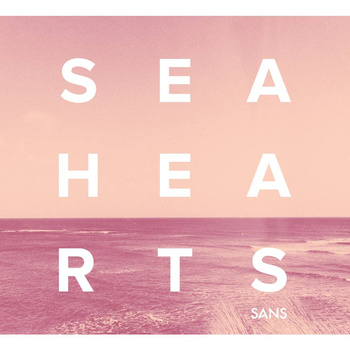 Melbourne pop band Sans which have released their debut EP Sea Hearts which is a well-produced catchy slice of pop music. The band hit a lucky streak with the release of their single Bluebird within a day or two of releasing it on Triple J unearthed they started getting radio play. The song is extremely well written sung and performed. Adventurer follows the same suit. The songs are joy to ears Amanda Norton the front woman for the band voice just jells with the music. There are 5 songs in total giving you pop bliss. It finishes off with New York another catchy feel good tune. This is a fantastic debut EP for a band who star will keep rising and rising. You owe it to yourself to check out this solid EP and this band. They are only going to keep doing good and good. Worth your time.
Georgia May – Scales EP
Georgia May has released her debut EP Scales and it's a beautiful 4 track EP that is well written and produced and this is no more evident in the opening track Better The Sky. Twilight has kind of boogie feel to it. Well produced and sung. Kiss The Air shows of her vocals. Sailor would be my pick off the EP it's well written, crafted and the musicianship is solid. I can see this Brisbane artist having a very successful career.  This is an EP worth checking out.
It's been almost a week since Beth Hart played live at the Corner Hotel and boy what a show it was. Shawn Kirk opened up the show and deliver a set that got the crowd ready for Beth. I've been a fan of Beth's music for years and finally get to see her play live and wow what a show. She mixes up the show with songs from her own fantastic catalogue of music, the calibration albums she has done with Joe Bonamassa which is soul covers. Her voice shined throughout the whole show. She mixed up with the high energy numbers that got Beth up and singing and get the crowd going to numbers where she is on the keyboard and delivering these beautiful songs that gave me this buzz of seeing an amazing show. There was one song where she played the acoustic guitar alongside her band. Her band were pros, they all just worked well together and delivered alongside Beth. I can say it was a fantastic show and one of the best I have been too in a long time. I'm still blown away by it and still got a buzz from it.
MY ECHO ANNOUNCES AUSTRALIAN EP TOUR
New Single 'Lonesome City'
Self-Titled EP Pre-orders
Available April 18
Melbourne four-piece rockers, My Echo has announced a national tour to launch their upcoming release and follow-up Self-Titled EP, which will be out on Friday May 2, 2014 through Ten To Two Records. Exclusive physical pre-order packages including limited 7" double A-side vinyl, and iTunes pre-orders (with instant downloads of the first single 'Black Water Blues' and brand new single 'Lonesome City') will be available from Friday 18th April at MyEcho.TenTwoTwoRecords.com. All shows are 18+ – for tickets and more info: MyEchoMusic.com.
Packing sweaty rooms around the country on the back of their 2011 debut release 'The New Approach' EP and digital single 'Do or Die', and supporting numerous Aussie long players Bodyjar, Shihad, Trial Kennedy and King Cannons. Armed with the upcoming and follow-up Self-Titled EP, the band is set to bring their high-energy punk infused Rock 'n' Roll to Melbourne, Adelaide, Brisbane, and Sydney stages!
The 6-track EP was recorded with local producer, Hadyn Buxton (Blueline Medic, Trial Kennedy) at Melbourne's iconic Sing Sing Studios, with a clear focus to capture the band's revered live energy – Buxton opted to track live to tape. "Recording live to tape was one of the most challenging and rewarding experiences we have had as a band to date", recalls vocalist Brenton Perry. "There is obviously no room to make mistakes and it made us tighter as a group". Listen to the second single 'Lonesome City' currently streaming onSoundcloud!
123 Agency, Tone Deaf & Ten To Two Records presents
MY ECHO AUSTRALIAN
EP LAUNCH TOUR – MAY 2014
With special guests – Tickets on sale
SAT 3 MAY – GROOVIN' THE MOO, BENDIGO VIC
FRI 9 MAY – THE LOFT, WARNAMBOOL VIC – 18+
SAT 10 MAY – EDINBURGH CASTLE, SA – 18+
FRI 16 MAY – BEETLE BAR, BRISBANE QLD – 18+
THU 22 MAY – FRANKIE'S PIZZA BY THE SLICE, SYDNEY NSW 18+
FRI 23 MAY – LANSDOWNE HOTEL, NEWTOWN NSW 18+
SAT 24 MAY – TATTERSALLS HOTEL, PENRITH NSW 18+
FRI 30 MAY – NORTHCOTE SOCIAL CLUB, MELBOURNE VIC 18+
SAT 21 JUN – ROCK 'N' LOAD FESTIVAL, THE ESPY VIC 18+
My Echo – Self-Titled EP will be available on May 2, 2014 through Ten To Two Records.
www.MyEchoMusic.com
www.TenToTwoRecords.com
The Robert Cray Band – In My Soul (Provogue/Mascot/ADA/Warner Music)
Robert Cray is back with his new album In My Soul and it's a classy affair and it's Robert and its best doing what he does best. This is a solid blues album and Robert's guitar playing is still fine form. The production of the album is solid, the musicianship is first rate. His voice also shines here. There are 11 tracks on the album here and one is a bonus track. When I bought the review disc around to play to my good mate who is a huge blues and especially of Robert music he could help but bring out his electric and play alongside the album. Robert Cray is a living legend in blues music and this is another winning album in Robert fine catalogue of music. You need to get this now and crank it loud.