Corrina Steel – Borrowed Tunes (Snakedrive Records/MGM)
This is Corrina Steel latest album and a review that I've been trying to get in the right frame of mind to do and I can tell you this if your all about songwriting, being moved and hearing great vocals. You will love this album. Corrina is a great vocalist and it shows this in the opening track of the album Things Ain't Like They Used To Be and that sets up the album in fine form. A lot of the time on the album it's just Corrina and Mike Anderson on guitar and that one reason why to me its such an amazing special album, for one it let Corrina voice shine and does the songwriting. Smoke Along The Track follows that on in fine form. The use of extra vocals on songs Smoke Along The Water and Life Railway To Heaven is nice touch as is the violin on Life Railway To Heaven. Damage is one of my picks off the album, love the way the song is structured and performed and Corrina voice shines. Fantastic cover of Wichita Lineman really shines. This is a first rate album by Corrina Steel its everything a good album should have, well written beautiful performed and sung tunes. Good production that gives the songs life. I was blown away by this. Corrina is a star and you deserve to have this in your collection now.
THE GROWLERS ANNOUNCE DEBUT AUSTRALIAN TOUR DATES
Quintessential Californians The Growlers have played hundreds of gigs from their hometown of Costa Mesa to London to Brazil to the fitting 4:20 stage slot at Coachella before hitching a ride on the Lollapalooza bus, and almost everywhere in between – and today have announced that they're ready to finally put Australia on the list with their first ever tour down under.
Presented by Strange Yonder, Sailor Jerry & The Music, the travelling psychedelic circus will be playing dates in Brisbane, the Gold Coast, Sydney and Melbourne in early March, showcasing The Growlers' brand of special sonic brownies laced with surf, s-e-x, boom-boom-twang, and a dash of beach goth…all the ingredients you'd need for one hell of a high and a guaranteed fun time.
The east coast escapades follow on from the release of the Gilded Pleasures EP late last year (released locally on Smack Face Records) which drew praise from Rolling Stone, The Music, NME, and This Is Fake DIY – all daring you to not fall in love with The Growlers.  We echo that sentiment – the sound is cosmic, the vibe is Californian, and the shows are close.  Don't be left behind.
THE GROWLERS
FIRST EVER AUSTRALIAN TOUR
Presented by Strange Yonder, The Music & Sailor Jerry
Wednesday 5th March
Black Bear Lodge, Brisbane
Tickets: http://blackbearlodge.oztix.com.au/?Event=40998
Thursday 6th March
Coolangatta Hotel, Gold Coast
Tickets: http://tickets.oztix.com.au/?Event=41022
Friday 7th March
Oxford Art Factory, Sydney
Tickets: http://www.moshtix.com.au/v2/event/the-growlers/69885
Saturday 8th March
The Tote, Melbourne
Tickets: http://www.oztix.com.au
PUSH OVER LAUNCHES TWO HUGE COMPETITIONS:
YOU COULD PLAY PUSH OVER THANKS TO TRIPLE J UNEARTHED
OR WIN TWO LLAMA PINATA VIP TICKETS!!
Thanks to triple j Unearthed your band could be playing at Melbourne?s infamous Sidney Myer Music Bowl as part of Push Over along with the already announced stellar line up including Deez Nuts, Dream on Dreamer, Chance Waters, Remi, Pez, In Hearts Wake, Buried in Verona, Smith Street Band, Cub Sport and many more!
To be in the running get your music up online at triple j Unearthed before Sunday 16th February and you will automatically be in the running to play at this year?s Push Over Festival!! The winner will be announced late February.
Push Over is also running a huge competition to head along to this years festival VIP style. What?s up for grabs? A VIP ticket for you and one mate to head backstage at Push Over and smash the Push over Llama Pinata with the Smith Street Band. While your there you?ll get to feast on sweet confection while having a chat with the Smith Street Band before they hit the stage- festivale style! And to sweeten this amazing prize even more the folks at Polaroid Australia are also going to throw in a Z340 Polaroid Camera with 30 pack film, valued at over $470 so you can take photos of yourself backstage. The Polaroid Z340 lets you print your pics out instantly and save them to upload later, you get the best of both worlds with Polaroid digital instant cameras.
All you need to do to win is simply head to the Push Over Facebook page at facebook.com/pushovervic and let them know why you should win. Be as creative as possible. Send a video, a song, a drawing. Entries close February 16th.
Tickets to Push Over 2014 are on sale now and are strictly limited. Push Over is a fully supervised all ages drug/alcohol /smoke-free event managed by non-profit youth music organisation The Push. Get your tickets now!
PUSH OVER 2014
Presented by The Push, triple j & supported by FReeZA, Victorian Government, Arts Centre Melbourne, Polaroid, Plakkit, & Shout Out Loud
WHO: All Day, Bam Bam, Buried in Verona, Chance Waters, Citizen Kay, Cub Sport, Deez Nuts, Dream On Dreamer, In Hearts Wake, Johnny Third, Lucianblomkamp, Make Them Suffer, Outright, PEZ, Remi, Luca Brasi Saviour, Sierra, The Bennies, The Smith Street Band
WHEN: Labour Day Public Holiday, Monday 10th March 2014
TIME: Midday ? 8.00pm
VENUE: Sidney Myer Music Bowl, Melbourne
TICKETS: $45 +bf via Ticketmaster www.ticketmaster.com.au
More Info: thepush.com.au (03) 9380 1277
THE MUSIC and WARP Magazine presents:
A Festival Called
PANAMA
A festival called PANAMA is a new boutique music and arts event taking place in a secluded Valley in Tasmania's North-East on March 8th and 9th this year. With Just 1000 tickets, the festival gives punters the chance to avoid the queues, bogans, brands and crowds in exchange for something new. Set on a small batch Cider mill PANAMA promises some of the best bands in the world as well as pop up cabarets, storytelling, late night vinyl soul clubs and tiny candlelit bars serving Tasmanian beers on tap, local wines and fresh cocktails.
With Tickets reasonably priced and including two days of camping surrounded by the festivals namesake (The PANAMA Forrest) PANAMA is set to take its place as part of a new wave of arts events taking place across the country.
To accompany performances by Charles Bradley, Husky, The Frowning Clouds, Saskwatch, Super Wild Horses, The Babe Rainbow, Holy Holy, Mckisco and Tiger Choir, PANAMA Festival is pleased to announce the final line up:
Big Scary
Twerps
Ainslie Wills
Karl S. Williams
Spender
Tom Cooney
&
Timothy and Wilderness
Located in the forests of North-Eastern Tasmania, A Festival Called
PANAMA is a unique music and arts experience to be held over two
days on the 8th and 9th of March 2014.
Tickets on sale now at www.panamafestival.com.au
Bayside
ANNOUNCE NEW ALBUM
CULT – OUT FEB 21 (AU-NZ)
Album Pre-orders Available!
'Pigsty' Single and Video Out Now
If there's one thing to be said about NYC's BAYSIDE, it's that they are fiercely true to themselves and to their art. In their 13 years as a band, they've weathered their ups and downs without changing who they are or their sound. The four rock stalwarts mark their return with a new label and brand new album 'CULT' to be released on February 21, 2014 in Australia and New Zealand via Hopeless/Unified. Bayside fans can pre-order 'CULT' for only $9.99 on iTunes for a limited time between Jan 17-Jan 23 – the digital album will be out on February 18, 2014.
With their trademark sound intact and embracing their past as strongly as their future, 'CULT' is the sound of a band re-energised and raring to go. Borne from an emotionally tumultuous year that saw both extremes of tragedy and joy, 'CULT' is a very personal record. "The year that we spent making this record was both the most difficult and most exciting time of my life," Anthony recalls. "I lost my grandfather, stepfather and stepbrother in a four month span during the making of this record. As a counterbalance, I also got married, had my first child, and built my first home. The whole year was an example of how hard and wonderful life can be, and how quickly your world can change."
While the events that unfolded in their personal lives could have tinted the album with a melancholic pall, 'CULT' is anything but melancholic ("the record just flowed that way. We weren't in a very mellow mood I guess")… and their hard work and intense labor shows. From the anthemic opening track "Big Cheese" to the seething first single "Pigsty" to the introspective "Something's Wrong", 'CULT' shows the band at their ultimate best. Clocking in at a frenetic and breakneck punk pace, the album sears with Jack O'Shea's blistering guitar work, Nick Ghanbarian's thumping bass lines, and Chris Guglielmo's muscular drumming, while anchored by Anthony's unique vocals and rhythm guitar. "We worked incredibly hard on this record," he explains. "We wrote and re-wrote songs over and over. Jack was re-writing solos three and four times. I was fine tuning lyrics in the vocal booth making sure they were perfect. All four of us lost a lot of sleep over every decision that we made on this record. This is really our opus. We labored over this record more than ever before.
Formed in 2000 in Queens, NY, Bayside has previously released five studio albums (2004's Sirens and Condolences, 2005's Bayside, 2007's The Walking Wounded, 2008's Shudder, 2011's Killing Time) and numerous EPs and a live album (2008's Live at the Bayside Social Club). The band has toured the world and played on multiple Vans Warped Tours. With the release of 'CULT', the breadth of their history seems to have culminated in this sixth studio album. "CULT, in a way, is the Bayside discography without using any old songs," he says rather elliptically. "To me, it is every characteristic of every Bayside record all mashed into one. It is the earnestness of Sirens, the riskiness and creativity of our self titled record and Walking Wounded, the quirkiness of Shudder and the experienced solid songwriting and aggression of Killing Time."
All in all, the band has never lost sight of why they are a band. "I think that Bayside is exactly what Bayside is supposed to be," Anthony explains. "For years, we haven't tried to reinvent ourselves or define ourselves. All that we try to do is get better at being Bayside."
BAYSIDE is Anthony Raneri (guitars/vocals), Jack O'Shea (guitar), Christopher J. Guglielmo (drums) and Nick Ghanbarian (bass).
'CULT', produced by Shep Goodman and Aaron Accetta will be out digitally on Tuesday 18 February and available in Australian and New Zealand stores on Friday 21 February via Hopeless/Unified.
Nova & The Experience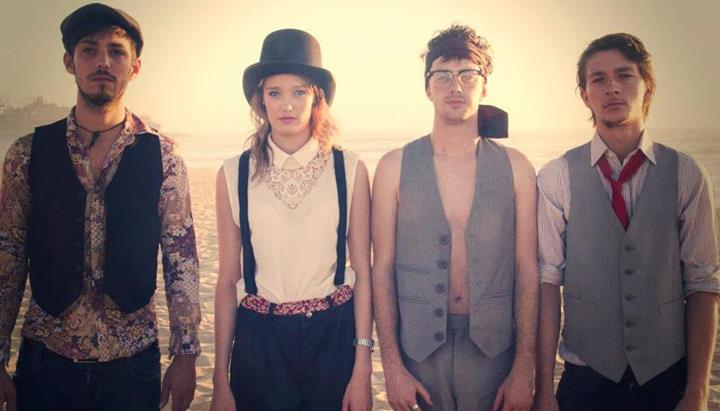 Nova & The Experience are a Sydney indie pop band doing good things who are now working with Mushroom. I like what they are doing so Anna from the band answer my questions.
https://www.facebook.com/novaandtheexperience
1. How does it feel to be working with Mushroom?
1. It feels amazing, we are all so grateful to have such a wonderful opportunity that will assist us in getting to where we want to be
2. Did you ever think you would be working with one of most legendary music company in the country?
2.  We always hoped we would but now that we actually are, it is a bit surreal, like a dream come true, they nurture and develop an incredible amount of talented artist/ bands and we are so lucky to be apart of it
3. How has songwriting changed for you from when you were starting out?
3. We have definitely come a long way with our sound and song writing from when we started over 3 years ago. We have worked to develop a creative direction that has allowed us to polish and evolve our sound  to something that is distinguishable and can only grow. It was more acustic-folk but now we are more up beat indie pop. We shifted out music to suit our lively energies.
4. How does an idea for a song come to you?
4. In many ways. We are all inspired by different thing s whether it be other artists songs, images or experiences in life and we draw on these whe we write our music. The process varies – someone can bring in a verse they've written and we start from here, a drum beat or bass line that evolves into a song or sometimes we just start from scratch with an idea and see what comes of it. It is always an enjoyable process where great minds combine
5. How important are your fans to you?
5. They are the most important part. You can write the most amazing song in the world but what good is it if no-one hears it. Fans are a vital part to a musicians success, they help us grow, evolve because in the end we are writing for them. It is the most humbling experience when someone in the crowd that you've never met is singing the words and moving to the songs you've written. We write songs we want to hear and when others are moved by it- it is the most amazing thing.
6. Do you think connecting with them is important?
6. We try really hard to connect and involve ourselves with our fans- Mine and james' favourite band is Coldplay and something that we love most about them is the way they interact, involve and appreciate their fans when they play live- they put just as much thought into what they give to their fans as they do when they write music. Everyone started as no-one and I think you appreciate the music more when you can relate to the people on stage. With out them we wouldn't be anywhere so that's why when we play, we always try to instill a positive experience in them – we give out paper hats for them to wear, sometimes they part take in the percussion of our songs- its amazing to have that
7. What has been your favorite show to date?
7. There has been so many amazing gigs to date but mine personally would have to be playing at festivals- the atmosphere is like nothing else and generally you acquire new fans which is again- an amazing feeling Fat as Butter ( festival in newcastle) was one of my favourites, situated right on the foreshore on a bright sunny day with an audience that was full of energy and appreciation.
8. How does social media play a part in what you do?
8. I think social media is vital for any brand or business to expand and grow. Social media allows for word of mouth to become world of mouth. We constantly update our status on all our social media channels to reach our audience and our fans despite geographical boundaries. We use it to gain feedback, expand our fan base, notify and keep people up to date with up coming gigs as well as allow it to portray our lively energy and the people that we are. We have gained quite a bit of interest over seas and this couldn't have happened with out social media platforms
9. If you could work with any body who would it be?
9. If it were up to me, I'd have Beyonce in the studio with me in a heart beat, but I know James and I both would love to have even a minute with Chris Martin- there is so much I think we'd learn from him.
10. What music is inspiring the band at the moment?
10. We've all known each other for so long and growing up is tough, sometimes we wish we could go back to being a kid again had have no troubles. I guess we are really inspired by children's imaginations and the beauty of how they make something out of nothing, a lot of our newest material draws on the adventures children often go on, and highlights the nostalgia we all feel towards our childhoods. Our songs follow a loose narrative of a child's adventures and journeys
Edita Brychta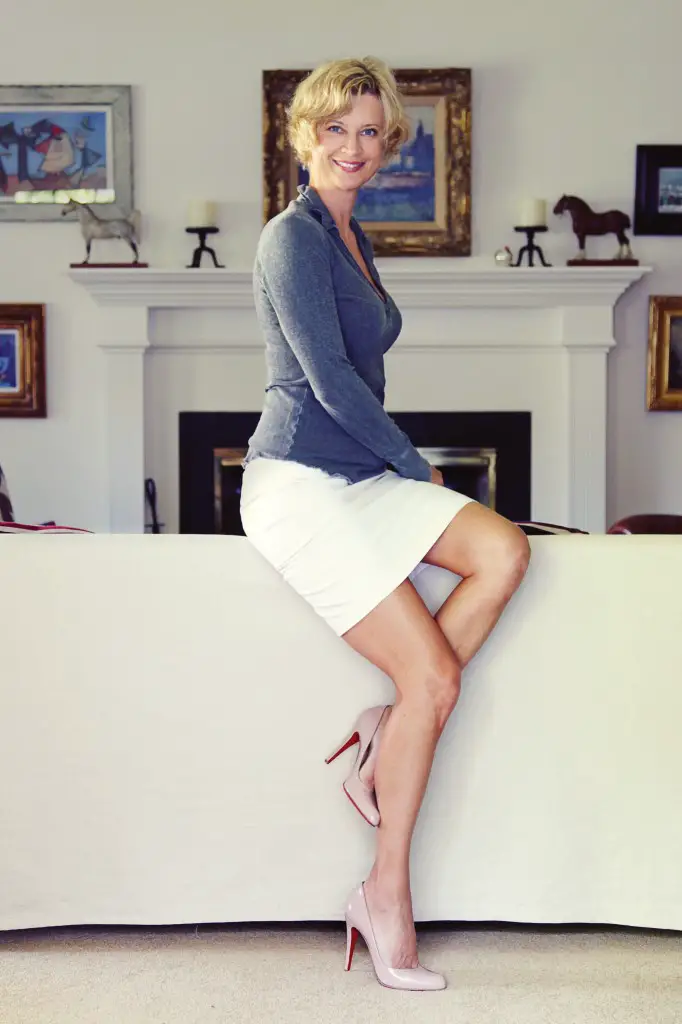 Edita Brychta is an actor and does voice work. I've interviewed her before and I am a fan. So decided to interview her again.  So read on what she has to say.
1, What have you been working on recently?
I narrated an adult erotic book trilogy called THIS MAN by Jodi Ellen Malpas.
2. How is doing voice work and recording books different to acting?
It's all acting…your voice has to be as truthful as if you were embodying the role. All that changes is that you can wear sweats and no make up, as you are never seen.
3. How are things different to you now from when you were starting out?
Obviously I don't go up for ingenue roles anymore and there is more competition than ever, especially in Hollywood.
4. How does the Internet help you as an actor?
It helps greatly, not only for self promotion, but also for research.
5. What inspires you now when acting?
All the same things that have always inspired me…challenges and experiences in life.
6. Your an extremely attractive woman, how do you keep your self looking so good?
I swim a lot, walk the dog, eat well and don't take myself too seriously!
7. What was it like to work on the series Tropical Heat(sweating bullets), Do you remember much of your time and experience on the show?
While I was on location, I had the opportunity to swim with dolphins in the Red Sea, which was an unforgettable introduction to my love of the ocean and those magnificent creatures. I also took a magical trek across the Sinai Desert on a camel and drank mint tea around a campfire with Bedouins. The filming gave me the chance to have those experiences and working with Lawrence Taylor was a riot!
8. What have you seen recently that has really inspired you?
There are 3 movies which I have seen recently which have stayed with me. AUGUST OSAGE COUNTY is a brilliant rendition of family disfunction, at the helm of which is the incredible performance by Meryl Streep. HER is a fascinating portrayal of what the future of relationships will be and Joaquin Phoenix is wonderfully invested in his character. And HUNT is a haunting Danish film which depicts a situation that get's out of hand, like the worst nightmare anyone could have.
9. What does 2014 have in store for you?
I think you asked me that last time Chris and I have to repeat myself and say "time will tell"! But a couple of projects are definitely simmering!
10. What kind of role wouldn't you play?
I have no restrictions…as an actor, I would take on anything that would have a valid message or a truthful purpose. The only refusal might be prompted by bad writing.
Loved the album, this song came on it, this song is great and so is the clip.
Worth checking out.
THE CRIMSON PROJEKCT
Adrian Belew – Tony Levin – Pat Mastelotto
Markus Reuter – Julie Slick – Tobias Ralph
Adrian Belew Power Trio
Stick Men (feat. Tony Levin, Pat Mastelotto & Markus Reuter)
The Music of KING CRIMSON in a three-hour show
New dates have been announced for the post-progressive art rock concert of the year – The Crimson ProjeKCt.
King Crimson members Adrian Belew, Tony Levin and Pat Mastelotto will be joined by the classically trained Fripp acolyte Markus Reuter plus Power Trio members Julie Slick and Tobias Ralph for three hours of unsurpassed musicianship and brutal power.
The concerts will commence with sets by Stickmen and the Adrian Belew Power Trio before culminating in a performance of King Crimson material by The Crimson ProjeKCt featuring all six musicians.
Belew, Levin and Mastelotto have a large influence on popular culture due in part to their critically acclaimed work with some of the world?s most influential artists, such as Frank Zappa, Pink Floyd, David Bowie, Peter Gabriel, David Sylvian, Talking Heads, Paul Simon, John Lennon, and Nine Inch Nails.
These concerts represent the first opportunity ever for Australian and New Zealand audiences to witness the sheer majestic force of King Crimson music performed by those instrumental in its creation.
Adrian Belew: ?It's a helluva show! Nearly 3 hours long: Stick Men play a set of their music (which includes a Krimson track or two), then the Power Trio plays a set of my music (which also includes a Krimson track), then Tony and Pat and I play a Krimson song (as yet another trio), and then comes the big finale: both trios play more than an hours-worth of Krimson music as a double trio!?
TICKETS ON SALE NOW!
Tuesday June 24 – Auckland ? the Studio
Thursday June 26 – Melbourne – The Hi-Fi
Friday June 27 – Sydney ? The Hi-Fi
Saturday June 28 – Brisbane ? The Hi-Fi
Wednesday July 2 ? Fremantle – Fly By Night
Limited PREMIUM PASS tickets available – includes:
Exclusive Meet & Greet opportunity with the Crimson ProjeKCt
Official Commemorative Meet and Greet Laminate (not for sale separately)
Crimson ProjeKCt Australia & New Zealand only compilation CD (not for sale separately)
Limited Edition A3 thick card poster (not for sale separately)
2 items signed by Crimson ProjeKCt members
A photo with the Crimson ProjeKCt on your personal phone or camera
Tickets available from www.tombowler.com.au
Hey guys and girls
I'll be probably back in action next week. I did have an interview lined up to put up but sadly it's gone missing the recording I had of the interview. But I have a review to put up and I plan to put up loads for you asap.
Enjoy your time off peeps
Chris