DEAD LETTER CIRCUS HEADLINE THIRD EL GRANDE FESTIVAL AT NEW VENUE – BOJANGLES NIGHTCLUB, GLADSTONE!
EL GRANDE FESTIVAL RETURNS TO GLADSTONE
SATURDAY MARCH 29 AT BOJANGLES NIGHTCLUB
The wildly successful El Grande Festival returns for a 3rd go-round in Central Queensland, this time at Bojangles Nightclub, Gladstone. Dead Letter Circus heads up a MASSIVE day of rock, roots and hip hop presented by HotFM CQ, Southern Cross Ten and The Observer.
The change in venue for the festival was required after the previous two events sold out and required a larger space to accommodate Dead Letter Circus and the 25 acts playing on the day.  Limited Physical Tickets will be available only for pre-sale through Last Wave Watersports and Anthony Breed music store for $40 or online at elgrande.oztix.com.au for $40 + Booking Fee.
There will once again be two stages, the Bojangles Main Stage and the Anthony Breed Music Acoustic Lounge. The event will begin earlier than usual and party on 'til the early hours – 1pm through to 2am. Local bands and acoustic performers will open the event and DJs will close the night out. Goldfish Racing will once again be a huge attraction – registrations open at 1pm and will take place at 4:00pm-5:15pm.
This time around, it is Dead Letter Circus who will grace the stage as the headliner of the festival – a massive coup for CQ rock fans. Dead Letter Circus are one of Australia's most recognisable and successful rock artists – their last 4 national tours were SOLD OUT, toured with Muse and Linkin Park, lit up the main stage of the Big Day Out and scored two songs in the triple j Hottest 100 Poll. In 2013 Dead Letter Circus unleashed their second album, The Catalyst Fire, which scored a #2 Album Chart position in Australia on release, was named Album of the Week by influential radio station triple j and toured both Europe and the US.
Festival Organisers Nathan Bedford and Tim Price couldn't be more happy with the result. "We have one of our favourite Australian Artists headlining the event, a bigger venue that allows music to be going in two spaces at once and it's so good to see great Australian music coming to Gladstone." beamed Bedford. "We are stoked with this lineup – we love bringing these artists to Central Queensland and seeing people coming from all over to the event. We can't wait to party on the day with everyone on the barrier."
Dead Letter Circus are joined by Helm, Sietta, The Belligerents, Ezekiel Ox, Guards of May, StormChasers, Red Beard, Satellites, Dollarosa and locals such as Red in Tooth, A Direst Desire, Weathered, Jack & The Bom, N.Brahj and Tom Weber and more. For Full lineup and further ticket details, go to http://www.elgrandefestival.com.
Brisbane and Bundaberg will get their own taste of El Grande Festival as well, with Sietta and Ezekiel Ox performing with MKO at New Globe Theatre Thursday March 27 ($10 Entry) and Sietta, Ezekiel Ox, The Belligerents and The Bucketseats playing Friday March 28 at Bundaberg's The Club Hotel for Free! Both shows from 8pm.
El Grande Festival is brought to you by Big Truck Mafia, Pricewar Music and Collision Course PR, Bojangles Nightclub and is sponsored by HotFM CQ, Southern Cross Ten, The Observer, Gladstone Regional Council, Gladstone Entertainment and Convention Centre, Last Wave Watersports and Anthony Breed Music.
Tickets are $40 and available from Friday January 31st at Last Wave Watersports and Anthony Breed music store for $40 or online at elgrande.oztix.com.au for $40 + Booking Fee.
Bojangles Main Stage
DEAD LETTER CIRCUS
HELM
SIETTA
THE BELLIGERENTS
EVIL EDDIE (DJ SET)
GUARDS OF MAY
STORMCHASERS
RED BEARD
DOLLAROSA
SATELLITES
BAREFOOT ALLEY
KING'S COURT
RED IN TOOTH
JACK AND THE BOM
Anthony Breed Music Stage
EZEKIEL OX
JACKSON DUNN
THE BUCKETSEATS
ALEX MATHESON-BROWN
A DIREST DESIRE
WEATHERED
PAT TIERNEY
N.BRAHJ
TOM WEBER
THURSDAY MARCH 27 – 8PM – 18+
$10 ENTRY
NEW GLOBE THEATRE, BRISBANE
SIETTA and EZEKIEL OX
w/ MKO
FRIDAY MARCH 28 – 8PM – 18+
FREE ENTRY
THE CLUB HOTEL, BUNDABERG
SIETTA and EZEKIEL OX
w/ THE BELLIGERENTS
& THE BUCKETSEATS
This is Client Liaison new clip for their song Free Of Fear and once again they just nail it and deliver something so totally cool you want to boogie and get down. These guys are something special, you need to check them out when you can.
http://clientliaison.bandcamp.com/ you can get all their amazing tunes at that link.
Yes Parx-e Volume 4 is on the way. It's been sent to the manufacturing company and we should have copies real soon. It won't be out for a very long time as I plan to really and properly promote this disc any way I can.
The artwork has come out amazing. Andrew the designer has done an excellent job. I hope when you able to get a copy will dig the cd as much as I have put it together.
The artwork is a pop art feel. Once everything is sorted, we plan to do a launch for the cd as well.
I am really happy how things have turned out and I have some amazing artists on the CD
Chris
'I Expected More' is the second single from Bree De Rome's debut EP 'Bag Of Bones' and it was co-written with Sally Seltmann.
It's a great song worthy of your time to listen to. I dig it a lot and know it will do a lot for her.
You can catch Bree playing with Busby Marou at Tamworth Country Music Festival
22nd January West Tamworth Leagues Club
Voodoocain – Mothership EP (Self Released)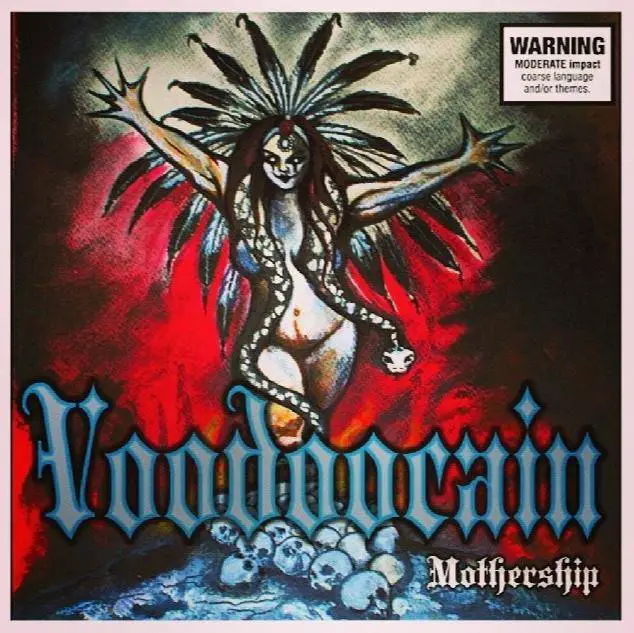 This is Voodoocain latest EP Mothership and it was recorded at Basin Studios and it's a good release. There are four songs in total and it's pretty much down and dirty high energy rock'n'roll. The songs are well written and constructed, you can feel the energy and passion within the music. The songs have a bit more groove to them than the last release but the trademarks of Voodoocain are still their that make them great. If I am picking tunes off the release would Bounce and Crazy World. If you never checked them out, get this and go to a live show, they always deliver a good rock'n'roll show. Worthy of your time.
JONNY CRAIG
AUSTRALIAN TOUR MAY 2014
JONNY CRAIG returns to Australia with a full band this May, on the back of sold out Australian shows last year.
JONNY CRAIG'S musical journey has seen various embodiments, having fronted influential outfits Dance Gavin Dance and Emarosa.
Throughout a turbulent career JONNY CRAIG is firmly cementing himself as a solo artist with unbridled talent.
JONNY CRAIG'S latest offering, 'Find What You love And Let It Kill You', showcases his ethereal vocals and phenomenal range with New Noise Magazine declaring the artist 'still a f**ken beast'.
Currently working on his sophomore album due out mid 2014, JONNY CRAIG will give Australian fans the first taste of his new material.
Joining the bill is California's acoustic duo THIS WILD LIFE, whom are taking the music world by storm. Taking inspiration from the likes of Dashboard Confessional and City And Colour, THIS WILD LIFE is a breath of fresh air to the scene, yet harks back to familiar sounds of great acoustic songwriters.
Georgia based MC KYLE LUCAS makes his debut appearance with JONNY CRAIG performing material from his solo mix tapes as well as performing with JONNY CRAIG as part of his full band.
One of the most hyped up and coming Aussie bands getting around at the moment REB BEARD will also join the lineup with their synth rock anthemic songs and energetic live show.
Don't sleep on these tickets – they won't last!!
EARLY BIRD TICKETS AVAILABLE NOW
www.taperjeanmusic.com
GENERAL TICKETS WEDNESDAY 29th JANUARY FROM USUAL OUTLETS
THURSDAY MAY 8TH – CROWBAR, BRISBANE- 18+
Tickets available at www.oztix.com.au
FRIDAY MAY 9TH –TALL POPPY STUDIOS, BRISBANE, – ALL AGES
Tickets available at www.oztix.com.au
SATURDAY MAY 10TH – THE HI FI, SYDNEY – LIC/AA
Tickets available at www.oztix.com.au
SUNDAY MAY 11 TH –THE SMALL BALLROOM, NEWCASTLE 18+
Tickets available at www.oztix.com.au
WEDNESDAY MAY 14TH – ACADEMY @ AMPLIFIER BAR, PERTH* 18+
Tickets available at www.oztix.com.au
THURSDAY MAY 15TH – HQ, PERTH*- ALL AGES
Tickets available at www.oztix.com.au
FRIDAY MAY 16TH – FOWLERS LIVE, ADELAIDE – LIC/AA
Tickets available at www.oztix.com.au  | www.venuetix.com.au | www.moshtix.com.au
SATURDAY MAY 17TH – THE CORNER HOTEL, MELBOURNE – 18+
Tickets available www.cornerhotel.com| www.oztix.com.au
SUNDAY MAY 18TH – WRANGLER STUDIOS, MELBOURNE, – ALL AGES
Tickets available at www.oztix.com.au
PRESENTED BY TAPERJEAN RECORDS, SELECT TOURING, HYSTERIA MAGAZINE
DUB FX AND OPIOU ANNOUNCE CO-HEADLINE NATIONAL TOUR AND NEW ALBUMS.
Worldwide loop station artist Dubfx and fun fuelled electro music genius Opiuo announce a co-headline tour of Australia and New Zealand in March and April.
After seven years of performing in clubs, festivals and street corners all over the globe Dubfx has released a new album "Theory Of Harmony" Designed to take listeners on an eclectic journey through conscious, soulful bass music and drawing on inspiration from his endless performances worldwide the album stays true to the unique dub FX live sound. Incorporating punchy beatbox loops, rich vocal harmonies and pulsating bass lines all topped off with catchy melodies passionately delivered through conscious lyrics.
Funded by a wildly successful crowd funding campaign, the album features a host of collaborations with vocalists and musicians including Tiki Taane from NZ and Eva Lazarus from the UK.  A video will be made for every song on the album and every song will be remixed from a list of A class producers world wide.
With over 100 million views on Youtube and 500 000+ facebook likes DubFx is an Australian export artist set to deliver world class performances on home shores.
Opiuo is a funky electronic wonder. Native to New Zealand, residing in Australia, he's been rocking the wildest dance floors in every corner of this ever-changing musically obsessed planet.  His unique gift sees him spending every spare nanosecond creating detailed, playful and sonically powerful audible treats that he has become so well known for.
With a new album due in March, Opiuo is and ever evolving feast for the ears.  From a one man show equipped with drum machines and synths, all the way to the Opiuo band, amassing a collection of the world's best musicians to perform his music 100% live.
He's remixed world-renowned iconic artists from Kimbra to Pretty Lights, KOAN Sound to Infected Mushroom. Most recently his music was #1 on Hype Machine, ranking it the most popular song on the blogs.
He's consistently topping charts on Beatport, Additech and I-Tunes.  The culmination of all of this has lead to him touring globally in clubs and at festivals, sharing the stage with musical icons such as old-school hip hop legend MC Hammer and bass music pioneer Bassnectar.
These two amazing artists Join forces for a not to be missed run of dates right around Australia.
Thurs March 20th                Hobart                     The Grand Poobah
Friday March 21st               Sydney                     Manning Bar
Saturday March 22nd       Cairns                      Union Jack Hotel
Thurs March 27th                Canberra               Krave
Friday March 28th               Melbourne           170 Russell St (formerly Billboard)
Sat March 29th                     Brisbane                Hi fi bar
Sun March 30th                    Byron bay              The Great Northern
Fri April 4th                    Adelaide                The Governor Hindmarsh
Sat April 5th                           Perth                        Villa Nightclub
Lost In The Trees have launched their new video.
The video is the title-track from forthcoming album Past-Life due out on ANTI from February 14.
Great song from a great band
Demi Louise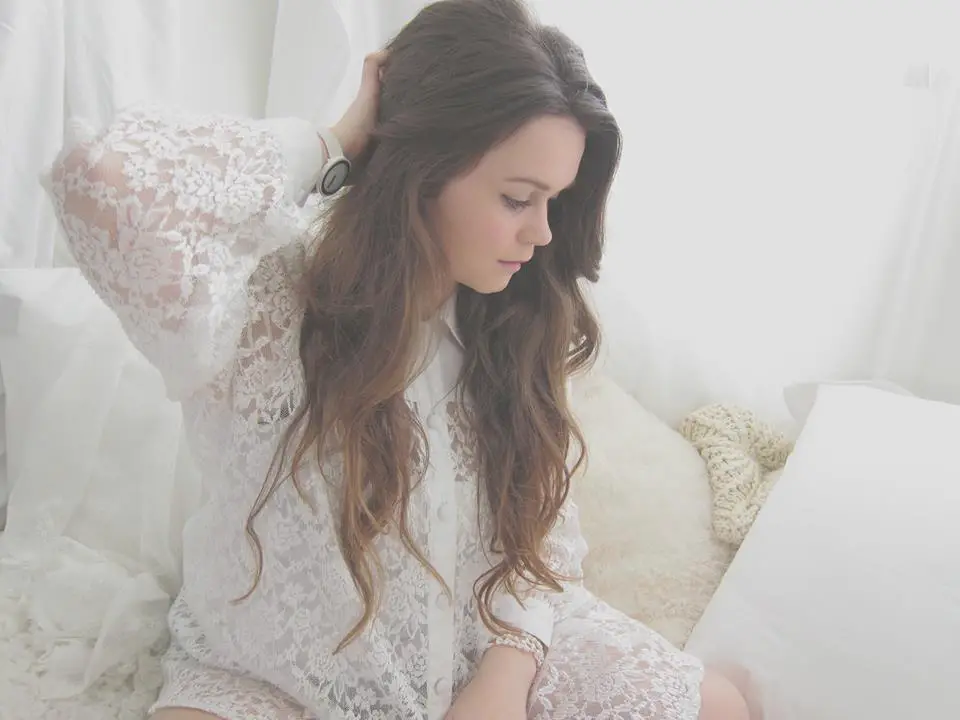 Demi Louise is a fantastic Aussie singer songwriter with a very bright future ahead of her. With gigs played in Britain and working with Nutri-Grain. With her EP released last year, The skies the limit for the talented singer songwriter.
https://www.facebook.com/demilouisemusic/
1. Are you happy how things have gone for you so far?
Up to this point i really have been so lucky in the support i have gained online and the people who have listened to my EP and bought it off iTunes, when it is my first ever release.
This year is going to be full of change and hopefully that means a lot of growth for me professionally as a musician also.
2. What was the inspiration behind the EP?
The EP was really just a collaboration of songs that i have been playing throughout my career up to date. As its my first release i wanted people to gage a raw idea of where i am at as an Artist, so that from here forward they will follow my growth and understand how my writing has developed. There was no specific inspiration other than wanting to lay an official ground of where i am at.
3. How did the recording process go for it?
Quickly! haha the whole ep was recorded basically in 2 evenings. Its a raw, acoustic EP which means i wanted it to sound real. So we didn't do many takes, and adding instrumentation to some of the tracks was only a few hours work, But for what i wanted the EP to be it all went perfectly.
4. Were you happy with the response to it?
I was so flattered! the number of people who have listened to it and expressed their opinions blew my mind. It left me inspired for my next release with a bit more production.
5. How did you get involved with Nutri Grain?
They emailed me! haha basically they were approaching HCT-Hyper-Connected-Teens who enjoy networking on social media. Nutri grain were awesome to work with and the Go-Pro and weekend in sydney for the Skatepark launch was just amazing!
6. What was it like playing over in London?
In Nottingham where i opened for Gabrielle was just surreal! Iv never played to a crowd this size. The thing i loved about it is that i was just as excited to see her perform as the crowd was, and i think we bonded in that way. They were so receptive and meeting everyone after was lovely!
7. How does social media help you as an artist?
I think its the way of the world now. I actually love the way it can open up people to who you really are and what you are doing at all times and leaves them just a click away. I love that it creates almost an accessibility to music and the ability to share it with people.
8. What does 2014 have in store for you?
2014 is hopefully going to be a year of big change! I have some big things in the works but we will have to wait and see. A single and an EP are definitely in line!
9. What does it mean to connect with your fans?
Everything! For people to take the time to listen to my music is honestly one of the most amazing feelings i think anyone can possibly have. To be able to thank them directly and truly have them know how much it means to me is really a special thing that i feel lucky we have in this day and age.
10. Who would you most like to collaborate with?
Thats tough! But, In the wildest dreams it would have to be someone like Ben Howard or Ed Sheeran definately. But i also think collaborating with a dance or hip-hop producer and doing vocals on something would be a real growth experience.
Midtown Violets – Don't Give Up
American country duo Midtown Violets have released their debut release Don't Give Up and as expected its a corker of a release, well produced with both Karen Waldrup and Ashley K Thomas singing and both their vocals work well together. The musicianship is first rate as is the songwriting. Its good country music done right. Don't Give Up would be one of my picks of the release, it's a big song that shows off the musicianship, vocals and songwriting as well as the production. It starts off the release in the right foot. Holding My Hand is a good solid country tune and has good musicianship, vocals and melodies. You have also songs like Marrying You which are big ballad tune that shows of the songwriting the vocals and of course the musicianship. There are seven songs in total and they are all solid tunes that deliver. If you're in to checking out new country music give this duo a go you will not be disappointed. You can get a copy of the release here on ITunes https://itunes.apple.com/us/album/dont-give-up/id796459277