I love Blacklistt and won't go into their history as a band but all you need to know is that these guys rock.  Here is a bit more info about them and I love seeing my fellow Kiwi's keep cranking out good music and these guys are doing it.
One of the first songs Blacklistt came up with was called From the Blind Spot.  Yes, it was a nod to their old band, the chart-topping heavy rock act who were one of New Zealand's most popular groups before splitting up in 2007.  But the song was also a start of something new.
It was written when guitarist Marcus Powell, keyboardist and DJ Karl Vilisini, and bass player Gareth Fleming got back together to have a jam in 2010.
"We didn't really know where it was going to go," remembers Powell.  "But it sounded a lot like Blindspott because we were the four original writers."
When they played the song to their old band mate and singer, Damian Alexander, he liked what he heard.
"I thought, 'Yep, this is the reason I started writing music in the first place'.  It sounded the same, and the magic was back," says Alexander.
So with four of the original members back on board – Blindspott, who would soon become known as Blacklistt, were back in business.
Fast forward to now, and they have just released their new album.
"We have to make it the best we have done," says Alexander.  "It's the second Blindspott album we never got to make but with 10 years experience on our side"
AT FATES MERCY
AT FATES MERCY
SETTING DARKNESS ON FIRE… AND EVERYTHING ELSE IN THEIR PATH
Adelaide post hardcore outfit At Fates Mercy have recently just dropped a new single 'Setting Darkness On Fire' paralleled by a very confronting & hard hitting film clip sure to turn some heads… and leave a few aching as well.
Well known in the Adelaide underground heavy music circles for their hard work and solid DIY ethics, At Fates Mercy are starting to get the recognition they deserve from all over the country.
Triple J's hardcore/punk program Short.Fast.Loud premiered 'Setting Darkness On Fire', community and university radio stations also played the song and the film clip was premiered throughkillyourstereo.com
The single is a teaser of what's to expect from their new material, which will be in the shape of a split LP come 2014 and of course will be backed up by a relentless touring schedule that will undoubtedly put them on the map in a big way.
Keep your eyes peeled for this South Australian quintet as they continue to emerge as one of Australia's next heavy acts to watch in 2014.
ABREACT
HITTING THE ROAD YET AGAIN AND EARNING THE WELL-DESERVED RESPECT OF THEIR PEERS
4 Piece Bendigo act ABREACT are one of Australia's hardest working Hardcore/Metal acts and finally they are reaping the rewards.  In early 2013 ABREACT took out one of the counties most prestigious honors and won a Triple J Unearthed competition to play Groovin The Moo.
The Victorian country metal heads also picked up airplay on the main station with their lead single 'Bomber' and also rotation on the digital Unearthed station and various community and College stations as well.
Come November and December this year, Abreact will be heading out on yet another brutal assault of dates and to celebrate they have released another single 'Remnants' available for free download.
Sharing the stage alongside The Amity Affliction, Northlane, Texas In July (USA), In Hearts Wake and For All Eternity to name a few, they have proven to people and promoters everywhere that they are more than capable of holding their own.
ABREACT are here to stay and will continue to slowly build their legions of fans and support to eventually be one of the leaders in Australia for Hardcore and Metal.  They tour relentlessly, write great songs and put every last bit of effort into their live show.  They are one of the last remaining 'Real Deals'.
'Dudes.  Brutality.  Really dig the dual vocals (and if they're not, well done but good luck doing it live), and the dynamics.  Great recording too.  Crisp and plenty of space, almost industrial sounding.  Would like to hear a more Australian vocal in the breakdown, but otherwise tops!'
The Doctor – Triple J
'Tough as dudes.  Keen to see how this band goes live!'
Lochlan Watt – Triple J
Out right gold.  Viva la Bendigo metal.
Steph Hughes – Triple J
ABREACT
Fear The Truth Tour 2013
Saturday November 2nd – Civic Backroom, Perth, WA (AA)
Tickets available at door
Sunday November 3rd – YMCA HQ, Perth, WA (AA)
Tickets available at door
Saturday November 9th – Sporting & Community Club, Port Pirie, SA (AA)
Tickets available at door
Friday November 22nd – The Gladstone Feeling, Sydney, NSW (18+)
Tickets available at door
Saturday November 23rd – Cosmos Rock Lounge, Sydney, NSW (AA)
Tickets available at door
Friday December 6th – Newmarket Hotel, Bendigo, VIC (18+)
Tickets available at door
Saturday December 14th – MOSHFEST, Adelaide, SA (AA)
Tickets available at door
This is a rad song and clip by Sydney band Cull. I dig what they are doing and expect big things from them. Check it out.
Ella Cannon
Photos copyright respected holders
Ella Cannon is an Australian female actor who is  a rising star. I have interviewed her twice and think she is a star in the making and that is why she is my beauty of the week on the site. I also think she is an extremely attractive women and I believe she can do no wrong. She is some one to watch out for, She got work in the pipe line and I know she gonna keep doing great things.
Bleach* Festival 2014 – First Music Announce
From 7-23 March, 2014, the Bleach* Festival will drench the Gold Coast with a three-week, high-energy, action-packed parade of live music, beach concerts, theatre, performing arts, film and fun.  Bleach* Festival HQ is the Southern Gold Coast but this year, satellite events throughout the Gold Coast will spread the best of Bleach* across the length and breadth of the city.
One of the highlights of the opening weekend of Bleach* 2014 is the indie music night on Friday March 7th at the SoundLounge at the Currumbin RSL.  Sharing the stage will be three of Australia's hottest upcoming artists in ELIZABETH ROSE, THE TROUBLE WITH TEMPLETON and HEY GERONIMO.
ELIZABETH ROSE is an electronic pop producer from Sydney that has been taking the world by storm with her latest single "The Good Life" one of the most played songs on Triple J. Much loved at home and abroad she is gaining the reputation of one of the most engaging new artists on the planet.
THE TROUBLE WITH TEMPLETON recently released their Triple J feature album "Rookie" to rave reviews globally.  Thomas Calder and his band mates have been steadily building over the last couple of years into one of the most loved new Australian artists and most sought after Internationally.
HEY GERONIMO are sure to get the party started with their up-tempo indie pop party.  They have recently released their "Erring On The Side Of Awesome" EP which only solidifies their reputation for bringing the fun.
The following Friday March 14th we are working on emulating one of our highlights from 2013.  VIOLENT SOHO were so good last year that we have invited them back.  They headlined our rock n roll party and completely deserve the honours again this year.
Their achievements in the last 12 months have been astonishing with their new album "Hungry Ghost" debuting at #6 on the ARIA charts.  They have also been selling out venues all over the country and confirming their place as one of the most exciting guitar bands ever to come out of Australia.
BAD//DREEMS are an incredibly exciting new rock n roll band straight outta Adelaide.  Their new single "Hoping For" is one of the most played songs on Triple J and their stunning live show is proving to be one of the most in demand this summer.
THE SINKING TEETH are a three piece rock n roll band from Melbourne that are straight out of the mould of a proper hard working rock n roll band.  Seemingly on the road since they started, they could well be your new favourite band.
Last but not least is the true collision of music and surf culture on Friday March 21st with BAND OF FREQUENCIES presenting the Queensland premiere screening of 'The Transparentsea Voyage – A Modern Voyage with Ancient Creatures' featuring a live performance of songs from the film by Band of Frequencies + special guests, and artwork displayed by Howie Cooke (S4C).
The Transparentsea Voyage, like the marine mammals that swim in the sea and communicate through sound & song, this documentary takes the viewer on a sensory journey of the making of 23 songs in 23 days all while exploring by sea and land, one of the most populated coastlines in the world, Southern California…
"The first line up is a testament to the health and diversity of the Australian music scene is at the moment.  By the time the event comes around most of these bands will be well and truly entrenched in our musical consciousness." GRAHAM ASHTON – Bleach* Festival Music Programmer
Get set to get wet!  Get ready to party!  Bleach* Festival is the biggest and most diverse celebration of everything there is to love about the Gold Coast and a whole lot more!
See www.bleachfestival.com.au for program events.
Bleach* Festival 2014 First announce
SOUNDLOUNGE
CURRUMBIN RSL
Friday 7 March
ELIZABETH ROSE
THE TROUBLE WITH TEMPLETON
HEY GERONIMO
Friday 14 March
VIOLENT SOHO
BAD//DREEMS
THE SINKING TEETH
Friday 21 March
BAND OF FREQUENICES PRESENTS
THE TRANSPARENTSEA VOYAGE
Doors open 7.30PM
Tickets onsale now – www.bleachfestival.com.au
This is a cool video and song by Hollywoodfun Downstairs and I love the name. I like what this said about them
It's refreshing when a band comes along who aren't seeded in the idea of being "so post-modern", or so
post-anything to be infact. Wellington three piece Hollywoodfun Downstairs are straight-up fun; some
might call them "punk", others might call them "art-rock"… infact the word "spazzy" comes up once
or twice in conversations. But fact of the matter is the hard-working triumvirate, born in London by
way of Tokoroa and currently residing in the capital (Wellington), have enamoured many with their
live shows over the past 12 months than no matter how you try to pigeonhole them, the fundamental
theme throughout their music is having a good time.
Try adding a post-prefix to that…
The band have recently released debut long-player The Mancunian Swing.
Lips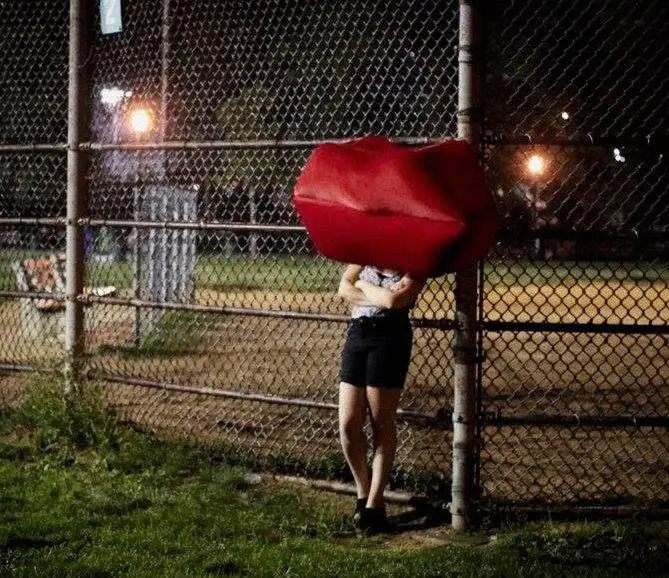 Lips is a talented NZ Electro soul synth living in New York. I like what she was doing as an artist and an interview was a must. So read on and find out why is going places.
1. How did winning a Silver Scroll help you as an artist?
It gave me confidence in my songwriting, and encouraged me to keep writing.  Also, it opened up a lot of doors for me in New Zealand and I was able to play bigger shows with the added exposure.
2. Why did you decide to move to NYC?
I was working in NZ as a freelance keyboard player which was great, but I love American music, particularly soul/blues/jazz/rnb and I wanted to move to the heart of it and soak it up for a while.
3. How has living in NYC helped you as an artist?
Someone said to me the other day that living in NYC is like looking in a mirror; it forces you to identify what it is your good at, and what you have to offer.  It forces you to find your voice.  And that's what NYC gave me, I started writing a ton of music, I started singing, and then eventually I formed Lips.
4. How has new surroundings helped inspire you when writing music?
It's a different tempo in NYC compared with NZ.  There's a heightened energy and I think that comes out in the music that's made here.  It's a bit darker I think then alot of the music made in NZ, and I would say that's true of the music i have written since moving here.
5. Whom would you most like to collaborate with?
Damon Albarn and Sampha.
6. When will your EP be out in Australia?
December 11th!
7. What does 2014 have in store for you?
I'm writing a full-length album, going to NZ to make the music for a play, and I plan to play a bunch of shows all over.
8. Are Australian tour dates on the cards?
Not yet, but hopefully soon!
9. What would we find you listening to at the moment?
Fingazz, Teddy Pendergrass and  Alanis Morissette.
Nathalie Facundo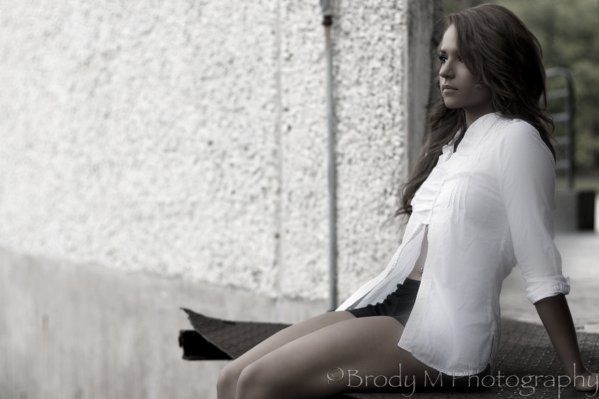 Photo by Brody Murakami
Nathalie Facundo is an actor/model and singer. She is from New York, I came across her stuff online and liked what I saw and read thought an interview was must you can listen to the interview here
http://www.modelmayhem.com/3007298
Audio clip: Adobe Flash Player (version 9 or above) is required to play this audio clip. Download the latest version here. You also need to have JavaScript enabled in your browser.
Client Liaison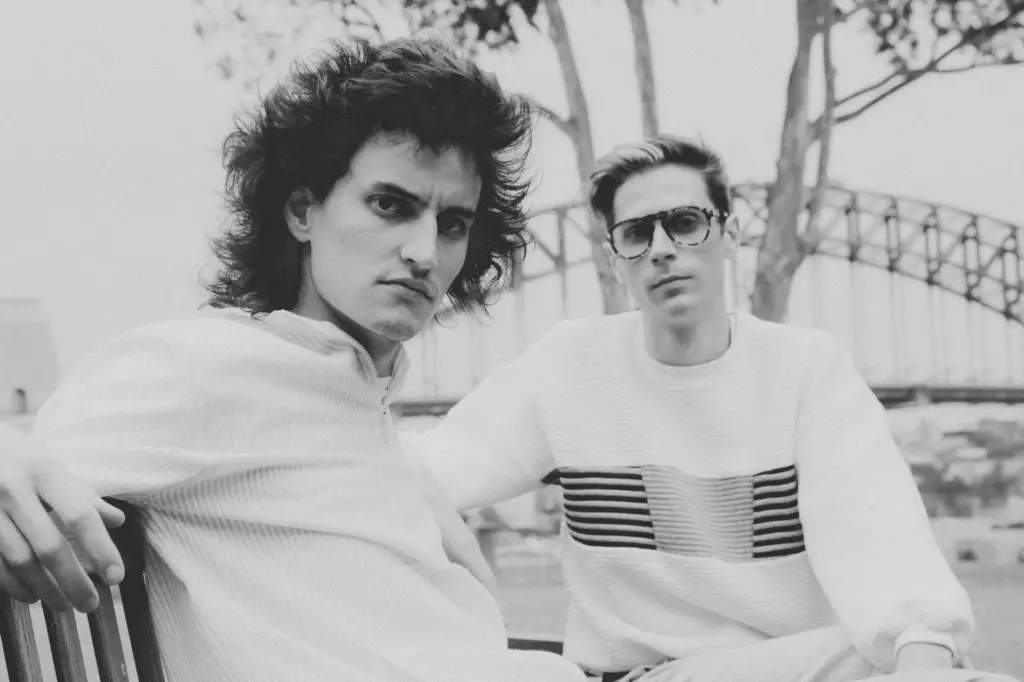 Client Liaison are probably one of my favorite groups of the year. This talented Aussie duo has such amazing songs and they always put on an awesome live show. I for one love what they do with their music. Their sound from the Aussie 80's and once you hear you will be hooked.  So naturally I had to interview them for the site. So read on.
https://www.facebook.com/clientliaison
1. Are you at all surprised how things have gone for you so far?
Yes and no, each day new opportunities arise and new songs are formed.
2. Did you think you would gain a following so quickly?
Not at all, we are humbled by any form of support be it a Facebook 'like' or a ticket sale to one of our shows.
3. How do songs come to you guys when writing them?
Harvey focuses on the beats, Monte focuses on the lyrics
4. Will their be a full album in the pipeline soon?
Yes in 2014
5. If there's one place in Australia that you could play there where would it be?
Its a tie between The Spirit Of Tasmania and the House of Representatives
6. Do you think the beloved Li-Lo and wine coolers will ever make a proper come back?
When did they ever leave?
7. How long did it take to put together the End Of the Earth video clip?
Harvey was bookmarking clips he liked from Youtube for a few months before realizing they could make the backbone of a great clip.  We filmed each other in front of a green screen one afternoon and put it all together soon after.
8. If you could put together the ultimate line up for a Client Liaison show who would be in it?
Too easy:
Ken Davis, John Farhnam, Daryl Braithwaite, Tina Arena.
9. What does 2014 have in store for Client Liaison?
We're excited to release more music and videos, also we're embarking on a diplomatic tour of Tasmania and touring Australia