I, a Man Announce 'In Time' Melbourne Single Launch
@ The Luscombe Street Community Gardens
I, a Man spent most of 2013 locked away in The Alamo Studio working with long-time production team Tim O'Halloran and David Williamson crafting their debut LP.
Gravity Wins Again, was mixed by Tim Whitten (The Go Betweens, Augie March, Art of Fighting), and mastered in the US by Roger Siebel at SAE mastering and is due for release in March 2014.
The Melbourne four-piece will be back on the live scene in early 2014, showcasing cuts from their debut record.
'In Time' is the second taste from Gravity Wins Again and further expands on their signature hypnotic and expansive indie rock. A lush and dream like track with understated subtleties that are instantly memorable.
Catch the band for a special outdoor show at The Luscombe Street Community Gardens in Brunswick on
Saturday February 8th.
I, a Man 'In Time' Single Launch
Saturday 8th February 2014
Luscombe Street Community Gardens,
Luscombe Street Brunswick, Vic
Supports & DJs TBA
Doors 5pm – 10pm
Tickets $8+BF through oztix
tickets.oztix.com.au
For more info on the venue go to: www.facebook.com/HotDiggityFestival
Parx-e Web Zine wishes you all a safe festive holiday season. This website will still be in action. Just finding the time to write up an interview I did plus putting up a review. I am planning to add video content to the site on a daily and regular basis. This shall include reviews, editorial pieces and more. So who knows your music maybe be reviewed as a video piece. Thanks again for all your support this year in 2013. 2014 plans to be a killer year with the new cd out and my limited edition magazine as well. Thanks again and stay safe. Chris Parke
Hearts Like Wolves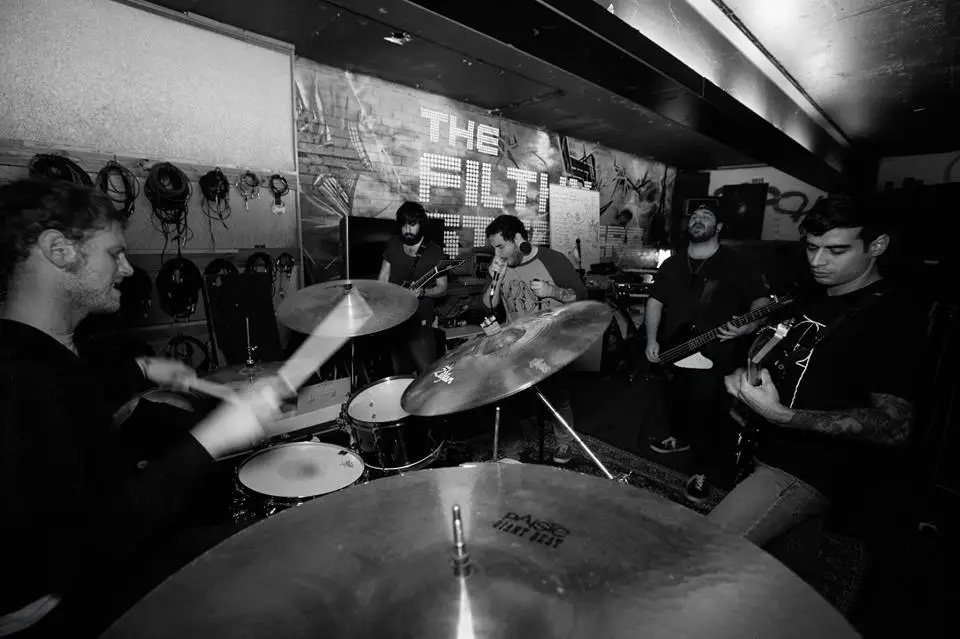 Hearts Like Wolves are a great Sydney band who music I dug when I heard it. So naturally an interview was a must. So read on and find out more.
https://www.facebook.com/heartslikewolves/
1. How did the band form?
1. The band started in 2010 with members Phil Nomad, Steve Mace and Daniel Soria soon after Daniel Danielo and Haddad joined the band and the rest is really history.
2. What's been the highlight so far?
2. So far doing the current tour of The Cause EP and supporting Norma Jean at the hifi has been our current favorites.
3. How important is playing underage shows and all ages to you?
3. Very important as every show matters and all ages deserve to see a live show.
4. How does regional touring help you as a band?
4. It helps a lot as the last statement says every show matters and everyone deserves to see a live show no matter where they are located and the people are very thankful for you making the trip to play.
5. What has been your favourite show to date?
5. Supporting Norma Jean at the HiFi in Sydney would have to be a memorable one.  To be able to play on a large stage supporting a great band was something we will all cherish.
6. How does radio and online radio play a part in what you do and reaching new audiences?
6. Well it depends really It will only get you as far as you push it.
7. How important is social media to you as a band?
7. Very important as it's the most common form of communication today.  It allows us as a band and the people to maintain contact with one another and helps promote events and allow people to keep updated with what is happening with the band.
8. What does mean to connect with your fans?\
8. It means so much to us as we want to connect with our fans on a personal level and we do not want to distance ourselves from them in any sort of way.
9. If you could have any body in a video clip who would it be?
9. There are so many but at the give moment it would be numerous to have Dave Grohl from the Foo Fighters to make a cameo of some sort.
10. What does 2014 have in store for the band?
10. Hitting the road and keep honing in on our art.
The Crimson ProjeKCt
Adrian Belew • Tony Levin • Pat Mastelotto Markus Reuter • Julie Slick •
Tobias Ralph Performing the Music of King Crimson
Public Opinion Music are pleased to announce the exclusive Australian release of The Crimson ProjeKCt – 'Official Bootleg Live – Extended Edition' double CD.
In conjunction with the upcoming Australian tour, Public Opinion's exclusive double CD release by The Crimson ProjeKCt features live performances of their 2012 Dream Theatre tour, plus recordings from March this year, live in Tokyo.
This 'Official Bootleg Live' double-CD is exclusive to Australia.
Also announced is a change in venue for the Sydney show on Friday, January 10, from The Manning Bar to The Hi-Fi, Sydney.
This tour will be the first time Australia has had the opportunity to witness the power of King Crimson and the three hour live performance is sure to be unforgettable.
The Crimson ProjeKCt – 'Official Bootleg Live' will be released on January 14, 2014.
The Crimson ProjeKCt January 2014 Tour Dates:
Tuesday 7th – The Studio, Auckland
Thursday 9th – The Hi-Fi, Melbourne
Friday 10th – The Hi-Fi, Sydney
Saturday 11th – The Hi-Fi,
Brisbane Tuesday 14th – Fly By Night, Fremantle
This is Back Back Forward Punch rad new song Emergency Bow Tie, it's a catchy funky electro tone. It grabs you with one go. I found it enjoyable to listen to and I can see them getting some love from this song.
Best Of 2013
This is my best of list for 2013 as you can see a lot on here, so if you wanna know more, comment and ask I'll get back to you.
Albums, eps are in no particular order. Any images used here are copyright the respected holders.
Jillette Johnson – Water In A Whale – What can I say but Jillette album is a fantastic debut album for an artist who writes all her own songs that are so beautiful to the ears.  She is an amazing american aritst you've just gotta listen to.  A lot of her songs are around the piano and I love that and she does it so well.  Cameron is a good example of that.
Jonas & The Masssive Attraction – Live Out Loud – This Canadian rock band has delivered to me a first rate modern rock out this year.  Solid songwriting and musicianship, vocals and mixes up the heavy and the soft songs in a nice way.
Alpha Rev – Bloom – When I came across their single Sing Loud, I knew this was going to be something special.  Amazing vocals, incredible songwriting and musicianship that delivers.  They have been described as heartland rockers and once you hear what they do you will be hooked.
Courtney Jaye – Love And Forgiviness – Courtney Jaye new album is an awesome release.  The songs are very much influenced from the 70's and has that 70's rock sound going.  She is a fantastic singer songwriter and this is a first rate album, solid songs and songwriting.
Sons Of Rico – In Rico Glaciers – Sons Of Rico new album is a great indie pop release, the songs are well written, sung and performed.  It just gets you from the word go.
The Vaudeville Smash – Dancing For The Girl – The debut album for The Vaudeville Smash is such a good release 70's funk mixed with some 80's sounds to release a catchy well written and performed release that will get you dancing and in a good mood
Alexa Borden – Flares – real discovery here, she contacted me, loved what I heard and got sent the album, and mind was blown, fantastic indie pop music.
Joshua James – From The Top of Willamette Mountain – I love Joshua James, he is an incredible songwriter, he is indie folk and his songs are incredible, this album is no exception.
http://www.youtube.com/watch?v=MO0Ktrg4Qvo
These releases below are also amazing but I only could select ten but are also very much worth you listening and putting some cash behind
Samantha Fish – Black Wind Howling – Solid blues album that deserves to be cranked loud.
Kelsey Lewis – Beautiful View – This is a solid pop release for a singer songwriter who got the talent to go very far.
Massive – Full Throttle – Good old fashioned rock'n'roll done right by Melbourne band Massive.  Get it and crank it loud.
While you have done with that, King Of The North – Sound The Underground – just a solid rock'n'roll album by this talented Melbourne two piece.
Then get The Deep End – Cop This, another awesome Melbourne band doing rock'n'roll right.
Parachute – Overnight – I love this album, it's just a solid easy listening catchy pop/rock album
Imagine Dragons – Radioactive – The biggest band of the year put this album that got everyone talking.
Buchanan – Human Spring – incredible music from this Melbourne artist. Worth your time.
Catherine Traicos & The Starry Night – The Earth, the Sea, the Moon, the Sky – Its Catherine new album and it's worth your time listening to.
EP's
De̊ǰa  – Make Light Ep – fantastic release for a Melbourne electronica duo who are going so far.
The Solicitors – Made To Measure – catchy power pop ep from this great melbourne band.
Emily Kinney – Expired Love – fantastic singer songwriter from America who released this solid EP.  Worth checking out.
Big Shout out To Popboomerang Records and everyone on my new compilation CD when it comes out.  Thanks for being on my disc and thanks Popboomerang for putting out such amazing music. Plus all the rad people who send stuff my way, thanks very much it means a lot for a guy who runs this on his own.
Here are some bands you need to check out from Melbourne, they are all doing good things and need to be seen now.
Massive
King Of The North
The Deep End
Empra
Voodoocain
The Solicitors
If you have not checked out Kate Boy or Courtney Bartnett, you need to do so now.
Favorite solo artists
Samantha Schultz – rising singer songwriter with a bright future ahead of her.
Heather Longstaffe – talented country pop artist doing all the right things.
Jasmine Nelson – What a singer songwriter this aussie artist is.  She is something special.
Courtney Jaye – What a talent she is and why her album is on my best of list.
Hanna Grace – this talented singer songwriter from New Zealand is extremely talented as she is gorgeous.
Steph Hannah – I adore what Steph does as an artist, she is an incredible singer songwriter.  She has so much talented and is worthy of your time to discover she is going to go far.
Kate Martin – Incredible Melbourne singer songwriter who doing some good stuff
Iluka – A rising Sydney singer songwriter who doing amazing stuff that you need to check her out.
Samara – Fantastic Melbourne singer songwriter with an incredible voice and a EP to match that.
Bec Laughton – This girl got the voice and talent to go very far.
Amanda McCarthy – A rising country singer songwriter from America.
Georgia Potter – This talented Brisbane singer songwriter is gonna be a star to me, she got the look and talent to go very far.
My Artists Of The Year
Client Liasion – What a talented Melbourne duo these guys are, creating awesome 80's inspired music.  When I first heard End Of The Earth I knew they were something special and when they released Feeling it sealed the deal.  You need to check these guys out now.
De̊ǰa – This talented Melbourne DUO delivered the eletronica goods with their EP and their incredible live show.  These cats are going extremely far.  Worth checking them out, you will be hooked.
Actor Of The Year
Michelle Page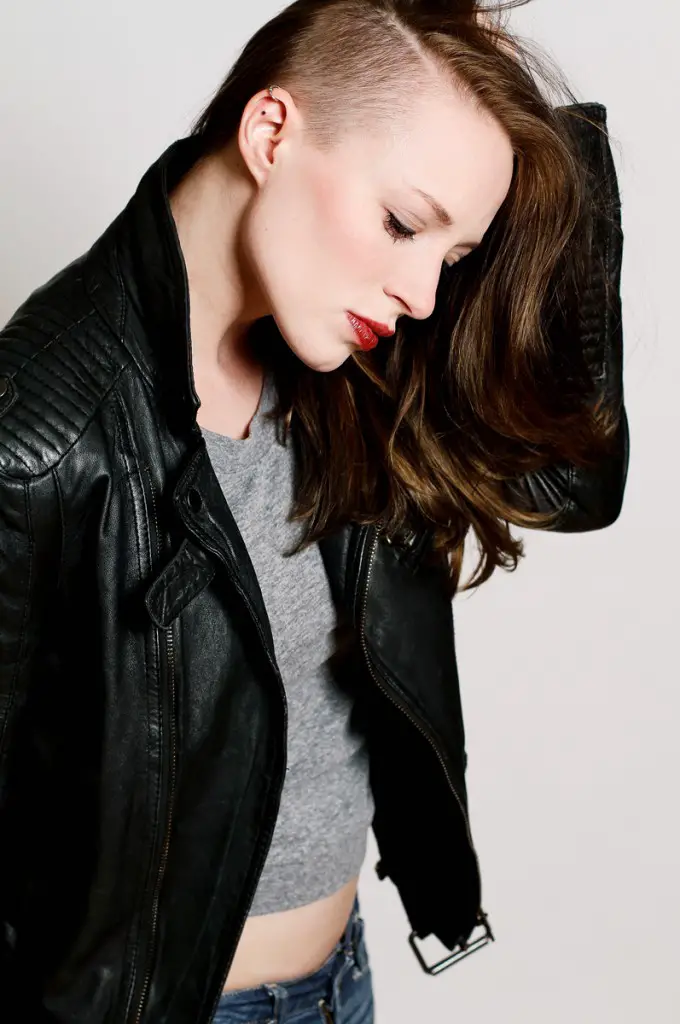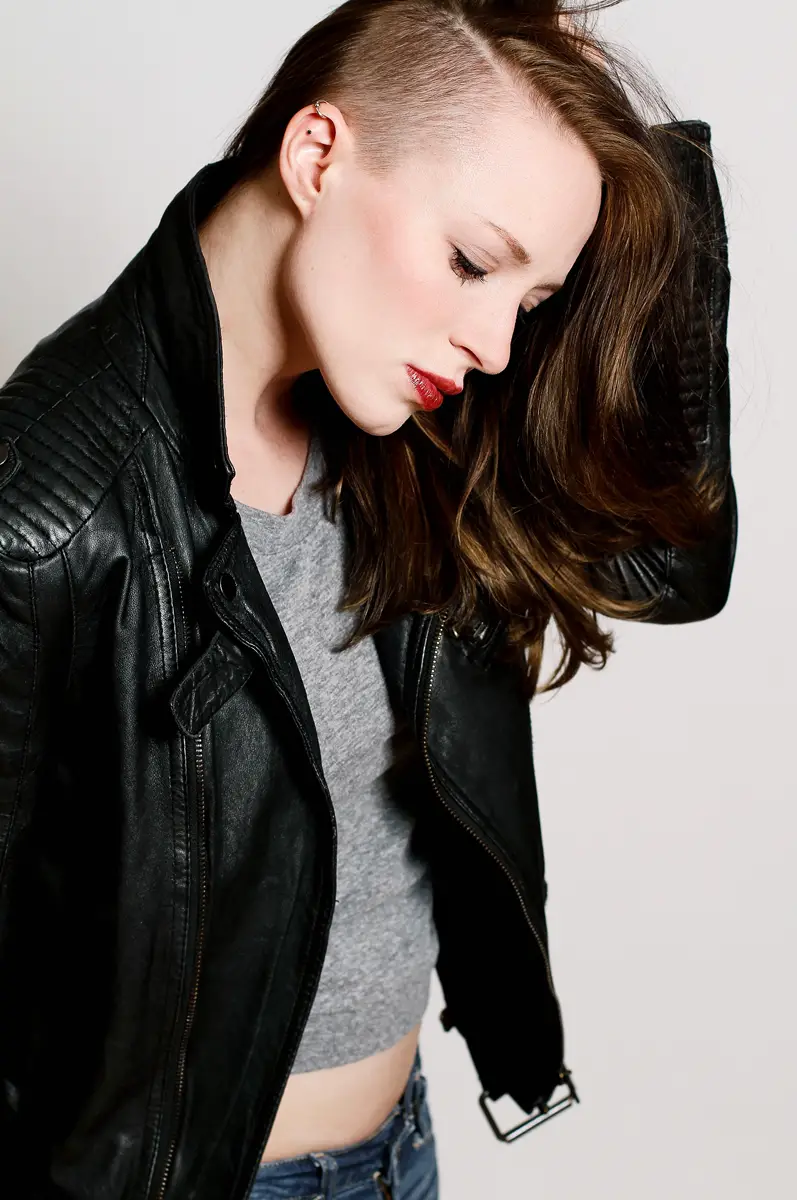 Photo by Casey Nelson
What can I say about her that I have not already said on this website but this talented lady is a star to me, with an amazing performance as Young Myrtle on American Horror Story.  This talented beautiful lady to me is the next big thing in Hollywood and she should be.
Beauty Of The Year
Tori Tate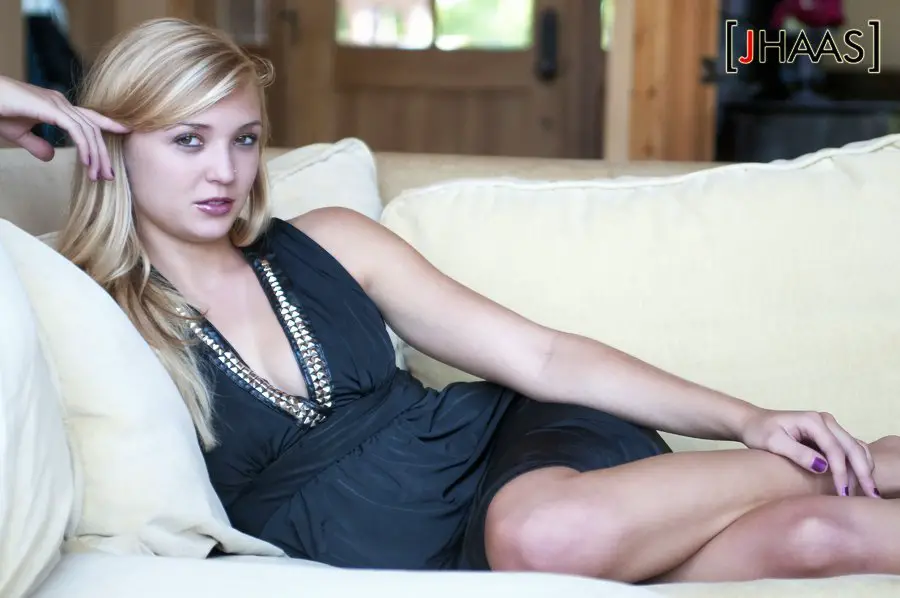 Photo by Jeffrey Haas
This gorgeous girl is a broadcasting journalism student, she is incredibly switched on, smart and beautiful.  She has talented to go far in what she wants to do and that I have chosen her.
Runner Up
Melissa Johnston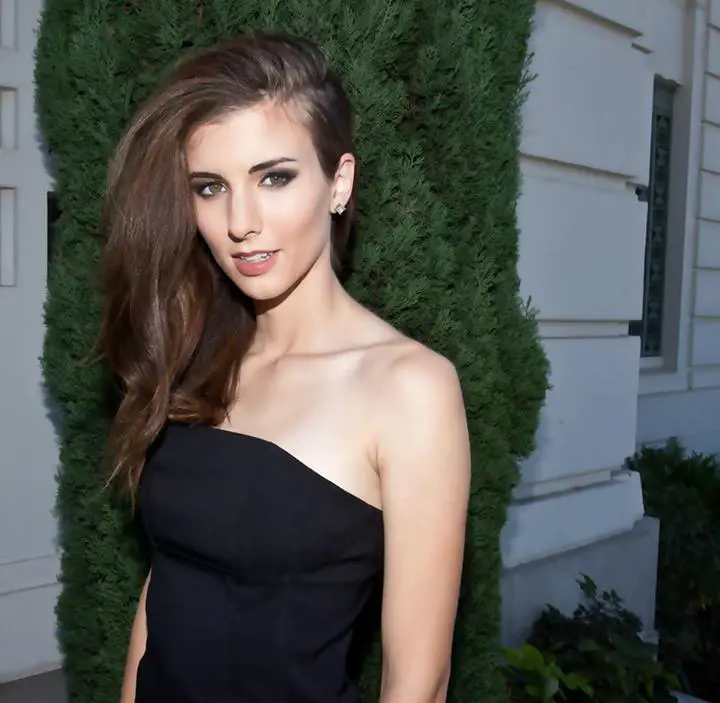 Photo by Andrew Arnold
This talented American actress is extremely gorgeous, she lights up the screen with her flawless natural beauty.  She is also switched on is a name to watch out for.
My Person To Watch Out For In 2014
Michelle Page
I give it to her every year because I believe in what she does as an actor.  She is kind, caring and just an inspiring person all round.  With her amazing performance as Young Myrtle in American Horror Story, it's easy to see why she gets the roles she does because of her incredible acting talented.  She will also be on the cover of my limited edition magazine.  She is a star to me.
Runner Up
Melissa Johnston
An actor to watch out for whom is hard working as well as being an all round nice person.  Watch out for her.
People to watch out for.
Silver Cities – awesome rock/pop band from Sydney with some catchy tunes your ears need to hear.
Girl Pilot – an amazing singer songwriter Sahara Smith with her new project. Will be worth checking out.
Avaberée– talented Brisbane group who has some amazing songs that deserve your ears
Heather Longstaffe – Talented country pop artist doing good things in America.  She is a star and is going to be huge.
Destiny White – talented singer songwriter with some pretty inspiring that are a joy to the ears.
De̊ǰa – This talented duo is going places and will the talk of the town real soon.
Jessika Alaura – this lady is working her way to making a name for herself.  She is an actor and a model.
Kate Boy – I've known Kate Akhurst for years because of this site and her new band Kate Boy have taken the world by storm with their incredible music.  They are doing everything right.
Katie Cole – Talented singer songwriter from Aussie who made the move to America a few years back and has not looked back since.
Kaitlin Thomas – American actor/model doing good and will be name to watch out for me
Denise Christine – American actor/model working hard to make a name for herself.
Jen Nikolaisen – Hard working American Actor doing everything right.
Olivia May – Actor/musician doing good things.
Elise Jackson – Incredibly talented actor doing good things.
Ella Cannon – Talented Aussie actor who is going so far
Gemma Kaye – An Aussie actor doing things right.
Favorite TV Shows
The Blacklist
NCIS LA
Hawaii 5-0
Castle
Favorite Movies
Mystery Road
Just have done over 500 interviews on this site.  Thanks to everyone who has supported me, let me interview them, send me stuff my way and become friends with me because of the site.  I am truly honored to have the support.  I ain't quitting any time soon. There a few people who I have interviewed on this site, who I am very close with and will continue to be friends and support. So this site will never stop happening.
I adore what Melody Rose does and I think she is an amazing talent and this song rocks. I can see her having an amazing career, you need to check out this song and get into what she doing. she is doing great.
Abreact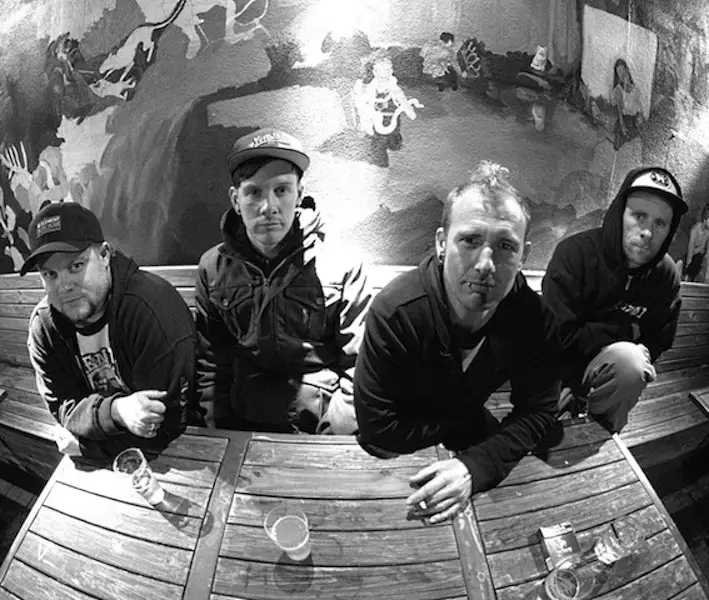 Abreact is a hardworking Bendigo hardcore/metal band. I dug what they were doing and I love my metal and hardcore bands and I needed to interview them to find out more so read on.
https://www.facebook.com/ABREACT1/
1. How did the band form?
Tim, Chris and I were known to each other as we used to play together when we were younger.
Tim and I met at high school; we were actually in the same class but didn't really know each other
until we realized one of us was a drummer and the other was a guitarist.  We met Chris at an after school
fight at the local footy oval, the fight never happened but Chris and the rest of us have been close and playing
music since then.  We discovered Mat online when we were searching for a new singer.  He was looking for a band,
we sussed out his previous work and he was exactly what we wanted.
A few emails back and forth and we met face to face; the rest as they say is history.
2. What's been the highlight so far?
We played Groovin The Moo earlier this year, so to get to play a big festival like that amongst some rad bands
was really cool.  Was interesting to see how the big boys did it, so to speak.  The crew were great and everything
was pretty chill.  We supported The Amity Affliction and In Hearts Wake earlier this year and that was a really cool
experience.  Great dudes, great bands and great fans!  I remember I ran through the crowd during our last song and
charged through a number of people spilling their drinks.  A few of them caught up with me after our set when I was
chilling at the bar, I offered to replace their drinks but they just wanted a hug?  Bizarre but awesome!  At that point
it was the biggest show we had played so we have fond memories of that also.  We released an album, I should
probably mention that right?  It's something we are really proud of.
3. How important is playing underage shows and all ages to you?
Under age shows are really important.  How else are you going to expand your audience if you don't keep exposing
your music to the underagers that are starting to get out there and see bands?
We haven't had many AA shows lately but we have a couple early next year so we are pumped for that.
4. How does regional touring help you as a band?
I think so.  We definitely have focused on it thus far.  It would probably come as a surprise to most people that
we have not played a great deal in Melbourne.  I think we have actually played in Sydney more times than Melbourne!
We are now looking at rectifying this with more Melbourne dates to come.  We just got involved with the wrong people at
first who kind of turned us off Melbourne a bit with their behaviour.  However we know some really great bands and people
now so we will be heading there a bit more next year.  We love going to regional towns as we grew up in one, so we know what
it is like to not really have the opportunity to see bands without travelling hundreds of kilometres.  I think the punters are
really appreciative that you have made the effort to go to their town as well.
5. What has been your favourite show to date?
It would have to be Mat's second ever show with us, which was a week before GTM.  We were on the Regional Roulette Tour
with King Parrot, Frankenbok and Heaven The Axe.  The night before, Ballarat, we were a little nervous as it was our first show
with him, he was feeling it too.  Nothing went wrong; we just weren't as relaxed or in the groove as we normally would be.
The next night was in Castlemaine.  I'm not sure what it was, the small room, the nothing P.A. or the fact that it was 7000
degrees on stage but something happened.  Mat blew us away.  He slayed that shit.  He felt a bit more comfortable I guess.
Couldn't wipe the smiles of our faces after that.  He had big shoes to fill; it wasn't an easy task by any means.
I don't think I will ever forget that, sitting back after our set, bathing in sweat like no one's business thinking "FUCK YEAH"
6. How does radio and online radio play a part in what you do and reaching new audiences?
Radio is great.  A lot of people listen to Radio regularly.  Some people have specific shows they listen to, or even specific
presenters that they really respect the opinion of.  It's another way to spread your music far and wide.  There could be a listener
in any part of the world, so if you can get some airtime it opens up more possibilities for new people to discover you and hopefully
look you up and see what else you are getting up to.
7. How important is social media to you as a band?
It's not the be all and end all, but it is definitely important.  It's a much more timely and direct way to be in contact with your fan base.
8. What does mean to connect with your fans?
We are always blown away when fans hit us up in person or on the net.  To think anyone even cares in the first place, let alone wants
some advice or even a story or two is amazing.  To share an idea or ideal, through music is really cool when people get it or even if they
have their own interpretations.  So being approachable and personable with fans is a must.  At the end of the day we
are just regular blokes and treat everyone equally.  None of this 'Us and Them' BS that some wankers carry on with.
9. If you could have any body in a video clip who would it be?
For me, probably Liam Neeson.  The dude is a huge unit and can crack skulls if you've seen TAKEN.  Maybe our singer Mat could
get him in the ring for a few rounds, press record, punish each other and you know see what happens!
10. What does 2014 have in store for the band?
We do have some cool shows coming up at the start of the yeah.  Moshfest in Adelaide.  King Parrot in Bendigo, In Hearts Wake
in Renmark.  Then we are taking some time off in Feb to write some more new songs and once they all sweet we will look to
record our second album.  Australian Tour a couple months after that (details will be announced soon) and possibly touring Indonesia
around September.  So yeah we certainly won't be sitting on our hands!
At Fates Mercy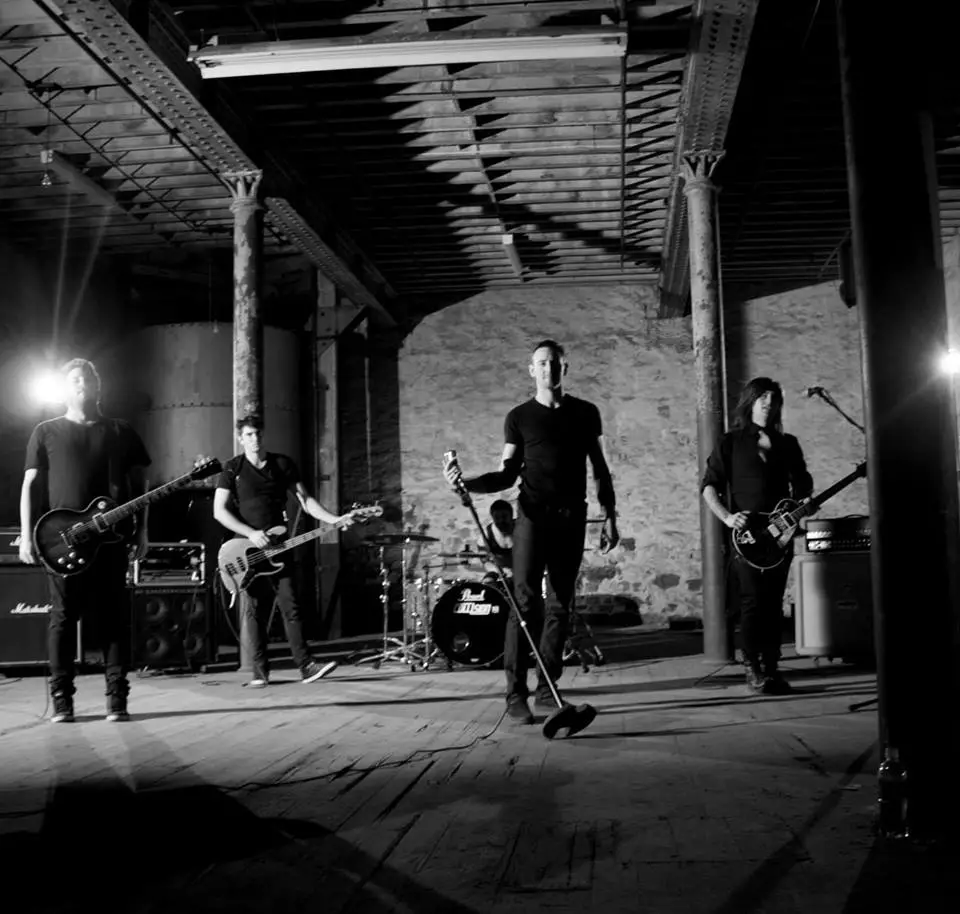 At Fates Mercy are a Adelaide post hardcore band doing good things. I liked what they were doing and thought an interview was a must and read on find out more.
https://www.facebook.com/atfatesmercy/
1. How did the band form? 
The band has been in existence since 2008 with a variety of different members who have come and gone through different stages.  The current line-up is our most solid writing & performing force to date, and it has really only been the last year of having this line-up that we have felt we could take our sound more seriously and embark on the process to go from mediocre group of guys playing instruments, to the potentially recognizable sound that accompanies a band people strive to listen to.
Jim (guitar) and Benn (vocals) have been in it from the start, drinking beers and jamming with other original members in spare time at the local rehearsal room.  Jimmy (guitar) moved from bass when the line-up was re-shuffled and joined a few years back along with Will (drums) who took over the sticks after being mates with the band beforehand.  Ben (bass) was selected to join after a social media campaign to audition prospective bass players was launched.  Finally feeling like the band is complete and everyone has taken ownership of their respective roles, has allowed the writing process for the songs to happen more fluidly and the resulting new music is something we all believe in.
2. What's been the highlight so far? 
So far the highlights keep getting bigger and better with each week but the biggest highlight so far would have to be the release of our debut music video.
3. How important is playing underage shows and all ages to you? 
Underage shows are extremely important as they give the younger fans a chance to see the bands they listen to at home play live.  For us it is a huge part of our target demographic, at least 30%, so having the ability to share our music live with all of our fans is very important to us.
4. How does regional touring help you as a band? 
We are about to embark on regional tours and to this point have had little experience on it.  From conversations with our brothers and sisters in other bands, as well as with friends who hail from regional areas, regional shows are like all ages shows.  They give people who couldn't normally interact week in/out with the music and scene they associate with, a chance to catch live music and rock out with their friends in an environment closer to home.
5. What has been your favourite show to date? 
I'm sure each individual member can recall a show that they enjoyed and they wouldn't all be necessarily the same.  To answer the question, let's say that Ben's first show in the band was particularly special because it announced the start of a new era of bigger and better things for AFM.  It was a show supporting Buried In Verona at Black Market in Adelaide.
6. How does radio and online radio play a part in what you do and reaching new audiences? 
It speaks for itself, literally.  Radio and online radio are two great mediums to discover and enjoy new music.  For the band, there is something special about hearing one of your songs on the radio and to think others out in the world are listening to the same thing is amazing and very humbling.  Radio helps us reach new audience by sharing our sound with people we would not normally know how to gain access to.
7. How important is social media to you as a band? 
Extremely, it is so commonly accepted as the platform for any artist to share their work, and we find it the easiest bridge between band room and audience to interact, share and communicate on all things relating to the band.
8. What does mean to connect with your fans? 
It means everything.  Fans are what drive the band both to perform live and continually strive to make every song better than the last.  Seeing someone singing along to the words at a show, or receiving a positive comment from a complete stranger means the world, and truly makes you appreciate the fortunate position of being in a band people actually enjoy.
9. If you could have any body in a video clip who would it be? 
Haha, I dunno.  Oprah?  Apparently she has a little influence in getting people to think/see/hear things?  It would also be great to have Victoria secret's models on hand for a music video for a day.
10. What does 2014 have in store for the band? 
Bigger and better music, shows, opportunities, travel and exposure.  2014 is the year we kick start the new At Fates Mercy image and sound.  We can't wait to show the world what we have got in store for them!