Iconic frontman Peter Murphy has announced the Mr. Moonlight Tour, celebrating 35 years of Bauhaus.  Murphy, who has started working with producer Youth (Killing Joke, The Verve) on the follow up to his 2011 critically acclaimed solo effort, NINTH, will play three shows in Australia this December with a full band performing only Bauhaus material.
Says Peter, ?Since 2006, I have included my Bauhaus work into my solo work as a way of tipping my hat to my own audience? those who discovered my early work as well as new and old fans of those years? strong wishes to hear the music of my band crackle and spark in the live arena. Being the foremost advocate of this Bauhaus work, I decided the time was ripe to at last give a pure Bauhaus experience in one Mr. Moonlight world tour. Mr. Moonlight is alive and well, don't doubt it.?
Bauhaus formed in 1978 and achieved worldwide cult status that continues to this day. As the main man of the acclaimed outfit, Peter Murphy helped usher in ground breaking opaque moods and atmospheres into the post-punk landscape. Bauhaus originally split in 1983, but eventually bowed to public pressure to reform in 1998 and again in 2005. The Mr. Moonlight Tour will be the first time since 2006 that Peter Murphy will perform full Bauhaus sets, and the first time ever that he will do so on his own.
Mr. Moonlight: Peter Murphy celebrates 35 years of Bauhaus Performing Solely Bauhaus Material
TICKETS ON SALE MONDAY 28TH OCTOBER AT 12.00 NOON
Tuesday December 10th Brisbane – The Hi-Fi
Wednesday December 11th Sydney ? Manning Bar
Thursday December 12th Melbourne – Corner Hotel
LIMITED QUANTITY OF PREMIUM PASS MEET & GREET TICKETS AVAILABLE
There has been a lot said about Joshua James, many accolades have been placed upon the head of the young and uber-talented Nebraska-born, Utah-based rock and folk singer. But never before have Australian music fans been privy to a direct release in our territory. Now, thanks to Cooking Vinyl Australia, his latest album – From The Top of Willamette Mountain – has a release date and will be preceded by the infectious first single 'Queen of the City'. The album will appear on November 15 as a deluxe package to introduce him to Australian audiences in anticipation of a brand new album that will be released next year.
Strangely familiar while refreshingly innovative, James' songs reflect a distinct American ache, while his sweetly hoarse vocal appears tremulously fragile one moment, soulfully-fuelled by a grunge rock drive the next. From The Top of Willamette Mountain has already been met with widespread critical acclaim largely due to James' arsenal of relentlessly impressive songs, songs that don't necessarily labour over the flawless take, but rather focusses on the honesty while escaping the traditional confines of the folk genre.
The album's first single – 'Queen of the City' – came out of a late night, whisky-induced haze, depicting the internal paradox of good and evil, the id and the ego, faith and doubt.
From The Top of Willamette Mountain
will be released on November 15 via Cooking Vinyl Australia
WHITAKER RELEASE WICHITA EP AND
ANNOUNCE EAST COAST TOUR DATES
?Wichita?, the five-track EP from Melbourne?s own Whitaker, is set for independent release on November 22nd and the band head off on a run of East Coast tour dates.
Rule number one when Whitaker were making ?Wichita? was that nothing matters more than the vibe. As a result, a lot of what you hear on the EP was recorded in old halls and awesome sounding spaces around Melbourne. The title track ?Wichita? saw the Abbotsford Convent's auditorium filled with a choir of the band?s friends and two brothers playing brass. Party vibes ensued.
Produced by good friend Jono Steer (Hayden Calnin, Gypsy & The Cat, Ainslie Wills) work began on ?Wichita? in July 2013. Wichita is the embodiment of Whitakers sound. It is joyous, patient, thoughtful, raw and intense. Made under the bands own steam, they believe it to be their best work yet and a sign of things to come.
Existing over the years in many forms and with many names independent Melbourne band, Whitaker, has for the best part of a decade been relentlessly creating, releasing and touring new music. At its core, Whitaker is formed by the dedicated talents of Ryan Meeking, Brett Scapin and Simon Rabl – musicians raised by Melbourne?s vibrant music scene.
?Wichita? is the follow on from the band?s 2012 debut self-titled LP. Independently released, the album was recorded two years prior in Atlanta, GA with acclaimed producer Nick DiDia (Powderfinger, Pearl Jam, Bruce Springsteen) and was received by sold-out audiences and smiling faces.
Some have likened Whitaker to the illegitimate cross-child of Elbow, The Shins, Warren Zevon and Billy Joel. See Whitaker live and make up your own mind.
NOVEMBER TOUR DATES
Fri 15 Nov ? Alhambra Lounge, Brisbane QLD ? Supporting Gossling
Wed 20 Nov ? The Corner Hotel, Melbourne VIC ? Supporting Gossling
Sat 23 Nov ? Oxford Art Factory, Sydney NSW ? Supporting Gossling
Fri Nov 29 ? Revolver, Melbourne VIC
http://www.youtube.com/watch?v=GHbyNrGXpAA
Prince has a rad new song called Breakfast Can Wait and if you love Prince you will love this song. Prince is such an amazing talent and always doing something cool and this is no exception.

I can't wait to hear the new album bring it on.
Samantha Schultz
Photos by Irene Austin
Samantha Schultz is my beauty of the week as she is an incredibly talented gorgeous singer songwriter from Canada now living in Los Angeles. I love what she does as a singer songwriter, I think is a talent worthy discovering. This is why she my beauty of the week.
http://www.samanthaschultzmusic.com/
Irene Austen Photography
Irene Austen Photography
Irene Austen Photography
The Grand Rapids
The Grand Rapids are an awesome Melbourne band doing good things. Like what they are doing so thought an interview was a must. Sasha from the band answers my questions.
http://www.facebook.com/Thegrandrapids/
1. What was inspiration behind the album?
Lightness & darkness, beauty & unsightliness, all in the same story. The skull imposed Twiggy on the cover says it all. Both sides of the coin are wonderful in their own right and from the right angle. You just need to stand in the right spot & open your mind.
2. How was the recording process like for the album?
In a word: long & drawn out & expensive & frustrating & humbling & expensive & ultimately fulfilling.
3. How did you get your song ideas for the songs?
Generally by randomly mumbling along to melodies that are written & phrases, passages, sentences, ideas just seem to manifest. I dont know how it happens & I'm not going to argue.
4. How did the structure for the songs come about?
See above!!!
5. Are you happy how the album turned out?
Just like all things I see good & bad, or should I say things I would have preferred differently. "Blow Up" has turned out just as I kinda thought & that is very satisfying.
6. What kind of buzz do you get from playing live?
Kinda what it's all about really.
7. What do you hope the album will do for you?
Get our name out there so we can do some shows around & about & people may of heard of us & come along so we can fry their minds.
8. Are you happy with the response the band has gotten from what you guys have done so far?
Its been a long, slow start but some things are happening one hopes, so we will see.
 
9. How often does a mental blank happen when trying to write songs?
Im not sure! I'm having a mental blank.
10. What does 2013 mean to you?
Politically a nightmare!!! Travel: a bummer not getting to Japan. Personally: getting grumpier, missing my dog & haven't seen my family enough. The band: still improvement in everything we do but heaps to be happy about.
Samantha Fish – Black Wind Howlin' (Ruf Records)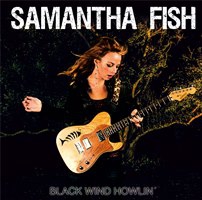 Black Win Howlin' is the new album for American blues artist Samantha Fish and boy it's a rocking album. It kicks off with the fast paced blues rock number Miles To Go and shows off her musicianship, songwriting and lyrics. Kick Around is a catchy blues number which shows off her vocals, lyrics, songwriting and musicianship. It has a bit of a boogie woogie thing going on. Go To Hell has a blues rock thing going on, it is performed with Paul Thorn who sings on the track. It's a well written song that shows off the musicianship and of course the amazing songwriting. Sucker Born with Jumpin Johnny Sansone is a solid blues number has solid guitar playing, love the use of the harmonica, Samantha voice shines here.Over You is more of a ballad, there is use of acoustic guitar, it's more laid back and let's the vocals and musicianship do the talking. It's a well written song and the guitar playing is excellent. Who's Been Talking has some excellent guitar playing and harmonica playing. Lay It Down is a solid blues tune that shows off the songwriring, musicianship, vocals and lyrics. Let's Have Some Fun is just Samantha and guitar but not electric. It's a real laid back blues number that shows off songwriting and vocals. Heartbreaker show off the musicianship and songwriting. It's a rocking tune. Foolin' Me is another rocking tune that shows off the songwriting, musicianship and vocals. Black Wind Howlin' is the title track off the album and doesn't disappoint, it's a straight up solid blues tune that shows off the songwriting and vocals. Last September is a good way to finish off the album, it's a laid back upbeat tune that has a good use of the fiddle. Some excellent guitar playing as well. This is a well produced album and fans of blues should not hesitate to check this album out, it's very much well worth a listen to crank loud. Good stuff.
Seriously it's amazing what teenagers are doing these days, heck in my day, I was all about hanging with my mates and yes their were people back then who were young doing stuff like Silverchair, now these days you have them on top of music charts and creating music like this.
Breathe In ft Wafia, a beautifully arranged and produced track, marks the first single of Japanese Wallpaper forthcoming EP, featuring the effortlessly forlorn vocals of Brisbane native Wafia. The song constitutes the second collaboration between Japanese Wallpaper & Wafia, after his remix of her original Alice
This is a really good song. No two words about it. Amazing what people are creating now.
Kaitlin Thomas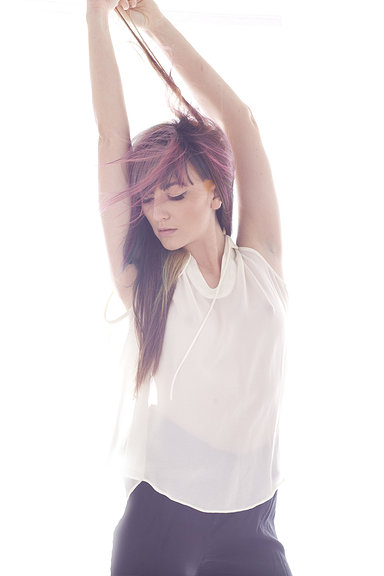 Photo by Photomezzo
Photos by Michael Marion Kluch Photography
Kaitlin Thomas is my beauty of the week, I think she is incredibly gorgeous, an actor/model who is going to go places. If you read the interview, she gives a good indication of that. I think is going to do good things in the future. I for one will be supporting her in what she does next.  To find out more visit her site here. http://kaitlinrthomas.wix.com/kaitlinrthomas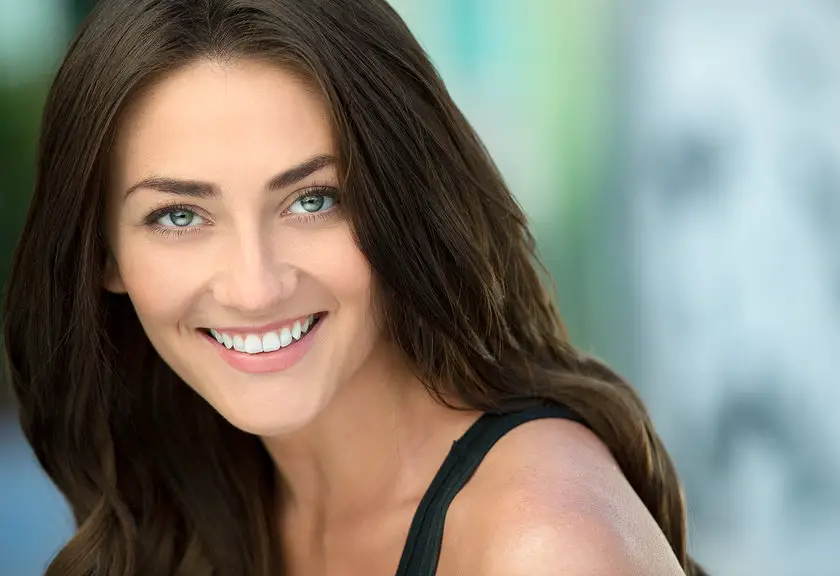 Photos by Dylan Patrick Photography
I am obsessed with Client Liasion and this is their new song and this rocks. I dig what they do, think it is amazing. These guys are doing something good and you need to hear it.