The talented band is playing November 2 at Northcote Social Club. So get on board and go to the show.
They are also playing three shows at the notorious Woodford Folk Festival!
28th Dec – The Grande
30th Dec – The Grande
NYE – The Amphitheatre
Yeo been doing his thing for a while now and he good at it, this is his new song Girl and it's freaking awesome.
Get behind it and go to the launch Ding Dong on November 9 with Coach Bombay – event details here: https://www.facebook.com/events/166204150250575/
NEW SINGLE 'GRACE' & EAST COAST TOUR DATES
22-year-old Adelaide Folk artist Timberwolf has recently released his brand new single 'Grace' and is gearing up to take Australia by force on his national tour, which kicks off on Friday November 15th.
A tale of the love that won't work, 'Grace' encapsulates Timberwolf's earnest, heartfelt spirit, which has quickly captured the hearts of audiences nation wide.
2 of the tracks from his debut EP 'Man & Moon' have enjoyed rotation on many radio stations all around Australia including Triple J where they were played on various programs such as 2013, Home & Hosed  and Roots N All.
Not shy of packing up the van to play wherever he can, Chris as Timberwolf has spent the best part of 2013 touring the country and working hard to establish his name, having created the musical alias less than a year ago, and it's finally starting to pay off with a solid loyal underground following. This shows in already having played alongside the likes of Jordie Lane, Tigertown, Tanya Batt & Jack Carty, as well as sold out shows of his own.
Timberwolf will be bringing his renowned live show to stages all around Australia to celebrate the release of 'Grace', coupled with the release of the new film clip on Sunday 10th November.
"Such a gorgeous folky tune from a great young songwriter."
Sarah Howells – Triple J 
"Get amongst this if Boy & Bear and Mumford & Sons are on your playlist. You won't be disappointed."  
Dom Alessio – Triple J
"These are some really great tracks."
Andrew Edgson – Mastering Engineer, Studios 301 
TIMBERWOLF
Grace Tour
**Tickets on-sale now**
Friday November 15th  – Jive Bar, Adelaide, SA
Tickets on-sale www.moshtix.com.au 18+ only
Saturday November 16th – Acoustic Shed, Melbourne, VIC
Tickets available at door 18+ only
Sunday November 17th – The Evelyn, Melbourne, VIC
Tickets on-sale 
www.evelynhotel.oztix.com.au
18+ only
Friday November 22nd  – The Beresford, Sydney, NSW
Free Entry 18+ only
Saturday November 23rd – Hibernian House, Sydney, NSW
Tickets available at door 18+ only
Sunday November 24th – Sofar Sounds, Sydney, NSW
Tickets available at door 18+ only
Thursday November 28th – The Lass O'Gowrie Hotel, Newcastle, NSW
Tickets available at door 18+ only
Friday November 29th  – The Junkyard, Forster, NSW
Tickets available at door 18+ only
Sunday December 1st – The Brewery (Buddha Bar), Byron Bay, NSW
Tickets available at door 18+ only
Saturday December 7th – The Treehouse, Byron Bay, NSW
Tickets available at door 18+ only
Sunday December 8th – The Rails, Byron Bay, NSW
Tickets available at door 18+ only
Thursday December 12th – Beetle Bar, Brisbane, QLD
Tickets available at door 18+ only
MONA FOMA 2014 FESTIVAL LINEUP ANNOUNCED
The Museum of Old and New Art in Tasmania kicks off its annual Festival of Music and Art, where MONA's creative chaos spills out all over Hobart in a most unpredictable way.
MONA FOMA is back, but not as you know it; running from Wednesday 15 January to Sunday 19 January 2014, MOFO is skipping across the Port of Hobart and anchoring down at Macquarie Wharf (MAC1 and MAC2 to you) for the first time.
Featuring two stages, three orchestras, more than 200 artists and four hours' sleep a night (okay, so that hasn't changed), this MOFO program is all over the place. On purpose.
There's a dancing robot, a free-styling philosopher, prog-punk space opera, morning meditation, black metal with violins, gender liberationists, ambient electronica, string quartet protest music, a Krautrock pioneer, bluegrass Bach, improvised pipe organ, and the usual Bacchanalian nightclub mayhem of Faux Mo. Oh, and lasers. You know there will be lasers.
Since the first MONA FOMA in 2009, the five-day party has grown to become Tasmania's largest – and what some consider Australia's best – contemporary music festival (Helpmann Awards 2012), showcasing a broad range of art forms, including sound, noise, dance, theatre, visual art, performance and new media.
Curated by Brian Ritchie (Violent Femmes, The Break) with MONA senior curators Nicole Durling and Olivier Varenne, MONA FOMA is a festival designed to inspire new experiences in music and art. Continuing MONA's egalitarian philosophy, the MOFO 2014 program is pretty out there… but we trust you'll find a way. We're making it easy for you.
"Music is around us everyday, everywhere, whether we want it or not. Some people are lucky to find 'their' music to play or for listening at least once in their lifetime," MONA FOMA Curator Brian Ritchie says. "Others are not so lucky. MOFO is a curatorial gambling operation that aspires to increase your odds by widening options."
MONA is Australia's unique art experience and MOFO is the perfect time to visit Hobart for a museum and festival double-up. Go all-in, MOFOs. This one's got a wide winning margin.
MONA FOMA  |  JAN 15-19, 2014  |  www.mofo.net.au
LINEUP
ANSGAR WALLENHORST
ASTRONAUTALIS
AUSTRALIAN ART ORCHESTRA with NGAIIRE
AUSTRALIAN CHAMBER ORCHESTRA QUARTET
CHRIS THILE
CLIENT LIAISON
COLIN STETSON
CONRAD SHAWCROSS: ADA
FAUX MO
JOHN GRANT
KIM MYHR & KJELL BJØRGEENGEN
MATMOS
MICK HARVEY DOES SERGE GAINSBOURG
MORNING MEDITATIONS
ORQUESTA TÍPICA FERNÁNDEZ FIERRO
PERCH CREEK FAMILY JUG BAND
PIXAR IN CONCERT WITH TASMANIAN SYMPHONY ORCHESTRA
PSYCROPTIC
ROBIN FOX
ROLAND TINGS
SLAVE PIANOS & PUNKASILA with MICHAEL KIERAN HARVEY & RACHEL
SARAWATI
STRIBORG
SUN RA ARKESTRA
THE BOMBAY ROYALE
THE JULIE RUIN
THE ORB
TYONDAI BRAXTON: HIVE
& MORE TO BE ANNOUNCED
TICKETS
ON SALE MONDAY 28 OCT
www.mofo.net.au
FESTIVAL PASS: $99 / $85 concession or parent with child
Australian Art Orchestra: $35 – $65
Australian Chamber Orchestra Quartet: $40 – $55
Pixar in Concert with TSO: $29 – $89
Faux Mo door sales: $30 / $20 (with concession or Festival Pass) per night
Paper is OVER. Buy your tickets online. And remember: Festival Tickets are much cheaper, much easier and much, much cooler.
FACE THE MUSIC REVEAL FULL CONFERENCE PROGRAM TODAY
ARTS CENTRE MELBOURNE
NOVEMBER 15 & 16, 2013
Face The Music reveals its full program online today, featuring exciting new additions to the speaker line-up.
Information on the full program of 45 topical panels, practical workshops and 100+ Face The Music panellists is online now at facethemusic.org. Registrations for an exclusive program of creative workshop, small-group master classes and one-on-one meeting opportunities are now open. Reserve your place before positions fill up ? applications are now available online and close midnight Sunday November 10th.
Face The Music opens the conference with a special forum challenging the shakedown in Australian Festivals this year. Do we have a crisis? Or is it just a shift in what music punters want? Some festivals are having their best year ever, while some of Australia?s favourites like Homebake, Harvest, Parklife, Peats Ridge and Pyramid are cancelling or restructuring. What The Festival! Please don?t take our summer away! Face The Music presents people who should know: Festival creators Ken West (Big Day Out co-founder), Paul Sloan (Rock-It WA, Billions Australia), Groovin The Moo Promoter Steve Halpin and Blink (Camp A Low Hum, NZ).
With his band?s reputation cemented as one of Australia?s most prolific purveyors of indie-pop hits, two album releases and four entries in triple j?s 2013?s Hottest 100, Ball Park Music?s singer Samuel Cromack will discuss his song writing in an intimate APRA In Conversation with Triple J?s Dom Alessio, before joining presenters including filmmaker Darcy Prendergast and Rage Programmer Tyson Koh for Moving Pictures, discussing how great visuals can combine with a good song to leave a lasting impact.
Melbourne artist Courtney Barnett joins the Face The Music program for the APRA Songwriting Masterclass. Courtney has received numerous AIR and APRA Award nominations and played shows across the USA, UK and France. Her dense but honest lyrics combined with psychedelic folk and pop sensibility has caused chaos at CMJ in New York this week as ?people squeeze into every available nook and cranny to catch the Melbourne songwriter. ?the word is well and truly out? (themusic.com.au).
ARIA Award winning artist and producer M-Phazes has featured on releases from a who?s who of international talent (Talib Kweli, Redman, Kimbra, 360, Bliss N Eso). Yamaha presents a unique workshop opportunity to take a walk through M-Phazes unique production methods, focusing on drum programming and sampling, and providing an insight into the approach of one of Australia?s most sought after producers.
Held over two days at Arts Centre Melbourne November 15th and 16th, Face The Music is Melbourne?s annual contemporary music summit for artists and the music industry. With last year?s event selling out to a record number of local and global industry attendees don?t miss your chance to attend one of Melbourne?s most important events on the music calendar.
Also announced today are Face The Music speakers, Andrew Fuller (Lawyer), Andrew Furze (Hoodwink Productions), Andrew Hayden (Poison City Records), Anthony Zaccaria (Bolster Music), Cael Johnston (Destroy All Lines), Clinton Walker (Author), Dario Phillips (Music Tasmania), Dave Larkin (Dallas Crane), Dave Ruby Howe (triple j Unearthed), Denise Foley (AMIN Chair, QMusic), Dylan Liddy (Blue Max Music), Emily Kelly (Deathproof PR), Fee B-Squared (3RRR), Greg Macainsh (Skyhooks), Guy Blackman (Chapter Music), Joel Ma (Joelistics/TZU), Jordana Borensztajn (Comedian), Kirsty Brown (MusicNSW), Marcus Walkom (Media Arts Lawyers), Moira McKenzie (GI & Sanicki Lawyers), Randall Nolan (Blue Max Music, Premier Artists), Ros Abercrombie (Walker Abercombie), Tom Harris (White Sky), Tom Larkin (Homesurgery) and Woody McDonald (Presenter, 3RRR).
TICKETS AVAILABLE FROM WWW.FACETHEMUSIC.ORG.AU – ON SALE NOW
Face The Music 2013 – Arts Centre Melbourne, Friday November 15th & Saturday 16th 2013.
Awesome new song by Astrid and the Asteroids, they have got a new EP on the horizon and will be launching it this Sunday at the Kerbside Bar in Brisbane.
Plus Darren Middleton who if you live in Australia will know where he is from but for those that don't he was in Powderfinger, great Aussie rock band. He gone solo and here is the video for his song Let Go
Album to be launched on the 1st of November and doing a few dates
November 22 at The Vanguard, Sydney
November 23 at The Toff in Town, Melbourne
November 29 at Old Museum, Brisbane
Enjoy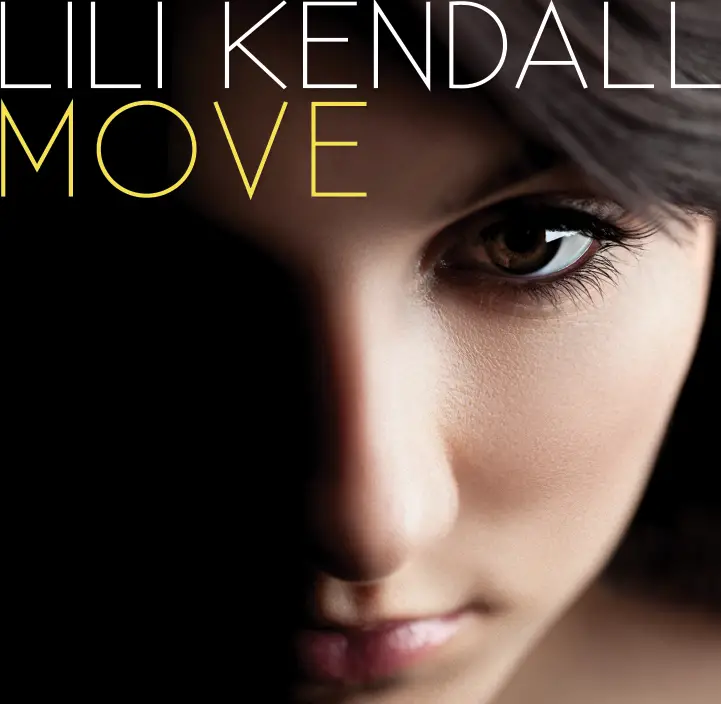 I think Lili Kendall is amazing and her new song Move is excellent. She is an excellent Aussie artist. The song was written and recorded in LA and thanks to her I have 5 copies to giveaway.  If you want one just me an email [email protected] with your address details and I will send one out, Please put move giveaway in the header.
Won't send you any spam or annoying emails. Just sending you some sweet free amazing music #LiliKendallMOVE
Warner Music Australia with support from Converse, Sharpie & eBay are delighted to announce the
launch  of  their  major  charity  Auction  to  help  raise  funds  this  October  during  Cancer  Awareness
Month.
Inspired  after  generating  funds  of  over  $120k  for  the  National Breast  Cancer  Foundation  in  2012,
Warner Music Australia has spent the past 18 months creating the inaugural In Their Shoes initiative.
In  Their  Shoes  is  the  aptly  named  major  worldwide  creative  project  which  has  seen  musicians
across the globe come together in the name of charity to hand design Converse sneakers.
The inspiration behind In Their Shoes was born on a beautiful Sydney summer's day, when Warner
Music's  blog Cool  Accidents set  about  to  film  an  'Under  the  Bridge  Session'  with  U.S  indie  band
Grouplove.  But before filming could even start, what really caught the crew's eye was a pair of
sneakers.  What at first appeared to be a pair of custom designed Converse sneakers worn by the
band's tour manager, in fact turned out to be a unique one off design by the bands vocalist and
Artist in her own right, Hannah Hooper.
Like  all  great  ideas  this  simple  yet  uniquely  created  Converse  sneaker inspired  the  beginning  of
Warner  Music/Cool  Accident's  In  their  Shoes  initiative.   Over  the  course  of  18  months  local  and
touring  musicians  were  asked  to  create  a  design  with  nothing  more  than  a  pair  of  plain  white
Converse sneakers & sharpie fabric markers.  The artists in turn put their own unique stamp on the
sneakers adding colour, design, humour and of course, their very own personal touch.
The result was an overwhelming 70 pairs of sneakers designed by a diverse range of musicians from
all over the world and from all walks of life.  Contributing Artists include Bruno Mars, The Black Keys,
Ed Sheeran, James Blunt, New Order, Kimbra, Macklemore and Ryan Lewis, Red Hot Chili Peppers,
Skrillex and of course, the pair that started it all, those designed by Grouplove.
These hand designed, one of a kind works of art will be auctioned off at the end of October via a
global auction on eBay with proceeds going to the National Breast Cancer Foundation or Charity
of the artist's choice.
The sneaker designs will be gradually unveiled from Monday October 7 th  through Cool Accidents
'Sneaker Peak' website and also at the official website www.intheirshoes.com.au
A  Public Exhibition will be held from midday to  7pm on Sunday October  27th at The Standard in
Sydney where all 70 sneaker designs will be on display.  Entry is all ages and by gold coin donation.
The  auction,  hosted  on  eBay,  will  go  live  on  Thursday  October  24th  at  6pm on  the  dedicated
page www.ebay.com.au/intheirshoes and bidders will be able to start their bids from $99.    There
will  also  be  a  shareable  function  that  will  post  people's  favourite  shoes  to  their  social  channels.
The auction will close on Tuesday October 29th.
In  Demand  (eBays  Charity  partner)  will  facilitate  the  auction,  with  all  sneakers  and  their  all-
important certificate of authenticity being shipped to their lucky new owners on October 30th.
See below the Full List of Contributing Artists:
Architecture in Helsinki – Atlas Genius – Billy Bragg – Birdy – The Black Keys – Bloods – Bobby Fox – Bon
Iver – Bruno Mars – Busby Marou – Charli XCX – Christina Perri – Cold Chisel – Dannii Minogue -Django
Django  –  Eagle  and  the  Worm  –  Ed  Sheeran  –  Eliza  Doolittle  –  FIDLAR  –  Flux  Pavilion  –  Frightened
Rabbit – Fun. – Gabrielle Aplin – Gorgon City – Grouplove – Illy – James Blunt – Jason Derulo – Jason
Mraz – Jay & Silent Bob – Jeff the Brotherhood – Jim Ward – Josh Ritter – Katie Melua – Kimbra – Lewis
Watson – Linkin Park – Lisa Mitchell – Macklemore & Ryan Lewis – The Medics – Michael Buble – Moby
–  Mutemath  –  Nada  Surf  –  The  National  –  New  Order  –  Nuggets  Inspired  –  Outasight –  Owl  Eyes –
Paramore  –  Passenger  –  Periphery  –  Plan  B  –  Pond  –  Portugal.  the  Man  – Professor  Green  –  Punch
Brothers  –  Red  Hot  Chili Peppers  –  Rudimental  – Sam  &  the  Womp  –  Santigold  –  Sarah  Murdoch  –
Simone Felice – Simple Plan – Skrillex – Stereophonics – Surfer Blood – Swift Kid – Tame Impala – Tegan
& Sara – Trey Songz – Wavves – The Wombats – You Am I – Zac Brown Band
Here is Clap Clap Riot rad new song, worth having a listen too, reckon the album will be a cracker
This is a cool remix of Passerine song Paris Morning. Talented artist and a cool remix worth getting your ears around.