Denise Christine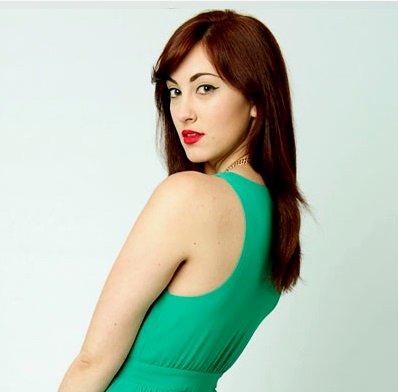 Photo by Harry Martin
Denise Christine is my second beauty of the week on the site as she is a talented actor, who is not only hard working but incredibly beautiful. I think she is a gorgeous talented women with a bright future ahead of her. She is seriously one of the most beautiful girls I have ever come across.
http://www.denisechristine.com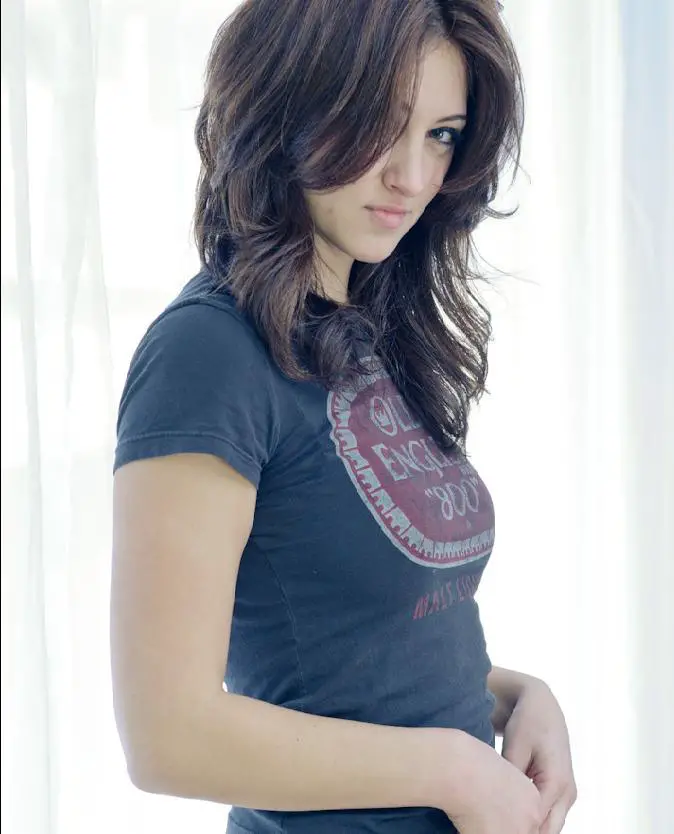 Photo by John DeFiora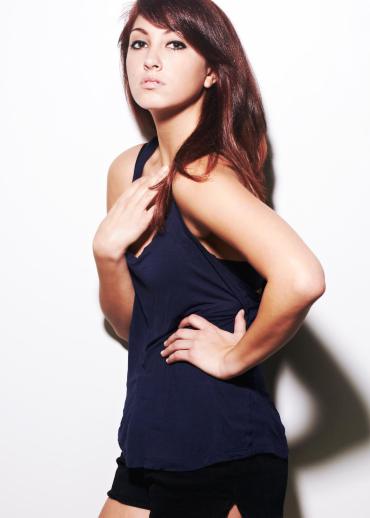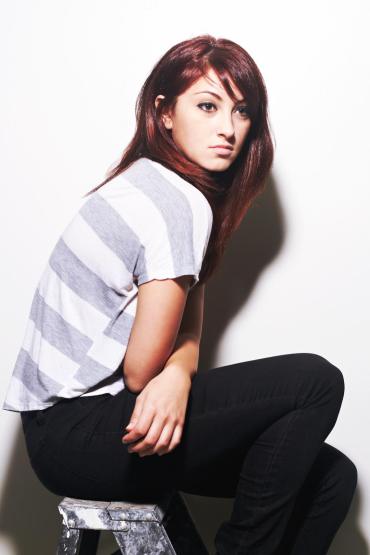 Photos by Ryan Jenq
Buchanan awesome new song Par Avion, I love Buchanan and what they do, their album is incredible and this song is really really good, Buchanan is going places.
This year the Big Draw is coming to Yarra Ranges and has the theme 'Draw Tomorrow'.
The Big Draw is an international initiative that attracts the participation of more than 200,000 people from across the world. It is presented by the Campaign for Drawing, an independent charity which raises the profile of drawing as a tool for thought, creativity, social and cultural engagement.
The Big Draw in Yarra Ranges is happening at four main venues, with a program of workshops and events supporting the interactive exhibitions:
Yarra Ranges Regional Museum, Lilydale 21 September – 3 November
Red Earth Gallery, Mooroolbark Community Centre 1-31 October
Memo, Healesville1-31 October
Arts Centre, Warburton1-31 October
Drawing is a universal language that unites people of all ages, abilities and cultures. It shows how line and observation can inspire imagination and invention. Drawing connects us with our environment and helps us to see, think and communicate.
"If you can draw, even a little bit, you can express all kinds of ideas that might otherwise be lost." – David Hockney, Campaign for Drawing Patron
For more information or to see the full program of workshops and events visit www.yarraranges.vic.gov.au/ach
Bookings can be made online or by calling 1300 368 333.
Highlights of the Big Draw program include:
Chalk the Skatepark in Lilydale, where people of all ages can learn how to use pattern and line to create a temporary public artwork by drawing on the Lilydale Hardy Street Skatepark with chalk.
Drawing in the Dark with Katz Cowley in Healesville, invites those over 18 to enjoy a glass of wine and explore the mystery of mark making in the darkness of the cinema using music and film as inspiration.
The Spirit of Fashion Illustration with Angie Rehe (Patsy Fox) at the Arts Centre, Warburton.
Family Day at the Museum in Lilydale, as part of Children's Week the Museum will come to life with free activities, performances and of course, drawing!
"The Big Draw has allowed people to draw, and to gather together to draw, in the same way that they gather together to sing… establishing the importance of drawing not only as a mode of self-expression but a tool in learning and in science and design."
Quentin Blake CBE, Campaign for Drawing Patron
Thursday, September 19, 2013 – Ten To Two Records are extremely proud to announce their
first  international  signing:  Nahko  and  Medicine  for  the  People,  releasing  the  band's  second
album Dark As Night in Australia on Friday, 27 September 2013 through Ten To Two / Inertia.
To  coincide  with  the  release,  Nahko  and  Medicine  for  the  People  will  tour  Australia  in
September-October  on  a  stellar  triple  bill  with  Xavier  Rudd  and  surf-folk  superstar  Donavon
Frankenreiter.
One of North America's most inspiring new voices, Nahko has developed a global following for
his deep and spiritual music that reflects the intensity of his personal journey and the diverse
musical influences of his Apache, Puerto Rican and Filipino heritage. Oregon-born and raised,
Nahko left home when he came of age, living and working in Alaska before settling in Hawaii
where  he  formed  Nahko  and  Medicine  for  the  People  with  percussionist  Hope  Medford  and
guitarist Chase Makai. The band's first album, On The Verge, immediately found fans around the
world with its universal themes, haunting melodies and Nahko's deeply moving lyrics. Fittingly,
Nahko took the music to the people, and the band toured the world to a rousing reception.
Returning  to  the  studio,  Nahko  and  Medicine  for  the  People  followed  up  On  The  Verge  with
second album Dark As Night, debuting at  #4 on the Billboard Top Alternative New Artist chart
and  #6  on  the  Billboard  Heatseekers  chart.  Effortlessly  weaving  together  a  complex  array  of
different musical styles and philosophies, Dark As Night is the manifestation of Nahko's journey
of  self-discovery  as  an  artist  and  human  being…  a  triumphantly  beautiful  record  born  of  the
desire to make music that nourishes the soul. Music that bridges tribes together.
Critically acclaimed, socially conscious and revered by their fans, Nahko and Medicine for the
People are absolutely not to be missed. Destined to find a new spiritual home in Australia, they
are  a  band  that  represents  the  next  generation  of  truly  revolutionary  artists,  whose  music
translates  past  the  languages  and  customs  of  our  planet  and  instead  connects  with  us  on  a
profound level. Enlightening and enriching, they are the kind of artist that only comes along once
in a very long while.
DARK AS NIGHT: available FRIDAY, SEPTEMBER 27 at all good
record stores and at iTunes through Ten To Two / Inertia.
NAHKO & MEDICINE FOR THE PEOPLE ON TOUR
Wed 25 Sep: Thebarton Theatre, Adelaide SA
Sat 28 Sep: 3 Oceans Winery, Margaret River WA
Sun 29 h  Sep: Freo Arts Centre, Fremantle WA
Wed 2 Oct: Forum Theatre, Melbourne VIC
Thu 3 Oct: Forum Theatre, Melbourne VIC *Sold out
Fri 4 Oct: Big Top @ Luna Park, Sydney NSW
Sun 6 Oct: Caloundra Music Festival, Sunshine Coast QLD
Mon 7 Oct: YAC Amphitheatre, Byron Bay NSW
Tue 8 Oct: Tivoli Theatre, Brisbane QLD
Tickets and info at http://www.nahko.com 
Kelsey Lewis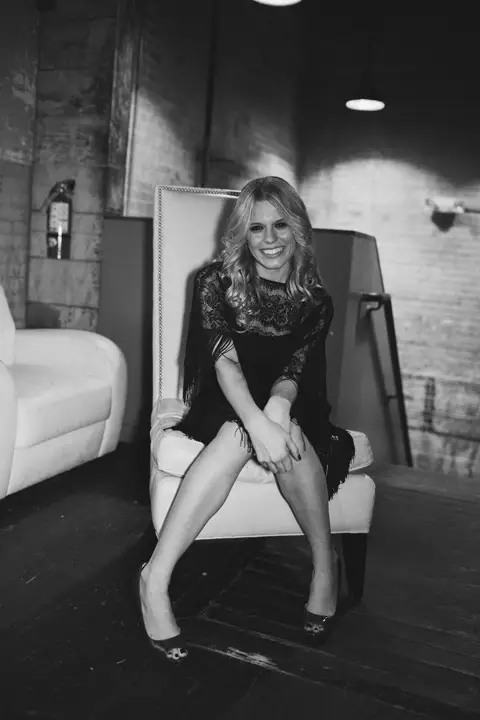 Kelsey Lewis is a singer songwriter to watch out for, songs that are worth listening to and a voice that shines. She is an American singer songwriter with a bright future and her album Beautiful View highlights that. So read on what she has to say.
http://www.kelseylewismusic.com/
1. How did you get into music?
-I had always loved music. Growing up, music was always in our house and a big part of our family! We would always listen to great 80 classics like, "Baby Come Back" by Player or "If You Leave Me Now" by Chicago! Other musical influences I had growing up were in the Country, Pop, and Christian music genres.
It was actually pretty early in my life when I discovered a passion for music, though. It was during the second grade school talent show, when I performed, "Feet On the Rock" by country artist, Randy Travis, when I immediately fell in love with singing and performing. It was a pure "out of this world" experience getting to perform for the first time. I had always loved to sing, but the second grade talent show really marked me, because it was in that moment that I believed for the first time that I could do it…..I could perform in front of my peers…..and I was "ok" with it.
Since then, I feel like my heart has been like a racehorse with blinders on….very focused, and very determined to make this amazing experience called "music," a lifetime career. Everything about music…..the way it communicates, illustrates, feels when it hits your ears….it just feeds my soul. I truly believe music is one beautiful gift….a language sent from God….and I want to learn how to speak it the rest of my life.
2. What inspired you go to serious with it?
-Well, I believe my first school talent show lit a small fire within me, but I don't think it really ignited until an opportunity arose with a company by the name of AMTC, which stands for Acting, Modeling, Talent for Christ. It was an educational program that taught artist how to flourish in their craft. You would go through a month or two of classes and then they would take all of their students to Florida for a week to introduce us to top media executives through an international talent convention. It was an incredible experience and I learned so much from being apart of it. I learned how much dedication was involved in going after careers in the entertainment industry. After I had come back from the amazing experience, I had a talk with my family and I told them, "Guys, I think I am ready to do this. This is what I want to do for the rest of my life." AMTC was in the summer of 2009, so this life decision was made not too long ago.
3. What inspired the album?
-Life inspired the album. Every song is an account from my own personal life. These songs take you through my relationships, life learned lessons, and up/down feelings of an emotional, life loving, crazy, free falling teenage girl. A free falling soul, happily falling into love, hope and life all while celebrating the good and growing from the bad.
4. Were you happy how it turned out?
-Oh my goodness, I was overjoyed with how it turned out. I loved every song and production choice. My incredible producers, Richie Biggs (engineer for Amy Grant, The Civil Wars, George Strait, and Andrew Ripp) and Mark Hill (bassist for Reba McEntire) really understood me not just from a musical level but from a personal level and were really able to draw out and capture what I had hoped and dreamed for each one of these songs. These songs would not be what they are without them! So, yes, I was VERY pleased with the turnout, to say the least!
5. What was the recording process like for the album?
-The recording process was a whole lot of fun! It was my very first experience in a studio and so the entire experience was all shiny and new! We had a blast experimenting. We tried all kinds of crazy ideas……there was even a moment when we were making kazoos out of toilet paper rolls, rubber bands and wax paper; we wanted to try to a kazoo sound in "Calendar." At the end of the day, the trumpets resonated with all of us though, so we scratched the kazoo idea. I think the greatest part about being in the studio though was getting to share unique, special moments with very unique and extraordinary people, who love music just as much as you do! I got to work with some incredible musicians and shared some awesome moments with them during that time. There were times, while in the studio, when we had to get serious and put our "work caps" on, but there was also a lot space for laughter, stories and coffee breaks! Anytime it would get too serious, we would make sure to counteract it with a little bit of fun!
6. What inspires you when writing songs?
-Life experiences, feelings I discover I'm feeling and lessons I am learning at the moment….those are the things that fuel my writing. Things that I am personally struggling with too; that always makes for a good potential song.
7. How does the song structure for you come about when writing songs?
-That is a great question that I am still trying to answer myself. It's hard to say. I guess it depends alot on what I receive first. Sometimes, a song will come to me with the start of a chorus and or sometimes, I feel like it's best to start with a verse. Each song has it's own heartbeat and manifestation. I personally believe that if there is a specific structure, it might possibly inhibit the natural flow the song will want to lean to. You kind of just have to go where the inspiration takes you. That's what I do, and I have found that it has been very beneficial to me so far.
8. How often do you a time when you can't write a song?
-Oh I get stuck a lot. Unfortunately, that is just how the writing life tends to be….so I've been told. Just like with life, there will be seasons of fertility and seasons of pure, utter, nasty as all get out, drought. Sometimes, inspiration will literally be pouring out of my fingertips and then other times I will literally be scrapping corners for any sign of ideas. In knowing that this is normal, it really helps me cope with moments of the dreaded "writer's block." I know it's a process….that I am just going through a "dry" season.
9. Are you happy with the reverbnation love?
-Oh my goodness….are you kidding? I feel BEYOND blessed and thankful for all of the overwhelming support! As a songwriter, there is nothing more enriching to see the songs that you hummed in your shower for years, the songs that you sang into your phone recorder so you wouldn't lose the melody, the songs that illustrated a very crazy time in your own personal life, can now be heard and, hopefully, enjoyed by others. It means so much to hear everyone's feedback and I can't say "thank you" enough to everyone who has written me encouragement, support, and has followed me and my crazy, musical journey! I feel very honored and blessed by reverbnation's devout support.
10. How important social media to you?
-Social media is VERY important to me. It is a way for me to communicate, celebrate, vent, and share with my fans all that is happening along this journey I'm on. I want to be able to express that with everyone and be able to connect in palpable ways and I feel that through social media nowadays, it is becoming easier to become engaged and more personal with your fans….and I just love that.
11. What does it mean to connect with your fans?
-It means so much to me. The reason I want to make music is for that hope of being able to make people smile, bring them joy, remind them of a memory or a time and place they once felt that way. Through my music, I hope to be able to connect with them through the language of song….a language we all speak. Connecting with others through music is such a beautiful thing that God has gifted all of us, and it means the world to get to share the stories God has given me to join, help, and ignite other stories.
12. if you could collaborate with anyone who would it be?
-Oh I would most definitely say Joy Williams(The Civil Wars), Taylor Swift and Sara Bareilles. These three women inspire me in the way they are able to capture emotion in their voice, lyrics and performance. Such great artists, and I would probably die if I ever were to receive the honor of performing with one of them.
13. What does 2013 mean to you?
-I love this question. For me, 2013 stands for a time of discovery. A time to discover more about myself, about my music, about what inspires me, what's good for me and what's not. 2013, I believe is a time of growth and grace. A time of taking chances and growing up. A time of change….in which I am open for and learning to embrace fully.
14. What is next for yourself?
-Well, that is another awesome question of which I do not know. I would love to begin performing out more on a full-time performance schedule and maybe even start touring. As for future material, I am always writing and ready for the next album when me, Mark and Richie are ready to dive into it again! Until then, I am taking every opportunity I can get, living life, and trying to seek the next steps God has for me all while trying to take in and enjoy every moment.
Tori Tate
Photos  by Jeffrey Haas
Tori Tate is our beauty of the week, I know I have given it to her a few times but this striking beauty, is beautiful as she is extremely smart and switched on. She is a broadcasting journalism student with an extremely bright future ahead of her. I have interviewed her  a few times now and plan to keep doing so as I know she is going places and will have a bright future ahead of her.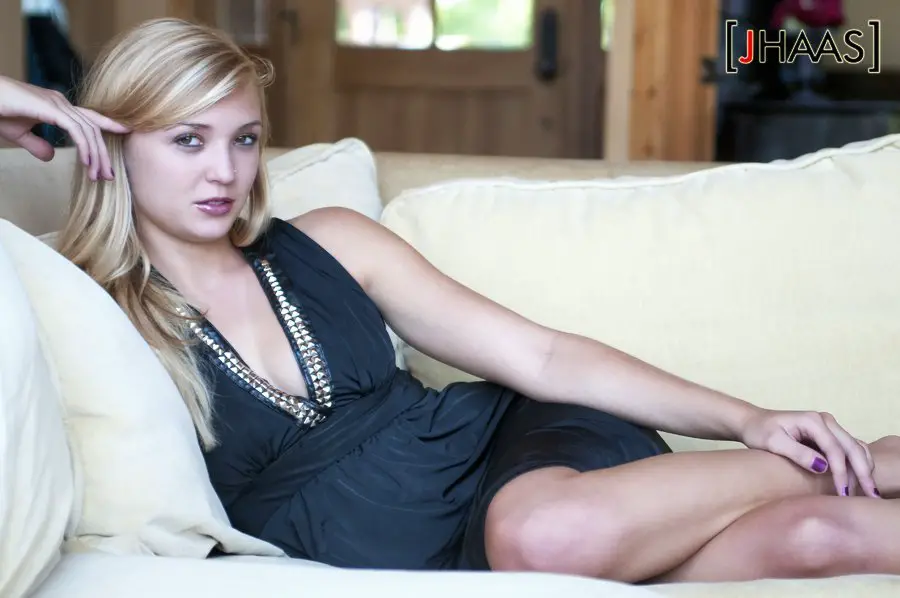 LENKA
SHADOWS TOUR THIS OCTOBER
Following her self-released new album Shadows on Skipalong Records, Australian's own Lenka will finish up her world tour with a run of east coast dates this October, including home town of Sydney.
Part of Lenka's 2013 international tour, the local dates will celebrate the release of Lenka's critically acclaimed, captivating third album, along with the recently released remix EP Shadows Of Shadows. Featuring hype machine's #9 pick 'Nothing Here But Love (Twice As Nice Remix)', the newly announced remix EP is available now on iTunes.
Shadows marks Lenka's first collaboration with Tom Schutzinger since their days playing together in early 2000's outfit Decoder Ring, and has been awarded countless accolades including album of the week on ABC's DIG Music and Radio Australia.
Recorded in New York, Montreal, Toronto and Sydney, Shadows is a highly personal collection of songs, penned while Lenka was pregnant with her first child. Tracy Bonham plays violin on the celebratory 'After the Winter' and the in utero heartbeat of Lenka's son can be heard on 'Two Heartbeats,' which is written from the perspective of an unborn child.
Shadows brings Lenka to a new place in her life and musical career, following on from the success of her first two more pop driven albums. After leaving Decoder Ring and moving to the States, Lenka released her self-titled debut album in 2008. It entered Billboard's Heatseekers chart at #3 and contained "The Show," a No. 1 single at radio in three countries. Whilst her sophomore offering featured another chart topping single 'Everything at Once' across Europe and Asia, after receiving world wide attention from its use in a global commercial for Microsoft Windows 8.
Following performances on The Tonight Show with Jay Leno, Jimmy Kimmel Live! and the Late Night with Conan O'brien show, Lenka has grown into a household name in places like Asia. Sydney Morning Herald explains in their feature earlier this year…"She has more Facebook fans than Gotye (1.9 million and counting), her music has starred in Hollywood films and TV shows and she often gets mobbed at concerts. Her name is Lenka Kripac and she's the biggest superstar Australia didn't know it had."
Don't miss what's set to be three very intimate and unforgettable shows…
October 24: Black Bear Lodge – Brisbane QLD
with special guest Amali Ward
Tickets available from www.oztix.com.au | 1300 762 545
October 25: The Vanguard – Sydney
with special guest Tom Kline
Tickets available from www.thevanguard.com.au | 02 9557 9409
October 26: Workers Club – Melbourne
with special guest Devin Luke
Tickets available from www.theworkersclub.com.au | 1300 724 867
The awesome The Solicitors released their song Quicksand and this is their awesome video clip and they are worth checking out live. See them live on 5th of October @ The Grace Darling.
Francesca De Valence is a fantastic Aussie singer songwriter, this is off her latest EP and it's a great song and even better clip. She a talent to check out. Worth a listen.
THE GRAND RAPIDS
'GREAT SHAKES' ALBUM OUT OCTOBER 18TH
The Grand Rapids are 60's influenced psych rock merchants from the near future. Droney walls of fuzz, reverb drenched vocals, caveman drums and Tax Man bass lines construct the sonic makeup whilst kaleidoscopic projections, lasers and smoke machines are used to create a visual feast that is creating a local groundswell for these paisley troubadours.
Following on from the 7" single release of Blow Up, The Grand Rapids are set to release debut album 'Great Shakes' in October on local label Psyche Ward. Recorded & mixed by Callum Barter, (British India, The Pictures, Money For Rope) at Melbourne's iconic Sing Sing Studios, the album is a sonic tour de force that is definitely no flower child. An upbeat sense of darkness exists in all corners of The Grand Rapids' world. The skull-laden Twiggy on the cover of Great Shakes points to the paradox of the beauty that lies within ugliness, and vice versa. The melodies are dark and brooding yet still have an uplifting appeal as can be experienced with the likes of The Cure, Joy Division, or even Leonard Cohen. The subject matter is no boy-meets-girl summer romance stuff either.
Though not their usual fuzz gun approach, third single from the album and dance floor shaker Julia Now will be released in September. Lead album track Dronemachine is the fantastical voyage of a Phoenix rising from a red-hot sun to lay waste to the non-believers of the psychedelic revolution. Only a Dronemachine can save you! Brian's Got a Rubber Soul takes a schizophrenic look at Brian Wilson's fear of the British invasion through the eyes of 8th Century monks at the approach of the marauding Norsemen. Title track Great Shakes is the wash up of an acid soaked weekend with a smashing one-chord wig out to end it all.
The Grand Rapids are Sasha L Smith (guitar & vox), Daniel Hallpike (guitar), Deon Slaviero (bass) and Keith Ratnan (drums); regularly joined on tambourine by shamanistic vibe dealer Fabian Camerino. Although formed over five years ago it is really only in the last year that things have started to happen for The Grand Rapids. Regular gigging in the healthy local psych scene has seen them develop an impressive live show, where jammy soundscapes are becoming a feature, along with their kaleidoscopic fractal soaked light shows.
Sonic experimentation drives their vision of channeling the 60's darkness of The Doors, the 80's minimalist psychedelia of Spacemen 3 through the modern take of The Warlocks, The Blue Angel Lounge, Vibravoid and The Brian Jonestown Massacre.
Get on board because the weekend starts here.
THE GRAND RAPIDS – EAST COAST TOUR DATES
Friday October 18th – Brighton Up Bar, Sydney
Saturday October 19th – Grand Central, Brisbane
Saturday October 26th – Yah Yahs, Melbourne
Denise Christine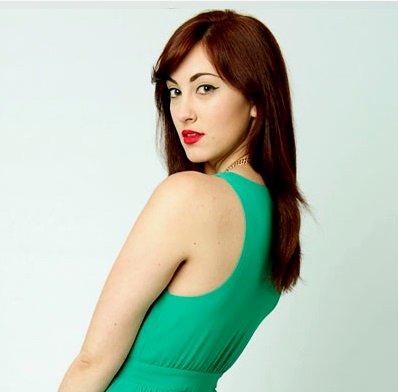 Photo by Harry Martin
Denise Christine is an actor as well as a model. She is a person who is extremely hard work and dedicated to what she does. She is also incredibly beautiful I like what she is doing so an interview was a must so read on.
http://www.denisechristine.com
1. How do you prepare for a role?
Preparing for a role is my favorite part of being an actor. To prepare, you really have to dive into the character and create a life for him/her beyond what was given to you on paper. It really takes a lot of imagination and creativity. Suppose you are given a back story for a particular role. From there, you have to think about how that character's past and current situation affects the way they view the world, including how they speak, think, interact, and how they would react to different scenarios. It's a really fun, challenging process. Aside from that, what helps me is to find things within myself (such as experiences or emotions I have felt throughout my life) that relate to the role I am taking on.
 2. What has been the highlight so far?
I think the highlight of pursuing this career is that I am never really working. I recently graduated Rutgers University with a double major in both Human Resource Management and Journalism/Media Studies, and upon graduating I had a very scary realization: I find no happiness in pursuing either of those fields. Every minute of every day, I am thinking about the entertainment industry. Every situation I am in, I think to myself, "take note of this, Denise, so if you ever have to act out a similar scene, you will be able to relay back to this very moment." And I love that. I love constantly thinking about my craft and I love constantly growing in it. I want so badly to be successful in this industry, and I know I will be. I know that if I am successful, I will never have to work a day in my life.
3. How do you memorize lines?
Memorizing lines is really the same as memorizing anything (at first). I'll go over the first line a few times, then repeat it back to myself several times without looking at the script. Once I have that one memorized, I'll add the next line to it, and then the next, until I have memorized the entire scene. Once I have the lines memorized, then I'll start to really look at the words and pick them apart. Memorizing is the easy part, it's  making those lines come alive that's the real challenge.
 4. How does social networking help you as an actor?
I cannot express enough how social networking will make or break an actor! I think a lot of people starting out in this industry fail to understand the power of social media and how it can take an entertainer further in their career. There really should be a class that teaches entertainers how to use social media to their advantage (I'm sure there is such a class out there, somewhere). I have booked various jobs off of the most unrelated types of media, including the fairly new smart phone app "Vine." I have my website, e-mail, and other related information on all of my social media outlets and always present myself in a professional manner, because you never know who will stumble upon you! Social media is also great for networking and finding jobs. I have booked gigs for MTV via Facebook and have connected with a handful of amazing photographers and directors via both Instagram and Twitter. And, HASTAGS! The power of hashtagging your posts is incredible! J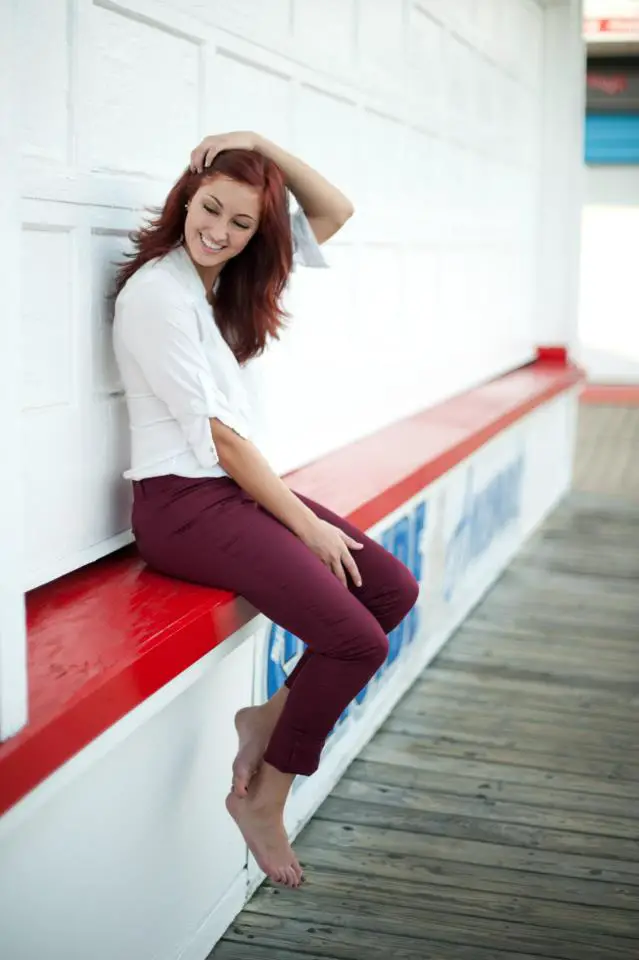 Photo by Christopher Flannegan
 5. How is theater different to you to TV and film?
Every actor will tell you that theater is a whole world away from TV/film. When you're on a stage, your audience is often seated pretty far from you, so every movement and every line is delivered a bit over-the-top. Your movements and expressions must be bigger and more exaggerated because the farther you are, the harder it is to grasp emotions. With TV and film, however, even the slightest expression or movement can be too much. There is a lot of acting with your eyes, which is uncommon if not inexistent in theater. I started out in theater, so the transition to TV/film acting was a very interesting, fun journey.
 6. What do you do to keep yourself looking so good?
The thing about being not only an actress but a model as well is that you have to keep yourself very well groomed. Of course, it's great for anyone to do, but I think that entertainers have to do so on a whole other level. For instance, chipped nail polish is a big NO! The first film I ever did was a short for a class at college, and I made the mistake of filming with chipped, dark nail polish and I will never let myself live that down! Another thing is blemishes. Makeup can only hide so much, so it's important to keep your skin clean and blemish free. I think entertainers really have to take the extra step to make sure we are looking our best. Don't sleep with your contacts in, constantly moisturize your skin, groom your nails…basically do everything you would do the few days leading to a big event, just ALL the time.
 7. What would we find you listening to at the moment?
At the moment I am actually listening to the soap opera that my grandmother has on in the other room. Haha! I'm from New Jersey, and until I am financially stable enough to move out on my own to somewhere closer to the city, I live here with my mom, brother and blind grandmother, who I help care for. So, I am home now with her getting some work done before heading into the city later for a gig.
 8. What do you like to do to unwind?
Wine! Haha. I really enjoy winding down at the end of a long day with a drink, whether it's wine, beer, liquor…I work part time as a bartender (my "real" job, as most entertainers have to assist with paying the bills), so I have a wide range when it comes to my beverage of choice. Another thing I enjoy doing is putting my phone away and sitting outside, enjoying the beauty of my surroundings. It very calming, being I am always running around non-stop. This is a very hustle-bustle industry, so to be able to just sit in the fresh air with no distractions and take in what's around me is incredibly beautiful and soothing.
 9. Who would you most like to work with?
I am a HUGE Will Smith fan. If I had to opportunity to work alongside him, I think I would die! He is an incredible talented, humble actor. I also really love Emma Stone as I feel I can relate to her as an actor. I think I am similar to her when it comes to "type" and I can see myself in a lot of the roles she has done.
 10. What is next for yourself?
I have put a lot of work into building a resume and getting some good footage for a reel, and I have done that successfully. So now what I want to work on is getting good representation. I have the tools, now it's just a matter of reaching out and putting myself out there. I wanted to make myself marketable before doing so, but now that I have a developed a resume for both acting and modeling, both a regular and commercial acting reel, a website, and a solid portfolio, I feel as though it is time!
11. What does 2013 mean to you?
This year has been so great to me so far! Although I have always been interested in the entertainment industry and have done some things here and there, I only got heavily involved in it within the past year. If you had told me 3 years ago that I'd be accomplishing what I have thus far, I would laugh in your face…and probably kiss you with joy. Haha! I look at what I have done on my own this past year, and am so excited for what's to come. I know that if I work at the pace I have been working at, I will be successful in no time. I'm not really giving myself an option to fail. I am SO determined to succeed in this industry because I know in my heart that it is where I belong. So, I'll see you guys on the big screen. 😉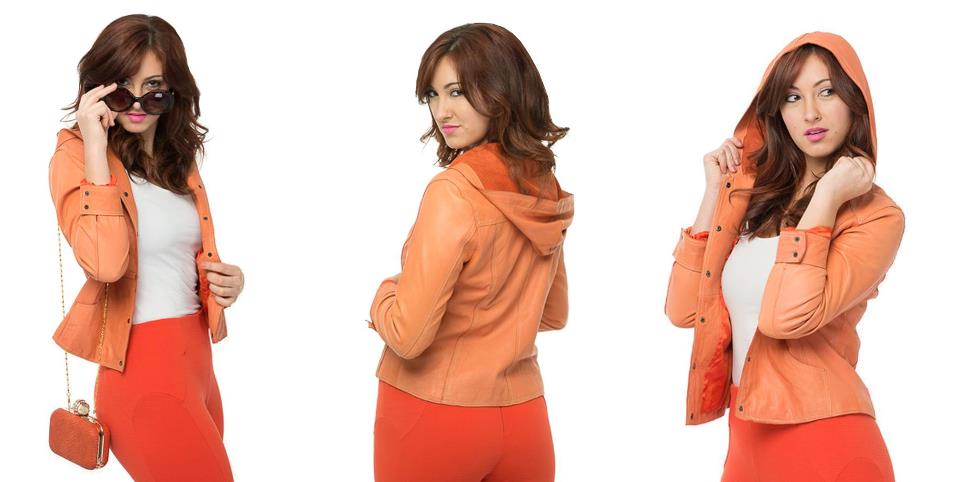 Photo by Harry Martin