Born Lion's new cool video D For Danger. This song has been getting some cool buzz and I like it. Worth having a watch and a listen too.
Melbourne producer Cosmo Black,has released his new song/clip called 'Waking up the Same' and features vocals from Natalie Foster of Melbourne band Tully on Tully. The video was shot by Josh Harris and  features the legendary cult sci-fi actress Jane Badler.
watch this amazing short film Strain, it's an anti-bullying film
my friend Michelle Page is in it and she incredible in it.
I've known her for a while now, and think she is an incredible actor and love what she does and will always keep supporting her in all that she does
Jasmine Nelson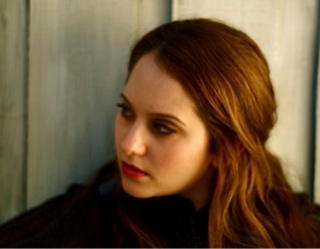 Photo by Myles Nelson
Jasmine Nelson is an Aussie talent to watch out for so read on.
Jasmine Nelson is a Aussie artist to know. This singer songwriter now based in London won 3rd place in the Vanda & Young Songwriting Competition with her incredible song Keep Her Close from her upcoming album Hercules. She was told about the competition by a friend, she did was required to enter the competition and rest is history. She is quite shocked and grateful for the win. An amazing effort for an artist who never played a show of her original music in Australia. This also happens to be the first interview she has ever done.
How she writes her songs are different for everyone. A concept or a story, a feeling or thought comes first. Some times book or different kinds of art. But is different for every song. Her upcoming album is a selection of songs that she has written over the last few years. She is happy and excited how things have gone for her career so far. It is all new to her putting out her own music. She is very pleased and really enjoying it. She says it's harder to stand out on the web because of so much amazing music. But this interview thinks she will not have a problem with her amazing music She says she would love to collaborate with Rufus Wainwright.
With a talent like Jasmine I think she will have a very successful career in music. Keep Her Close is an incredible song, so beautiful written, sung and performed, that is why it came 3rd place. She is a talent you need to hear. I think she is something special and keep an eye out on her. She is going places.
Christie Lamb
Christie Lamb is an Aussie country singer songwriter, who is a incredible talent. She also featured in my last compilation CD which I put out last year. These things included and also being on tour with John England has made her my beauty of the week on the site.  She is a star in the making.
JACK ON FIRE RELEASE 'EASY MONEY' 
7-INCH SINGLE ON SEPTEMBER 21ST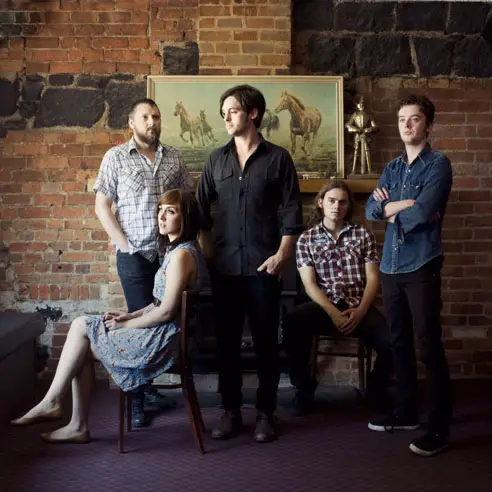 Powered by a steady musical diet of old time country legends and modern day guitar bands, Ben Blakeney is the skillful master and commander of Perth ex-pats Jack On Fire. The core of the band have a rich history, with Blakeney, Samantha Wass (acoustic guitar/keys/accordion) and Dave Thikerttle-Watts (bass) having played together in eight piece West coast dreamy popsters, Institut Polaire (Popfrenzy Records).
Jack On Fire is completed by Wass' old friend George Hyde, a fellow country music aficionado, and superb guitarist. Hyde's style perfectly complements Blakeney's intensity. Rounding out the band is Hyde's school time chum Ross Goodale on drums.After steady gigging in Perth, Jack On Fire relocated to Melbourne in early 2008, where their reputation as a dynamic live force spread quickly. Their collection of songs are brilliantly crafted and fiercely executed. Traversing swamp-rock, bluegrass and country noir, they possess a truly unique sound. In 2009 they released their debut album 'Stranger Cain' which received positive feedback amongst their peers and generated national airplay on community radio stations around the country.Jack on Fire released an EP's worth of new material in November, 2011 through independent label Hooked Up Records/MGM.
The bands latest single 'Easy Money' is a seething and ominous offering that follows a constant steam-of-consciousness haze through veiny guitar lines, abrasive vocals and scorched bass lines.
Jack On Fire will release 'Easy Money' as an exclusive 7″, with b-side track 'Suzanne,' on Saturday the 21st of September at The Old Bar – with the groups second album due for release in early 2014.
"Running along the same hot-blooded vein of WA bred and battered produce as the Kill Devil Hills and the Drones, Jack on Fire possess that violent desperation only found in the harsh dry heat of a frontier chapel" Steph Kretowicz, Mess & Noise
"They literally fill the stage and fill the room with a rambunctious set of rich, deep textured melodies heavily based on guitar filled alt country tunes." Boo Meister, Inpress
SATURDAY 21ST SEPTEMBER – OLD BAR, FITZROY
Susy Blue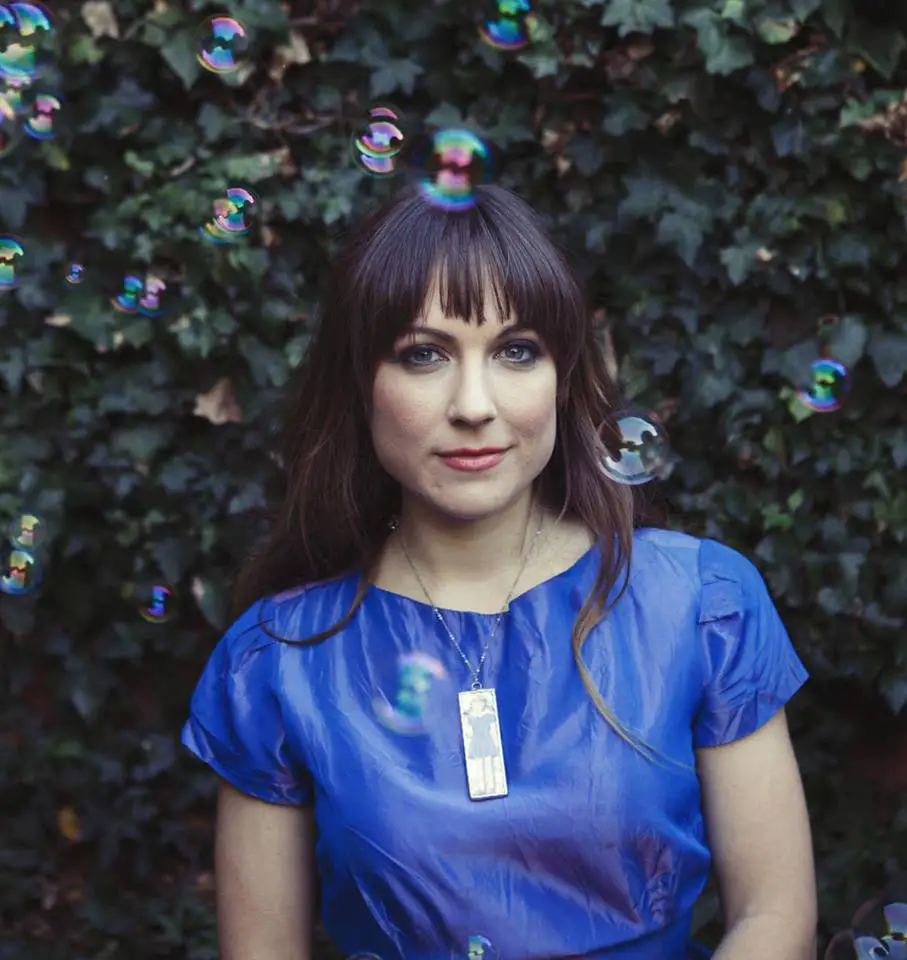 Susy Blue is a talented Melbourne singer songwriter doing good stuff, I love what she does as an artist and thought an interview was a must. So read on and find out what she has to say.
1. Are you happy with the response to the new song and the clip?
Sure! It has been played on Triple J and ABC and community radio which makes me happy! The producer
(Shane O'Mara) keeps saying it has to go on an ipod ad or something! I'm super happy with how the clip turned
out, it has been a pipe dream for myself and artist Belinda Suzette for quite awhile. We didn't have much time to do it, and Belinda was pretty pregnant, but she got animator Rebecca Hayes on board and the rest is history! I love it, and think they've done a swell job, so don't even care about the response to it!
2. What was the inspiration behind the song?
I was doing FAWM (February album writing month) an internet forum where you write/upload a demo of a new song every 2 days in February. So I was churning songs out, not caring too much as I thought it would just be a demo and nothing more. I was writing in my garden and there were all these dandelions floating in the air. I think one landed on some dog bowl near the pond. I've always blown on them and made a wish, so to have so many floating through the beautiful summery air made me feel happy and hopeful.
3. How is the recording process for the new album different from the old one?
This is with Shane O'Mara as producer, our last album was self-produced. I think it's made a huge difference
and it's been a good lesson to learn – get a producer (provided that they're great and you trust their taste)
4. What has been the highlight so far?
Smashing about 40 glasses op-shop glasses into a wheely bin to get glass-smash samples for 'Fell From A Wall.'
5. Do you think the Internet has made it harder for bands to stand out?
Probably a bit of both, it's definitely helped and is a lot easier to connect with other bands and audiences. Adversely
it's absolutely saturated, not to mention allowing people not to pay for music.
6. Do you think streaming services help or not?
I don't really know much about streaming to be honest!
7. Who would you most like to collaborate with?
Andrew Bird
8. What inspires you when writing songs?
I love experimenting with melody, harmony and form. I do find lyrics hard at least
having an idea of what the song will be about is important for me.
9. If you do a duet with anybody who would it be?
I'll go with Andrew Bird again. I will toss out St Vincent and take over 🙂
10. What would be find on your stereo at the moment?
Just checked – Billie Holiday, Tori Amos (having a revival) Rubblebucket, the Soul Stirrers and the Disney Cinderella soundtrack 🙂
11. What does 2013 mean for the band?
Recording and releasing!
The Snowdroppers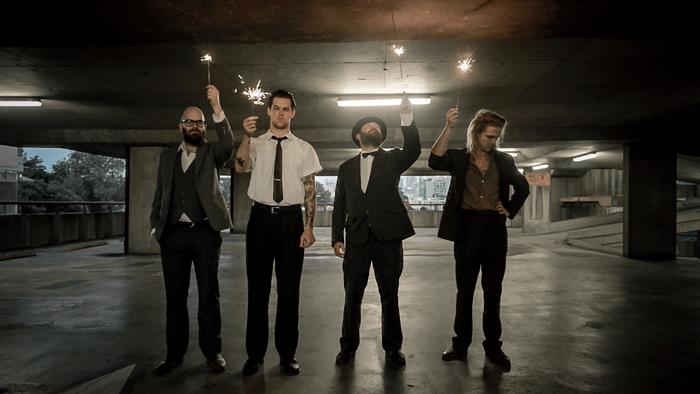 Photo by Cybele Malinowski
The Snowdroppers are an Aussie band doing good, with a tour on the way, thought it was time to interview the band about it all so read on.
https://www.facebook.com/snowdroppers
1. Are you happy to the responses to the new album?
Yes, it hasn't made us superstars or anything but the reviews were all positive and it debuted at #1 on the aria jazz and blues charts, I don't know what that makes it, not a Gold record but surely at least alfoil or the gold stuff chocolate money comes in.  It was an especially impressive achievement for a rock n roll record. I was worried there was going to be an inquest or something.
2. Have you had much responses from people overseas?
 
One of the songs from the last record was used on a Norwegian ad and it seems a lot of the views on youtube were from Norway – but we haven't had any offers to play Wacken or Monsters of Rock just yet. We're hoping to get over to Europe next year.. apparently a few aussie bands do pretty well inGermany. There's a guy in Croatia who pirates and sells our stuff in a shop over there, so maybe we're big in the Balkans.
3. What do you guys like about touring?
 
Seeing new scenery. Eating at different Mcdonalds restaurants at 3am. Café breakfasts. The mystery of it all – you never know if you're going to get cases of ice cold beer and whiskey with cheese platters, or a handful of drink tickets to share.
 
4. Do you think the internet has made it harder for bands and artists to stand out?
Its democratised things to an extent. There's still an existing power structure beyond a certain level where I think you need either extreme talent, luck or connections to break through. We're banking on the luck part. The internet has such a massive effect on the music industry with both positives and negatives. If you're doing something with a niche appeal it can help connect you to other audiences in the same niche outside of your home town much easier. But it could also be considered to have a homogenising effect on local scenes. Its all conjecture I guess.
 
5. Who would you most like to collaborate with?
I'm going to do a seamless segue here. I think if you took the raw power and consummate songwriting of both Gay Paris & The Snowdroppers and mushed them together you'd have an unstoppable train of awesomeness. So we're taking them on tour with us over the next few months for a few limited, surely amazing, surely sold out, shows around Australia. Finishing up with two consecutive hometown shows at the Annandale! But the second one without Gay Paris cos we figured we'd be sick of them by that stage. The first night will be more "ROCK" with Gay Paris and Born Lion and the second night will be more "& ROLL" with Kira Puru & The Bruise + The darkened seas. The Yin and the Yang, the Wu-Tang and The Poontang.
Friday Sep 6th
Alhambra Lounge, Brisbane Qld
Saturday Sep 7th
Jive Bar Adelaide SA
(Black) Friday Sep 13th
John Curtin Band Room, Carlton VIC
Friday Sep 20th
Annandale Hotel, Annandale NSW
Saturday Sep 21st
Annandale Hotel, Annandale NSW
*not with Gay Paris
6. What do you hope to get out of the tour?
We bought fancy tailored suits with the band bank account a few weeks ago (we're hoping the suits arrive from Thailand before the end of the tour) which basically cleared us out flat broke. All our clothes prior to this were from vinnies or lowes. So we're hoping to make enough money to recover from that. In retrospect it may not have been the smartest move but who can put a price on style?
7. What next for the band?
 
Just more writing for album #3! Sitting around in our fancy suits eating 2 minute noodles.
8. What does 2013 mean to you guys?
 
It means we've been a band for 6 years and we still haven't figured out how to make money and sports cars. That's a fifth of my life!
Alanna Eileen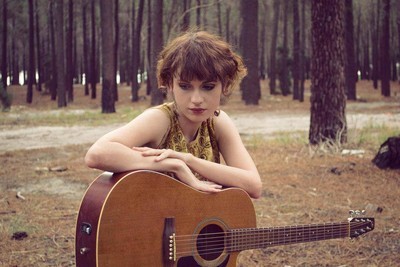 Alanna Eileen is a talented Australian singer songwriter came across her stuff on soundcloud. Liked what I heard and a interview was a must. So read on and find out more about you.
1. How did did you get into music?
My father is a musician; we would often be singing around the house and there was always music on – things like Roy Orbison and Mary Black.  When I  was a teenager, I was given a guitar and started performing in a duo with him.  We played at venues in Perth, where I was born, and occasionally traveled overseas to Ireland and the UK.  Later, I began performing solo.
2. What inspires you when writing music?
When I first started writing songs, I was living in Tasmania, and the beauty of the wilderness there – the silence and majesty of the mountains and forests – inspired me to want to write.  I had always written poetry and prose and gradually the process expanded to encompass song writing.  A lot of Sufi verse, metaphysical poetry and writers like Hermann Hesse, Knut Hamsun, Fernando Pessoa, Fyodor Dostoyevsky and even Shakespeare have inspired me to a great extent, in addition to the music of Joni Mitchell, Joanna Newsom, Kath Bloom, Robbie Basho and others.
3. What was it like playing along side Bill Chambers?
I played alongside Bill Chambers and Michael Waugh as part of a songwriter's night organised by Unpaved.  These are held at The Old Bar.  It's always enjoyable to be able to listen to other songwriters performing their original material and that night was no exception.
4. What has been your favorite show to date?
I can't really highlight any specific show as a favourite, but I've found that the most enjoyable are the ones where something ineffable is exchanged between you and the audience.  It's like a reciprocal connection.  When it's a good night, it's not about image or egoism or anything like that.  It's like music humbles us, extracts what's not important, lets us see one another as we are, and the hackneyed conventions that would normally make us shy or aloof just fall away.
5. Who would you most like to collaborate with?
I think to collaborate with someone there has to be a natural resonance there; it's not something you can predetermine or plan.  One of my favourite things is singing harmony and in the future I'd enjoy exploring that to a greater extent.
6.  Do you think the Internet has made it harder for bands/artists to stand out?
Yes; I think the internet has atrophied many of our natural abilities.  That said, I'm more interested in making music than in standing out, and if people hear it and enjoy it, that's great; if they don't, that's okay too.
7.  How does social networking help you as an artist?
I think if you manage to use it creatively it can be a convenient way of sharing things with people.  It's mainly helpful in that it allows you to keep others updated about upcoming gigs, projects, releases, etc.
8. How do you think connecting with your fans helps you as an artist?
I don't necessarily think it helps me as an artist because I don't see that as being important, but if people are resonating with what you do and responding to it, you feel like the music you're creating is helping others; thus you're compelled to want to share it – not to create it, because that's something you do anyway, but to let others hear it.  Creating something for the sake of praise or recognition negates the elements that make it magical; the enjoyment is in loving whatever you do, surrendering yourself to it, whether it's writing poems, drawing pictures or just washing dishes.
9. What is next for yourself?
Working on my first album, making art and singing as much as possible.
10. How do you find being an independent artist?
It's still new to me and I'm only just finding my feet, but I think independent artists possess greater freedom and are more apt to express themselves with honesty without having to bend their values to fit a marketable mould.
11. Will we hear any releases from you in the pipeline?
I have a lot of new material that I'm due to start recording at Hothouse in September; I hope to release my first album before the end of the year.