I Love DEJA and all that they do, this Melbourne act would be one of my favorites on the scene right now. This is their new clip for the song Still Falling and it is awesome. If you have never heard of DEJA get on to it.
TULLY ON TULLY RELEASE DEBUT EP WEIGHTLESS
& ANNOUNCE NATIONAL TOUR
Throughout August and September Melbourne band Tully on Tully are heading out on the road in celebration of debut EP release Weightless. Tully on Tully's live shows have been described as mesmerising, with audiences completely falling for the intrinsic song writing, spiralling guitar work and stunnig vocal delivery.
Boasting an impressive list of support slots including playing alongside names such as Whitley, The Temper Trap, Neon Trees and Nada Surf, and having recently completed a tour of South-East Asia, Tully on Tully are set to commence focusing their sights on Australian audiences.
Stemming from lyrcist Natalie Foster's innate ability to write a catchy melody, Tully on Tully brings together delicate indie-pop tunes and infectious hooks with all the heart-warming sensibilities of a full-piece band. Capturing the imagination of the listener with romantic stories and poetic imagery, the group's music delves into the world of longing and nostalgia – featuring unexpectedly dark lyrics.
Following the release of first single 'Hard To Breathe' late 2011, which gained the group 'Single Of The Week' accolades amongst both local and national music media, Tully on Tully have since completed the writing and recording of their debut EP. Lead single 'Naked' earned triple j rotation, community radio airplay and saw the band share the stage with the likes of Deep Sea Arcade, Buckley Ward & Ali Barter. At number 22 on triple j's Unearthed most played tracks of 2013 and featuring the delightful vocals of Hayden Calnin follow up single 'Stay' also features on the Weightless EP. Check out the video clip for 'Stay' here:
TULLY ON TULLY – WEIGHTLESS TOUR DATES
Saturday 10th August – Plus One @ Ed Castle, Adelaide
Friday 16th August – White Eagle Polish Club, Canberra
Saturday 17th August – Brighton Up Bar, Sydney
Friday 23rd August – Rics, Fortitude Valley Brisbane
Saturday 24th August – Rails, Byron Bay
Saturday 7th September – The Toff In Town, Melbourne
Cash Savage and The Last Drinks – The Hypnotiser (Self Released/MGM Distribution)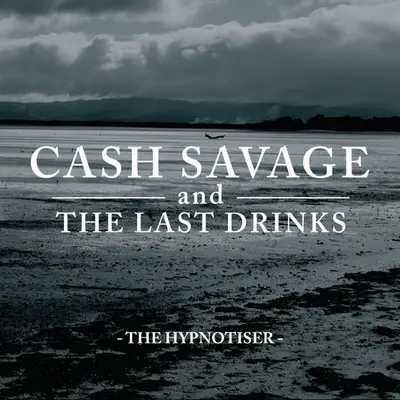 I get now why Cash Savage and The Last Drinks are getting a name around Australia, she is a fantastic songwriter, her voice, the way the instruments are used, the lyrics to me tell stories and this is her latest release The Hypnotiser and it's nothing short of amazing. Her music has been described as country blues but has dark and hypnotic tone and feel and you can tell it with this release. It opens up with Let Go which is a powerful track to start off the album, its use of electric guitar and the use of horns are an excellent choice. Cash vocals and lyrics are amazing. Something Better is a haunting track, the use of the banjo and the way the vocals are done just shine, Lyrics are well written. Hypnotiser is one of picks off the album, its bit more energetic, the use of the violin and the backing vocals just add so much to the song. I love the way the guitar is played here. This was written by Nick Finch who plays acoustic guitar on the song. Howling For Me is kind of a haunting country tune it's just guitars and vocals. Tim Nelson also plays guitar on the track and sings as well. Its show off how good Cash is as a songwriter and how good her lyrics are and how well her vocals are. Five Boys, One Farm is another haunting track, the use of the banjo, violin, the way her vocals are sung, the way the song is structured. The use of drums here is a good choice, it's another pick for me. The song is written with Nick Finch. Bareknuckle Boogie is another pick for me, it's more energetic, but still retains her lyrical prowess, her way of singing and really does show off the musicianship of the band. They know how to bring these songs to life and give them another dimension. This was written with Joe White & Rene Mancuso. I'm In Love is another pick, just a song that delivers with solid song writing, musicianship, vocals and lyrics. Written with Nick Finch. 95km to Sandy Point, Early Morning Come Down Blues show off the song writing, vocals and lyrics by Cash. They are both written by her. Early Morning Come Down Blues is a blues inspired track and I love the use of the piano on the song. Mother's Lament is an amazing way to finish off the album with another solid track written by Cash, I love use of the guitar and the use of the vocals. I really liked this album as it was something I wouldn't normally listen to. I love her way of writing songs, the way she sings and performs, the way she tells stories with her lyrics. The album is well produced the musicianship is first class. I can see this album doing really well for herself. You will not be disappointed.
Gemma Kaye
Gemma Kaye is our first beauty of the week, why because this beautiful sexy redhead is a talent on the acting scene here in Australia. She is a talented actor and more. To me she has the talent to go very far and I know she will. I knew I had to have her back as a beauty of the week as I love what she does and will keep supporting her in what she does.
Mantra
Following on from radio anthem Loudmouth, Melbourne rapper MANTRA has dropped the emotionally heavy Break Tradition – the second single from his forthcoming album, 'Telling Scenes'. Due for release in September, 'Telling Scenes' is an album in the most creative sense: not just a collection of songs, but an experience that takes its listener on a journey. As one part of this journey, Break Tradition represents a side of MANTRA very close to his heart. Using dexterous rhymes to unfold stark and literal narratives, MANTRA delves into the cycle of violence that sees the endless chain of one person passing their abuse on to the next, until someone makes the conscious decision to disinherit it. To break the tradition. Whether fate or a self-fulfilling prophecy, MANTRA knew Break Tradition was going to be something special even before he wrote it. Listening through a catalogue of beats by rising producer Cam Bluff, one in particular jumped out at MANTRA, instantly resonating with him on a deep level. He knew he had to put something heartfelt on top of it. By the time the song was complete, MANTRA had unfolded some of the best rhymes of his career, added the multi-layered vocals of Melbourne's Massive hip-hop choir, and capped everything off with a suitably grand chorus courtesy of Cisco Tavares. Powerful and relatable, Break Tradition had evolved into one of MANTRA's best songs, and had more than earned its place on his ambitious new album. As a cavalcade of this caliber of song, 'Telling Scenes' confidently pushes the boundaries of hip hop, announcing in no uncertain terms that MANTRA has reached the next level of his craft.
TOURING – AUGUST / SEPTEMBER / OCTOBER 2013 – 25 DATE REGIONAL TOUR, WITH SETH SENTRY & GREY GHOST
STARTING AUGUST 1st – – TELLING SCENES NATIONAL TOUR TO BE ANNOUNCED AUGUST 9th – All show details available from www.mantraemcee.com
Listen to Break Tradition on Youtube
Or SoundCloud
MANTRA's new single Break Tradition is available for purchase on iTunes this Friday 2 August!
THE NEW ALBUM – 'TELLING SCENES' OUT SEPTEMBER 13, 2013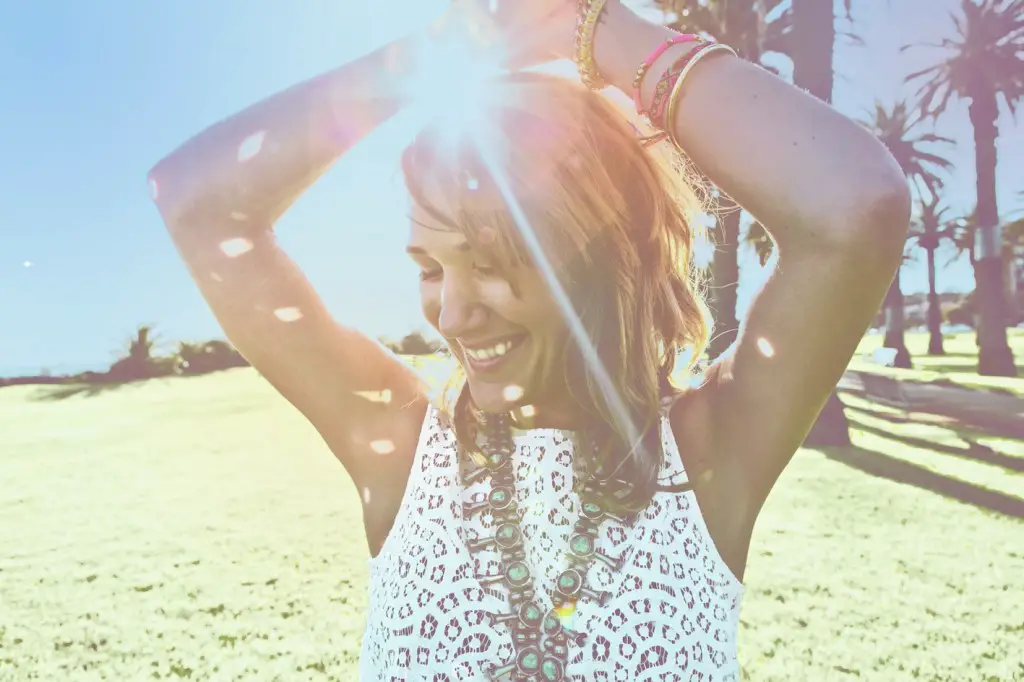 Awesome song by Passerine who are a Melbourne dub-disco collective, the song features vocalist Phoebe Dubar , which comes from their forthcoming debut EP with the same name.
A Couple of launches for the single
AUGUST 1 – THE WORKERS CLUB – MELBOURNE
SUPPORTED BY BACK BACK FORWARD PUNCH & DEAR PLASTIC
TIX ON-SALE VIA THEWORKERSCLUB.COM.AU
AUGUST 31 – SPECTRUM – SYDNEY
SUPPORTED BY THIS MESS & NICK LYNAR
TIX ON-SALE VIA SPECTRUM.EXCHANGESYDNEY.COM.AU
Vaudeville Smash – Dancing For The Girl (Self Released)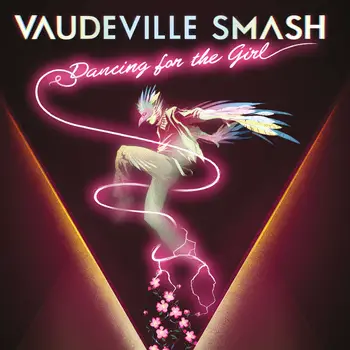 Melbourne's Vaudeville Smash debut album Dancing For The Girl is a long time coming and after two ep's it finally arrived and boy what a release it is. Well produced, performed and to me one of the coolest and best releases of the year. To me its 80's/70's inspired music with funk/soul influences in the mix. The synth gives a good indication of that. It opens with Ghouls, which shows off the musicianship, songwriting of the band. It sets the album off on the right note. Don't Say A Word is a real 80's inspired song. The use of synth, vocals and musicianship and written. It's a kind of catchy ballad. The title track Dancing For The Girl is one of my picks off the album and is my favorite song off the album. Its heaven to the ears, well written, sung and perforned. It's just a catchy tune that shows off why the band is so amazing. Diamonds has use of the piano to open the song. It shows off that band can mix it up a little. I Got The Feeling is another song that delivers with good musicianship and vocals. Honeymoon reminds me of a british 70's rock song with the use of piano, and me like it. Songs like Devil Said, Best Night & Look At Me show off why I loved the band in the first place with catchy well written tunes that are well performed and sung that make you just wanna get up in dance. They are also picks off mine off the album. Got You On Mind is another pick off the album, it's a 80's inspired ballad. Mark vocals are on fire, the use of the synth is just used so well here. Sailor Moon is another catchy tune, well written performed and use of the synth works well here. The same goes for Strangest Dream, mark vocals shine here. Time is like a 80's ballad that is catchy and shows off why they are so good. This is such a good release, its an album that you want to crank at your next party and get everybody in a good mood and dancing, It's just has that affect, you will be singing and humming away in no time. These guys have delivered one of the best Aussie albums of the year.
Heather Longstaffe new video clip Gonna Take A Woman is fantastic, she is a fantastic songwriter and singer. I love what she does so check this out. Fantastic country artist on the rise.
I just love this Canadian band. So many good songs but here are few that just hooked me from the word go. These guys are huge