This is a new web series "The Stalker Chronicles"
Worth very much a watch. I liked it heaps and will keep watching
Michelle Page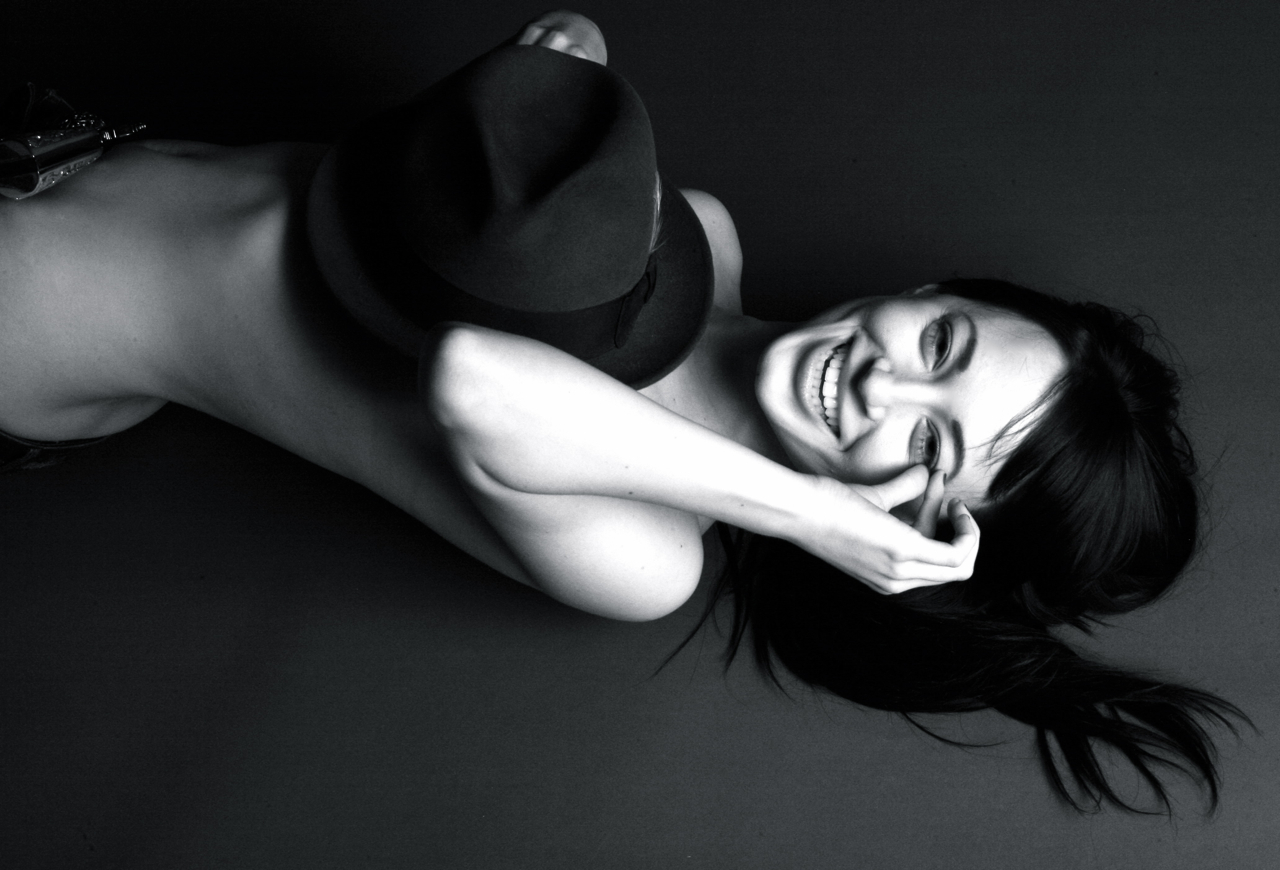 Photo by David Zaugh
Michelle Page is a very dear friend of mine and I am making her my beauty of the week again because I believe in what she does as an actor and who she is as a person. She incredibly smart, talented and switched on as an actor. She is one of most genuine, nicest person I have met and come across. She always gives 100 percent to her roles, like she did in Rogue River. She is also one of the most beautiful person in the world to me. She going far and I've always said that. So look out for Michelle
LOVE LIKE HATEon Tour Throughout April & May 2013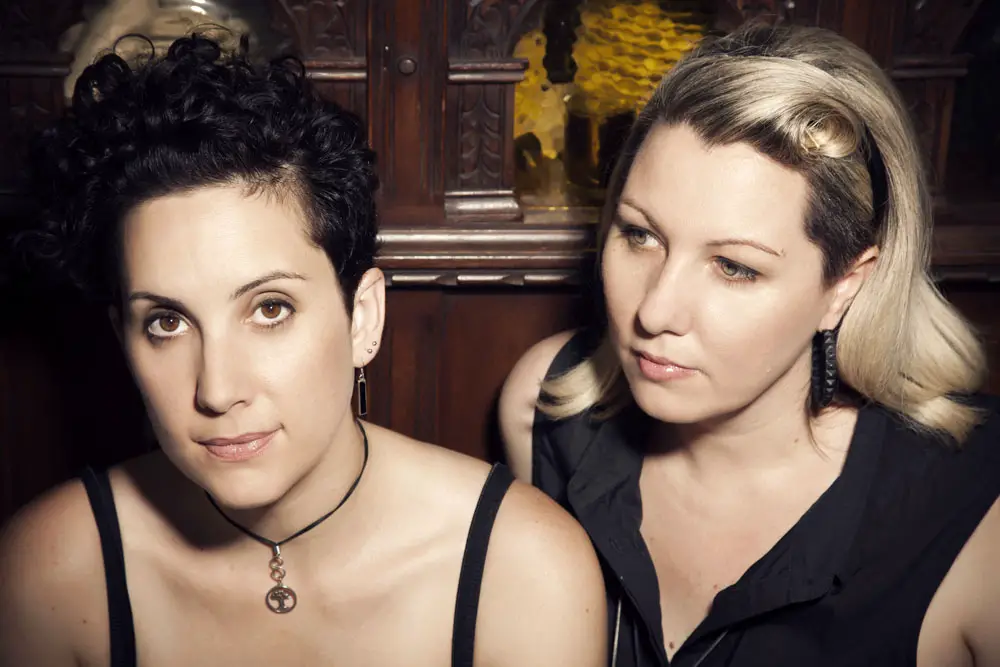 Photo © Brooke Shaw Photography
Brisbane based band, Love Like Hate set the challenge for the way we look at female independent artists in Queensland by putting on a music event last year at The Loft [Gold Coast] called Saturn Eve. This year Love Like Hate have teamed up with other artists including Aimee Francis to pull together a string of all-female fronted line up's throughout Brisbane, Gold Coast, Sydney and Melbourne .
What started off as a way to combine touring resources and mutually support each other on the road between Love Like Hate and Aimee Francis has turned into a string of 'all' female fronted acts accompanying them as they tour the south east coast of Australia.  Joining together on stage independent female artists who are challenging musical genres around Australia and breaking the moulds of what female fronted 'music' should sound and look like has now become the platform for Love Like Hate's upcoming touring shows.
Love Like Hate are no strangers to touring, showcasing their blend of free form arrangements and hints of early post punk, delicate piano swings and melodies that pay tribute to some of music's most notables – PJ Harvey, Yeah Yeah Yeahs, Patti Smith, Florence and the Machine.
Love Like Hate is also performing in a side show alley project that will be launching in Melbourne called 'Piano Kitsch' with all the artists performing their original songs on keys with a bit of guitar thrown in for good measure.  For this first run of Piano Kitsch they will be joined by Northern NSW (now a Melbourne local) singer/songwriter Bec Newman and Melbourne based singer/songwriter Georgia Maq.  It will all be done for the love of piano and song but the night will be funded by donation to the artist via a 'pass the hat" system at Grumpy's Green.
Don't miss Love Like Hate touring at a venue near you…
WEDNESDAY APRIL 17 SYDNEY | THE SLY FOX, ENMORE, NSW
'Live & Lickable' LIBRARY SIESTA EP launch & KING TEARS MORTUARY & THE BUBBLE SOLUTION
FRIDAY APRIL 19 SYDNEY | THE TOWNIE : THE TOWN HALL, NEWTOWN, NSW
AIMEE FRANCIS with A GIRLS A GUN
THURSDAY APRIL 25 GOLD COAST | THE LOFT, GOLD COAST, QLD
AIMEE FRANCIS with JULES WOO & BREACH NOTICE
FRIDAY APRIL 26 BRISBANE | THE TEMPO, BRISBANE, QLD
AIMEE FRANCIS with BREACH NOTICE
THURSDAY MAY 2 MELBOURNE | GRUMPYS GREEN, FITZROY, VIC
'Piano Kitsch' with BEC NEWMAN & GEORGIA MAQ
SATURDAY MAY 4 MELBOURNE| REVOLVER, PRAHRAN, VIC
AIMEE FRANCIS (headline) & KARLY JEWEL
I adore Steph Hannah, I love her music, I think she is something special and unique. I have had the pleasure of working with her on a compilation CD and she played the launch. She is my favorite Melbourne solo artist. She is going overseas and this is the clip to her song Eat the Crumbs.  The clip looks great and how beautiful does she look in it. Plus the song is amazing. She is something special and I know she going to be doing huge things real soon. Watch out world.
Silver Cities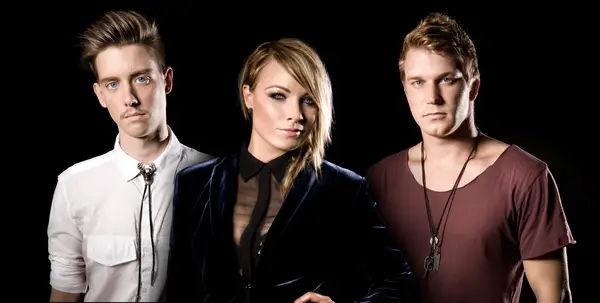 Silver Cities are exciting new band doing good thing, I had interviewed them before when they were known as Seasons and they featured on my last giveaway compilation CD and now their new stuff blew me away. The song Lights is a catchy slice of music. I talk to Hayley from the band.  So you can listen to the interview below.
MTV has put their song up Lights as a most wanted clip. So go to the link and vote for it. The more votes, the more chances of being on played on MTV which is pretty cool.  Don't have to fill out any details  just click and vote is counted
http://www.mtv.com.au/news/most-wanted
Audio clip: Adobe Flash Player (version 9 or above) is required to play this audio clip. Download the latest version here. You also need to have JavaScript enabled in your browser.
http://www.youtube.com/watch?v=xRk7wc-WULk
LIVE IT UP FESTIVAL
What started as an idea to put some great bands on and create Queensland's best under 18s music event has gotten out of hand.  We admit it.  Hell, we even told you we'd done our final announcement.
But with ticket sales surprising organisers, the decision has been made to take the event to the next level and increase capacity, with the addition of a second stage and the announcement of new acts on the bill Northlane, Bombs Away and Tom Piper.
Acting on pleas from fans on Facebook, Live it Up have given Northlane a prime place on the lineup, satisfying their quickly growing under 18 fan base and showing the power of social media.
Bombs Away and Tom Piper, some of Australia's premier dance acts will add a new dimension to the event with a DJ lineup and the winners of the Live it Up under 18s band comp still to be announced.  Voting on the bands to open the festival will take place from late this week on the Live it Up Facebook page giving under 18 artists a rare opportunity to play in front of thousands of their peers.
"We have been blown away by the response and it's never too late to make a big event even bigger," said festival organiser Zanda Strofield.  "Live it Up is about providing great music and a day out for teens to close the Easter holidays in style.  Whether you want to dance, rock out or mosh, Live it Up is here for you." "18 and under shows are such an important part of what we do.  An event like LIVE IT UP is an awesome addition to Brisbane's calendar because it gives our younger fans an opportunity to get out and party with us!" said The Amity Affliction's Ahren Stringer.
The drug and alcohol free event will provide a real festival experience like no other in Brisbane – without the tools.
First release tickets are available now for just $40+bf from www.liveitupfestival.com.au or www.oztix.com.au – and UNIVERSAL STORES across South East Queensland.
LIVE IT UP FESTIVAL
April 13th 2013 // RNA Showgrounds, Brisbane
The Amity Affliction
Northlane
Bombs Away
Chance Waters
Pez
The Getaway Plan
Tom Piper
Dune Rats
The Griswolds
Pigeon
MESSRS
Sheppard
His Merry Men
+ DJs and the LIVE IT UP 18 and under band comp winners
Jesse is the new song from Mia Dyson
ARIA nominee Mia Dyson was in Canberra last Thursday to perform her single "Jesse" at the Federal Parliament's apology for forced adoptions. Suddenly, she found herself in the middle of a government overhaul. With all eyes on Canberra, it gave Mia the opportunity to shine a light on Australia's history, and the practice of forced adoptions. Now, she is taking the third single from her fourth album "The Moment" for a string of intimate shows.
You can catch Mia Dyson playing these venues
March 23: Lot 19, Castlemaine VIC
April 13: Candelo Festival, Candelo NSW
April 19: The Thornbury Theatre, Thornbury VIC
April 20: Caravan Music Club, Oakleigh VIC
April 26: Bulli Heritage Hotel, Bulli NSW
April 27: Gum Ball Festival, Hunter Valley NSW
Jesse is the third single from Mia's acclaimed fourth album The Moment which has been labelled as
a "career defining record" (Herald Sun) and "an epic piece of work" (Rhythms).
"Jesse" is the latest single from The Moment which is both in stores and online now. 
Catch Release Records signs Nick Van Breda.
Catch Release Records is delighted to announce the signing of Sydney indie-folk artist Nick Van Breda for the release of his new single 'The World And The Everyday'. The upcoming AA side release will be available in both digital and 7-inch vinyl form, accompanied by 2012's critically acclaimed single 'Think About'.
"Love a good story teller and this man is it and what a multi instrumentalist – watch this space."
Rosie Beaton, triple j
"There's a fantastic energy and urgency to this song. If you like Jonathan Boulet's ecstatic moments then you'll like this one (Think About)."
Dom Alessio, triple j
"Nick's journey has been one I've followed with great interest for a long while. 'Think About' was one of my favourite songs of 2012 and when the opportunity came up to work with Nick on this upcoming release, the decision was a no brainer."  – David Noordhoff, Catch Release Records.
Nick Van Breda has been a mainstay on the Australian music scene for the last decade both as a drummer and frontman for bands such as Staying At Home, Animal Shapes and Lights Out. Over the past two years Nick has been releasing music as a solo artist working alongside upcoming Sydney producer Dylan Adams (Sticky Fingers, Sailmaker, Lo!). "The World And The Everyday" and "Think About" are the first taste of Nick's forthcoming debut album due late 2013.  National tour dates in support of this release will be announced shortly.
In the lead up to this release Nick is hitting road with Sydney artist Zzzounds in support of the 7-inch split release the two artist came together on in late 2012 – and to showcase the ridiculous banjo duo the split spawned, Pinch Hitter.
As a teen Nick Van Breda taught a ten year old Dave Drayton (Zzzounds) to play sax at the local Primary School and since then, their musical paths have continued to cross. Finally after years of plugging away on separate endeavors, the two have teamed up for a split release on 7-inch vinyl via Tenzenman Records.
Each contributing one track, both inspired by Dave Drayton's (Zzzounds) move into the basement of Nick's house, and recorded by Nick over a weekend in a beach house on the New South Wales south coast, this split shows two unique approaches to the solo songwriter mode with a guitar, a voice, and little more.
Be sure to catch Nick on the road with Zzzounds and Pinch Hitter through March / April.
Details at:
http://www.catchreleaserecords.com
http://www.facebook.com/NickVanBredaMusic
Listen: https://soundcloud.com/catchreleaserecords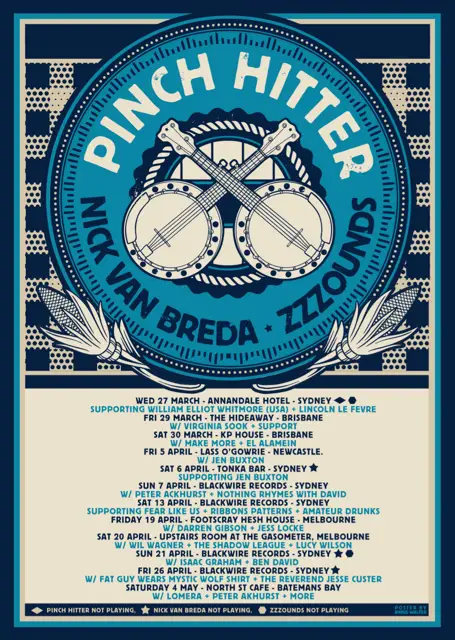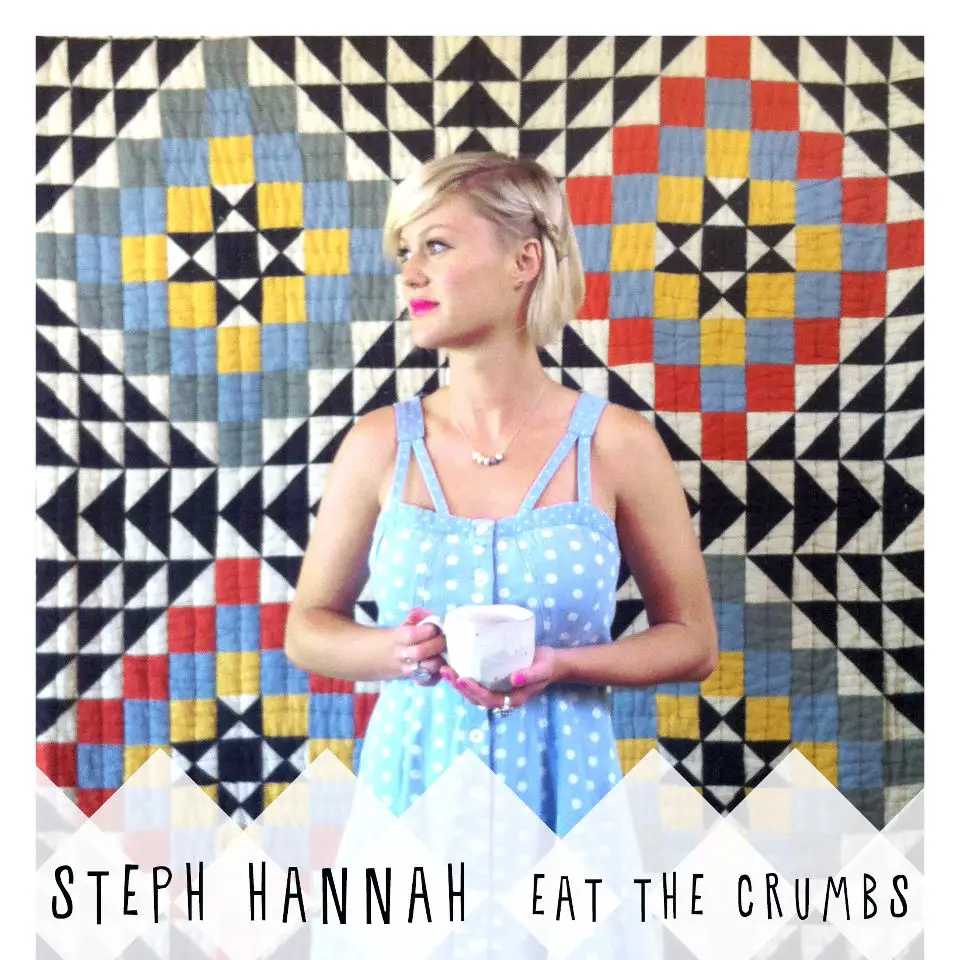 Steph Hannah is my favorite singer songwriter on the Melbourne music scene, she was also on my last compilation CD and played the launch. But this is her new song Eat The Crumbs, which is an amazing track. Love it.  It will soon be on ITunes in the next few days. You can also be cool and review on Triple J Unearthed page here
http://www.triplejunearthed.com/Artists/View.aspx?artistid=40639
You only have more chance to see her live before she goes away overseas which is this Thursday night @
Veludo Bar & Restaurant. St Kilda  175 Acland St. St Kilda, Melbourne
https://www.facebook.com/events/343589692412723/
So go get the track when it's available and review it. She is an amazing artist, have been saying it for years. Love what she does.
We All Want To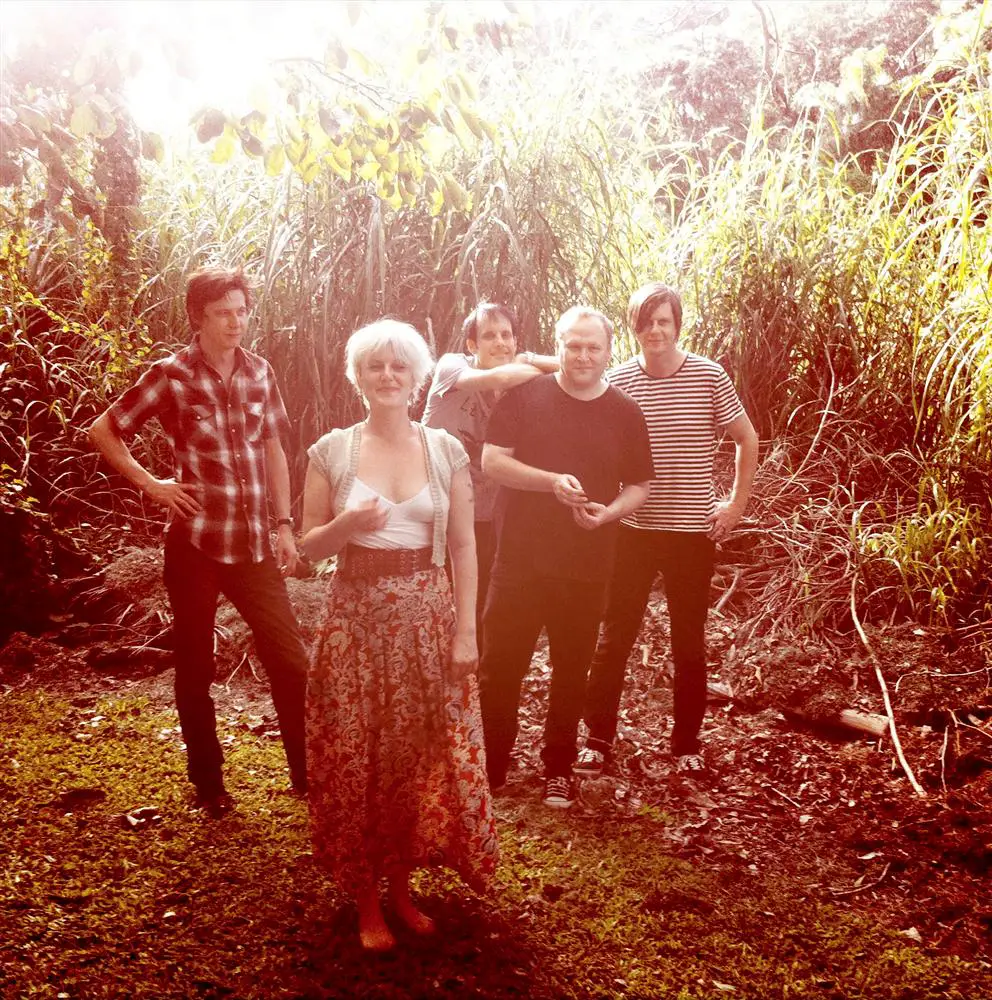 We All Want To are an exciting Brisbane doing good things. I dig what they are doing and Tim Steward from the band I answers my questions. So read on and find out why I think they are great.
1. What is the new album about?
The album is a journal of the feelings of mainly the two songwriters in the band, Tim and Skye. Feelings about what it's like to grow up in a changing world, to be well entrenched in adulthood yet still feel adrift in a sea of chaos and constant change. Also feelings about our own personal issues as we assess our present, our past, our future. I think the adult world these days is so radically different than what we observed as kids that it's unchartered territory. Also some fun, meaningless pop songs with good words which rhyme well.
2. How was the recording process different to previous albums?
Not much, except that we tried to do it all in one intense block. This was awesome because it brought out the best in everyone and strengthened the bond between us in terms of trust, reliability and friendship, in music and otherwise.
3. What inspires you now when writing music?
I get ideas in my head, like every songwriter.. "it'd be cool to write a song about missing someone who's dead" or "I'd like to write a song about a fictional couple throwing caution to the wind". Other times I get one line and I have to write a song around it. These end up being the most abstract songs by far.. "I ran off the path into the trees, I scared myself a bit". Sometimes I'm lucky enough to get song titles in my head and the song more or less writes itself after that.. "Already Too Late" "Ramp up the Bleeding" "Now I don't feel so bad" etc. Other times I get a melody that's so strong it needs words in a certain strict rhythm, so sometimes you have to compromise the depth of the lyrics somewhat to make it fit.
4. What has been your favorite show to date?
I can't remember, I've played too many gigs. But it doesn't matter about the size of the venue or the audience.. I played a solo show to 40 people recently and it was one of the funnest gigs I can remember. I think it's more about attitude and confidence.
5. What has been the craziest on tour experience?
Oh man, touring overseas – to use a very "blanket" term. Everything is crazy and you're running on pure adrenalin, no sleep, and LUCK. Panicking at American customs, carrying gear on public transport in London and Japan, sleeping exclusively on sofas in America.  A million crazy things you have to deal with all day long, hurdle after hurdle. But somehow the band usually pulls together and plays great shows every night.
6. Who would you most like to tour with?
I reckon The Hold Steady would be pretty awesome. They're good guys, and every night would be a treat, musically and fun wise.
7. What your opinion on streaming music services such as Spotify?
They're ok I guess, but in the end it cheapens music still further, it reduces its value. It makes become like the trashy magazines you read in the checkout at supermarkets. Imagine if all books were free, immediately bookshops would all be closed, no authors would get paid to write.. it's gonna have really negative flow-on effects. I'm not being all nostalgic but the experience of buying a record or cd is worth something, it means you invest more into listening to that music as well, you give it some real attention, and your bond with "music" as a concept is stronger.
8. What advice could you give to some one wanting a career in music?
Buy a rice cooker. Look up some really good chick pea recipes; chick peas are as cheap as shit. Go to BYO venues, Grow your own veggies. Learn to shoplift. Buy a bike. And be a good friend to others, you're gonna need them to be a good friend to you.
9. What can people expect from your tour?
We're gonna give, give, give, and then we're gonna give some more. If we can't give you something to remember us by why would we even bother going on tour.
10. What does 2013 mean for you?
It means I still struggle not writing the date as 2012, dammit! It means I have been playing music for 26 years (omg!). It means that the world is more horrible and sad and dirty and petty and money-grabbing than it has ever been, but it's filled with more and more great and wonderful amazing people who want to push for change and improvement, and make it a better place to be alive in. Hallelujah!