LIVE MUSIC, SMALL GIGS
SLAM Day
Saturday February 23rd 2013
"A day where the whole country stops for live music"
After a huge debut year this year, SLAM DAY is back! Registrations are now open for 2013.
On Saturday February 23rd 2013 musicians and music lovers will come together in the largest simultaneous celebration of Live Music and Small Gigs that's ever been held in Australia, for the second annual SLAM Day.
On February 23rd last year, over 150 gigs were held in small venues across the country from Perth to Port Douglas, Tamworth to Tennant Creek, Katherine to Kensington and with the support of musicians, venues, music fans and the media, the first ever SLAM Day was a massive success.
In 2013 SLAM Day falls on a Saturday – 'gig day', and already SLAM have been swamped with registration enquiries.  It's a race between the states to host the largest SLAM day, with WA and NSW ahead of the race, challenging Victoria as Australia's home of live music.
Support a SLAM Day gig in your town – any style, any genre. Small gigs can happen in your backyard, in a venue, in your community hall, in a cafe, on the street or in the park.
It's easy to get involved and free to register, just head to www.slamrally.org
About SLAM
SLAM (Save Live Australia's Music) was born out of the SLAM rally, the largest cultural protest in Australia's history. 20,000 people marched in Melbourne to change government policy that incorrectly linked live music to violence.
Since then, SLAM has successfully lobbied and contributed to:
· Change the law in Victoria; live music is now recognized in the objects of The Liquor Licensing Act
· Break the policy link between live music and violence in Victoria
· Initiate the Premier's Round Table for Live Music in Victoria. Outcomes from the roundtable include the reform of planning policy and licensing law in relation to all ages gigs, and cutting red tape.
· A new Live Music Strategy and Lord Mayors Advisory Panel in the City of Melbourne
· Live Music taskforces in City of Yarra and City of Port Phillip
Live music is now firmly on the political agenda, with:
· A National call for candidates to have a Live Music Policy at all State and Council elections
· In NSW, the City of Sydney prepares to launch a Live Music taskforce
· In SA, the state government sent a delegation and met with SLAM representatives and have since announced new small bar laws, a live music hub, a Live Music 'Thinker in Residence' and an Action Plan for the City of Adelaide
· Federally, a new Live Music Coordinator has finally been appointed.
The inaugural National SLAM Day was held on February 23rd this year, on the anniversary of the SLAM rally. SLAM Day is a campaign aimed at the broader community as an event that celebrates our local musicians and our small gigs. SLAM Day was embraced all around the country with thousands of musicians and tens of thousands of punters getting involved.
"Seeing a loud sweaty band in a small venue is easily my favourite musical experience. Everyone crammed in tightly, shoulder to shoulder, singing the same lyrics, bobbing their heads, in unison, sharing that common experience, that's what music is all about." Nik Kaloper, The Jezabels.
www.slamrally.org
DIG IT UP! Hoodoo Gurus Invitational 2013
National Dates and Pre Sale Announced
Dig it Up! was a gas. Everybody said so. The multi-band / multi venue Invitational hosted by the Hoodoo Gurus in celebration of their thirty year recording history, took flight in April 2012 and never looked back. Bands, punters, the venues everyone was thrilled with their respective days begging the question, should we do it again? Chief Guru Dave Faulkner decides…
"Last year's Dig It Up! was such an incredible event that our only concern was what could we possibly do to match it? We had no intention of doing anything unless we could maintain the same standard, with that standard being rock 'n' roll perfection. Well, I can confidently state that this year's line-up will live up to everyone's high expectations. There were a lot of people kicking themselves afterwards for not going last year because everyone who went said it was the gig of the year. I confidently predict Dig It Up! 2013 will be the gig of the year THIS year. "
The Hoodoo Gurus are once again at the helm of Dig it Up! and this time they have elected to perform their second album Mars Needs Guitars, in it's entirety. In addition the Gurus will also perform a selection of smash hits.  Oh, and the dates?
Feel Presents
DIG IT UP! Hoodoo Gurus Invitational 2013
Thur April 18
th
                           The Tivoli                                                  Brisbane                            QLD
Fri April 19th                               Twin Towns                                               Gold Coast                        QLD
Sun April 21st                             Enmore Theatre & surrounds                Sydney                                NSW
Thur April 25th                          The Palace Theatre and surrounds            MELBOURNE       VIC
Fri April 26th                              HQ                                                                  ADELAIDE                         SA
Sun April 28th                          Astor Theatre                                              PERTH                                WA
Pre-sale registration is now open! Simply log onto www.digitup.net.au between now and February 1st to receive details.
And for up to the minute information concerning Dig it Up! (line-up, times, additions) sign-up to facebook/DigItUpAustralia
We can't wait to announce the line-up either but you have to wait. Won't be long. It's gonna be a gas! Again.
Dig it Up! The Hoodoo Gurus Invitational. Another Feel Presents initiative.
www.digitup.net.au ||   www.hoodoogurus.net    || www.feelpresents.com
Perth collective The Growl finished 2012 on a high thanks to the incredible reaction they received from Tame Impala's fans after supporting their fellow West Australian's on their national Lonerism album launch tour. With their first 7" vinyl Clever Leaver (August 2012) in hand, they made their way around the country opening each night, winning new fan, after new fan, creating a wave of word of mouth that most bands would kill to ride.
2013 has an even better projection for the band, kicking off with the news that they will join Tame Impala on their USA tour through February and March, returning home in April just in time to release their debut LP, What Would Christ Do??
What started out as a bedroom based recording project for founding members front-man Cameron Avery and guitarist Clinton Oliver, is fast becoming a force to be reckoned with on the local and international stage thanks to their passionate and ever growing fan base, intense live show and solid Triple J (winning the Unearthed performance slot for Big Day Out Perth 2012) and community radio support.
The Grow will headline their own national album launch shows mid 2013, stay tuned for details.
"Avery was like an evangelical preacher trembling under the weight of God as he was shaking, thrashing, and staggering around the stage, "growling" (there it is) like a man possessed." – Drum Media
"Combining stripped-down rock'n'roll and primal blues-based riffs with dashes of thrash, chaotic rockabilly and psychedelic rock, suitably played with psychotic menace, the quixotic sextet pulsated through their 40 minute set, every note a perfect thrill, each shriek depraved." – Xpress Magazine
"Grimy, sexy, confident blues rock that will leave the taste of iron on your tongue." – Beat Magazine
"The double-team drummers made as much racket as humanly possible up the back, their vocalist/guitarist was howling like a double shot of a nail through the foot and a woman who done did him wrong. It was mesmerizing, not to mention downright exciting… Absolutely fantastic" – Fasterlouder.com.au
The Growl are…
Cameron Avery – Vocals/ guitar/ banjo/ keys/ blues harp | Clinton Oliver – Guitar/ bass | James Ireland – Keys/ accordion/ samples | Marc Early – Double bass | Michael Jelinek – Drums/ percussion | Samuel Kuzich – Drums/ percussion
Gemma Kaye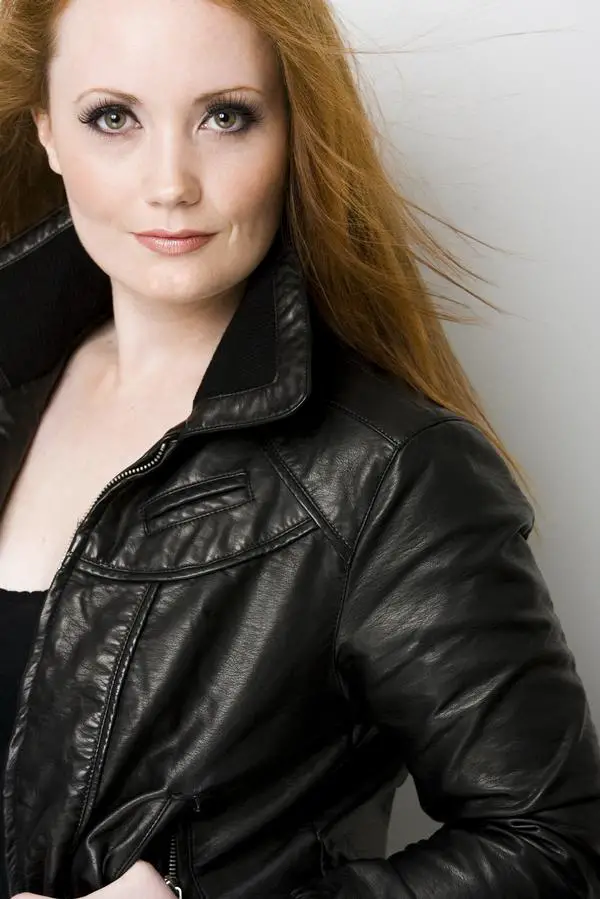 Gemma Kaye is some one I've known a while and think she is an incredibly attractive and talented Australian actor. This is why she my beauty of the week. She is incredible as an actor and can do presenting jobs with ease, like wise on voice-over work.  She has been in the movie Suing The Devil. I think this talented lady will keep doing amazing work.   You can find more about her here @ http://www.gemmakaye.com/
She is worth putting in your film and TV project.
I have made it easier to find the old interviews I've done on the site before the use of a content management system. Just click old school interviews up the top of the page. They will be all there.
Roxie Randle – I'm Not Gonna Let You Single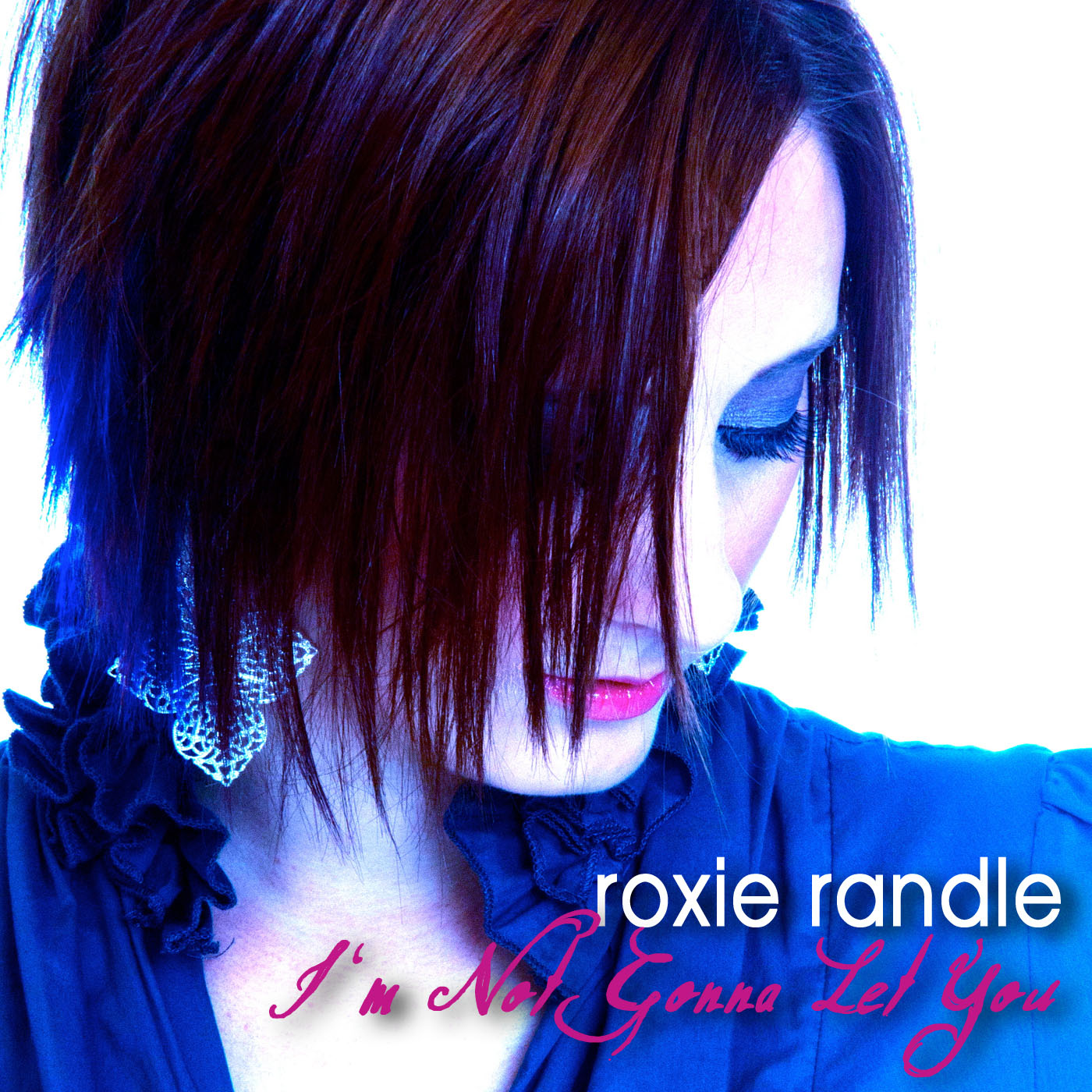 I'm Not Gonna Let You by Roxie Randle is her latest single, and it's such a well written laid back ballad. Great vocals and lyrics plus some excellent musicianship. Roxie has the talent as a singer and a songwriter. The song is such a beautiful tune and hearing Roxie amazing voice just makes your ears melt in musical joy. I for one cannot wait to hear what Roxie does next as this song is a winner.
Annelise Collette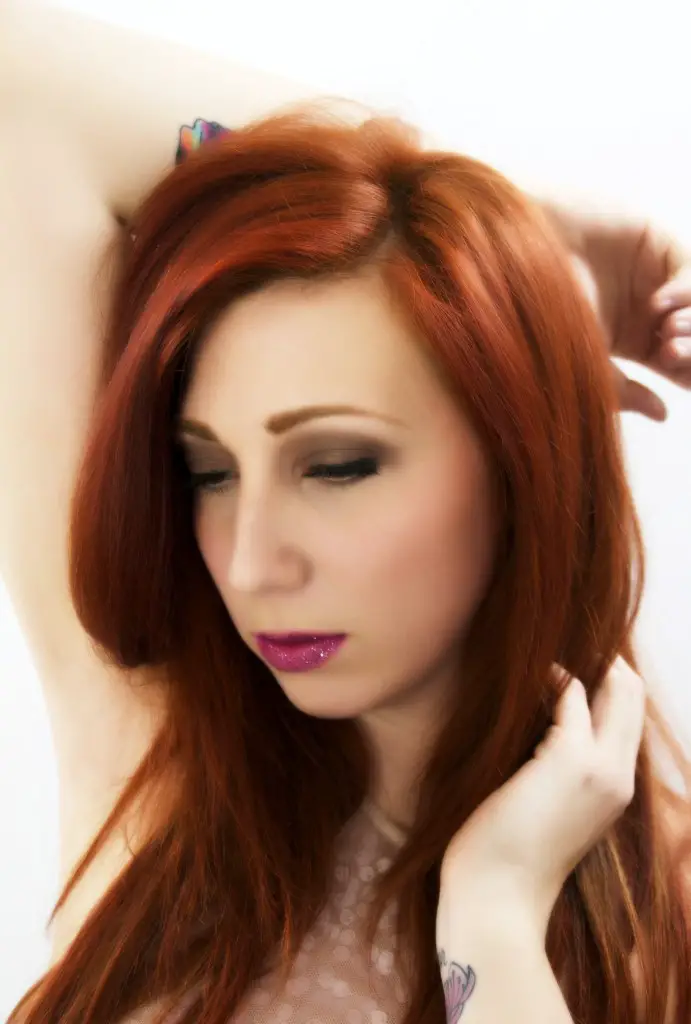 Photo By: Stephan Moessle
Annelise Collette is on my latest compilation CD and to me is one the next big things in electronic/dance music. She is incredibly talented, great singer and songwriter with some amazing tunes and she is also incredibly beautiful.
I believe her album Out Of This World will do amazing things for her, if the song on my CD is to go by.
Check her out you won't be disappointed.
http://www.facebook.com/annelisecollette
http://www.annelisecollette.com/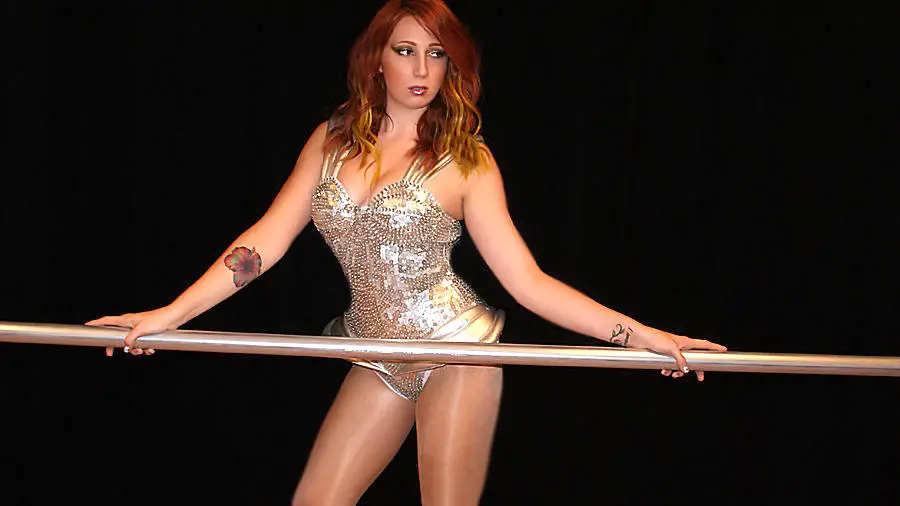 Photo By: Briian Dargon
CALL THE SHOTS
SET TO RELEASE NEW SINGLE AND EP
Heavily influenced by life and driven strongly by a "never back down" attitude, Brisbane's young pop-punk five-piece, Call The Shots, have their sights set high and are destined to become one of pop-punk's best new acts.  With the release of their second EP on the horizon and the band's new single 'Alexis Texas' set to drop as a free download for fans on January 23, the band are about to give fans plenty to sink their teeth into.
Taking influence from predecessors including Simple Plan, Good Charlotte, All Time Low, Bowling For Soup, amongst others, singer Josh Setterfield's lyrics are taken from "my own personal experiences and feelings."
The band's 2011 release of their debut EP 'Crank Up The Happy', which was released free to fans through their official website and garnered over 3000 downloads, garnered airplay across major and independent radio networks including airplay on youth network Triple J. This release set them in motion allowing them to embark on an East Coast tour where they played sold out shows.  Their touring resume also includes supporting the likes of Mest, The Wonder Years, Tonight Alive and Rufio.
An acoustic cover of Simple Plan's 'Jet Lag', with the female vocals being determined via a fan competition, has exceeded over 12,000 views on YouTube; it also topped the Tweet-For-A-Track charts for more than ten days – a feat that was even recognized by Simple Plan themselves. "We were lucky enough to have Simple Plan drummer Chuck Comeau tweet us and congratulate us on our efforts,"said Setterfield.
Interaction with their fan base is key for Call The Shots – Josh Setterfield (Vocals), Dion Cerreto (Guitar), Greg Mandall (Guitar), Damien Thompson (Bass) and Riley Boyce (Drums) – creating initiatives to make the fans feel as though they are the sixth member of the band and doing what they can to involve them in every step of the band's growth. "Our fans mean nothing less than everything in the world," says Josh.  "Our music is a reflection of us but also what I am feeling from the stories they're saying. I just want to lift people's moods and make them feel like they aren't alone through bad times."
Recent success has seen the band secure a spot in the Dolly Magazine's Hottest 100 for "Hottest Band" based on the strength of a reader poll.
Set for release in early March, the band will deliver their new 7-track EP "When Everything Goes Wrong" and features the guest vocal from front man Tony Lovato of US punk rockers Mest.  Ahead of the EP release, the band will drop their first single 'Alexis Texas' which will be available for free download via the band's Triple J Unearthed page – www.triplejunearthed.com/CallTheShots – on January 23 accompanied by the music video.
Call The Shots have never been more ready to get back on the road and share their new music. With infinite determination and unconditional love for what they do, Call The Shots will be a band worth watching closely!
www.calltheshotsofficial.com | www.twitter.com/calltheshotsau | www.youtube.com/calltheshotsband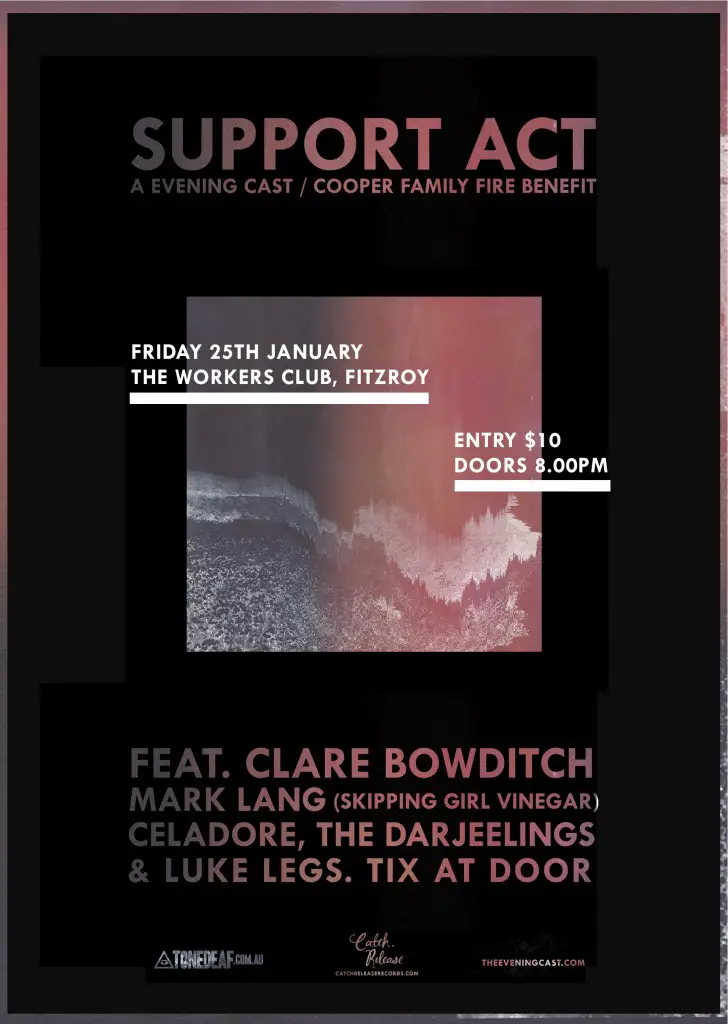 A devastating house fire which destroyed the home and contents of The Evening Cast members Joel & Rachel Cooper has lead to the extremely difficult decision to cancel the bands upcoming National Tour, which was announced at the end of 2012 and due to commence January 19th.
Thankfully Joel, Rachel and 5yr old daughter Poppy managed to escape the blaze unscathed; however the incident has taken its toll on the family and band in many ways. A studio full of instruments, CD stock and band merchandise were just some of the items lost in the fire.
"The east coast tour was set to hit Adelaide, then continue to Melbourne, Brisbane, Yamba and Sydney was one of the biggest opportunities for our band and in return required a performance level that we can not produce at this time. We appreciate all the support and understanding during this process and plan to honour the venues and bands scheduled for the tour in the future when the time is right to hit the road again." Paul Cooper – Brother to Joel and guitarist in The Evening Cast.
As part of their planned national tour, The Evening Cast were to launch their new EP, titled Lake at the Workers Club in Melbourne on Friday January 25th. After an outpouring of support from the music community, it was decided to honour this date with a benefit show, the proceeds of which will go direct to a fire benefit fund. This support will help Joel and Rachel to re-build and The Evening Cast to replace items lost in the fire.
The benefit show will feature performances by an outstanding group of acts, all of whom were touched by this tragedy. This list includes Clare Bowditch, Mark Lang from Skipping Girl Vinegar, The Darjeelings, Celadore and Luke Legs.
Catch Release Records presents: Support Act
Friday January 25th – The Workers Club, Fitzroy
Feat. Clare Bowditch, Mark Lang (Skipping Girl Vinegar), Celadore, The Darjeelings & Luke Legs.
Doors 8pm.
Entry $10
Tickets available at the door. 18+
This is an awesome song. I love it, and how good does Shannon Hurley look and sound in the clip.
She got such a great voice, this is a killer tune.