Great song from one of my fav bands on the Melbourne scene.
PUSH OVER TURNS 21!!!
THE AMITY AFFLICTION SET TO BURN UP THE STAGE AT A
HUGE 21ST BIRTHDAY BASH
SIDNEY MYER MUSIC BOWL – FLIPPED
MONDAY MARCH 11TH, 2013
Mischief-makers The Amity Affliction headline a huge line up of hardcore, metal, hip hop and break dance in celebration of the longest running Victorian all ages live music festival, Push Over, turning 21!
Push Over will flip the Sidney Myer Music Bowl on its head in March 2013, when the likes of DZ Deathrays, Violent Soho, Northeast Party House, Dream On Dreamer and Millions play in a unique reverse format where punters will enjoy a multi stage set up through the garden precinct behind the Bowl.
As well as featuring all your fave upcoming Aussie bands, nine of the freshest young bands from across Victoria will share the stage in the FReeZA Push Start Grand Final.
The birthday bash will also include the Push Underground Hip Hop Showcase, fabulous food court and a chance for you to meet your favourite bands at the artist signing area.
Tickets to the Push Over 21st Birthday bash go on sale Wednesday December 19th through Ticketmaster and are strictly limited. Push Over is a fully supervised all ages drug/alcohol /smoke-free event managed by non-profit youth music organisation The Push.
PUSH OVER 21st BIRTHDAY PARTY
Presented by The Push, triple j & supported by FReeZA, Victorian Government, Plakkit, & Shout Out Loud
Who: The Amity Affliction, DZ Deathrays, Violent Soho, Velociraptor, Dream On Dreamer, Northlane, Millions, Northeast Party House, Allday, Thy Art Is Murder, In Hearts Wake, 12 Foot Ninja, Hand Of Mercy, Soliloquy, High Tension, The Sweet Apes, D At Sea, Lurch & Chief, Brighter At Night
When: Labour Day Public Holiday – Monday March 11th 2013
Time: Midday – 8.00pm
Venue: Sidney Myer Music Bowl, Melbourne
Tickets: $40 +bf pre-sale via Ticketmaster www.ticketmaster.com.au
More Info: thepush.com.au (03) 9380 1277
Cub Scouts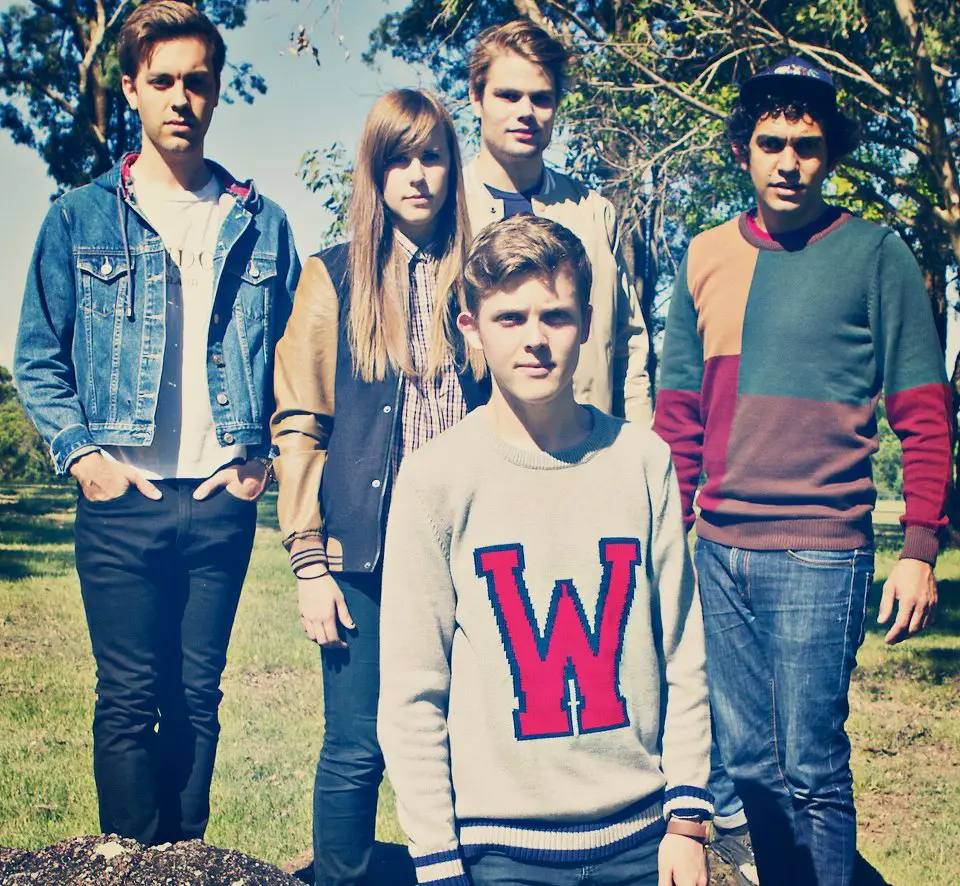 Cub Scouts are a Brisbane band doing good things. They play indie pop and I like what they are doing. Expect the band to be a house hold name real soon. So read on and find out what the band had to say.
http://www.facebook.com/CubScoutsMusic/

1.Are you surprised how things have gone for you so far?
Extremely surprised. We're very lucky to have received so much support from so many people.
2 What was the inspiration for the new EP?
The EP was inspired by lots of things; mostly people I've been inspired to write about, whether that's a nice thing or not. Also, my dog Evie was an inspiration.
3. Are you happy how radio and media has gotten behind the band?
Yeah absolutely. We're so thankful for how much support we've received.
4. How does having a booking agent help the band?
It means that we don't have to organize booking shows for our tours and shows. We're self-managed, so having a booking agent helps to make being self-managed manageable.
5. How do you guys warm up for a show?
We usually have dinner together, but no real rituals.
6. What's the bands drink of choice?
Mostly beer/cider. Andy doesn't mind a shandy~
7.Who have you enjoying playing with?
Ball Park Music and Loon Lake were both great to tour with. We're currently touring with Phebe Starr which is so good, I don't think I could ever get sick of watching her set!
8. If you put the ultimate festival together who would be on the bill?
Beyonce and us together
9. What inspires the band when writing songs?
I'm inspired by things that make me happy/sad and things that I find funny. I'm not a very confrontational person, so I usually just let it out in my songs haha
10. If you do a duet with anybody who would it be?
Beyonce or Lana Del Rey <3
11. What would be find on your stereo at the moment?
Ball Park Music – Museum
SOUTH FLORIDA'S LOSIN' IT TO RELEASE "NO APOLOGY" JANUARY 1st
album due via Life To Live Records / tour planned for December
Following the release of their highly acclaimed debut EP, Danger Zone, South Florida's LOSIN' IT are gearing up for the world to hear their first proper full length.  Entitled No Apology and being released via Life To Live Records on January 1st, 2013, the album marks a decidedly more focused approach, delivering no frills, unapologetic hardcore just as the title might suggest.  Both musically and lyrically, LOSIN' IT make it clear they aren't concerned with the popularity contests and hype-centric discussions all too common today, instead choosing to do what they want, how they want.
In anticipation of their forthcoming album, LOSIN' IT have planned a tour of the Southeastern U.S. alongside fellow Floridians Super Mutant.  Kicking off the tour will be a record release show for No Apology, being held in Pembroke Pines, FL on December 23rd alongside many other up-and-coming Florida hardcore bands (details below).
Stream LOSIN' IT No Apology in entirety via Soundcloud:
soundcloud.com/wballard1990/sets/losin-it-no-apology
LOSIN' IT + SUPER MUTANT SOUTHEAST U.S. TOUR
12/23 Pembroke Pines, FL @ The Talent Farm (Record Release)
w/ Weight of the World, Axis, With Increase, Blistered, Super Mutant
12/27 Pensacola, FL @ The Handlebar
12/28 Birmingham, AL @ TBA
12/29 Chattanooga, TN @ Sluggo's
12/30 Roanoke, VA @ Will's Moshment w/ Axis, Tiebreaker
01/01 Washington, DC @ Casa Fiesta Restaurant w/ Tiebreaker
01/02 Rock Hill, SC @ TBA
01/03 Savannah, GA @ Taco Abajo
01/04 Jacksonville, FL @ Burro Bar
twitter.com/LosinItHC
facebook.com/LosinItFLHC
lifetoliverecords.com
twitter.com/lifetoliverecs
facebook.com/lifetoliverecords
Cool song from a cool band.
Katy Lozano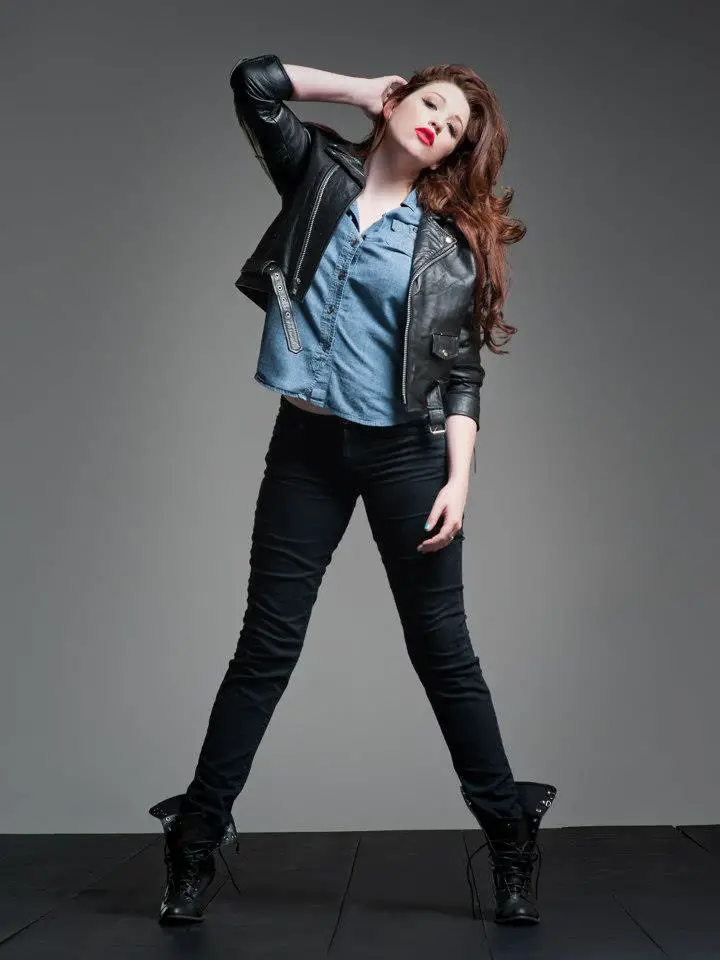 First photo and last  three photos by Andre Rowe
I'm a huge fan of Katy Lozano here on the site. Think she is an extremely attractive women. She is a classic all natural beauty and one of the most beautiful i've seen in years. That is why she is beauty of the week on the site.  She is a person that is switched on. Has an a degree in events, she has been in video clips and even on a tv show or two. This classic all natural beauty is going places, and I will keep supporting her.  Oh and any one who loves Aerosmith is a winner be too.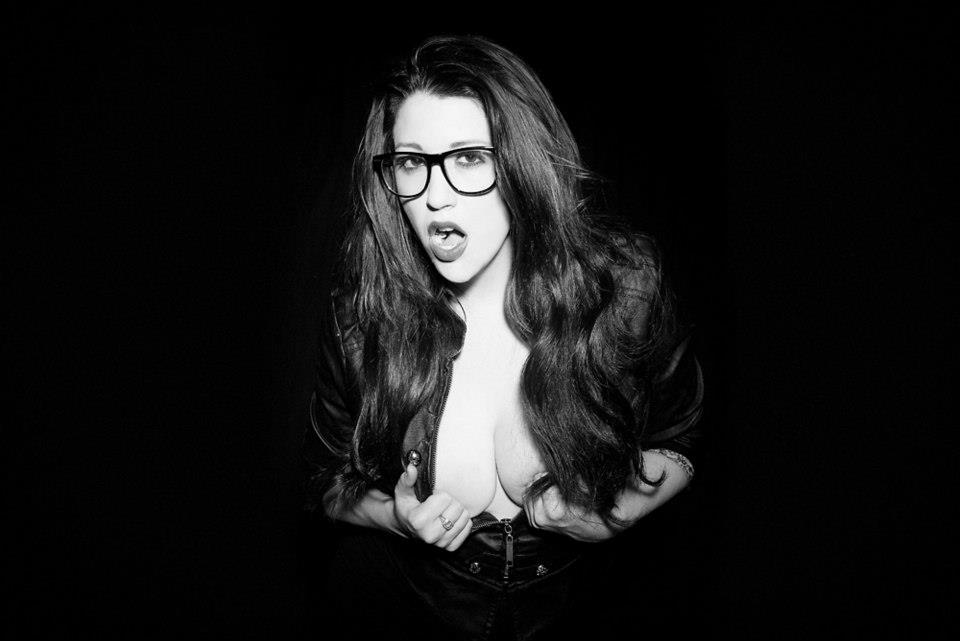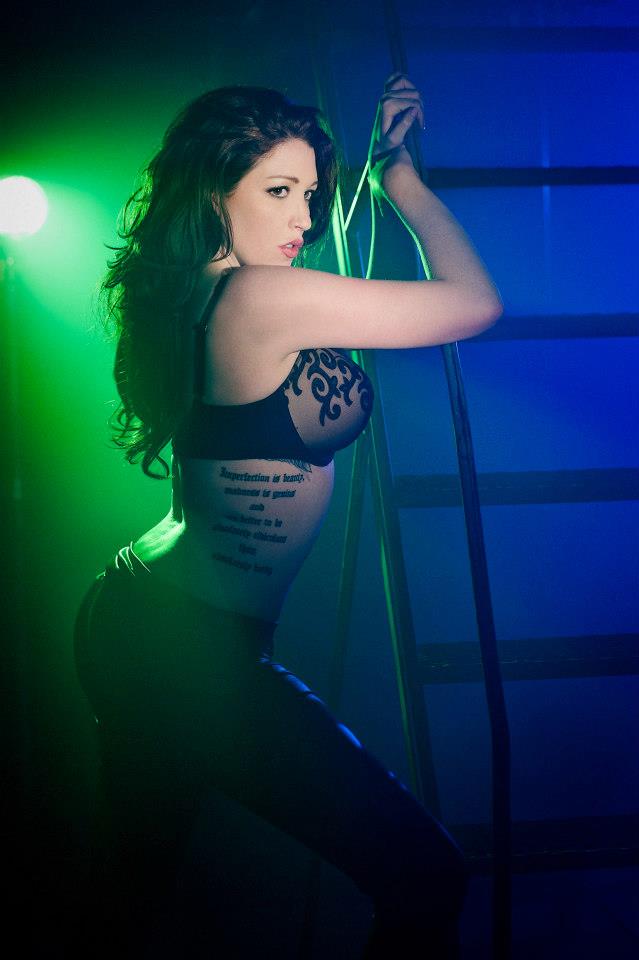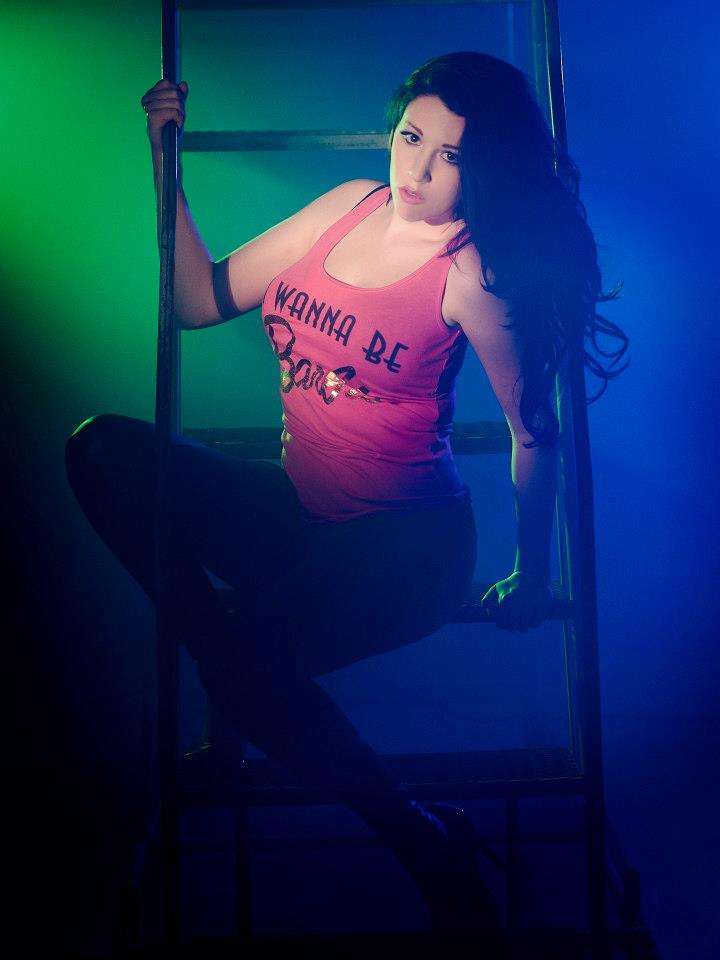 Destroy All Lines and Killyourstereo.com present
THE ATTICUS
BOYS OF SUMMER TOUR 2013
Featuring DEEZ NUTS, COMEBACK KID, FOR THE FALLEN DREAMS and HAND OF MERCY
---
LOCALS ANNOUNCED FOR BOYS OF SUMMER'S RETURN
Everyone's favourite summer tour is back and it's bigger and better than ever. In 2013 Destroy All Lines is bringing back Boys Of Summer with a line up that will definitely get moshpits moving and the party started. The line up that is going to get things moving features the notorious Deez Nuts, Canadian hardcore legends Comeback Kid, Michigan's For The Fallen Dreams and Sydney's own Hand Of Mercy.
Joining this huge line up will be some of the best and the brightest in new Australian talent, set to kick off each show with a bang. Please see below for each show's openers.
---
TICKETS ON SALE NOW FOR ALL SHOWS
Wednesday January 9
Amplifier Bar, Perth 18+ *
w/ Saviour & Mandalay Victory
Tickets: bit.ly/Uw6Pn6
destroyalllines.oztix.com.au or 1300 762 545
Thursday January 10
YMCA HQ, Perth AA *
w/ Paradise In Exile & Ruthless
Tickets: bit.ly/RfYmp8
destroyalllines.oztix.com.au or 1300 762 545
Friday January 11
The Hifi, Brisbane 18+
w/ Arbor Lane
Tickets:bit.ly/RfYPaQ
thehifi.com.au or 1300 843 443
Saturday January 12
Beenleigh PCYC, Brisbane AA
w/ Never Lose Sight
Tickets: bitly.com/U85aU4
destroyalllines.oztix.com.au or 1300 762 545
Sunday January 13
The Hifi, Sydney Lic/AA
w/ The Bride
Tickets: bit.ly/PVSoNp
thehifi.com.au or 1300 843 443
Monday January 14
The Cambridge Hotel, Newcastle 18+
w/ Mark My Words
Tickets: bit.ly/RfYmp8
bigtix.com.au or 02 4968 3093
Tuesday January 15
Oasis Youth Centre, Wyong AA
w/ Northlane & In Hearts Wake
Tickets: bit.ly/RTFf2k
destroyalllines.oztix.com.au or 1300 762 545
Wednesday January 16
Woden Youth Centre, Canberra AA
w/ As Silence Breaks
Tickets: bit.ly/YVOnZs
moshtix.com.au or 1300 438 849
Friday January 18
Central Ringwood Community Centre, Ringwood AA
w/ Free World
Tickets: bitly.com/RHF0JA
destroyalllines.oztix.com.au or 1300 762 545
SaturdayJanuary 19
The Corner Hotel, Melbourne 18+
w/ Trainwreck
Tickets: bit.ly/PCl1Oi
cornerhotel.com or 03 9427 9198
Fist2Face 03 9095 7911
Sunday January 20
Uni Bar, Adelaide Lic/AA
w/ Armed With Integrity
Tickets: bit.ly/SZpXe9
moshtix.com.au or 1300 438 849
* Hand Of Mercy not appearing
For more info:
www.destroyalllines.com
www.killyourstereo.com
www.atticusclothing.com
http://www.facebook.com/SaviourAustralia
http://www.facebook.com/mandalayvictory
https://www.facebook.com/ParadiseInExile
https://www.facebook.com/ruthlessau
http://www.facebook.com/arbourlane
https://www.facebook.com/neverlosesightaus
https://www.facebook.com/thebridebandofficial
https://www.facebook.com/markmywordshc
https://www.facebook.com/northlane
https://www.facebook.com/inheartswake
https://www.facebook.com/assilencebreaks
http://www.facebook.com/Thisisthefreeworld
http://www.facebook.com/trainwreckmelbourne
https://www.facebook.com/armedwithintegrity
Deez Nuts – Bout It out early 2013
Comeback Kid – Symptoms + Cures out now via Victory Records/Riot
For The Fallen Dreams – Wasted Youth out now via Artery Recordings/Shock
Hand Of Mercy – Last Light out now via UNFD

LIVE MUSIC, SMALL GIGS
SLAM Day
Saturday February 23rd 2013
"A day where the whole country stops for live music"
After a huge debut year this year, SLAM DAY is back! Registrations are now open for 2013.
On Saturday February 23rd 2013 musicians and music lovers will come together in the largest simultaneous celebration of Live Music and Small Gigs that's ever been held in Australia, for the second annual SLAM Day.
On February 23rd last year, over 150 gigs were held in small venues across the country from Perth to Port Douglas, Tamworth to Tennant Creek, Katherine to Kensington and with the support of musicians, venues, music fans and the media, the first ever SLAM Day was a massive success.
In 2013 SLAM Day falls on a Saturday – 'gig day', and already SLAM have been swamped with registration enquiries. It's a race between the states to host the largest SLAM day, with WA and NSW ahead of the race, challenging Victoria as Australia's home of live music.
Support a SLAM Day gig in your town – any style, any genre. Small gigs can happen in your backyard, in a venue, in your community hall, in a cafe, on the street or in the park.
It's easy to get involved and free to register, just head to www.slamrally.org

"Seeing a loud sweaty band in a small venue is easily my favourite musical experience. Everyone crammed in tightly, shoulder to shoulder, singing the same lyrics, bobbing their heads, in unison, sharing that common experience, that's what music is all about." Nik Kaloper, The Jezabels.

About SLAM

SLAM (Save Live Australia's Music) was born out of the SLAM rally, the largest cultural protest in Australia's history. 20,000 people marched in Melbourne to change government policy that incorrectly linked live music to violence.

The inaugural National SLAM Day was held on February 23rd this year, on the anniversary of the SLAM rally. SLAM Day is a campaign aimed at the broader community as an event that celebrates our local musicians and our small gigs. SLAM Day was embraced all around the country with thousands of musicians and tens of thousands of punters getting involved.

Since then, SLAM has successfully lobbied and contributed to:

· Change the law in Victoria; live music is now recognized in the objects of The Liquor Licensing Act
· Break the policy link between live music and violence in Victoria
· Initiate the Premier's Round Table for Live Music in Victoria. Outcomes from the roundtable include the reform of planning policy and licensing law in relation to all ages gigs, and cutting red tape.
· A new Live Music Strategy and Lord Mayors Advisory Panel in the City of Melbourne
· Live Music taskforces in City of Yarra and City of Port Phillip

Live music is now firmly on the political agenda, with:

· A National call for candidates to have a Live Music Policy at all State and Council elections
· In NSW, the City of Sydney prepares to launch a Live Music taskforce
· In SA, the state government sent a delegation and met with SLAM representatives and have since announced and passed new small bar laws, a live music hub, a Live Music 'Thinker in Residence' and an Action Plan for the City of Adelaide
· Federally, a new Live Music Coordinator has finally been appointed.

BIG CHOCOLATE SET TO JOIN 2013'S VANS WARPED TOUR LINEUP
THE RED EP OUT NOW!
Big Chocolate (a.k.a. Cameron Agron) is ready to take the music world by storm in 2013 announcing he'll be hitting the road for the entire run of the Vans Warped Tour. Already topping the electronic charts with his latest release, The Red EP, and reaching over 100K in sales for his debut album, Red Headed Locc, the Seattle-based music producer is as incessantly prolific as he is multi-faceted, cranking out destructive electro beats, hyper aware video blogs and hotly sought-after remixes in equal measure.
Tour dates listed below:
DECEMBER 2012:
14 – Edmonton, Canada @ The Warehouse Nightclub
29 – Lake Tahoe, CA @ Snowglobe Music Festival
JUNE 2013:
15 – Auburn, WA @ White River Ampitheatre *
16 – Portland, OR @ Portland Expo Center Parking Lot *
19 – Chula Vista, CA @ Cricket Wireless Ampitheatre *
20, 21 – Pomona, CA @ Pomona Fairplex *
22 – Mountain View, CA @ Shoreline Ampitheatre *
23 – Ventura, CA @ Ventura Country Fairground At Seaside Park *
26 – Las Cruces, NM @ NMSU Practice Field *
27 – Mesa, AZ @ Quail Run Park *
28 – Las Vegas, NV @ Venue TBA *
29 – Salt Lake City, UT @ Utah State Fairpark *
30 – Denver, CO @ Sports Authority Field at Mile High *
JULY 2013:
3 – Noblesville, IN @ Klipsch Music Center *
5 – Toronto, ON @ The Flats At Molson Canadian Ampitheatre *
6 – Darien Center, NY @ Darien Lake Performing Arts Center *
7 – Holmdel, NJ @ PNC Bank Arts Center *
9 – Virginia Beach, VA @ Farm Bureau Live At Virginia Beach *
10 – Columbia, MD @ Merriweather Post Pavilion *
11 – Mansfield, MA @ Comcast Center *
12 – Camden, NJ @ Susquehanna Bank Center *
13 – New York, NY @ Venue TBA *
14 – Hartford, CT @ The Comcast Theatre *
16 – Scranton, PA @ Toyota Pavilion *
17 – Burgettstown, PA @ First Niagara Pavilion *
18 – Cuyahoga Falls, OH @ Blossom Music Center *
19 – Auburn Hills, MI @ The Palace of Auburn Hills *
20 – Tinley Park, IL @ First Midwest Bank Ampitheatre *
23 – Kansas City, KS @ Cricket Wireless Ampitheatre *
24 – Maryland Heights, MO @ Verizon Wireless Ampitheatre *
25 – Atlanta, GA @ Aaron Amphitheatre at Lakewood *
26 – St. Petersburg, FL @ Vinoy Park *
27 – West Palm Beach, FL @ Cruzan Ampitheatre *
28 – Orlando, FL @ Venue TBA *
29 – Charlotte, NC @ Verizon Wireless Ampitheatre *
30 – Cincinnati, OH @ Riverbend Music Center *
AUGUST 2013:
2 – Dallas, TX @ Gexa Energy Pavilion *
3 – San Antonio, TX @ AT&T Center *
4 – Houston, TX @ Reliant Center Parking Lot *
* – Vans Warped Tour
For tickets and more information go to:
www.vanswarpedtour.com/dates
Masketta Fall continue to make waves after selling out Melbourne, Sydney, Brisbane and Adelaide venues on their recent National EP launch tour. Their self released debut EP "Something Beautiful" peaked at #20 in the iTunes Pop Albums and #69 on the Overall Albums charts and to date has sold nearing 1,500 copies.
See the tour wrap up video HERE:
Their online presence also continues to grow, now approaching 20,000 Facebook Fans, 2.5 Million views on their YouTube Channel and over 6,000 followers on Twitter.
Their dedicated following – known as the "Masketeers" – have come together to help – aka "HALP" – with Masketta Fall's upcoming fan video for the title track to the EP. Their passionate fandom were so involved in the idea that the hash tag – "#HALPMaskettaFall" trended number 3 worldwide on Twitter!
Wrapping up 2012 Masketta Fall's final run of shows hit Sydney, Melbourne, Brisbane and Adelaide in December. With Melbourne & Brisbane headline shows already sold out, the band are very excited to wrap up a great year and are looking forward to an even better 2013!
Check out the yet to be released fan video for "Something Beautiful" here!