January 18th – 20th, 2013
PROJECT AWESOME
THE VANGUARD – NEWTOWN, NSW
Since creative director Russall S. Beattie took over the reins of The Vanguard two years ago, he has been using the intimate Newtown venue as a launch pad for his unique productions, and consequently created something fresh in the world of Sydney entertainment.
His love of pop culture, combined with with his respect for the traditions of show business, have seen him bring life to shows such as STAR WARS BURLESQUE: THE EMPIRE STRIPS BACK, THE BATMAN FOLLIES OF 1929 and THE MUSIC OF QUENTIN TARANTINO.
Taking it to the next level in Janruary 2013, Russall unveils PROJECT AWESOME! Seven events spread over a weekend, drawing inspiration from iconic film and television shows:
ROBOCOP SINGS THE BLUES
This event promises to be exactly what the title says. Robocop….sings….the blues. Featuring Bob Log III as Robocop.
WILLY WONKA SCREENING – DEATH BY CHOCALATE
A screening of Willy Wonka & the Chocolate Factory. with special chocolate degustation feast.
DANGER 5 – Q&A
A Q&A session with the creators and cast of TV series Danger 5.
THE TWIN PEAKS PIE PARTY
The Vanguard is transformed into The Black Lodge from David Lynch's iconic show. Featuring live hypnotic music by Mojo Juju (as 'The Man From Another Place'), pie, coffee cocktails and more than a few surprises. Dressing to theme is strongly encouraged
THE 'BREAKFAST CLUB' BREAKFAST
A morning screening of the John Hughes classic with 'all you can eat' pancakes.
THE POLICE ACADEMY SCRIPT READING
We've assembled a cast of our favourite z-grade celebrities, wannabees and hanger-ons to read the script of Police Academy in full on stage.
1982 BLOCKBUSTER BURLESQUE
A burlesque tribute to the box office hits of 1982. Featuring acts based on TRON, CONAN: THE BARBARIAN, E.T., FAST TIMES AT RIDGEMONT HIGH, ROCKY 3, POLTERGEIST, BLADE RUNNER, STAR TREK 2, DARK CRYSTAL, MAD MAX 2, TOOTSIE, AN OFFICER AND A GENTLEMEN, RAMBO: FIRST BLOOD,
GINGER AND THE GHOST
PREMIERE "ONE TYPE OF DARK"
MUSIC VIDEO ON NYLON MAGAZINE "Mixing a dose of Tegan and Sara weird with a dash of Florence and the Machine
magic, Ginger and the Ghost is the kind of music we wouldn't mind
being on the soundtrack to our life."
– NYLON

WORLDWIDE RELEASE OF DIGITAL SINGLES "ONE TYPE OF DARK" 
& "WHERE WOLF"  VIA INGROOVES/FONTANA DECEMBER 18th 2012
"We have found you Bjork circa the future…This is the
strong medicine you're looking for."
– The Owl Magazine
"The film clip is simply stupendous, full of so much colour and imagination. It's like a confetti bomb has gone off in our mind."
– Frankie Magazine
Sydney-based experimental-pop duo
Ginger And The Ghost
 are excited to premiere their eagerly anticipated new music video
"One Type Of Dark"
via NYLON Magazine. NYLON is also featuring illustrations of costumes and sets designed by Ginger And The Ghost. Check out the feature
here
.
The innovative duo are uniquely weaving their way into the future of music by placing equal importance on visual and musical elements. They hand-make their own sets and installations for each show, using found objects, textiles and projections to create an atmosphere of fantasy, color, and movement, immersing the audience in their  dreamstate world.
In Ginger's own words: "One Type of Dark" is a story about my inner child's imagination. As she leaves a subconscious dreamstate  in bed, she floats out of the window and into thoughts of otherworldly places. Questions with infinite possibilities are asked while visions of herself play out fantastical adventures across far away galaxies.  It's a celebration of our imagination and the importance of keeping it.

On December 18th Ginger And The Ghost's "One Type of Dark" and "Where Wolf"  will be released as digital  singles through InGrooves/Fontana and available on iTunes, Amazon, Google Play and all digital retailers worldwide.
"
One Type of Dark
" recently premiered on The Wild Honey Pie (
here
) and is the first official single from the band's upcoming debut EP, out Spring 2013. The yet-to-be-titled EP will also feature remixes by prominent artists. The band previously released a teaser single and video called "Where Wolf", available to embed and post
here
.
As musicians and visual artists, Ginger and the Ghost have transformed imagination into song. Hiding away in a converted cement water tank studio in the northern New South Wales hinterland, 
Ginger And The Ghost
 found the freedom to create. Driven by the idea of writing and recording in a spontaneous way, they utilised whatever tools were at hand to shape their sound. From bicycle wheels to body percussion, their music is driven by instinct, intuition, and an innate sense of trust in each other.
Whether it's through seeing their videos, hearing their music, or experiencing their live show, Ginger And The Ghost draw you into their creations with their striking imagery and visual-music style.
Ráv Thomas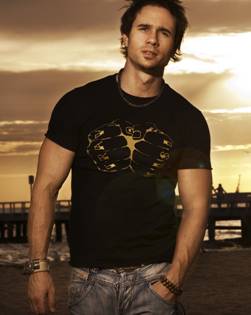 'Ráv Thomas 5 Year Anniversary Limited Release'
2013 Scheduled Campaign!!

Having recently returned from touring the USA and playing in excess of 100 hundred showsin 2012, Ráv Thomas returns with his highly anticipated release 'If I Said I'm Sorry' from his fourth coming album scheduled for national/ international release in early 2013.
The past few years for Ráv Thomas has seen him achieve remarkable success as an independent artist from 3 number 1 hits on the ARIA charts, AMO (Australian Music Office), AIR (Australian Independent Charts) and 5 consecutive weeks as the highest selling independent release in the country to supporting some of the world's
biggest renowned artists.
To celebrate 5 years of national tours, charts success and three consecutive tracks being top 30 most added songs to radio, Ráv Thomas returns in time to celebrate Christmas with his highly anticipated limited release in preparation for a major campaign at the end of the Australian summer in 2013.
 Next year will see Ráv Thomas & band complete an Australian tour, head back to the USA for a bigger run of shows and a
local national campaign.
'If I Said I'm Sorry' is currently available through all good
online music stores and available for select exclusive play on request via Bergstein Entertainment.
Vengaboys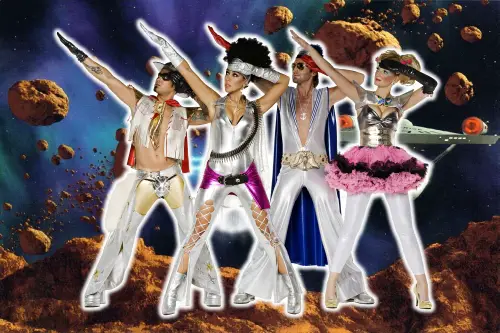 The Vengaboys are back and are coming back to play some shows in Australia and Donny from the group, answer my questions.
THE VENGABOYS 2013 AUSTRALIAN TOUR
"Bussing to the Beach"
Thursday 10th January – The Esplanade Hotel, St Kilda VIC
Friday 11th January – The Entrance Leagues Club, Bateau Bay NSW
Friday 12th January – Selinas, Coogee Bay Hotel NSW
Thursday 17th January – Hornsby RSL NSW
Friday 18th January – The Hi-Fi Brisbane QLD
Saturday 19th January – Metropolis, Fremantle WA
1. How does it feel to be touring Australia again?


It feels AMAZING!! We had so much fun the last time we came to Oz. We love the sunshine, we love the country sights and we loooooove the hot and sexy guys and goils!! Australia is Amazing!
2. Are you happy people are still connecting with your music?
We love doing our songs. Even after 15 years. But what gives us the drive to carry on Partying…. are the fans who come and see the show. Every show we see them go Mental on our tracks and that gives us soo much Energy and Satisfaction that we keep on doing what we're doing.
3. Will we hear any new music from you guys?
hmmmmm …….All we got to say is "Keep your bum tight and your ears pointed …… You never know what the future holds ;o)
4. What inspired you guys to come back and perform again?
You Guys!! The Fans. Ozzy fans showed us so much Love and Support last time that we had to come back.
5. How did Perez Hilton get involved with your latest track?
 We we're at a Party in Paris and met him there. We had way to much to drink and so much fun so we invited him to be part of Rocket to Uranus. Just for the fun of it  ;o)
6. Why perform sex on the beach at your shows?
Because we Love the song…. and we loooove having sex on the beach!!
7. What can we expect from a Vengaboys show?
Expect a Sing-a-long Feel Good Chaos with High Energy Party Madness. This time 'round the show will be LONGER, SEXIER and HOTTER than ever before. ;o)
8. If you could work with any one who would it be?
 hmmmmmm ……. We would love to work with George Lucas. And than we'll make a feature film. VENGABOYS part 106: Return of the Lost Cowboy (who wasn't lost only dis-orientated) …….. (and than make all 105 precuals. WHAHAHAHA LOL)
9. What is next from the Vengaboys?
With us you never know whats next. Even we dont know LOL ….. But one thing is certain We keep on going till we drop and pump it like it's HOT!! Yeehawwww
cool track by a talent is going to go places.
Another cracker of a track by Circle
Meiko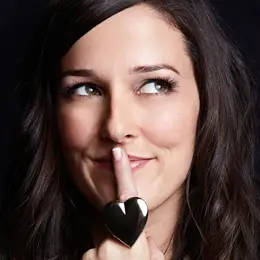 Photo by Mary Rozzi
Meiko is one of my favorite American singer songwriters.  Her new album The Bright Side is a must have. She is an incredible talent and was such a pleasure to be able to interview her as I am huge fan. She answered my questions.
Thanks so much to Golda at Concord Music Group and Meiko team for making this happen.
You can listen to what she has to say here.
Audio clip: Adobe Flash Player (version 9 or above) is required to play this audio clip. Download the latest version here. You also need to have JavaScript enabled in your browser.
Avaberee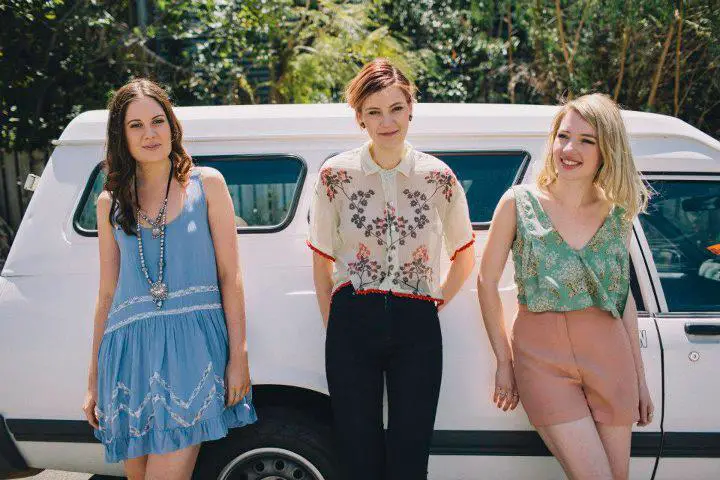 Avaberee are cool Brisbane band doing good things. their music is Harmony Infused Folk/Pop and I really liked what I heard. Thought they were worth interviewing for the site. So read on and find out why you need to check out this band.
http://www.facebook.com/avaberee
1.How did the band form?
We all met in High School, in music class! We started singing / arranging covers so we could enter a few band competitions as a means of making some extra cash ! At 16 we started collaborating and writing original songs and getting a few gigs here and there. With all of us persuing degree's in music at uni, we wanted to keep going with Ava, and get as much gigging experience as possible, so it's kind of just grown from there ! (Aimee)
2 What was the inspiration for the new song?
Lyrically, 'Lover of Mine' is about falling in the loves… that feeling when you meet someone for the first time and instantly want them to be a part of everything. (Aimee)
3. What inspires the band when writing music?
Lots of things ! Life, love, learning experiences. We write most of our songs together. Normally one person will bring a musical idea to the group – that being a verse, a chorus, or even just chords and a melody –  and we'll workshop it until we have a song! (Aimee)
4. How does it feel to be supporting international acts?
I think its a great privilege to be asked to support international acts as you get to mingle with a new group of talented people and hear about some of their crazy experiences. Also, I guess like any support opportunity, it opens up a whole new audience to your music, which is very cool! (Gen)
5. How do you warm up for a show?
I want to be able to say we do some crazy vocal meditation before every show, but that would be lying! I think we all warm up differently –  I tend to rely on the 'blowing raspberries whilst singing scales' technique. 🙂 (Gen)

6. How does social networking help the band?
Like most bands, social networking is probably one of our biggest forms of promotion. It's such a good way to get in touch with fans and keep them updated with everything Ava related! I'm still getting my head around Twitter, but its definitely worthwhile getting onboard with all social media outlets. (Gen)
7.How important is connecting with your fans?
Too important. We aren't self indulgent musicians, our music is for others as much as it is for ourselves. (Irena)
8. If you put the ultimate festival together who would be on the bill?
Arctic Monkeys, Feist, Kimbra, Goyte, Colin Hay, Whitest Boy Alive, Bon Iver, City and Colour, Newton Faulkner, Passenger, Matt Corby, Saskwatch, Paul Kelly, Paul Simon, Joni Mitchel, Jimi Hendrix, Fleet Foxes, Beatles, Crosby Stills and Nash! (ALL)
9. If you do a duet with anybody who would it be?
I get the feeling doing duets with Gotye can pay off… Closer to home though, probably Brisbane music icon Laneous (Irena)
10. What would be find on your stereo at the moment?
At the moment I've been giving Tame Impala's new album 'Lonerism' a good listening to. Along with Youth, Seekae, and Feist (Aimee)
I'm loving a mixture of Willowbeats, Ms Mr, Frank Ocean and Alt-J at the moment (Gen)
You find Toro y moi, kid cudi 'I need smoke' and little dragon (Irena)
FRANK DIXON
Frank Dixon Wins A.S.A
'Australian Songwriters Association Awards'
Most people can't even remember what they were doing at the age of 13, if they could most people wouldn't be able to say they were writing songs, travelling the USA, winning national music awards or recording with world renowned producers – well local Aussie artist Frank Dixon is doing just that!
Yesterday afternoon Frank Dixon was announced as winner of this year's (A.S.A) Australian Songwriters Association Awards in the youth category for singer/songwriter.
Who is Frank Dixon? Well in case you don't already know Frank started writing music at the age of 9 and in 2010 won his first music award for Junior Singer/Songwriter at "Dream Inc" in Melbourne.
 Two years later at the age of 13 Frank is scheduled to release his first professionally recorded release with self penned feature tracks "Toorak Girl" and "Step Into The Dark" scheduled for national radio service in early 2013.
Expect to see/hear a lot more from Frank as he has already garnered local & International attention having this year alone traveled to the USA 4 times to work and collaborate on future projects with Grammy Award winning producers 'First Born' (Nicki Minaj, Flo Rider, Ludacris), 'Devine Evans' (Janet Jackson, Rhiana, Mary J Blige, Britney Spears) and Grammy nominated producer,
Dre Knight (LL Cool J, Kanye West, Jay-Z)
Toorak Girl & Step Into The Dark are available through all good
online music stores and scheduled for national service on
Monday 14th January 2013.
PAT HULL: HAVE YOU HEARD HIM YET? "MOTHER MARY" VIDEO, FULL-LENGTH COMING!
"Light" from singer/guitarist Pat Hull is one of the most beautiful records I've ever listened to. It's the kind of album that you can't just put on in the background, whilst focusing on a distraction. This album draws your attention in, with it's unpredictable hooks and interesting turns. He's true. When you hear him play you realize that he just has something. Not something that he practiced and figured out, but something that's just in him."–Scary Squids
""Immediate reactions were to Hull's Neil Young-huffing-helium vocal range, but after those early assessments, we all realized that he was a goddamn genius."–Portland Mercury
"With his androgynous tenor, Pat Hull meshes harmonies that come off like staring into the sun at 5:45pm: sometimes it pricks but you keep it up because you like the way it changes how the world looks. Peppered with full vocal harmonies and murky dissonances, Hull's music is as gut-wrenching as it is galvanizing. The Connecticut-born singer has a young voice and an old soul, it seems, and he brings both for an intimate performance — and a few icy chills up your spine."–Beacons Pass
HEAR PAT ON BANDCAMP: http://pathull.bandcamp.com/
Pat Hull is a folk singer-songwriter from Connecticut; he is currently based out of Chico, CA. I am beyond honored to work with him—he is one of those rare birds that only show up every so often to just basically blow your mind into a million bits. Pat is touring the U.S. this winter in support of 'Light' and in anticipation of the February 2013 release of 'Shed Skin,' a collection of songs with similar vocally harmonic tendencies as 'Light,' but with a more detailed and complex configuration of supporting instrumentation. I HAVE A LIVE VIDEO FOR HIM (BELOW) that I'd love for you to watch and share, and I have digital copies of "Light", his latest release, and I'll have the masters of his forthcomig February release ready for you in mid-January. And if you are close to where he's playing, PLEASE LET ME KNOW IF YOU WANT TO GO.
More of his story: After leaving the East Coast for California to attend graduate school, Pat released three albums from Chico, CA: 'Forever's Night' (2009), 'Pat Hull' (2009), and 'Fable Names' (2010). Throughout his years in Chico Pat played constantly, not only locally but all along the West Coast. Following Grad school, Pat left Chico to dive into Brooklyn's music scene without his band and ready to reinvent his musical identity. There he met Michael Chinworth and began a collaboration that led to the 2011 release of 'Light'. The 10 songs seem to connect as one. In addition to releasing 'Light' Pat and Michael toured through U.S. and most recently Europe in February of 2012.
Ready for a change of scenery, Pat returned in spring of 2012 to Chico to usher in a new renaissance for Northern California grassroots singer/songwriters and prepare for his newest studio project "Shed Skin". JJ Beck and Michael Chinworth will be returning to record and perform on the new album and with them will bring the same chemistry that worked so well on 'Light'. As well, Pat will be going on the road again, touring the West Coast this November/December and the Eastern U.S. in February/March 2013 in support of the new album 'Shed Skin', which is slated for a February 2013 release.
PAT HULL SINGING "MOTHER MARY" AT THE 1078 GALLERY:
http://www.youtube.com/watch?v=-2emrZU65QE
MORE PRAISE:
"The disarmingly high-pitched voices of Pat Hull and cohort Michael Chinworth achieve the most haunting, absorbing results…this Brooklyn-based artist is well worth checking out."–Music Connection
"Pat Hull has what Neil Young had. He has what Waits had and he has what Cash had. He's got originality within tradition, vibrancy with control, emotional empathy while remaining distant. There isn't a single track I could single out from this album, I tried."–Dingus
"The Brooklyn-based songwriter's alto and his intimate melodies are evocative of Luke Temple's solo…records before he started Here We Go Magic, and although the instrumentation, cadence and atmosphere of this material scream "country", Pat's melodies and guitar parts go in the direction of gently reinventing the genre rather than obeying to its exhausted axioms"–Deli Magazine
"Pat Hull. This guy just absolutely slayed me. High, clear as a bell voice that hits you right in the solar plexus. Heart-wrenching lyrics. He's a youngster but has an old poet's soul for sure."–Southeast Festival Scene