RON POPE ANNOUNCES BRAND NEW EP "MONSTER"
AND 2013 EUROPEAN + UK HEADLINING TOUR
Ron Pope announces his headlining tour across Europe kicking off in London, UK January 4 2013 to
support his brand new EP "Monster," dropping December 18, 2012.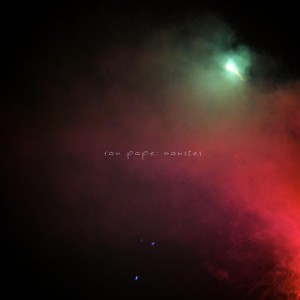 LOS ANGELES, CA [December 4, 2012] — Ron Pope announced today the release date for his
brand new EP "Monster" showcasing three brand new tracks- to drop worldwide on December 18,
2012.  In support of the new music, Pope will embark on a headlining tour across Europe, which will
span over 11 countries in 18 days, kicking off in London, UK on January 4 2013.  Aside from the new
music from "Monster" Pope will also be featuring music from his recent full album release "Atlanta:
The Deluxe Edition" [September 2012.]
"Monster" will feature 3 new tracks, written and recorded from the ground up in only two days:
"Monster", "Writing Letters", and "Brooklyn."  The EP was recorded at Soularium Studios in Alpine,
Utah and was produced by Pope and Kyle McCammon. Of the EP, Pope shares, "We went into the
studio in the middle of a very long tour with absolutely nothing, and two days later, came out with
these great songs. I just wanted to try something new and see where it took me.  Luckily, we ended
up with tunes I really dig – and here we are, heading out on tour to share them with the fans."
Pope broke onto the music scene in 2008, after being asked by Total Request Live [TRL] on MTV to
be a featured performer. His single, "A Drop in the Ocean" had started to make waves in the music
scene, garnering the attention of MTV, music labels, and hundreds of thousands of fans who started
to buy his music online. Choosing to pursue his music career as an independent artist, Ron has sold
close to 1.5 million digital singles since he got his start on TRL, and one of his most notable singles,
"A Drop in the Ocean" has sold over a half a million copies. The song still garners millions of plays,
with one fan-made video acquiring a staggering 21 million views online [and growing.] His music has
also been showcased on hit television series over the last year, such as The Voice [NBC], Vampire
Diaries [CW], 90210 [CW], and So You Think You Can Dance [FOX]. The placements have sent two
of his albums into the top 100 on all of iTunes simultaneously.
For more information on Ron Pope, a full list of tour dates, and "Monster" or "Atlanta: The Deluxe
Edition" please visit http://www.ronpopemusic.com. You can also visit Ron's other social networking
sites at www.facebook.com/ronpopeofficial, and www.twitter.com/ronpopemusic.
2013 EUROPEAN TOUR DATE SCHEDULE:
January 4, 2013:    KOKO – London, United Kingdom
January 5, 2013:    The Cockpit – Leeds, United Kingdom
January 6, 2013:    Glee Club – Birmingham, United KingdomJanuary 7, 2013:    The Ruby Lounge – Manchester, United Kingdom
January 8, 2013:    Oran Mor – Glasgow, United Kingdom
January 9, 2013:    Empire Music Hall – Belfast, United Kingdom
January 10, 2013:  The Button Factory – Dublin, Ireland
January 12, 2013:  La Maroquinerie – Paris, France
January 13, 2013:  Komplex – Zurich, Switzerland
January 14, 2013:  Atomic Cafe – Munich, Germany
January 15, 2013:  Arenberg Theatre – Antwerp, Belgium
January 17, 2013:  Luxor – Cologne, Germany
January 18, 2013:  Brotfabrik – Frankfurt, Germany
January 19, 2013:  The Melkweg – Amsterdam, Netherlands
January 20, 2013:  Uebel & Gefahrlich – Hamburg, Germany
January 21, 2013:  Roter Salon – Berlin, Germany
January 23, 2013:  Vega Small Hall – Copenhagen, Denmark
January 24, 2013:  Kulturhuset – Stockholm, Sweden
Kim Churchill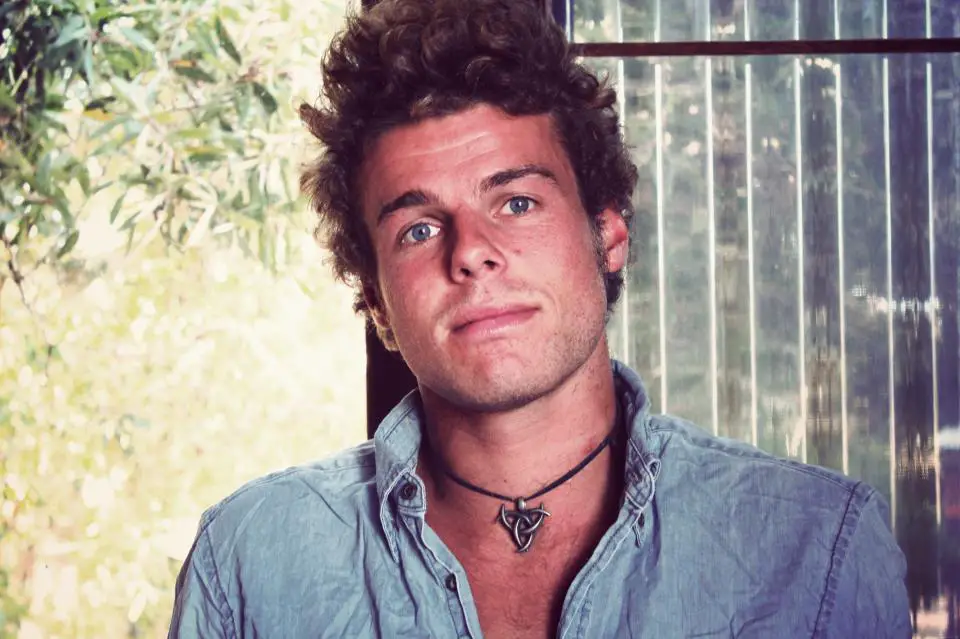 Kim Churchill is a talented Australian singer songwriter returning home to play a bunch of dates here in Australia. The talented singer songwriter answered my questions. Get to a show.
KIM CHURCHILL SUMMER TOUR
Wed 2 Jan – 'Indica Showcase' @ The Vanguard, Sydney NSW **
Sat 5 Jan – Thornbury Theatre, Melbourne VIC *
Sun 6 Jan – Beav's Bar, Geelong VIC *
Wed 9 Jan – The Brass Monkey, Cronulla NSW *
Thurs 10 Jan – Cambridge Hotel Side Bar, Newcastle NSW *
Fri 11 Jan – Heritage Hotel, Wollongong NSW *
Sat 12 Jan – The Basement, Sydney NSW *
Fri 18 Jan – Clancy's Fish Pub, Fremantle WA *
Sat 19 Jan – Settler's Tavern, Margaret River WA *
Sun 20 Jan – Indi Bar, Scarborough WA *
Tues 22 Jan – The Loft, Gold Coast QLD *
Wed 23 Jan – Black Bear Lodge, Brisbane QLD *
Thurs 24 Jan – Sol Bar, Maroochydore QLD *
Fri 25 Jan – The Northern Hotel, Byron Bay NSW *
Sat 26 Jan – 'Widgefest', Jugiong NSW
Thurs 31 Jan – Theatre Royal, Castlemaine VIC***
Fri 1 Feb – Melbourne Zoo Twilight Series, Melbourne VIC ***
Sat 2 Feb – Wangaratta Performing Arts Centre, Wangaratta VIC
Tues 5 Feb – The Aztec, Forster NSW
Sat 9 Feb – Finnians Irish Pub, Port Macquarie
Thurs 14 – Twyford Hall, Merimbula NSW
Sat 16 Feb – 'Garden of Unearthly Delights' @ Paradiso Spiegeltent, Adelaide SA
Sun 17 Feb – 'Fringe Comes to Birdwood', Birdwood High School, Birdwood SA
Wed Feb 20 – Transit Bar, Canberra ACT
Fri 22 – Sun 24 Feb – Cobargo Folk Festival, Cobargo NSW
Thurs 28 Feb – Fly By Night, Fremantle WA
Fri 1 – Sun 3 March – Nannup Music Festival, Nannup WA
Fri 8 – Mon 11 March – Port Fairy Folk Festival, Port Fairy VIC
Fri 15 – Sun 17 March – Blue Mountains Music Festival, Katoomba NSW
* With Steve Smyth
** Indica industry showcase with Half Moon Run (CAN)
*** With Kate Miller-Heidke

1.Are you surprised how things have gone for you so far?
I have a firm belief in our ability to make dreams into reality. But I think there is always still inevitable shock and ecstasy when it happens. It's a nice thing to allow yourself to feel from time to time and I do often get surprised by things that happen.
2. What does it feel to be back in Australia and touring?
Feels great. I often feel I don't have enough time anymore to explore my own country so such a large chuck is awesome.
3. Will we hear any new music from you?
Yeah I have several albums in different stages of completion. Starting to slot in more and more live performances of these also.
4. What was it like to record in Canada?
A little chilly. No surfing was a terrible first world problem. However I think both of these things helped limit the distractions and keep me focused.
5. How does social networking help you?
Keeping in touch with everyone I guess. Is awesome for establishing a relationship with people who like your music.
6. What is your favorite venue to play at in Australia?
The Junkyard!!
7.Who have you enjoying playing with?
Benjalu from Newcastle. Some of my best friends and always amazing. We have some great jams.
8. If you put the ultimate festival together who would be on the bill?
Do I have the ability to reincarnate? If so Nike Drake would be my first pick. Pink Floyd (original line up) and The Dead Weather second. More recent stuff… I think Patrick Watson, Bon Iver and Babette Hayward.
9. What inspires you when writing songs?
Everything that happens on a day to day basis on tour. I haven't stopped touring now since I finished highschool in 2008 and living in the back of a van has given me a lot see. It's a constant inspiration.
10. If you do a duet with anybody who would it be?
Love the idea of singing with Joni Mtchell…who doesn't?
11. What would be find on your stereo at the moment?
Patrick Watson – Adventures in your own backyard.
The Beatles – Love
Alt J – An awesome Wave
Bob Dylan – Bootleg Series (Volume 6)
Half Moon Run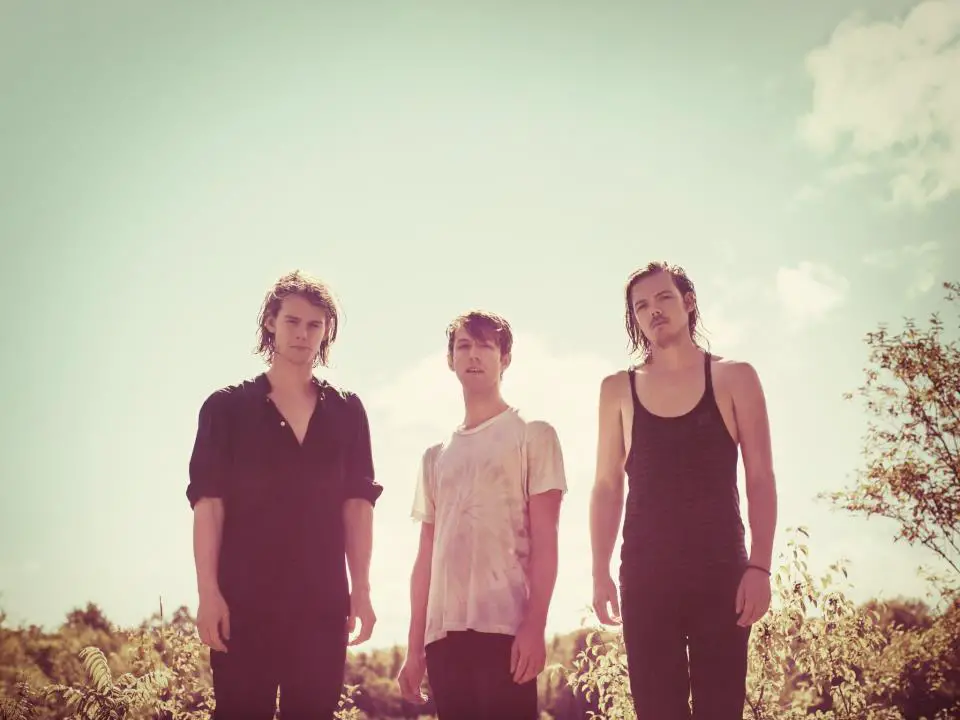 Half Moon Run are a Canadian band that has every one talking, with bands like Mumford And Sons behind the band. These guys are doing good things. They are one of the next big things in music. Mark my words. So read on.
HALF MOON RUN AUSTRALIAN TOUR 2012 / 2013
Presented by Indica Australia, Tone Deaf & SPA
Thursday 27 – Sunday 30 December 2012: Woodford Folk Festival – Woodford (QLD)
Tickets from 07 5496 1066 or www.woodfordfolkfestival.com
Monday 31 December 2012: Peats Ridge Festival – Central Coast (NSW)
Tickets from www.peatsridgefestival.com.au
Wednesday 2nd January 2013: The Vanguard – Newtown (NSW)
Indica Australia Showcase With Kim Churchill
Ph: 02 9557 7992 or www.thevanguard.com.au
Thursday 3 rd  January 2013: Yours & Owls – Wollongong (NSW)
Tickets from OzTix 1300 762 545 or www.oztix.com.au
Friday 4 th  January 2013: The Brass Monkey – Cronulla (NSW)
Tickets from the Venue 02 9544 3844 or www.brassmonkey.com.au
Thursday 10 th  January 2013: Spirit Bar And Lounge – Traralgon (VIC)
Tickets from the Venue 03 5176 0464
and OzTix 1300 762 545 or www.oztix.com.au
Friday 11 th  January 2013: Ding Dong Lounge – Melbourne (VIC)
Tickets from the Venue www.dingdonglounge.com.au  and OzTix 1300 762 545 or www.oztix.com.au
Saturday 12 th  January 2013: Karova Lounge, Ballarat (VIC)
Tickets from the Venue (03) 5332 9122 and OzTix 1300 762 545 or www.oztix.com.au
Thursday 17 th  January 2013: The Byron Bay Brewery – Buddha Bar, Byron Bay (NSW)
Tickets from OzTix 1300 762 545 or www.oztix.com.au
Friday 18 January 2013: Alhambra Lounge – Brisbane (QLD)
Tickets from OzTix 1300 762 545 or www.oztix.com.au
Saturday 19 January 2013: The Loft – Gold Coast (QLD)
Tickets from OzTix 1300 762 545 or www.oztix.com.au
Sunday 20 January 2013: Cafe Le Monde, Noosa (QLD)
Free Entry – www.cafelemonde.com.au
Thursday 24 th  January 2013: Moonshine Band Room @ The Steyne – Manly (NSW)
Free Entry – www.hotelsteyne.com.au/moon-shine
Friday 25 th  January 2013: The Standard – Sydney (NSW)
Tickets from the Venue www.wearethestandard.com.au and Moshtix 1300 GET TIX or www.moshtix.com.au
1.Are you surprised how things have gone for you so far?

Yes!  The past year has been full of surprises, and it just keeps getting crazier. Getting signed two years ago was just as much a surprise as selling out Le National last week.
2 What was the inspiration for the upcoming album Dark Eyes?

You could have just as easily asked me what the inspiration for playing music is, and I couldn't tell you.  I have to make music just like Half Moon Run had to make Dark Eyes.  Our inspirations are each other, our relationships and the whole spectrum of our human experience.
3. Are you happy how radio and media has gotten behind the band?

Absolutely.  We never anticipated that our music would have much mainstream appeal. We've always done what has felt best for ourselves, so it's very exciting to see our music expand to a wider audience.
4. How does does it feel to have Mumford And Sons behind the band?

It's an honor to have their support.  To have people with such success show their support for us at the birth of our musical career is very motivating.
5. How do you guys warm up for a show?

A healthy combination of napping, fighting, jumping, eating, drinking, laughing, shit-talking, and hugging (sometimes).
6. What's the bands drink of choice?

Kombucha, lately.
7.Who have you enjoying playing with?

Being on tour with Patrick Watson and his band was so good for us.  They are so full of love, and taught us so much about keeping your spirits up on the road.  It was also a pleasure to watch their show every night, and it just got better every time.
8. If you put the ultimate festival together who would be on the bill?

In no particular order, Elvis Presley, The Beatles, Buena Vista Social Club, The Doors, Jimi Hendrix, Nirvana, Bob Marley, Buddy Holly, Michael Jackson, Kraftwerk, Vladimir Horowitz, Sviatoslav Richter, Miles Davis, Oscar Peterson.
9. What inspires the band when writing songs?

Being in the jam space is a pretty pure place for us.  We leave our influences at the door and make an effort to pull our inspiration directly from each other and what we have to offer in the moment.
10. If you do a duet with anybody who would it be?

I'm not much of a singer (dylan), but if you put me at the piano with stevie wonder, I think I might actually die.
11. What would be find on your stereo at the moment?

Currently listening to Willie Nelson, but I had the Eagles on in the car earlier today, and recently I've been listening to a lot of Alt-J and Other Lives.
Roxie Randle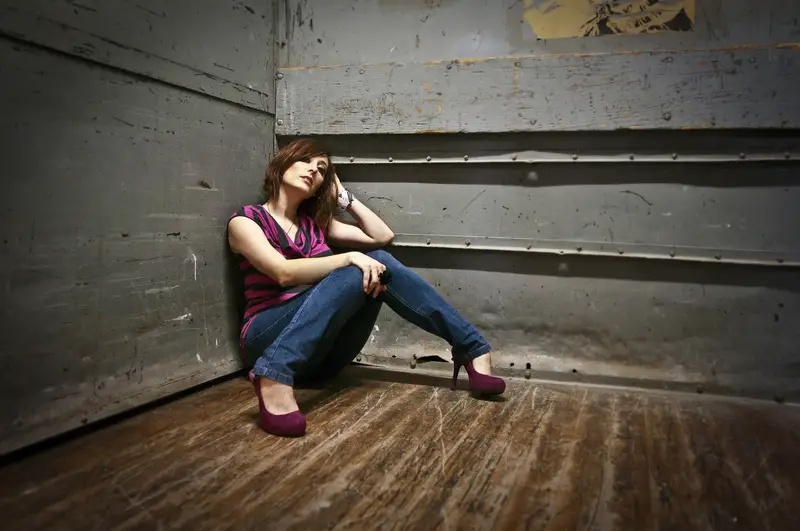 Roxie Randle is an incredibly talented singer songwriter from America, I loved what I was hearing. So naturally an interview was a must.
http://www.roxierandle.com/
1. How did you get into music?
I don't remember "getting into" it… I just always WAS.  My mom and dad were in a band together before I was born… my mom was the singing tambourine babe, my dad also sang and played keys… so music was always in the house and just naturally flowed out of me.  I was making up my own jingles and recording myself on cassette tape at a very early age.
2. What inspires you when writing music Roxie?
Negative emotion.  I write at my best when I'm angered, hurt, disappointed or saddened.  Strangely enough, happiness does NOT inspire me to pick up my guitar.  At least, it hasn't yet.  Not that I don't have positive songs in my catalog, but they are definitely few and far between.
3. What is your EP about?
The new EP 'Little Victory' is mostly about getting over obstacles in life or in relationships.  Getting the album made was a "little victory" for me in and of itself.  I was at a crossroads in life, self-evaluating, and wondering which direction to go.  My producer for this project, Eddie Gore, shared his take on my music, which gave me a new perspective and an empowering motivation to move forward.
4. What was is the scene like where you are from?
There's not much of anything going on–let alone music–in my hometown of Hutsonville, IL.  With a population of around 600 people and surrounded by farmland, my gig options were pretty much weddings or Fall festivals.  There was one other girl I knew that wrote songs and that was it.  Nashville was calling my name!
5. How does social networking help you?
I can't tell you how many people come up to me at shows and say, "I saw on Facebook that you were going to be playing tonight, so here I am!"  As marketing tools, Facebook and Twitter are a huge help to me.  I still use email to send the major updates and news, but the social networks allow me to update more frequently, plus directly engage with my fans.  It makes them seem more like friends, which I love!
6.What does connecting with your fans mean to you?
I love relating to my fans on a personal level.  This ties into the social networking question… if it weren't for Facebook and Twitter, I wouldn't know that Wendi's dog just passed away, that Dave is opening his own pizza shop, that Jennifer is expecting, or that Kirk and I are both 3 Stooges fans.  It's just fascinating learning new things about everybody.
7.Who have you enjoying playing with?
Kimber Cleveland is one of my favorite people, period.  Then, when you add in her amazing talent, it's not hard to see why I love playing with her!  We formed a duo, called "As Girls Go," when we were hanging out and doing a few shows together a couple years ago.  Since then, we have become best friends, songwriting colaborators, and touring partners.  Jenn Franklin is another one of my favorite musicians to share a bill with here in Nashville.  We've done some touring together and we co-billed our CD release shows last year.  We also hosted an online concert recently and have another one set up in January.
8. If you put the ultimate festival together who would be on the bill?
Okay, be prepared… this is gonna be all over the map!  Trisha Yearwood, Jonatha Brooke, Dan Fogelberg, Fleetwood Mac, Wynonna Judd, Shawn Colvin, Adele, Alanis Morissette, John Mayer, Reba McEntire, Marc Broussard, and Nora Jones.
9. If you do a duet with anybody who would it be?
Trisha Yearwood or Jonatha Brooke.
10. What would be find on your stereo at the moment?
In my home CD player right now is Jonatha Brooke's album "Steady Pull."  In my car's 5-disc changer, I have "Little Voice" by Sara Bareilles, "21" by Adele, "Comin' On Strong" by Kimber Cleveland, "Songbook" by Trisha Yearwood, and "Broken Machine" by Rachel Loy.
Hey all
I'm gonna be out of the country for over a week. From the 25th to the 3rd of January, so my site will not be updated. It will be updated until I leave.
I just wanna say a big shout and thanks to everybody who has supported me this year on the site, to all the publicists who send stuff my way, thanks very much, to all the people who were interviewed, thanks for giving up your time.
To all the artists on Parx-e Volume 3, thank you so much and to Steph Hannah & Go Go Sapien for playing the launch.  To all that have given feedback on the cd, even posed with the cd. Thanks, you all rule.
To the new people contributing to my site, thanks very much.
It's been a pleasure to run this site, have been for over 10 years and I will never stop.
Thanks for reading much appreciated
Cheers
Chris
Katy Lozano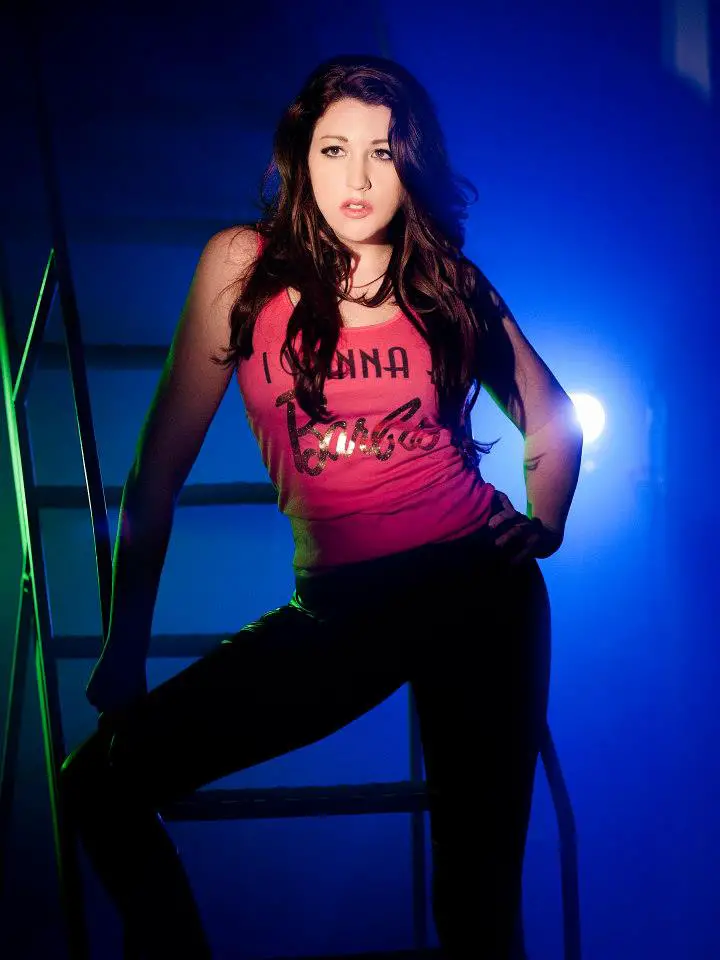 All photos by Andre Rowe
In the spirit of Christmas and the holiday season. I've decided to make Katy Lozano beauty of the week again. Why because she is extremely attractive,  she got a killer body. She always looks amazing to me.   She got a great personalty, switched on and will have a bright future ahead of her.
So that's why she is it again.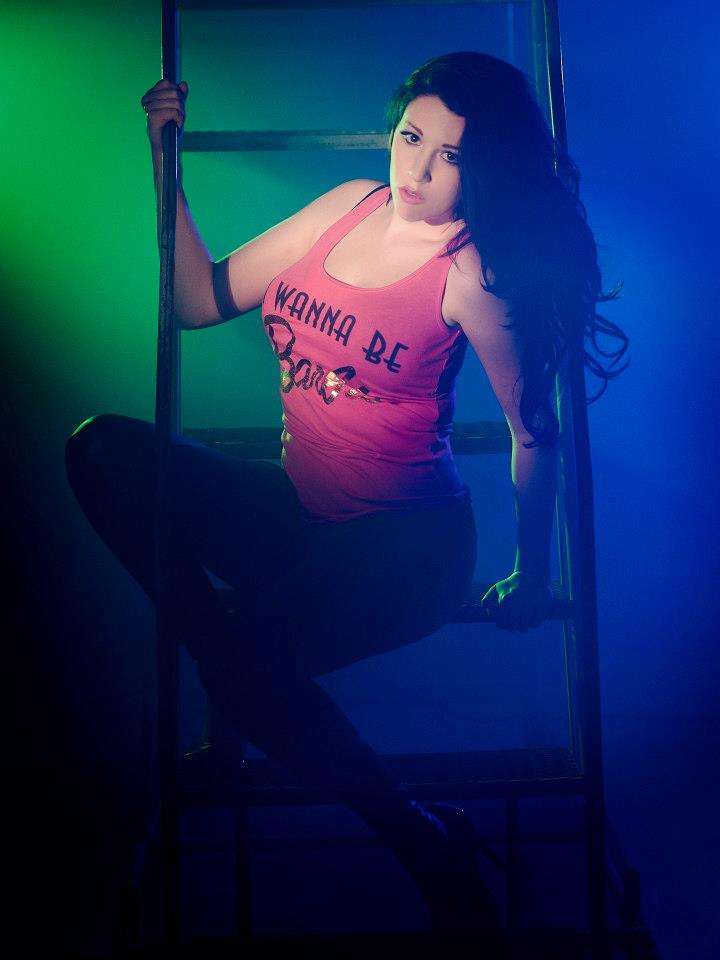 THE REDWOOD PLAN: "GREEN LIGHT GO" OUT 2/12 (FISH THE CAT)
"Just the kind of energy and attitude that the Seattle scene was missing. …The Redwood Plan blew me away" – John Richards: KEXP 90.3FM
"I didn't think Lesli Wood could sound more energetic, or write songs more pointed and concise than she did in Ms. Led, but she proved me wrong." – Kurt B. Reighley: writer: MSN Music, The Advocate, The Stranger
"Makes me want to dance and kick some ass. Possibly at the same time." – Megan Seling, The Stranger
ABOUT THE REDWOOD PLAN:
Seattle combo the Redwood Plan conquered hearts, ears, and dancing feet with its 2010 full-length Racing Towards the Heartbreak. Propelled by succinct, melodic hooks and riffs, songs like "Push" leapt forth from the speakers and defied listeners to forget them. On Green Light Go, the music of the Seattle quartet evolves further, revealing a denser, dynamic, and more eclectic sound, one that more fully reflects the aesthetics of the musicians behind it. "It's still very much the Redwood Plan, but bigger and more dynamic," insists front woman Lesli Wood. A synthesis of punk rock energy and bristling electronic sounds, one that accommodates both guitarist Sydney Stolfus' background in metal bands and Lesli's riot grrrl roots.
There is simply more going on all the time on Green Light Go. More melodies to lodge in the noggin, more textures to tease the ear, more moving pieces whirring in interlocking rhythms. Twists and turns abound. On opening "Panic On," dramatic electronic textures give way to a frenetic dance beat and Lesli's exhortations to seize the moment, while the unfolding instrumental intro of the chugging "Something Like This" suddenly subsides to spotlight an unusually vulnerable vocal performance. From the jittery rhythms and percussive fillips underscoring the nervous energy of "Your Fair Share," to the lightning fast keyboard lines and distinctive bass countermelody running through "Slam," every element of Green Light Go works in tandem.
The making of the Redwood Plan's second full-length album proved more protracted than the fierce urgency of its sound might suggest. The band started working with longtime producer Martin Feveyear (The Presidents of the United States of America, Brandi Carlile, Jesse Sykes and the Sweet Hereafter) at Jupiter Studios, with a completely different batch of songs, two years ago. Then family matters dictated that all the players take some time off. For Christmas 2011, Lesli's husband, bassist Larry Brady, gave her a copy of Ableton Live. She promptly vanished down the rabbit hole, committing herself to learning every aspect of the popular music-making software with her trademark drive and tenacity.
Three months later, she had a whole new set of songs, more variegated and stratified than the material previously earmarked for the band's second album. With a tour supporting Mr. Gnome fast approaching, she pressed her band mates—Stolfus, Brady, and drummer Betty ST—into animating this new material, transforming Lesli's multi-layered home demos into fully realized Redwood Plan songs.
"I didn't give the band much time to think about things," she admits. At first, the members struggled to figure out how to inject their own skills and strengths into the complexities of these unfamiliar songs, but the payoff justified any growing pains. Via the thoughtful interplay of these four distinctive, dynamic musicians, the Redwood Plan of Green Light Go comes off as more than the sum of its individual players. "It sounds as if we brought in three or four more band members and made them all do fucked-up shit, too."
The enthusiasm and drive informing both the inception and execution of Green Light Go reveals much about Lesli Wood and her band mates. Here is a young woman that demanded piano lessons at age four, and was booking shows in the sixth grade. Even as she studied law and pursued a parallel career as a personal injury lawyer that eventually saw her elevated to senior associate at her firm, Lesli continues to oversee every aspect of the D.I.Y. band—just as she had in her previous outfit, Ms. Led—from booking tours to releasing records.
The Redwood Plan circa 2012 sounds darker and stronger than before. Myriad emotions spring forth from Green Light Go, but the one that rings out loudest is joy, the sheer joie de vivre of a band swept up and carried aloft by the rush of forging ahead—as it should be. From here the Redwood Plan only intends to keep pushing onward and upward. As lyrics like "Latest Excuse" and "Panic On" reinforce, it's really the only way Lesli Wood knows. "I need to maintain that momentum to be happy," she concludes, her face beaming. Crank up Green Light Go and share the joy.
Emma Russack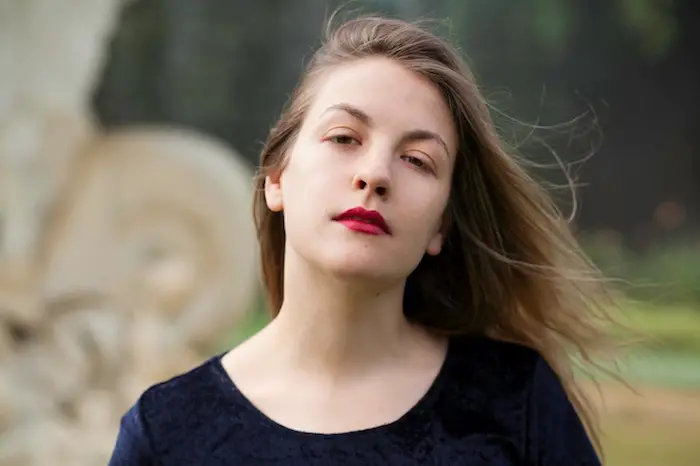 Photograph by Stephanie Bailly
Emma Russack is an extremely talented Australian singer songwriter who's album Sounds of Our City has been a critical hit with fans and media and even being nominated for amp award. She kindly answers my questions so read on and thanks to Aaron from Spunk for setting this up.

1. Are you happy how people have responded to your album?
Yes. I feel it is quite a personal, even slightly self absorbed, album. So it's nice to know people have connected with it
2. Are you happy to have your album nominated for an award?
Of course! That kind of recognition is always a lovely surprise – and an honour.
3. What inspires you when writing music?
The people I'm hanging out with at the time – mainly men. Also, the music I'm listening to – that is a huge inspiration.
4. Are you surprised how things have gone for you so far?
Yes and no. I mean, I feel very lucky to have the support from my label and from the people who buy my records, but I've also been at it for a while – I've been releasing my own music since I was 15.
5.How does social networking help you?
I certainly doesn't do much for my mental health! – always feeling as though you should have more 'likes' or this and that. But it is good in the sense that I can let people know what I'm up to; where I'm playing; I can answer questions etc. That helps. But I would prefer to just have my website.
6. What is your favorite venue to play at in Australia?
The lovely theatre in Castlemaine (VIC) is special. I even love the Heritage Hotel in Bulli – or is it in Thirroul (NSW)?  (Editor Note: It's in Bulli)
7.Who have you enjoying playing with?
Bonnie Prince Billy!! But also New Estate and Harry Howard.
8. If you put the ultimate festival together who would be on the bill?
Van Morrison, Kirin J Callinan, Crayon Fields, Lounge Lizards, N.E.R.D, Sophia Knapp, Yoko Ono.
9. If you do a duet with anybody who would it be?
Erlend Øye
10. What would be find on your stereo at the moment?
Van Morrison, Sophia Knapp, Sean Nicholas Savage, Jessica Says
11. What does it mean to connect with your fans?
A lot! I want them to all come to my house and have a party to thank them for buying my album and coming to my shows… That's connecting, baby
12. What does 2013 mean for you?
Maybe Europe again, second album release and playing with more wonderful artists.
DOWNLOAD MISTER LOVELESS
"BLUE CHRISTMAS" FOR FREE ON BANDCAMP
DEBUT LP GROW UP OUT NOW
"One thing that defines Mister Loveless is timelessness-
this isn't an 'of-the-moment' band."
– 
CMJ
"Unquestionably one of the best indie rock albums of 2012."
– PERFORMER MAGAZINE
"Two Steppin', head bobbin' garage pop that's as snappy as it is heartbreaking."
– OF SHOWS AND BURRITOS
"As deeply indebted to the postpunk '70s and '80s scene as it is to
Pixies, Sonic Youth, and classic surf rock."
– SF WEEKLY
"Without sounding at all retro, without sounding at all dated, and without sounding at all like they are trying to be someone else – every song could be on a John Hughes film soundtrack."
– BAGeL Ted / BAGeL Radio / Soma FM
Mister Loveless, a four-piece Oakland-based indie rock band, are closing out their whirlwind year of success by giving away a celebratory free download of "Blue Christmas" via BandCamp.
Mister Loveless released their debut LP 
Grow Up
 on September 11th to critical acclaim, with Performer Magazine asserting, "Unquestionably one of the best indie rock albums of 2012," and with The Ripple Effect raving, "It's a killer cut no matter how you slice it." Reviews like this come as no surprise for a band that was among 2011's Top 20 Bay Area Bands, one of Live 105's "5 Bay Area Bands You Need To Know," and Sonicbids' Artist of the Week in July.
Grow Up was engineered and produced by long time friend Duane M. Ramos in a garage in Loveless' hometown – a sleepy suburb of San Francisco called Walnut Creek. The album has been expertly described by a fan as "a concept album about the hopes and disappointments of a generation who came of age just past the turn of the millennium. It's nostalgic but not overly sentimental in its reconstruction of a search for identity, adventure, and authenticity inside mysterious suburban nights and striking foggy mornings." Others describe the band as "Smiths-indebted post-grunge" (SF Weekly), for fans of Pixies, Sonic Youth, and classic surf rock.
"Wild Summer," the latest single from Grow Up, is currently available for free download on the band's website with the purchase of a "tweet." It's accompanying brilliant video has been featured on YouTube, Owl Magazine, and as AOL's Video of the Day.
BIG CHOCOLATE TEAMS UP WITH BEATS BY DRE TO RELEASE
KARP FISH VIDEO
Big Chocolate (a.k.a. Cameron Agron) is continuing to bring his music to the masses, teaming up with Beats By Dre to release his latest clip for Karp Fish, directed by Griffin Johnston. The new single from his current release, The Red EP,gives viewers a taste of his explosive live performances.
Already topping the electronic charts with his latest release, The Red EP, and reaching over 100K in sales for his album, Red Headed Locc, the Seattle-based music producer is as incessantly prolific as he is multi-faceted, cranking out destructive electro beats, hyper aware video blogs and hotly sought-after remixes in equal measure. Catch him on tour all summer 2013 on the Vans Warped Tour.
WATCH:
KARP FISH
LISTEN:
KARP FISH
PURCHASE:
THE RED EP
Tour dates listed below:
DECEMBER 2012:
29 – Lake Tahoe, CA @ Snowglobe Music Festival
JUNE 2013:
15 – Auburn, WA @ White River Ampitheatre *
16 – Portland, OR @ Portland Expo Center Parking Lot *
19 – Chula Vista, CA @ Cricket Wireless Ampitheatre *
20, 21 – Pomona, CA @ Pomona Fairplex *
22 – Mountain View, CA @ Shoreline Ampitheatre *
23 – Ventura, CA @ Ventura Country Fairground At Seaside Park *
26 – Las Cruces, NM @ NMSU Practice Field *
27 – Mesa, AZ @ Quail Run Park *
28 – Las Vegas, NV @ Venue TBA *
29 – Salt Lake City, UT @ Utah State Fairpark *
30 – Denver, CO @ Sports Authority Field at Mile High *
JULY 2013:
3 – Noblesville, IN @ Klipsch Music Center *
5 – Toronto, ON @ The Flats At Molson Canadian Ampitheatre *
6 – Darien Center, NY @ Darien Lake Performing Arts Center *
7 – Holmdel, NJ @ PNC Bank Arts Center *
9 – Virginia Beach, VA @ Farm Bureau Live At Virginia Beach *
10 – Columbia, MD @ Merriweather Post Pavilion *
11 – Mansfield, MA @ Comcast Center *
12 – Camden, NJ @ Susquehanna Bank Center *
13 – New York, NY @ Venue TBA *
14 – Hartford, CT @ The Comcast Theatre *
16 – Scranton, PA @ Toyota Pavilion *
17 – Burgettstown, PA @ First Niagara Pavilion *
18 – Cuyahoga Falls, OH @ Blossom Music Center *
19 – Auburn Hills, MI @ The Palace of Auburn Hills *
20 – Tinley Park, IL @ First Midwest Bank Ampitheatre *
23 – Kansas City, KS @ Cricket Wireless Ampitheatre *
24 – Maryland Heights, MO @ Verizon Wireless Ampitheatre *
25 – Atlanta, GA @ Aaron Amphitheatre at Lakewood *
26 – St. Petersburg, FL @ Vinoy Park *
27 – West Palm Beach, FL @ Cruzan Ampitheatre *
28 – Orlando, FL @ Venue TBA *
29 – Charlotte, NC @ Verizon Wireless Ampitheatre *
30 – Cincinnati, OH @ Riverbend Music Center *
AUGUST 2013:
2 – Dallas, TX @ Gexa Energy Pavilion *
3 – San Antonio, TX @ AT&T Center *
4 – Houston, TX @ Reliant Center Parking Lot *
* – Vans Warped Tour
For tickets and more information go to:
www.vanswarpedtour.com/dates
More on Big Chocolate below
The twenty-something provocateur, whose passport features more stamps than his peers, crests atop the wave of what the press has called the "Summer of Electronic Dance Music" alongside such luminaries as Skrillex, Deadmau5 and David Guetta while keeping both feet firmly planted in the gritty underground where he cut his teeth as part of the Southern California metalcore scene churning out breakdowns via his one-man-band side project Disfiguring The Goddess.
Much, much more than a producer, DJ, Vlogger, a former metalhead from the OC hardcore scene, or a sought after remixer, Big Chocolate is the sum of all of his parts and is powering forward as a multi-faceted and always entertaining artist, the type of guy who can be called upon to produce bouncing hip-hop, glossy pop or darkly gritty industrial, or anything else his young mind can conjure at any given moment: sometimes within the confines of the same project. To understand Big Chocolate is to understand the whole picture, to understand right now.