PLANET LOVE SOUND RELEASE MIDDLE OF NOWHERE VIDEO CLIP FROM SHORT FILM '3 SEAS'
"…I drowned last night in the supermarket. A quick foam of death. I call to you like a siren. Whisper secret sex…throw yourself off the cliff. Get out of your rational judgment and feel it from the gut. The turning injuring twist of the bottomless ache. The one that keeps you walking. I can't do this alone. I will if I have to. I love you…"
Planet Love Sound joined forces with Sydney Director Maia Horniak collaborating on their latest video for their single Middle of Nowhere and extended version / short film 3 Seas.
The result is a transformative, hallucinatory, dream-like and mystical piece. The film is a poetic, shamanic exploration into unity and destruction, but nonetheless open to interpretation. The starting point was to integrate 3 iconic shapes that represented each character, a triangle, a circle and a square.
Horniak and Planet Love Sound decided to transcend the usual process of just 'directing' a music video, the result '3 Seas'. A universe within the 'universe' using only in-camera effects into black holes, with black oil and salt, and created stunning surreal imagery.
Karen Waldrup – The Beginning EP (Self Released)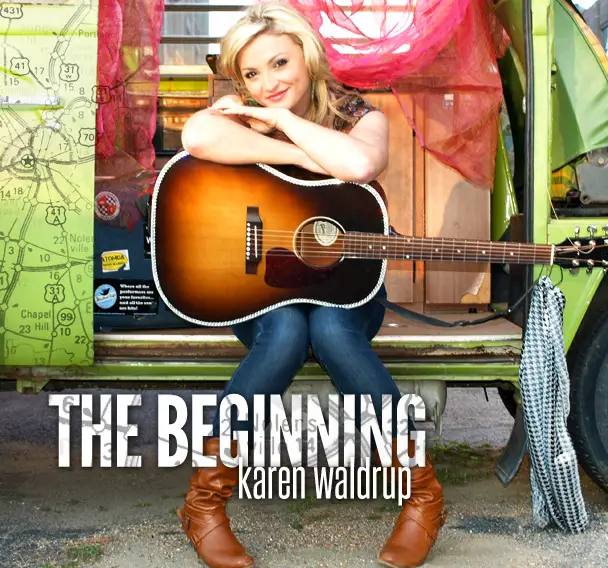 Karen Waldrup is an extremely talented singer songwriter from Nashville whose latest release is a first class EP worthy of your time. There are six songs in total, which are written with others except the last track which she wrote on her own. The opening track Not The Man For Me is a solid tune with great musicianship, solid vocals and lyrics. Its a country ballad that lets Karen vocals truly shine. Sneaky Feeling is a catchy country rock song with great musicianship, vocals, lyrics and solid songwriting. Whiskey Straight is another winning tune, catchy and well written, her vocals and times remind me a bit of Beth Hart. Production and musicianship are first class. The title track The Beginning is my pick off the EP, it's a catchy ballad country rock song that has solid lyrics, great vocals and songwriting The use of violin and harmony on the track is a great choice. Don't Worry About Me is another pick off me, love the use of the electric guitar alongside the acoustic. Karen voice is solid here. I dug this song heaps. The last song Lucky In Love And Money is another catchy tune, it's got a a kind of feel good vibe to it. Her vocals and lyrics shine. If you love good music and something that is really good. Karen Waldrup is it. This EP shows off how talented she is and how you will be hearing a lot more about her if you have not. I was blown away by it. Worth your time.
De La Cruz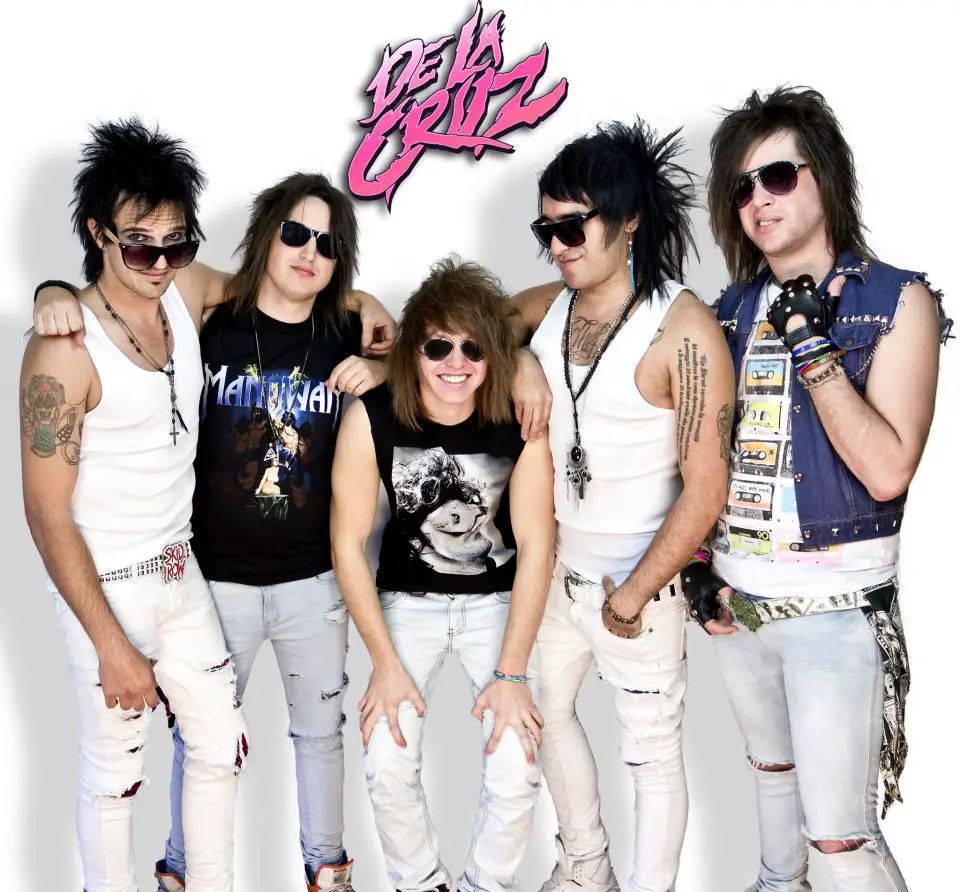 De La Cruz are one of the hottest rock bands in Australia right now, with a deal signed with legendary Italian record label Frontier Records and a tour in America in the works, these guys are going places. I wanted to know more so I asked Casey Jones from the band and this is what he said.
http://www.delacruzofficial.com/
1.Are you surprised how things have gone for you so far?
Very Suprised! Its been amazing all the support we've had! Its really quite interesting how everything's happened for us! Its mostly because we have such dedicated fans!
2.How did Frontiers records get involved with the band?
Frontiers Records contacted us after seeing our full page feature in Classic Rock AOR Magazine. We had a track on the Covermount CD in that issue as well, Lust Fame Money. We spoke to them and we worked out a deal. Its great working with them, they've helped us a lot and we can't wait to let everyone hear the New Album!
3. What does it feel like to be able to play overseas?
Its kinda surreal at the moment, we only just found out a few days ago. Personally I'm super excited but also dreading that 14 hour plane trip! But it's all worth it, we've had so many requests to come to different towns in the USA. At the moment it looks as though we'll be playing around 10 dates in different cities and states, from coast to coast.
4. How did you get involved with Rocklahoma Festival?
We got invited to play there along with 4 other Aussie bands, We're super stoked! It's awesome that Rocklahoma is getting an Aussie Invasion too!
5. How did you get your song on TV show Dexter?
A friend of mine from Hollywood runs a synch company, they do everything from X-men to Victoria secret. He has helped us out in so many ways! We actually didn't know he was pushing our songs until after we found out our song got on Dexter.  Couldn't believe it at first! A few hundred thousand people who had heard our songs turned into to millions and millions overnight.
6. How does it feel to have rock media behind you?
Its so sweet! We love the work the Rock Media do for us. We're still a really small band and it helps get our music out there to more and more people!
7. What will the up coming album be about?
Oh, Street Level, It's about everything, you'll have to get a copy to find that out. Tell me when you know! It's just a really fun album! It's a big progression from our EP.  Our sound has matured, i think its so much stronger than our EP, there's a lot of songs on this album and all of them are different, which i love. I hate when i hear an album from a band and it sounds like the same songs with different lyrics. I couldn't sit through an album like that. This album though has songs for everyone, we didn't intentionally write it like that though, that's just how it turned out.
8. How do you guys warm up for a show?
Usually by carting a 6 tonne orange stack up 6000 stairs, 40,000 drum pieces, a bass head and cab and a load of other stuff. By that time its time for us to suck back some beers and relax before the show. We do it the same way as any other band does here in Australia.
9. What's the bands drink of choice?
Drink of choice, XXXX Gold for sure! Haha, I'll get killed for saying that. But i think thats pretty much the drink thats at all our parties, along with the usual vodka, jager and jack daniels mixtures.
10.Who have you enjoying playing with?
Theres been some amazing bands we've played with over the past year or so, there's literally too many to name. We're really looking forward to playing the Sydney show with White Widdow! Gunna be a killer show!
11. If you put the ultimate festival together who would be on the bill?
Van Halen, Motley Crue, Kiss – those three bands alone would do it!
12. What would be find on your stereo at the moment?
Probably stuff you wouldn't wanna know, we all listen to a diverse range of music, we're growing up in the 21st century so we listen to a lot of the stuff on the radio, dubstep and the usual pop stuff. For Roxxi you'd probably find Whitesnake on his stereo, Rory – Iron Maiden, Lacey – Motley Crue, Grant – The Doors and on my stereo you'll probably find some Ratt or Skrillex.
Bec Laughton – Holy Love 2 feat. Ni.Na
We think she is amazing here, Think she is going to be a superstar.  She has got the talent to go very far and I know she will. The song is amazing.
Chelsea Lankes – Ringing Bell EP (Self Titled)
Chelsea Lankes EP Ringing Bell is a refreshing catchy slice of electro pop and it's one of the most exciting releases of the year. The opening track Wrecking Ball my pick of the EP is a catchy well written sung and performed song, the grabs you from the word go. Close Our Eyes follow suit and is also well written and performed, Change is a little slower but still very catchy. Let's her vocals and lyrics shine. Something Right with Will Anderson from Parachute is acoustic number with a beat and is a lovely tune and both their vocals work well together. The song leads into synths music around them alongside the guitar and beat. Next is an electro pop take on the song Yellow by Coldplay and it really does work and shows how talented she is. Grace finishes off the EP in style with another catchy electro pop tune that truly delivers. Take from me Chelsea Lankes is one of the most exciting things I have heard in ages. This Ep shows off how talented she is, it's well produced, performed and sung. Every song is a winner to me. She will be one of the next big things in music, mark my words.
http://popboomerangrecords.bandcamp.com/merch/x-mas-merch-showbag-only-30-available get one these for somebody for Xmas.  There are only 30 available. Includes "Aches & Shakes" Popboomerang 10th birthday album (40 tracks), "Aches & Shakes T Shirt", Popboomerang Cap, MUG, Stubby Holder, Tote Bag, Poster, Badge & Keyring!  Only $30 it's a bargain.
Scott Thurling who runs Popboomerang Records is a very good friend of mine and support all that he does.
He will be getting Best Label on my annual Best Of List.  So it's worth getting is  this  Xmas Pack.
Kate Martin – Hand Me My Bow And Arrow (Shock Records)
You know when you get told about an artist and then you go check them out for yourself and your completely blown away Kate Martin is one of those artists and makes you go why did I not discover her earlier and this is her latest album released earlier in the year, and it's nothings short of a Masterpiece. Good songwriting, vocals, lyrics, production plus a solid band behind her makes this an album to be discovered and cherish. She is doing something special it's a little pop, a little rock in places but mix it together, you get something good. It starts off with the song Smooth Talk (Is All Talk) which is layered with melodies vocals and this way of drawing you in like magic. Apples is one of my picks off the album, it's a great song, great vocals, great musicianship, amazing guitar playing, it's a catchy tune and I love the use of the backing vocals, it's a good touch to the song. Candle Burnin' Wax Drippin' has a great intro with the use of the acoustic guitar alongside Kate great vocals then launches into a magical song that is extremely well written and really works. Embers Burn is another great tune, love the use of electric guitar on the track and Kate amazing voice besides it. Love the use of strings and keys. Such a killer tune. The Earth Resonates is another winner of a track, great vocals, great musicianship and I love the use the two people talking in the bridge. Malleable is another pick off the album for me, it's a lovely tune Kate voice is incredible here, the use of strings just adds to the tune. Friendly Fish is another pick off me, love the lyrics here and the vocals and the use of backing vocals. It's a catchy tune. The Great Divorce is another solid tune, the use of less instruments or more so not over baring lets Kate vocals and her lyrics plus her amazing songwriting shine. Etiquette is another winner, the use of drums, electric guitar, keys and synth make this a magical song. Just so beautifully written and performed. It's another pick off the album for me. The Darkest Sky (I'd Ever Seen) has the good use of electric guitar and use of Kate as backing vocals alongside her is a good choice. Nocturnal is another winner of a track and finishes off the album on a good note. Another pick off the album off the album for me. When I went to see her live I did not know what I was gonna get but what I got was something amazing and special, this album shows that and more. This album is worthy of your collection, it now proudly sits in mine.
Jess Ribeiro & The Bone Collectors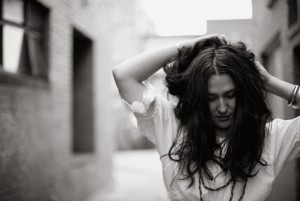 Jess Ribeiro & The Bone Collectors is one of the most exciting artists coming out of Australia in a long time. With an Australian Music Prize nomination for her album My Little River. She is going places. I've seen her life and she a talent to watcj out for. I know she will have a very successful career. So read on and find out why she is so good.
1. Are you surprised how things have gone for you so far?
The world is funny. You have a life crisis and think you're going nowhere,
then win an award and feel good for a day about all the years of touring and working on self management,
think you're going somewhere, then you loose your band and have to start again.
2. How did it feel for you to be nominated for the Australian Music Prize? 
I feel Grateful for the acknowledgment and to be nominated amongst a plethora of great new
and more established well known musicians.
3. What was the inspiration behind My Little River?
The songs were a bunch of unconscious and exaggerated snippets of a certain phase in my life that
I've now moved out of.  Growing up in a small town and then running away from it.
4. How was the recording process different to the ep?
The location  and the season were different, Winter in Country Victoria is very different to the tropical dry season
of Darwin and the recording process for the album was more drawn out than the EP.
5. What has been your favorite show to date?
Headlining at the Alice Springs festival a couple of years ago with an Indigenous band called Minority Son.
The people and the vibe of the place was wild.
6. How did Gaga get involved with your music?
They distribute our music digitally through itunes.
7. How does social networking help you as an artist?
You can gain advice from expanding your relationships with people in the industry,
even if its talking to other muso's about their experiences.
8. How important is connecting with your fans?
It's really important. I hope to get better at it.
9. What is next for yourself?
Working on a new album inbetween a few shows and festivals over summer.
10. Any plans to go overseas and tour?
Yes. European tour in October 2013
11. What does 2013 mean for you and your music?
New musical chapter of life.
Band Of Frequencies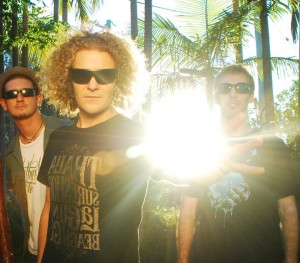 Band Of Frequencies  are a awesome Australian band who surf roots rock sound won me over.  I wanted to know more from this awesome talented band and this is what they had to say so read on.
http://www.facebook.com/bandoffrequencies
1. How did did you get into music?
I was born into a musical family. My Father is the drummer in 'Moonstone' a band with a cult following in the early 70's around Coolangatta in the golden era of surf and country soul counter culture.
My parents then became DJs and opened a club called  'The Galaxy' that grew into a venue on the touring circuit where everyone from Midnight Oil to Radio Birdman played. I got to hear a lot of records and see a lot of bands growing up so I feel very fortunate to have been immersed in music my whole life.
 2. What was the inspiration for your latest release?
'Rise like the Sun' was written over several years and explores many different phases of my personal evolution. It documents several poignant revelations for me lyrically including my growth through concepts surrounding love, freedom, stepping up, letting go of old patterns, opening to the moment and living whole heartedly.
 3. Are you happy how the media has responded to your music?
Yeah the reviews and feedback have all been super positive so we are stoked. It's good to know people are feeling the album and it's interesting hearing which songs people connect with. A lot of people said haven't taken it out of their CD player since they got it so thats a good sign.
4. What has been your favorite show to date?
Playing on the beach in the backyard of the Billabong house in Hawaii during the Pipe Masters would have to be right up there. We were creating improvised soundtracks to perfect waves rolling in from second reef at the infamous Bansai Pipeline.  It was off the hook. We had mates out in the water that could hear the music as they were taking off on these heaving slabs of water. The sound of the ocean was this deep rumbling and you could feel it through the ground. Epic.
5. How has touring helped you as a band?
Our style of touring has really shaped us as people and artists, through the people we have met and the friendships we form. We've been lucky to carve out a path that incorporates many of our loves in life so all of our experiences become a part of our sound. Touring is also great for the band musically as we get to delve deeper into the finer details of the songs. By the third gig the tracks really start to sit in a deeper pocket, the jams flow intuitively and we all lock in together.
6.  What is the scene like where you live?
It's a healthy scene on the Sunshine Coast. We've got dedicated crews of visionary people really making a difference creating festivals like Golden Days, Woodford Folk Festival, Caloundra Music Festival and community events like Peregian Originals. There are also some kicking local venues like the Solbar, Kings Beach Tavern and the classic hall gigs providing opportunities for artists to connect with people and nurturing a really creative local culture.
7.  How does social networking help you as a band?
It keeps us and our people all in the loop. It's so interactive and we get instant feedback on stuff. I'm loving the whole instagram thing personally, it's cool fun taking random pictures and keeping connected to friends and fans through imagery. Creatively it keeps it interesting and offers new mediums to express thoughts but we do spend more time looking at screens these days than we ever have before. The ocean is the antidote!
8. How do you think connecting with your fans helps you as a band?
It's epic. We get a feel for what resonates within the fan clan, how they are going with new stuff and where to focus our energy. It's cool to throw around ideas for new projects too. We have a lot of super creative people and innovative artists in our extended networks so it's really a mutual appreciation society with us being their fans as well. We're all so interconnected these days.
9. What is next for yourself and what do you hope 2013 will do for you?
We have just been in the studio mixing songs for a new documentary called 'Transparentsea. The Desert Whale Recordings' that we were a part of last year. We travelled down the Californian coast with a crew of artists, activists, surfers and filmmakers sailing Hobie kayaks from Santa Barbara to San Diego. We were playing gigs with art shows and also writing 23 songs in 23 days collaborating with Angus Stone, Will Connor, Catherine Clarke and many more.  The purpose was to shine some light on ocean conservation issues and highlight groups who are doing great work to preserve ocean ecosystems, coastal habitats and water quality. We will launch that in 2013, as well as keep touring to support 'Rise Like the Sun' around Australia. We are also looking at getting back into the studio to lay down some tracks for a new album as well so 2013 looking like a good year.
10. How do you find being an independent band?
We love it. It's a way of life and it's all we have ever done so we just keep evolving with the unfolding of technology. Even though the way we do what we do is changing so rapidly, it's still essentially the same as it has always been. People love music. Always have. Always will. Now is a really good time to be an independent artist.
 11. Who would you most like to collaborate with?
I'd love to go to New Orleans and work with Allen Toussaint. Just to be immersed in New Orleans rich musical history and work with a producer and song writer of his calibre would be amazing. On the other end of the spectrum we'd like to do more projects with surf cinematographers like George Greenough, Nathan Oldfield, Taylor Steele and Thomas Campbell. Soundtracks open up so many options creatively with a whole range of interesting sounds to explore.
12, Any plans to tour overseas?
This year is all about Australia for us. We are going to keep adventuring in our homeland and release this record around the country. We'd love to get back to California and we are super keen to get over to Canada, Japan, the UK and Europe.
Aches and Shakes:2002-2012–A Decade Of Popboomerang! (Popboomerang Records)
Scott Thurling is one of the most honorable men in the music business in Australia; I've known him for a number of years and think he is a true champion of local music and in particular pop. Ten year ago he started up Popboomerang and this double disc set shows off why he is so good finding great Australian music. Every song just deserves to be on there. Of course it was going to be hard to put everything on there but what he has chosen shows off the label in great style. He has diversified from pop to include some folky titles on his label. Some of my favorite songs on the CD are by Tim Reid, Sneeze, Adrian Whitehead, The Sunshine Ponies, Skipping Girl Vinegar,  Brilliant Fanzine, Brian Estepa, Celadore, Go Go Sapien, The Bon Scotts and heaps more.  I think this is really a brilliant compilation CD and a great showcase of Popboomerang Records which really is one of the finest record labels out now in Australia putting out top quality music. If you live in Melbourne go down to The Tote this Sunday  Afternoon to celebrate 10 years of the label with a bunch of his bands playing. Gonna be a great afternoon/evening show. Congrats on ten years mate.