Jonah Matranga
Jonah Matranga is one of my favorite musicians ever, and I've loved all the body of work he has done through out the years and it was awesome that he kindly gave up his time to answer my questions. Even better he touring in September here in Australia. So read folks and if you live in Aussie go to a show.
Thu Sep 6 – AUSTRALIA, SYDNEY – The Sando
Fri Sep 7 – AUSTRALIA, NEWCASTLE – The Cambridge Sidebar
Sun Sep 9 – AUSTRALIA, MELBOURNE – The Worker's Club
Wed Sep 12 – AUSTRALIA, PERTH – The Academy
Sat Sep 15 – AUSTRALIA, BRISBANE – The Crowbar
1. How have things changed for you as musician all the years of playing in various bands and your solo stuff?
JONAH
: Honestly, not much. I've always enjoyed the more personal side of all this, so I've just focused on that more and more.
2. What was the inspiration for the new album Your're All Those Things And Then You're None?
JONAH
: Well, I was turning
41, which is the final age mentioned in a tune I wrote called '14 to
41′. One of the final lines in that tune is 'you're all those things and
then you're none'. That sounds a bit bleak, but it's meant to say that I
think growing up is not needing to be defined by any identity, style,
look or anything else.
3. Why did you make it 2 discs?
JONAH
: I
just really liked the idea of having totally separate versions of the
tunes. One version is me completely solo. The other is with all of these
people I've never met chipping in their ideas. It was an amazing
process to create it.
4. What was it like being back playing in Far again?
JONAH
: It's always fun making that much noise. Maybe it'll happen more someday.
5. Were you happy with the responses to the album?
JONAH
: Very much so. I'm just happy when anyone cares about any of this.
6. What was the inspiration for the album?
JONAH
: We really were just enjoying the feeling of making music together. It's what we do best.
7. How did the album the solo of album of yours And come about?
JONAH
: And
was made with Ian Love in Brooklyn. We just traded ideas until we had
something we loved. It's still a record I'm quite proud of.
8. What was the inspiration for the album?
JONAH
: I
think there is a them of letting go on the album. Making space for
what's next, which is just what that little word 'and' does.
9. Why did you sign with Limekiln Records for the release of that album in America?
JONAH
: I had the idea to put out the
record on lots of small independent labels around the world, do a
partnership. I think it worked out wonderfully.
10. What inspires you as a song writer now?
JONAH
: Nothing
and everything, I suppose. I just really enjoy the feeling of getting
woken up by a melody or a lyric, then following it through and showing
it to people. It's all an amazing process that teaches me things
constantly.
11. How did you get involved in the Fort Minor album?
JONAH
: Mike
has been a fan of my music for many years, so he just called me up to
see if I'd come and sing on a couple of tracks. He also had me on a Lupe
Fiasco track he produced. He's a really great guy, and such a
hard-working artist too. He inspires me.
12. How important is it for you to connect with your fans?
JONAH
: That's
really what it's all about. The idea and inspiration has to come first,
but right after that is showing the ideas to people in the most
personal, authentic way possible. Minimal bullshit, maximum music.
13. How does social networking help you as a musician connect to your fans?
JONAH
: It's so nice to live in an age where
there's such a direct connection possible. I like playing with all
sorts of technology to find new ways to say hi.
14. Is their any thing you haven't done as a musician that you would really like to do?
JONAH
: I'd
love to sing old jazz standards, maybe some classical too. So much,
really. I'd love to learn traditional songs from tons of cultures around
the world. I'd love to play the drums in a band. Bass, too. Yea, so
much.
15, Will their be any chance of playing Australia any time soon?
JONAH
: As
it happens, this September I'll be there for the first time in years.
I'm looking forward to it. Say hi if you make it out to a show!
Christie Lamb – Self Titled EP (Self Released)
Christie Lamb is the most exciting country singer songwriter to come out of Australia in a long time and to me also the next big thing. Her songs are amazing and give a breath of fresh air to the genre, The 4 tracks are co written with some of the best in the business such as Gina Jeffreys & Rod McCormack who also produced and recorded the EP. The first track Mr Wrong is a toe tap, catchy upbeat tune. Songwriting, musicianship and Christie vocals are on fire. Walk Away is a country ballad that shows of her voice, lyrics, musicianship and production of the EP. It's a stunning track and Christie voice shines. Invincible Me is one of my picks as Mr Wrong it's a killer country tune, with a bit of a rock edge, her voices shines, lyrics are solid and love the electric guitar playing on this song. Ten Thousand Miles is another ballad and seriously her voice is just perfect on this track, she got an amazing voice which just shines. The song like all the songs on the EP is well written, good lyrics, solid production and great musicianship. This is a first class debut EP from an artist I believe to be the next big thing in Australian Country Music. She will go far and this EP shows it.
Hayden Calnin is a talented talented Australian singer songwriter who is doing good thing and thought he was worth interview. Read on and go to one of his shows at The Toff In Town on Monday's all this month.
1. How did you get into music?
I've often thought about how exactly i started playing music but i guess apart from wanting to learn the guitar when my dad gave me his, it probably stemmed from knowing my twin uncles were in a band when they were in their 20s and i use to think that was cool. I still spin their cd all the time too!

2. What was it like to play with Matt Corby, Gossling and Mat McHugh?
I was quite honoured to play with all of them. They are all such lovely and different people/musicians so i learnt so much about the music world and lifestyle by touring with them. It also allowed me to play in other states for the first time and open the door to fans and new ears.

3. What inspires you when writing music?
Everything. My songs usually are based around how im feeling rather than focusing on one subject. I've written songs about my shoes, to songs about loss and anger. It really depends on what is going on around me, and when it clicks that this could be turned into a song ill grab out my little book or head home and start putting it together.
4. How does it feel to play the toff in town every Monday July?
It feels awesome. The toff is one of my all time favourite Melbourne venues so to be able to put on a show there every week for a whole month is pretty exciting. Plus I've got an amazing support band called Manor, that are opening for me each week and they are pretty amazing!
5. What is your upcoming EP city about?
Its called City because i wrote all the songs whilst living in the city. Its about my life away from home, from my family and about becoming an independent in a pretty big place.
6. How does it feel to have radio play on a British radio station?
I love England. I went there for a month a while back, and the music scene over there is mind blowing so to have my songs being played on the airwaves over there is exciting and also very helpful. Hopefully ill be able to head back soon and do some shows over there!
7. How has social media helped you as an artist?
It spreads news quicker than any other medium. If you have something to share, its almost too easy to share it with your fans. Musicians and businesses alike would be pretty rooted without it these days.
8. Are you surprised how things have gone for you so far?
Heck yes! I did not think any of this would eventuate into what it has. And it'll hopefully only continue to get better and more exciting. Im lucky to have an awesome team of people behind me helping me along the way!
9. What is next for yourself?
After the Toff residency its the EP launch. Finally. And from then on, its a road unknown. Hopefully an awesome one. I want to look into festivals and heading overseas but im in no rush, im pretty young.
10. If you could have anybody in a video clip who would it be?
Id get Natalie portman involved. I've had a crush on her since star wars episode one…
Parx-e Hit List
Here a list of people and bands I think are doing good things and will be going places. I do this every year and randomly every few months so read on.
Tori Tate – this Broadcasting Journalism student and model is on her way to a very successful future, not only is she very smart and switched on, she is extremely beautiful. This girl is going places. I can see her doing wonderful things in TV real soon.
Crossing Romeo – This Melbourne rock band has released their debut album this year and it's a first class release that rivals or even better in some cases bands releases on a major label or any label signed. This is a band to watch out for and check out.
King Of The North – this Melbourne two piece rock and roll band has the town talking, with successful gigs allover including a residency at the espy each Monday this month and a successful supporting gig supporting Cold Chisel earlier this year, If you love good rock and roll and want to be blown away. I suggest you go see them now before you're the odd one out when their name comes up in conversation.
Empra – Melbourne rock band Empra released their debut album to a sold out audience at revolver and this hard working band is working their butts of touring this album and with some love from radar radio these guys are going places. If you love good rock music and something to crank in your car or stereo, check these guys out live, they always put on a good show.
Michelle Page – my good friend Michelle rocked in Rogue River, delivered a solid performance and is currently on stage playing a role in the stage production of Compleat Stage Beauty in LA, this actor is working her way, making a name for herself giving solid performances, I can't wait to see what she does next.
Voodoocain, these guys rock, a solid band live, and this Melbourne band just do something really good, if your first show is a knock out you're on to something, see this band and find out why they rock.
Melissa Johnston – this actor is doing good, doing some good stuff on the big screen and small. I like what she does as an actor and will continue to support her.
Gossling – She is doing well, having her voice on a hit song last year, plus a successful ep with solid reviews, plus a good booking agent and publishing deal, now having her voice on the new Woolworths ads. Is this the next big thing in Australian Music? I think so. She got it.
The Bloodpoets – This Brisbane band just delivered a fun time every time I see them live. Solid tunes from this alternative rock band. I love what this band does and I know they will have a successful future.
Alison Gray – http://www.youtube.com/watch?v=j_lQ4iu2V2k just what the clip for her song Break Me, that should explain why she on the list and why she got something special.

Jessica Long & The New King – amazing singer songwriter with a killer band behind her, Just doing incredible stuff.
Molly Shaw – a model, musician and actor with a bright future ahead of her. She got beauty and talent to go places and she will.
Faith Melissa Lanford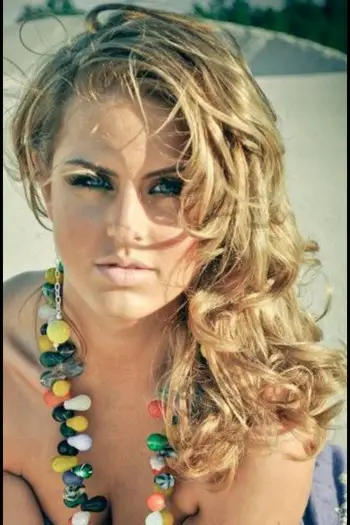 Faith Melissa Lanford is a model and student studying advance skin care and wants to be an established Esthetician in the place she living in now, so read on.
1. How has your life changed since doing Playboy?
Well I definitely
have more Twitter followers after posing! But I've also made great connections
with wonderful people who are always encouraging of me to pursue my dreams.
2. Why pose for in Playboy?
Being a Playmate has
always been a dream of mine. The SEC shoot was taking a huge step towards
everything I've hoped for!
3. How did your parents respond to you being in Playboy?
It's actually just my
mom and my brother, but both of them were so happy and supportive. I'm
extremely grateful for such an encouraging family!
4. Were you Nervous doing the shoot?
I wasn't!! I was beyond
excited for the shoot, and totally bummed when it was over.
5. How did it feel being the center of attention when doing
the shoot?
What girl doesn't like to be the center of attention? 😉
7. Will do you do more modeling and Playboy stuff if it comes
up?
Absolutely, I'm looking
forward to it!
8. What was it like posing with the other girls?
The girls I posed with
and any girl I've met affiliated with Playboy has been nothing less than
awesome. It was one of the coolest experiences I've ever had to be able to pose
with girls like them!
9. How do you keep that amazing body of yours in shape?
I am a firm believer in
"eating yourself skinny". I eat small well-balanced meals throughout the day,
no one should ever have a lifestyle of choosing to be hungry! Besides, healthy
food can be delicious….
10. Why did you choose what you studied?
Initially I wanted to
be the next Erin Andrews, so I studied Broadcast Journalism. But eventually I
realized advance skin care was my true love.
11. What do you hope to get out of your degree?
I'd like to be an
established Esthetician here in Greenville,
who also balances a modeling career 😉
12. What are some of your favorite movies?
Breakfast At Tiffany's,
Heavyweights (I'm feeling skinny, Tony!), Pride and Prejudice, My Best Friend's
Wedding…
13. What movies that
you have seen recently you have really enjoyed?
I haven't been to the
movies recently, sadly. I haven't had much time! But I absolutely want to see
Magic Mike… mmm.
14. What are some of your favorite musical artists?
Lana Del Rey, Lady GaGa, Lotus, John Mayer, Rihanna, Miranda
Lambert, Wale, Eric Church, The Rolling Stones, Drake, The Beatles, Shania
Twain, Ellie Goulding, Carrie Underwood, etc…
15. What would we find on your stereo at the
moment?
Wide
Awake by Katy Perry. Beyond Obsessed.
16.
Would you ever like to travel overseas?
Of course! I love
adventures
and learning about other people.
17.
What your favorite thing to do when you're not studying?
Kick
it on the lake with my fiancé and sweet friends.
18.
What next for yourself?
The sky is the limit… 🙂
Destine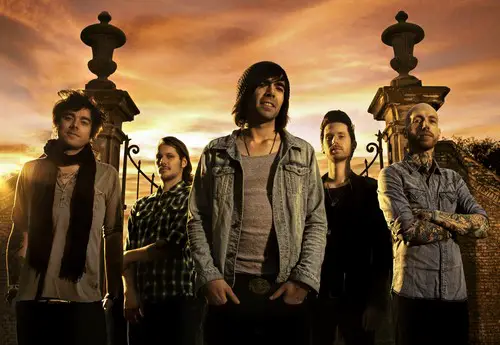 Destine are one of the most exciting bands I have heard in a long time, I really dug what I heard and knew I had to find out more from a band who are a one to watch. So Laurens Troost, keyboard/vocals from the band answers my questions and find out why I reckon these guys are gonna be huge.
1. How did the band form?
Classic story of five friends hooking up and start a band. Not very special, but a great base to start a new adventure!
2. What has been the highlight so far?
We played some crazy big shows, recorded two albums in Florida and made music videos with amazing people. Writing and playing music and people actually liking it is an everlasting highlight.

3. How did James Paul Wisner get involved with the new album?
We contacted our four favorite producers in the world and ended up working with two of them. We just sent him an email and our home recorded demos, he replied enthusiastic and six months later we were in the US with one of our heroes.
4. What inspires the band when writing music?
Mainly things in our lives and things we see and do on the road. Doing things you love gives you the opportunity to write the music you love.
5. What was the inspiration for the album Illuminate?
There is a recurring topic of hope in all the songs. Every cloud has a silver lining.
6. Who have you guys enjoyed playing with recently?
The guys in All Time Low are very nice and fun to hang out with. In Holland we have a lot of befriended bands that we see often. We made a lot of friends everywhere we travel, alcohol is a pretty good matchmaker!
7. Have you had much response from overseas labels?
We have a Japanese label and we have been working with Sony Indonesia. Nowadays internet serves everyone, so if you really want to, I bet you can easily find us.
8. How has social networking helped the band?
It's a convenient help to spread music everywhere. When we toured Japan and China, we were surprised how many people were singing along.
9. What advice could you give to some one wanting to give a career in a music a shot?
Rock hard but work even harder.
10. How has touring helped the band?
It helped us to gain inspiration to write music and made our team and friendship stronger. Meeting new people and discovering new places is the best thing in te world. When on tour the whole world stands still, there is only the moment you are living in.

11. Who would the band most like to work with or play with?
Katy Perry of course! That's pretty obvious isn't it?

12. How has radio and the media received the new album?
We had some hits in the Netherlands and radio and tv in Europe are picking up the new album pretty well. We never aim for airplay while writing or recording, but it helps when it happens.
13. What is next for the band?
Writing, touring and drinking!
Love Like Hate
Love Like Hate are an exciting new Aussie band I discovered who are a post punk band, with a sound described as dark pop. Like what I heard so an interview was a must so read on.
http://www.lovelikehate.com.au
1. How did the band form?
Sonja and I have known each other for a very long time (13 years), though stylistically we're so different, we had never put anything together. Though one night over a bottle of wine, some friends and a lounge room jam we musically got together.
I was throwing around the idea of playing in a band with the friends over that night but Sonja got up and started knocking out these keys to a piece I had written just for fun and I loved it. So I shelved the other project with the other guys and Sonja and I became a writing ensemble.
We just fused together all the things we liked about each other's style and went form there. I had this warped ballad approach to music and Sonja this short static typing style of play. It took quite awhile for us to find confidence and cohesiveness in the sounds we were making together, and then we finally started playing live mid last year.
2. Where has been your favorite place to play so far?
Rics Bar – Fortitude Valley. It is such an intimate and iconic Brisbane live music venue that always has great crowds and good sound!
3. Who have you enjoyed playing with recently?
Probably 'Planet Love Sound' at the X&Y Bar, because we had never seen them live and didn't know what to expect and then we really loved their performance.
4. What was the inspiration for the song 21?
The original inspiration behind 21 was one night when I went out and became disillusioned by the scene I was in at the time, where it was just all about being seen rather than anything deeper.
5. What inspires the band when writing music?
Sonja and I on a whole usually write separately. So one will come to the other with music or lyrics, though there is the odd occasion when we will be talking about something and it goes from there. It is usually the big, deep or dark thoughts that inspire, rather than the happy or bright ones! Ha!
6. What is the EP Rabbit Hole about?
The EP is a varied storytelling of our pasts and presents. Its a snapshot of our different styles of writing and travels through different paces of songs ranging from love to death and just general life.
7. How has social media helped the band?
Social media has been excellent in being able to network further than your backyard and that of your neighbors with an armful of photocopied posters!
8. How did the recording process for the album go?
As Lachlan is in Sydney and we are based in Brisbane, we recorded over three different stages. We would save a little and then fly down… so the entire process was completed over almost a year but it allowed us to record with a very talented (and patient) producer who we found that we musically gelled with and Lachlan gave us a lot of confidence to create something that was true to the sound of our music.
9. What is next for the band?
We have an east coast tour in August/ September including a Brisbane EP launch and then we are talking about recording our first album. Then hopefully with that we can get ourselves overseas to tour.
10. If you could have any body in a video clip who would it be?
I would have V aka Guy Fawkes (V for Vendetta) with the mask, cloak and daggers doing something crazy or just drinking coffee, through a straw of course, due to the mask. Sonja would have Johnny Depp and Helena Bonham Carter, thats two!