After a reading a blog post by the very talented Victoria Thaine about songs that will never leave you, I decided why not list a few that still stick with me always.
Don't Let It Fade – Sunday's Best
This band I came across in 2001 online and it took me a few months to find their first album in the shops here in Melbourne and I loved it. Their second album The Californian which this song comes from, it's just an amazing album, this song is beautiful and so well written and performed, and the singing is amazing. It really just does touch you. Everybody who I've sent the link to the video clip agrees.
Angel's Son – Sevendust
This song was written for an album for singer Lynn Strait from the band Snot who died in a car crash. All of the important musicians in mainstream nu-metal scene at that time being 1999 and also did Ozzy contributed to an album called Strait Up and is also on their album Animosity. This is such a touching song, and this song hits it home for me at this time due to some personal stuff that has happened recently to me. This song gets me every time. Just an amazing song and Lajon just sings it with so much passion.

Rescue Me – Kristin Hoffmann

Kristin is one of those talented artists that well had some bad experiences with major labels and this song is off her album Real which you can only get on Itunes now and boy is this song incredible, For starters she can really sing, the song is so well written by Kristin and so beautiful. She is a real performer and I hope she keeps on making amazing music.
At Night We Live – Far
This song is off the album with the same name as the song and it is about Chi from The Deftones who is a coma and is just a good tune. Jonah got an amazing voice and this is their last album in over 10 years. I don't know if they will keep on making music but at least they left with this amazing album.
Hear You Me – Jimmy Eat World
This song is such a beautifully written song, the backing vocals by Rachel Hayden are a real nice touch and the piano playing in this song is excellent. It's the ballad off Bleed America.
I'll Take Care Of You – Beth Hart & Joe Bonamassa
This is a cover but it's an extremely well done cover, From when the piano open up the track to when Beth starts singing and Joe starts doing his magic with the guitar you know you've got a song that is somethig special and haunting and will never leave you.
Pancho And Lefty – Willie Nelson & Merle Haggard
This is one from my child hood, so it always sticks with me and it's a great tune.
Why Worry – Dire Straits
This song is also from my child hood, just rememeber always hearing the intro going what's this and this song has something about it.
Bradbury Heights – Magna Fi
Underated rock band with an amazing song to finish off an album, just an incredible ballad type track. Well written sung and performed.
Voodoocain
Voodoocain are a new and up and coming Melbourne band, who I first saw play last year at Gertrude's Brown Couch and was blown by their sound. So naturally I had to interview the band to find out more and why you should all go check these guys out because they are so good. You can catch them at Melbourne Fresh next Tuesday 1st of May @ Revolver on Chapel St and they will be doing a few more of those later in the year. Plus the ROCK N' LOAD
FESTIVAL @ The Espy on the 26th of May. These guys are good.
http://www.facebook.com/pages/Voodoocain/181663645252972
HOW DID THE BAND FORM?
the five of us first got together for a jam in early 2011 at THE JAM HUT
RECORDING & REHEARSAL STUDIO in Preston. "Cozzy" came down to the
studio late one night, introduced himself and we got straight to work. We
belted out early renditions of "CUT YOU DOWN" and "RED
TATTOO". It was a pretty special moment, we smoked a joint and spent
the rest of the night just hanging out exchanging riffs and melodies…
WHAT HAS BEEN THE HIGHLIGHT SO FAR?
We played our first show together as "VOODOOCAIN" back in
October 2011 at Gertrudes Brown Couch which was a total blast. It marked the
beginning of a new chapter in our lives and it was also the birth place of our
incredibly supportive VOODOO-CREW!!! without those guys and their endless
amount of support we wouldn't be able to carry on doing what we do…
WHAT INSPIRES THE BAND WHEN WRITING MUSIC?
Just being allowed the freedom to truly express ourselves without being
punished for it is inspiring enough. Being able to play an instrument and to
create music offers us a way of being free from all of the negativity and
bullshit that's going on around us. It's another way for us to say "fuck
you" to all of the people that try to hold us back and that feel as though
they have the right to control the way we live.
We love to go out, drink, party and fuck just like most people but when
you combine that with a touch of recklessness, rebellion and angst you end up
with a unique blend of feelings and emotions that inspires us to make music
that embodies all of those things…
WHO HAVE YOU GUYS ENJOYED PLAYING WITH RECENTLY?
We just played a bunch of shows with "THE DEATH VALLEY
MUSTANGS" and "THE GRENADES" who are all a great bunch of dudes.
We went on our first road trip as a band out to the country town of Bendigo
which was a pretty cool experience, we played with a great young band called
"LOWPOINT" who are killing it over there. We also played a few shows
with our good mates "BLACK HAYET" who are always a treat to watch
play live and to hang out with…
WHAT'S NEXT FOR THE BAND?
We're playing on the bill at the first ever "ROCK N' LOAD
FESTIVAL" which is being held at THE ESPY on the 26th of May.
"ELECTRIC MARY" will be the headlining act and There's over 30 bands
from all around Australia playing across all three stages throughout the day so
it's going to be huge.
We also just finished recording our first single
"SONIC YOUTH" that will be available on CD at our shows and
will also be available on ITUNES later this year. We're about to start shooting
the music video for the single and will be working with a very talented and
amazing new director "ADELE ELASMAR" so we're really looking forward
to that
Jessica Long & The New Kind – Geography (Self Released)

The opening track Simple from this 5 track EP by Jessica Long & The New Kind is the perfect tune and an excellent way to open up a killer EP that is one of the best of the year so far. The song grabs with the word go, it's has every thing going for it, it's catchy, well written, sung and performed and shows off how good Jessica Long is as a songwriter. It's the song that screams radio hit. It's the perfect rock song. The band is a perfect mixture of indie rock and delivers something special and unique that makes you want more and more. New Kind shows off the band musicianship and Jessica amazing vocals and lyrics. It captures her and the band perfectly. Remedy starts off with Jessica and acoustic guitar then brings in the full band, the use of male backing vocals in a nice touch and both of their voices work well together. Carry You has solid vocals by Jessica and has acoustic guitar for most of the song with the band and the use of percussion is a nice touch through out the song. The use of backing vocals is excellent and when the electric guitar comes in alongside the acoustic guitar it just jells together. The band is on fire here. Don't Cut Me Loose the last track on EP is another winner, just a solid rock song, with the band playing well, Jessica, amazing vocals, lyrics and songwriting are on display like the rest of EP. What can I say but I loved this EP, every song is so good, production is solid, Jessica voice is on fire as is her songwriting and lyrics, The New Kind are an excellent band that truly deliver to give Jessica tunes that special edge to make them sound amazing. This would be one of my favorite releases of the year; everything about this EP is magic. I loved it and I can't wait to hear more. You need this now.
Planet Love Sound
'My Shadow' is the brand
new single from divine Melbourne-based psychedelic/experimental pop act, Planet
Love Sound. I chat to the band to find out more. Here is a little more info on the band. So read on and read the info and get to a show my friends.
Planet Love Sound are comprised of vocalist Tina Stefanou
and ex-Dukes Of Windsor members Joe Franklin and Oscar Dawson. They are a fully
independent Australian band with a powerful sound, and dynamic, chilling live
show.
The trio have spent much of the past two years living in
their adopted 'second home' of Berlin, Germany, busy self-producing two EPs in
amongst supporting many international acts, such as Warpaint, Karen
Elson, and Holy F#@k.
They have now returned to Melbourne and 'My Shadow' is the
second offering from their current EP, the aptly titled 'Part 1'. The EP is the
first taste for Australian audiences of what this three piece have been working
on whilst living overseas, and is available from

www.planetlovesound.com

for
purchase as either digital download or 12" vinyl. 'Part 2' will
be released later in the year. Stay tuned.
Both EPs were recorded and produced by the band themselves,
and mixed and mastered in Stockholm, Sweden, by producer Magnus Lindberg (Cult
of Luna, Tehachapi).
The new single 'My Shadow' comprises sweeping theatrical
vocals over lo-fi organic electronica, teetering between gothic extravagance
and the bittersweet subtlety of the final Moloko record. The single showcases a
synergy between psychedelic band elements, hip-hop laced grooves, tribal vocals
and synth-based beats. A video will be released for the track soon.
PLANET
LOVE SOUND – TOUR DATES
April 27 @ John Curtin Bandroom, Melbourne w/
special guests
May 5 @ X&Y Bar, Brisbane w/ Timothy
Carroll and special guests.
May 13 @ FBI Social, Sydney w/ 1929 Indian and
Jason & The Lyrebirds.
1. How did did you get into music?

I guess it's always the same story repeated when it comes to music. It happened naturally for each of us. We were always there.

2. What has been the highlight so far?
Performing, recording and connecting across two continents.

3. What inspires you when writing music?
Love and the fight.
4. What was the inspiration for the single?
The tension and release in relationships with others and ourselves. Emracing dark places and spaces.
5. Who have you enjoyed playing with recently?
The
Grunge Safari. 9 people. A union between two bands. PLS and Tehachapi
(the lead singers of both bands are brother and sister).
6. How has social networking helped your music?
In
this day and age there is no question about how important social
networking is for bands and naturally is a big part of helping PLS get
our music out there.
7. What advice could you give to some one wanting to give a career in a music a shot?
Write songs and keep writing songs – don't get sucked into the 'industry' side of things.
8. How has touring helped your music?
Touring
is best way to connect with people. For PLS our strongest asset to date
is our live show as we don't yet have a recording that we feel truly
represents us. It's what music is all about.
9. Who would the band most like to work with or play with?
We
love to connect and collaborate with other artists. One cool thing that
is happening soon is that street artist MEGGS will be collaborating
with us for our Sydney show on May 13.
10. How has radio and the media received the latest single?
Community radio has picked it up. No love from Triple J yet which is cool, they'll come around…eventually.

11. What is next for yourself?
Two
upcoming Australian tours. Recording an album. Organising some events
to raise money for the Against Malaria Foundation and also http://familiamoja.org/.
Ella Cannon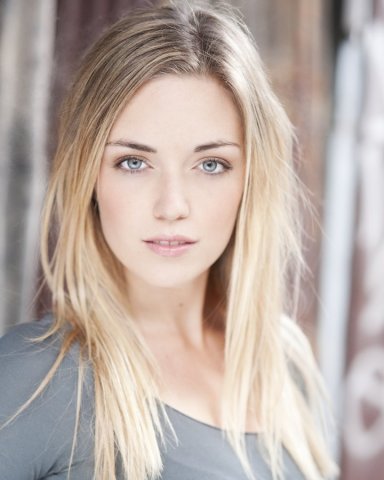 Ella Cannon is an incredibly talented Melbourne Actor who is making a name for herself in the acting world. I like what she is doing and thought she worth giving publicity for. She is an actor to watch out for.
http://www.ellacannon.com/ http://www.facebook.com/ellacannonactor
1. What has been your favorite role to date?
This is such a hard
question to answer because every role is so different! I'm a huge fan of
the gritty roles and I really like exploring the heavier emotions and struggles within a character, similar to the character of
Electra that I played in the NIDA production of The House of Atreus. But
I think if I really had to choose my favourite it would probably be
airhead 'Tish' from Lee Zacharia's pilot Region Locked. I always
considered comedy to be one of my weaknesses, and I was super nervous
about tackling this role because it's one thing to be unexpectedly funny in conversation,
but it's a whole other ball park to try and recreate that convincingly
on screen without it seeming 'acted' or scripted. But after a lot of
spent time on the script, giving my character more dimensions than just
stupidity, she started to come alive for me, and when I got to work on
set with such a wonderful director and crew it was easy to feel comfortable and explore who Tish really was. I was
so nervous to see the final product because you just never know if
you've nailed it or not, but when I did I was so happy.. and I think
that's what made her my favourite role, because by achieving something
outside of my comfort zone I proved that negative little voice in my
head wrong and by doing so I gave myself more satisfaction than I was used to. I've never doubted myself since 🙂
2. What do you do to prepare for a role?
I've had it drilled into
my brain by all my teachers in the past that when you receive a script,
the first thing you need to do is read it 200 times.
I may not
always get to 200 but I will definitely start preparing for my role by
understanding the entire script first to learn where my character lives
within it.
First of all I find my character's objective in every scene. What she
wants to achieve. Without this the character has no drive, no urgency
and nothing to gain… that's when 'I want to leave just because' and
'i have to leave because I need to stop someone from making a terrible
mistake' become two very different things. Second to that is something I learned from the
wonderful actor/director David Cameron. You need to give your character
their specifics. It's so important to know exactly why you walk
through the front door and into your scene.. eg: where am I coming from?
Why am I here? What do I feel about the other character? Because
without these things you just walk through a door and act. That's not convincing. When I'm in the
scene I have to know if I'm outside, if the neighbors can hear me.. all
of these things to make my character come
alive, and make sense. It's
only once I've established all these things and created the essence of
my character that I'll begin actually working on the lines. Then it's
just rehearsing and rehearsing
and rehearsing.

3. Any techniques to remember lines?
I'm actually one of the very
fortunate actors out there in that, I can never remember where I put my
damn car keys, but give me a script and let me read it twice over and
I'll recite it back to you without thinking twice. I think this is definitely a skill in
that, the more you do it the better you get. I tend to find that once
I've given my character their reason for saying whatever they need to say then the words just come naturally anyway because they are the only ones that make sense.
4. how has the internet helped with your career?
The internet has
helped me immensely because I need to treat my career as a business.
With the internet I can manage my own business without needing anyone's
help, I can promote my work to the general public through tools such as facebook or my
personal website and also to professionals in the industry like casting
agents through sites like Showcast and AT2. I've had a great response
from setting up a professional Facebook page because people want to
know what it looks like when the camera isn't rolling, and by posting my
photos and blogs I've developed a following of people and started getting my
name out there in a different way. I've had a few people approach me for
work just based on my facebook or personal site alone and for the short amount of time it took to set these things up it's been well worth it.
5. Do you think it's a useful tool?
My industry is all about
who you know, and getting known, so the internet has been one of my
useful tools in this respect. I've been able to network with other
industry people with far greater ease and promote myself in minutes just by uploading photos and videos. The
internet has to be one of the most used tools in today's society, and
that's because it's easy for the salesman and it's easy for the buyer. The same applies for acting.

6. What kind of role would you most like to play?
First thing
that pops to mind is Penelope Cruz in the feature film 'Blow' but I
think that's mainly because she gets to smooch Johnny Depp.. If I
had to choose a genre I think it would be amazing fun to get a role in
an action/mobster film… I think there's a certain part of everyone that wants to get dressed up, play with pretend weapons and save the
day.. that kind of character would just be incredible to encompass and
empower.
7. How is theater different to you compared to screen work?
I
personally think that stage and screen acting are 2 very different
worlds. In fact it's often quite hard for an actor to transfer from one
to the other. I started off being solely interested in stage. I'm a bit of an
adrenaline junkie and the rush I'd get from walking out on stage to a
theatre full of people was quite unlike any other. The difference
with stage acting for me was that (after months of rehearsals of course)
you only had one chance to get it right. That to me meant that it was so much more important to make it real
because there was no room for mistakes.. and in the theatre you need to
act big, so all of these wonderful emotions you get to explore are
amplified and it becomes almost more beautiful than real life. But in
recent years I've started developing a huge love for screen acting too. The difference is that
it's much more true to real life, and it's much smaller – and although
you may have the opportunity for many takes it is still essential to
be convincing and to get it right. You get to explore yourself inwardly a
little more and I find that hugely fascinating. I think a good comparison is that in stage acting it's in the voice, and in screen acting it's in the eyes.
8. Who have you enjoyed working with the most?
I've been very
lucky to work with some great directors and crew members over the years,
Lee Zacharia is excellent at what he does and I have huge respect for
him both professionally and as a friend, but then I also had a ridiculous amount of fun presenting for Javi
Tejeda and Julian Ponton in Mexico. At the moment I'm studying a 20 week
actor's course at The Australian Film and Television Academy (TAFTA)
and whilst there I bumped into a director, David Cameron, with whom I
had worked with previously. David's utmost respect for actors and innate ability to understand everyone's natural character
is something that separates him. He is an incredibly patient, visionary
director whose advice will forever be remembered and appreciated by
me. Not only that but he is perhaps the most hilarious human being I've
ever had the pleasure of coming across and I very much hope we cross
paths professionally again sometime in the near future.
9. What was it like to study at NIDA?
I
did the part-time actor's studio with NIDA in 2008. This was a
wonderful year in my life because it was the first time that I'd been
completely surrounded by like-minded people. This was during a time in my life that I was very passionate about stage acting and this course
gave me all the tools to work with it. We got to do works ranging from
classical to contemporary and explored every facet of the art we
possibly could've in the time we had. Acting is a craft that you never stop learning but
it was a wonderful course that gave me the foundation of the very actor I
am today and I have been very lucky to have had the ongoing support and
faith of all the teachers I've happened to come across through NIDA,
TAFTA and all the other short courses I've done in my time as an actor.
10. What movies you have seen lately you have really
enjoyed?
Don't hurt me for saying this but I actually only
recently got around to seeing The Silence of The Lambs. I'm not usually
into this kind of genre for enjoyment but Anthony Hopkin's performance
was just incredible. He's the perfect example of how much thought and emotion you can provoke
through eye contact alone. The thing I loved most about it was that he
was such an incredibly messed up character, and you could never relate to this kind of person, but yet the director made you like him. At no
point does anybody actually want to see him get killed or disappear.
I'll never forget the final scene where he is on the phone and says 'I
have to go, I'm having an old friend for dinner', puts on his hat and
turns to follow one of the other characters in the film. Hilarious.
11. What are your favorite movies?
I find it impossible to answer
this question… there are far too many… but I can tell you some of
my favourite performances! I'm going through a bit of a Marlon Brando
phase at the moment.
His performance in The Godfather is just beyond incredible for reasons
I'm sure everyone understands. It just excites me when an actor can
create a whole new entity so beautifully and convincingly. There's
quite a few performances of Johnny Depp's that I love… fear and
loathing in Las Vegas… Blow, he's an incredibly versatile actor that
always gives an honest and memorable performance. Luke Ford in the Australian film The Black Balloon obviously
encapsulated a character most actors would find impossible, that of a
severely autistic teenager.
And finally Heath Ledger as both the Joker in The Dark Knight and Dan in the very moving Australian love story Candy. I could honestly continue for days but these are definitely some of the
stronger ones that stand out to me and that I believe deserve
recognition, we are very lucky to have been blessed with some wonderful performances throughout our lifetimes, many of them from our very own, home-grown actors here in Australia.
12. What is next for you?
I'm hoping a day off will come sometime
soon! haha. I'm am very busy at the moment but I'm also loving every
second and praying that it doesn't slow down! For the duration of this
year my plan is to continue doing what I'm doing, focus on my class and my auditions and continue learning and growing as
an actor. This is a tough industry but it is the only career for me and I
wake up everyday with a smile on my face knowing that I'm doing what I
love.
I figure you can never fail if you never stop trying.
13. Who would you most like to work with?
I think if I got to do a film with Quentin Tarantino I'd be pretty happy
just to put it lightly. I love his quirkiness and his ability to make
such dark, intense moments so light and hilarious. He fascinates me and
I'd absolutely love to have an opportunity to work with him.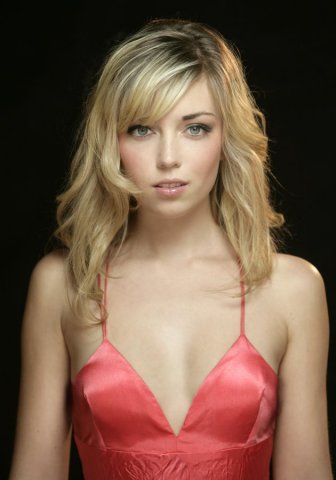 Lizzy Parks
Lizzy Parks is a British Jazz/Soul singer & songwriter who has released 3 albums and has an amazing voice and some amazing tunes and I loved what I heard when I picked up her accoustic album This and That. This talented lady is worth checking out and you will be hooked once you hear her tunes.
1. How did you get into music?
From as early as I can remember we had a Piano in the family home I grew up in, and as children me and my sister would make up duets. My sister went on to have Piano lessons and one day my step dad showed me a clarinet that his daughter had once learnt so I decided to have Clarinet lessons at school. I was around 7 when I started properly learning about music. I was really lucky because although I didn't attend particularly prominent schools, the music teachers and their departments were always incredible. They always gave up their spare time to rehearse groups, bands and choirs and it with this enthusiasm and incentive that music became the only career path I ever really considered.
Aged 11, I started learning the saxophone because it looked like more fun than the Clarinet and I joined the school jazz band lead by a really inspirational teacher. That was my introduction to jazz. All the american song book standards and amazing jazz vocalists came flooding into my life and it was singers like Ella Fitzgerald that opened my eyes to improvisation, scatting and absolute vocal freedom. On the other hand I was listening to groups like Radiohead, Portishead, Bjork. I had a love for the kind of 90`s trip hop, heavy beats with etherial vocals so some school friends and I started a band called 'Violet' and that was the first step on my songwriting path. We got quite good and gigged a lot locally in the local clubs and bars, playing some gigs with another local band who are now quite big 'Muse', at this time I was only 13.
After leaving school, I continued my musical studies and fronted the college big band as their vocalist. I did a degree in jazz and got signed to a small Birmingham based record who released my first album `Watching Space' in 2005. Everyone always told me to follow my heart but to keep my head firmly in my studies and that way I could always fall back on teaching music to make sure I wouldn't have to compromise too much. In hindsight they were absolutely right ,although there's the rebellious part of me that wishes I hadn't been so strategic in my learning. Sometimes when you study a creative art in an academic environment, you end up having to unlearn things that you learnt in order to get back to the most natural place for being truly creative.
2. What has been the highlight so far?
I can't pinpoint one particular time. Its been a journey and each corner presents a new exciting dimension whether its getting signed to a new label, starting on a new collaboration, writing a new song, hearing your track on the radio or performing a great gig.

3. What inspires you now when writing music?
My first album was entirely autobiographical, but by the time I got to the second album `Raise the Roof` I realised that I had to be become more of a story teller to create variation in lyrics. The music, melody and lyrics tend to all come at the same time during my writing process. I guess the musical influence comes from whatever i've been listening to at the time.

5. Why did you decide to make an acoustic album?
My third (acoustic) album 'This and That' came about as a result of being really proud of my second album 'Raise the Roof' and myself and the producer Ben Lamdin both decided that there was more depths in the tracks that could be explored and that the songs worked in both an orchestral soul and an acoustic setting.
6. Who have you enjoyed playing with recently?
The last remix of one of my tracks was done by a really up and coming Barcelona duo called 'Beatspoke', who put a great new and fresh perspective on a collaborative track I had done with 'Natural Self'. I'm also in the very early stages of a new collaboration with a really great (and unlikely) producer but its too early days to talk about.
7. How did you get involved with Tru Thoughts Recordings?
One of the boys from my first band 'Riaan Vosloo' moved to London before me and got involved in the 'Nostalgia 77' project who were signed to Tru Thoughts. He recommended me as a feature vocalist for the track 'The Hope Suite' and as a result of that I started gigging with them a bit which is how I met Rob Louis and therefore got involved with Tru Thoughts as an independant artist.

8. How has social networking helped your music?
Things like youtube, facebook, websites and blogs have played a big part in making my music accessible to people, and they have also given me a platform to promote up and coming gigs. But being online creates problem of instant accessibility through illegal downloading etc. As soon as one person buys you track and puts it online, its available to everyone for free, and whilst I think music should be affordable and accessible, this increasing problem presents modern day artists with the problem of having to constantly reinvent new ways to make a living.
9. What advice could you give to some one wanting to give a career in a music a shot?
Work out what you want and what you like,and stick to it regardless of contradicting opinions. If a sound works for you then theres no reason why it wont work for plenty of other people. Thats a piece of advice thats so easy to say and often hard to stick to especially when people often want to share their sometimes negative opinions! But honesty is defiantly the best policy even if it doesn't sell you millions of albums, you'll go to be happy at night!
10. How has touring helped your music?

Touring allows me to access new audiences, meet fans face to face, try out new songs and is really satisfying when you're in the right venue with the right crowd. Performing live as much as possible gives you a great platform on which to build your sound as a live artist. Although its always great to get home!

11. How has radio and the media received your music?
Its been tough to tap into major radio play. Partly because i've been a victim of genre cross over from jazz to soul to pop etc (or so i'm told) and all the major radio programmes have really small and genre defined playlists. Its also about who you know and i'm not very good at networking just for the sake of getting something to benefit me. Craig Charles and his show on BBC6music have been really supportive of me. He's a really nice guy and genuinely loves music (plus he was in Red Dwarf which gives him mega bonus points!).

12. What is next for yourself?
I spent most of last year writing and am intending to spend most of this year working through all the writing I did and working that out! My problem is that I often want to do too many things and create too many sounds at once and I find it hard to commit to one album at a time and that can sometimes hinder my progress. But one thing I have learnt from living in the South of France for the past 3yrs is that its very important to take your time and get it right. Making albums is not the only way to be successful and get satisfaction from the music industry. There will be plenty more albums from me, thats for sure, but when, how and who with is yet to be decided! Watch this space.
Jonas & The Massive Attraction
I talk to Jonas Tomalty from the amazing Canadian rock band Jonas & The Massive Attraction who's music when I first heard it got me hooked, Just a good solid rock band delivering the goods, I wanted to know more and why you should check out this amazing band. Their album Big Slice is a must have.
http://www.jonasandthemassiveattraction.com/
1. How did the band form?
The band started 15 years ago as my father's blues-based brain-child. Dad was a harmonica player and wanted to start up a project with his son. I had eaten the blues for breakfast since childhood so it was always an integral part of my influences. One night, my old man called me and said he'd found the guy to play the guitar. That was Corey Diabo. 15 years later and Dad encourages proudly from the sidelines while Corey and I continue doing all we know. Rocking and rolling.

2. How has this been different to playing solo earlier in your music career?
The only time I was ever "solo" was when I was a soprano soloist for one song, 9 years old, in a children's choir. I've always been in bands. I'm a band guy. When our old record label wanted to sign us, the deal was they push the name "Jonas". They knew how to push lead singers. Now we run our own label and have a name for the band. Cause that's just what we are.
3. Are you surprised with the response to Big Slice in Canada and worldwide?
The reaction has been amazing. The boys and I were floored when we saw the first single "Big Slice" hit the top ten charts in Canada. Then when "Seize The Day" followed with the same public enthusiasm, we were overwhelmed as hell. We are blessed and very much appreciative that all the hard work is bearing fruit. It's always nice to know that your own country is behind you but once you jump over the water and start getting love from new stages, new countries, new fans…it's very fulfilling. It's refueling. We just got word that we'll be joining Lenny Kravitz, The Cult, Chris Cornell and Wolfmother at Bospop in Holland this summer as well, so it seems we aren't going home any time soon! Sorry Ma.
4. What inspires the band when writing music?
Real life…and red wine.
5. What was the inspiration for the debut album?
We wanted to write an album that felt like us. Like us live, like us talking. We're a shameless rock band with lots of stories to tell. When recording the album, we wanted to "can the lighting" in the sense that we wanted to capture some of the essence of our live show and tell those stories at then same time. Easy on the bullshit and generous on the real.

6. Why go over to Europe and tour and have the album released there?
It just made sense that we tour Europe after touring our own continent several times over. It's the next closest rock-hungry crowd to us and we know how involved Europeans are with there bands. These people get behind the artists they like and support them fully. Rock needs that more than ever these days.
7. What was it like supporting deep purple?
Absolute gentlemen. On stage and off stage the band and crew are so laid back and so kind. We couldn't have asked for anything more from our experience with them. They even asked our guitar player, Corey, to join them on stage for our last show on the road with them, to jam out "Smoke On The Water"! An absolute career highlight for all of us. It's been getting lots of love on Youtube too!
8. How has social networking helped the band?
That's a very long answer but in short: It's radical. It's huge. And it changes with every click of the mouse. It's tough to keep up but it's truly amazing to be able to connect with fans across the world with one "chirp" (or is it "twit"?)
9. What advice could you give to someone wanting to give a career in a music a shot?
Get a degree in law and THEN… go with your feelings! It's a beautifully nasty and completely bizarre journey. The anti-glam sparkles take days to wash off and the perfume stays forever on your clothes. It's my life and I wouldn't change it for a fucking thing.

9. How has touring helped the band?
The studio is where the music is born but the road is where the music lives…where it goes though it's adolescence and where it learns to find itself. Our songs take on a whole new life when they start to get a bit worn at the knees. And touring is where we make new fans. Where we connect and share with the crowd and where we do the converting! We like to come out when the show ends to hang out and get to know the people that have come out to see the show. That said, after the show is when things have been known get a little crazy and we don't shy away from a good party…
10. Why make an unplugged album?
Every song we have written started that way. A voice and a guitar. We played this very intense show in September 2011 back home in Montreal. It was our first "full band" acoustic show and it reverberated pretty heavily with everyone there. The online fans wrote to us asking if we'd managed to record any of it. We had. 6 songs made it and we recorded another 5 in studio to complete the album Jonas & The Massive Attraction "Unplugged".
11. How has radio and the media received the album?
We have been very lucky with the reaction. Radio have backed us up big time and so have the listeners. It just goes to show how much local radio and local media can still build a band from ground up.
12. What is next for the band?
We are writing the next album from the road, on tour, in hotel rooms, tour buses and back stage…It's the first time the 4 of us write and album together in this formation and it couldn't feel more fluid and right. We all bring something special, and a bit twisted and something inspired to the table…it will be a very heartfelt, band build piece of work.
13. Any chance of playing down here in Australia?
Hell ya! It is at the top of our list. I was lucky enough to visit Oz last year. Rented a camper van and did the entire East coast. I would LOVE to do it all over again, all over the country, with my boys, in a bus, surfing in the morning and pounding out the music the rest of the night. You guys do it right down there!
Jessica Long is a incredibly talented singer songwriter but with her band The New Kind, they make magic happen with some incredible tunes. They release their latest ep Geography on this Friday April 20th and it's a cracker of a release. They are going places and I talk to Jessica about it all and why you need to here this band now. So download the mp3 now.
http://www.jessicalongmusic.com
Epidemic Over – Long Way Home (MGM Distribution)
Epidemic Over an energetic 4 piece melodic alternative/hard rock band from Queensland Australia and this 5 track EP delivers the goods with solid songs and also solid production work. It starts off with the thumping melodic track The Stone with its solid vocals, excellent musicianship and lyrics gives the boys a voice and a solid song suited for radio and no doubt is a crowd favorite. Better Than You has a cool intro with the way the guitar sounds alongside the drums. It's a well constructed song, edgy and great musicianship and solid vocals. Shapes To Fall is another edgy track that has been written well, good solid vocals and musicianship, it's a tight sounding track which no doubt transcends to the stage. Runaway has a solid vocals, some excellent guitar playing, it's a little more straight down the line, its the balladist track off the album. Like the chorus in the song. Exceptions finishes off the EP as it should with a good rock tune that hits you in the face with the first note. Well sung and well played. This EP is 5 tracks of good rock music that is well played,sung and produced . Its worth your time.
Christie Lamb
Christie Lamb is a country singer songwriter from Sydney who is music is really well written and sung, She is a talented artist who is going places. Naturally an interview was a must and find out why she is so good and worth checking out.
1. How did you get into music?
I
started dancing at 6 years old and loved being on stage,I also played a
flute at primary school. I started piano lessons and singing at age 10,
then guitar and songwriting at age 14. I sang many styles of music, but
felt more connected with country music.
2. What has been the highlight so far?
I
have done pre show at The Entertainment Centre Sydney for Carol King,
James Taylor, Meatloaf, Thirsty Merc, Evanescence and Cat Stevens. I
have also opened a concert at The Opera House with my own composition,
but I think it has to be this week my debut single – Mr Wrong – has
reached number 4 on Country Tracks Top 30.
3. What inspires you when writing music?
Well
when I started songwriting everything I wrote was completely made up as
I didnt really have too much life experience. I have since wrote about
my own relationships, now being the ripe old age of 19! lol. I still
write from other peoples experiences, girly stories e.g Mr Wrong – not
all my experiences – thank goodness! I also have written from real life
e.g about the Black Friday Bushfires. The last song on my EP – Ten
Thousand Miles – is also a true story about leaving my family in England
when I was 6 years old to come and live in Australia.
4. What was the inspiration for the latest release?
The idea for Mr Wrong came about after a
girl's night in at my place where we were swapping stories about how we all
seemed to meet the wrong guys. It's a fun look at failed relationships – as I said NOT all my experiences! lol
5. Who have you enjoyed playing with recently?
Thats
a hard one? My favourite musician to play with is Rod McCormack, who
produced and played on my EP and blew me away with his talent.
I
did a gig last weekend with the boys in Simply Bushed and they were
great fun to work with and they have adopted me as their new favourite
and want to take me on tour with them 🙂 lol
6. What is the scene like where you are from?
I
am from Western Sydney and there are quite a few places that love
Country Music where I regularly play. I do play at some venues that just
want modern rock/pop music or band gigs that like dance poppy music. I
also do quite a few acoustic gigs in restaurants etc.
7. How has social networking helped your music?
Social
networking is a great help for my music. I have a website, music –
official facebook, twitter, myspace and linkedIn. Most people contact me
via email from my website or private message on facebook. I have got
radio interviews and gigs via social networking and to meet many people
who enjoy my music and come along to my gigs. I have a shop page on my
website also that allows me to get orders and post out EPs to people, so
yes social networking is REALLY important.
8. What advice could you give to some one wanting to give a career in music a shot?
You
have to be a musician as well as a singer. I am doing a Bachelor of
Music – currently in my third year and all of the students that started
in year one that only sang have left Uni as it is too hard. You cant
really songwrite too well unless you have a good understanding of music
too.
9.How has touring helped your music?
Playing
at different venues that need different things from you with differing
age groups in the audience requires you have to have a great variety of
music and your experience with different crowds, or sometimes lack of,
makes you grow as a performer.
10. What is it like playing country music in Australia?
Playing
country music in Australia is a great experience. I really think it
fits in well with the people, everyone is so down to earth and lovely
and they really appreciate the story telling in the lyrics of country
songs. The people in the industry are also so lovely and helpful to each
other.
11. How has radio and the media received the latest ep?
Unbelievably
so much better than I could have even hoped for. Everyone has been so
welcoming to me as a new artist and lots of radio presenters have done
interviews with me, when they didnt even know me to start with and given
me and my music a chance. I never thought my first single would get in
the top 30, as no one knew me, now its number 4 and everyone else in the
top 10 is signed to a label and really well known. Im just blown away
and very grateful 🙂
12.

What is next for yourself?
I
am doing my final year of my Bachelor of Music this year, but I am
trying to write and co write as much as possible too. I am going to
Nashville in June and have quite a few writing sessions lined up over
there. I would like to record an album next year and tour Australia.
I will be releasing another single and video clip also during the second half of this year.